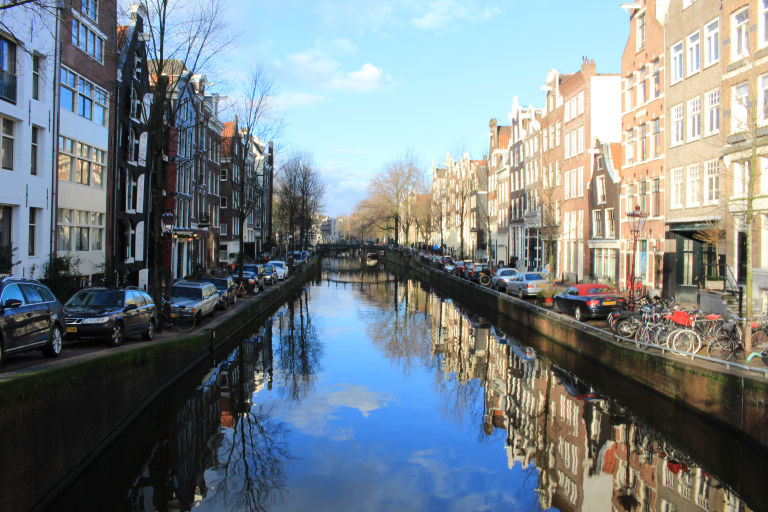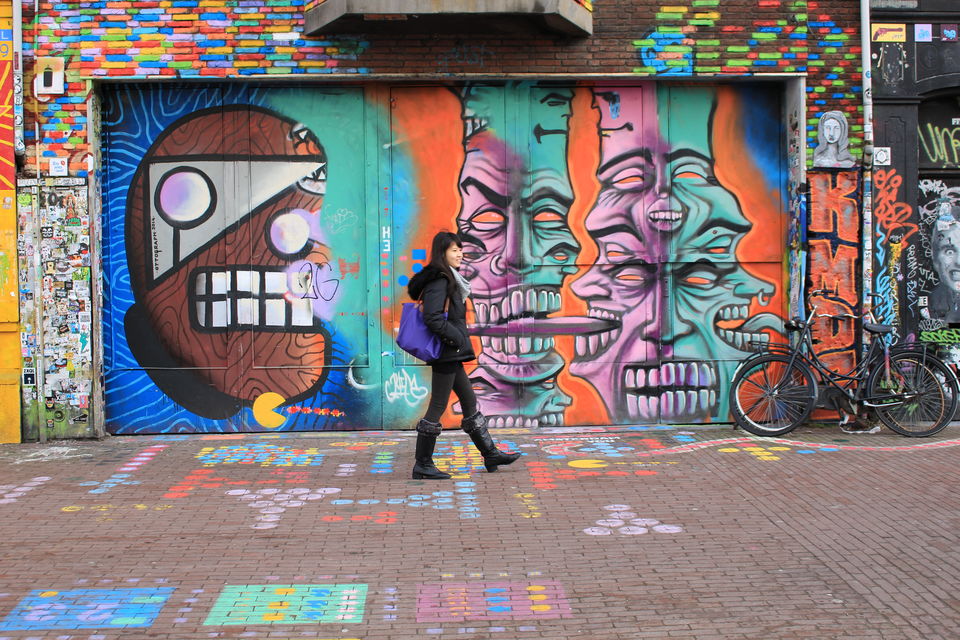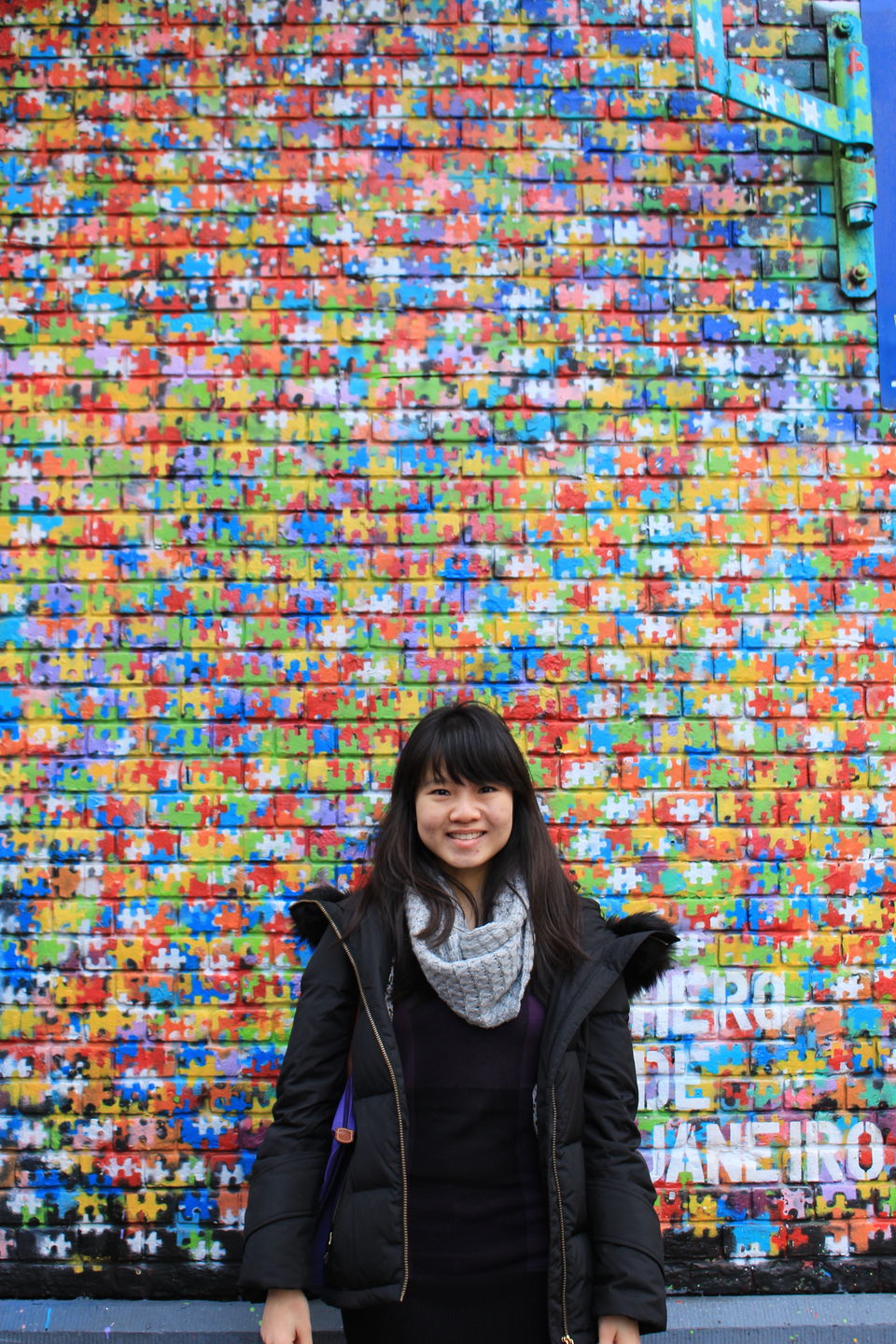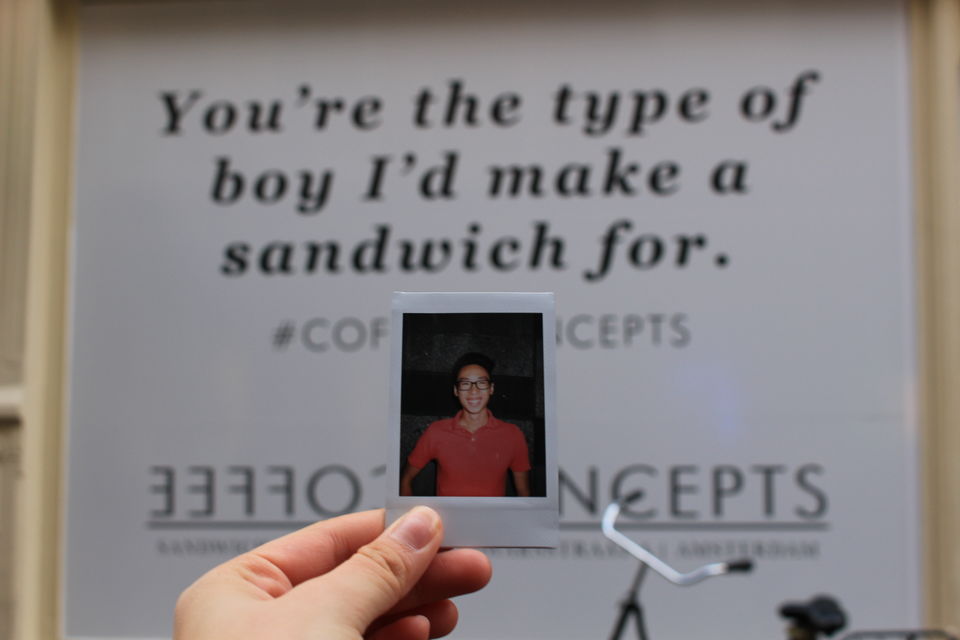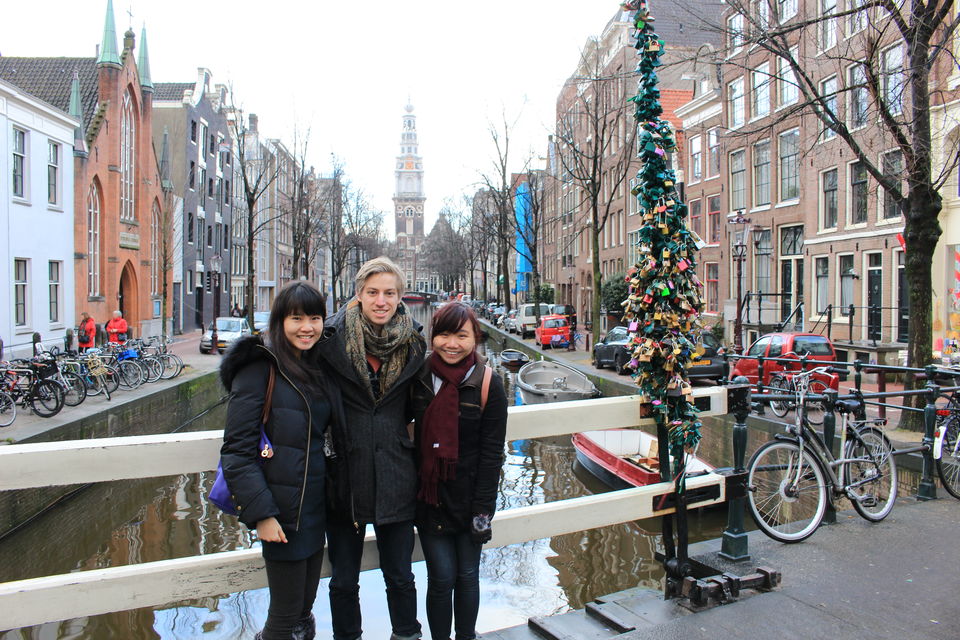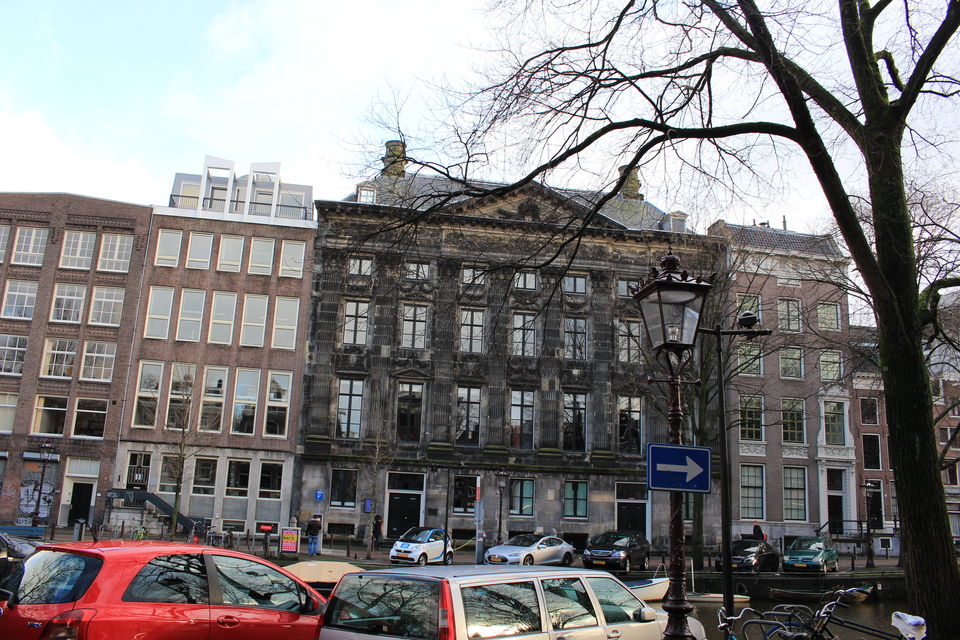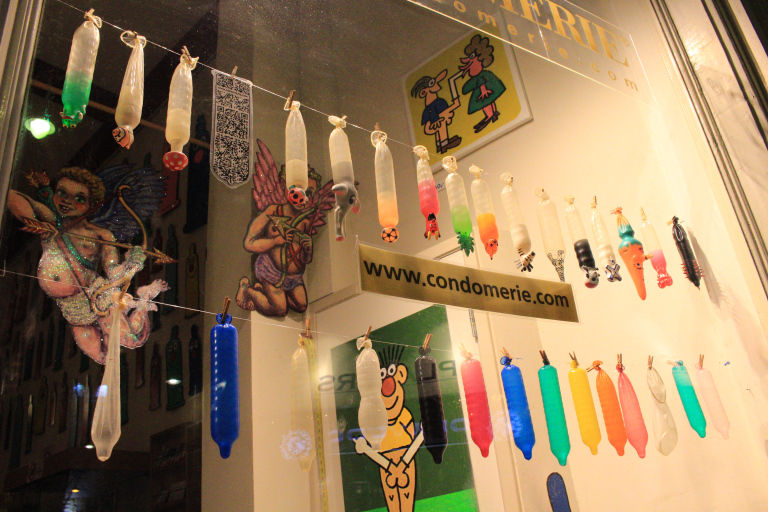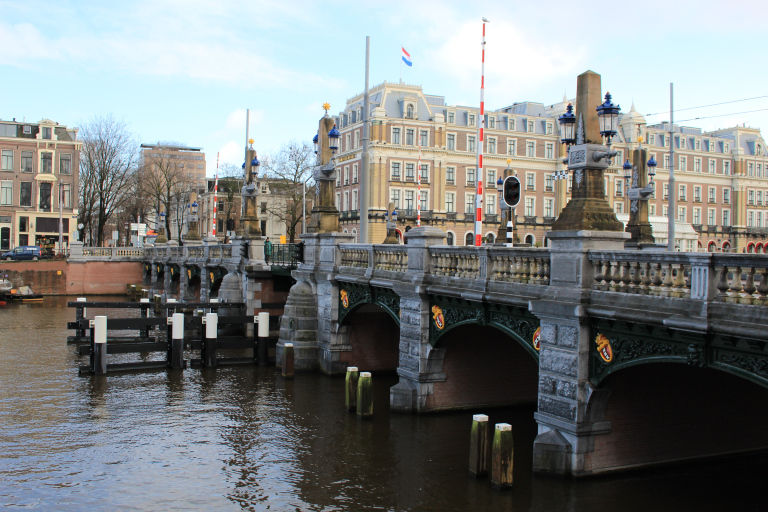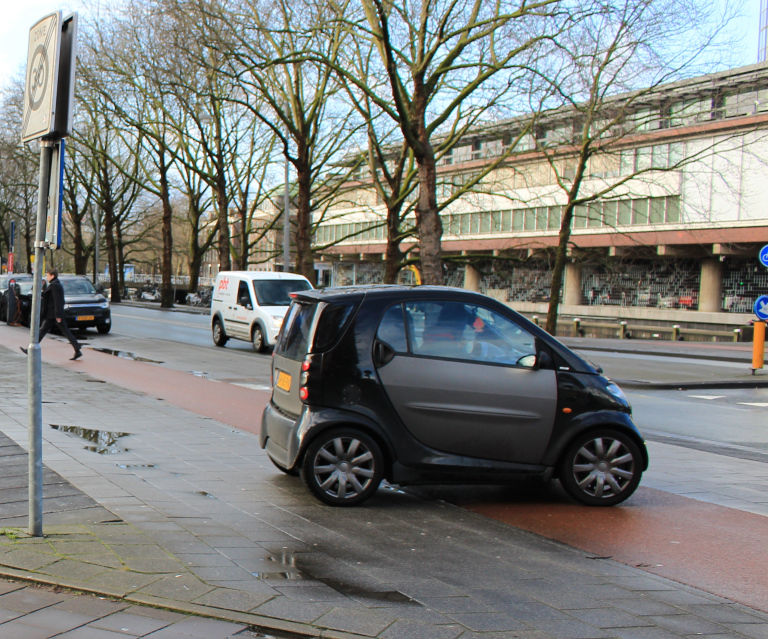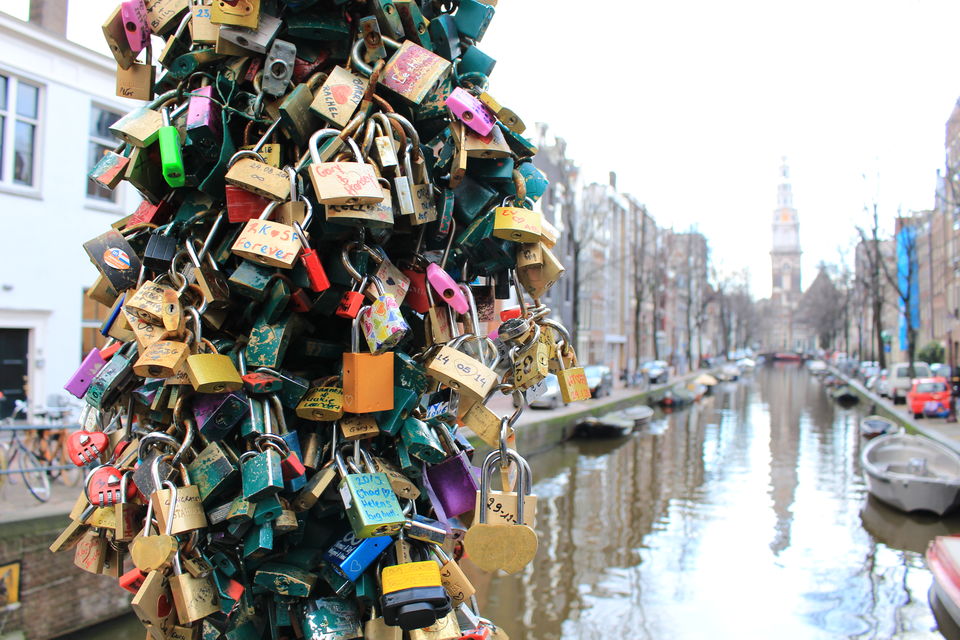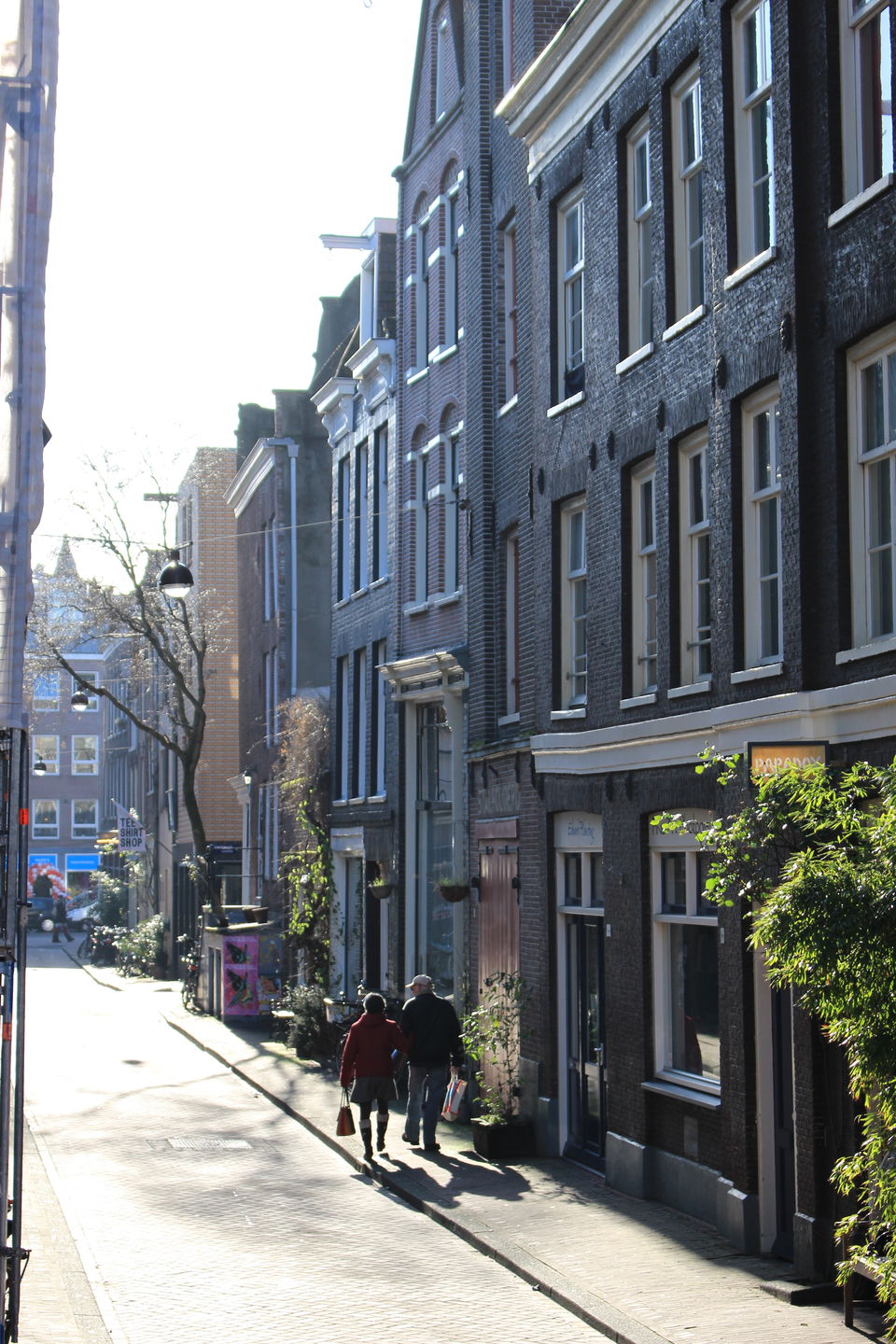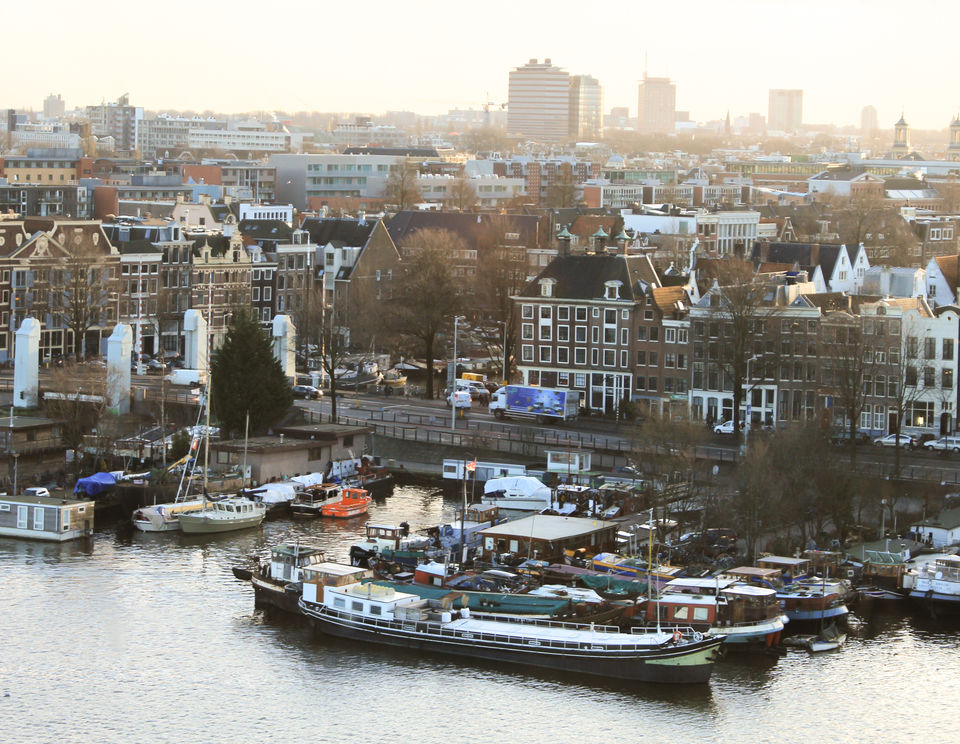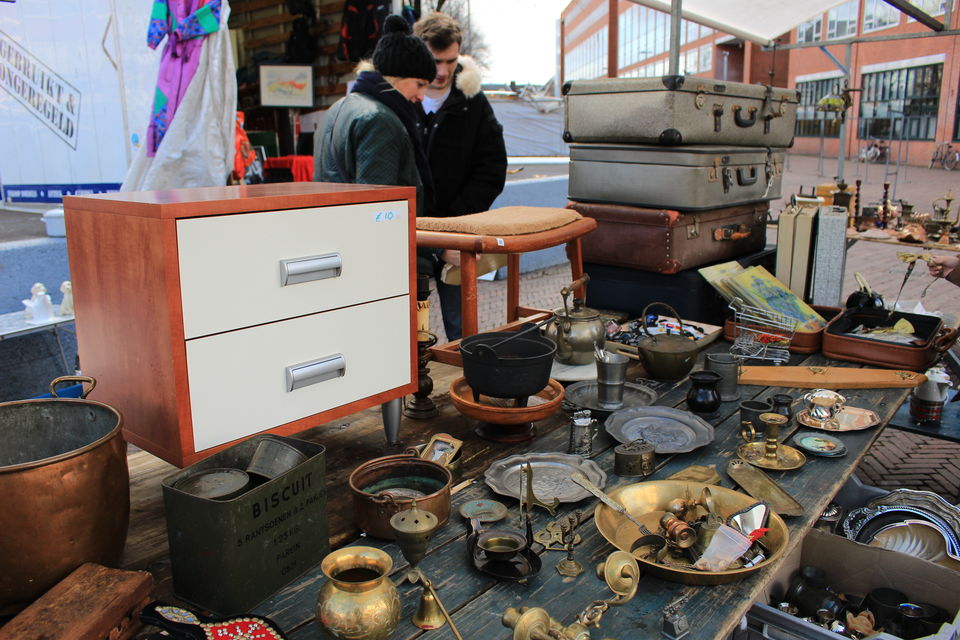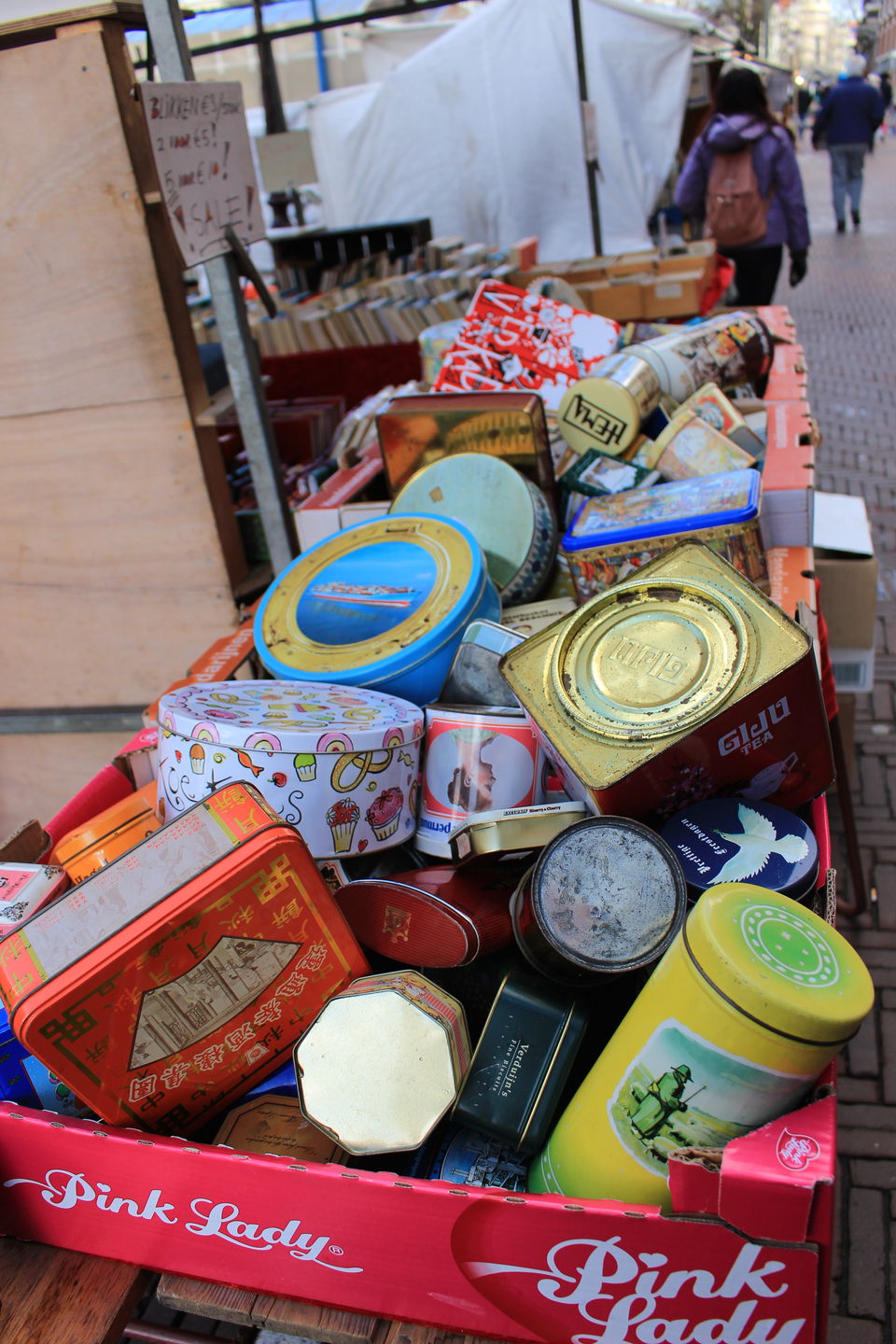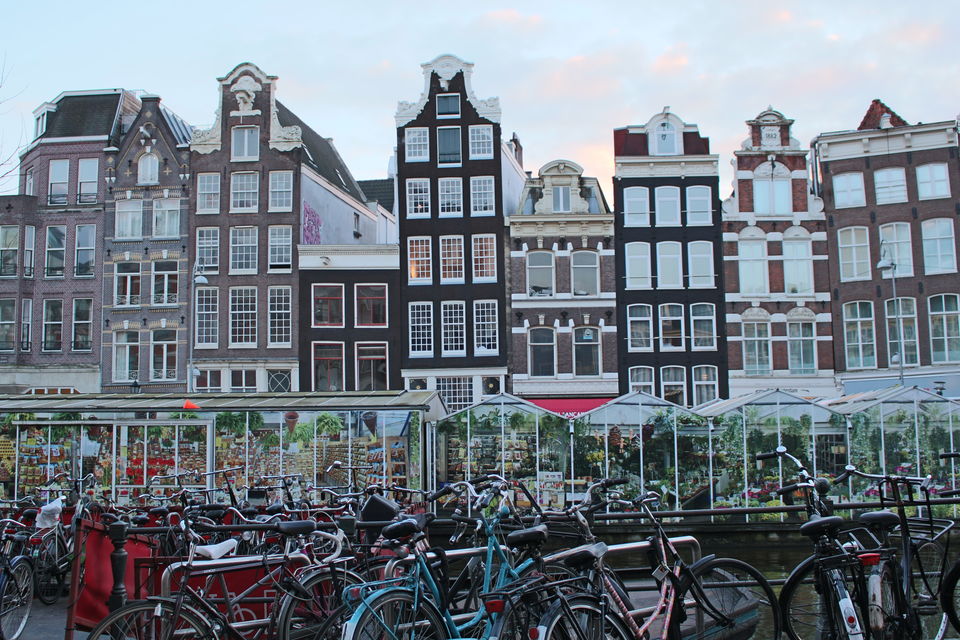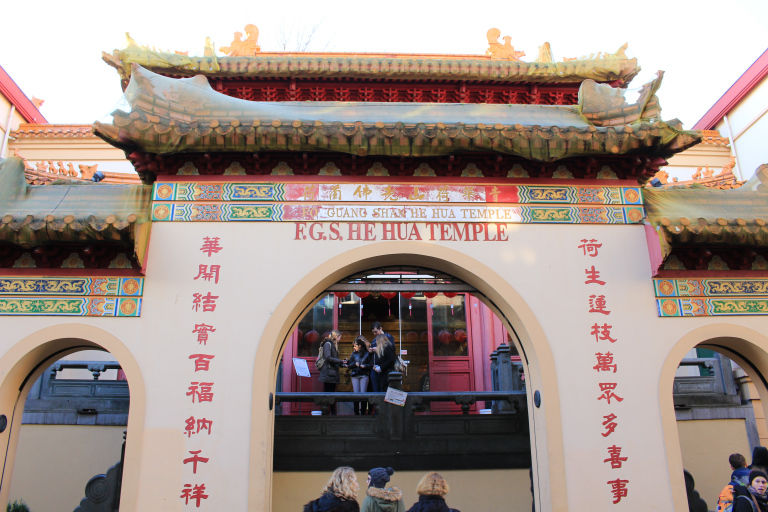 Amsterdam has a really small population of 800,000. Already the tourist numbers way surpass this population, at 3 million per year. Amsterdam's city branding reminds me a lot of New York's. You see "I Amsterdam" plastered on every imaginable souvenir item. There are 165 canals in Amsterdam alone!
Love every single house along the canal. These long house boats on the river (picture above) are also liveable. It can occupy up to 80m2 and the rent is exorbitant! Learned an interesting fact. Did you know, because the houses along the canal are very narrow, it is difficult to move bulky items (e.g. furniture) up the house. Hence, at the tip of every house, a hook is installed, where former sailors would use a pulley system to pull the items up. Because of this, most houses are tilted forward. Interesting fact! I never noticed these details until a local shared it with me. Increasing the land area at the top also means not having to pay extra tax tax for a larger area of the house, since tax is calculated based on area of land occupied. Because Amsterdam was built on marshland, most of the houses are never parallel to the ground. They slant and lean on the neighbouring house, which leans on another. Funny how they won't collapse! Once I found out about this, I cannot help but notice the off kilter houses lining the canals. Ha! These houses used to be made from wood, but because wood catches fire, most houses along the canals are made of bricks now. I LOVE BRICK HOUSES. Add to the lit lamp posts along the canals at night, it lends such a romantic feel to it, especially when it was  snowing heavily on the first night we arrived! I would brave the cold to soak in the sight once more… The trees by the river are also not for decorative purpose. They are elm trees, used to hold the canal in place with its roots.
Recommended number of days: 4 full days, if you want to do everything I listed at a leisurely pace yet be able to people-watch and leave time to shop. If not, 3 is enough. Strangely, we always have the 7pm-8pm block where we'll find ourselves with nothing to do. Done with dinner but too early for drinks. Another strange but noteworthy phenomenon is that the shops are open the latest on Thursday (9pm), and close the earliest on Sundays (6.30pm). Apparently, Tuesdays and Thursdays are the days for students to spend late nights here. Saturdays are also the party nights. I spent 3.5 days and I found our itinerary to be pretty packed. We didn't have time to people-watch, on hindsight. The only time I did that was when I was in the car on the way to the Centraal Station when leaving Amsterdam… :/ It was then that I saw how the cyclists do their thing, how girls cycle in heels without effort, how they carry their handbags and still were able to cycle so effortlessly. Didn't club nor try their "specialty" too, which is a pity.
If you don't know already, Amsterdam holds free walking tours. Look them up online! I highly recommend looking at Amsterdam through the eyes of a local rather than a tourist. You'll get way lot more insight.
LOVE this street. I was so happy when RQ and I chanced upon all the graffiti. We easily dubbed it one of our best highlights in Amsterdam. Every brick was shouting in different colours at me.
In de Waag, was part of a border that allows people into Amsterdam. Now it's transformed into an expensive restaurant in the middle of a square @ Nieuwmarkt.
MARKETS
1. Noordermarkt- ONLY open on Saturdays! A farmer's market selling organic food.
2. Bloemenmarkt, Flower market
3. Albert Cuypmarkt- my favourite because they have food stalls as well as knick knacks e.g. bags, winter accessories, clothing at affordable prices!
4. Waterlooplein- flea market selling second-hand goods and antiques. 
These cars are supremely tiny they can fit & squeeze in at any corner of any tiny little street. Once we saw 2 humungous guys sandwiched in this car- it was such a hilarious sight! I'm pretty sure I could drive that car too… It looks like a toy.
All in all, Amsterdam is a beautiful city with beautiful people, both inside and out. There was a time when a passer-by called out "beautiful ladies!" to us as we strutted past him along the streets. They all have good hearts. :) Everyone dresses well here.
There are 1753 bridges in Amsterdam, almost 3 times more than Venice! Below shows a crowned bridge, the Blue Bridge. It's situated near Intercontinental Hotel, which explains its royalty.
Never-ending shopping on the streets surrounding Dam Square. Brands such as Forever 21, H&M, Esprit, Urban Outfitters, Timberland, Body Shop.
Also learned that Netherlands is very flat hence the strong winter winds. Weather is unpredictable at best. It'd be bright and clear one minute and a downpour or snow-pour in the next, for about 30 minutes or so, then (thankfully) it'll clear.
Public transport is a pain. I tried to master it but the long names don't help me one bit. The best way? Rely on foot, since everywhere in the city centre is reachable by walking!
The Dutch are one of the tallest people in the world. I tried going on a Dutch hunt but it was so so difficult to identify a genuine Dutch because everywhere we go, tourists infiltrates! So the stereotyped version of a typical Dutch male by Florian is: tall with long hair swept behind. Haha!
First gay marriage in the world happened at Waterlooplein, Amsterdam. Gay flags are displayed proudly at a couple of shops here. My tour guide claims Amsterdam is a pretty liberal and diverse place that is comparable to NY. But I'm skeptical about that after having witnessed New York for 14 days. Haven't seen any peculiar or queer living beings in Amsterdam except on 1 encounter, where a guy wore matching blue with white stars pyjamas & socks on the street.
Amsterdam is a predominantly black population. This is true where I lived, in the residential neighbourhood. We were assured by our host that it's safe. Point taken.
Condoms in every imaginable cartoon, hell yeah.
The 'XXX' sign is one of Amsterdam's trademark. It indicates the Red Light District. Thanks to Florian, we found the Blue Light area that we never knew existed! Who would have known they are hidden in this red light district?! It was pretty amusing looking at the transvestites bathed in blue light. *chuckles* It surely is entertaining peering into the windows of this district. We spotted one really steamy window pane and sneered. I did what I did best- checking out them chicks. ;)
So we were approached by a Singaporean, who noticed our accents. Turns out he's here on exchange too at Delft and travelling alone in Amsterdam. I thought that was the end of our brief encounter with a Singaporean in a foreign city. Fancy bumping into Christopher again, as I was leaving Amsterdam! It was unbelievably coincident. I just happened to turn around to have my last wistful glance at this beautiful city that I may never step foot in again and I came face to face with this familiar face!
I love looking at old couples holding hands and walking down the streets of Amsterdam. I thought the photo below with the couple's silhouette against the (rare) strong sun was particularly mesmerising.
This was my first trip out of France and I'm so glad RQ and I managed to make it happen. We were planning it months before I left for France (on NYE).
I will miss the tourist crowd that's absent where I live in Rouen, France. I will miss the rows of shopping stores that make the whole place so lively. I will miss conversing in English. Being brought back into a land of my native language made me realise how I've become more acute to body language when you don't understand the language being conversed. That said, I hope to be able to understand French better by the end of this trip!