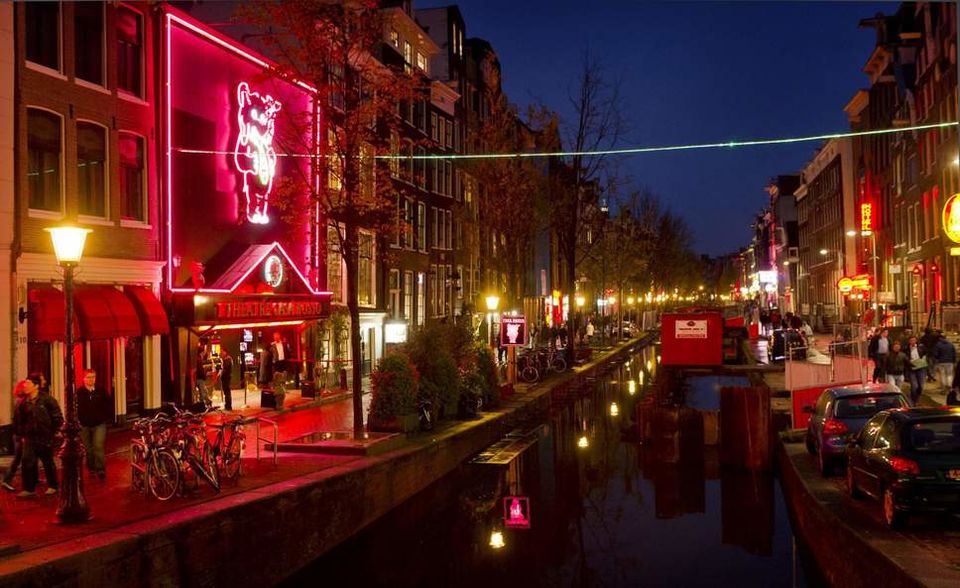 Apart from its history, art and architecture, the one thing that has been attracting tourists in large numbers to Amsterdam is its red light district guided tour. Yes, it is a thing! These tours have resulted in overcrowding in the area, and as a result, the government now intends to bring things under control. So if you are planning to visit this bustling city someday soon, do not waste time planning, book your tickets right now, or you will miss a unique travel experience!
Why the Ban?
The government has resolved to put a ban on all the guided tours of the red light districts, starting from 1st January 2020. According to a recent report by The New York Times, there has been a record of more than 1000 tour groups visiting Oudekerksplein, a famous square of the red light district, in just 48 hours. Another reason behind taking this decision is the unmannerly behaviour of the tourists. The tourists have always been forbidden to take any pictures with/of the sex workers, but little did anyone care.
The City Councillor Udo Kock mentioned it to the daily print that the tourists are often not respectful to the sex workers and it is no longer acceptable to see them as a tourist attraction.
Further Restrictions:
In order to control the increasing tourist population in the area, which has seen a sudden rise due to cheap flights and easy accessibility, the government has further decided to reduce the allowed number of people from 20 to 15 in all the tour groups. The authority has already imposed stricter regulations on Airbnb, tourist taxes, tourist-centric shops and expansion of new hotels.
Write your own travel experience on Tripoto to get likes and comments from travellers around the world. Start writing now! The best trips will be featured on our Facebook and Instagram page.