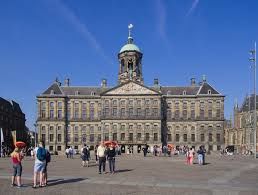 Life is not being still, it is about exploring new things, looking for new experiences and uncovering distances. Nowadays travelling has become essential part of our lifestyle. Our generation crave for travelling. They are open to all types' adventures. They want to chill, relax, and learn during their leisure time. They are eager to explore different cultures and lifestyle. Yes! We all get one gift of life, try to live it fully. You can do whatever you want to do, travel wherever you want go.
With this sudden surge in travelling, it has led to the improvement in connectivity among different parts of the world. There has been an increase in number of flights, especially to the places known for tourists' attractions. With better connectivity and air services, more and more people are opening to their travelling lures. Most of us now try to plan almost two holidays in a year. After working hard it is important to take a break and explore a life different from ours.
Amsterdam has also emerged as an attractive tourist's destination for Indians. This beautiful city is capital of the Netherlands. Its hip culture, amazing sight-seeing and monuments highly contribute in attracting tourist to this place.
Amsterdam has stored in a lot in itself. The setting of this city in the lap of a canal lends vibrancy to the place. There is a beautiful flower market on waters making it one of the biggest attractions a tourist can miss. This is a place of historical importance and once you visit it, people are eager to show you their culture with city walk tours. The city also hosts cycle tours, where you can yourself explore the place with your own perception.
It is a home to beautiful museums and hosts number of artistic workshops attracting artists to create their finest pieces. Moreover, it is also famous for its relaxing nightlife studded with exclusive restaurants offering scrumptious cuisines. You can also visit Anne Frank's building – a girl who was stuck there in World War II and wrote a dairy, which still very famous among the readers.
India shares good number of flights to Amsterdam. Indians are mesmerized by the beauty of the country. Also, the place hosts various education institutions and companies that attract youngsters to go out there and explore their potential.
Amsterdam is calling you for number of reasons. It's time to book air tickets and explore this amazing place.