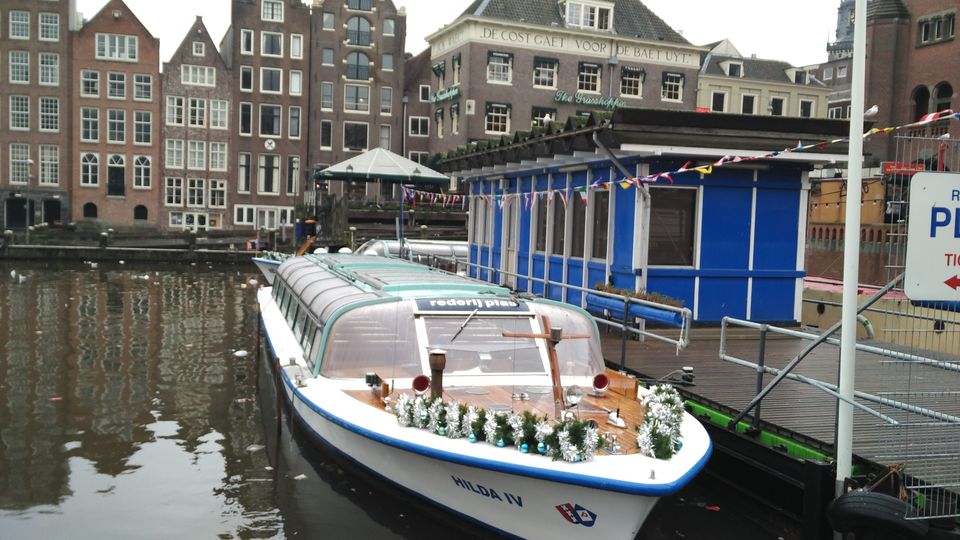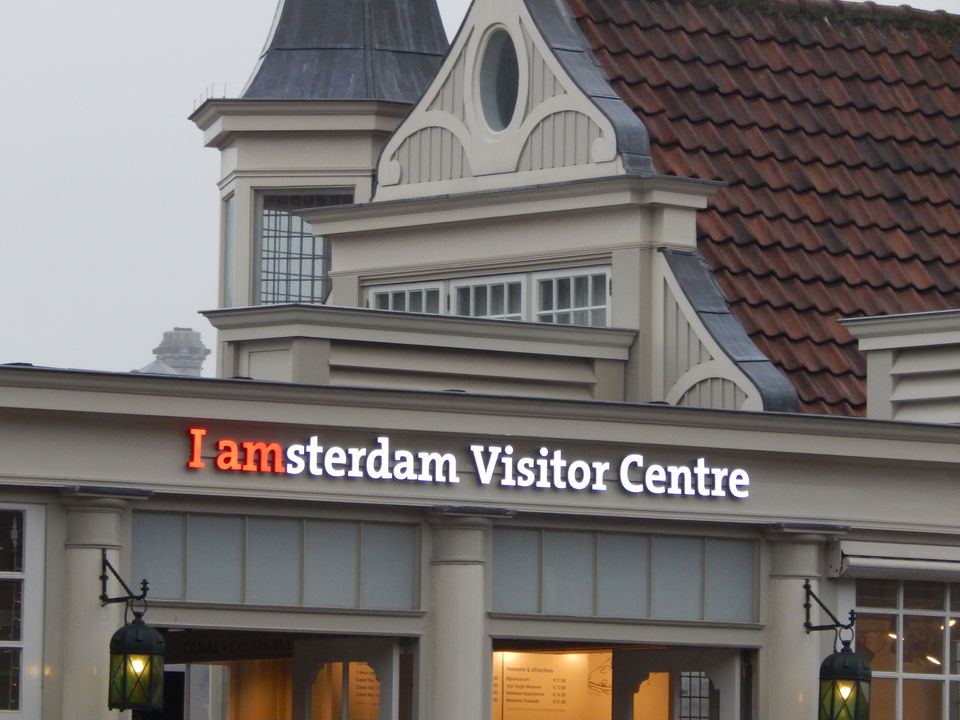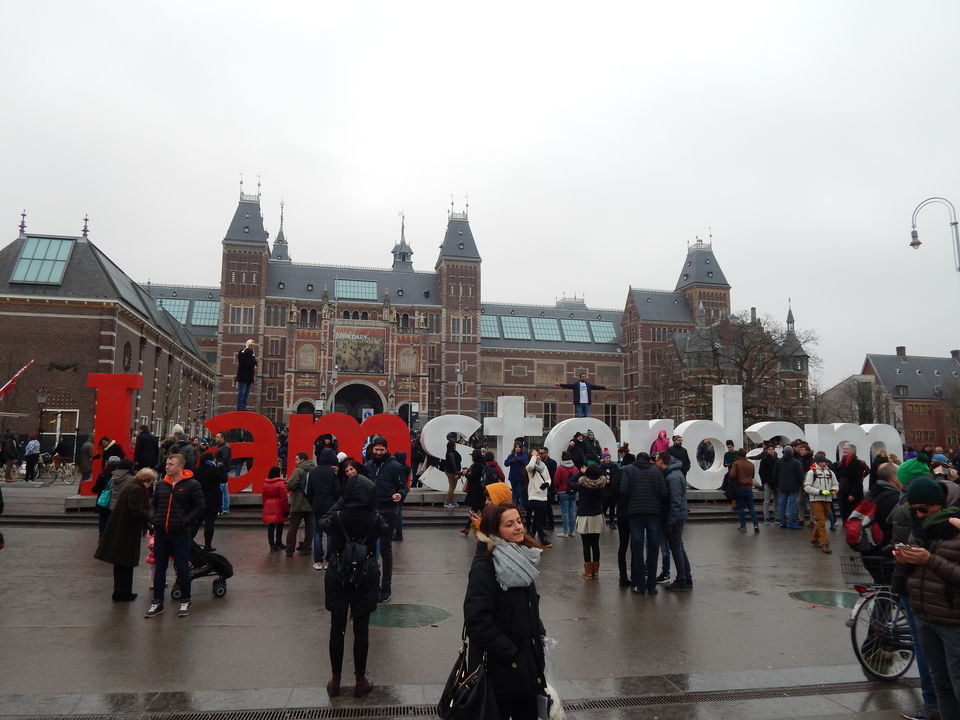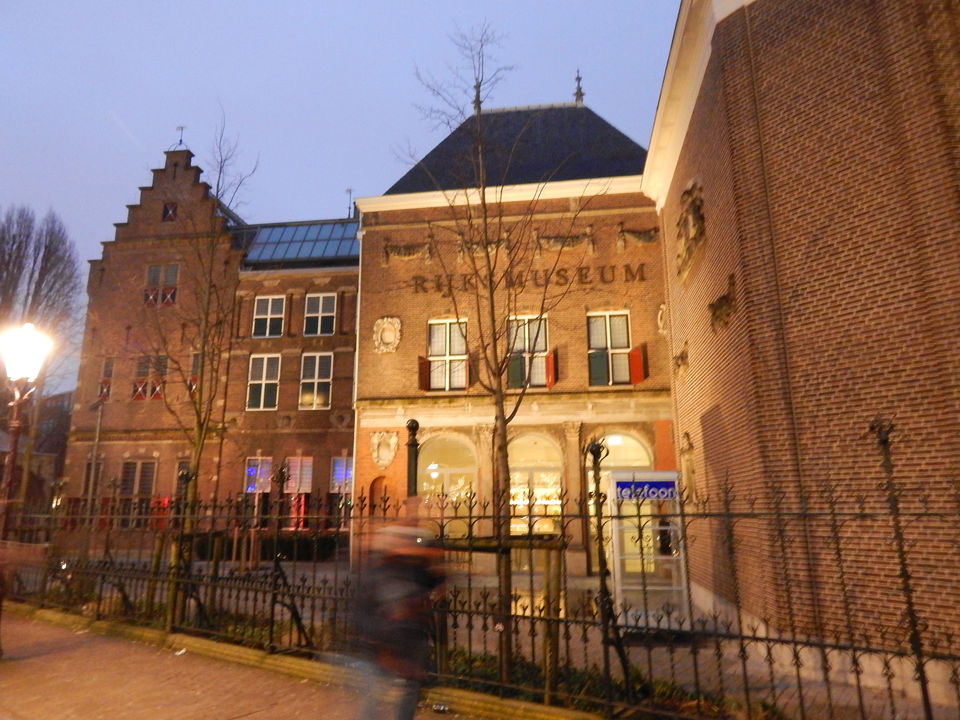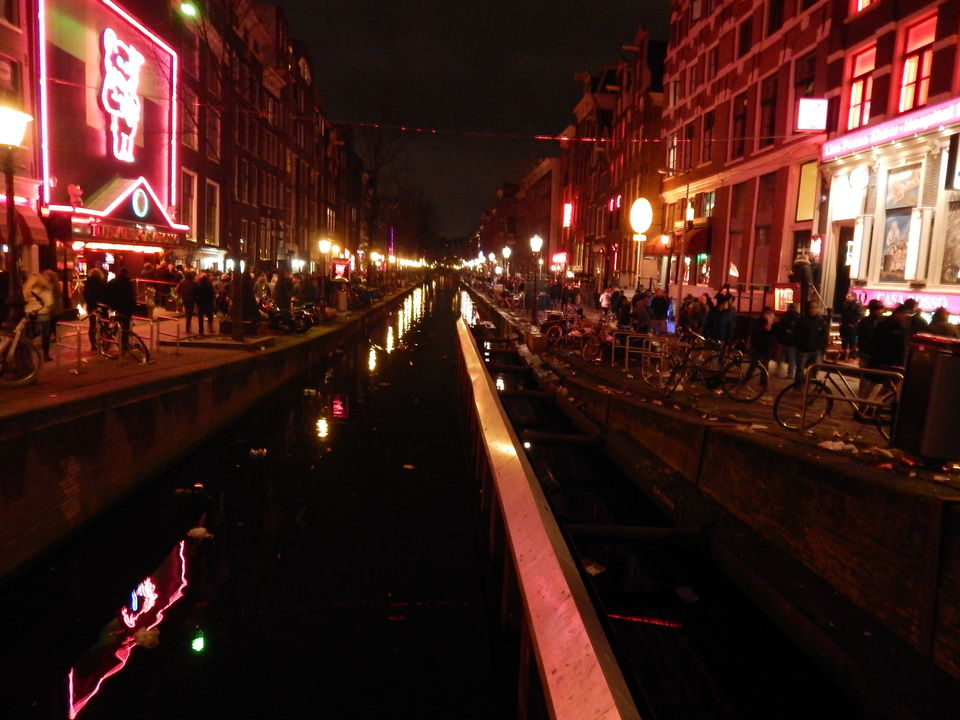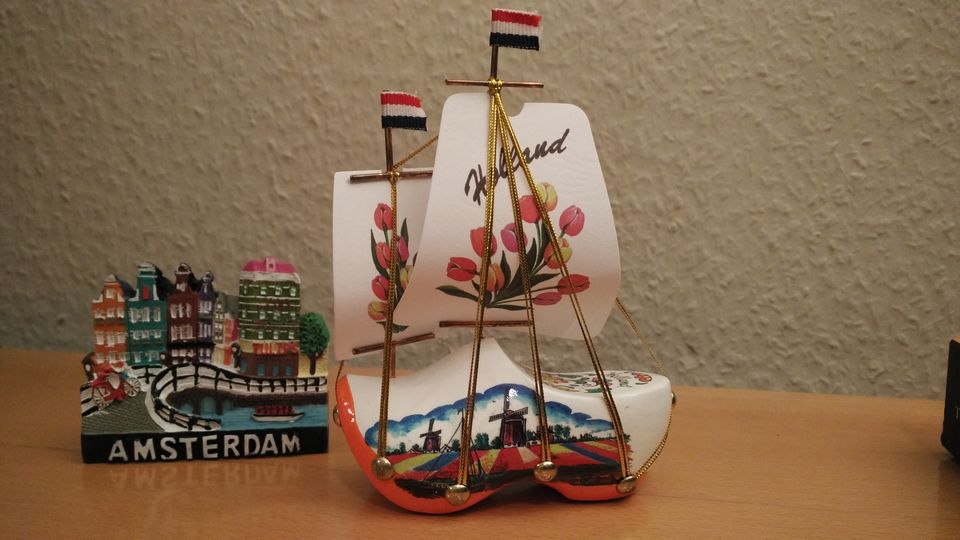 Well.. If you still think that set of movies look good only when they are shot and get screened in theaters, then you must pack your bags to Amsterdam, one of the beautiful city in Europe and Venice of the North. Perhaps, there you will realize how the Hollywood Blockbusters such as Ocean's Twelve, The Fault in Our Stars, Hieneken, Girl with a Pearl Earring and many more have come up with pretty locations. It's a city where the best way to travel is cycling, the Dutch way. Alternatively, one can have a good sun bath and a closer look to the city via Canals, which are present all across the city in shape of a Spider net. And if traditional way suits you, then Amsterdam is also damn good in its connectivity through Tram and Buses. At the end all suits your pocket well:
Bicycle Rental : €8 average for a day. (Be sure you lock the cycle properly, cycle theft is as common as dope smoke in Amsterdam.)
Canal Cruise : €16 Duration +-1 hour.
Tram Services (GVB) : You can purchase OV-chipcards for 24 (€7.50), 48 (€12), 72 (€16.50), 96 (€21), 120 (€26), 144 (€29.50) and 168 (€32) hours. One hour OV card can be purchased from GVB Drivers for €2.80.
Now, sticking to my agenda, below is my suggestive plan for a single day traveler to Amsterdam. I have also tried to provide alternative options as well, in case one needs to choose as per their preferences and taste.
#1 : Canal Cruise (10h00 – 11h30): This one is wonderful to kick start your journey. Believe me, it will be gonna mesmerize you from within. This also features personal audio in 19 different languages, so that you can embark on Canal journey through Amsterdam's wonderful history.
#2. Anne Frank House (12h00 – 13h30): It arouses a poignant feeling of WWII where young Anne and her family hid in the annex of the building Prinsengracht 263. It was here, Anne wrote the diary that became an international bestseller after the war.
Tip: Many people from all around the world visit the Anne Frank House. Hence, it is better to purchase its ticket online atleast a day before. Also, it is best to consider late in the afternoon/early in the evening for its visit. Otherwise, you will end up in messing with its double-L shaped queue.
Opening Hours: 9:00 to 21:00 hrs (in summers and in Saturdays), else upto 19:00 hrs
Ticket Price: €9
#3. Dam Square (13h30 – 14h00) : After moving to another museum again, its time to get one lightened up with the happening and fascinated sights at Dam square. This place had witnessed many historic events for example, the reception area for Napoleon and his troops during the 1808 take-over of the city.  Today, its significance is no longer less, an open platform for the buddying artists, magicians and people in disguise. So, be ready to motivate them with some bugs. In its front, there is gigantic building of Madam Tussad Museum, to its right stands magnificent Royal Palace.
#4. Iconic "I Amsterdam" and the Rijksmuseum (14h30 – 17h00):
I Amsterdam: It can be a proof giving snap to your friends and family. Indeed, best place to click multitude of photo shots here and enjoy warm waffles from the shops near by. In winter, one may enjoy his skills on ice-skates here.
Rijksmuseum: Irrefutably, it is one of the best impressive and country's huge collector of rare art and antiquities. From 1000 AD to 2000 AD, this three-storey building has it all.
Tip: Be plan it few hours before 17:00 hrs or you will fail to visit Amsterdam's best museum. Opening Time : 9:00 to 17:00 Hrs
Ticket Price: €17.50
#5. Other Near by Museums: Amsterdam has many museums, in fact 75 in numbers. But as a tourist, it's very important to sort them as per your preference and schedule it well. Here below are two near-by museums. You may or may not choose them as per your suitability. But if have come in summer season, then Vondelpark is the best alternative to come out from abeyance.
Van Gogh Museum: This museum is a testimony to the achievements of Vincent van Gogh and artistic development. It is the second most visited museum after Rijksmuseum and one the 25th most popular museum in the world.
Opening Time : Daily 9:00 to 17:00 hrs, Friday until 22:00 hrs.
Ticket Price : €17
Stedelijk Museum: It has one of the richest modern art collections in the world and a must visit for an art lover.
Opening Hours: 10:00 to 18:00 hrs, Thursday 11:00 to 22:00 hrs.
Ticket Price: €15
Vondelpark: It is the most famous park in Netherlands and spread across 8 hectares of land. You can find free concerts at its Open Theatre and people jogging, roller-skating and enjoying. 
#6. Heineken Experience (17h15 – 18h15):
Visit to a place is worthy which is exclusively in Amsterdam, no matter you are a Beer lover or not. It injects good insight into the history and manufacturing of beer.  It also comes with many fun activities as well.
Opening Time: Monday till Thursday 11 a.m. - 7:30 p.m with the last person admitted at 5:30 p.m. Friday, Saturday and Sunday: 11 a.m. - 8:30 p.m with the last person admitted at 6:30 p.m
Ticket Price: €18
#7. Red Light District
After a tiring but captivating trip to Amsterdam, one may end it with a disparate stroll, over the canals of Red Light District. It is somewhat of an erotic amusement park with limitless of people, hardcore shows, shops of such kind and off course women beaconing from their red-fringed window parlours.  Many have only heard or viewed this concept in films or somewhere, but here one can check such area in real, for such a place is safer and not taken too seriously for tourists. 
Not feeling Hungry yet!! Move and Grab into any of the Italian or Chinese Restra, if Veggie. Or if Shopholic or in the quest of souvenirs, then Nieuwedijk Market, close to Central Station, has it all.  
Just before I end, certain tips for traveler : Carry enough cash while visiting the city, as there are ridiculously less number of ATMs; Don't take close up pictures of women beckoning at red light streets, all they are doing for their living and not for our fun time; Cafés Vs Coffeeshop – Café's are more referred as Bars by the local, so be pre cautious lest you may end up in Brew pubs in search of a sophisticated Coffee shop; in festive celebrations like Kings day (27 April) major museums are closed; For Museum lover tourists, it is best to avail any of the below three cards, these not only prove cheaper but also save from long queues: Amsterdam Holland Pass, iAmsterdam Card, Museumkaart.
And as I end.. I wish you all the luck if planning to Amsterdam soon.
Keep exploring ... world is beautiful!!