Araku Valley, the first time I heard the name of the place, I fell in love. Sounds insane, I agree, but doesn't the name sound even the slightest bit poetic?
Located in Andhra Pradesh, to reach Araku Valley, you HAVE to first reach Visakhapatnam. From Vishakhapatnam, the best way to reach is through train (mostly because it's so beautiful!) the other way is through road – you can take a cab if you manage to bargain through their exorbitant prices!
The valley
The first glimpse of Araku Valley reminds one of a postcard. It takes you back to all the picture perfect locations one sees only in movies and for the first 5 minutes, your tummy doesn't stop rumbling! It's true that beautiful places make one happy because on the first day I was ecstatic.
Even though it took me one whole hour to locate my tiny guest house (it takes 2 hours to cover the whole town) I knew Araku Valley would change me.
Now everything you read online about lots of places to see in Araku, yea not really true. Besides mesmerizing coffee plantations, everything else is a little far. Which was perfect for me, because all I wanted to do was take umpteen walk along the rolling hills.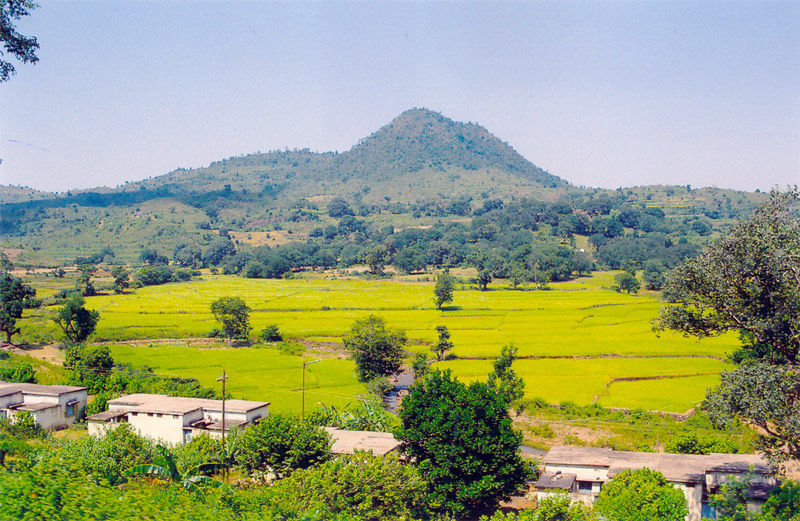 Touristy me
No matter what anyone says, please do begin your sightseeing tour with Araku itself. It's true that the small town doesn't have as much to offer but what it does offer is perfectly capable of changing everything you know about small towns. The people are warm, willing to share information, stories and little secrets about their treasured town. One place that will constantly pop in conversations is Padmapuram Gardens.
Now Padmapuram Gardens are quite popular among tourists and that's why perhaps I was being gently nudged to visit it. And visit I did. The gardens are certainly beautiful and mostly famous for the adorable hanging huts! I spent about 2 hours here and most of my time was spent around these absolutely gorgeous huts.
Next I went on to visit the Araku Valley Coffee House. Located behind the main bus stand, this popular spot is quite a charmer. Housing various varieties of coffee, it takes your through the history of coffee not only in India but other countries including Africa. I was surprised by an enthralling sound and light show taking place here and immediately signed up for it. And what a pleasant surprise it was!
The best part of course is the best cup of coffee you will ever sip along with the best bite of chocolate cake ever! Yes, 'best' really is the only adjective for this absolutely enlightening foodie moment (it is said that good food can instantly increase the happy neurons in the brain)!
There is a tribal museum here that helps one understand the culture, the lifestyle, the traditions and also the way of life for tribals. Unintentionally the museum also awakens feelings of sadness and helplessness as one realizes how dependent the human race is on technology and how unnecessary it really is.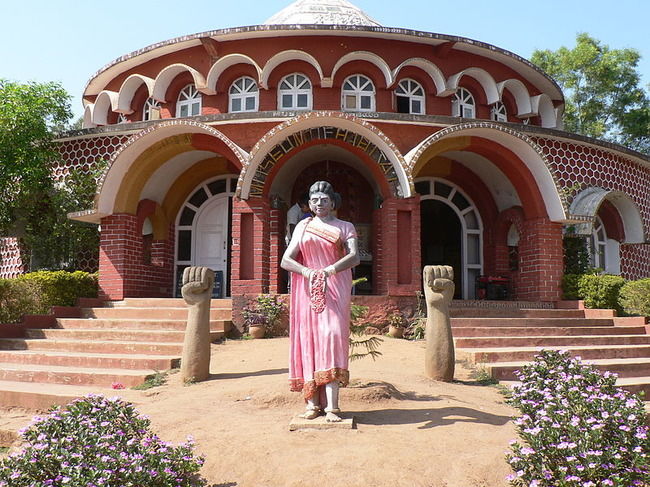 Outside the valley
As much as I would have loved to stay in Araku and spend my three days wandering around town, I was done. There was nothing much to see and I eventually made my way to Borra Caves. At this moment, I'd like to mention that I was travelling alone to Araku Valley and I don't think I have made a better decision.
The stories that I was blessed enough to hear have changed me as a person and as a traveller. The people here are so open to share their life that the only thing that perhaps inhabits them is the language barrier. Speaking to me in broken English and Hindi, they showed me another side of life.
Coming back to the journey, Borra Caves is located about 30 to 35 km from Araku and are absolutely stunning. I was initially skeptical about spending one whole day exploring caves when I could easily relax in my homestay's adorable balcony but I gave in any way. Why the caves are formed, how and where et al is explained quite well online as well as at the site so I won't make this a history lesson. But what I can tell you is that it isn't as boring, as claustrophobic and as crowded as I expected. The caves are very well lit and there are guides who are more than happy to show you around the place without being too intrusive.
The area the caves cover is surprisingly huge so wear comfortable shoes, carry something warm and keep ample water bottles. The walking will definitely tire you out so be prepared for a long day. There are a few restaurants outside the caves that offer yummy snacks and delicious coffee for those who'd like to take a bite before the journey ahead.
I combined my trip to Borra Caves with a trip to Katiki Waterfalls. Just before Borra Caves, a road takes you down to this gorgeous waterfall. The road is a little tricky so hold on tight and trust the local drivers with their skills. The waterfall is breathtaking and certainly a must visit even if you are in a hurry! Though remember that the last one km of the road is by foot and can be a bit much for the elderly so avoid it in case you are travelling with too many young children or elderly people. The restaurants around the waterfall are splendid and serve the best bamboo marinated chicken in India (no, really!)
My three days in Araku ended too soon and I regretted not booking the homestay for a longer duration. I am not sure if I'll be able to visit Araku again but I'll make sure I try my best to go. Araku Valley really is the perfect destination if you are looking for a laidback, relaxed, non-Goaish holiday. It takes you to a place that is special, personal and so enlightening that words fall short way too often when describing this lovely town.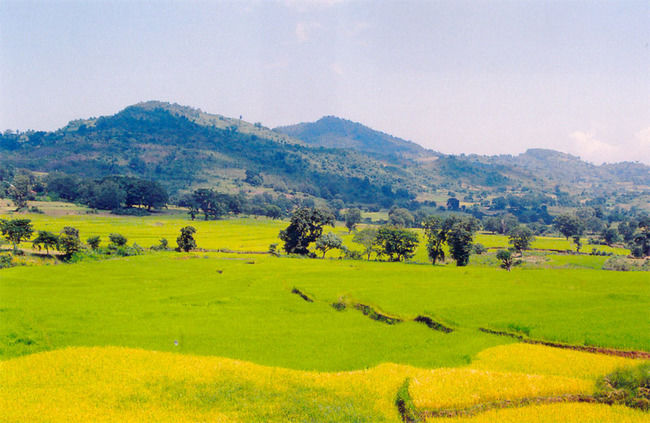 A must visit, this Coffee House is more like a museum and offers tons of information about coffee plantations, its process and its history. The place also has the best chocolates that you can take back home!
35 km from Araku, Borra Caves are a must visit for history buffs, photographers and those who enjoy a little bit of adventure.
About 2 km away from Borra Caves, Katiki Falls is one of the hidden gems of Visakhapatnam. A little tricky to explore for young children and the elderly.