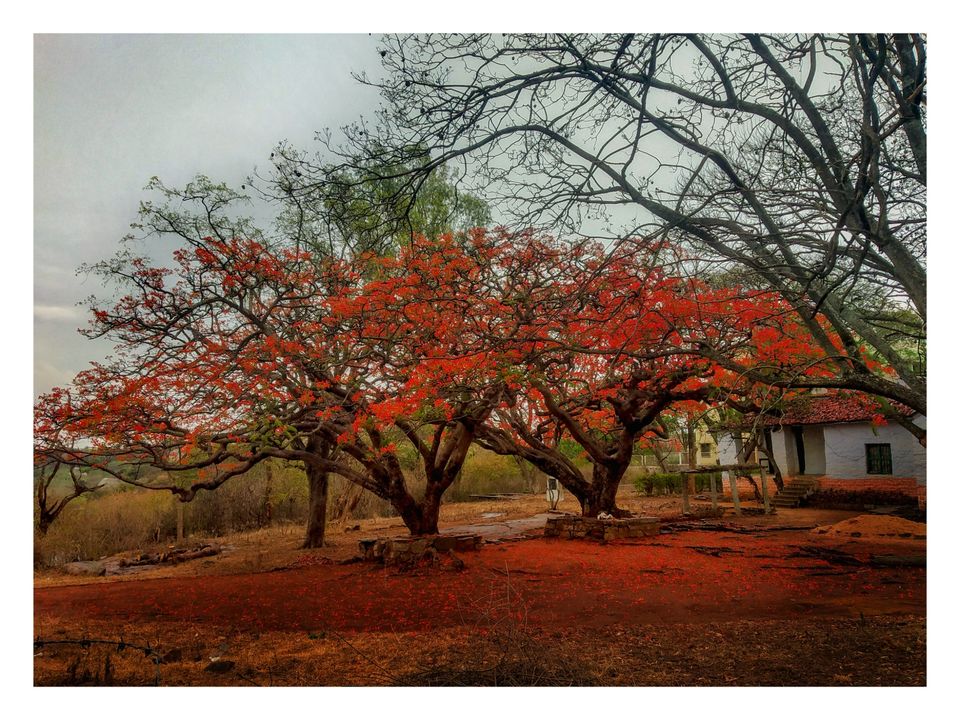 We were searching for weekend destinations from Bangalore and suddenly we came to know about this group of hills in the border of Andhra Pradesh and Karnataka which is well connected by road from Bangalore. The name sounds like old Scottish hills and it resonated to our soul.. One old friend from Tiruchirapalli is in the town so we decided for the day trip. We had booked an ola outstation - 3280 Rs. for one to and from trip. We had started around 10 am in the morning. The distance was 140 kms from our place. the driver told us that he will follow the Bangalore- Hoskote - Chintamani- Srinivasapura route .. roads were in good condition and the journey was smooth.
We reached around 1:30 in the afternoon and had our lunch in APTDC restaurant amrutha. Thali was an andhra one and tasted better than the thali we had in Lepakshi. The thali costed 140 Rs. There are a few hotels run by APTDC for those who want to stay in the lap of the Mountains for the weekend. but for food one has to rely on the APTDC tourism only. Not much options are there. We have heard that in Horsley Hills kerala massage service is really good but as we didn't have enough time for experiencing that,we had skipped this time but in future I will definitely go for that.
The view of the  river basin from the the viewpoint was awesome. Due to little rain we had experienced such awesome weather,I can't express that in my words  It was raining over the other mountains. and our camera was not very pro at capturing the splendid beauty.
We reached bangalore again around 8pm.