Hello Everyone,
IT industry surely sucks the life out of you. True. I've seen it happen, LIVE! I've seen hobbies die, passions vanish, hyperactivity flutter away.
I too, joined the club - getting up early, going to office, coding, writing mails, setting up meetings, sitting through useless and pointless discussions, taking an hour of tea breaks, rushing back to your desk to finish the work, waiting for the evening snacks so you can finally go back home, but wait...someone saw the sparkle in your eye, someone did not like that, and that someone is…? No points for guessing, it's your MANAGER of course!
He does not like one leaving early. Well, you did come early, and you finished your work, but leaving by 6?! BLASPHEMY!
Every manager has their own way of behaving when you're leaving office. Few would be coercive with their actions, few would be polite and ask you about your day, following it up with the work. Few would say, "ok, here's the deal, I need this done by the EOD. Please help me out here, thanks!" Emotional blackmailing always work!
But we digress so let me get back. Well, I was bored one day, and was striving to go on a solo trip (again). No idea where to, though.Staying at home and not doing anything was getting on my nerves. I decided to leave home asap, before I lost it. It was a Saturday night when I decided to take my bike and go for a trip.
Destination: Somewhere on the way to Hyderabad. Sounds vague? Hell yeah! By 6, early in the morning, I was ready; ready for an adventure!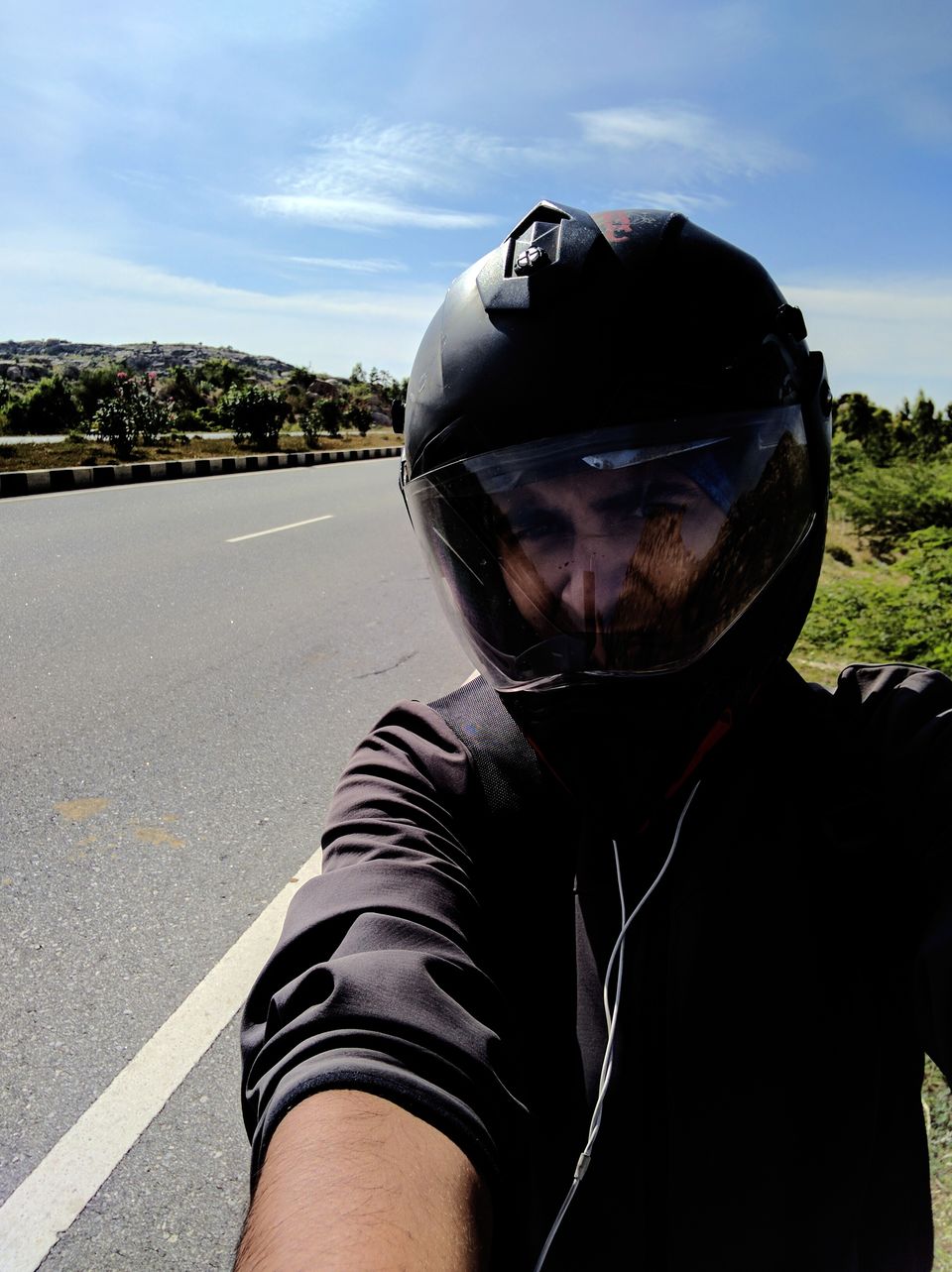 I reached Chikkabalapur around 8.45am ( 75kms done). Decided to have breakfast at Swagath Delicacy Restaurant. Ordered Idli, and coffee. Bottom line, it sucked.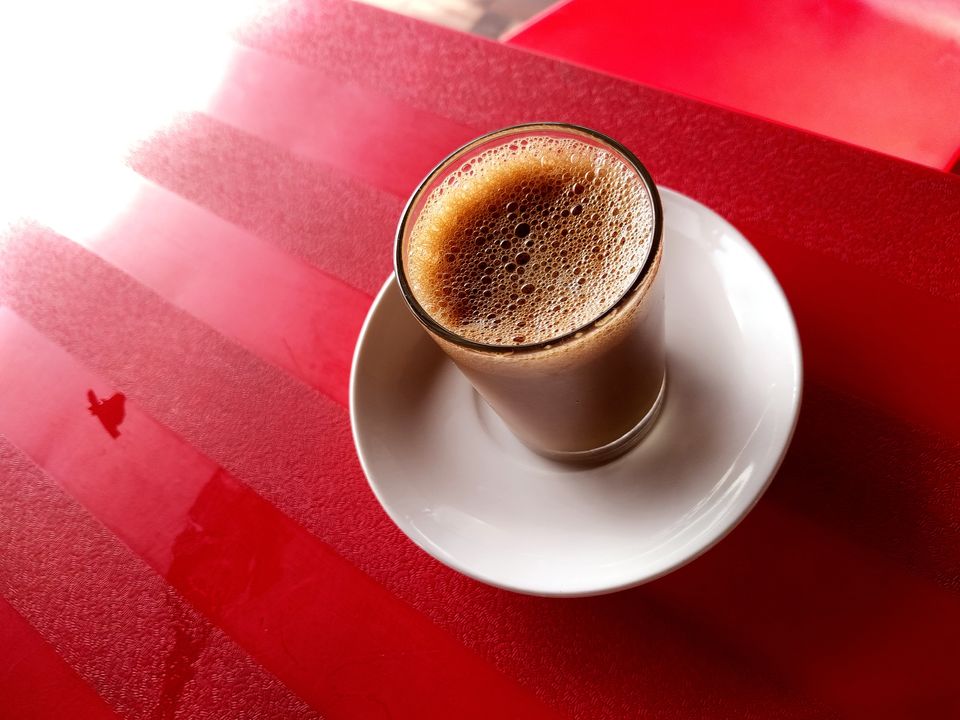 The road (NH44) is brilliant! I couldn't stop myself from stopping every 5 minutes, just so I could let the beautiful view sink into my heart!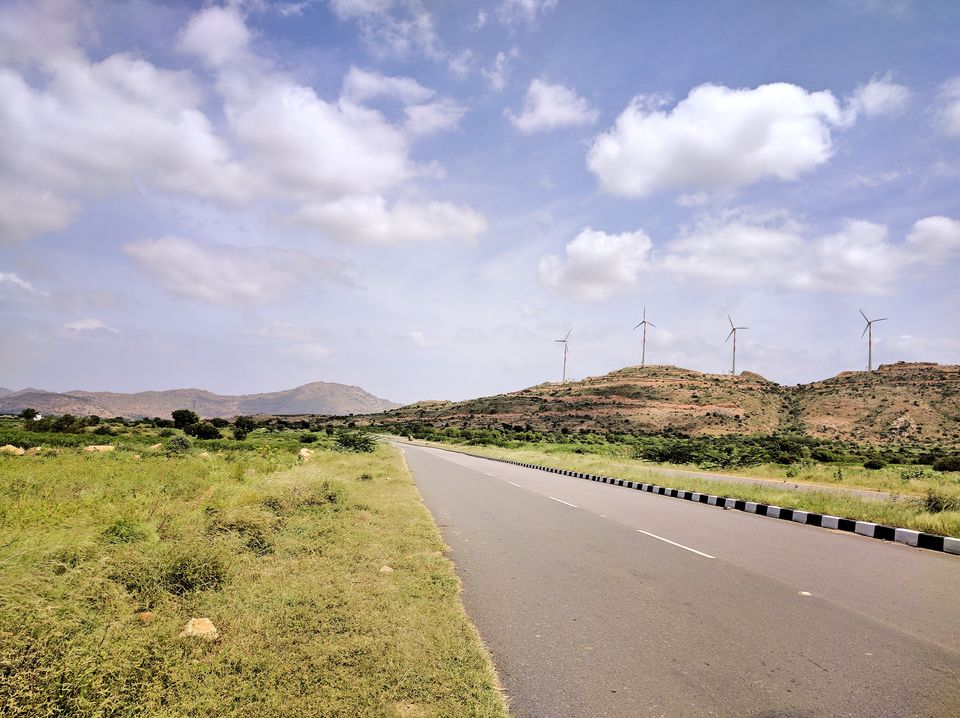 Travelling solo gives you the liberty to do anything. ANYTHING! I could buy a Maaza bottle and have it all by myself; I wouldn't be required to share it with anyone! I could now take decisions which didn't include the greater good. It was all about my good! Hah!
Okay, so moving on, I decided to cover 200km in one stretch - no breaks, no stopping. My next stop was Ananthpur. I stopped for about 5 minutes to figure out where I was only to realize that I missed a turn around 50km back. Darnit! Well, Gmaps to the rescue. Took a detour through a village, and after some 20km, I was back on track. Gandikota, here I come!
There's a long story to this, but let's keep that a secret for now. Long story short, I got lost twice before reaching Gandikota and accidentally covered around 100+ km. Looks like getting lost is my thing.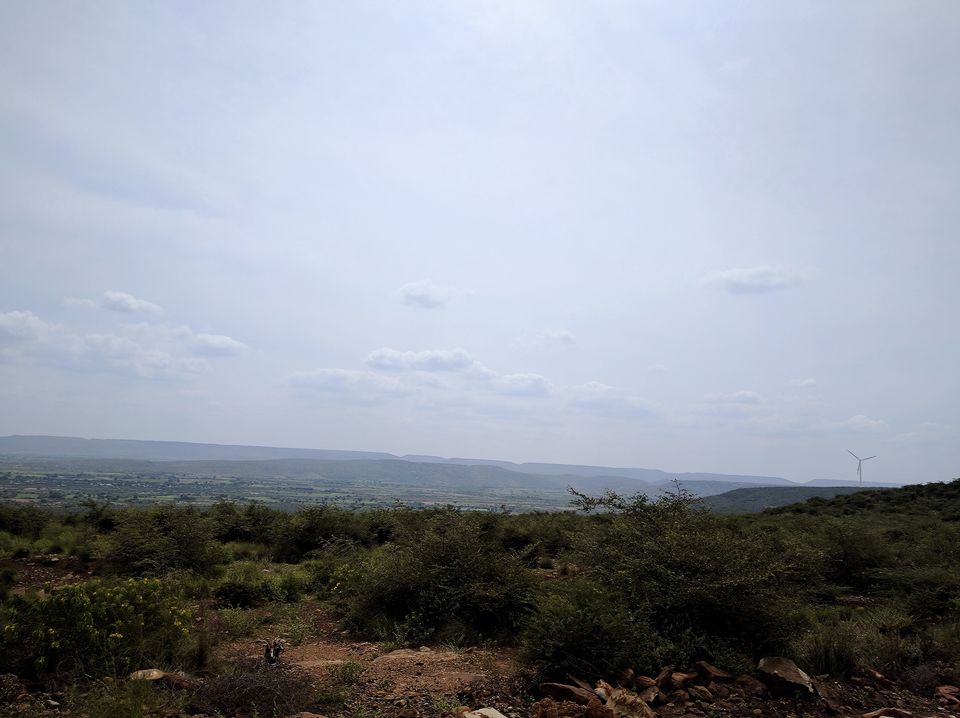 GMaps showed that I was close. I looked around, did not see a thing! No rocks, no Gandikota, nothing. Trusted the map and went ahead.
The road towards the end of my journey was hell! I was going through the Mill road, and trust me, I saw no road. Good thing that I was riding right next to the wind mills. My bike did skid in between, but I somehow managed to control it. Phew!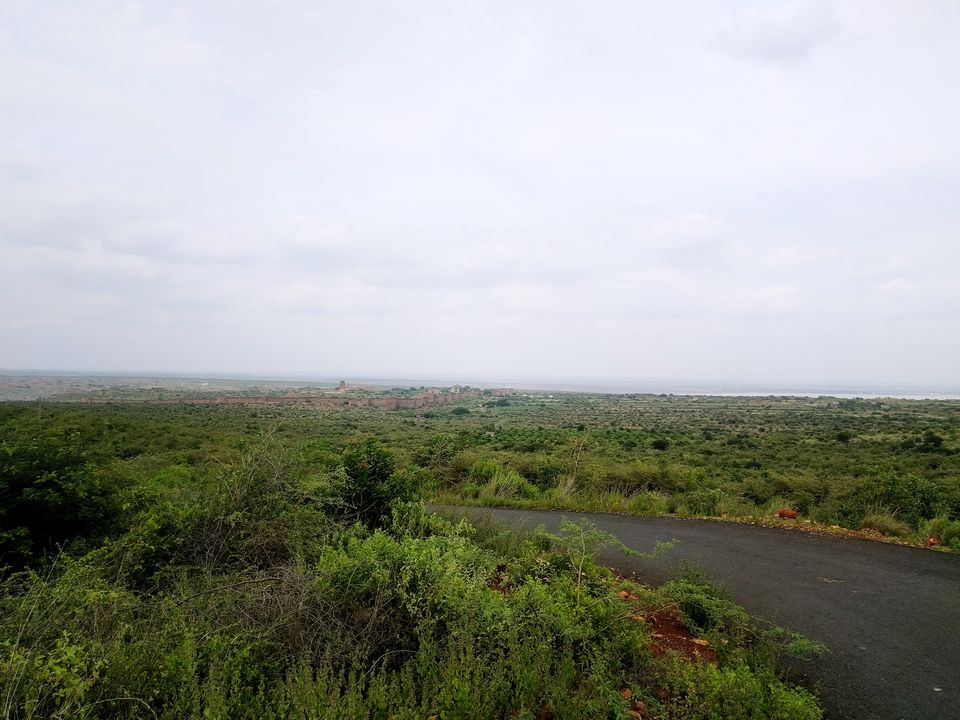 I reached Gandikota by 2:30 pm. I was really hungry so I went to the Andhra Tourism place, which is about 1 km from Gandikota, for lunch. After lunch, I realized that to enjoy Gandikota and visit Belum caves, I'd have to stay back. If you also plan to do the same thing, then please book the rooms beforehand at the Andhra Tourism Hotel, since they accept bookings only online. So I decided to go to the nearest town and crash. Nearest town: Jammalamadugu, about 14km from Gandikota.
Stayed in Jammalamadugu for the night. It cost me Rs900 for an AC room which was good enough for me. In evening I went out for a ride, and to buy some food. I did get a few stare, here and there; a bike with KA number was running around their town. I went to buy coke and this one kid walks up to me and goes, "Hi. You are from Bangalore, right? Came alone? We saw you in the morning, asking around for lodging." I was like, "okaay. Yeah. That's me. You need an autograph boy? :D"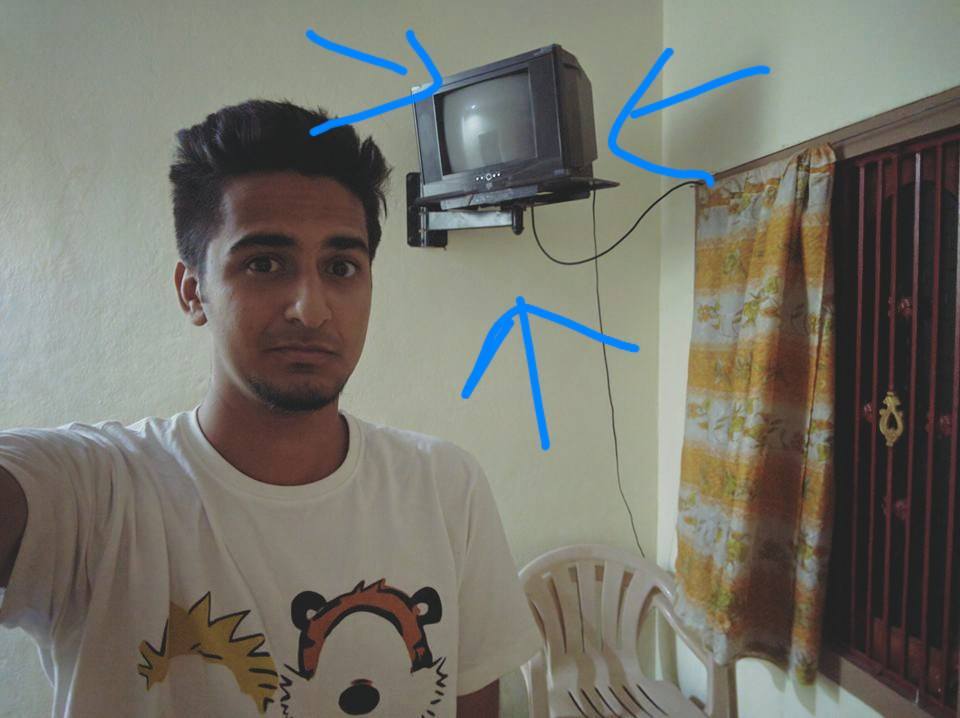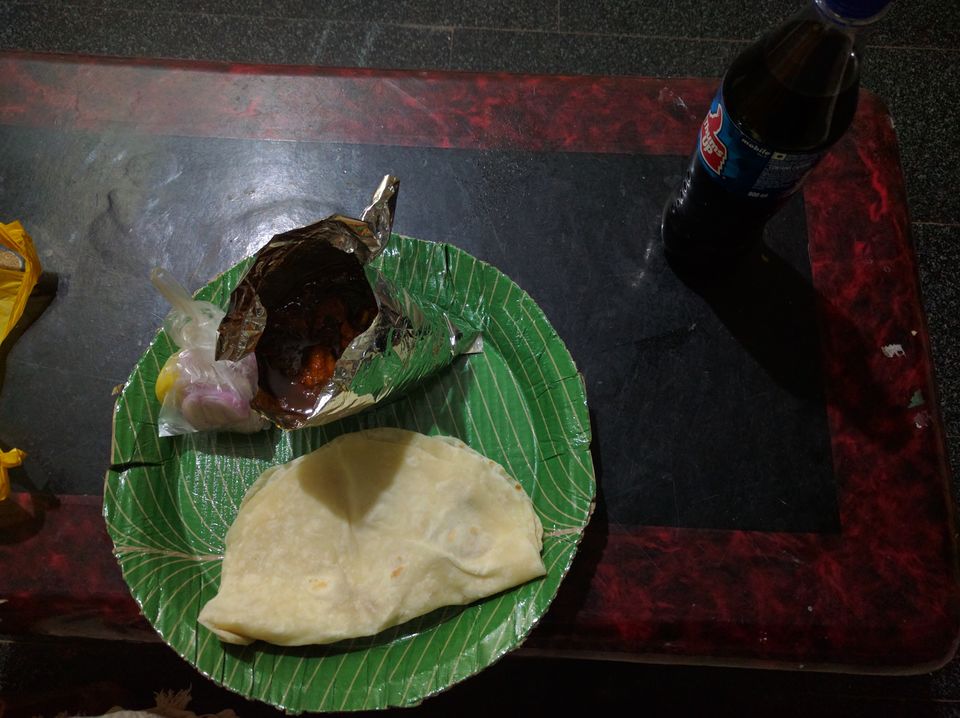 This was the first time that I was having Rayalseema Chicken. Boy! It was spicy af! Thank god that I had coke lying around, or else Jammalamadugu would have seen a dragon in the making!
On the next morning, 5:30 am, I got ready to see the sunrise. I was really excited. Chasing the sunrise, I was racing up the hill! It starts to drizzle. Thank you god!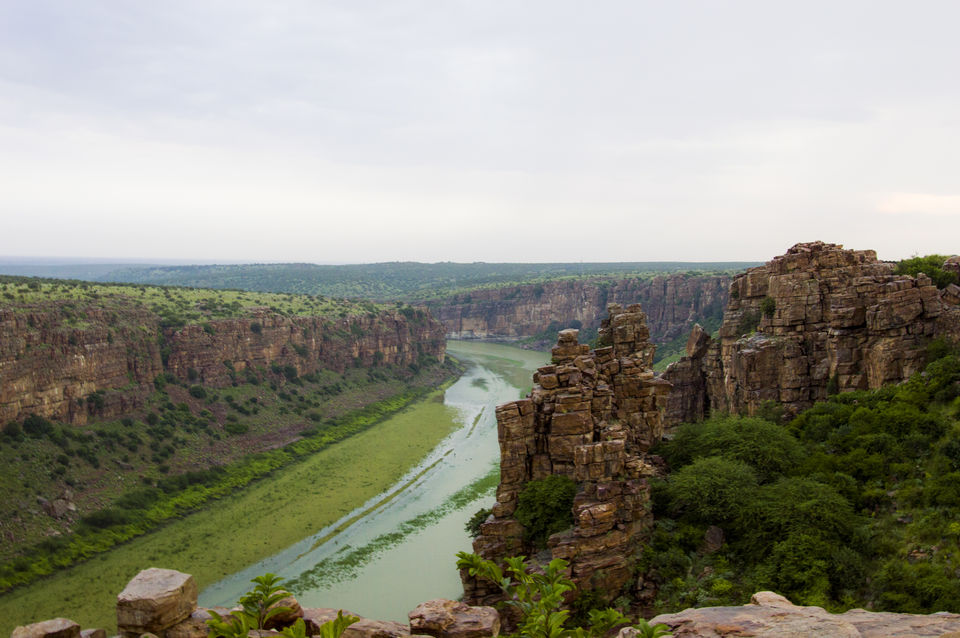 The view, was splendid! Just how I'd imagined it! I hadn'tnot expect the drizzle though! Rain makes me happy. Sunrise at the grand canyon, along with some drizzle = Pure Bliss!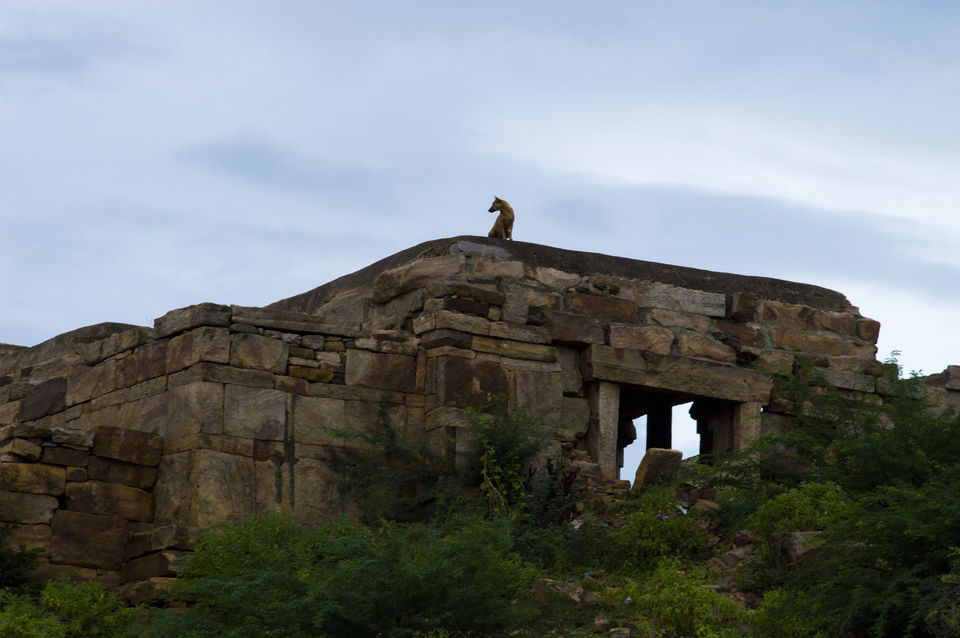 Tip of the day: There's an abandoned temple nearby, where I saw a few people packing their sleeping bags and heading back to their vehicle. Looks like the genius Sherlocks concluded that if you don't get a room in Gandikota, you can pack your bags and sleep in the temple. Hmmmm...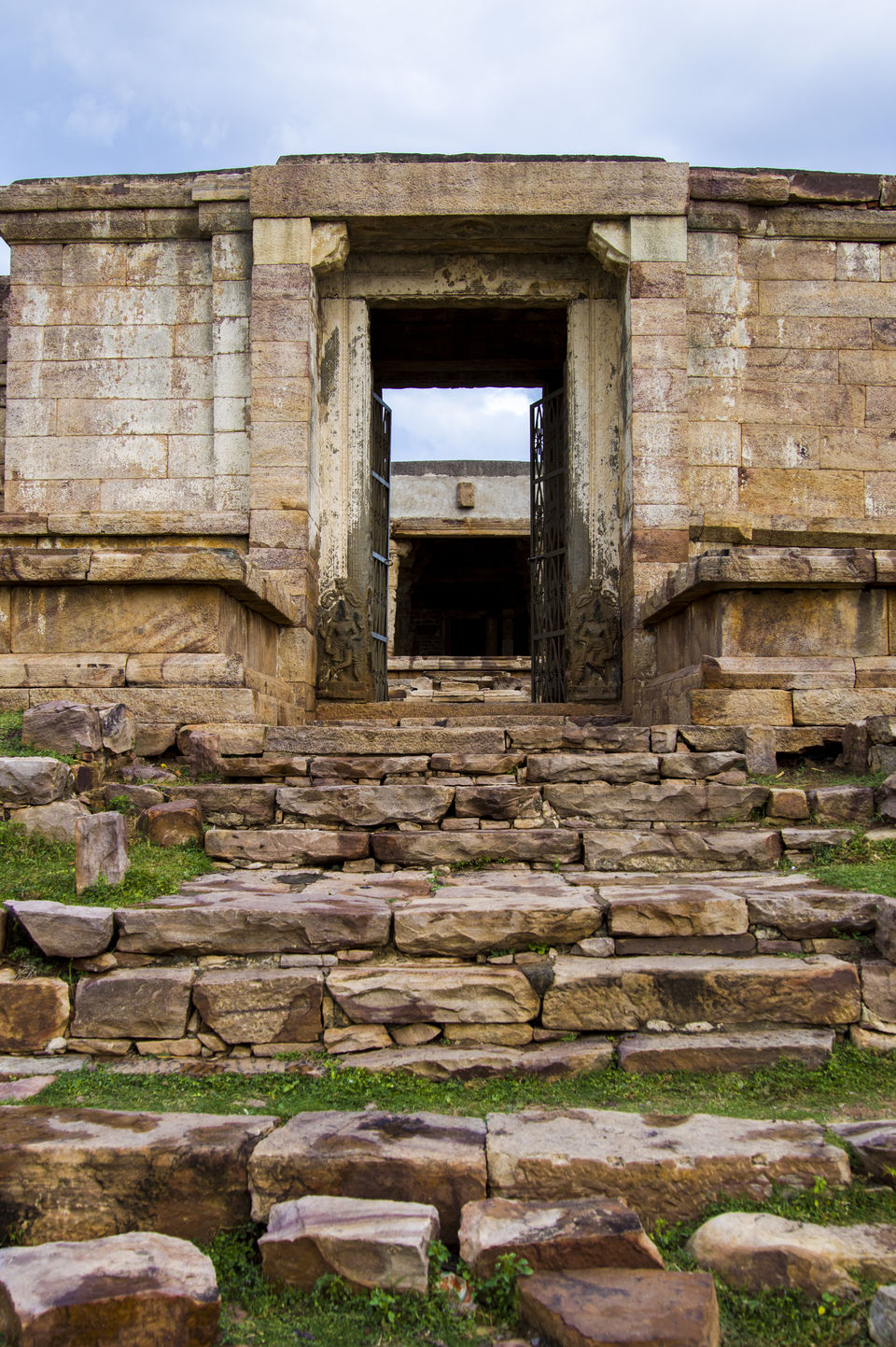 Once, the sun was up, and everything was bright, decided to look around. Got chased around by these stupid cows. -_-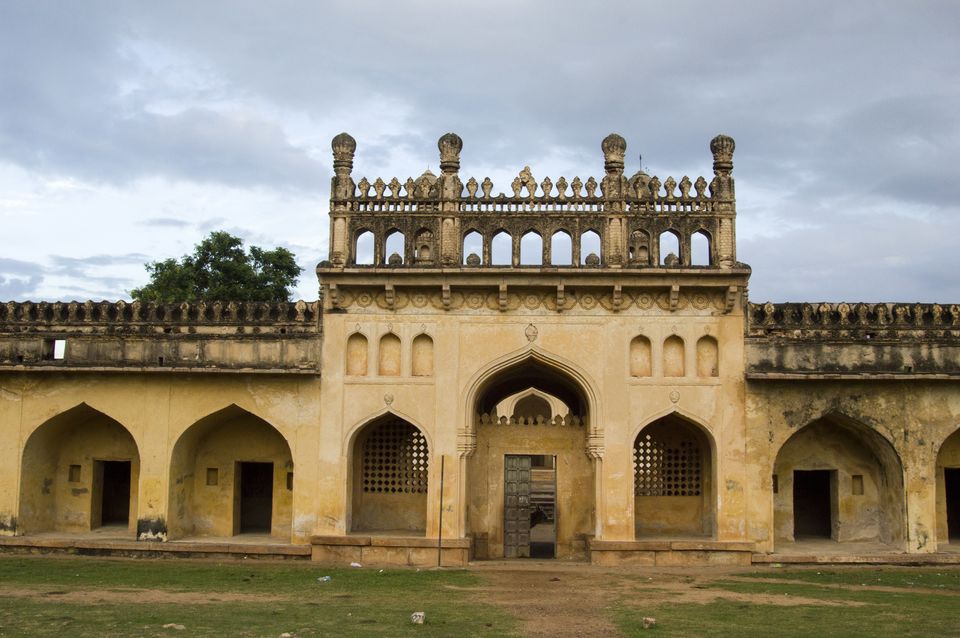 I was literally running across Gandikota, thanks to these creatures!! No wonder I love beef! Screw you all!!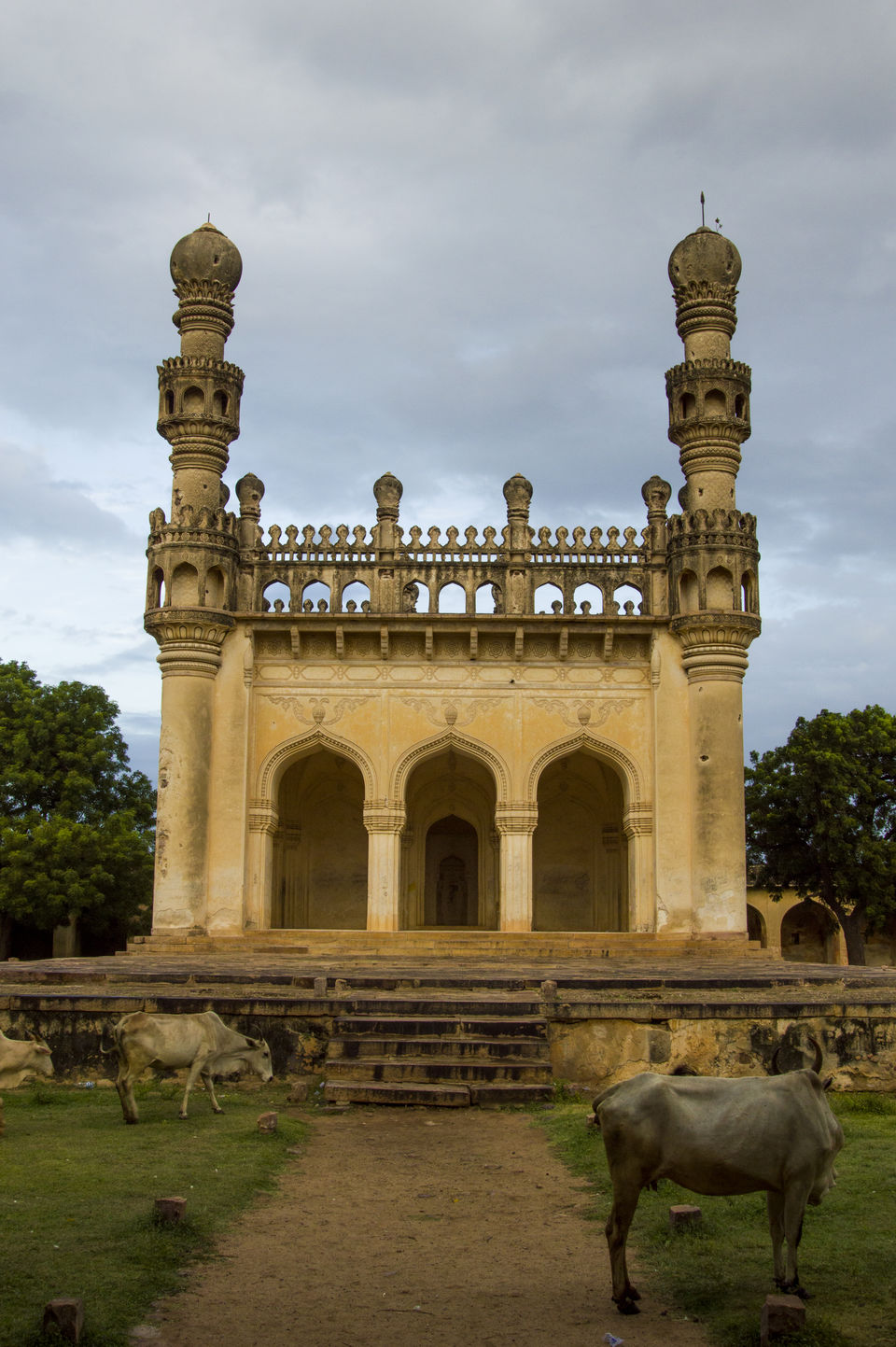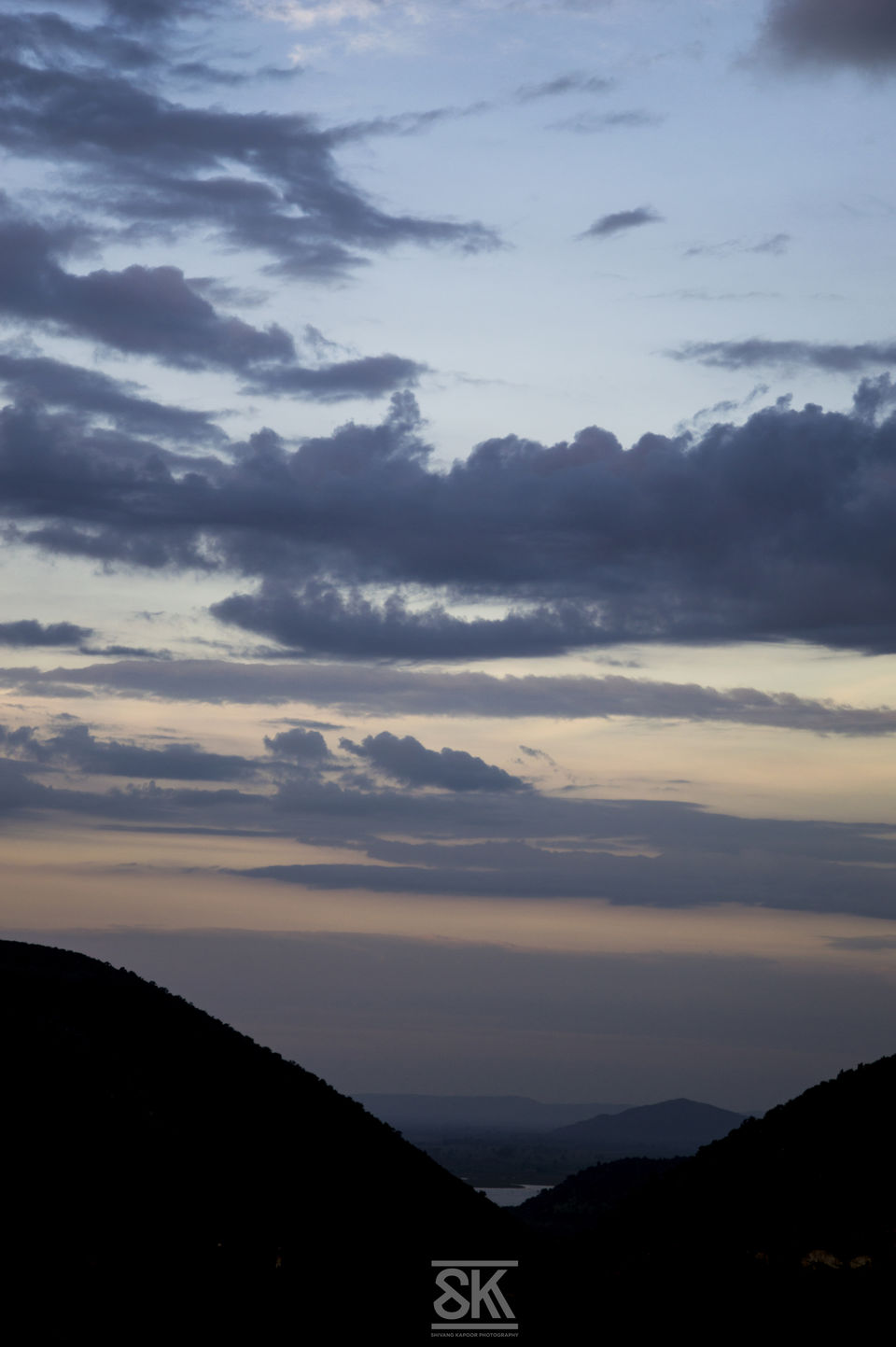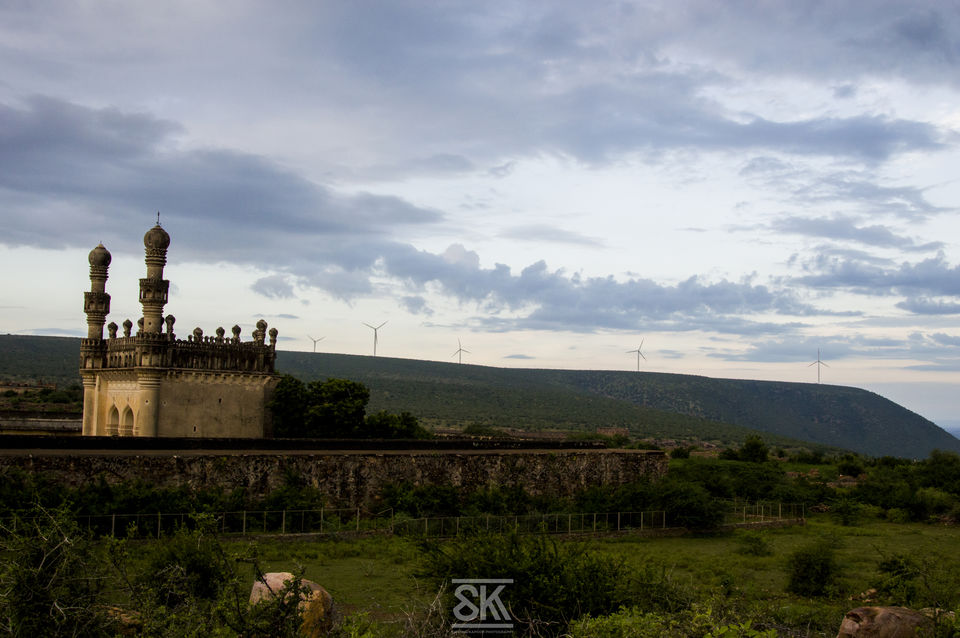 I left Gandikota, around 8:00 am. Next Destination: Belum Caves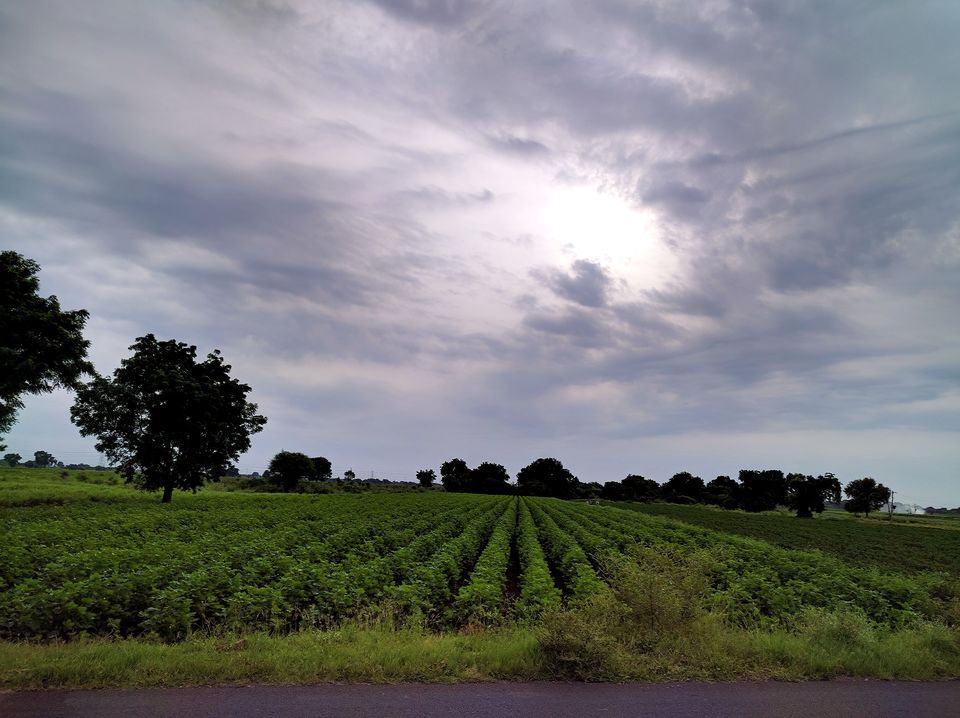 I reached Belum Caves by 8:45 am. After asking around, I found out that the ticket counter opens only by 10:00 am. I had breakfast at this nearby place, which seemed a bit hygienic.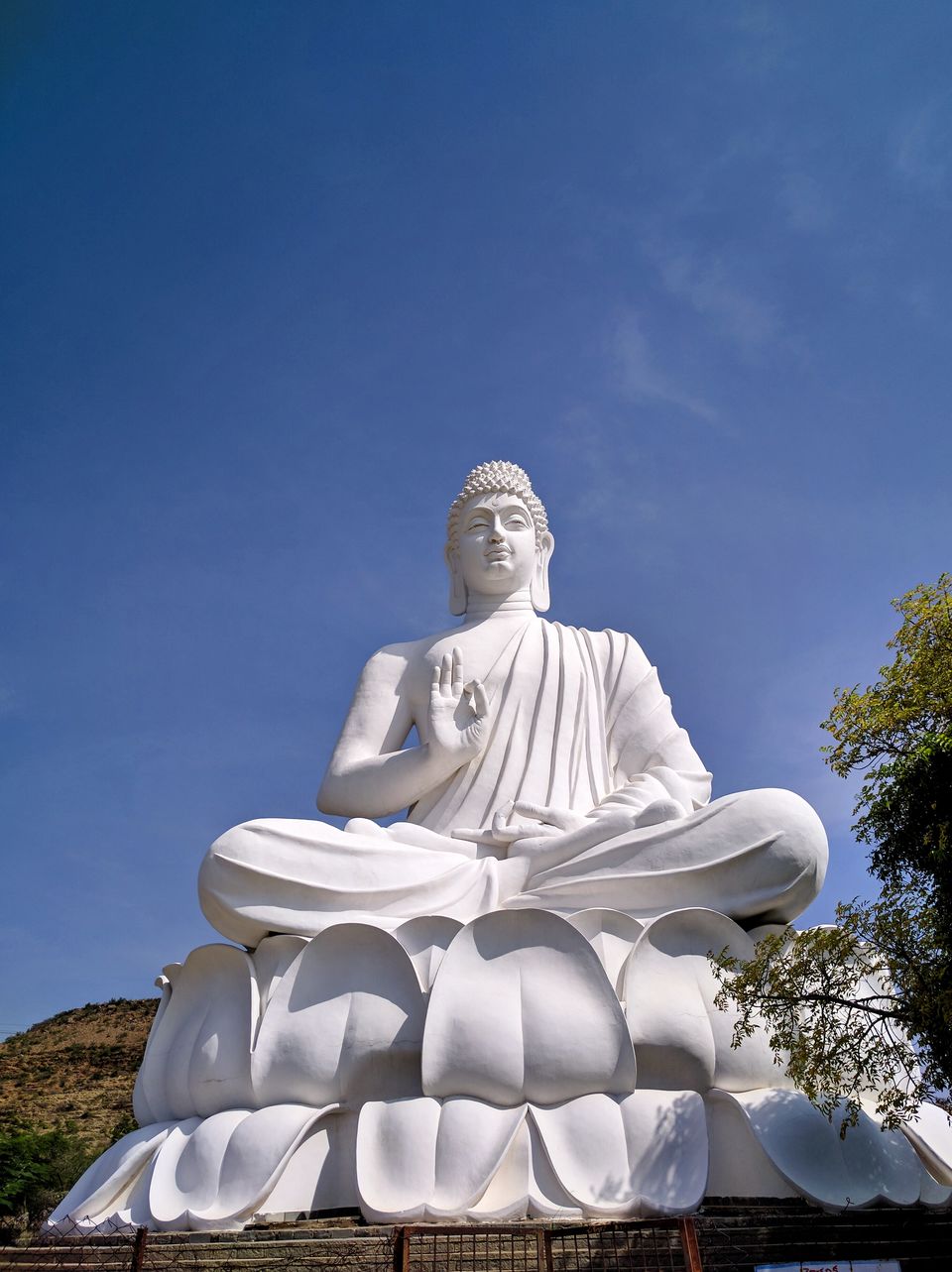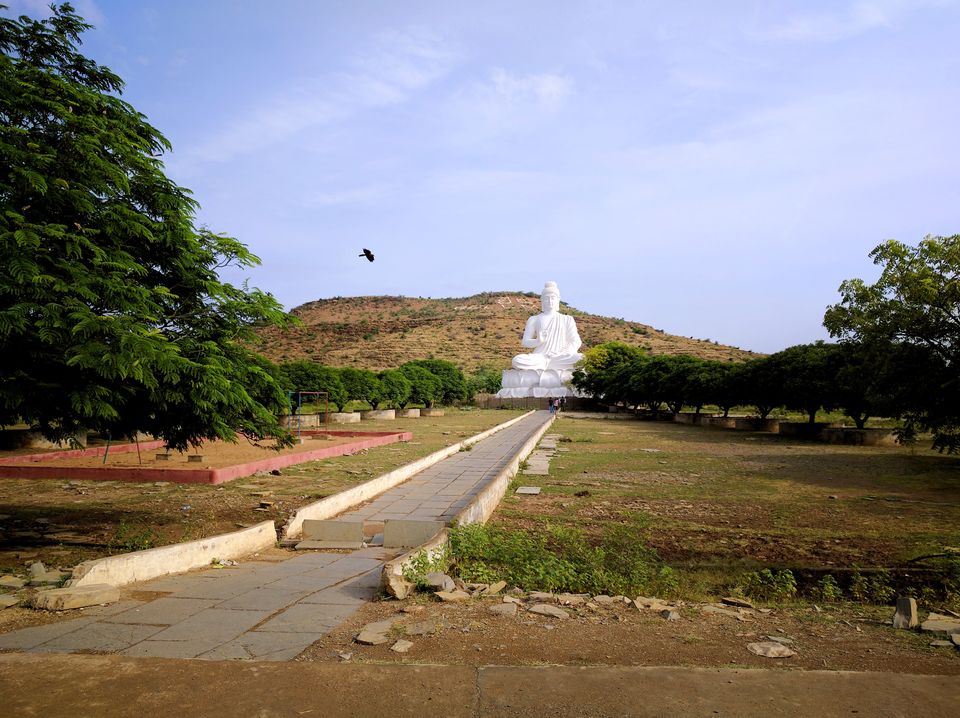 I decided to sleep here for an hour. I have never done this before in my whole life.
The counter opened at 10:15 am. I was the first one to enter the caves. Since it is the longest cave in south east Asia, you should go along with a guide. Well, in my case, I wanted to explore the caves alone. It's more fun and thrilling that way.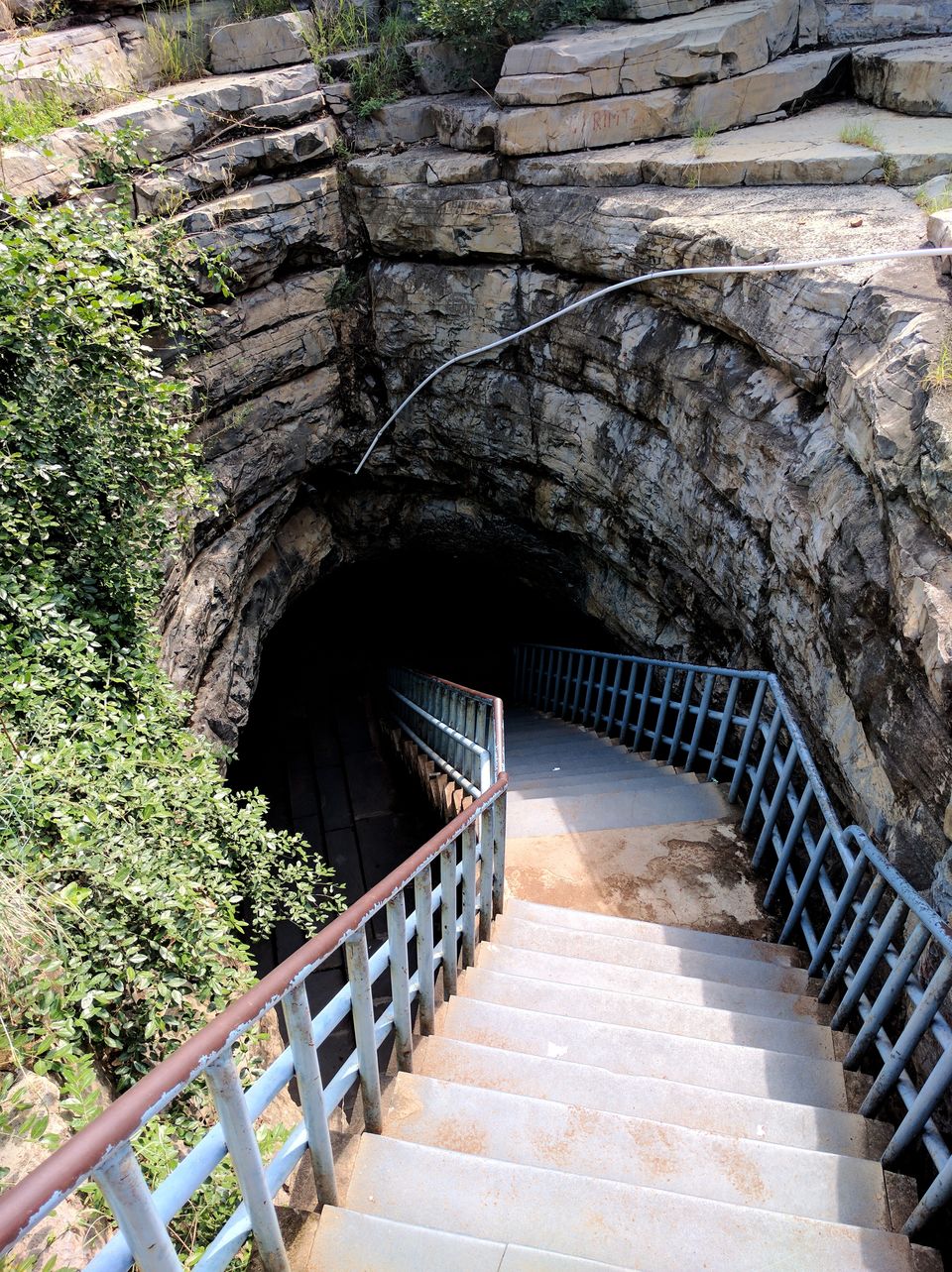 The moment I entered the caves, it got pretty humid. I've seen lot of videos about caves, but it never crossed my mind that it would be pretty humid once you enter the caves. I got lost a few times. I did get scared at some point and the bats flying around weren't helping.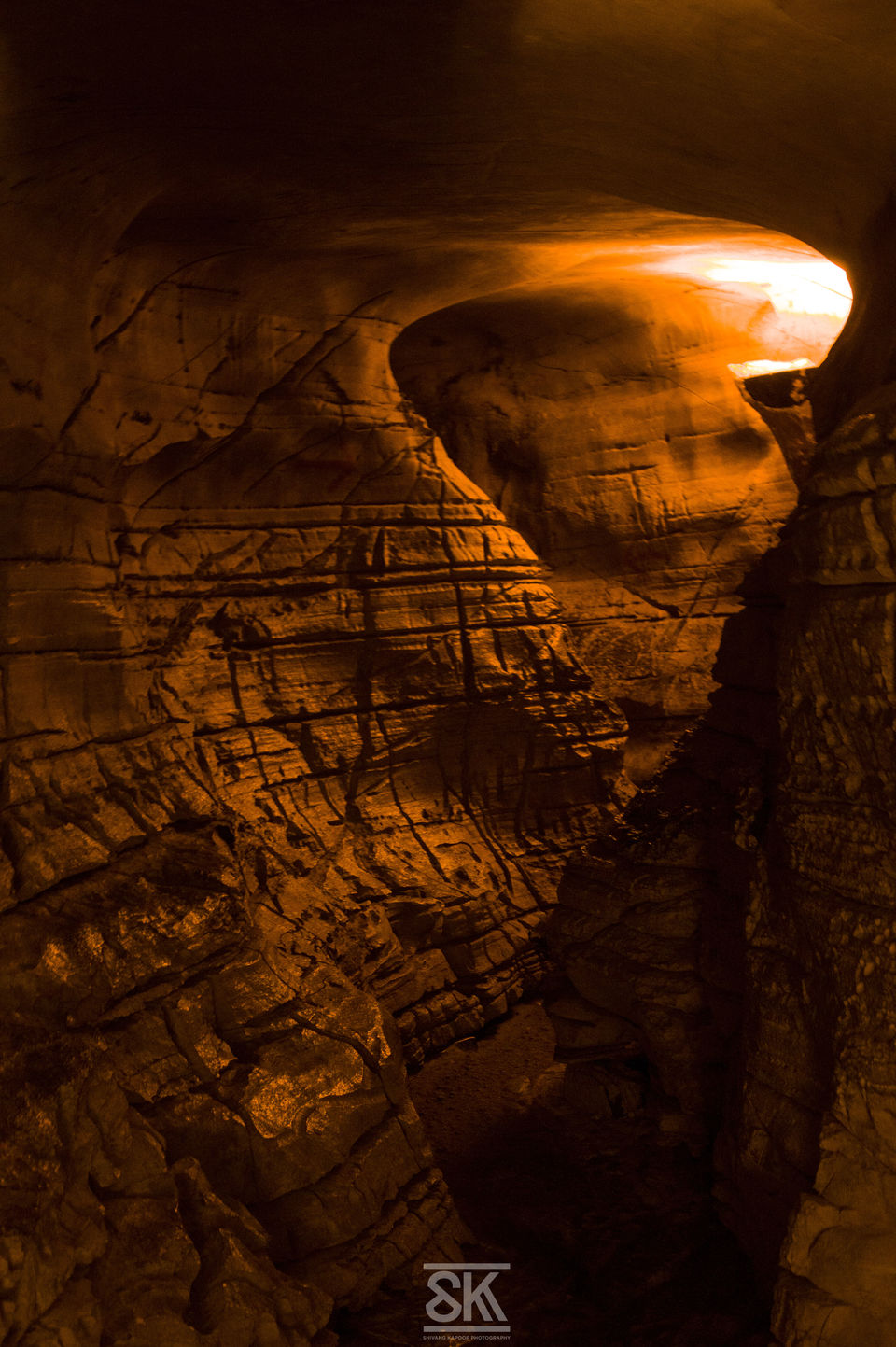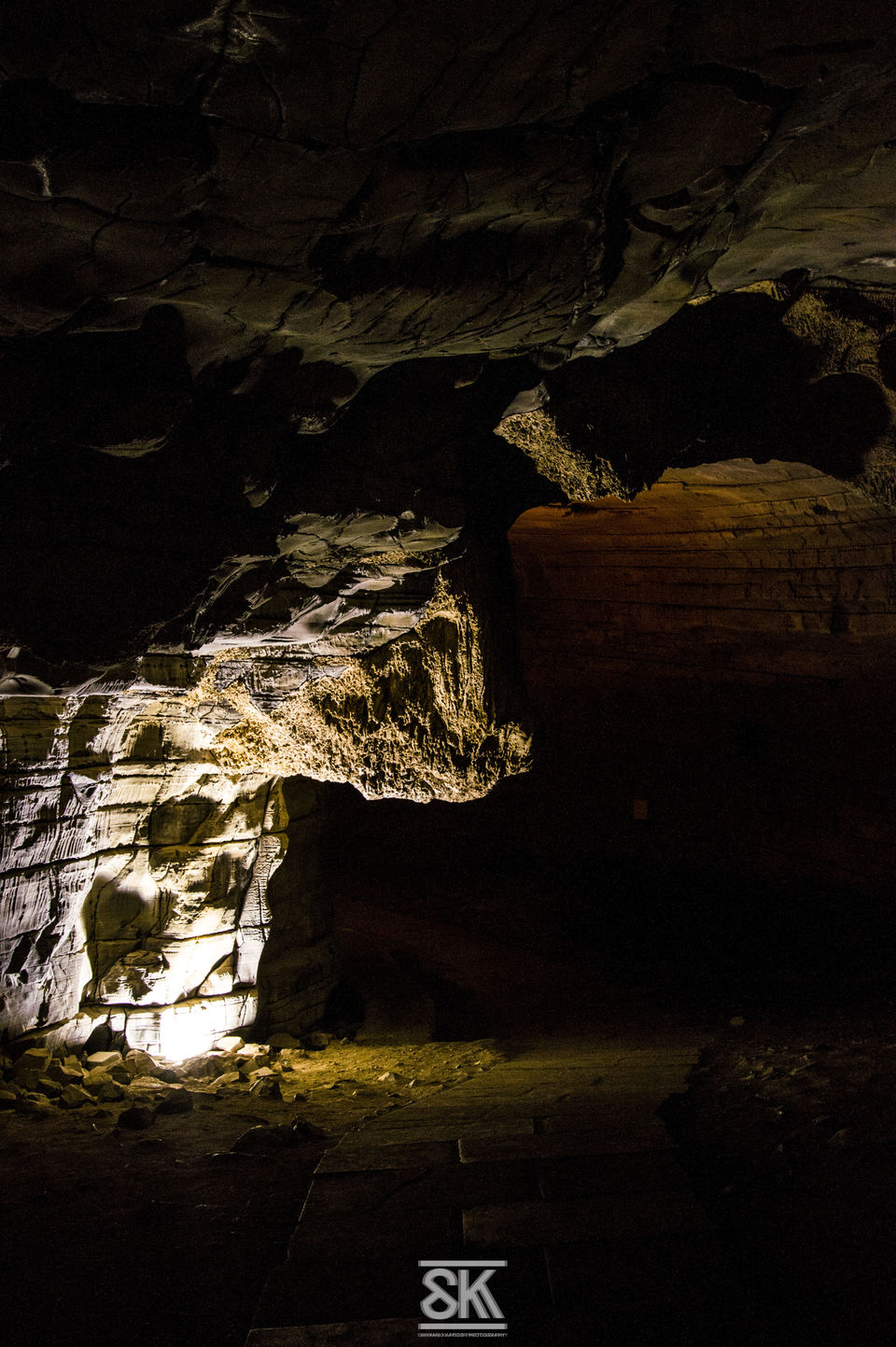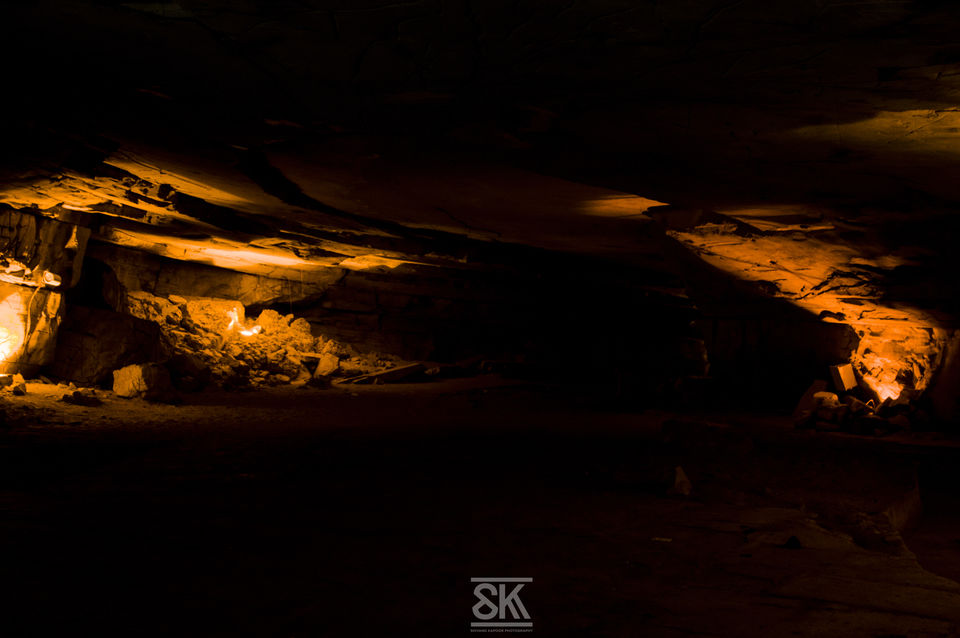 During the times when I was lost, I heard water falling so I tracked down the source. As soon as I entered the mini cave, humidity increased tenfold. I took out my camera to capture the view, but turns out that my lens was all fogged up. I cleaned the lens and was about to take another shot but the lens got fogged up again, within seconds! It was THAT humid! The place did give me the hebejeebes.
Patalaganga - It is a small perennial stream which disappears into the depths of the earth. This stream flows from the southeast to northwest. It disappears and is believed to be heading towards a well at the Belum village, located 2 km away from the caves.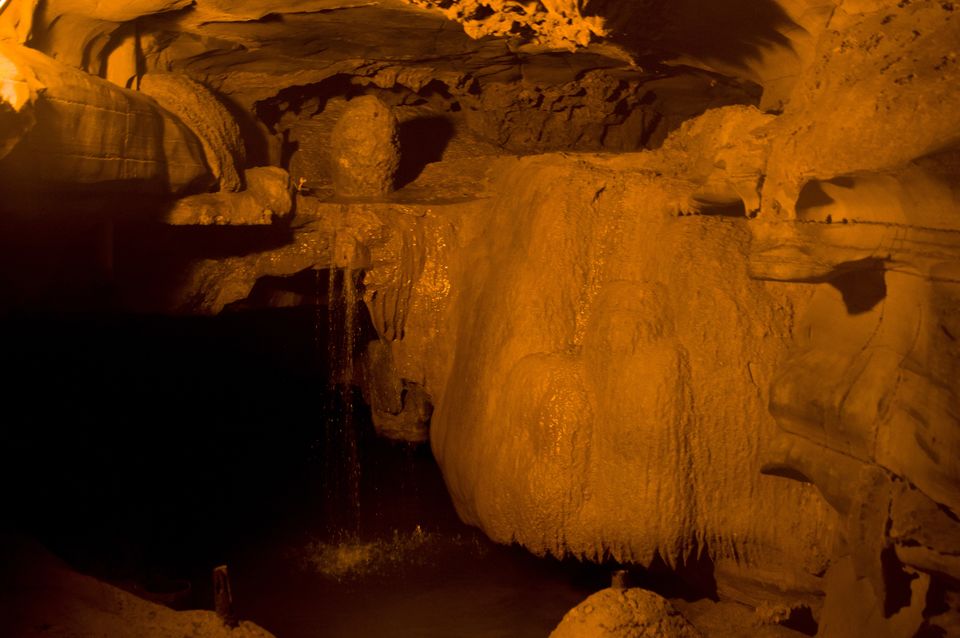 I was in the cave for 45 minutes. I was sweating like a pig and needed some fresh air. While exiting the caves I saw a horde of people walking in with the guide. Well, good thing that I decided to go alone. I'm not crowd friendly. :P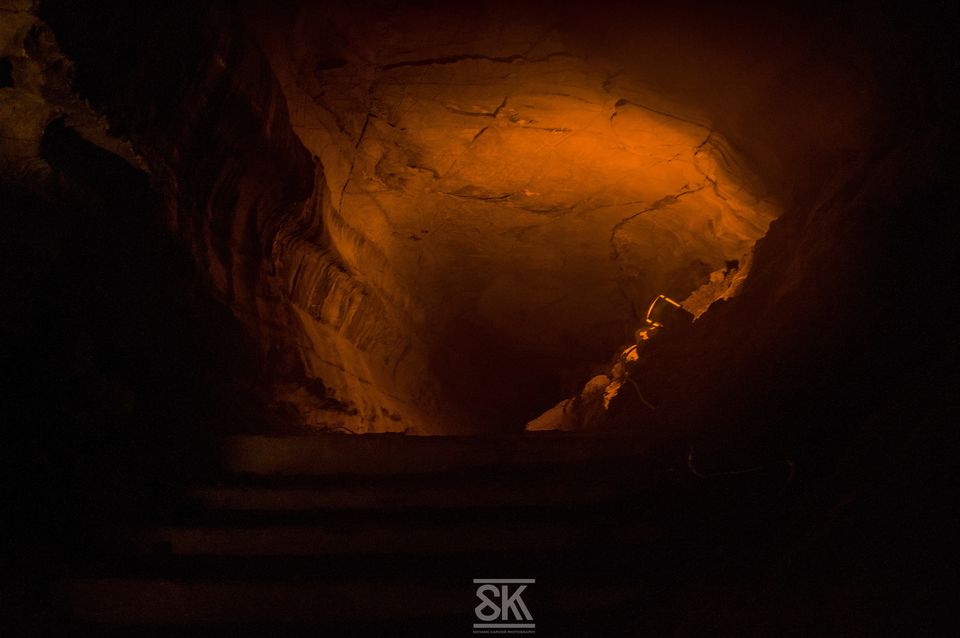 I left Belum Caves by 11:00 am and started my journey back to Bangalore. Namma Bengaluru! Finally!
I decided not to stop anywhere in between, and cover 400km in one go. Well, I kind of did do that, but had to stop in between to massage my sore bum. :D I reached Bangalore by 4:30 pm. That's like a record for me. :D
"Kudos Shivang! Good job! " ... "Thanks. Thanks...."
The long Journey, finally comes to an end.
Sayonara. :)