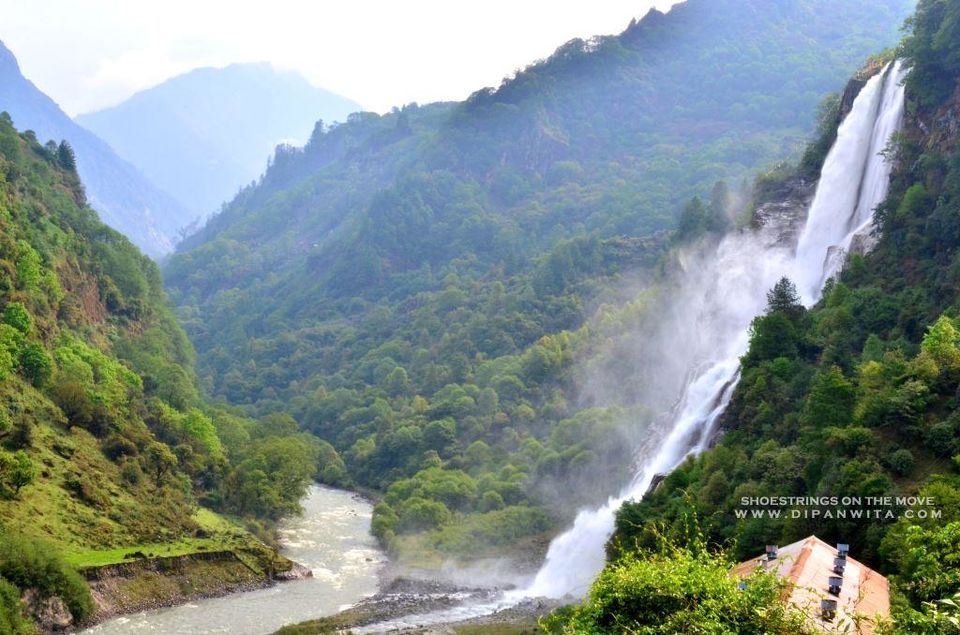 As our vehicle gyrated through Jang's sinuous roads, the sound of gushing water turned deafening and sufficiently stood out for us to be sure about our destination. Our driver, Amit Gurung was the first to get out of the vehicle and walk towards the sound. I followed him.
One look at the milky white waterfall, and I was startled. It indeed was one of the most magnificent waterfalls I had seen so far. Falling off from a height of more than 300 feet, the waterfall was a trivia until this location was used for filming of a Bollywood flick named Koyla.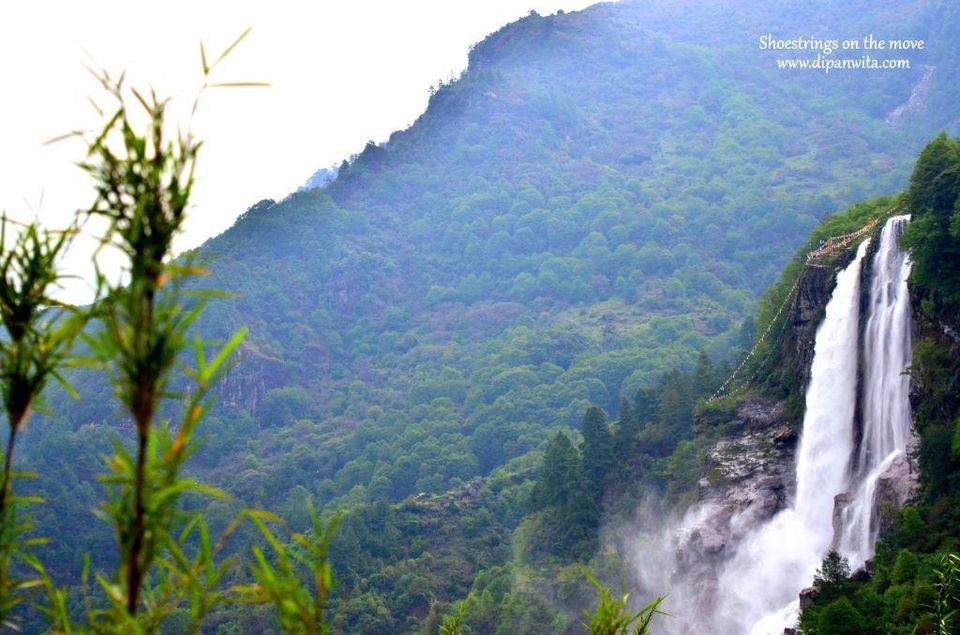 The greenery surrounding the valley is stunning
Fed by several lakes and streams, the waterfall lands into Tawang river, making the valley a sight to behold. Mist had cleared off just when we reached and the dewy leaves shone bright against the sunlight.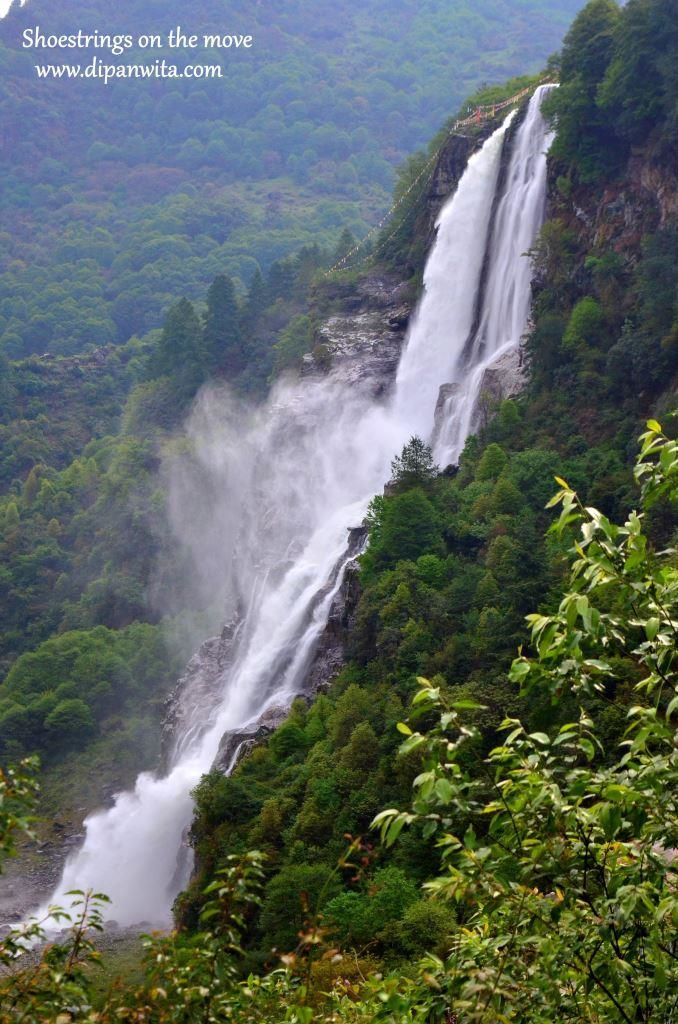 The Nuranang Fall
The small hydel power station located just beside the base of the waterfall suffices the need of electricity to the locals of surrounding area.
I enjoyed clicking few pictures of the places nearby since the beauty of the place had amplified due to sudden showers the previous night.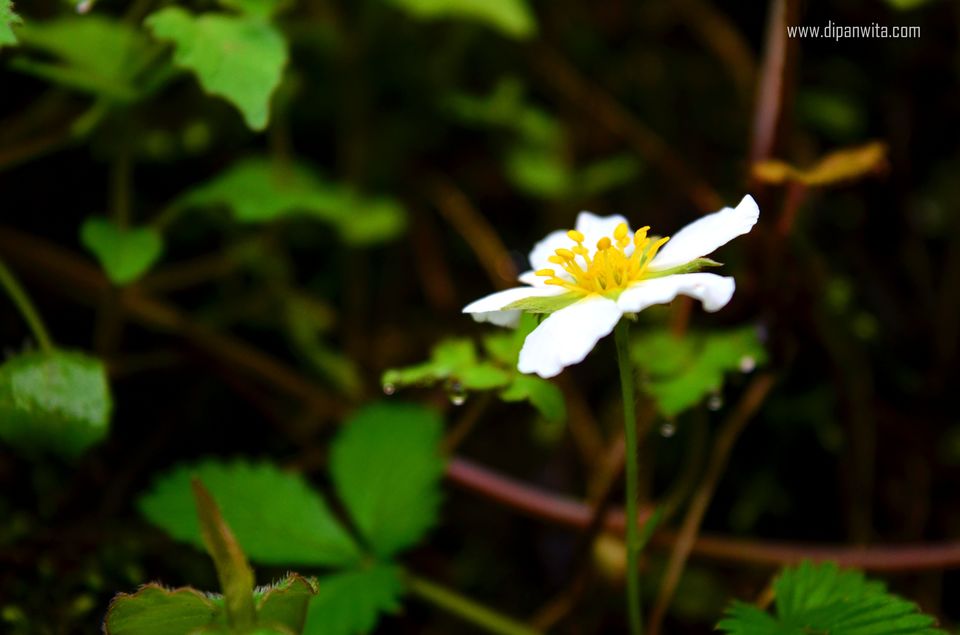 Many such tiny flowers had covered the surrounding area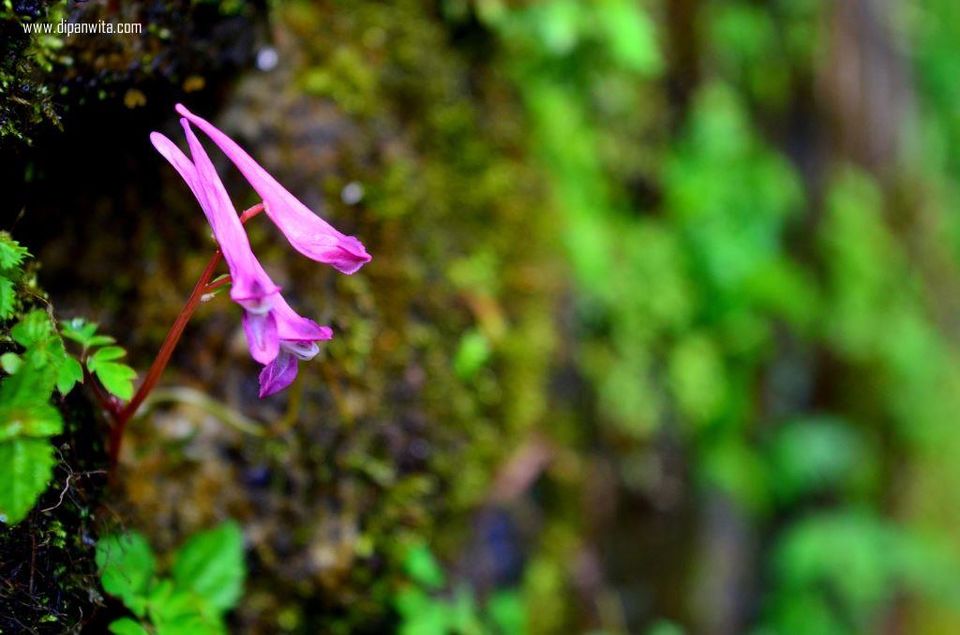 A wild flower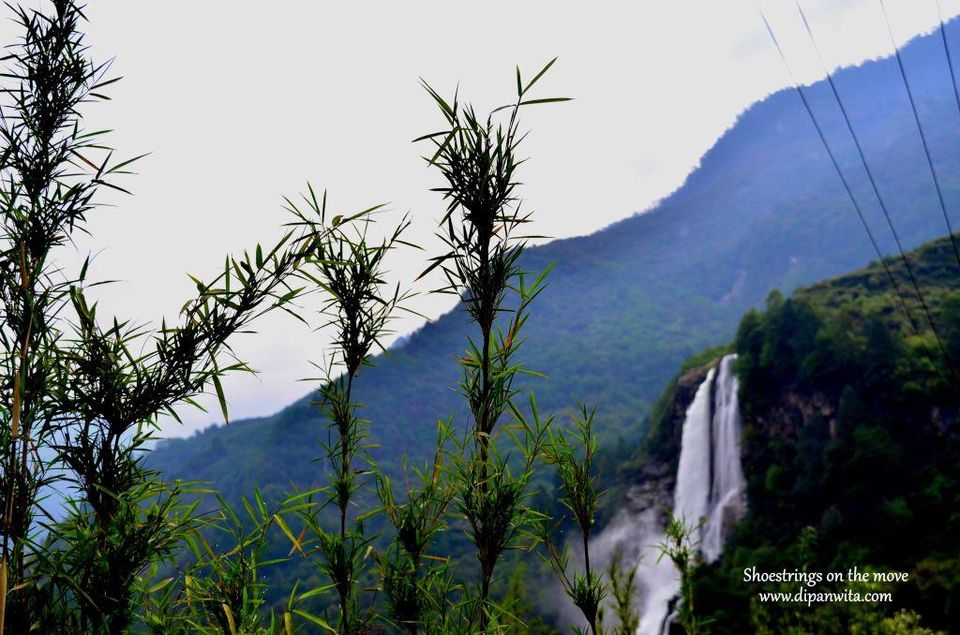 The habitat near Jang Falls
Location: Nuranang falls is located at a distance of 2 Kms away from the town of Jang and 40 Kms from Tawang. The falls is also known as Jang Falls or Bong Bong falls.
How to reach: Nearest Airport- Tezpur / Guwahati. The place can only be reached by road from both Tezpur and Guwahati. You will need to hire a vehicle.
Best time to visit: The waterfall is good to be visited all year around though it is at its mightiest during monsoon.
I would love to read your thoughts. Please leave your comments and share. Sharing is caring.
This blog was originality posted on 'Dipanwita'