Once very isolated and home to a substantial portion of Taiwan's aborigine population, Hualien is now a popular tourist destination, though there are many off-the-beaten-path treasures to discover. It will take at least three days to see some of the best sights Hualien has to offer. When I used to visit, I would stay at the artsy and friendly Formosa Backpackers Hostel, located near the Hualien Train Station. The hostel owners speak English and provide ample suggestions for what to do. There are also numerous maps available.
If you know how to drive a scooter, the best thing to do would be to rent a scooter at Pony Scooter Rental, which is also near Hualien Train Station. You will be required to leave either your license or ARC (Alien Resident Card) in order to purchase a scooter for the duration of your stay. The process is very simple, but be warned -- You DO need to know how to drive a scooter and they WILL watch you take off to make sure you aren't going to crash the bike the instant you get on it! A scooter will cost about $17 U.S. dollars per day to rent.
I once rode my scooter around the Hualien countryside for nine hours straight, stopping occasionally to grab something to eat. The countryside is absolutely stunning and a truth breath of fresh air compared to some of the more cluttered areas in Taiwan. Though Hualien is much calmer traffic-wise than many parts of the country, be warned that you still must be alert to other drivers and the sometimes seemingly crazy traffic flow.
Points of interest include the Chingshui Cliffs and Taroko Gorge National Park, which I will talk about more in the itinerary. The rocky beaches alongside the Chingshui Cliffs were empty each time I visited, though the towering road above was frequented by large trucks passing through the winding tunnels. This stretch of highway is one of the best places for taking photos, but it also is somewhat dangerous. People should be on alert for gargantuan falling rocks as well as speeding motorists.
After stopping off at the scenic cliffs, I would drive up to Taroko Gorge, one of Taiwan's most special National Parks. The marble gorge beckons the brave and adventure-thirsty, so if you love exploring and challenging yourself, you will most likely adore this part of Taiwan.
Taroko National Park stretches across three counties. The best way to see the gorge is by scooter, though tour buses also are available. Riding a scooter through the gorge can again, be somewhat dangerous, but I think it's definitely the best way to explore the gorge (other than hiking, and in some areas of the gorge you will need a special permit). The snaking roads can become precariously narrow and I found myself either practically scraping the sides of the marble cliffs or coming extremely close to tour buses and other vehicles. The drive is not for the faint of heart as the roads can become easily congested with heavy traffic. With that being said, I found that the rewards of exploring the gorge by scooter far outweighed any risks.
The trail through Taroko meanders along for 19-km and features amazing cliffs, rivers, forested marble canyons, bridges and temples. There are a number of specially marked twists, turns, and lookoff points for tourists to pause for pictures. At the end of the journey, I felt accomplished by taking on the scooter challenge and even more impressed with how beautiful Taiwan really was. People know very little about this remarkable country and Hualien County is just one jewel in its crown.
Hualien Station (花蓮車站) is a railway station of the Taiwan Railway Administration located Hualien City, Hualien County, Taiwan. It is the terminal station of North-Link Line and the starting station of Hwa-tung Line.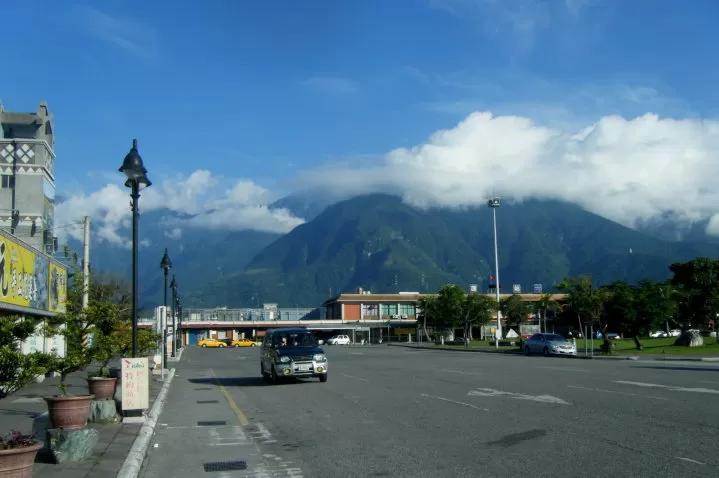 Located at 206 Jian Guo Road, Formosa Backpackers Hostel offers a great and affordable place to stay while exploring Hualien county! The hostel owners are friendly and very helpful. They also speak English. Dorm rooms as well as private rooms (limited) are available. Rates run from $15 to $40 U.S. The hostel also offers a bar, a library, and a variety of maps for personal use. Are you an artsy type? Have fun leaving your mark (or drawing) on the hostel walls in the main gathering area! I once drew an elephant on the wall and from what I've heard, it's still there for all visitors to see. A variety of tasty restaurants and food stands can also be found in close proximity to the hostel.For information, check out http://formosabackpackershostel.webs.com.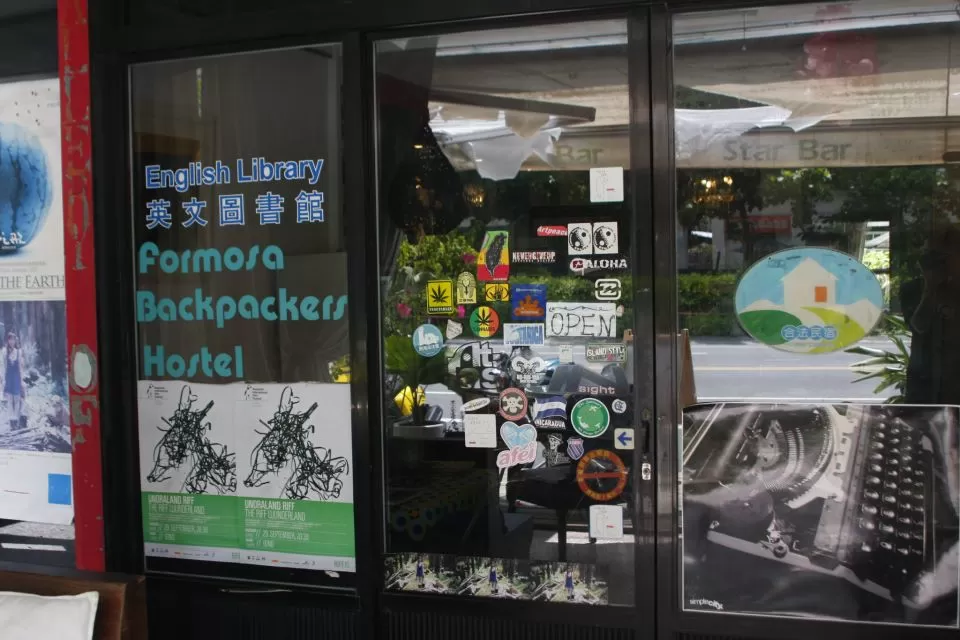 One of the most beautiful places in Taiwan, Taroko National Gorge is also rich in aborigine history. Taroko National Park is one of the eight national parks in Taiwan and was named after the Taroko Gorge, the landmark gorge of the park. The park spans three counties including Hualien County. The park was originally established in 1937, was shut down in 1945, and opened again in 1986. It features a plethora of geographic wonders, including crystal clear-rivers, plummeting marble gorges, and climbing, steep cliffs. Special permits are required for people wishing to hike deep into the Taroko Gorge wilderness, but there are plenty of fantastic stop off-points for visitors who want to stick to the main tour route.
Some of the best stops are the Tunnel of Nine Turns, the Eternal Spring Shrine, Swallow Grotto, Jihneng Park, The Bridge of the Kind Mother, gorgeous Tiansiang, the Jhueilu Precipice, Lioufang Bridge, Hill of Yu the Great, and Buluowan -- a settlement where the Atayal tribe of Taiwan originally lived.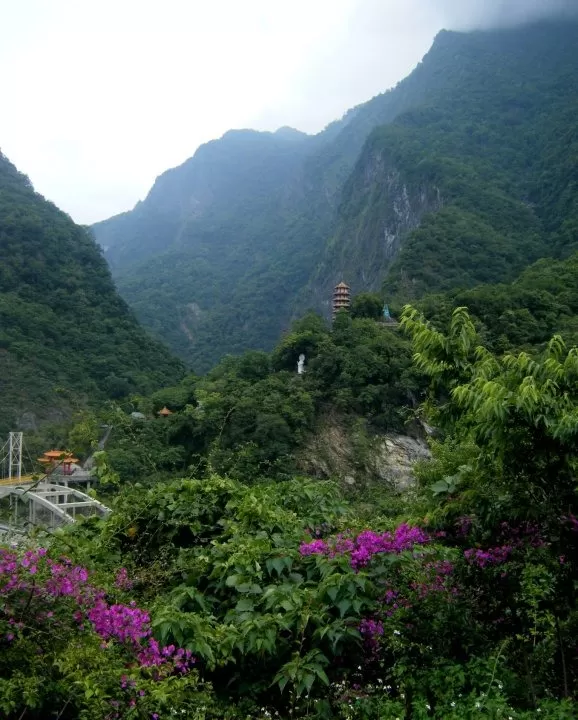 Located at the southern part of Suhua Highway in Hualien County, the Chingshui Cliff (Chinese: 清水斷崖; pinyin: Qīngshuǐ Duànyá) is a 21 kilometer length of coastal cliffs averaging 800 meters above sea level in Hualien County, Taiwan. It connects the counties of Yilan and Hualien in eastern Taiwan. It's also home to the highest coastal cliff in Taiwan. An extremely beautiful and soul-inspiring area! I advise making a trip to the Chingshui Cliffs from Formosa Backpackers Hostel and enjoying an afternoon relaxing on the rocky beaches below.