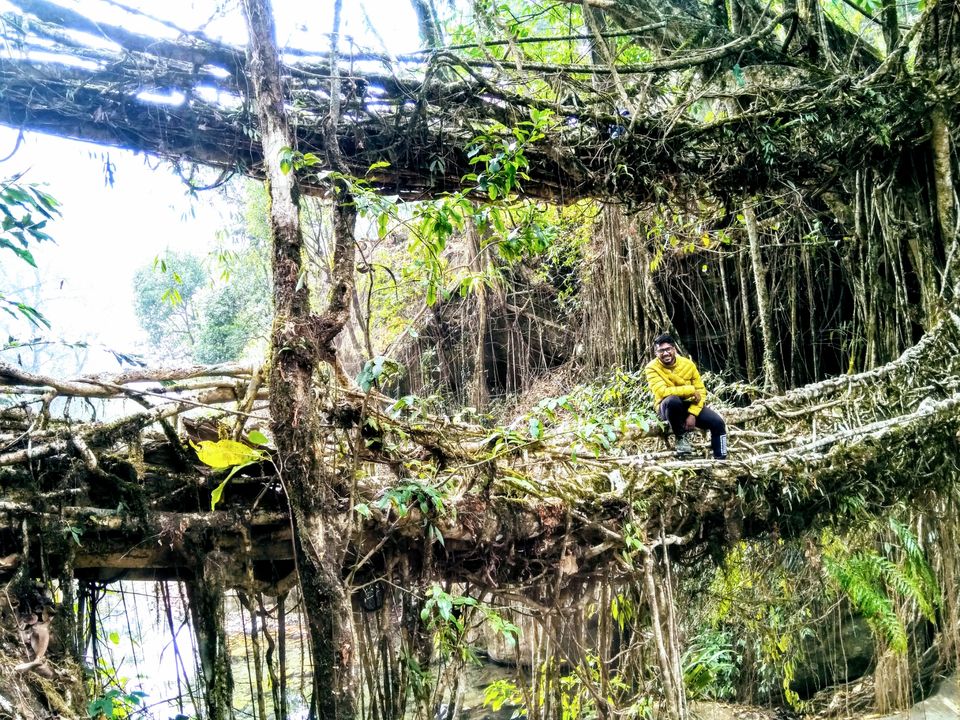 With a charm I started my one of the favourite journey...can any one guess??? This time it is the Scotland of the Eastern India I.e. Meghalaya. I boarded my flight from Bhubaneshwar around 6am. As my journey begins , I became more curious about exploring this beautiful piece of land. All of the time onboard flight, only one thing was going inside my mind i.e. how to plan, where to go, etc. because It was an unplanned trip and as a backpacker I always prefer to complete my trip in minimum budget but full of memories to be cherished. Finally I landed at Guwahati airport around 8am. It was approx 30kms from the main city. Although there are plenty of cab services outside, I prefer to go by bus operated by Assam tourism. It costs me 90bucks to reach main city and reached Paltan Bazaar. It's at the heart of the city. In the evening I started exploring the city with my closed ones. My first destination was Gandhi Mandap. Literally I got goosebumps when I reached the 97.4 mtrs tall national flag. After spending some quality time I headed towards Kamakshi temple. It was almost dark outside. So decided to rent a two wheeler and have dinner. By this time I was fully excited for my next day.
After riding approximately 200kms through scenic paradise finally I reached my dream destination Dawki. A local guy took me to the boating point. With surprise I asked myself " Is it magic or real??? How could the river be so transparent???". Literally it was flawless. We hired a boat and started exploring the river with microscopically. It was so crystal clear that you can see shadow underneath. By this time the sun was already started to set down and we completed our second day.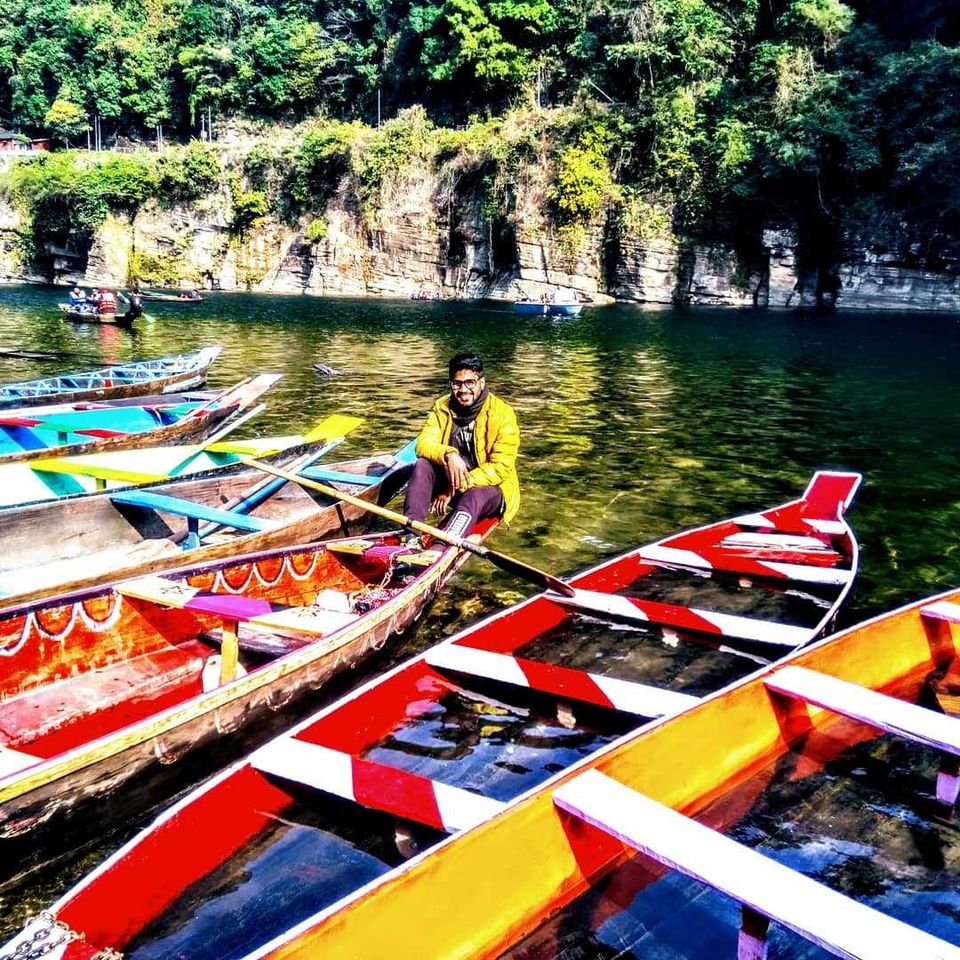 I started my journey to Tyrna. The way to Tyrna was breathtaking. It was too cold. Finally we reached Nongriat village (base village for double root bridge and rainbow falls). After descending approx 3500 steps we reached one of the best place Meghalaya is known for ..tl The double root bridge. It's a hanging bridge made up of roots. From here again taking steps ahead we reached Rainbow falls. It was magnificent. I can never imagine how could the water be so bluish in colour. It was completely bluish and crystal clear. Ofcourse by the end of the day I was tired bt enjoyed every moment of the day.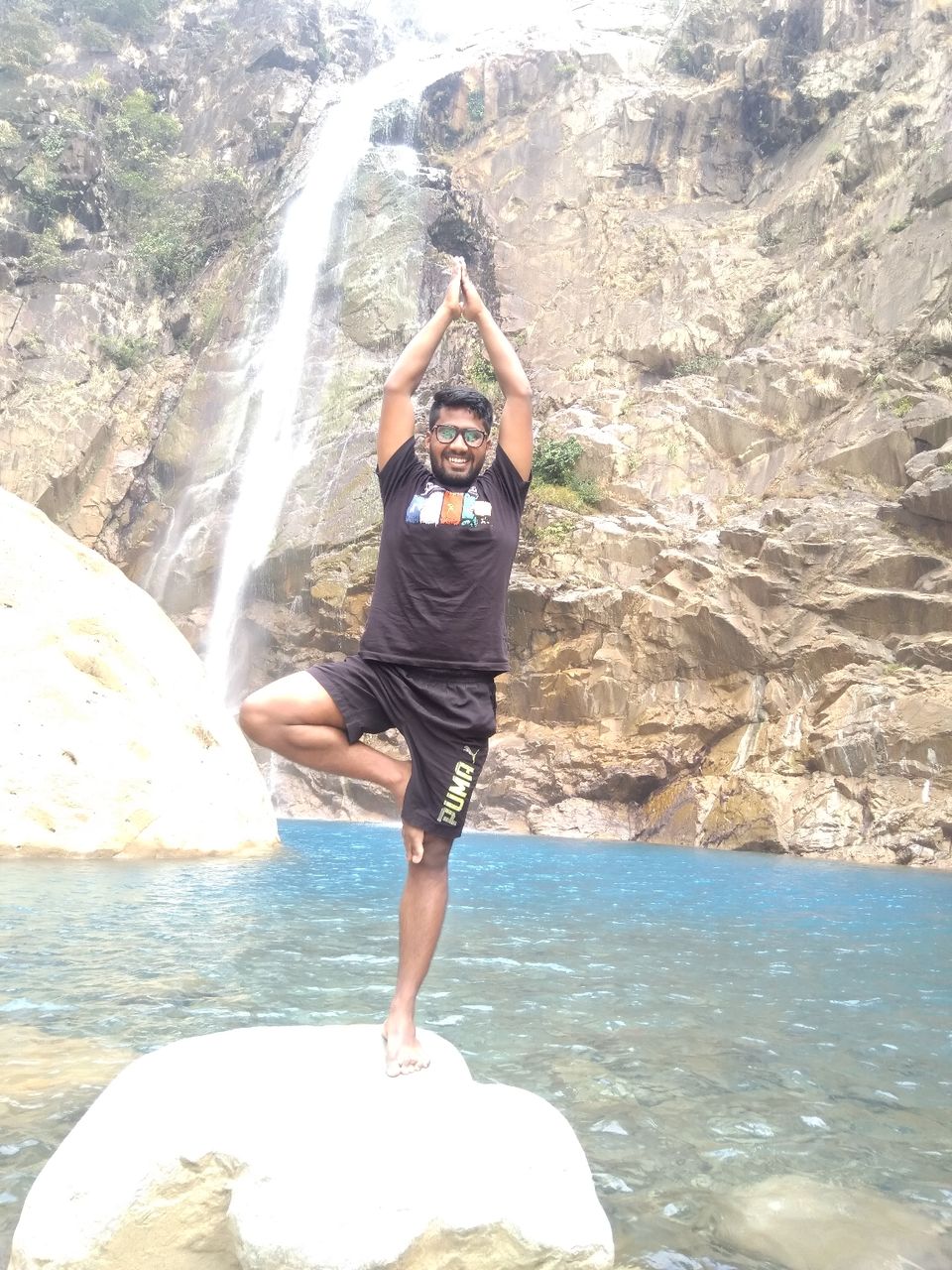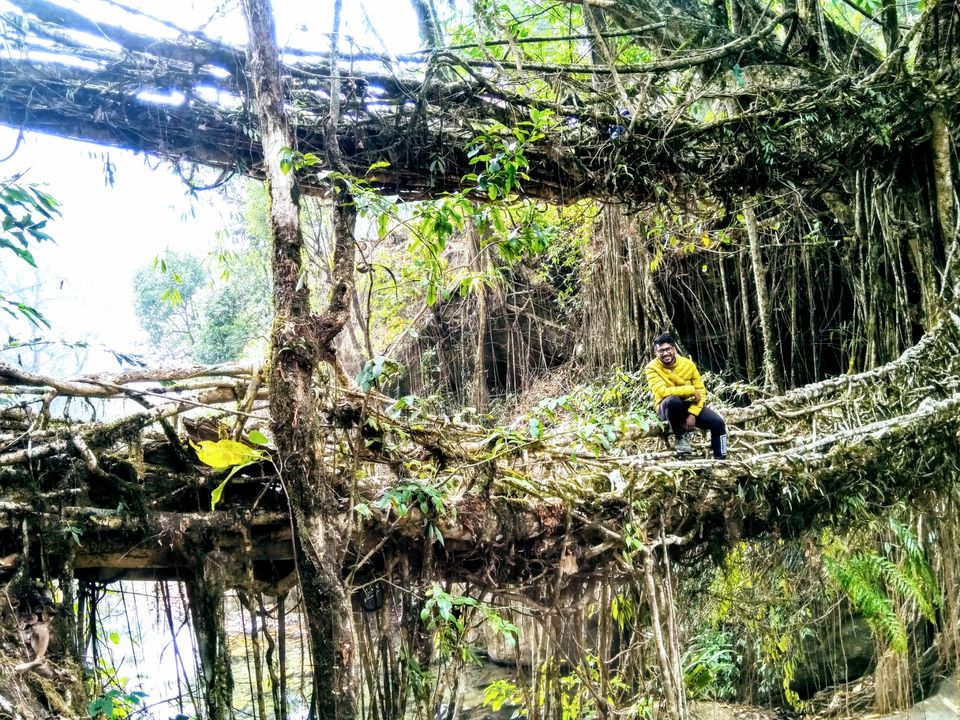 It's time to enjoy the beauty of the cleanest village of Asia i.e. Mawlynnong. I can't explain the beauty of this village in words. The people are down to earth and very helpful. This small village is very scenic. After completing the course of village we booked a guest house and had dinner with the owner's family. It was delicious. Though it was around 4°c in night we rushed inside our blanket. On the next day we returned back to Guwahati.