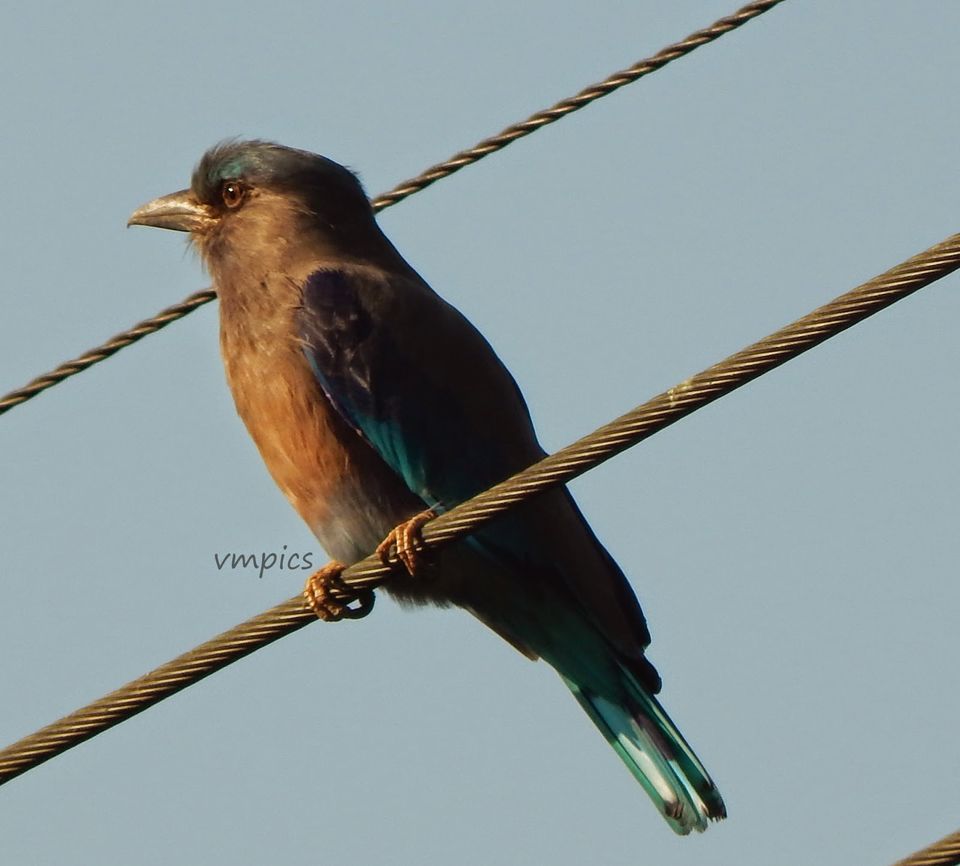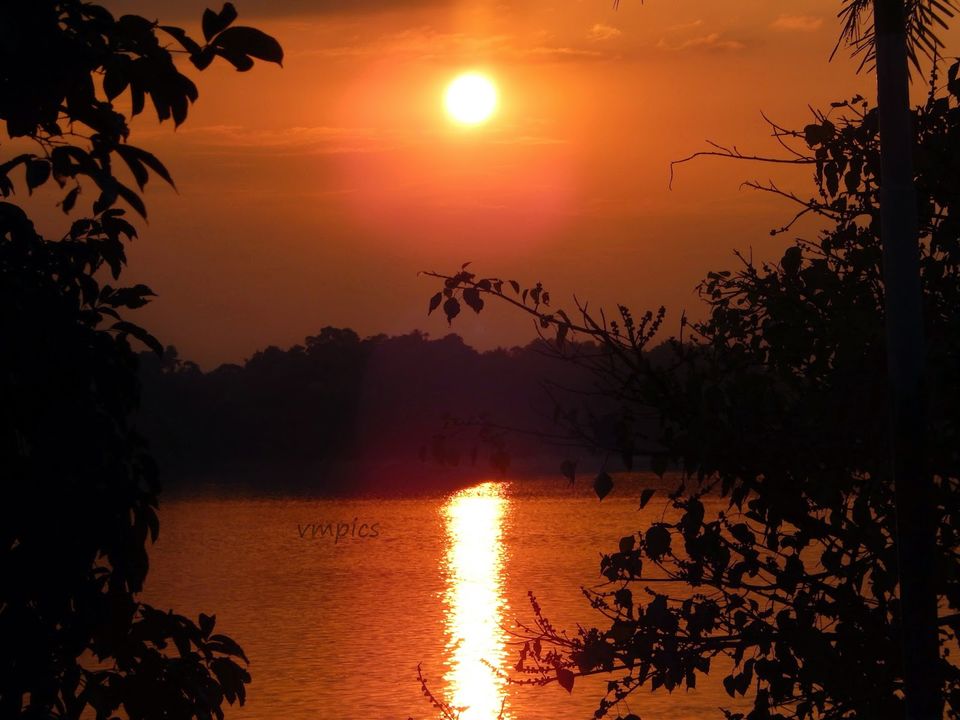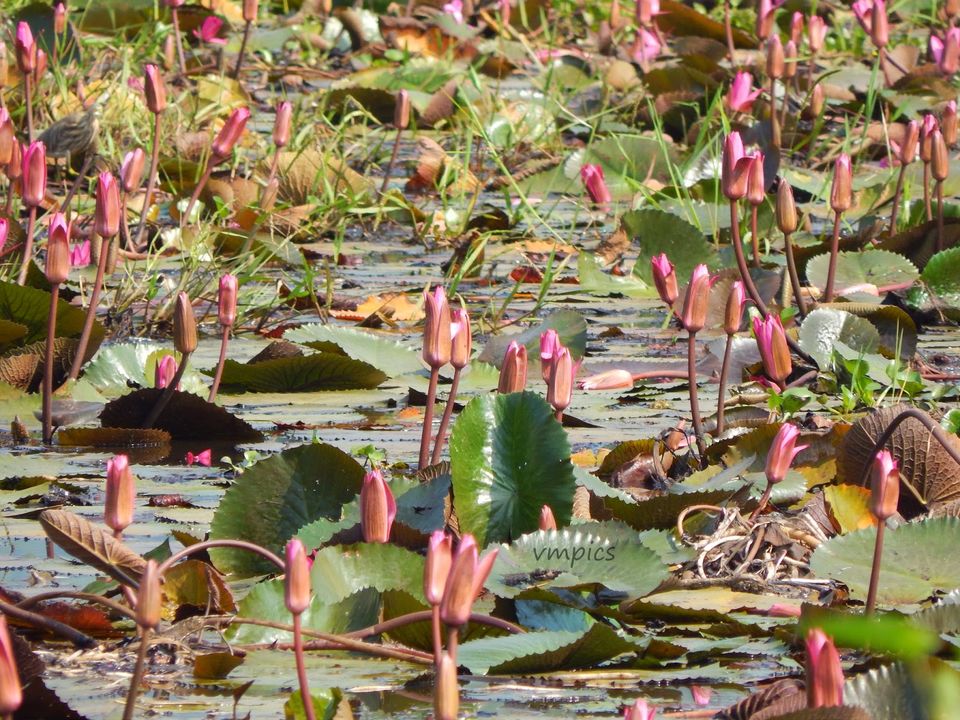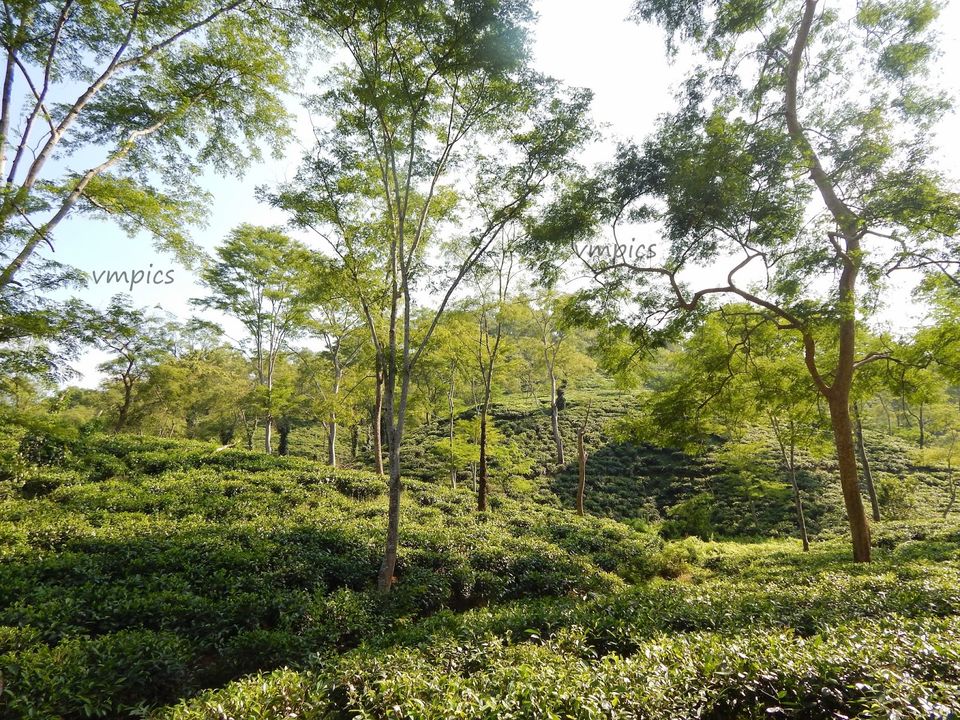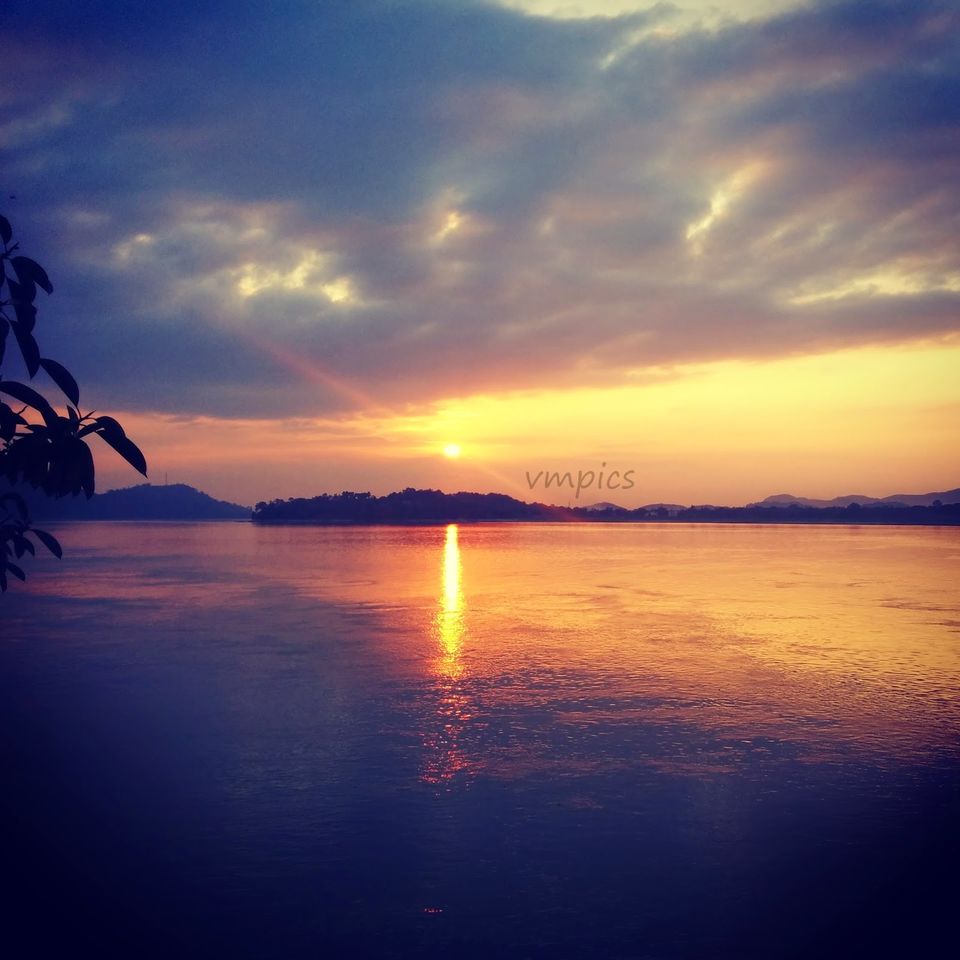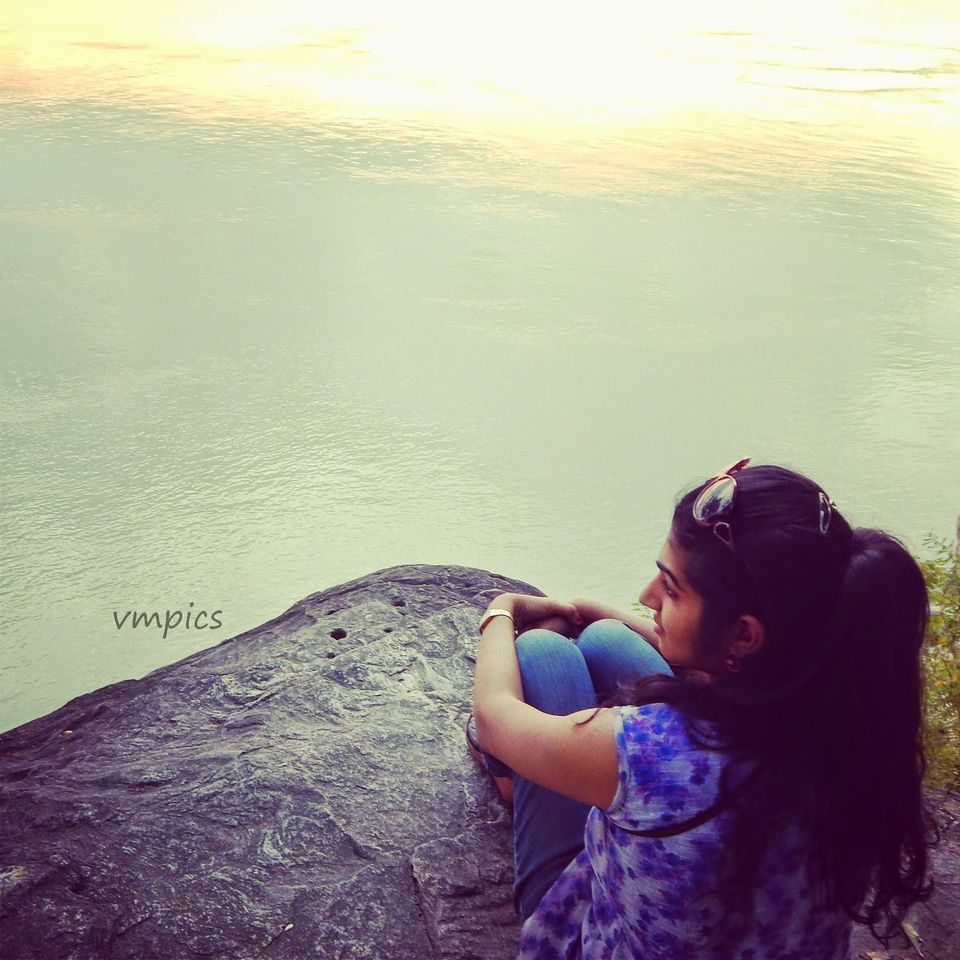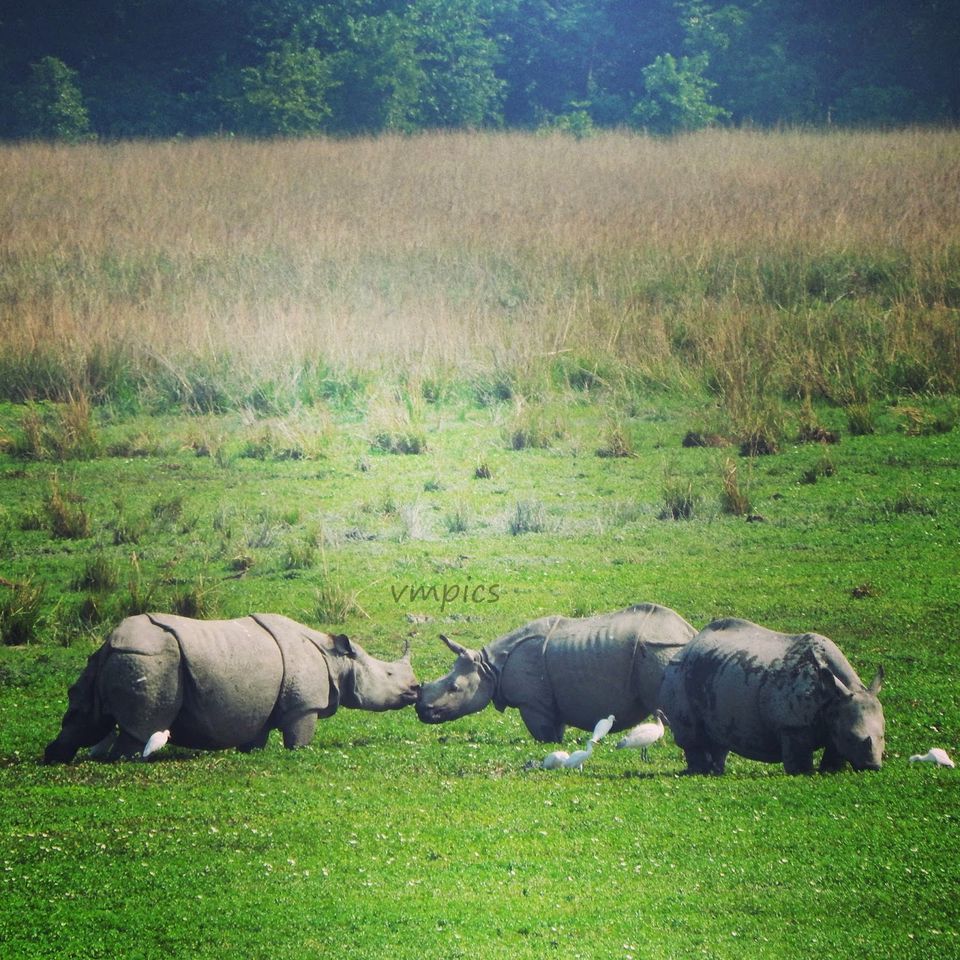 Often, we travel to a place with no expectations but that place seems to grow on us without us even realizing why. A couple of months back I spent a quiet peaceful week in the heart of the largest of seven sister states – Guwahati, Assam. The trip wasn't a very planned one. All I had were 3 places in my mind – Kamakhya, Shillong and Mawlynnong. Surprised to not see Kaziranga in this list? Wait for more surprises cause this post is about the offbeat places around Guwahati that one should definitely visit when in Guwahati.
At first glance. Guwahati seems like any other 'town' of India, huge, laid back, sleepy most of the time and simple but the city's charm is in its connection with nature. Flanked by the expansive Brahmaputra and lush green hills, Guwahati gives one the total essence of Assam. Tea gardens, rhinos, temples, river islands, unplanned yet traffic free roads, houses with hibiscus fences, rolling paddy fields with meandering dirt tracks, village huts with bright white art work all over Guwahati can show it all to you and much more. Here is my list of must visit not so famous places in and very close to Guwahati.
Pabitora Rhino Sanctuary – If you thought Rhinos love the sprawling wild fields of Kaziranga alone, think again. Forty minutes from Kharghuli, Guwahati is a comparatively small forested land called Pabitora Rhino Sanctuary in Mayong. It may be very small compared to Kaziranga but has a higher density of the one horned Rhino as compared to Kaziranga. The way to Pabitora is nothing less than a treat to nature lovers. Wide country roads, large lotus ponds, and verdant fields lead you to this peaceful adobe of the rhinos. You can easily spot herds of Rhinos even before entering the sanctuary land. The place is also a paradise for bird watchers. Unfortunately is this inaccessible during monsoons as it lies in the flood-plain of Brahmaputra. The best time to visit is from October to March and preferably early mornings. This place definitely tops my list.
A Seventy Year old Tea Estate – Around half an hour from Guwahati is Sadgaon - a huge army base. Right behind the army base is a huge, unexplored tea estate about seventy years old. The tea estate is a visual treat, and as it is secluded it is a perfect get away for a peaceful evening or early morning. After a certain point all you can see in that area are small hillocks of sized and equally spaced tea trees everywhere and hear the murmur of an unseen stream. It is not listed in any map, nor does it have a name but if you ask for directions at the army base gate you should be able to find it easily.
Peacock Island/
Umananda
Island – We often here about Majuli Island – the largest river island of the world, which is in Brahmaputra, in Assam. But Majuli isn't the only island that Brahmaputra hides in its vast expanse. Peacock Island is the smallest river island in Brahmaputra and one of the smallest in the world too. Accessible via Sukleshwar Ghat by boats, Peacock Island is known for a 17
th
century temple – Umananda Temple, which is dedicated to Lord Bhairav aka Shiva. But the Charm of the island is the ride to the temple and sunset! This island is one of the 3 places to be at sunset.
Sairaighat – Saraighat is the 2nd place to be at during sunsets. Saraighat is considered to be the longest ghat in Guwahati and the 55 year old Saraighat Bridge is one of the longest water bridges in India. The bridge was the first bridge built over Brahmaputra and it is the longest rail-cum-road bridge in India. It is said the best spot to get the view and realize the magnificence of this structure and Bramhaputra is Kamakhya Hill top, but nothing beats the sunset and the sight of the lit bridge at dusk.
Deepor Beel Bird Sanctuary – Considering the size and might of Brahmaputra, the number of wetlands in Assam should not come as a surprise. Deepor Beel is one such wetland, under the Ramsar Convention, that is situated in the Kamrup district, 13 km towards the southeast of Guwahati. This is a heaven for Bird watchers and photography fanatics. A beel is typically a freshwater lake that is rich in flora and fauna. Deepor Beel has been declared as an Important Bird Area (IBA) with high priority for conservation by Bird International but along with high avian population, one can also spot Asian Elephants and Deer. And before I forget, this is the third place to be at dusk!
Paved path is assuring, explored and more than anything – common, but exploring the unbeaten path makes a tourist a traveler. Like I said, Guwahati is just like any other city of India, but I am sure this list was enough to convince all of you, it has way more than what meets the eyes.
Frequent searches leading to this page:-
Offbeat North East Package, Amazing offbeat North East Package, Offbeat Guwahati Tour Packages, Offbeat Assam & Meghalaya