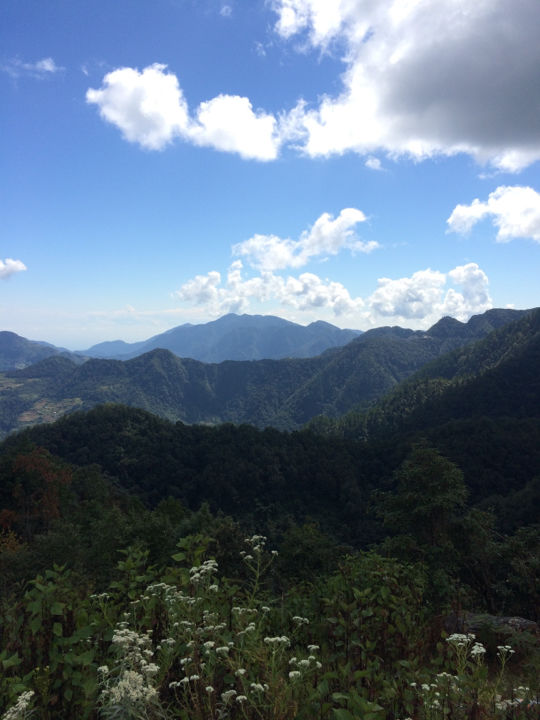 Samdrup Jonkhar and Guwahati
The trip was getting closer to the end with the arrival of the penultimate day. We started our day comfortably at 9 and headed to the border town on Assamese front, Samdrup Jonkhar. We were moving on smooth and beautiful roads on the way crossing Khaling , Wamrong and Dewathang.
Kanglung is a college education hub with so many students staying and studying there. The gradient of the slope was slowly decreasing as we were winding down the mountains.
The plains arrived soon and so did Samdrup Jonkhar. This was another small town with few roads and crossings and most of the residential area settled around the main market. It was hot in the afternoon and a popular pizza place opposite to our hotel was chosen for lunch. We enjoyed some Pizzas, Bathup (similar to Thukpa) and Momos while watching The Matrix on the television. It had been ages since I last enjoyed staring at the idiot box. In the evening we walked around the market grabbing some local handicrafts as this was the last stop in the country . We stuck to the traditional meal for dinner calling it a day by midnight going to bed half heartedly.
Next morning was exit day. The last immigration check point was hardly 5 mins away. We reached the Exit gate waiting for our final clearance to enter India. That moment suddenly brought a load of flashes in my head reminding me of the sequence of events which brought me to this place. We were on the way to Guwahati and everything around had suddenly Indianised. We stopped for chai enroute and pushed off for our hotel immediately. We crossed the grand Saraighat bridge over the Brahmaputra and reached the city in much traffic. Accommodation was booked in the Brahmaputra Ashoka with a serene view of the calm waters. We indulged in a lip smacking authentic Assamese Thali for lunch at Gam's Delicacy to our heart's content.
In the evening we had a closing ceremony at the hotel where riders shared their experiences and feelings during the tenure. We were handed out certificates acknowledging completion of the tour. Post the photo session we hung out at Underdoggs Sports bar celebrating the last night together. The epic journey had come to an end drowning me in a pool of memories. I had transformed as a person for good.
#TOB2016
#RoyalEnfield
#Himalayan
#REHimalayan