Travelling isn't always running away from things, sometimes its about running into what you truly want. Textiles have the richest colors, and this is your perfect getaway to an eclectic trip through this trail of golden silk found only in this part of the world. Seek the beaten path to explore the textiles, history and culture of Assam. Explore the contemporary embroidery art crafted on these handwoven and handspun cotton. Take this opportunity to meet your passion for design and materials in a complete bohemian surrounding.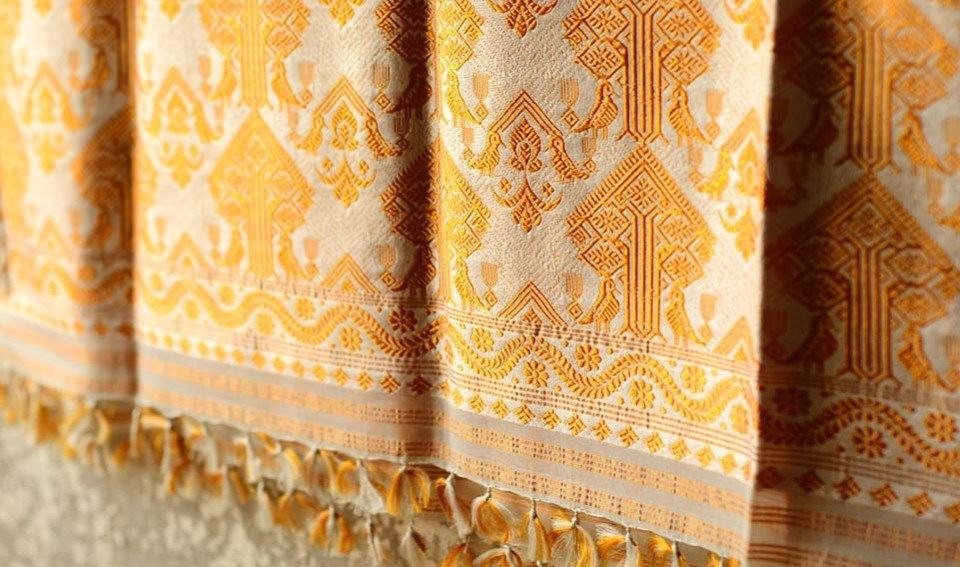 Indian fabrics are the story of India woven by the hands of traditions that stretch back centuries. Stories that are relayed through design and dye, stitched into cloth and woven on looms are told in the modern-day on this Textile Tour of Assam. This 7 day trip takes you through an experience in a rich, diverse cultural journey, complete with historical context, wrapped with local interactions and cuisine.
Duration : 6 Nights & 7 Days Travel Months : Nov - April
Destinations: Guwahati - Sualkuchi Silk Village - Kaziranga National Park - Majuli River Island - Jorhat
TRIP HIGHLIGHTS:
History of Textile in Assam - The indigenous handicrafts in other parts of the country are confined to professional castes whereas it is practiced as household industries in the valley of Brahmaputra. In Assam, there is no dearth of raw materials. Indigenous products consisted of thread and fabrics, cotton textiles, brass utensils, oil extracted from mustard or sesame seeds molasses, jewelleries, articles of ivory and agricultural implements. Every family in Assam had proper looms to meet the requirement of the households. The looms were in fact the center of domestic economy, the only hope of salvation in an hour of distress or despair. Cotton manufactures- churias, chaddars, barkapors, khania kapor and gamochas- were entirely in the hands of women of all classes, although women of respectability and position usually prepared only the finest fabrics- asu or asuli poreah, gunnah, kotah, gai bonkara- resembling the muslins of Dacca.
Assamese Vaishnavite Silks -Although Assam is well known as a major area of silk production, complex weaving techniques and dense figural decoration are not features usually associated with the region. Tribal groups incorporate some simple extra weft geometric designs into silk cloths, but most of the silk textiles produced there have traditionally been plain, non-dyed length. A complicated Lampa technique is carried out in Assam with the range of cloth discussed here. The textiles of this group vary considerably in quality, but are all characterized by designs depicting scenes from the life of Krishna. Most of these relate to his exploits as a killer of demons in various animal forms (crane, the snake and others) or as a lover of the cowherds (gopi) with whom he passed his youth in the forests of Vrindavan.
Visit to world famous tantric temple of Kamakhya in Guwahati Visit to one of the world's ,largest weaving villages - Sualkuchi Visit to Hajo village near Guwahati , a place renowned for its brass metal work Wildlife Safaris at Kaziranga National Park Visit to Majuli River Island to experience the local textile culture there.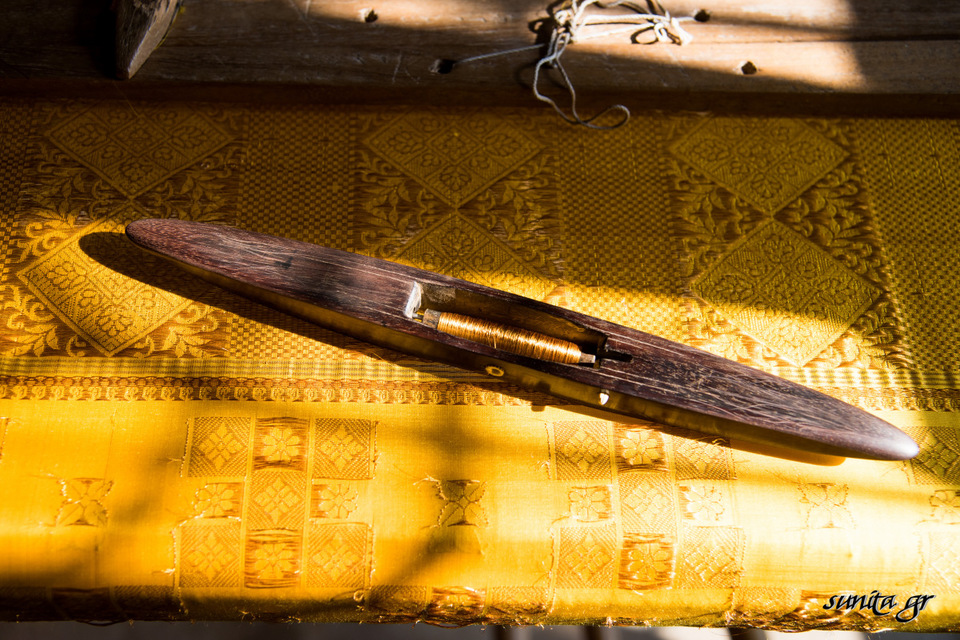 Hotels , Accommodation , Transportation & other details
The suggested arrival airport at Lokapriya Gopinath Bordoloi International Airport,Guwahati and departure from Rowriah Airport,Jorhat in Assam. While we go ahead and use the best possible accommodation in all these locations, but some of these might be basic in nature but comfortable & clean. At the end of the , its the experience of remoteness that we indulge in !
Guwahati - Hotel Radisson Blu or Hotel Vivanta by Taj Kaziranga National Park - Wildgrass Resort or Borgoss Resort or IORA Retreat. Majuli -Dekasang Cottages or Mepo Okum Cottage
Vehicles, Guides etc: This is a fully escorted tour , wherein you will be accompanied by a knowledgeable , experienced English speaking escort. To provide better insight into the tribal culture we take local guides , from the same communities we are visiting , in our day trips & excursions. The vehicles that we use are Mahindra Scoropios, Toyota Innovas or Tempo Travellers - manned by well behaved drivers who adhere to all norms of safety & other necessary on-road compliance. These vehicles are fully air-conditioned with all requisite safety accessories( Seat Belts, Fire Extinguishers, First Aid Box etc) in them.
For Details on this trip please do mail us at info@eventours.in
You can have a look at our website at http://www.eventours.in