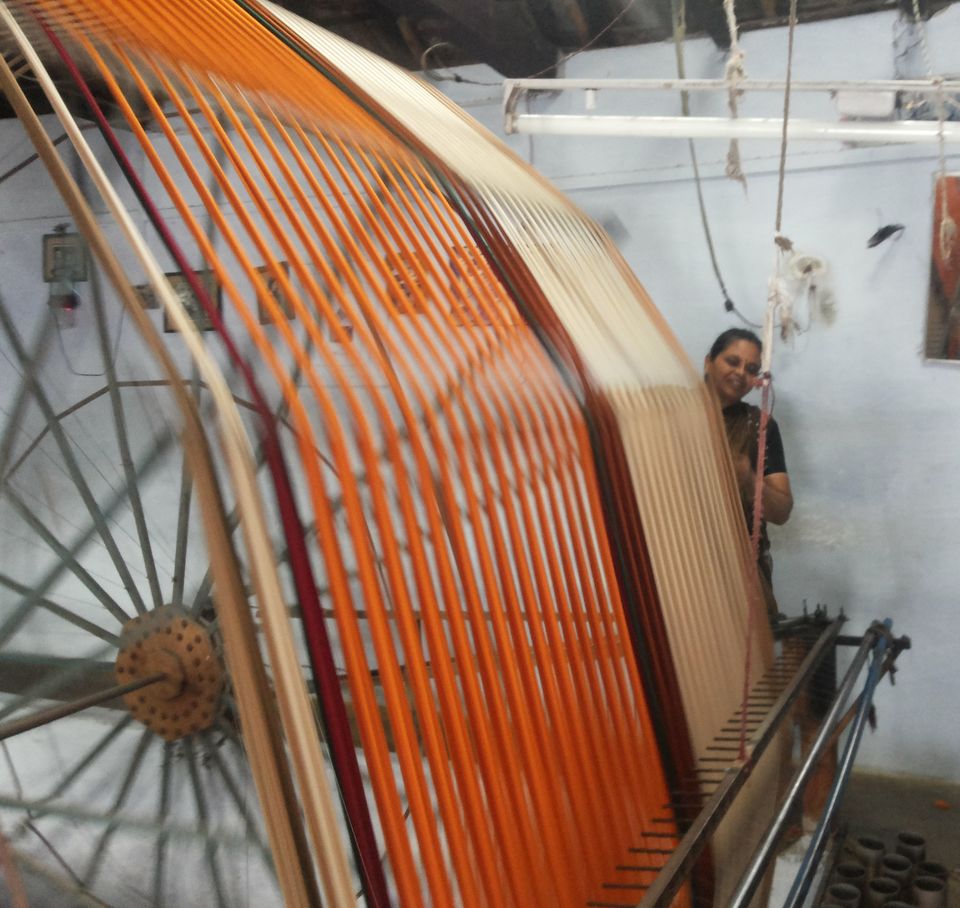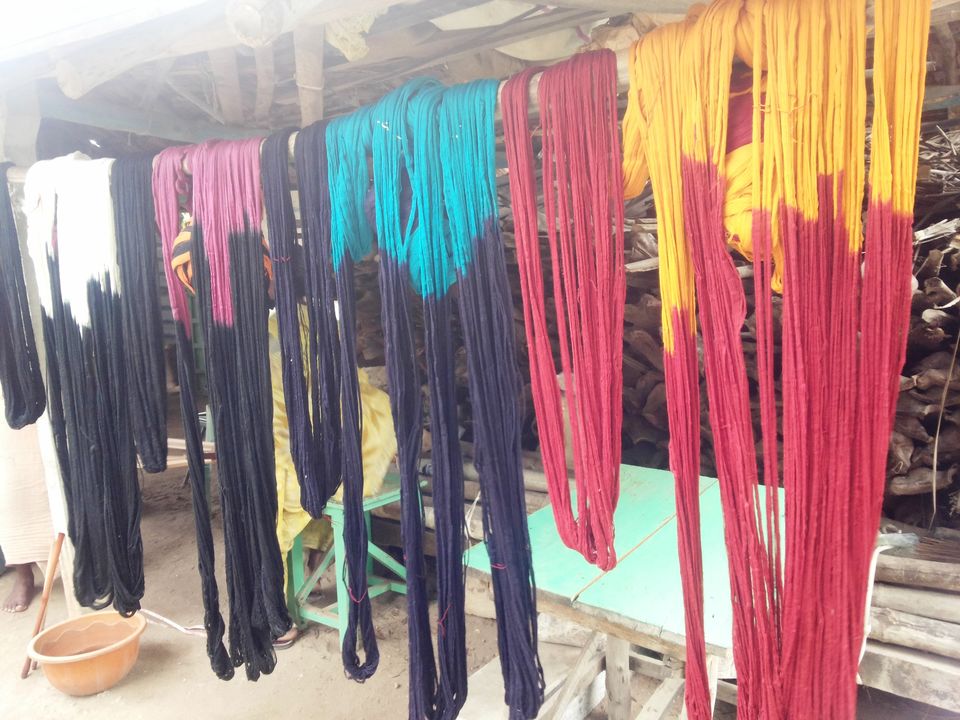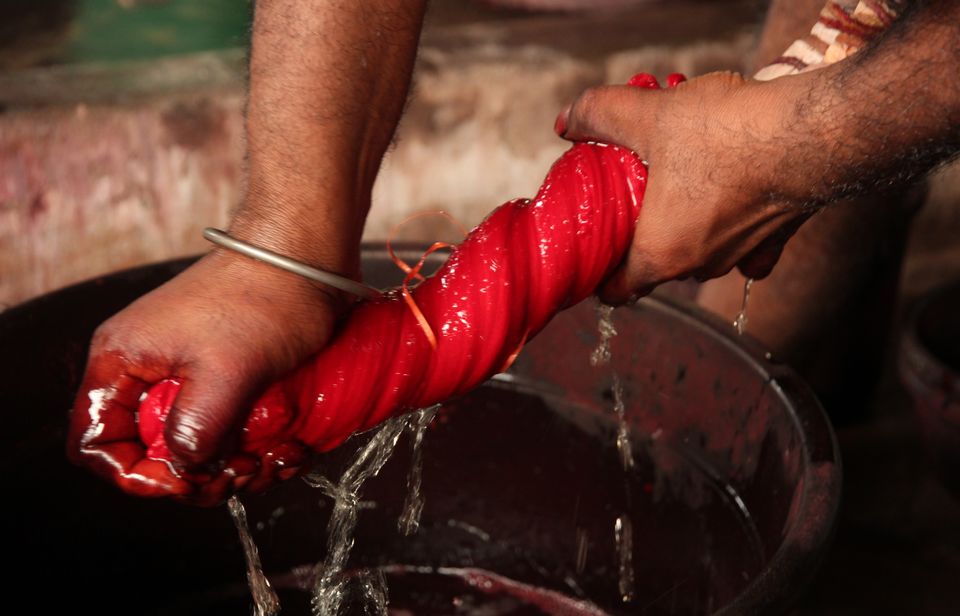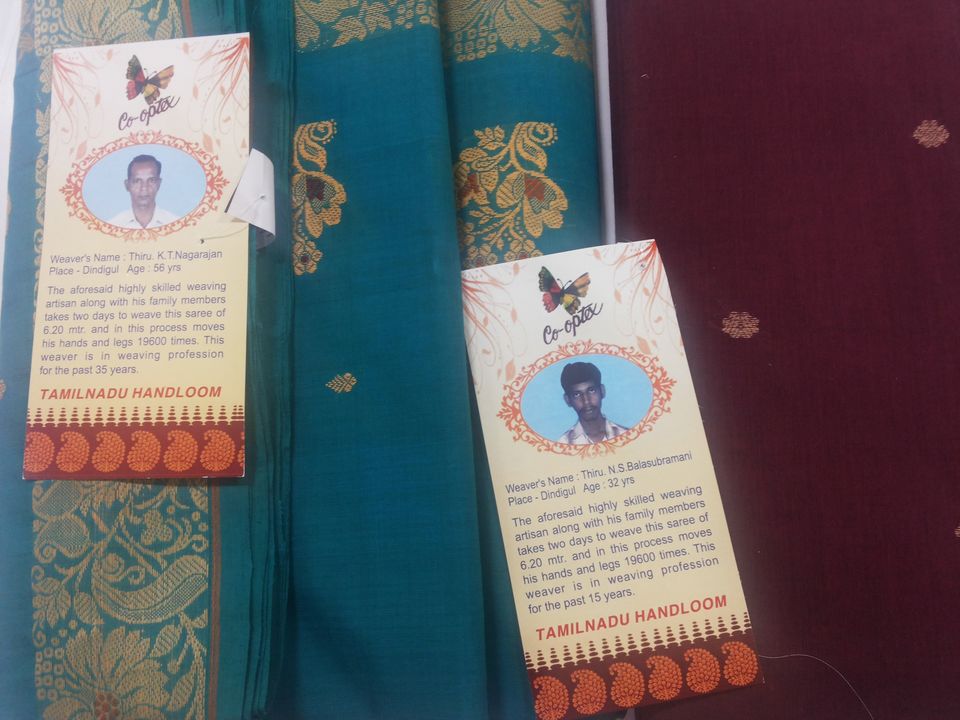 "You sure must have heard of Negamam sarees?!" asked Pravin, Founder of a tourism initiative in Pollachi called Thadam experiences.
I look forward to wearing sarees during family occasions, but selecting a saree has always been my mother's forte. So, I replied, "No" as a matter of fact.
"Periya Negamam is a town panchayat, 15km from Pollachi in Coimbatore district. Here is the origin of Negamam sarees, a premium product among cotton sarees in India," he explained—as we were walking in one of the narrow streets of Negamam. A simple google-search was enough to tell me that the network of suppliers and consumers for these premium sarees ran global. In the next two hours, I learnt more about Indian handloom textiles than I ever did in the past.
At Mohana Sundaram's house—the first one we visited, he briefed the nuances behind handloom sarees. His explanation and my basic research indicated that it is a complex, back breaking, and time consuming process:
Cotton fibers are drawn out and twisted (spinning) to produce yarn (cotton threads); then hank yarns (yarns that are of a specific length in a coiled form) are dyed using chemicals or natural dyes; the dyed yarn is then converted into a linear form to give length on the loom—this happens with the help of a huge drum (warping); then the yarn is starched using natural adhesives like rice, maize, potato starch (sizing); and what follows is the weaving process using looms.
I had the chance to watch one of the above steps in detail at Sundaram's home: His task was to dye thepallu in bright pink color­—match it to the color as the rest of the saree. Like a seasoned artist confident of his moves, he strode to a corner of his front yard; sat on the floor with legs folded in front of the balance scales; weighed different color powders using wafer-thin iron pieces and brought them back in small folded papers. My question of what constituted the powders got me a single word reply, "chemicals," with an apologetic smile.
Baffling was the fact that he had no reference against which the compositions can be cross-checked. He mixed colors by what he felt was right—just like how the hand of a chef knows how much of the ingredients need go into a dish, I imagined. He mixed the chemicals in different buckets of hot water, dipped the hank yarn into it, wrung it out and placed it aside to dry.
I was fortunate enough to get a glimpse of a few more steps, partly completed, at different houses before finally wrapping it up with a visit to Lakshmi Textiles showroom. In a way, they have taken responsibility to keep the tradition of handloom sarees in Negamam alive. Being wholesalers, Lakshmi textiles supply Negamam sarees to many of the big brands in India.
After I got home, while I was browsing for more information on Indian hand-woven sarees, this came up:The Fabric of India is to be held from 3 Oct, 2015 to 10 Jan, 2016 at Victoria and Albert Museum in London, United Kingdom. This will be to fully explore the incomparably rich world of handmade textiles from India. Celebrating the variety, virtuosity and continuous innovation of India's textile traditions, The Fabric of India will present approximately 200 objects made by hand—an upcoming exhibition posted by Wall Street International magazine. This is a remarkable example indicating the extent to which Indian handcrafted textiles are appreciated all over the world.
Having said that, like any cottage industry standing up against Industrialization, the future of handloom units of Negamam too holds serious concerns—Main threat being power looms—where the looms are electrically powered. They do have an upper hand in terms of high productivity and high running speed but the exceptional hand-weaving skills of artisans cannot be debated.
With the knowledge of what goes on behind the scenes, I felt ready to witness the final product. My father drove me to the Co-optex showroom next to VOC Park in Coimbatore. On entering the showroom, I said, "Cotton saree"—ambiguous words—I later realized. We stood in front of a rack full of sarees arranged in many sections under neat labels—Sirumugai cotton saree, Kora cotton saree, Woriyur cotton saree, Paramkudi cotton saree, Negamam cotton saree and more…! It was a moment of stark realization that there are thousands of 'Negamams' within Tamil Nadu itself, let alone the rest of the country!
I picked up a bright red Negamam cotton saree—a beautiful piece of cloth with lovely patterns—and remembered the humungous effort and time that went into making it. Apparently, so did someone else. I saw a palm-size tag attached to the saree. Photo above.
On probing, I was told that Co-optex in a move to honor artisans, introduced these tags in 2014 under the theme 'respecting the dignity of labor.' If their intention was to make the buyer realize the relentless working hours behind the making of every saree…well, I should say, they succeeded.
I came to understand that in the world of textiles, Indian handloom sarees have a special place. Seeing artisans embrace these cotton threads so passionately—I truly feel that the rhythms of Negamam deserve to be heard all over the world.