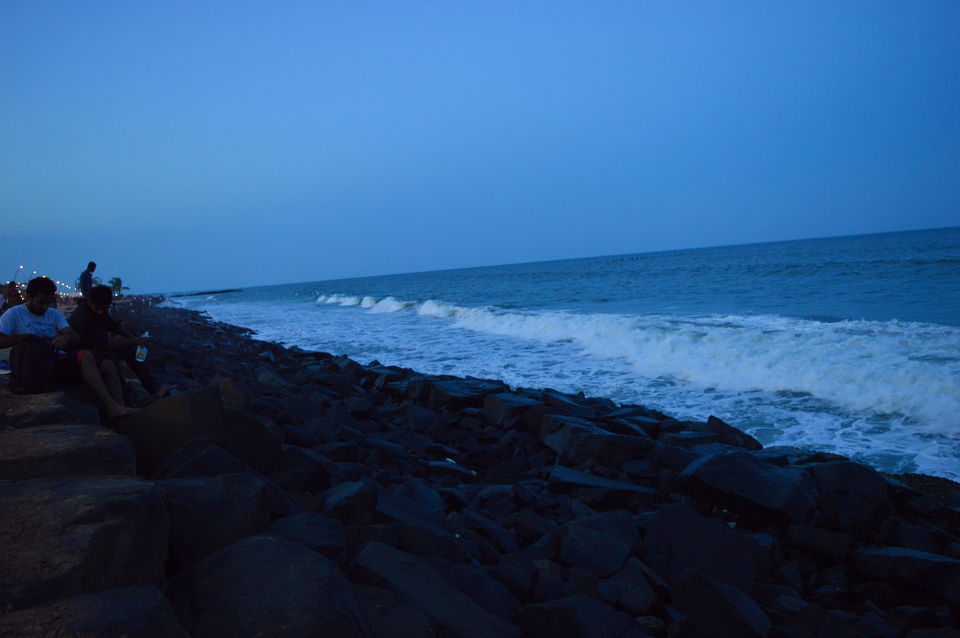 My dreams of a solo trip finally came to fruition in July when I finalized my sort of overdue plans to go to Pondicherry. When I had shared my solo plans with various people the reactions were a mixture of derision and total envy. To be honest I was also a little apprehensive as this vacation would be drastically different from any previous trips. I am glad those doubts were erased as soon as I reached Pondicherry.
Day 1:
I decided to book an early morning flight from Delhi to Chennai primarily because of the cost as well as making the most of the first day. Reaching Chennai at 9:30 AM meant that I took my pre-booked cab from there and reached Pondicherry by 1:30 PM and I would have the entire evening to explore the French town. I checked in at Aadhaar Guest House which is a lovely little place run by a French lady. The guest house boasts of an excellent rooftop seating area and provides bicycles free of cost. The place is perfect for solo travelers and young couples.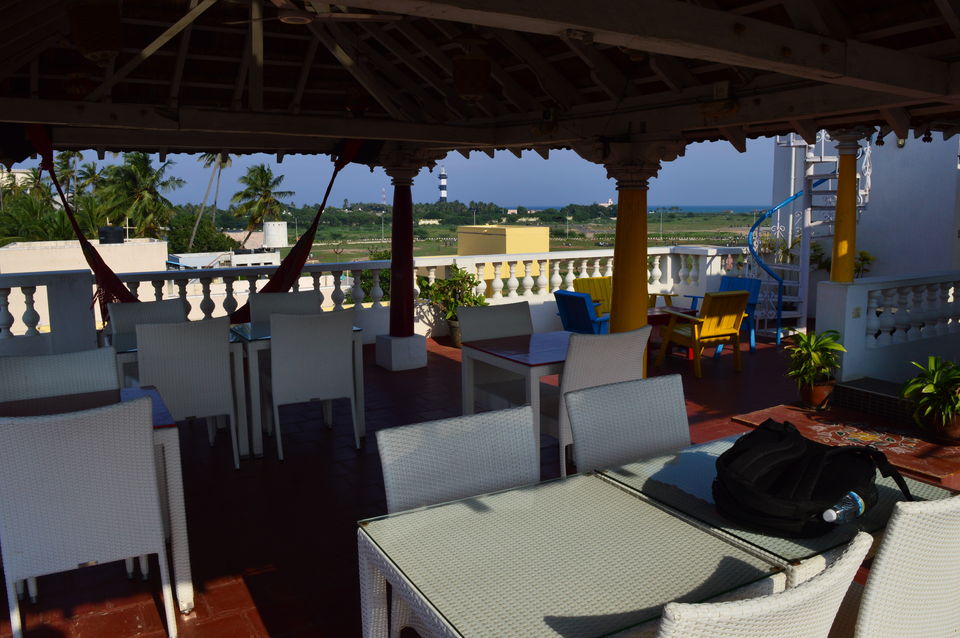 I was sleep deprived and tired by the time I had reached Pondicherry. I dozed off immediately after entering my room and woke up around 4 PM to properly start exploring the town. I packed my camera and water bottle in my bag and walked till Rock Beach which was approximately 1.5 kms away from the guest house. No cars are allowed in the area after 6PM so it is ideal for an evening stroll and enjoying the sea. Sitting on one of the numerous large black rocks and observing the waves became a ritual for me for the three evenings that I spent in Pondicherry.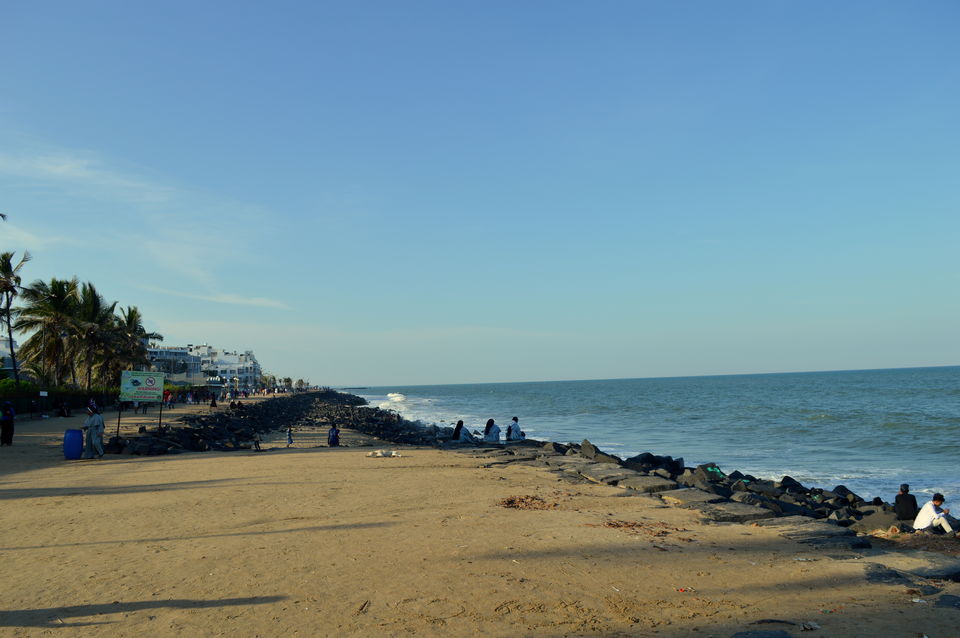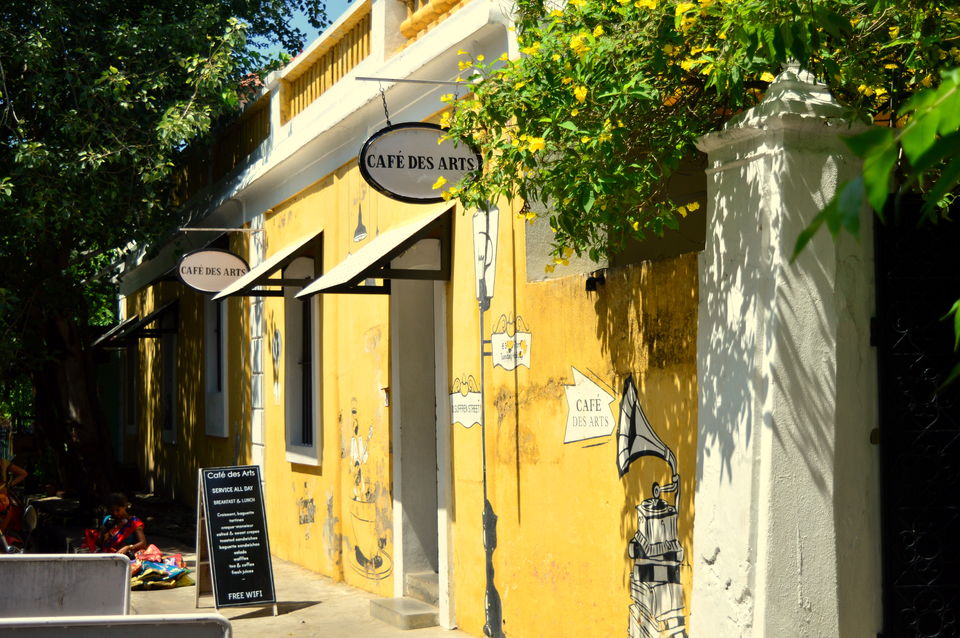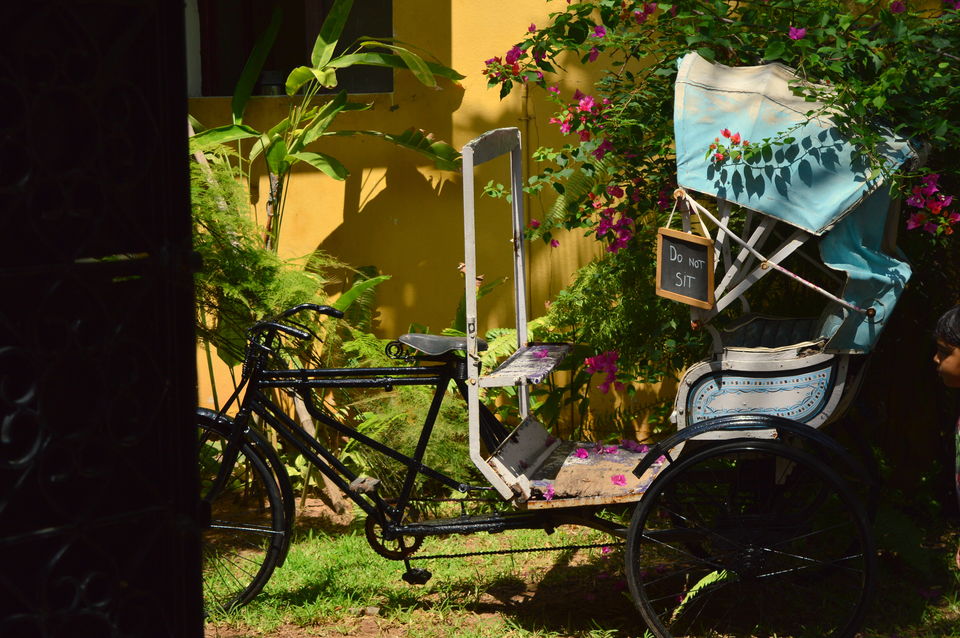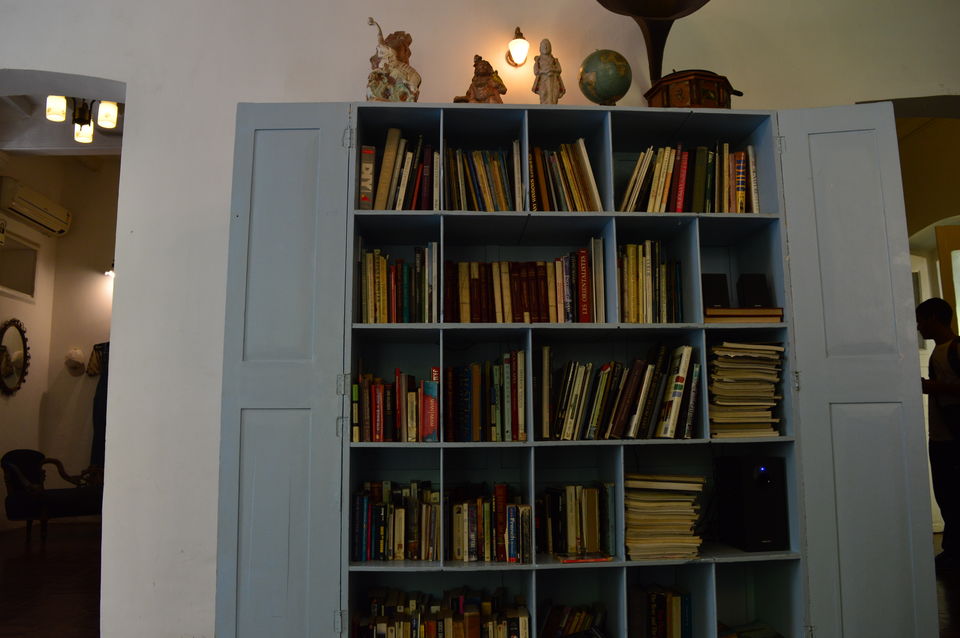 After spending some time at Rock Beach it was time to embark on my Pondy food trail. First I went to Artika Cafe Gallery which is a beautiful and peaceful cafe in White Town. It is a great place to read a book in peace while having breakfast/supper. The Chicken Pasta was impressive and the ice tea was average but what caught my eye was the quirky wall art in the courtyard area.
Day 2:
The second day turned out to be the busiest as I had anticipated before my trip. For breakfast I went to Cafe Des Arts, a bohemian cafe in Suffren Street. Just like Artika I loved the interiors of the cafe and it was the perfect place for a quiet French breakfast. The ratatouille & cheese baguette was one of the best that I had in a long time and their special Thai cold coffee was also very refreshing.
The breakfast was followed by visiting two places of worship nearby. One was Arulmigu Manakula Vinayagar temple famous for its elephant blessings and the other was Eglise de Notre Dame des Anges, a beautiful pink church near Bharati Park.
After this I went to the gorgeous Paradise Beach. The beach water is much cleaner than the rest of the beaches in Pondicherry. The beach is open from 9AM to 6PM and the most popular way to reach there is by taking a ferry (takes about 20 minutes) from Chunnambur Boat House.
Another highlight of the day was the supper at New Farm Fresh. This relatively new eatery at St Therese Street serves amazing thin crust wood fire pizzas. I had their Farm Fresh Special pizza and it was without a doubt one of the best pizzas that I have had in recent times. It is a must visit in Pondicherry if you have pizza cravings.
Day 3:
Thanks to Zomato I landed at Cafe Ole for breakfast on Day 3. There were overwhelmingly positive reviews of their cold coffee and how it was the best in town. As it turned out the reviewers were not lying. The cold coffee was mind blowing and the Mediterranean tuna fish sandwich was also excellent.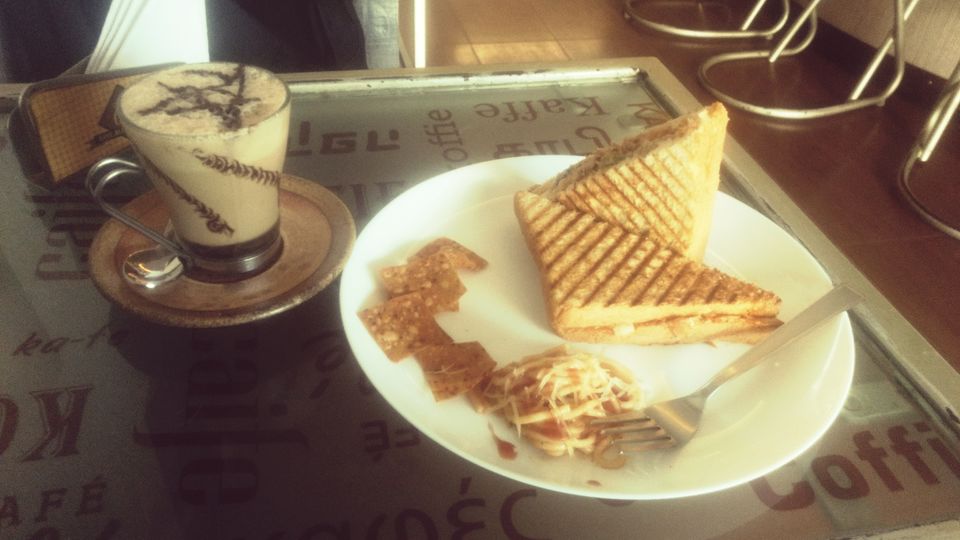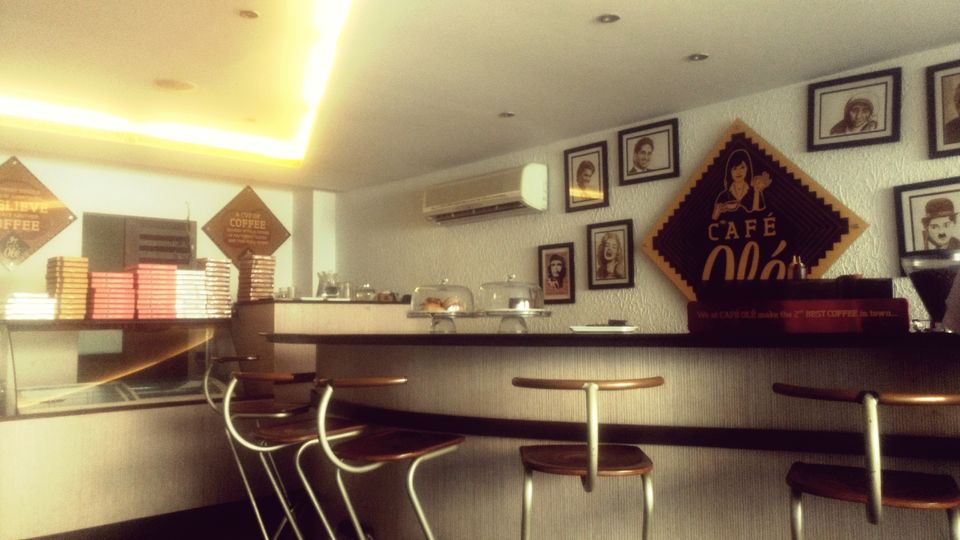 Post breakfast I had an option to either visit Auroville or head off to yet another beach. I opted for some more beach wandering so I went to Serenity beach. It is a peaceful and calm beach and it was not crowded at all when I visited the place. The water is shallow so you can go further into the water to enjoy the waves. Serenity beach is also a great place for those fond of collecting sea shells. I also managed to get hold of some interesting variants during my swimming sessions.
In the evening I went on a final food trail in White Town followed by souvenir shopping at Ma Pondy Cherie. This beautiful shop owned by a really friendly French guy has a great collection of clothes, souvenirs, organic food and books. The prices are slightly on a higher side but all the products are undoubtedly of high quality.
Lessons from my first solo trip:
1. GPS is your best friend
2. If you are a foodie then Zomato is your second best friend
3. You can explore places at your leisurely pace
4. You can meet the locals at a more personal level
5. You start trusting your intuitions more
6. You get better at managing your money
7. Make the most of your alone time and re-energize yourself