Think about Australia and all you can imagine is a Kangaroo? Well the feeling was mutual too. But when I visited the country, I realized it has so much more to offer.
With budget constraint, we decided to binge on just Sydney and Melbourne on our Travel agenda. 2 cities so close but so different from one another. My partner in this "Travel crime" is my husband who thank-fully is up to all my crazy ideas. Thanks buddy!
The 18 hr flight from Dubai to Sydney put us in complete jet lag. The 2 time zones actually zoned us out. But just the thought of exploring a completely new country (a continent, rather) actually put all our enervations behind. Thankfully we arrived late night in Sydney which actually helped us to just crash in our hotel and get some rest. Our budget friendly hotel was in potts-point area which is well connected by trains to reach the city conveniently.
The city being well connected by the public transport, an OPAL card and GPS will take you everywhere you want to go. Make sure you have good walking shoes and a bottle of water handy.
Day 1 we just ventured out to explore the vibrant bursting city of Sydney. With spring sinking in, the weather was pleasant with longer days. We decided to get a bird's eye view of the city by taking a long walk on the Harbor Bridge, one of a spectacular feat of engineering. Water either side makes your walk worth-while with the sight of Opera House and the beautiful cruises along the water.
When we reached the far end of the bridge it led to "The Rocks". Friday market was waiting for us with yummy food stalls and some musical entertainment for the people.
Sydney Opera House:
We headed towards the Iconic element of Sydney. "The Opera House", One of UNESCO world heritage sites, a Distinctive performing art center that is known for hosting numerable prestigious events in Sydney. Brilliant architecture left us gaze at it for hours.
A beautiful botanical garden next to the Opera House made us gravitate towards it. The garden home to innumerable trees, ponds, walking tracks, benches to relax, colorful blossomed flowers and the greenery made us lose track of time and our growling tummy had us get back on the move.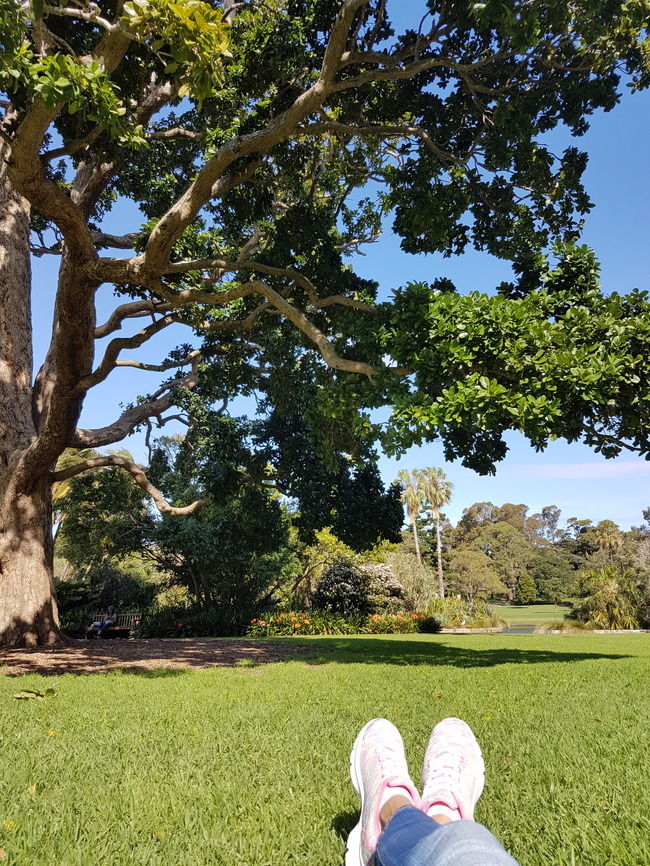 Sydney being home to multi-national people, finding an Indian restaurant was an easy sail. After a scrumptious meal we decided to take a relaxing ferry to Manly beach from darling harbor which is also another tourist attraction. The views were breath-taking. The evening cold breeze hitting us got our jackets out. A visual treat of Sydney by the bay is a must have experience.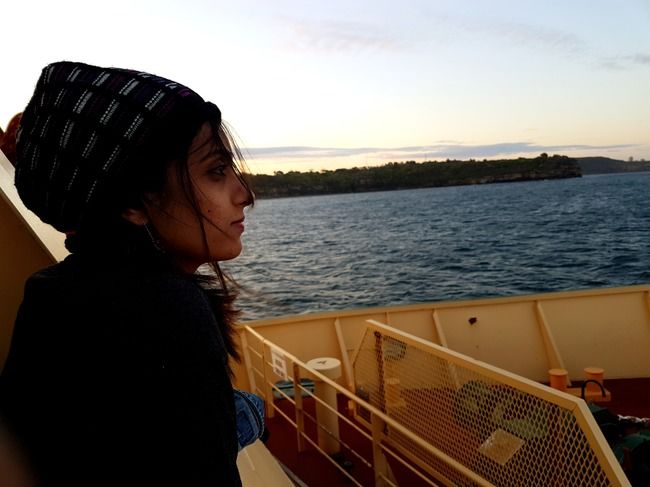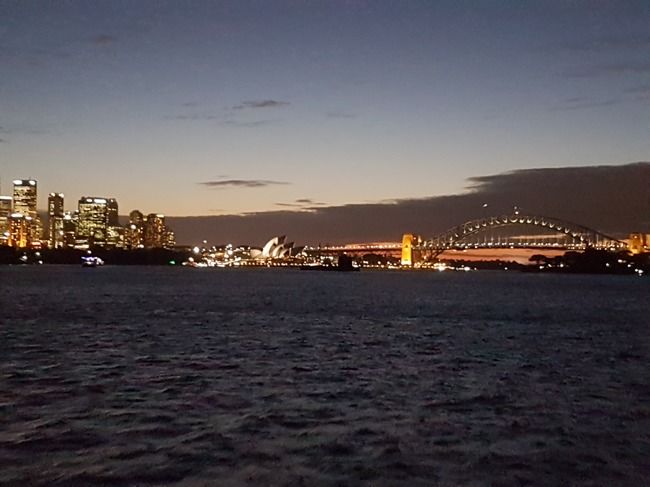 Bondi Beach:
Renowned for its beaches, Oz is known for some of the longest sand-covered coast lines in the world and Bondi beach, Sydney has to be on board. Day 2 we took the walkway from Bondi beach to Cogee beach. Combination of white and blue waves, clear sands, sun-bathing people and a view to die for will make you stop at every view-point. The nature made rocks made us sit there and gaze at the infinite ocean forever.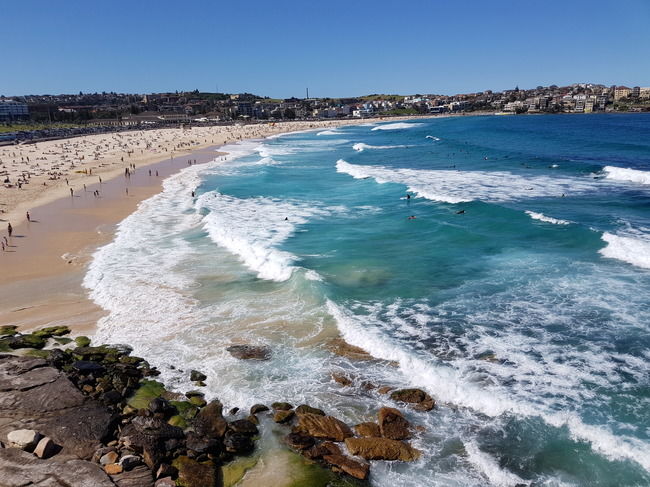 Whale watching:
With so many beaches in oz, Whale watching jus couldn't lose its way on my to-do-list. Day 3, we took a 2 hrs cruise into the midst of the sea to see the largest mammal alive. Just a glimpse of it gave us goose-bumps.
Fire-works at Opera every Saturday is not something you want to miss. Friends make life so much easier and fun. Thanks to our friends who made us feel like home in Sydney.
With just 3 days in hand we could only cover the above mentioned places, but trust there is so much more this beautiful city has to offer. So hoping we will definitely come back to explore more and more.
Few Facts:
1. Sydney's transport system is made up of trains, buses, and ferries and all can be accessed by the OPAL card which is available at every 7/11 stores or the the stations.
2. Lot of free walking tours available which actually helps cover lot of places.
3. Sydney has tons of markets to shop. paddington's market, China town, weekend markets that will be bursting with entertainment.
4. Australia has many museums to explore and some free museums are worth considering.
5. If you're looking to go out and do so on the cheap, then go to King's Cross. This is where the party happens with bars open to wee hours.
6. Hotels, hostels are bit expensive but if you can go few kms away from the city center you can get a good value.
7. For all the Indian food lovers, plenty of indian restaurants. Delhi by the way, One MB, Curry at the rocks to name a few. Variety of beers available across the counter.
8. Apart from the hotel, i spent around 500$ for 3 days.
9. If you have extra days, do plan a 1 day trip to the blue mountains and also a day trip to the hunter valley for Wine tasting.
10. Travel ! Travel ! Travel !