So my flight to
Denpasar
was diverted to
Jakarta
because of volcano activity. I was supposed to arrive in Denpasar at 2:30 pm but instead I touched down at 8pm.
I was overwhelmed with excitement when I saw Stephanie because she's already been away from home now for 2 months. Unfortunately, she did not get the message about the airport so she has been to the airport twice already today to meet me !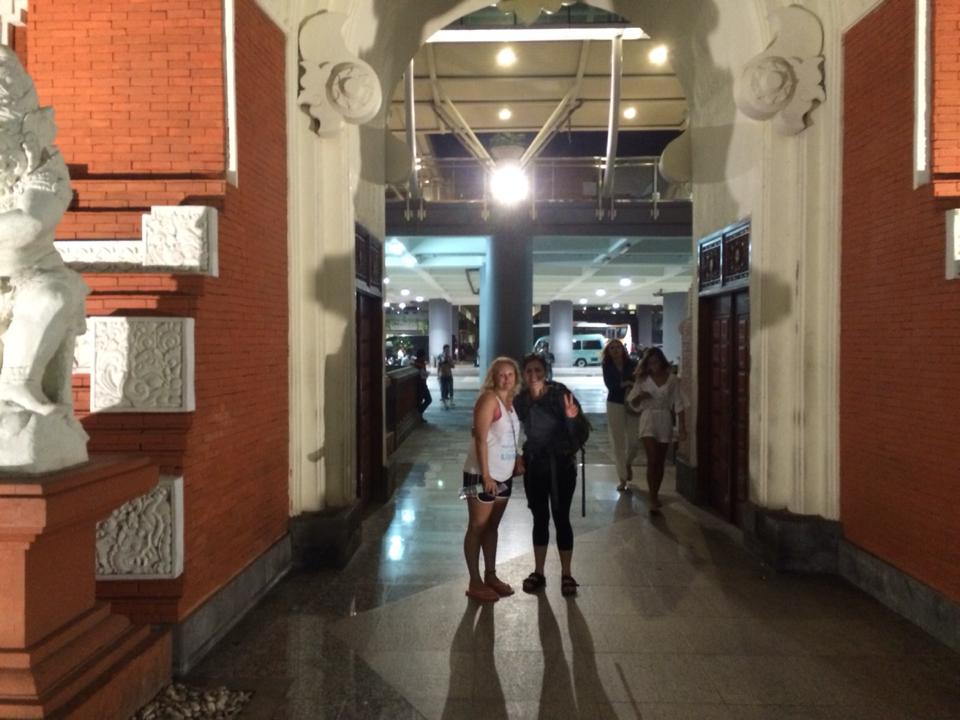 We stayed our first night in an all girls dorm hostel. It had about 8 others in it and terrible lighting for makeup lol. Not that I'm big on makeup but come on :) my very first hostel experience proved to be interesting indeed ! But I'm glad we did it. We met some Irish girls in our hostel. They are like 8 single girls travelling and they are all teachers back home. We went out with them that night to a nightclub called Eicon. It was alright, same old. Except the accents! Ohhhh the accents, I could so get used to this ! And also, edmonton does not have cats walking around in bars either lol. We didn't stay out too late. I was surprised I slept so well since I hear that jet lag can make it hard to sleep !
Here's some pictures of the dorm room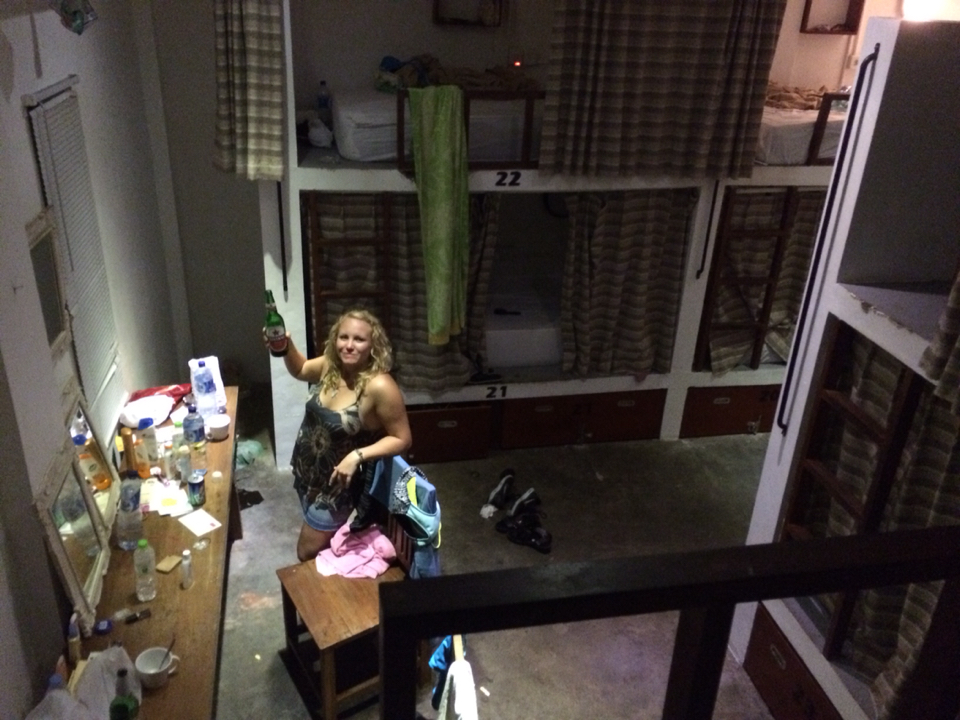 Day 2-
Extended our stay at kayun hostel but moved over to a room which actually cost us 50 cents less then the dorm once we split it and didn't have to pay for towel rental. We also now have a safe instead of a locker and (get this), and in room washroom !!! Room cost us $20CAD which isn't too bad because we are in a touristy area right now.
- We went for a massage for $7.50! How awesome is that ? The young men massaging us kept asking "is it strong enough ?" and in Canadian, that means "how is the pressure?" Lol
- We had lunch at a little cafe and saw a rat walking around on the shelf above someone else's table. Eeek!
After that we headed to the beach and we made our "Indo bucket list".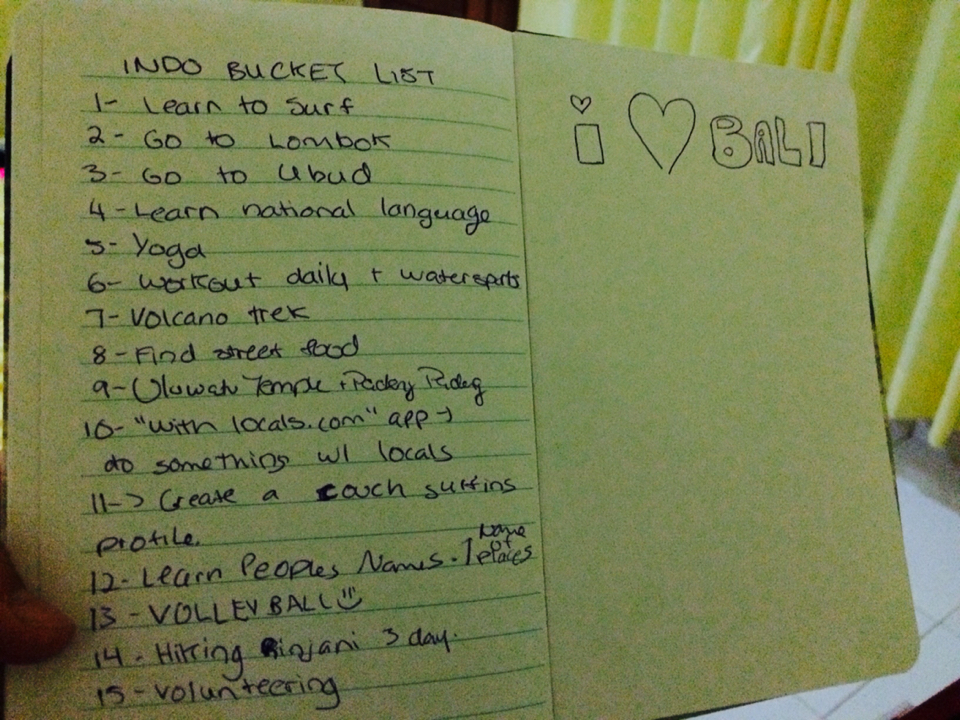 We were both very pleased to affirm our thoughts that we are very much on the same page about our travel goals ! I am so very pleased to be travelling with such an adventurous, courageous, and informed girl !
The beach in
Kuta
is very memorable, it is filled with beginner surfers and has lots of padded lawn chairs to rent. Or, if you are on a budget like us, you can lay on your sarong:)
- We did our first beach workout ! It was quite fun and we were totally covered in sand from sweat. We had an audience unfortunately but they seemed quite entertained. The workout program that we are doing includes hip thrusts so that was a little awkward to do on the beach lol Gotta do what you gotta do, need to stay fit :) Soon we will be surfing so we won't need to worry about workouts as much.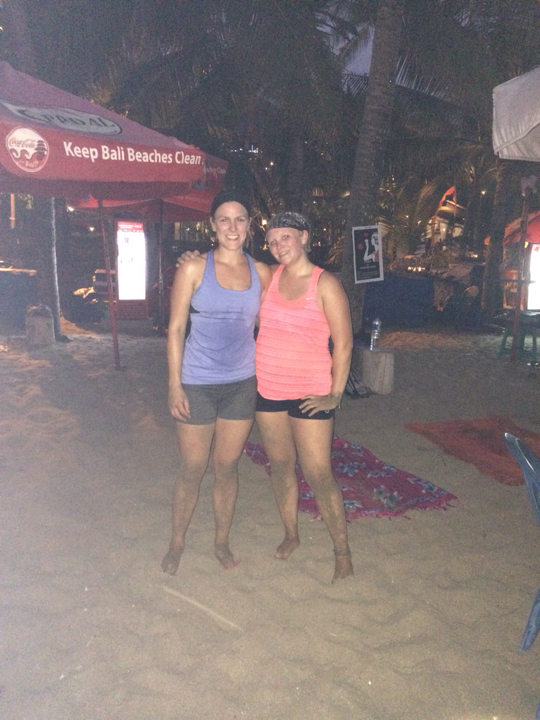 -We finished the night with some researching for our next trip plans and went to bed early. I was exhausted !!!