I have put together a few things that you could expect to experience on a trip to this mystical island. Be prepared or not, this place will surely knock you out! So, here is Bali for you.
1. Reckless driving: Sure, you can rent a bike in Lovina, the beach town of Bali and drive around the island by yourself. But if you are someone who does not enjoy a bit of Adrenalin rush, stay away from those roads; for the entire island operates with traffic rules that no one follows! Seat belt - we drive safe, you know. Speed limit - what's that supposed to mean? Traffic light - I cross my heart, I won't jump that signal again! puff....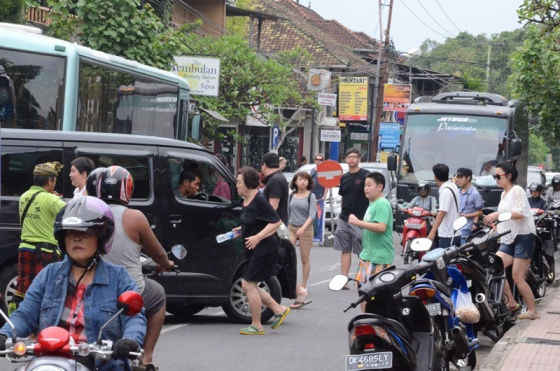 2. Free Wi Fi :You- Excuse me, do you serve Nasi Goreng. Balinese- Oh no, but we have free WI FI! you see what I am saying... Every little warung (Local resturant) or a modest home stay on the street has free Wi Fi. Now don't bother recharging those cell phones to stay connected with the rest of the world while enjoying your hot cup of Balinese coffee. This one's on the house!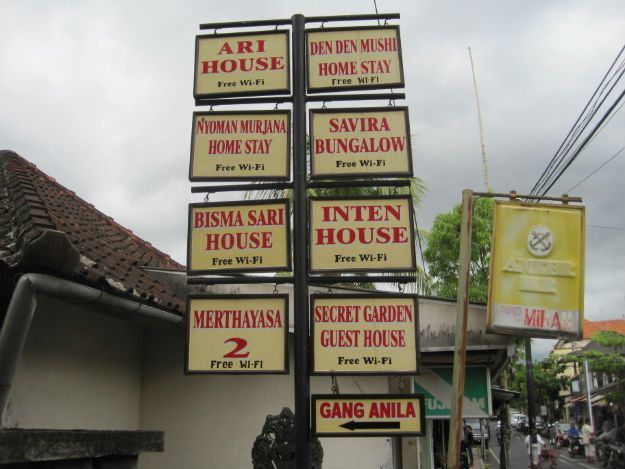 3. Where have all the locals gone? : If you would like to see your neighbour's kid at the next table somewhere in a yoga café at Ubud, or worst in a traditional Balinese attire, you may skip this point. But, if you are thinking the exact opposite, my advice to you is to get out of the most famous Ubud/Kuta areas and find other places like Lovina/Desa Les to hang out. You will see more foreign tourists and expats on this island than the locals, unless you move away from the afore mentioned touristy places.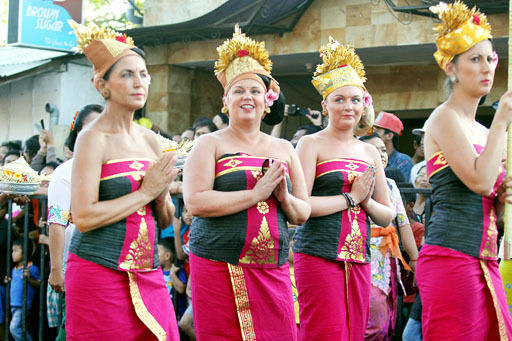 4. Same name again? : Try 'Made' on the streets of Bali and you will have at least 10 people turning and looking at you for once. Yes, they all are Mades/Nyomans/Ketuts/Wayans. This has something to do with Balinese naming system. I can write it all down, but ask a local, it's fun to hear what they have to say about this system with a pinch of local flavour!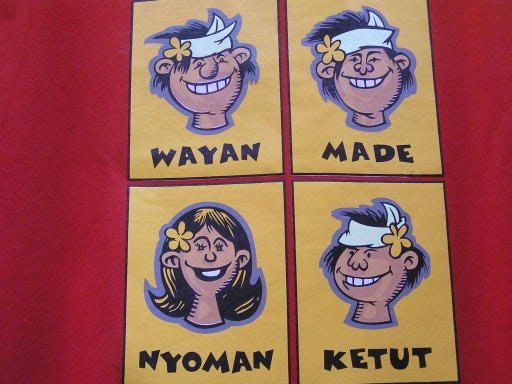 5. Black magic: It not uncommon to hear a few black magic sagas when you spend some quality time with locals here in the island of Bali. Health issues, blame black magic; love affair with a pretty Balinese neighbour, black magic; failure in a business venture, hell yeah, it is back magic! Balinese take complete advantage of black magic, both literally and otherwise. Do not let it blow your hat, keep cool and enjoy the assortment.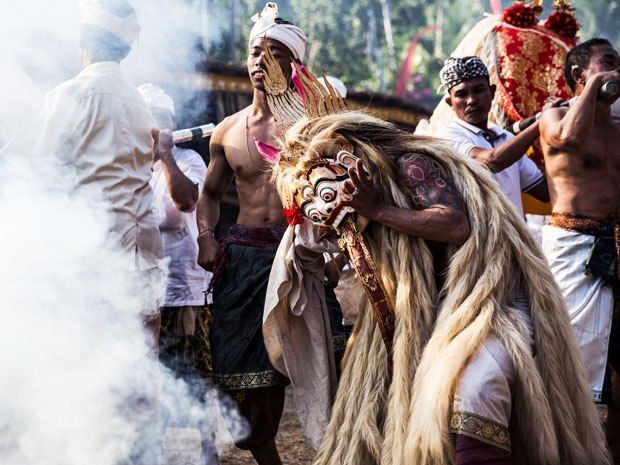 6. Yoga classes : Yoga on your mind? Bali is the best place to begin, for every street has a yoga centre hung by the side. It's true; they have more yoga centres than anywhere else in the world, yes, it beats India! Wait, it does not end there, Bali complements your yoga of the day with the island's vegan and Sathvic diets...mmmm delicious! If you want to top this up with some philosophical talks even remotely involving the word 'Karma' in it...you are in the right place my friend!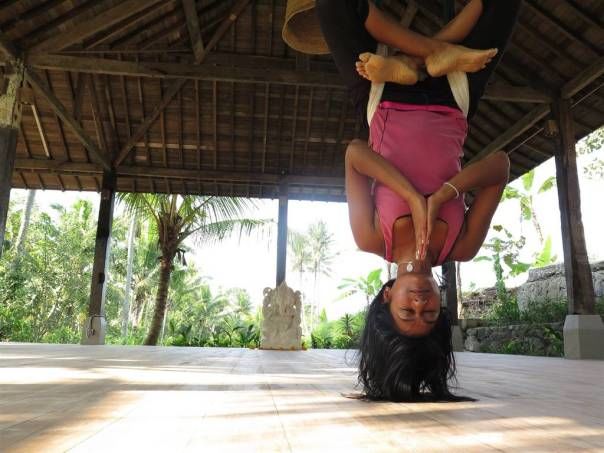 7. Appointment? Sorry what time? : Introducing BST - Balinese standard time. Go prepared for that date with a minimum of 90 minutes slack, if only you want to take that relationship forward!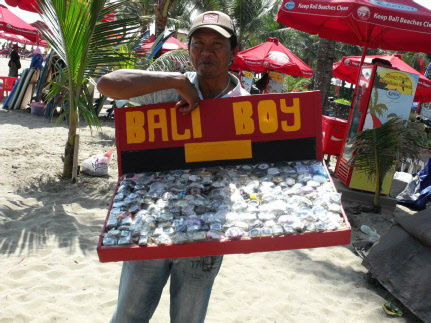 8. (Over) Friendly : Nationality please? Did you say Indian? Now even the immigration officer will ask you about Sharukh Khan or Kajol. God forbid you are a "Hindu", they start with the Ramayana saga, doesn't matter the place or if you are getting late! Try US of A - "Oh, I would love to visit you" is what you will hear next! Yes, Balinese are an expressive bunch! Just don't take that seriously and invite them, that's not what they are looking for. You are what they are looking for! Their (new) best friend. Just go with the flow and enjoy while it lasts.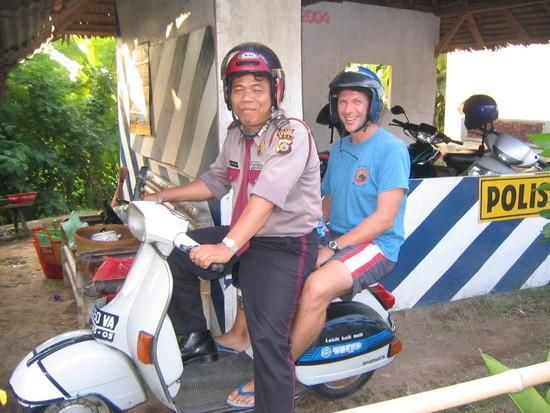 9. And the holy word 'Yes' : You would almost never hear a 'no' from Balinese. They are always out there striving to keep you happy. Saying no is what they think as a taboo. Thank your stars you are not working with Balinese for business.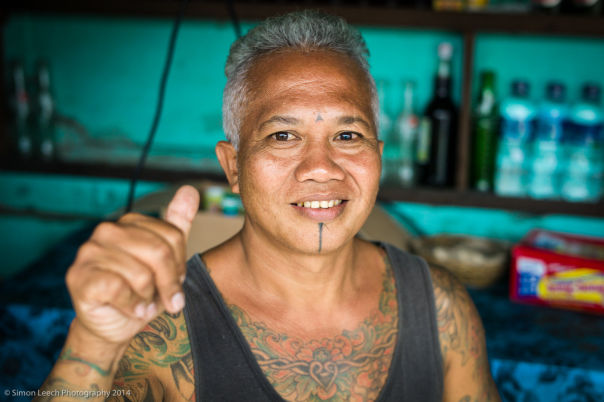 10. Lizard county : Try making a Balinese understand why you fear lizards or the Geckos. Call me if you are successful at it - there is a lot for me to learn from you. Balinese don't mind these creatures, they have grown up with them ever since childhood, it is a symbiotic relation that they share! Its time for you to adapt.
If Bali is still not in your travel calendar, think about it again. You are definitely missing a gem in your jewellery box!
You are welcome to share your experiences in the comments section below.
- Sampada Rao
Trip first published on The Green Compass