A street that feels like a riot of aromas and an ocean of food filled with the interesting flavors. This is how the V V Puram food street of Bangalore can be introduced to anyone who has a foodie heart. From the Chinese savories, North Indian chats to South Indian delicacies of savige, appam, paddu, chitranna and bisi bele bhath, you can hog till you drop.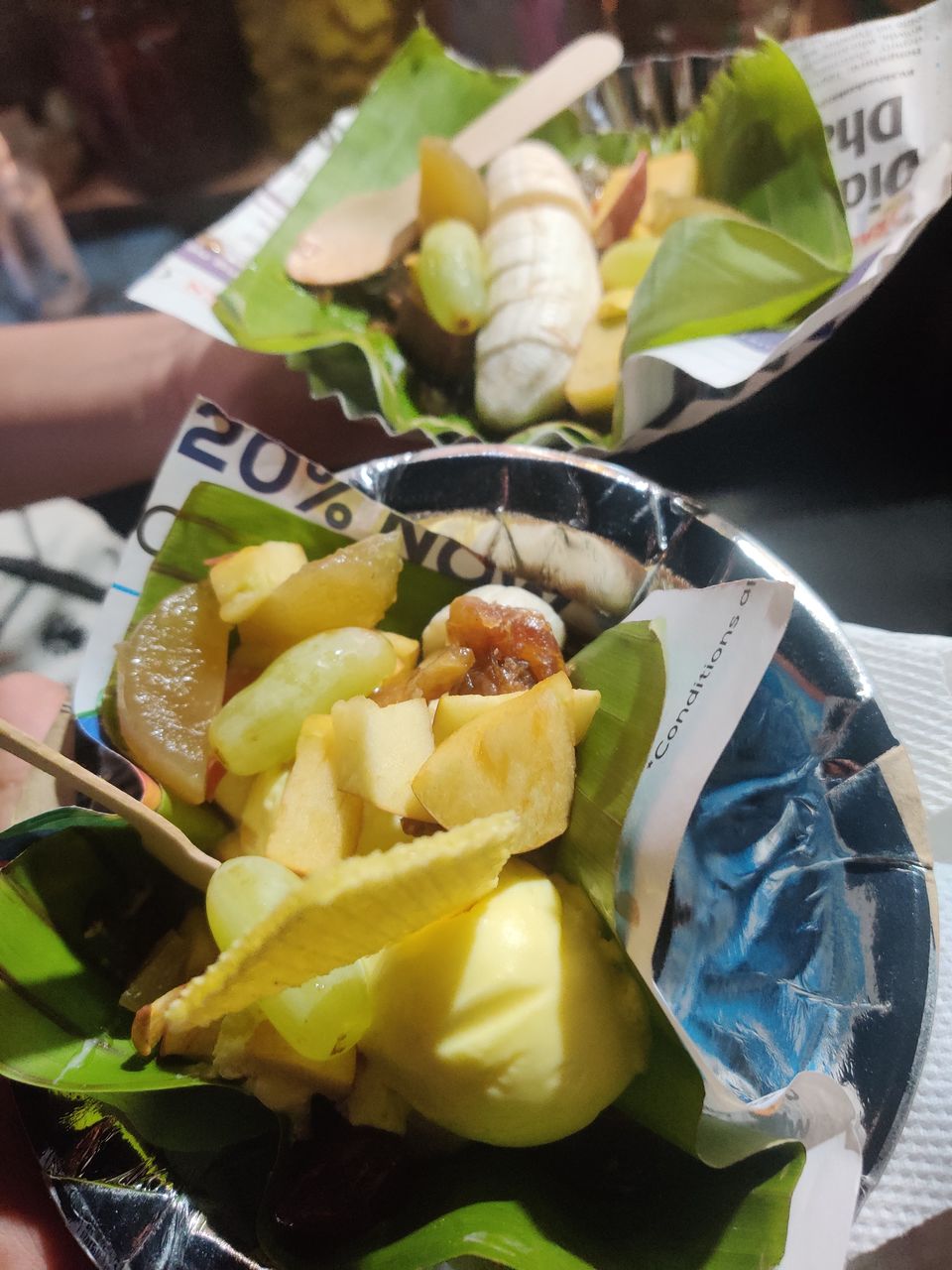 Here is what you must not miss on your street food trail to the Bengaluru's favourite V V Puram Street.
Congress Peanut Masala at V B Bakery
This bakery is as old as the history of Bangalore and its post-independence saga. They are world famous for their sweet breads and cakes. However, the different dish that you must try here is the congress peanut masala. The name congress peanut is supposedly derived from the split in the Congress Party that occurred in the year 1969. Now, this split peanut masala chat has become the most favorite of the Kannadigas. This is definitely one of the must-try things when you start your food walk at V V Puram.
Pau Bhaji at Chandra Chats
Even before entering the street, beside the temple built in the Dravidian style and diagonally opposite to the V B Bakery, you would smell the alluring aroma of pau bhaji. That small shop is 'Chandra Chats' which is one of the oldest chat shops here. The shop remains crowded on the weekdays too. Every visitor here ensures to have their spicy and tasty pau bhaji loaded with butter. This is something you must –have if you are a spice-lover.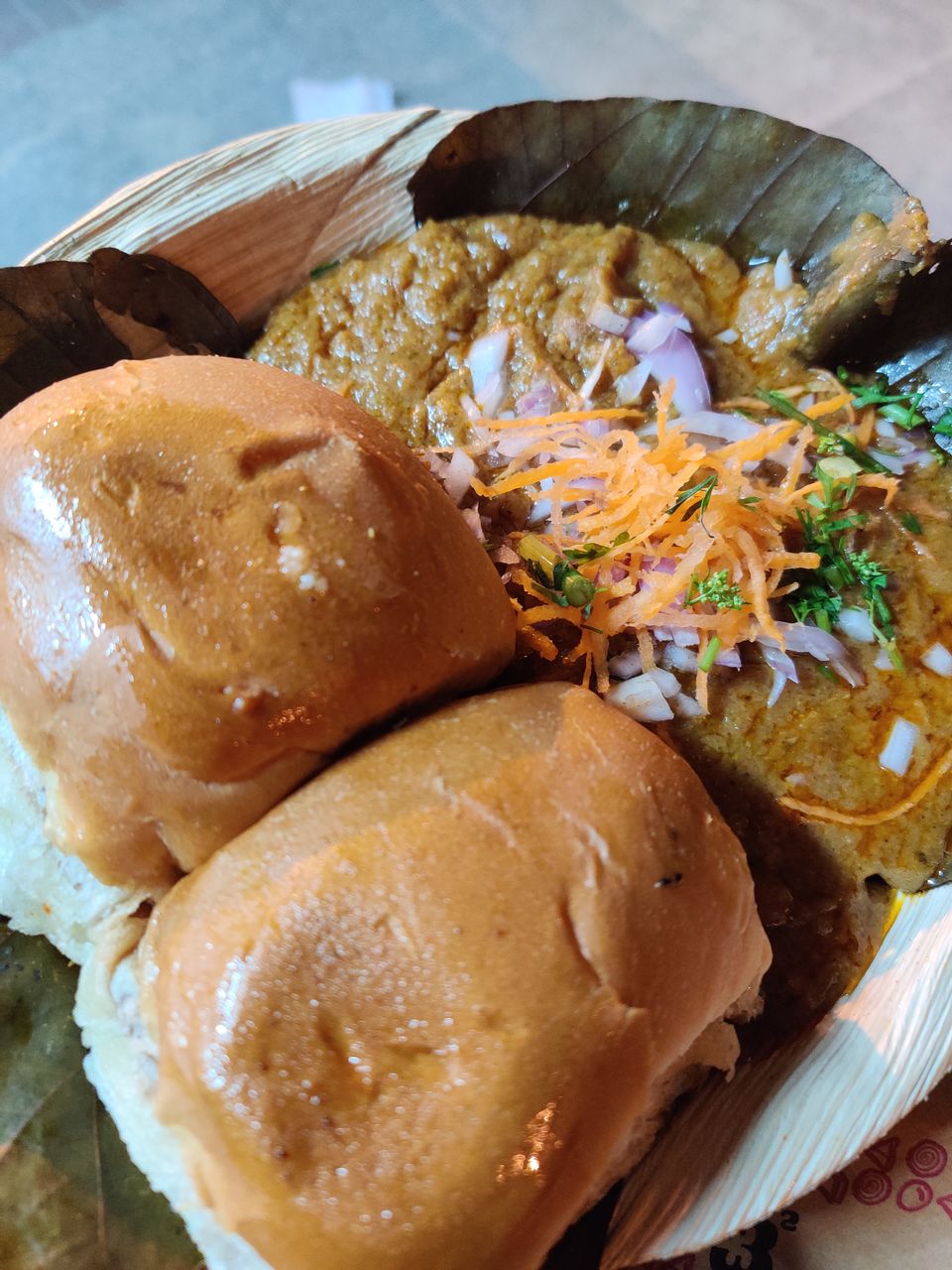 Chats and Anjeer Halwa at Chandra Chats
When at Chandra's you can never get enough of the tangy pani puri, crispy sev puri and creamy dahi puri. Their chats have an ultimate taste. This is probably one of the best Banglorean chats that you can ever have. Once you are done with all their cutlet and tikki chats, do treat yourself with their anjeer or badam halwa. The perfectly balanced sweet and nutty flavor of the halwa makes you have more and more of it despite being full.
Gobi Manchurian Roll at the Chinese Fast food Corner
After filling your tummy with all Indian spices a little walk along the street would definitely make some space for a little different taste. The Chinese Fast food corner need not be found. The oozing aroma of Manchurian gravy would automatically drag you to this shop. The yummiest of the Indo-Chinese noodles, rice and gravy Manchurian can beat the Chinese food even at any five star hotels. This place is an apt choice for the main course of your food trail at V V Puram.
Avarekalu Varieties at Dosa Shops
Further ahead a huge dosa shop crowded by the people eating dosas and chitrannas would certainly attract you. This is where you get to enjoy the 'Real Taste of Karnataka'. The winters bring here a special flavor of 'avarekalu' or hyacinth beans. Avarekalu dosas, avarekalu uppitu, avarekalu rice, avarekalu sambhar and everything south Indian comes with a special edition of 'Avarekalu'. If you are a dosa lover then do not miss the little shop right next to this one. They serve the utterly butterly delicious benne dosas.
Capcicum Bhajji and Bondas
The piping hot shimla mirch smeared with special onion-carrot masala tastes amazing with a bit of spice. From Aalu bonda to onion pakora, this spcial Bhajji shop hidden at the end of the street serves the never-tasted-before varieties. If you wish try something different, do ask for their 'banana bhajji' or 'Baale Bhajji' as it is locally called. Right diagonally opposite to this shop, you can also try 'dabeli' and 'vada pau' for some spicy touch to your food trail.
Gulkand Ice-cream
While you are almost full and have stuffed yourself more than enough, gulkand would come at your rescue. It is not always the cherry on the top that makes the experience best. Here, at V V Puram, it is always 'Gulkand on the top'. This doesn't only help you digest all that you have hogged but also leaves the sweet rosy taste mixed with yummy vanilla ice-cream scoop.
V V Puram Food Street in Bangalore is truly a heaven for foodies. Whether you have a special liking for the spicy taste or have a sweet tooth, this food street must be your ultimate destination. Stay tuned for more such travel and food inspiration.