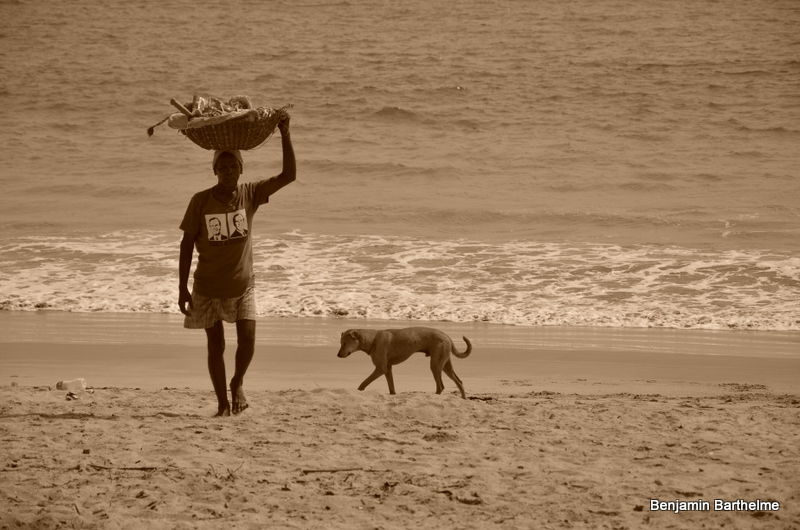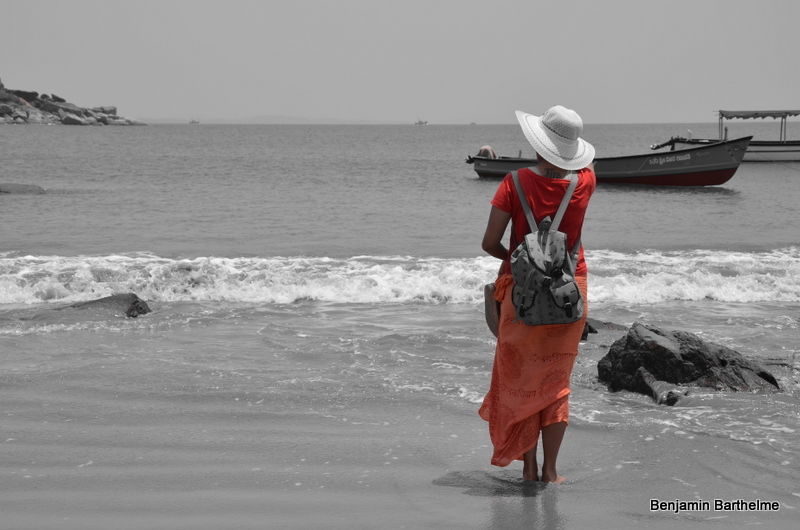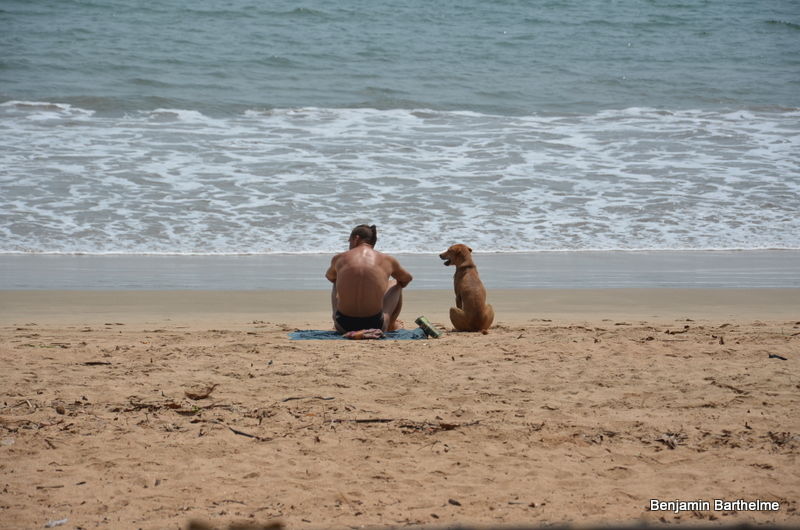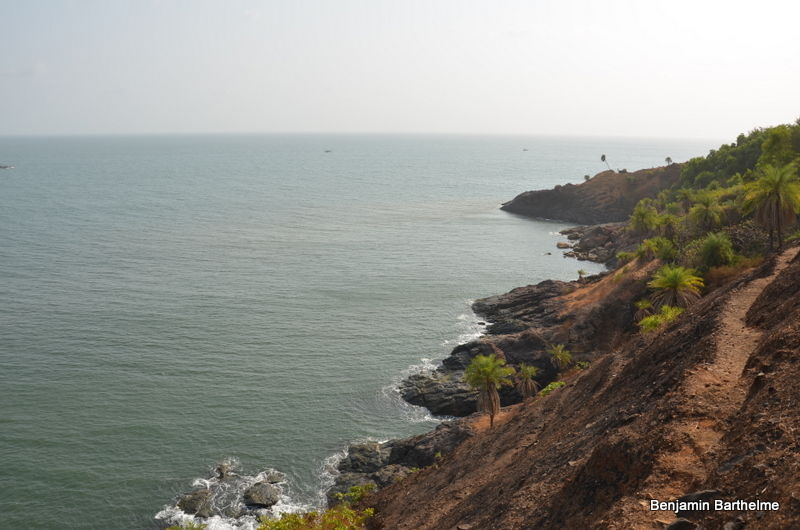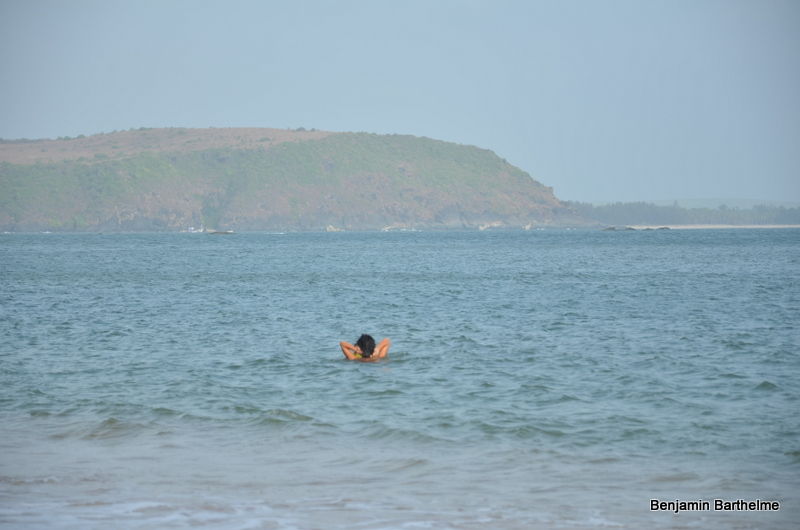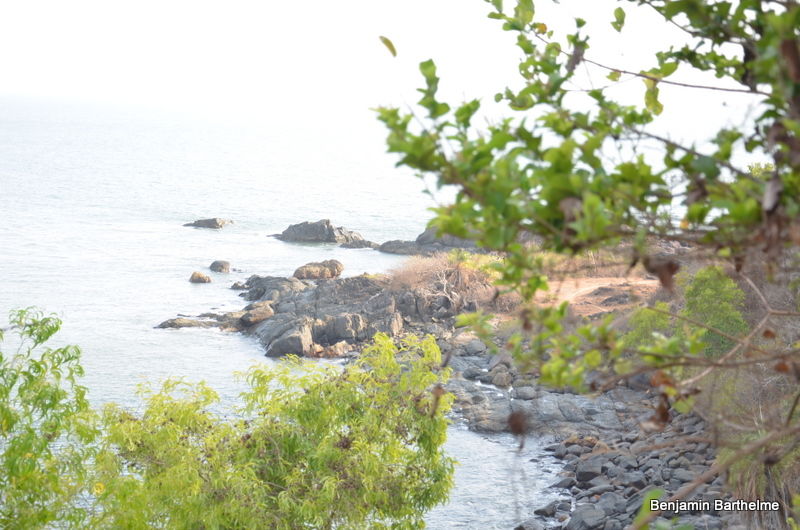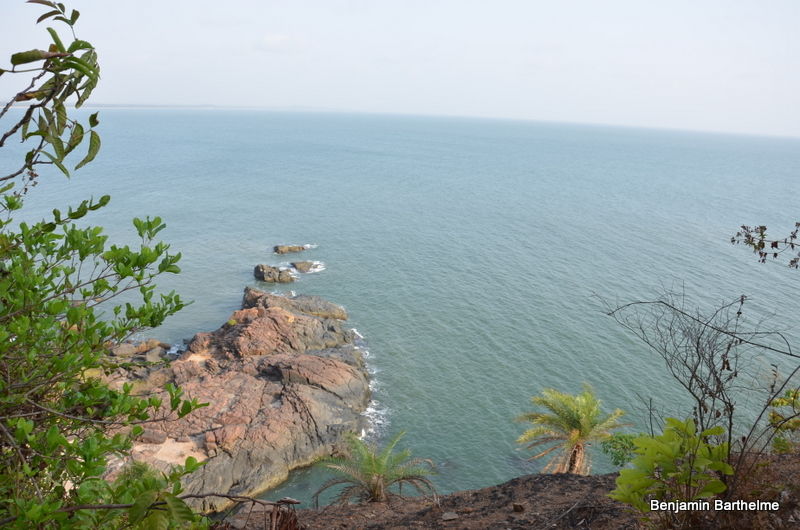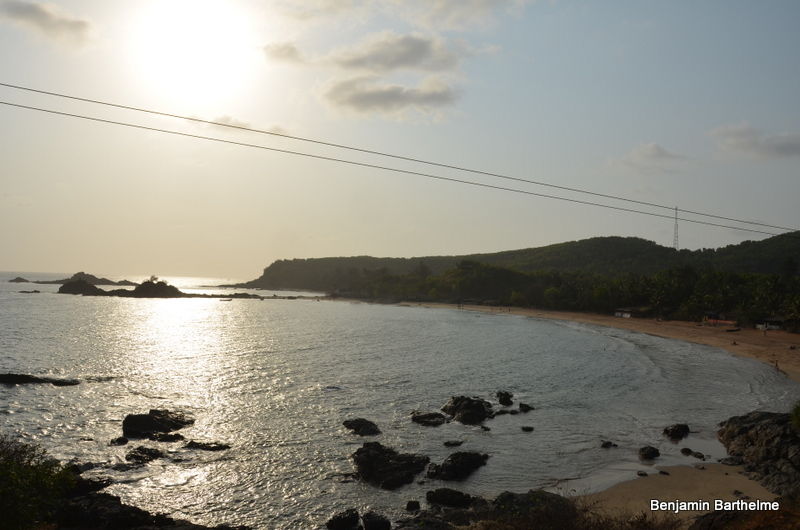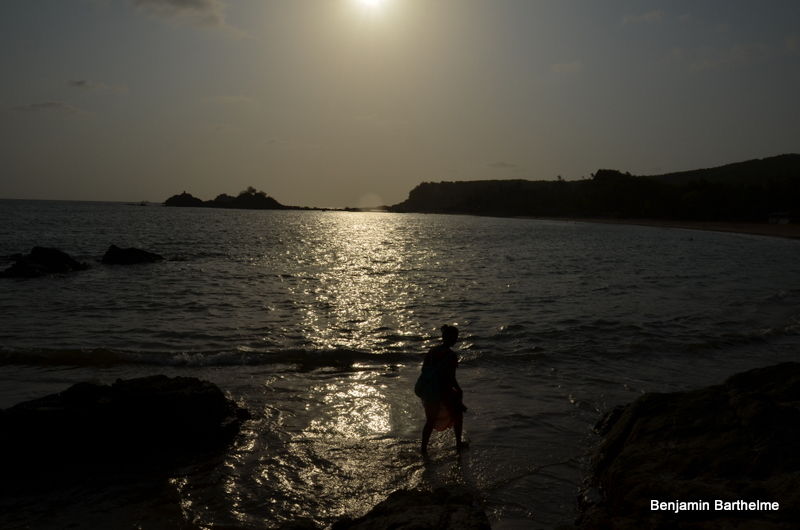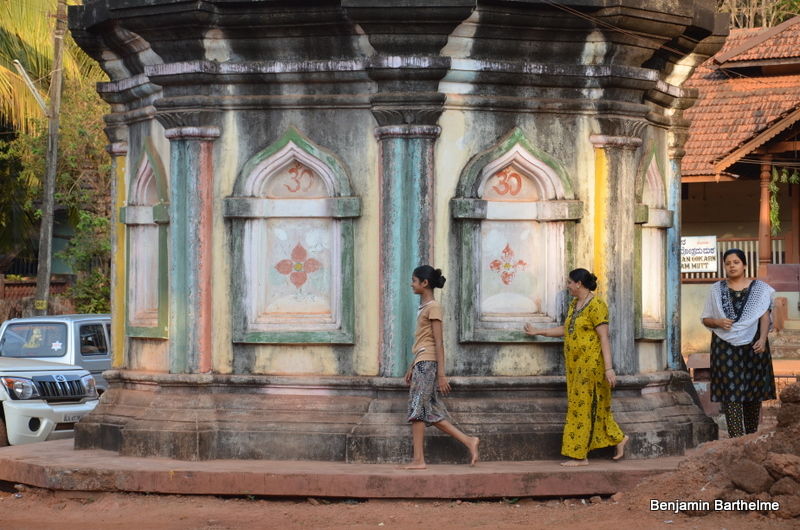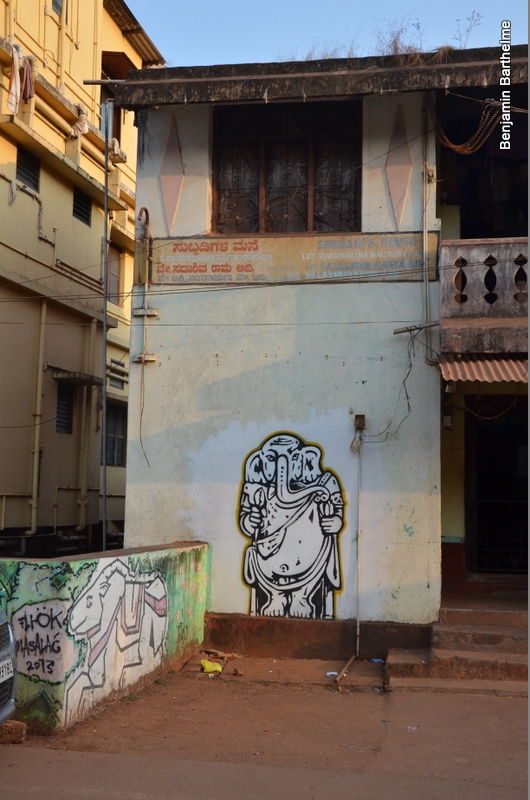 Go
Fly
Roam
Travel
Voyage
Explore
Journey
Discover
Adventure
With my daily humdrum life in Bangalore, the closest I could come to nirvana, was Gokarna. A small sleepy temple town on the Western coast of India, is by far my best bet to go to if one wants to unwind in every sense of the word. The place is so relaxed that is will make you want to shut your brain down even if you don't want to! With this massively enticing thought in mind we boarded our night bus from Bangalore to Gokarna.
Now Gokarna is known for its religious attractions (which we decided to put for the later part of the trip) and its multitude of beaches. The most famous one of course is the Om Beach, which is well as the name suggests shaped like an Om! Being the most famous, it also is the most crowded of them all. Especially if you end up going on a weekend (which most people do) the beach is thronged by families and kids running all over and ladies washing their scarves, sarees et all in the waters.
So for a quite stay the best bet would be to go to Kudle beach. It is a little more deserted and quiet and mostly has foreign tourists who don't want to give a damn about the world! You can wake up early in the morning, chill on the beach and do some yoga with cows and dogs for company, get some delicious omelettes and pancakes at one of the few shacks for breakfast and repeat this for as many days as you can!
The shame is however, that not many people go to any of the other beaches beyond Om and Kudle. Om is the most accessible and as we move further to Kudle, Half Moon and the Paradise beaches, the ease of accessibility reduces tremendously.
For Kudle we had to do a small trek down a hill, but the most fun was the Half Moon beach trek. It's through a jungle, over a hill, the path is barely two feet wide (I'd wonder if you could even call it a path) and it precariously overlooks the steep fall to the sea. Definitely not the best way to take if you're scared of heights or water or both! The only other way to access the other beaches is by boats which again are not all that frequent.
But that trek which brings your heart to your mouth is well worth it! Imagine after that freaky trek arriving at a beach where you are the only person till as far as the eyes can see! These beaches I had heard were secluded but no one ever mentioned that secluded meant your own private beach with no one else around!!
So next time your souls yearn for peace and to forget the world, without thinking much pack those bags to Gokarna!