Kolkata - Bangkok
On day 1, we couldn't do much. We arrive in Bangkok at Suvarnabhumi airport at around 21:00, and then we applied for visa on arrival and for that we had to wait a little longer. After that we took a taxi from airport to our hotel which was at Sukhumvit and
We checked into our hotel at around 12:30.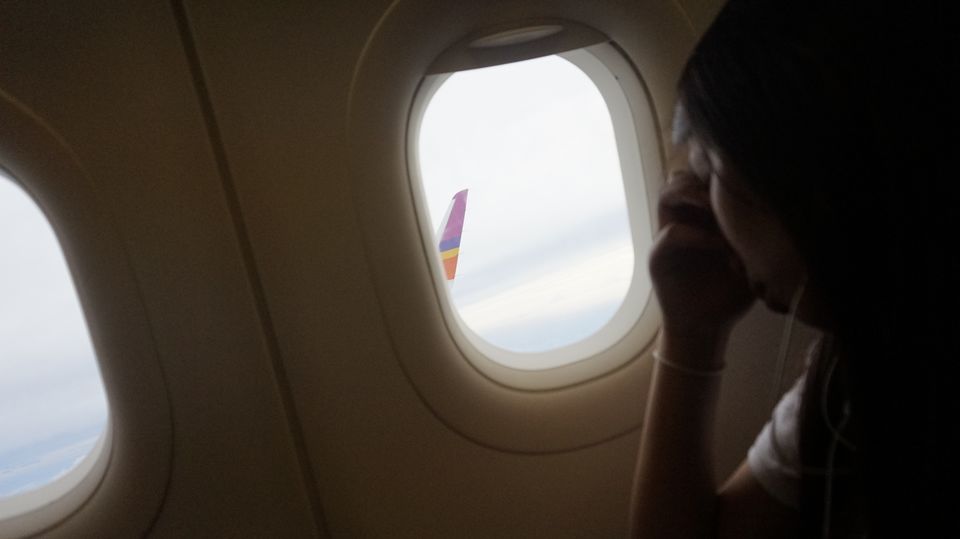 Bangkok
On our 2nd day we decided to explore Chatuchak Weekend Market, which is a must visit place for tourist.
There are different collections of merchandise like clothing and accessories, art and gallery, Handicrafts, food and beverages, books etc. We were amazed at the sheer variety of Merchandise. We did enjoy alot there and also you can get free maps from one of the information Kiosks.
Tips: There are two ways to get around Chatuchak.
1. Skytrain (BTS) To Mo chit Station. Take exit 1 and follow the crowd till you see rows of vendors selling clothes.
2. Another way is to Subway. MRT to Chatuchak Park Station. Take exit no. 1 and follow the crowd until you see small entrance that leads to clothing section. Or you can stop at Kamphaeng Pet Metro station.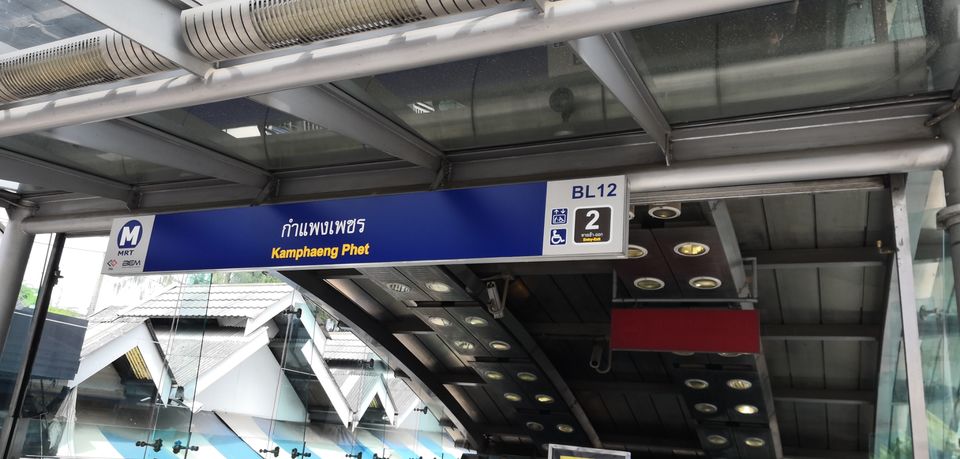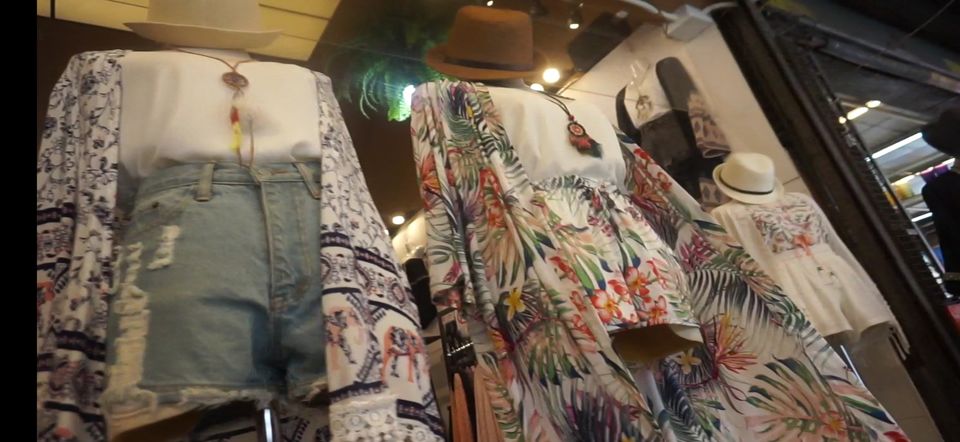 Bangkok
On day 3, we went to one of thailand's first floating market, which takes 90 minutes to reach there from Bangkok. It was an amazing experience.
Even though boating wasn't in our plan but still we did it. if you are travelling in budget, don't do it, it's nice but expensive. And please beware of taxi driver, or you will be scammed and forced to have a boat ride even if you don't want it :-D haha!.
Use Grab app it's useful and will cost less money than getting a taxi.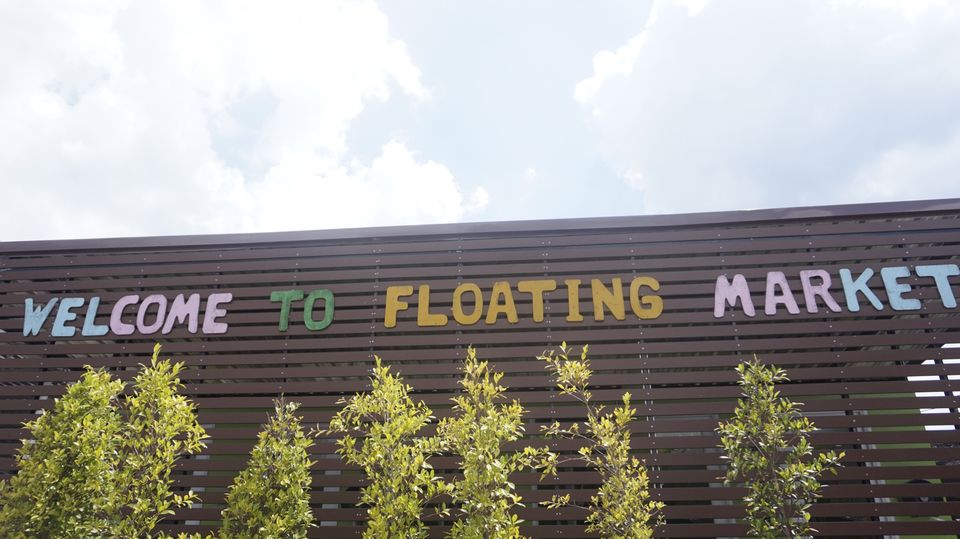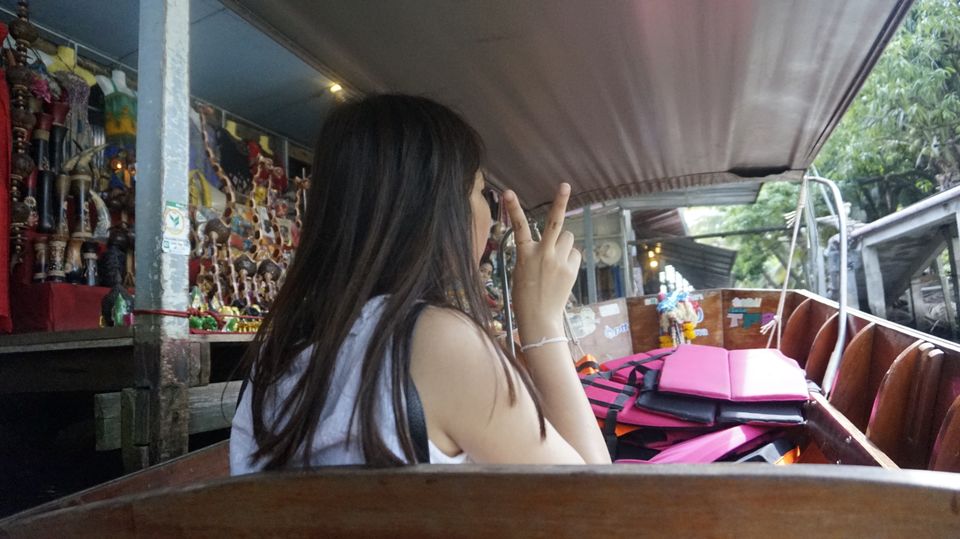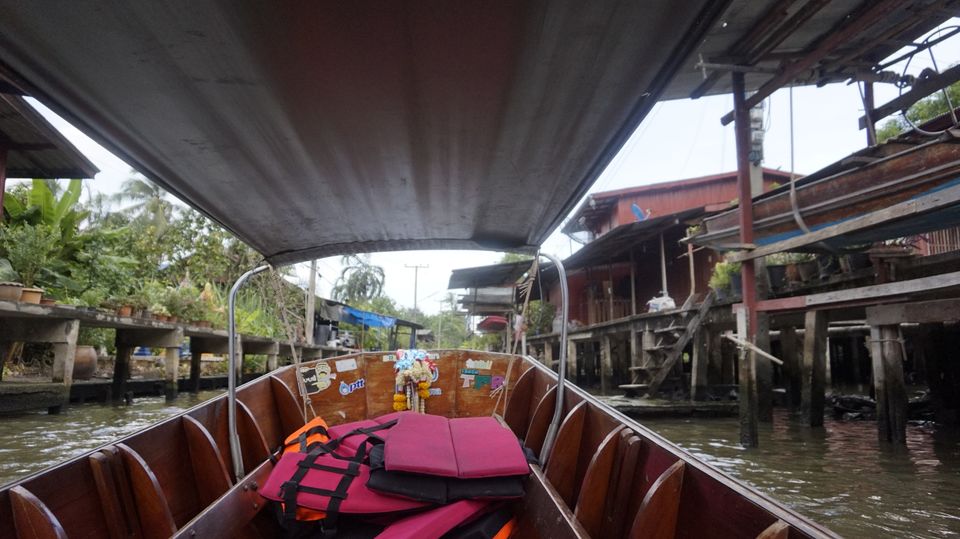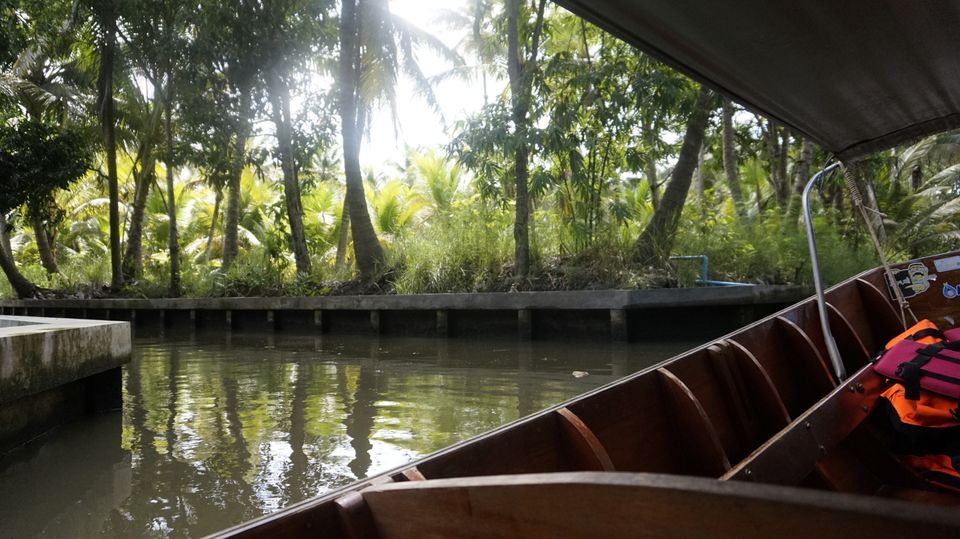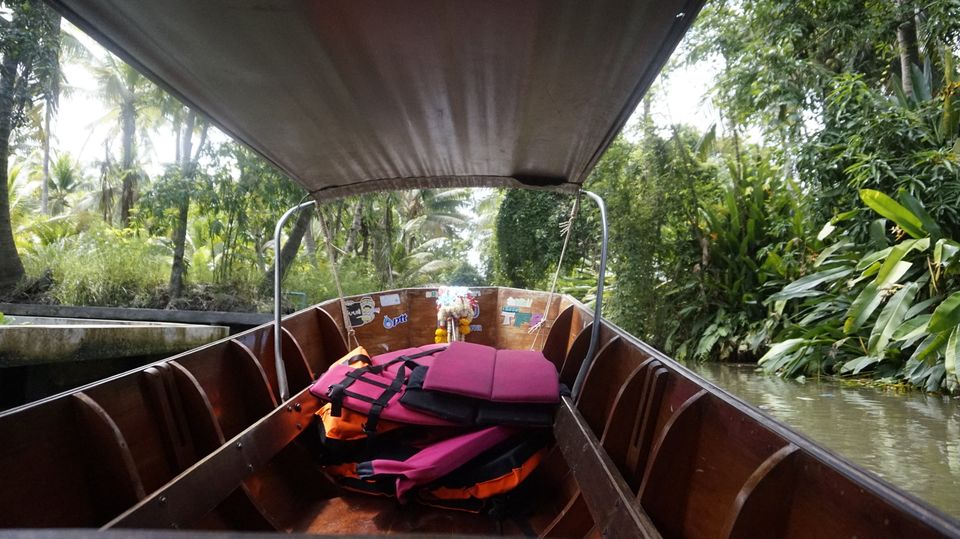 On our way back, we decided to drop at China town and its a popular tourist attraction.
Its a heaven for food lover, you can explore the vibrant street-side cuisine.
The place is packed with street side restaurants.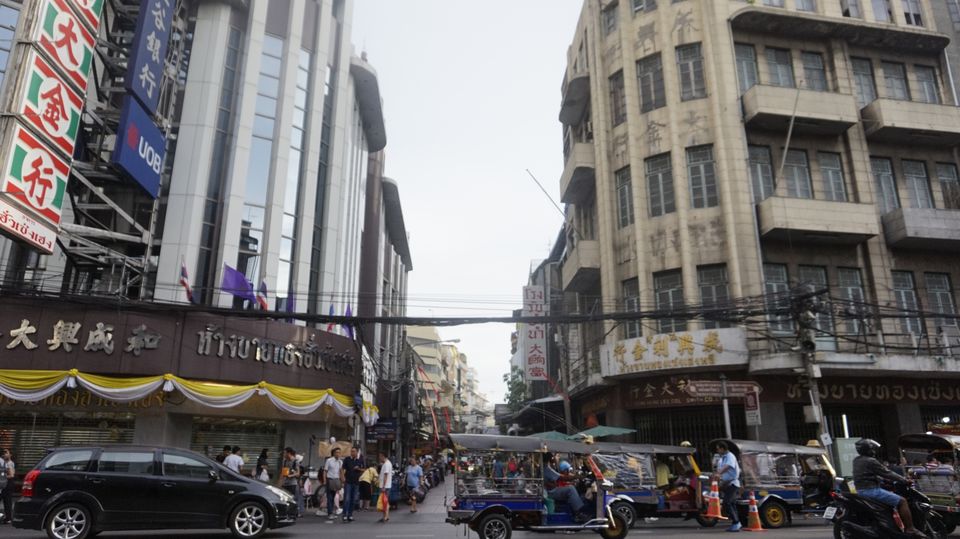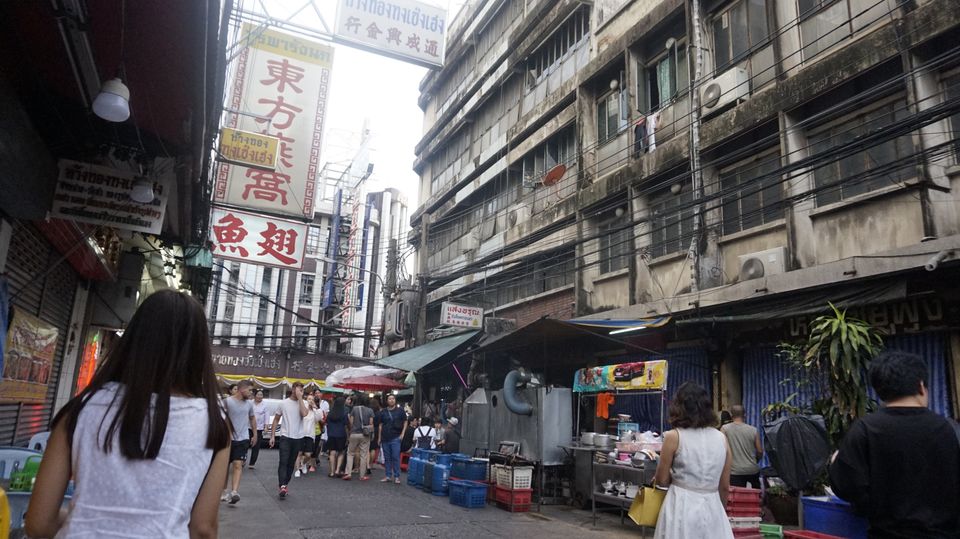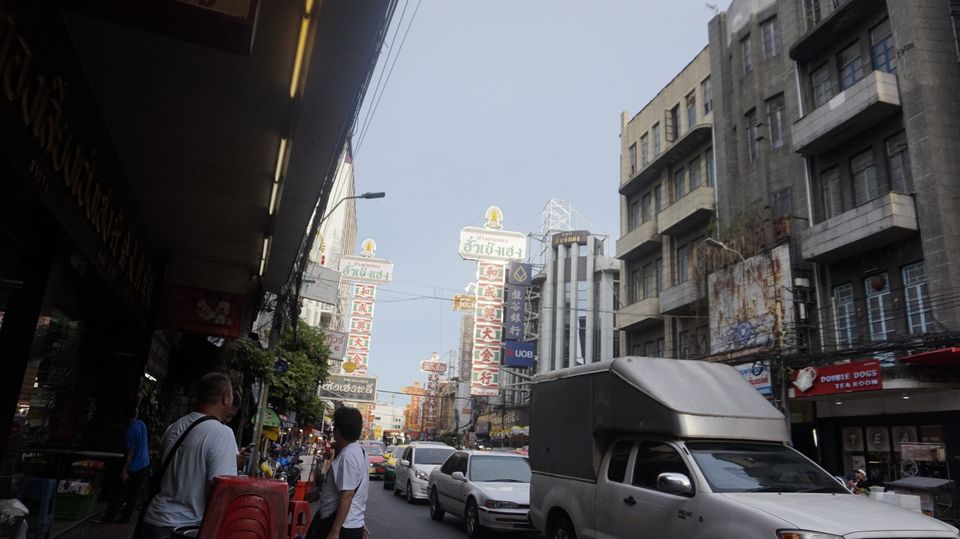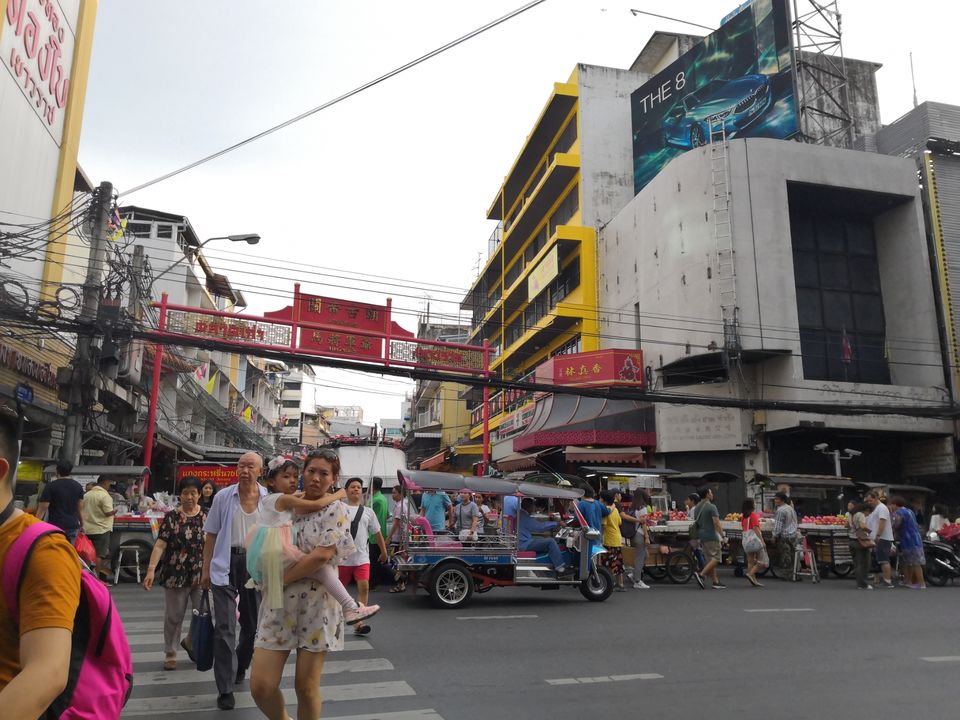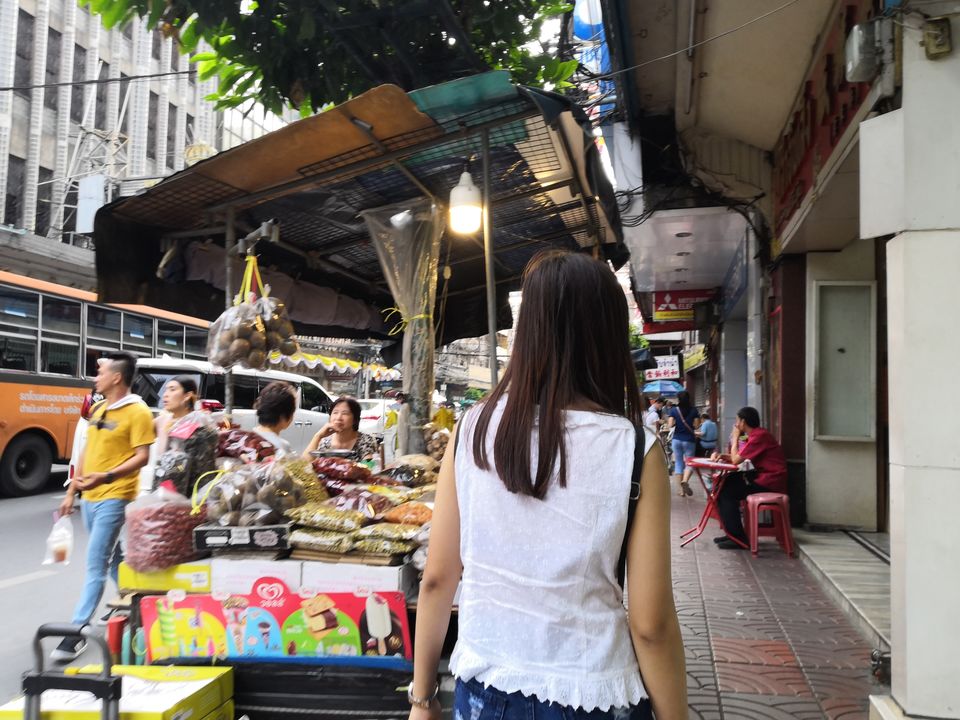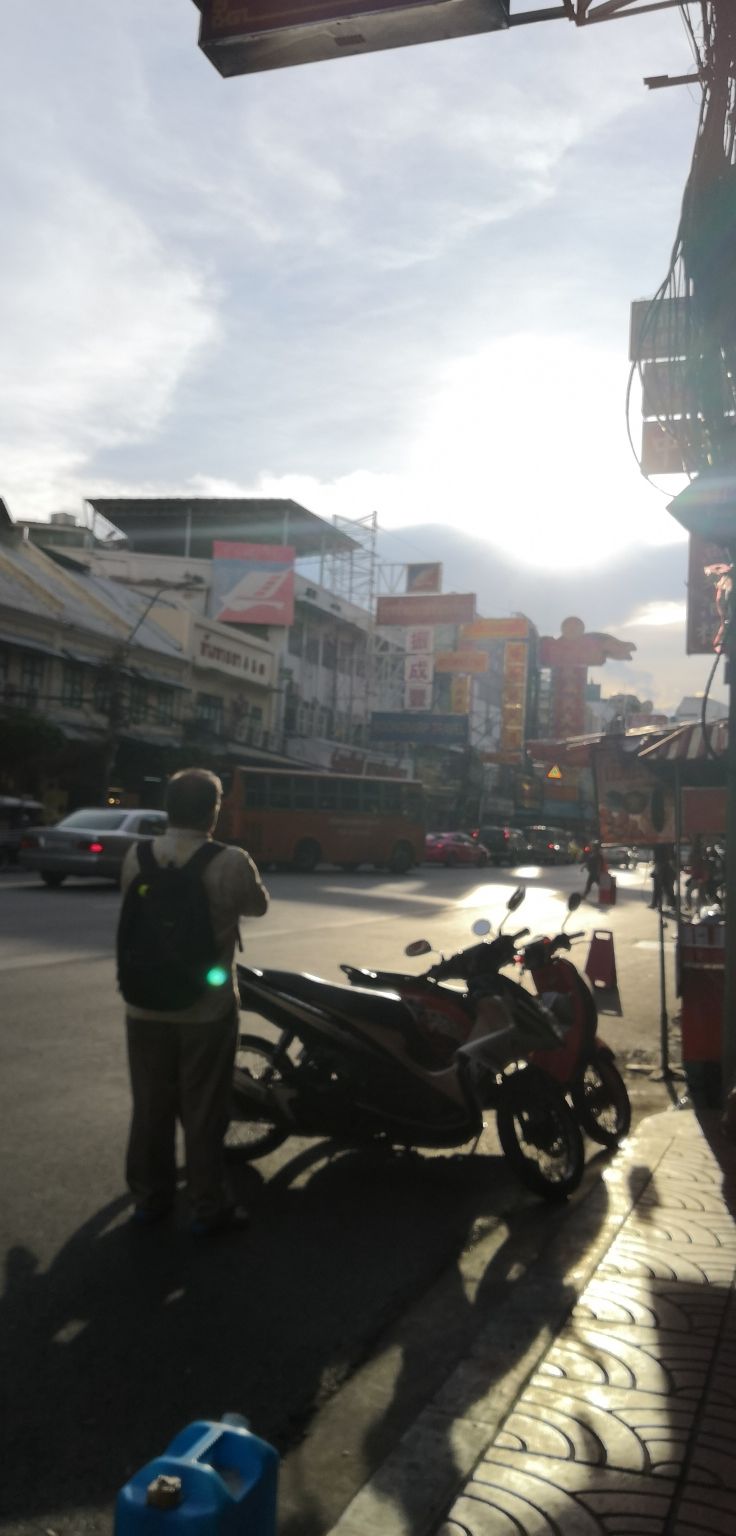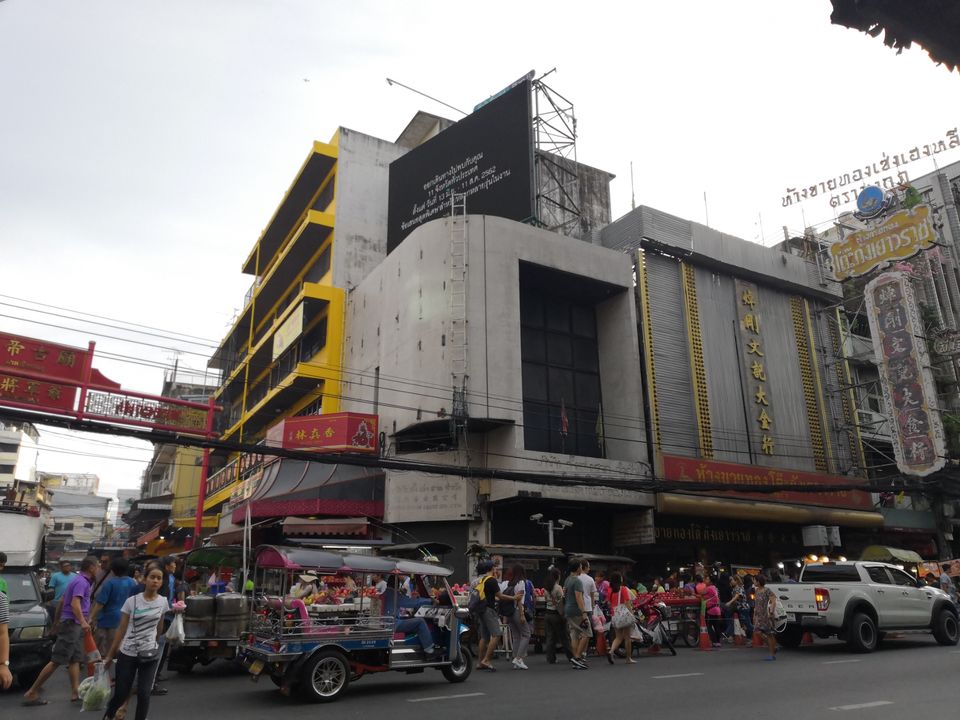 Bangkok-Chiang Rai
On day 4, After having our lunch, we went to Sukhumvit Subway Station, which was really near to our hotel and stop at Kamphaeng Pet Mrt Station and from there we got a taxi for Mo Chit Bus Terminal.
We had taken an overnight bus to reach Chiang Rai
We had spent a sleepless night in the bus, the bus left at around 5:30 pm and it took 12 hours to reach our destination. The next day we arrive in Chiang rai, by the time we were so tired. The bus drop us at Bus terminal 2 in Chiang Rai, we took a tuk tuk from there to reach our hotel. You can find buses and tuk tuk from bus terminal 2 to reach bus terminal 1 which is in the main town.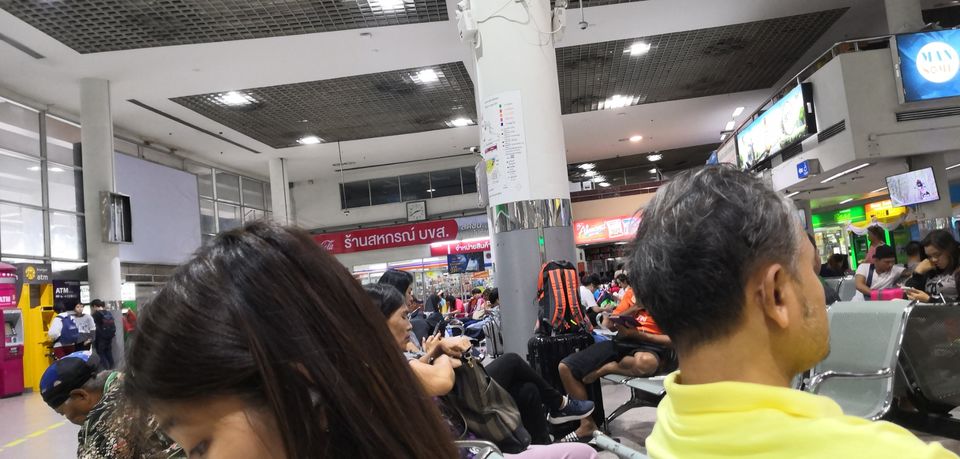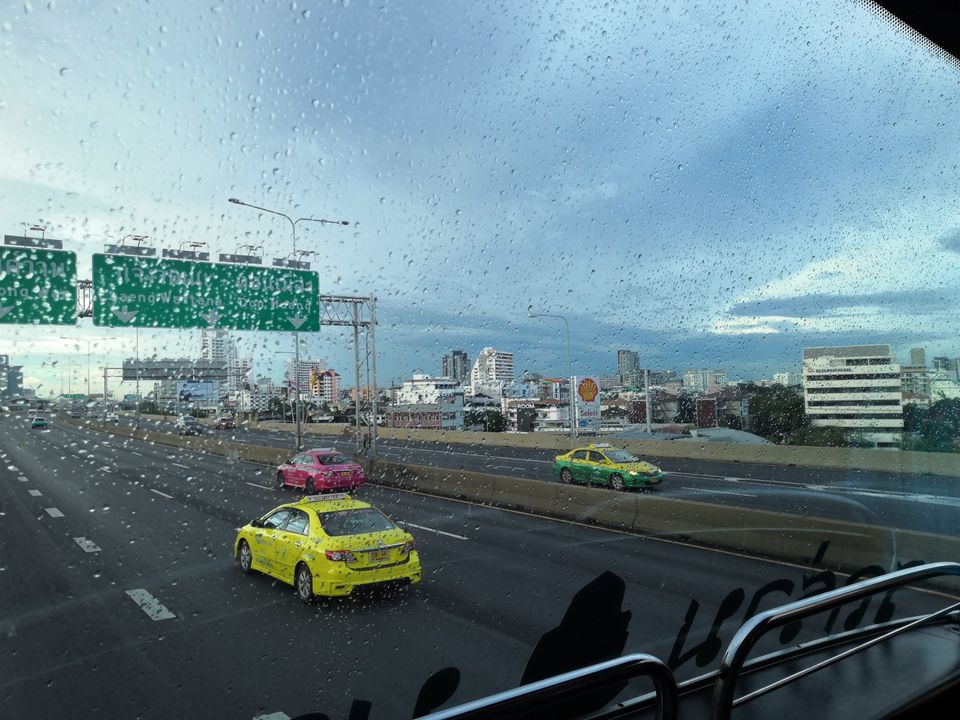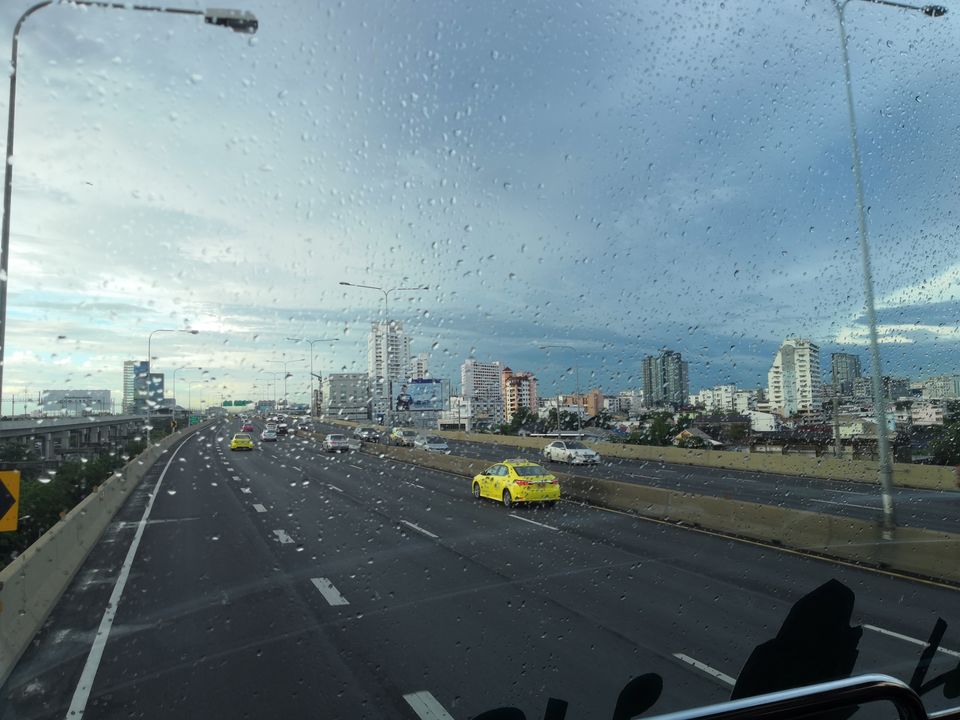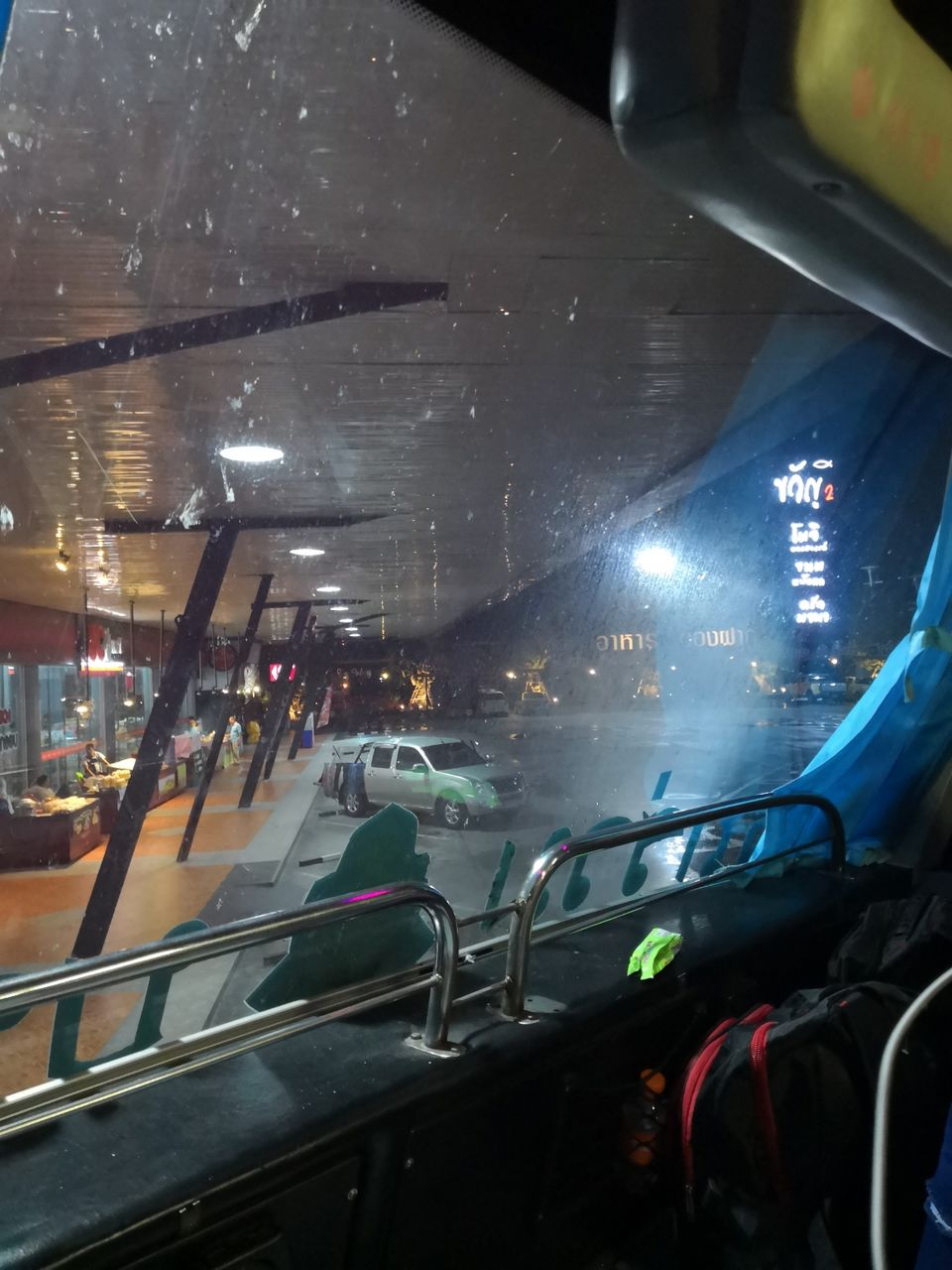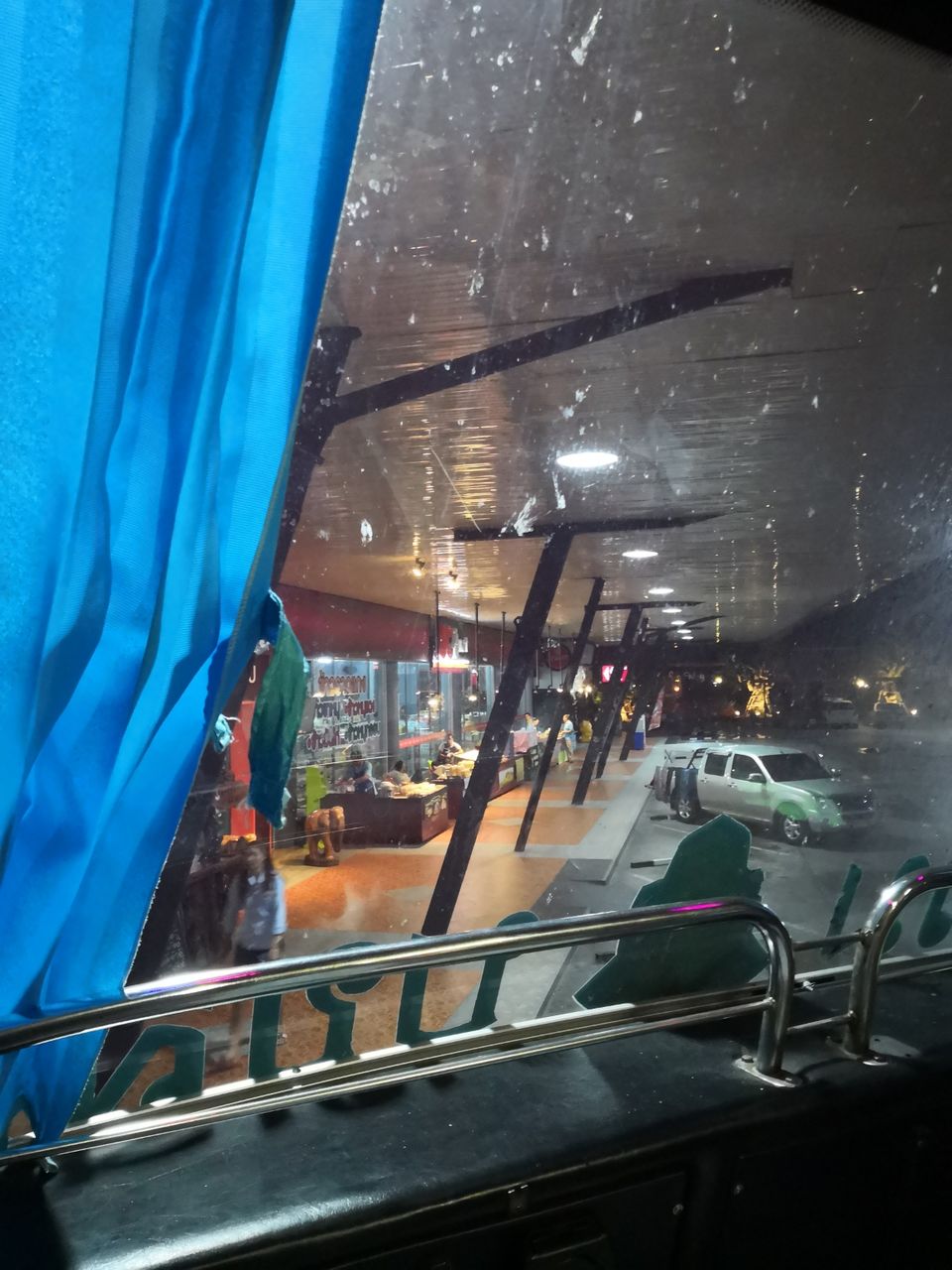 The tuk tuk driver was kind enough that he dropped us exactly to our hotel after dropping other passengers at bus terminal 1 but did charge extra money for that but thats okay. Even though Our hotel wasnt far from bus terminal 1.
We checked into our hotel, by the time were exhausted after spending a sleepless night inside the bus. We did some breakfast, which we bought on our way and after that we got some rest.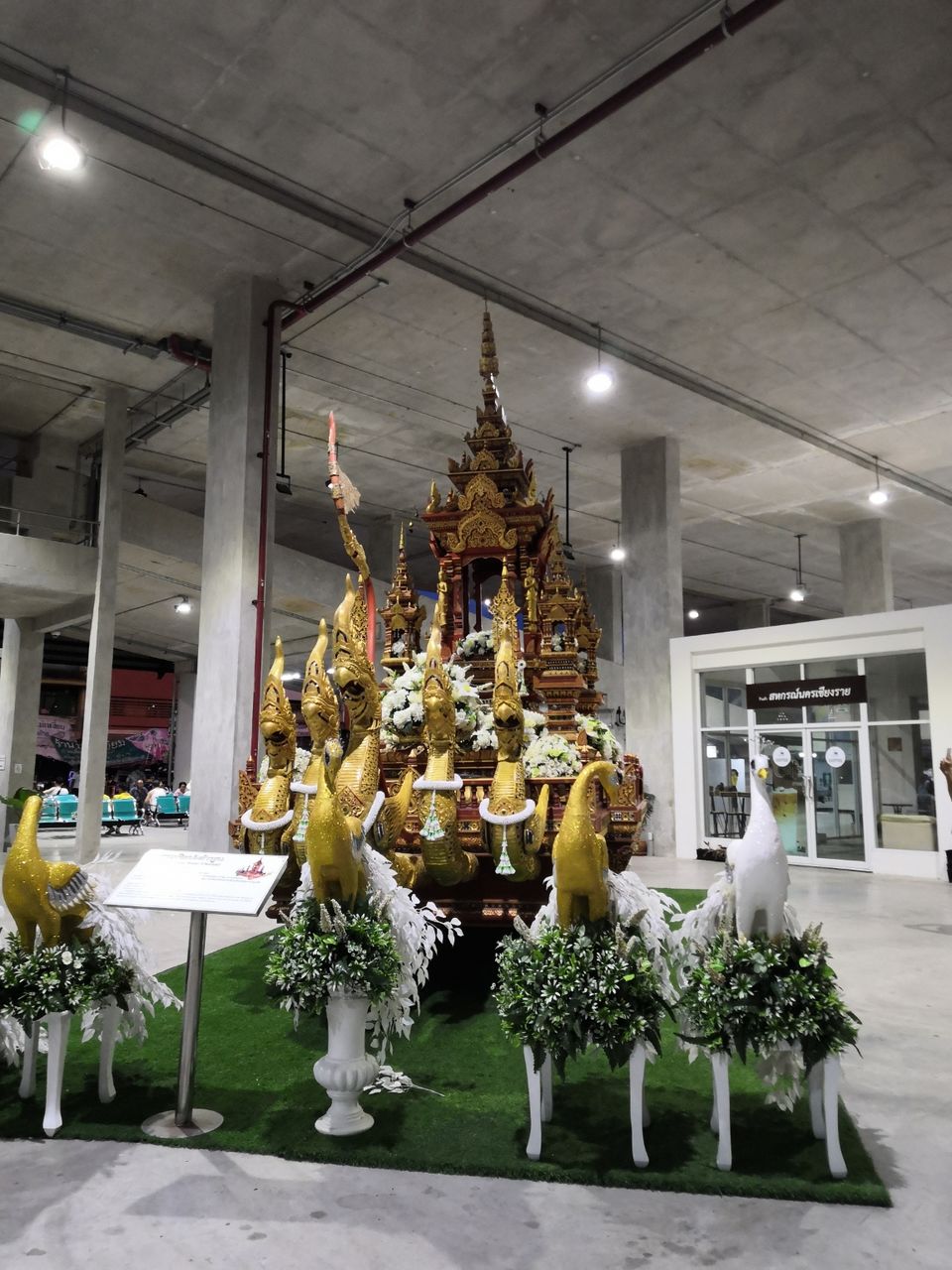 Tips: Just don't get confuse between Mo Chit BTS Station and Mo Chit Bus Terminal, like I did :-D.
Chiang Rai
Oh yes! On day 5, we were full of strength we went to market to get some food to eat and then we stroll around nearby sightseeing places.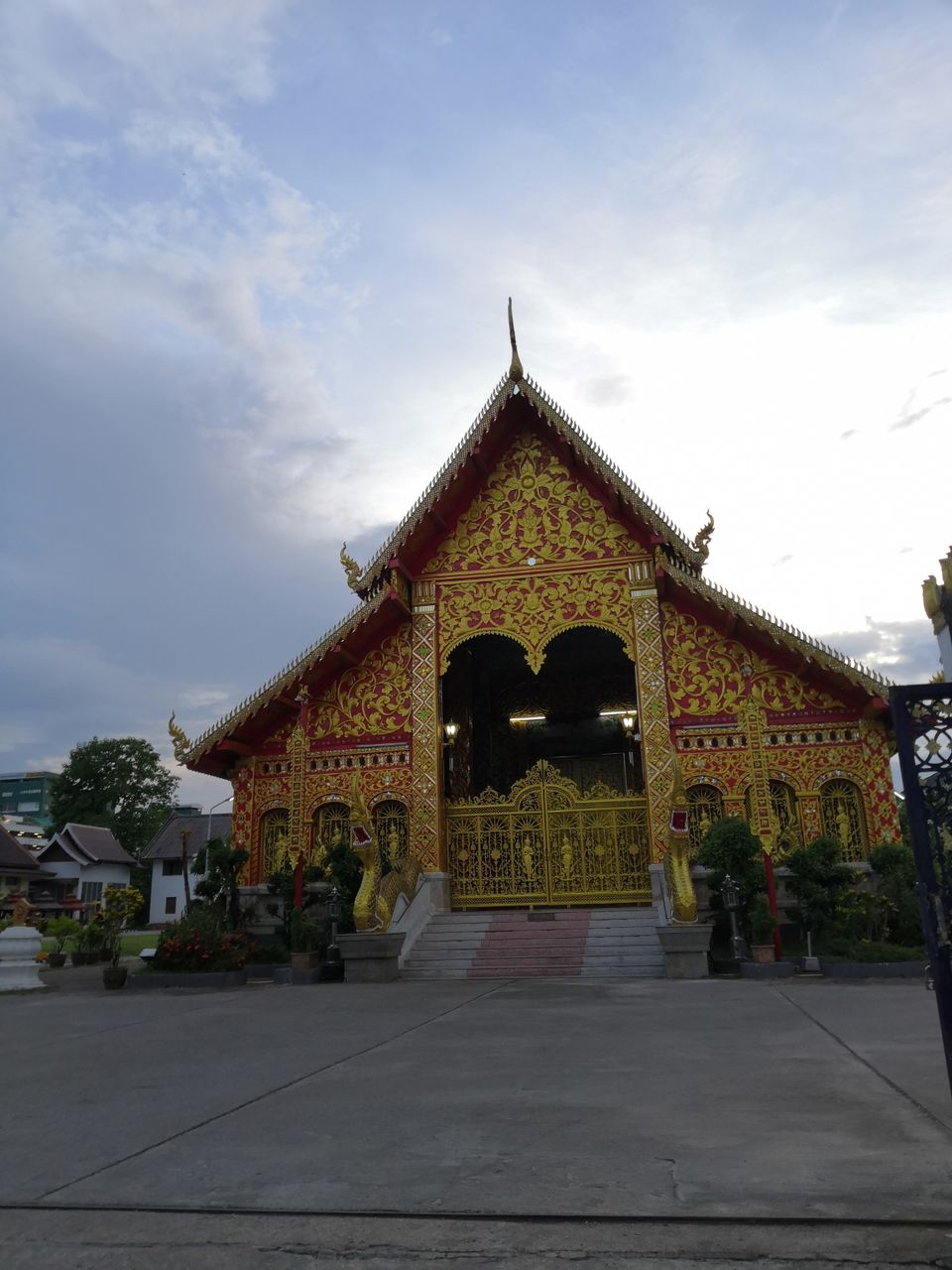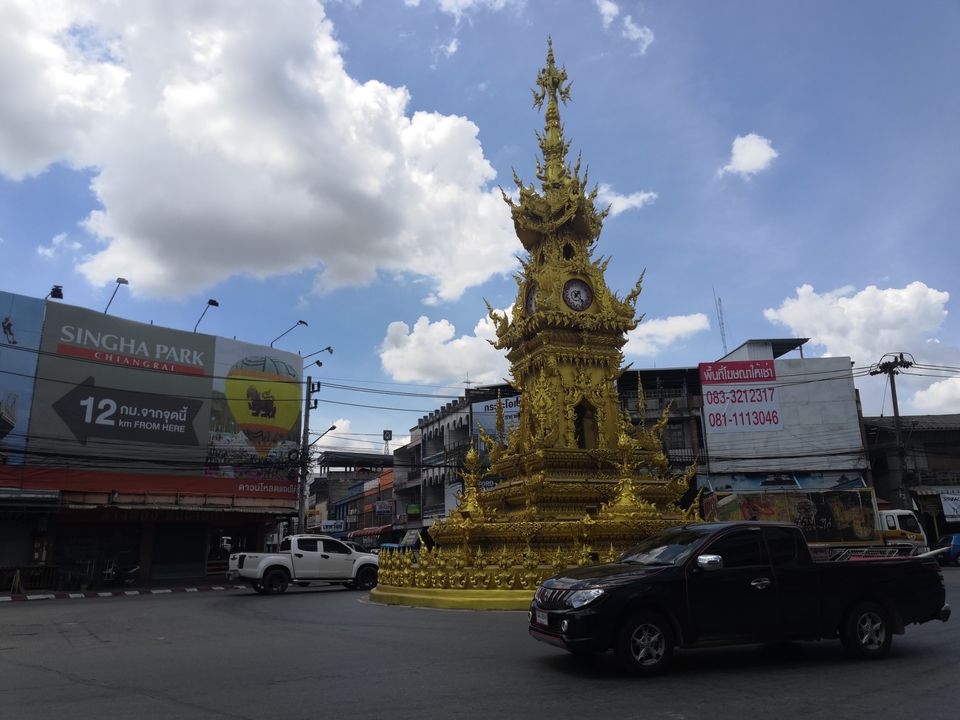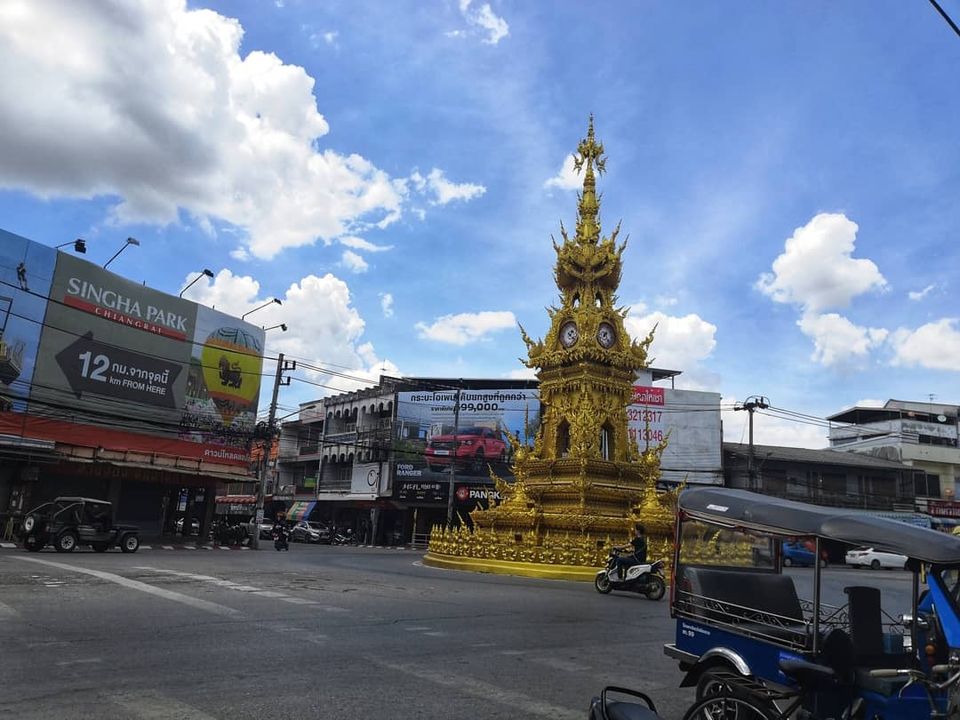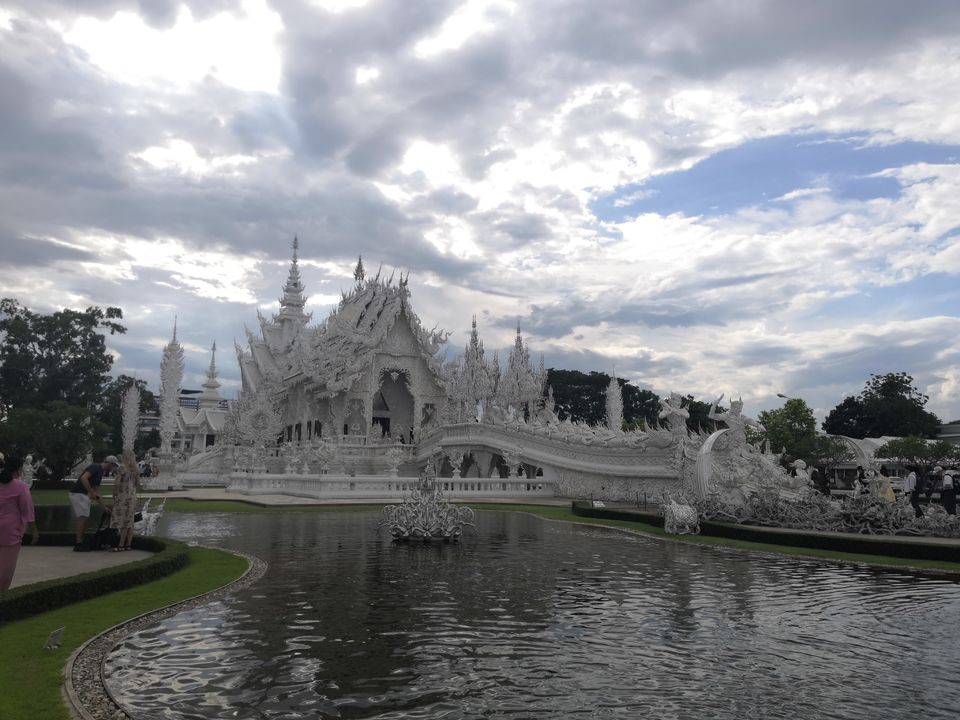 You can also rent bikes and bicycle, just make sure you got international driving licence if you don't wanna end up paying for fine :-D.
What we loved most is Chiang RAI'S night Bazar😍 where we went every night to enjoy street food and shopped till our bag dropped.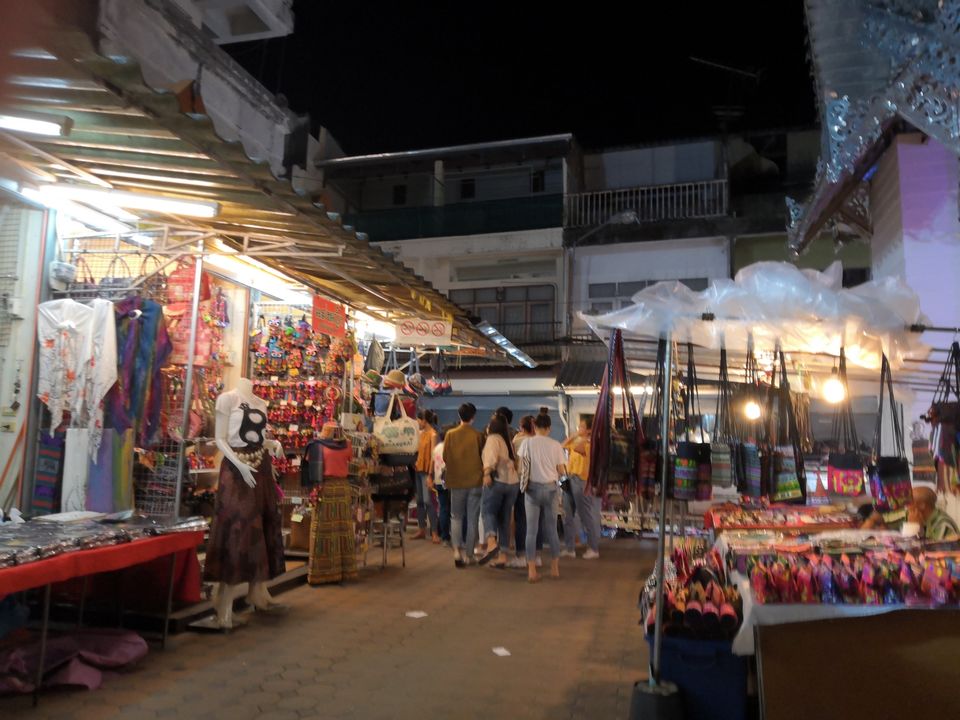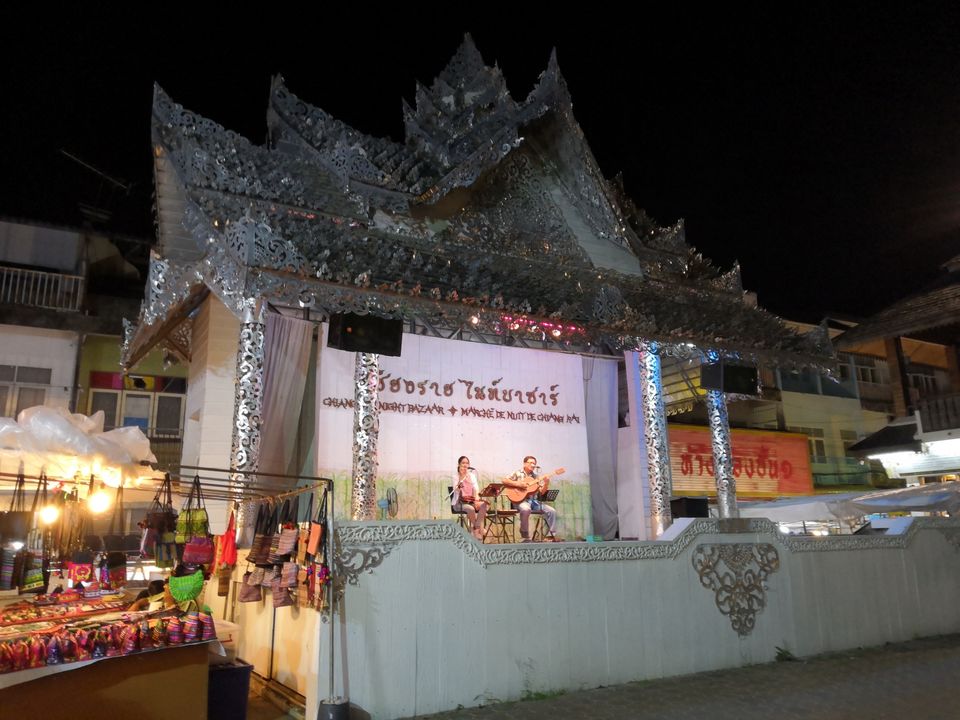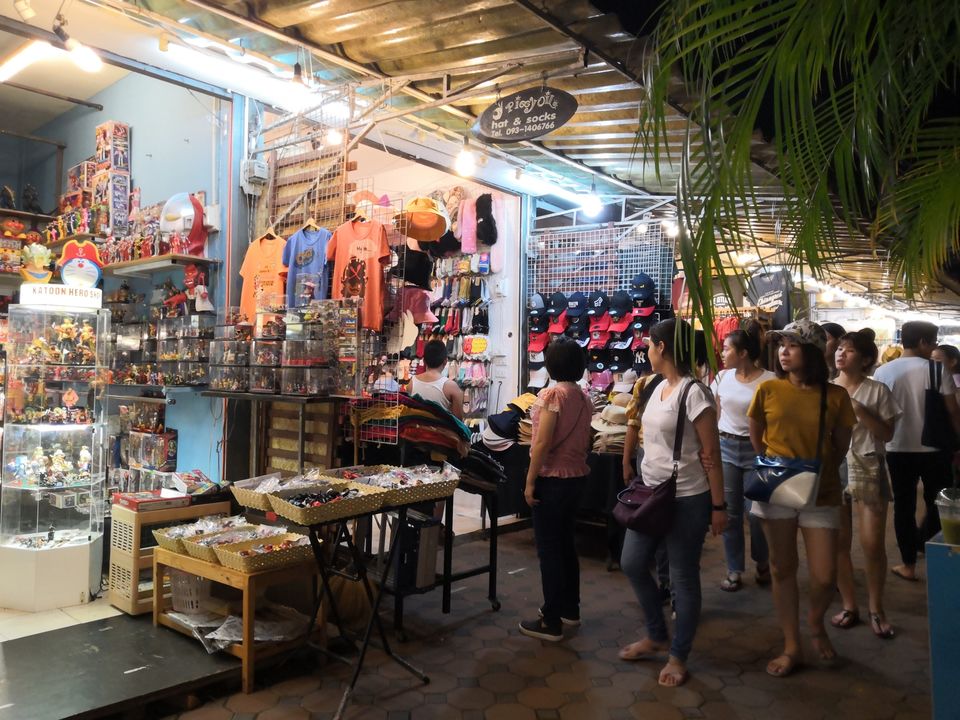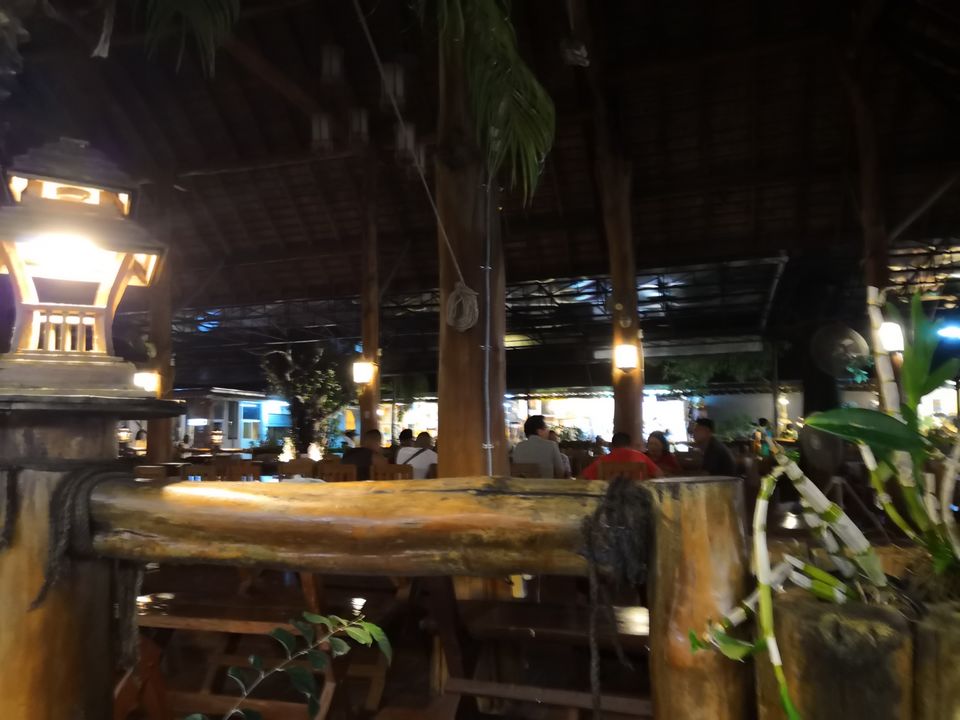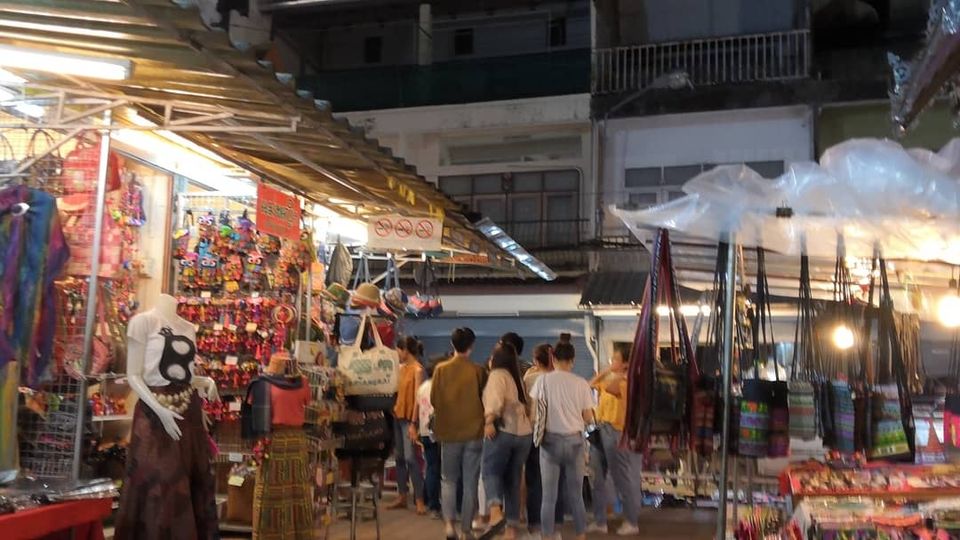 Chiang Rai
On day 6,
We left our hotel at around 8:00 am to explore some of the beautiful places in Chiang Rai.
We first at Wat Rong Khun, better known as 'White Temple' to foreigners. It is privately owned art exhibit in the style of a Buddhist Temple in Chiang Rai province. It is owned by 'Chalermchai Kositpipat', he designed, constructed and opened it to visitors in 1997.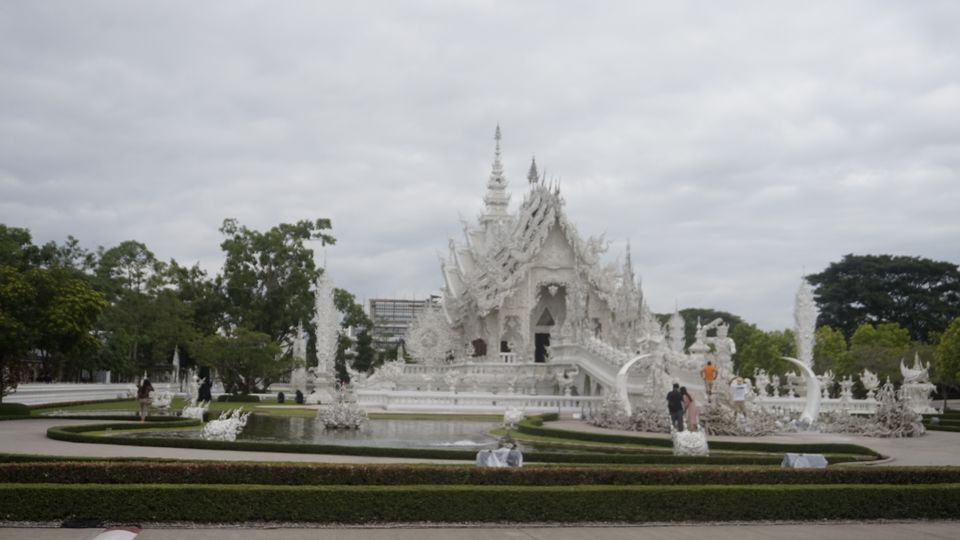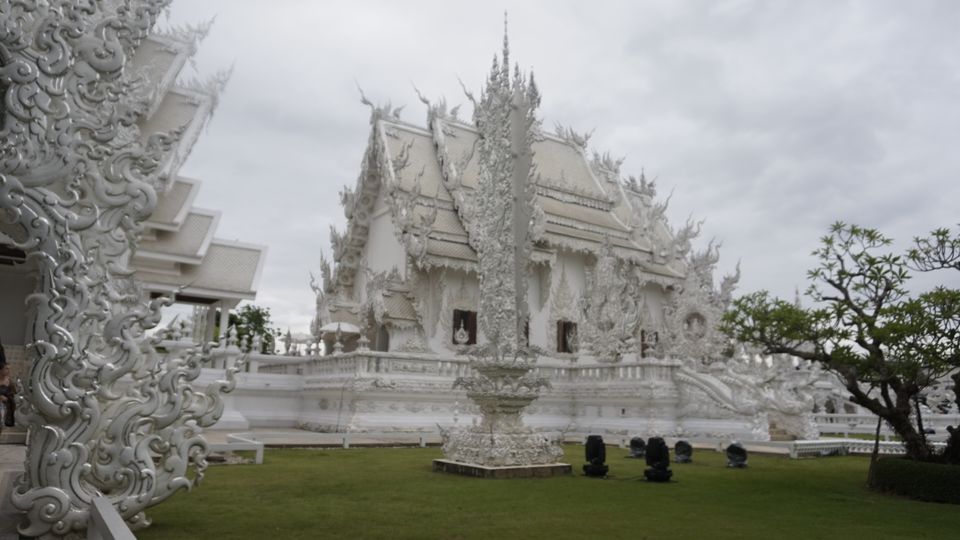 ENTRY Fee for foreigners is 50 baht and for thai people, its free.
The rest I will write it in my next post, I hope its alright to do that :-D.
It was Saturday, well you know we can't miss the Saturday night Market in chiang rai. You will find so much happening on Saturday night Market. When I think of Thailand, the first thing comes to my mind is food, oh yeah and also shopping. Well how can we miss those when we were there. You can find cheaper clothes there, and lots of street food everywhere, we love it.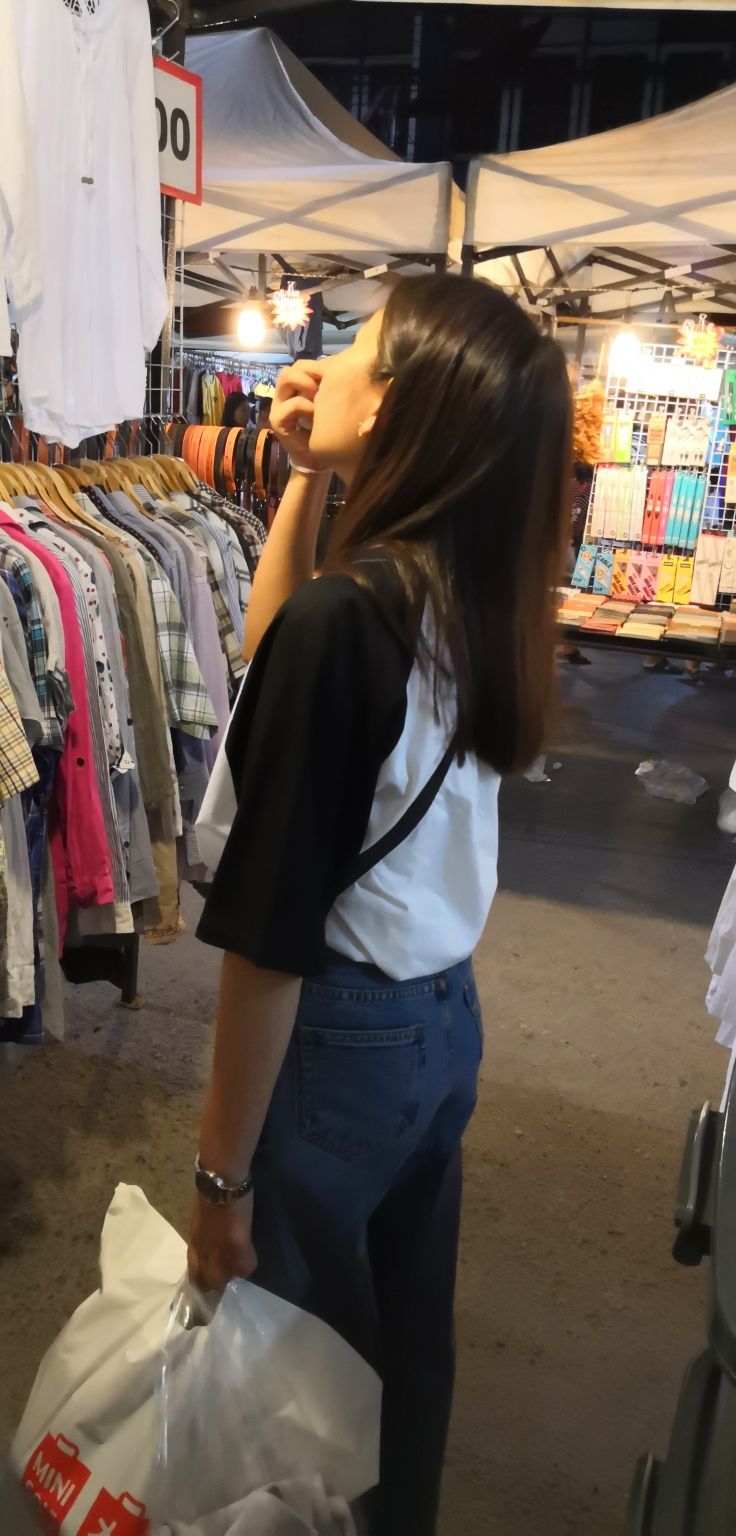 The next morning we booked a grab to Bus Terminal 2 in Chiang Rai after our breakfast. We got our bus tickets to Bangkok.
You can also book bus tickets online from 12go.asia (https://12go.asia/en/travel/chiang-rai/Bangkok).
But I would suggest you to book directly from counter because its a lot cheaper than on online.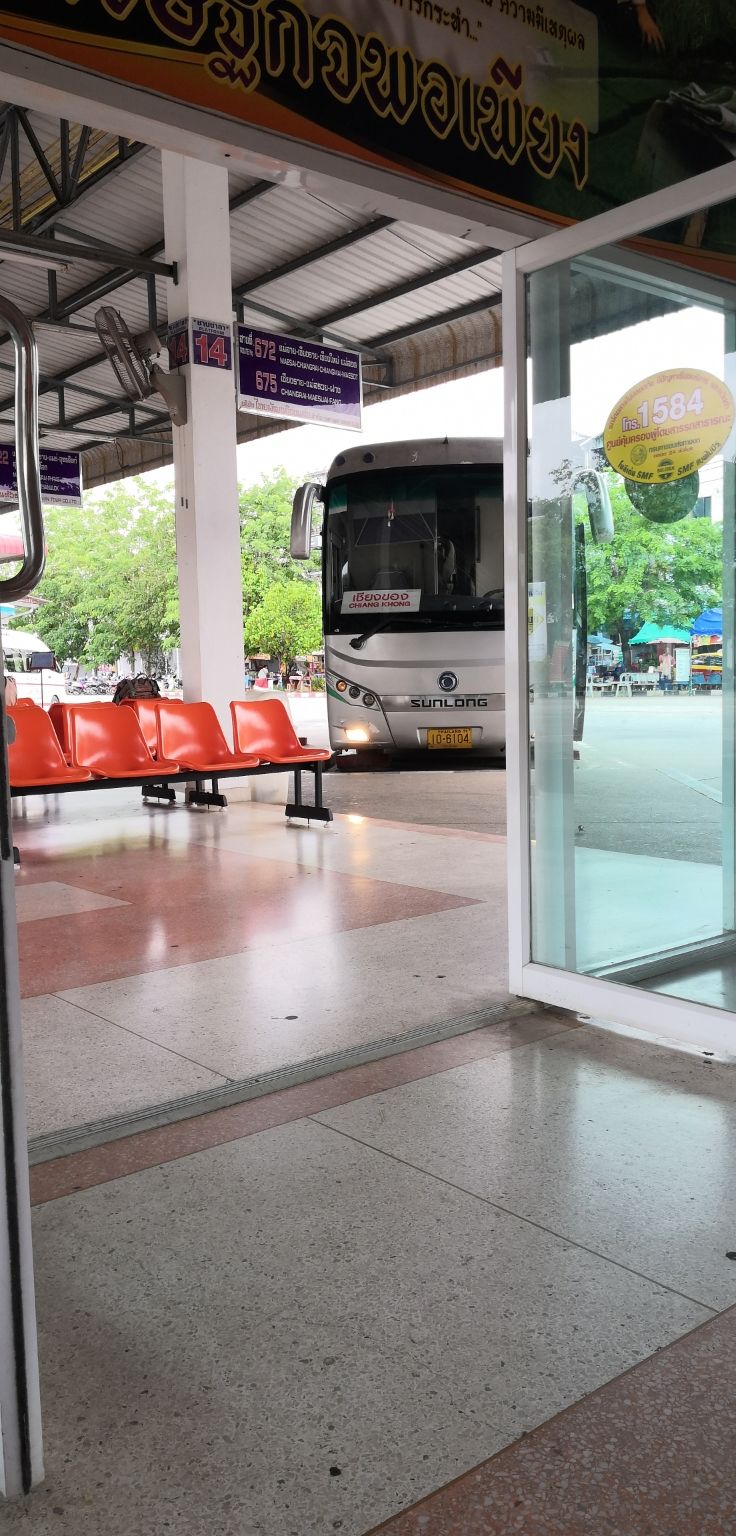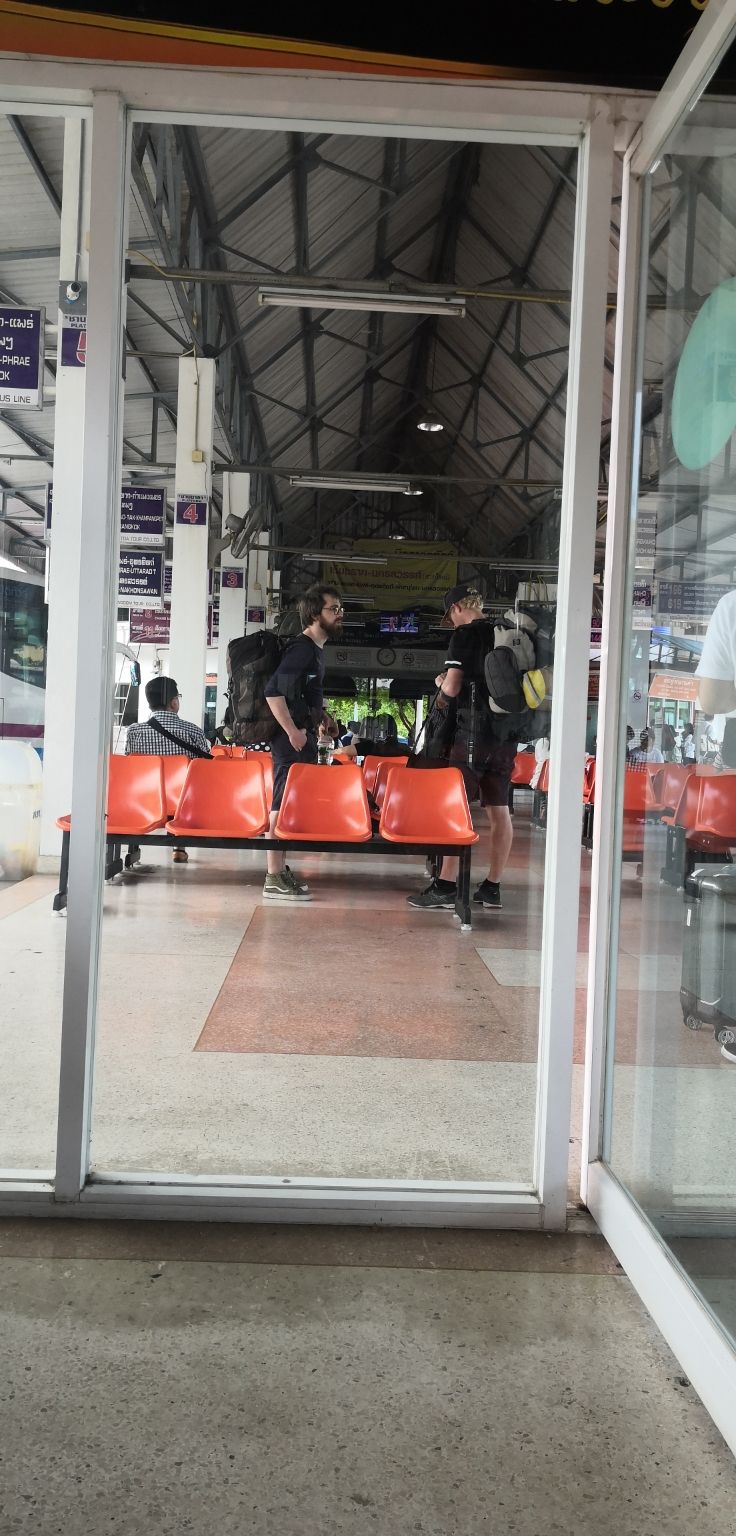 The next day morning we arrived at Mo Chit Bus Terminal, Bangkok. And took a taxi from there to our hostel which is in Sukhumvit . After We checked into our hostel, we got freshen up and got some rest and bought lunch from 7 Eleven, which does help us save some money. In the evening we explored the street of Sukhumvit which is famous for the many fashionable restaurants, bars, air-conditioned malls and luxury hotels.