Thailand is the mecca for first time international travellers. And no, I am not talking about tongue wagging middle-aged uncles, who want to get naughty at 40. I am talking about the millennials who are at the cusp of their almost-successful careers, stressful work life and with just enough money in their pocket to be able to afford a dream international holiday. For these millennials, Thailand is a dream come true.
My Thailand holiday happened in the December of 2016 and had the mix of destinations ranging from the modern Bangkok, to beachy Krabi and finally the cultural Chiang Mai. Thailand is known to have amazing backpacker friendly hostels, but honestly, I got more than I expected.
I have written about my crazy party hostel, Slumber Party in Krabi. However, the hostel I am going to talk about, took me by surprise.
Presenting, a first time backpacker and international traveller's delight - Once Again Hostel, Bangkok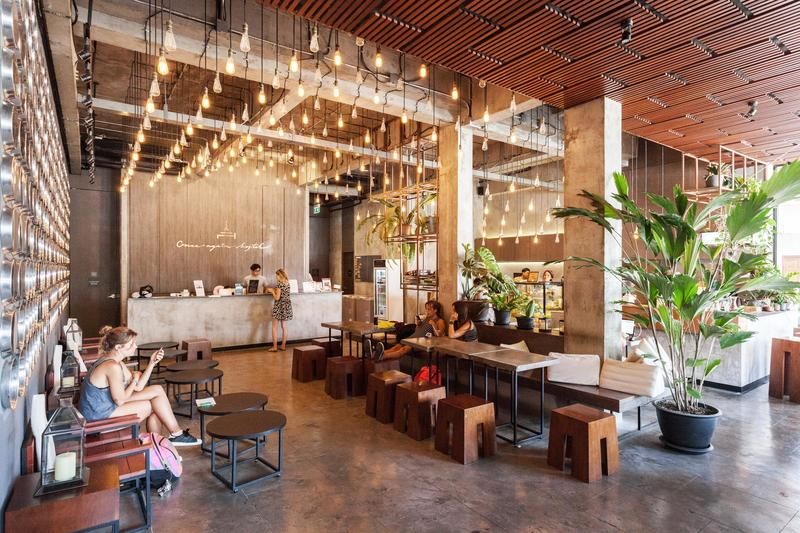 Once Again Hostel :
As the name reads, the hostel is already asking you to visit it again! (cuz its Once Again hostel, hehe). After a tiring journey from Mumbai and a metro + cab ride later, Once Again hostel felt like a weary traveller's delight.
Missdolittle 1 line review : Classy, Trendy, Modern and Convenient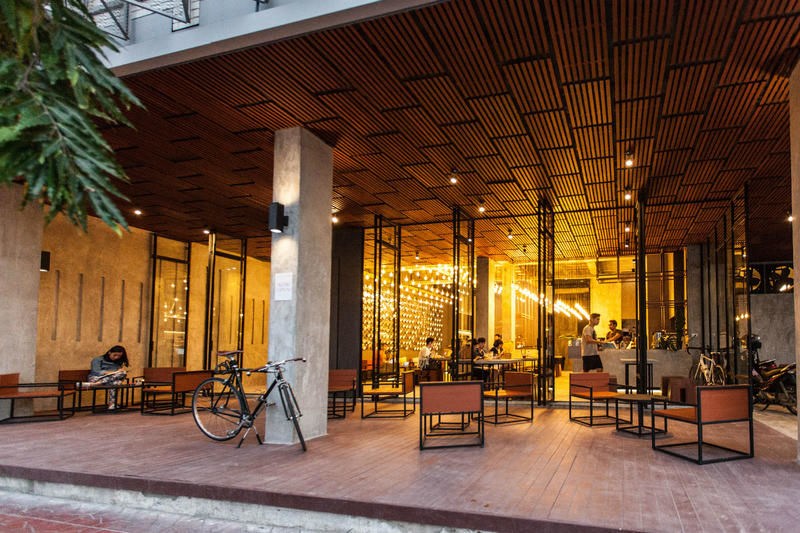 About Once Again Hostel :
It was swanky for a hostel, but cosy in its vibe. The golden yellow lights shimmered in the night, leaving a warm fuzzy feeling in my heart. The cafe was buzzing with young backpackers ready to plan their next trip, or quietly sitting alone, eating a meal. I fell in love with the place instantly.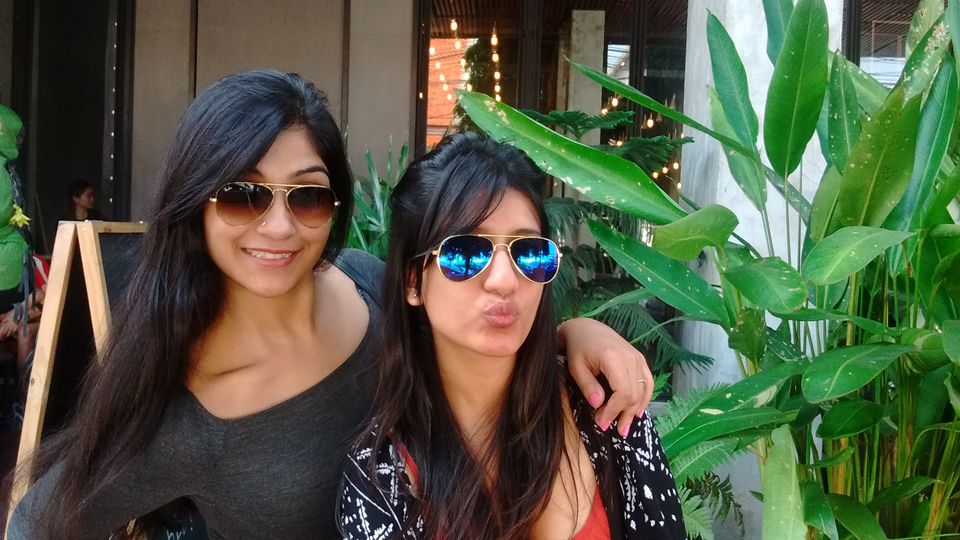 Getting there :
It is fairly easy to get to this hostel. Along with an invoice of your booking, there is a detailed instruction manual in English and Thai to help you navigate your way to the place.
Hostel Location :22 Samran Rat, Phra Nakhon, Bangkok, 10200
It is accessible from Suvarnabhumi Airport ( international) and Don Muang Airport (Domestic) by Taxi, Skytrain or Bus. We took the sky-train + local cab to get to the hostel. Taxis from the airport will cost a bomb (450 baht = 900 INR) while the option we chose should cost you 100-120 baht =240 INR.
Landmarks :
15 mins walking distance from Khao San Road- Thailand's Backpacker party street
7/11 just by the corner – for those midnight cravings for cup noodles or essentials
2 mins from Bangkok's best place to eat Pad Thai Noodles – Thip Samai (Maha Chai street)
Rooms:
The rooms are spacious and there are separate enclosures for women and men. Once you check in, you will be handed over a key card with exclusive access to your dorm. This is available at a deposit of 100-200 Thai Baht which is refunded at the time of checkout.
The dorms are spacious with neatly done-up beds and cosy comforters. The make of the bed will remind you of the capsule hotels in Japan, but a way larger. The bed is wide with a personal locker and space to keep your backpack.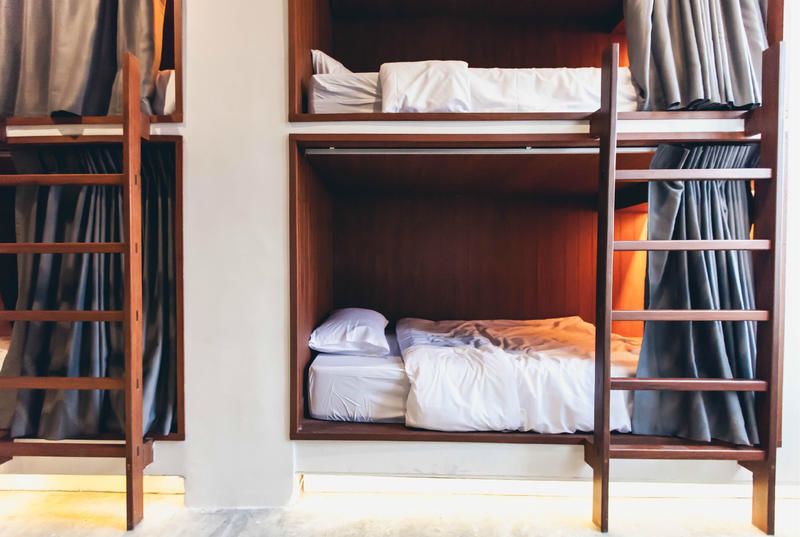 The toilets are super clean and are washed regularly for the comfort of the housemates. Hot showers are a boon and you can treat yourself with free soap and shampoo.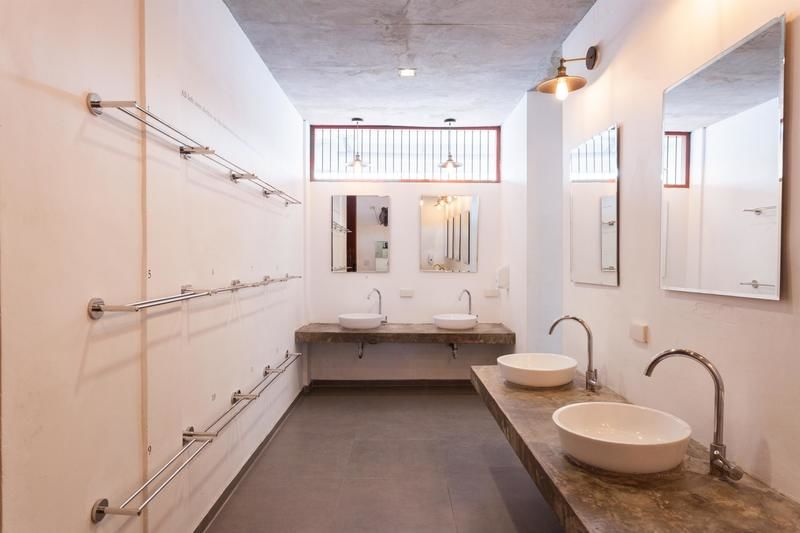 Amenities :
There are free lunches in this world and Once Again Hostel completely lives by it. The hostel boasts of
> Free Breakfast > Free Wifi > Free business centre > Free Housekeeping > Free City Maps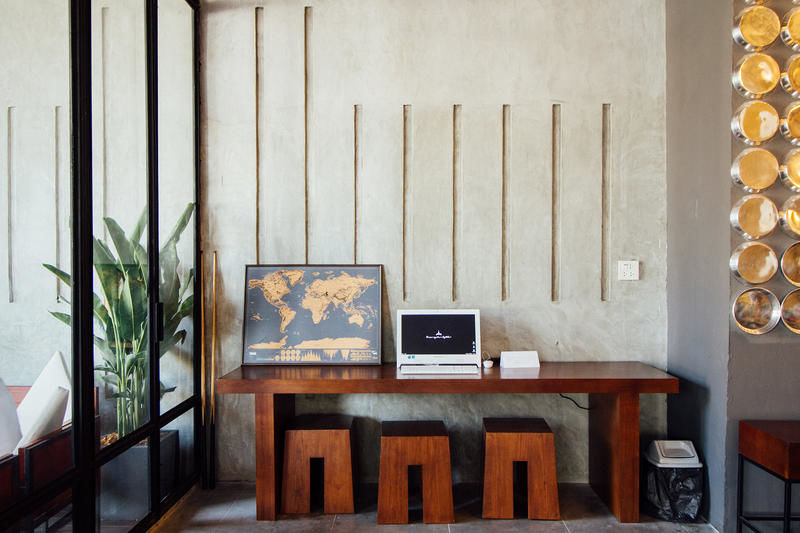 Other than this, the hostel has an amazing kitchen area with a fully running stove, microwave and a fridge. You can label your personal food items with your name and store it without worrying.
They also have bikes on rent, luggage storage and postal services.
Food :
There is complimentary breakfast was with unlimited milk, oval tine, cornflakes and some fruit. It also had a business centre for working and a chill living room.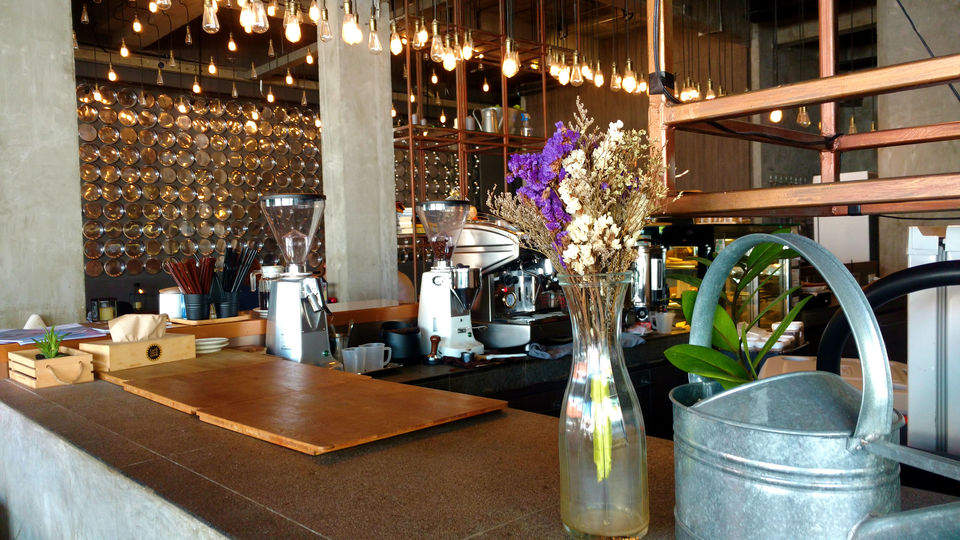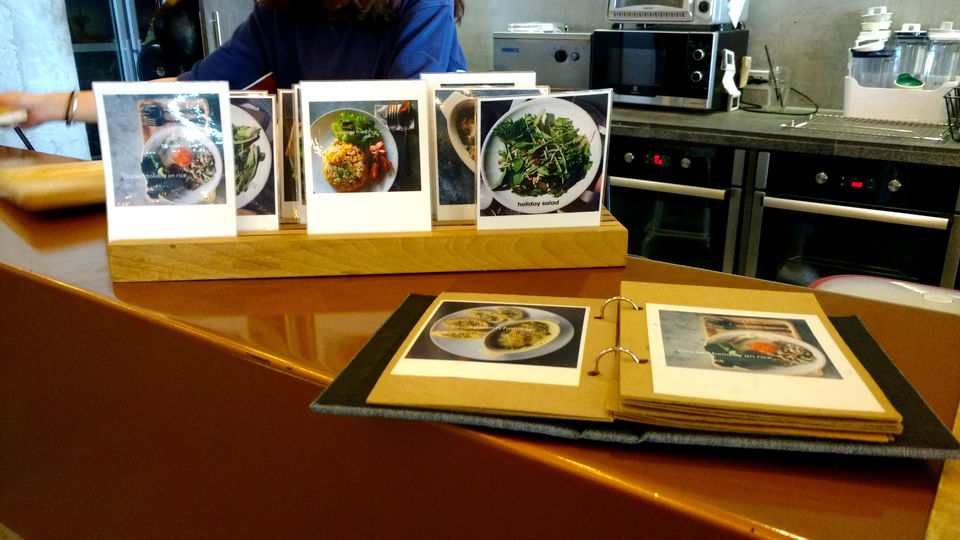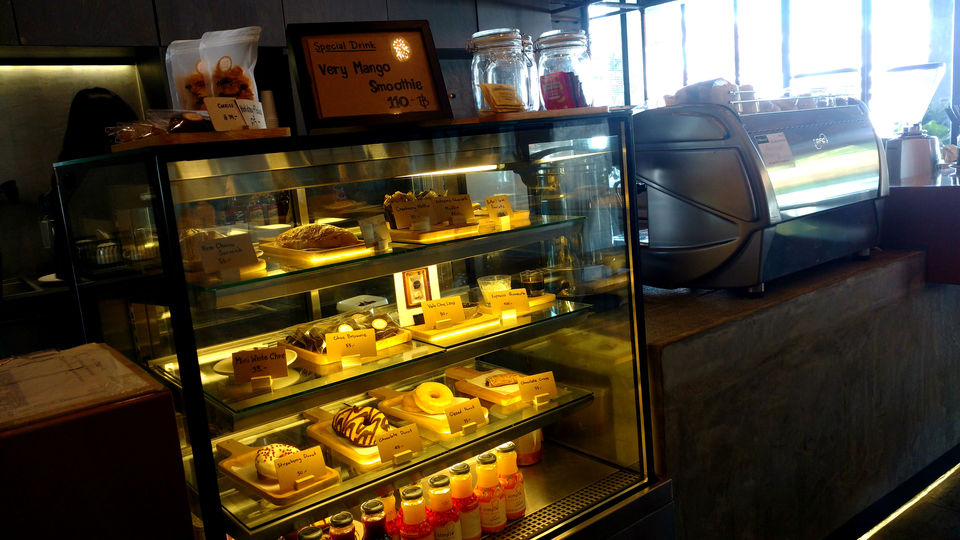 Pro Tip : One must not miss the Pad Thai noodles at Thip Samai Bangkok. It is located 200 meters from the hostel and you can treat yourself to the most legendary Pad Thai noodles in Thailand. The restaurant finds a constant place in many food tours organised in Thailand. Well, yes they had 1 vegetarian option on their menu. It's love at first sight as the food is so good visually and the flavours are to die for. Notice the peanuts, green onion, mushroom and Thai chilli?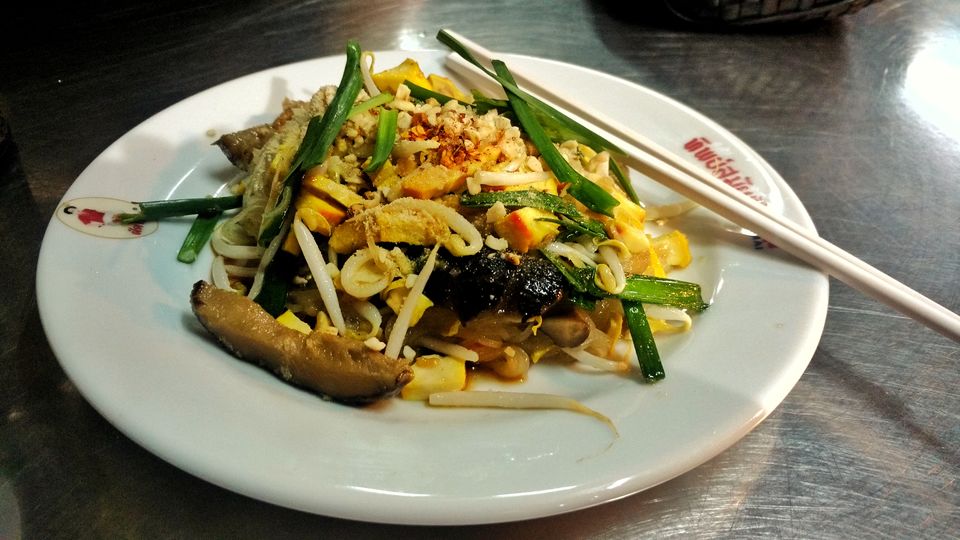 Budget :
Ranges from Rs 700 INR to 1200 INR per night. I stayed here in December, at 900 INR. which is a steal deal considering the fact that December is peak season in Thailand.
Book:
I booked this through Hostelworld which is an amazing website to find hostels to stay in. Hostelworld will make you pay only 30% of your total cost while booking, rest is to be paid in cash.
Pro Tip : Keep cash handy in Thailand. From hostels to tuk tuks to night market vendors, all prefer cash. They accept credit cards at these hostels, but they charge a service fee for that. Plus you will need money for paying for the key card and hence keeping cash on hand is the wise thing to do
Things to do around :
Bangkok has a variety of experiences to choose from. Ones I recommend are as below
The Grand Bangkok Palace : The King's abode, this palatial residential is a huge enclosure with private quarters of the king, along with mesmerising wats (temples). The famous Temple of the Emerald Buddha is located here.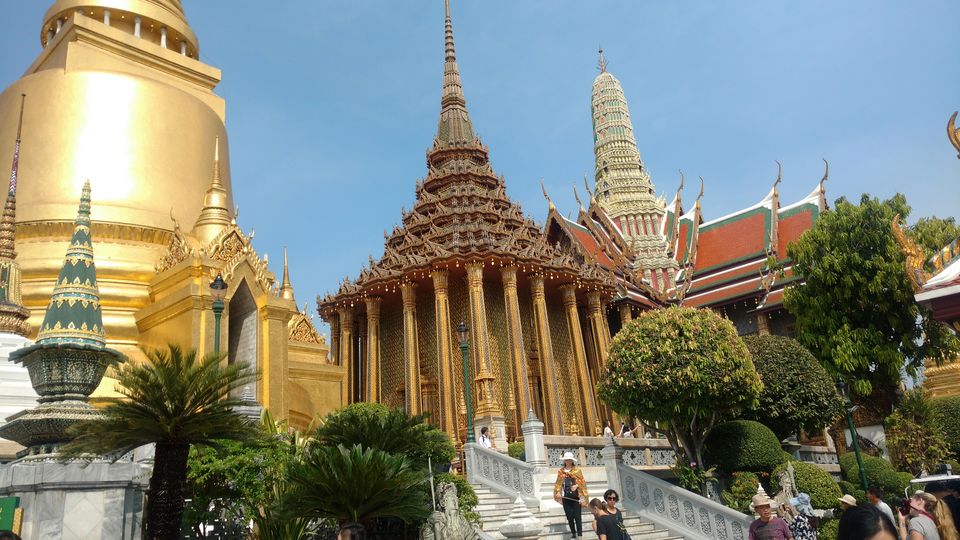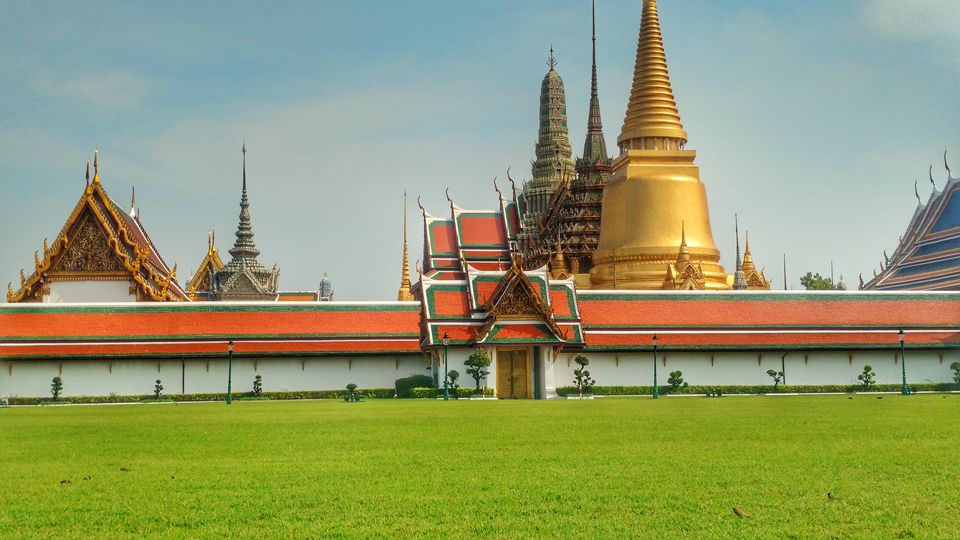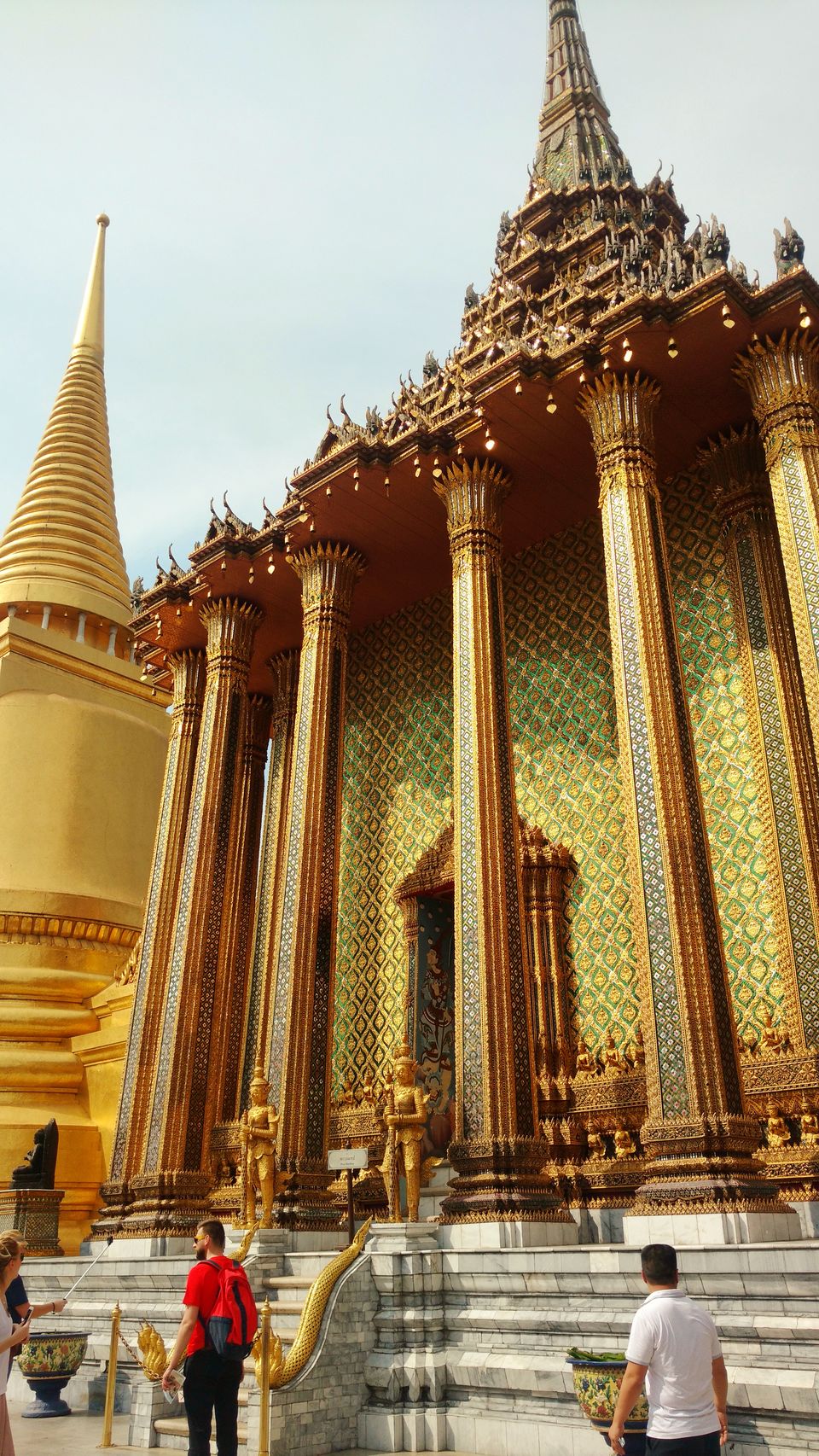 Wat Pho, Temple of the reclining Buddha : This temple is located on the south of the Palace and can be reached by a quick tuk tuk ride. It is one of the 6 most illustrious royal temples.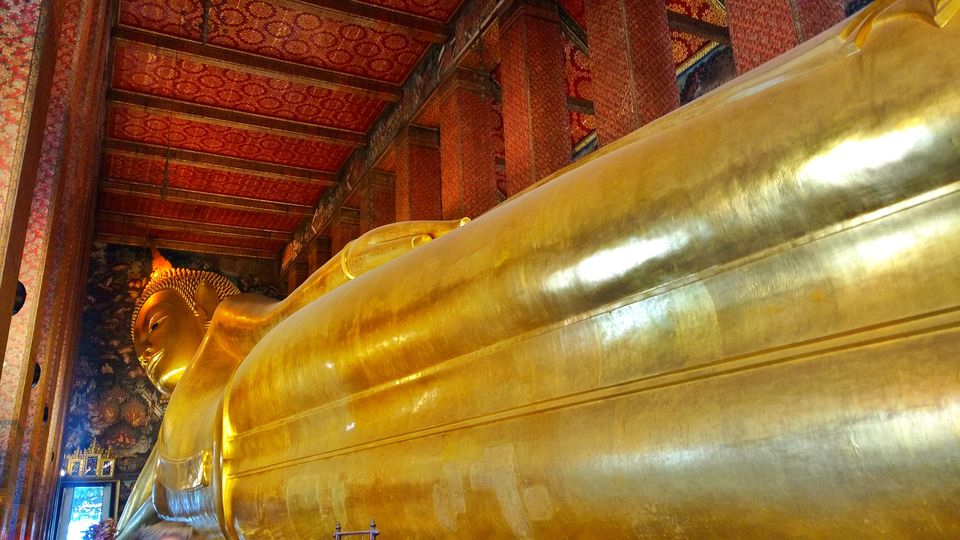 Khao San Road : My favourite streets in Thailand, Khao San road is the street that never sleeps. It has amazing street food options, with cheap bars and roadside supply of Chang Beer.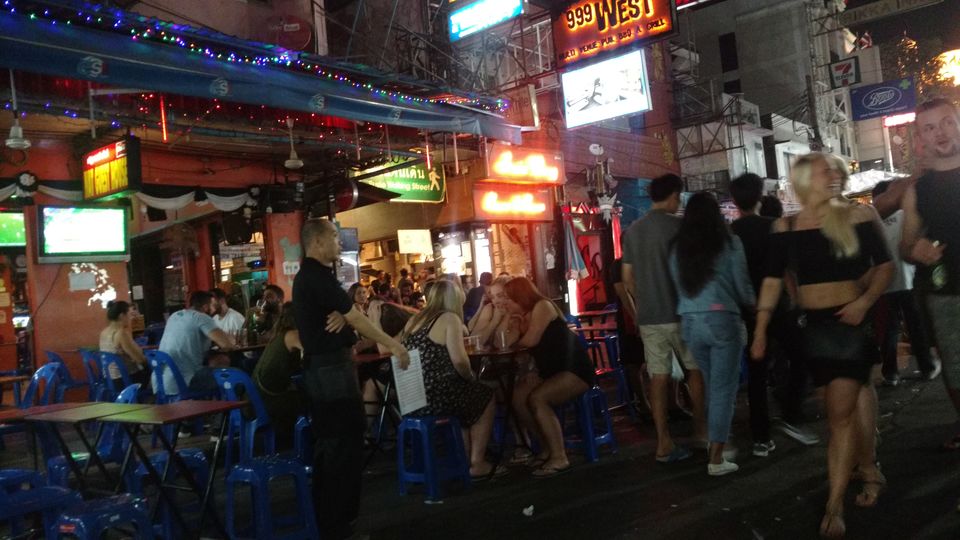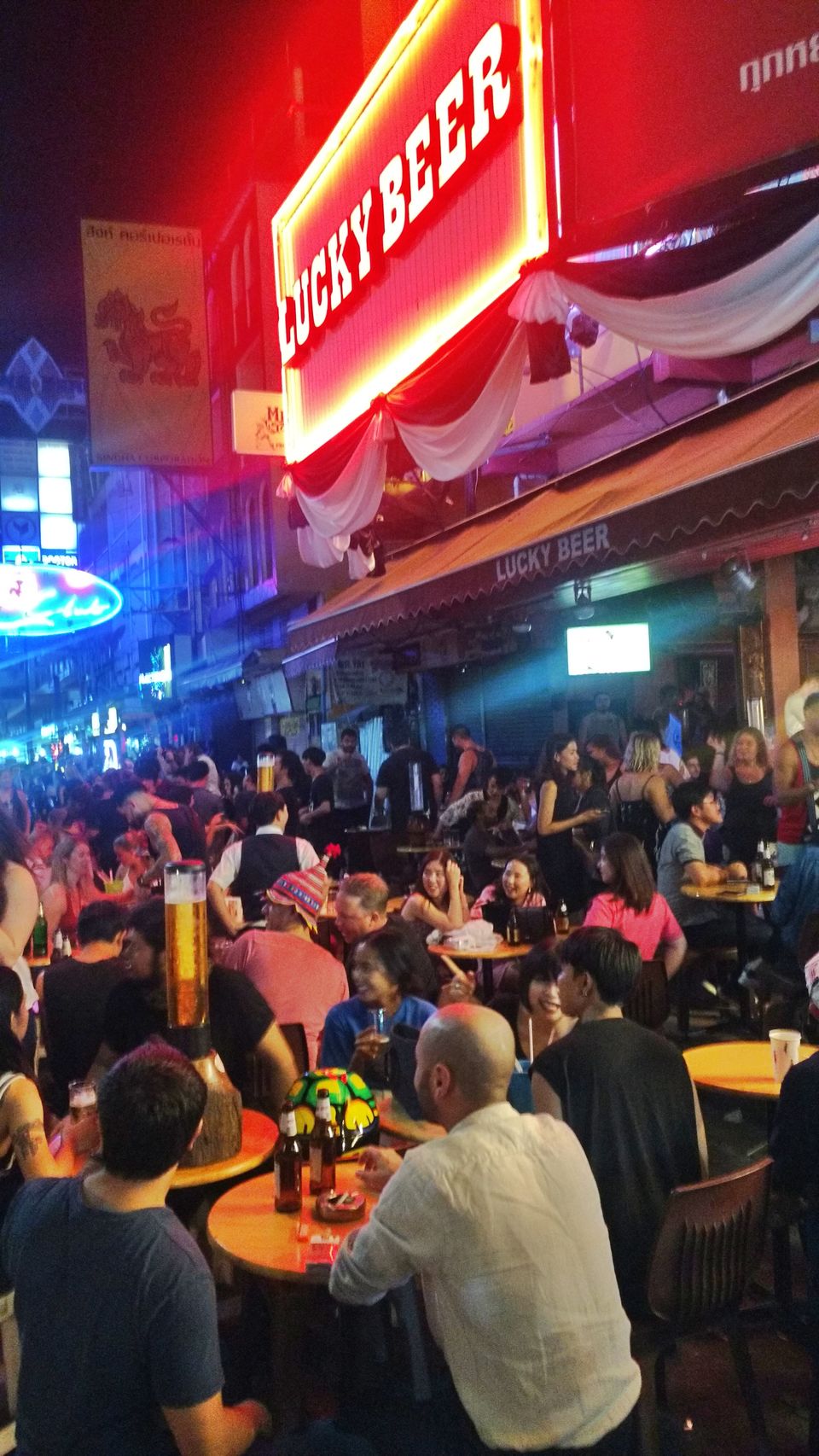 Pro Tip : This place has reported instances of people known to fleece you of your money by spiking your drink. Remember to be safe, buy alcohol from trusted supermarkets (7/11's are the best) and always watch your drink.
If you like what you see, feel free to drop in a comment or two. It will be swell if you follow my work on Instagram or Wordpress