If visiting a haunted place is on your bucket list, Bhangarh should definitely be on top of that list. A normal tourist location during the day and a site for paranormal activities after dusk, a visit to Bhangarh definitely isn't for the faint hearted. In fact, the Archeological Survey of India has put a ban on the entry to Bhangarh Fort before dawn and after dusk. Whether haunted or not, this place does provide some exciting opportunities for photographers. The ruins of the fort palace, the intricate architecture of the temples, the locals in their traditional attire and even the local langurs in the backdrop of the fort walls - you will have very little reason to put your camera down while in Bhangarh.

The township of Bhangarh was founded in the latter half of the 16th century AD by Raja Bhagwant Das, the then ruler of Amber. Later, it was made the capital of Madho Singh, brother of Raja Man Singh. Madho Singh was Diwan in the court of Mughal Emperor Akbar.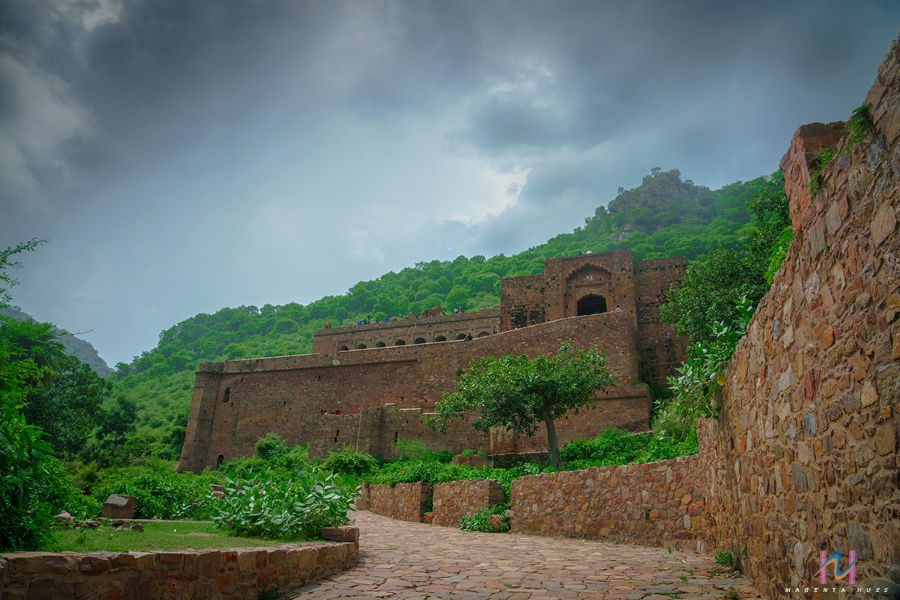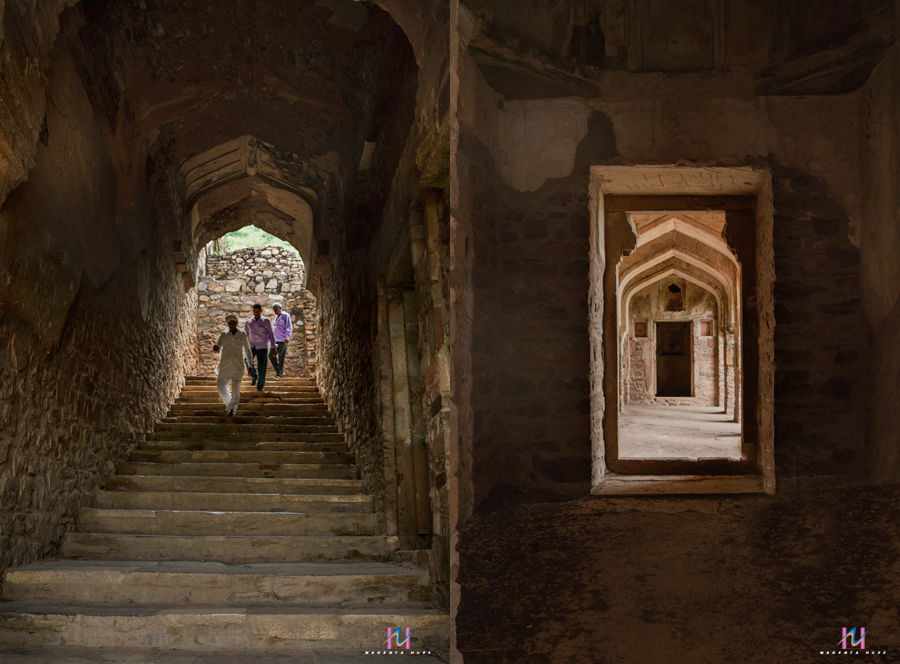 The fort remnants consist of fort-walls, gateways, markets, havelis, temples, royal palace, chattaris, tombs and the like. The important temples are Gopinath,Someswara, Keshavrai and mangala Devi Temple, all in Nagara style of Temple Architecture. The Royal Palace is said to have had seven storeys, but only four storeys now remain. The entire township was protected by three successive fortifications. The outermost fortification was provided with five gateways from North to South, named as Ajmeri, Lahori, Hanuman, Phoolbari and Delhi Gate.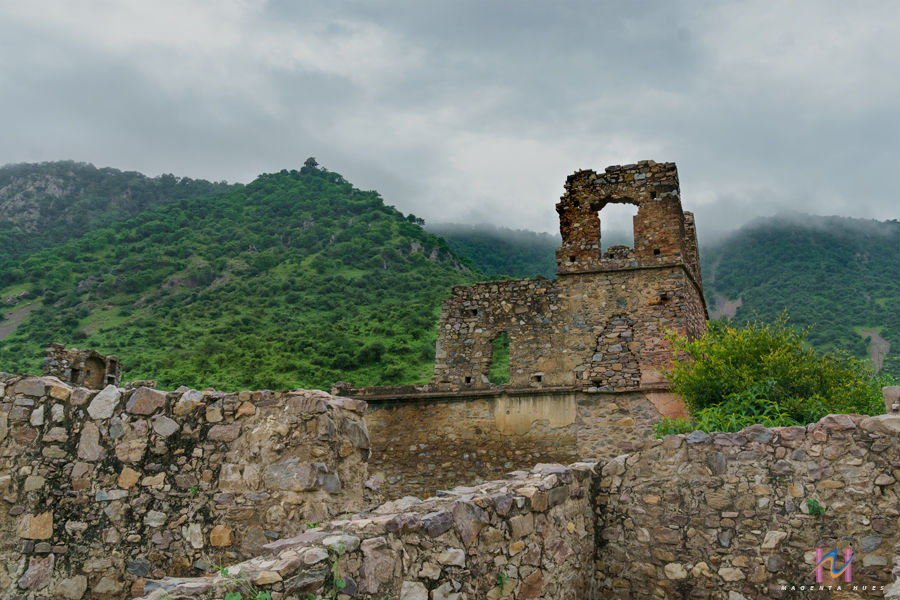 As per local folklore, two legends are in place, defining why Bhangarh is the most haunted site in India. As per the first , a sadhu named, Baba Balak Nath used to live and meditate in the area. He warned King Madho Singh that if the shadows of the fort walls touched his house, the roof of the fort would collapse. However, the king ignored his warning and continued with the construction of the fort. The moment the shadows of the fort fell on the sadhu's house, the fort's roof collapsed. Even now, any roof constructed within the premises apparently collapses. According to the second legend, there was a tantrik named Singhia, who fell in love with princess Ratnavati. He resorted to black magic to win her over. However, the princess got to know of his plans and ordered him to be executed. However, before being killed, the tantrik cursed the village to remain roofless and the residents of the fort to die.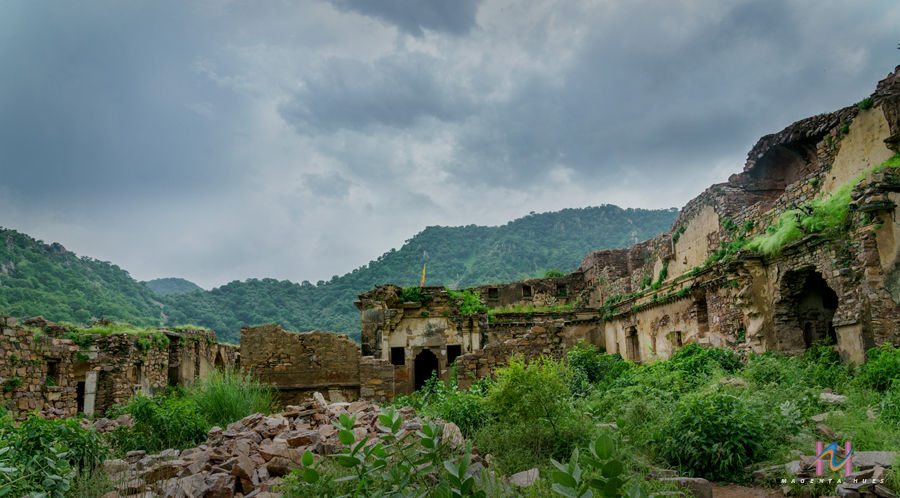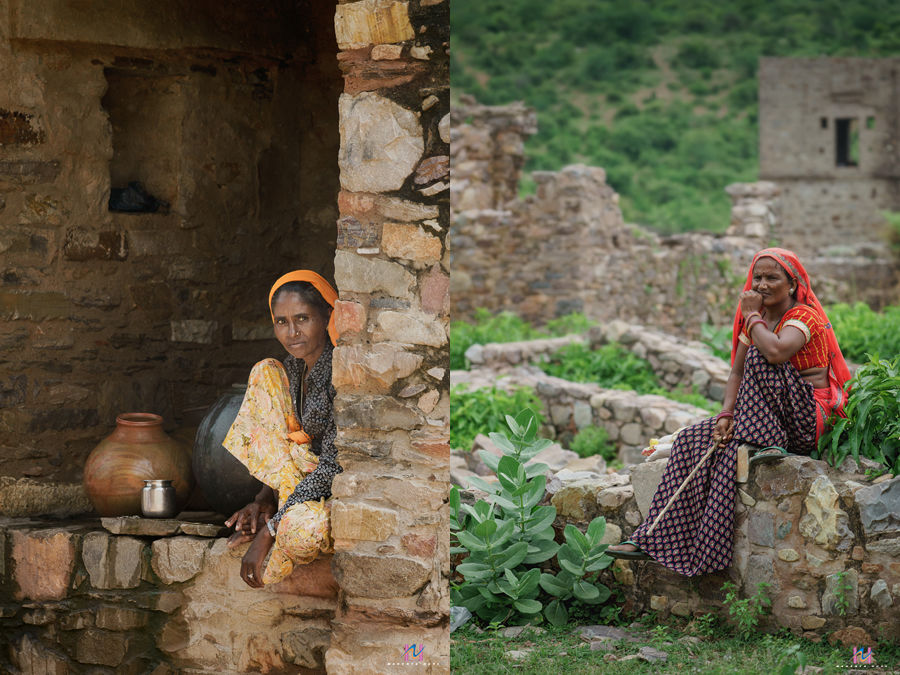 People claim to have heard screams, voices of women crying, sounds of bangles and eerie smells after dusk. Ghostly shadows, strange lights, and unusual sounds of music and dance have also been widely reported. The bravehearts who dared to stay back overnight never returned.
Haunted or not, this place is definitely worth a road trip. Until next time, in Rajasthani style "Ram Ram Sa"