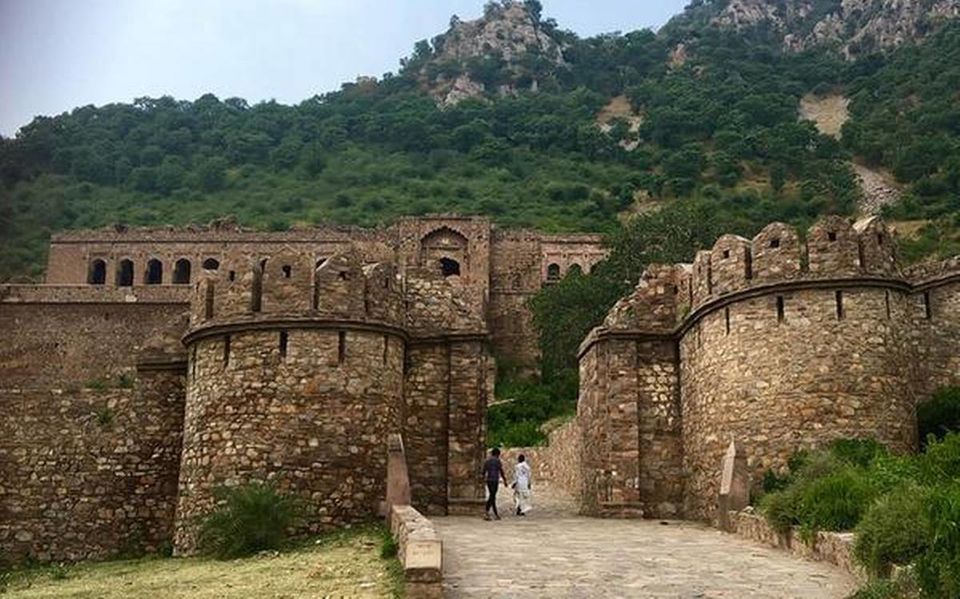 Located 300kms away from Delhi, this ruined city in Rajasthan is famous for being one of the most haunted places in India. Flanked by the Aravalis on all three sides, it encloses a fort, as well as temples, cenotaphs and havelis. The city was originally established in 1631 by Madho Singh, the son of great Mughal general, Man Singh of Amber. According to legend, it was abandoned because of a curse by a tantrik named Guru Balu Nath, who is said to be buried here in a small samadhi.
Locals believe that the tantrik cast his spell because of his unrequited love for the kingdom's queen Ratnavati.
The whole city was cursed, with the exception of the temples. The most important shrines here are the Hanuman Temple, Gopinath Temple and Naveen Temple, while Purohit ki Haveli is also worth a visit.
Head to the terrace of the Royal Palace for panoramic views of all the four gates-Lahori Gate, Ajmeri Gate, Phulbari Gate and Delhi Gate.
While most of the ruins are well-preserved, modern-day Bhangarh is only a shadow of a once prosperous city.
No visitors are allowed to linger in the area after dark. An Archaeological Survey of India (ASI) sign board carries an ominous warning: "Staying after sunset is strictly prohibited in this area."
Stay tuned and follow me for more such interesting Stories...