Well if anything excites me beside roaming around the world, its food. On my recent trip to Bhutan I met lot of travelers and tourist with complain about good food.
Now the native food of Bhutan is interesting enough, all boosted up with nothing but chilly. When in Bhutan do try Ema Datshi and Butter Tea (cheap and easily available around). But this particular post is about the cafes where you can find food suitable to palate around the world.
This cozy little cafe in Paro town, is all about yum light food and aromatic beverages. I went there just after tiger nest, so was tired and hungry; and as soon as i entered the cafe, i was welcomed with air filled with amazing coffee aroma and lullabies (the guy on counter was cradling a baby). The food was simple, yum and value for money.
I Ordered: Mushroom Cheese Sandwich and Chamomile tea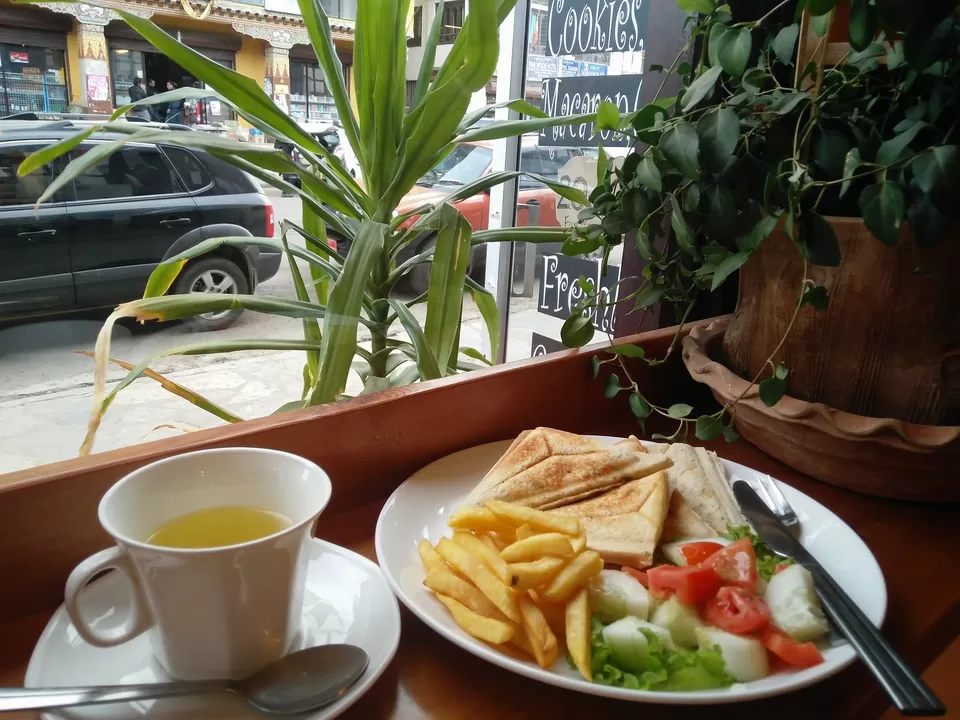 Bakery Just Next Door
Now I am not able to recall the name but there was a bakery just next door to the Champaca cafe, with a spread of amazing tarts and cakes. The place was cute and I had a real tough time to pick one piece to satisfy my sweet tooth.
I ordered: Blueberry Cake and Caramel Coffee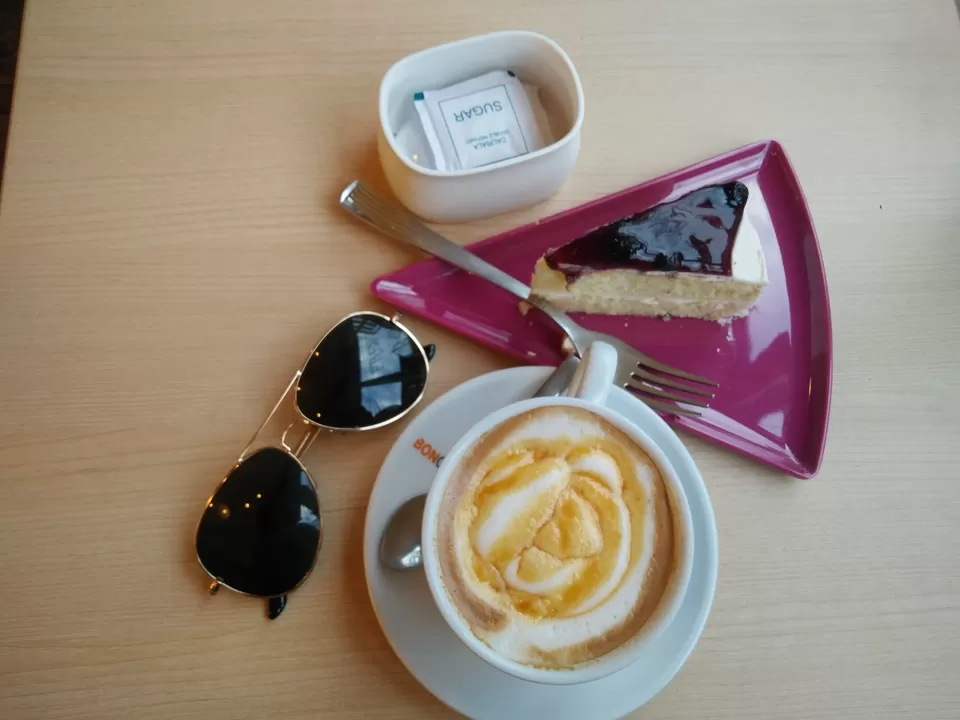 After that I spent long time in Thimphu, because I was not able to get my extended permit due to public holidays, so was able to find many places with good affordable food.
This is certainly most googled cafe of Bhutan, and almost lives up to the expectation. Its a place where you can find people of almost all nationalities sharing stories and books. Well its almost always crowded, and food is averagely yum.
I ordered : Olive Pizza and Oolong Tea, A Carrot Cake too !!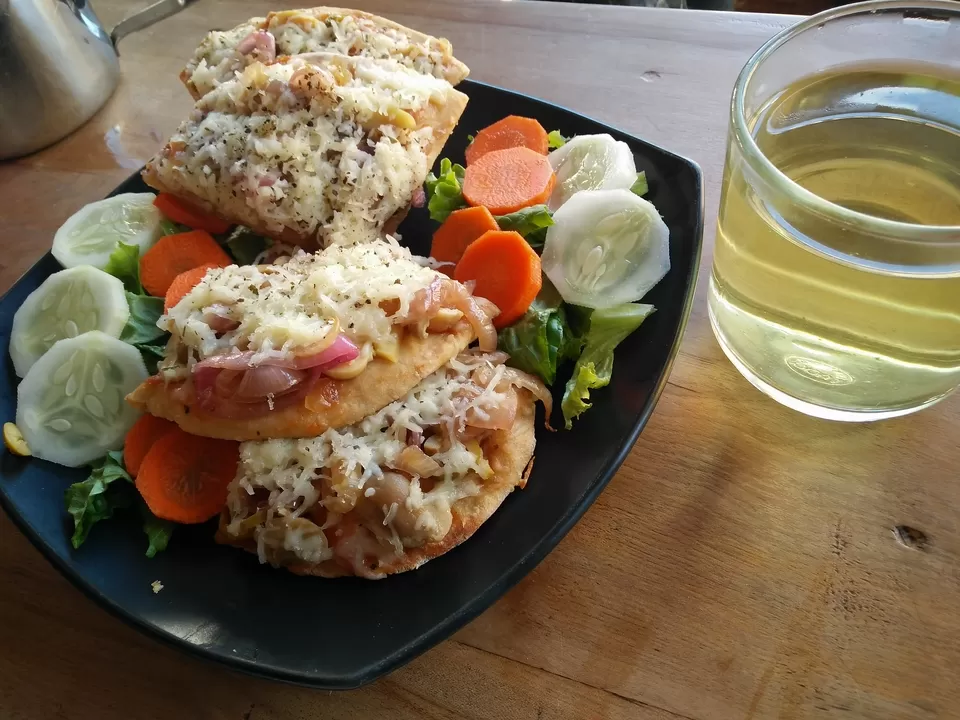 Illy Cafe, Thimphu
This lesser known place in Clock Tower area, certainly has the best outdoor seating at the back of the cafe. Just order a cup of tea; and enjoy the cold breeze and amazing view while sipping on it along with a book or may be some music.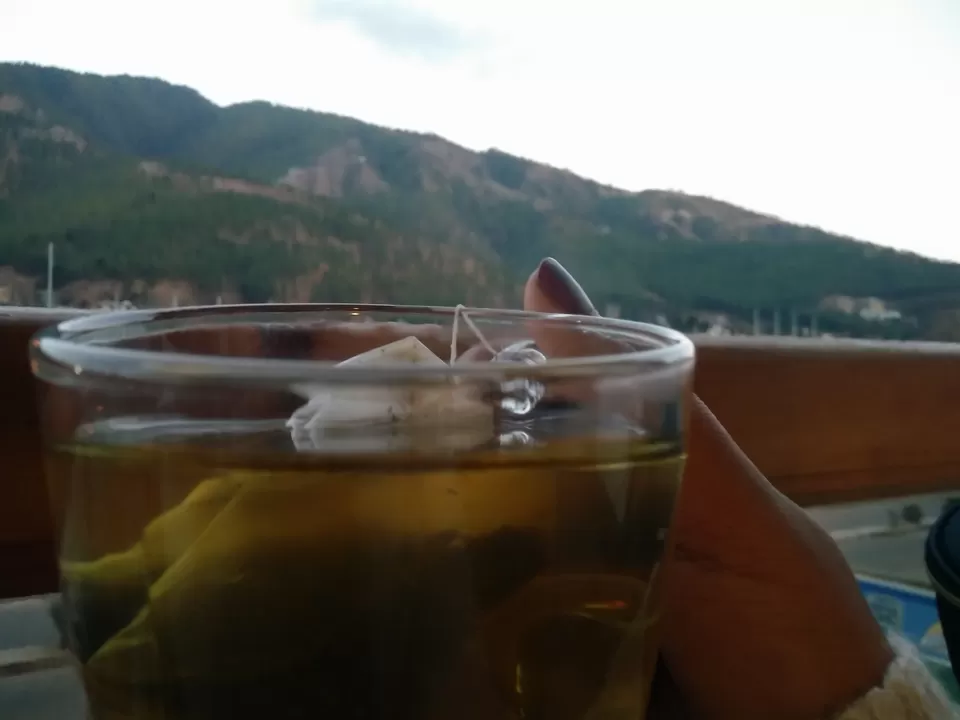 This Pastry Shop
Stumbled upon this hidden gem just around the only marked traffic intersection of the country.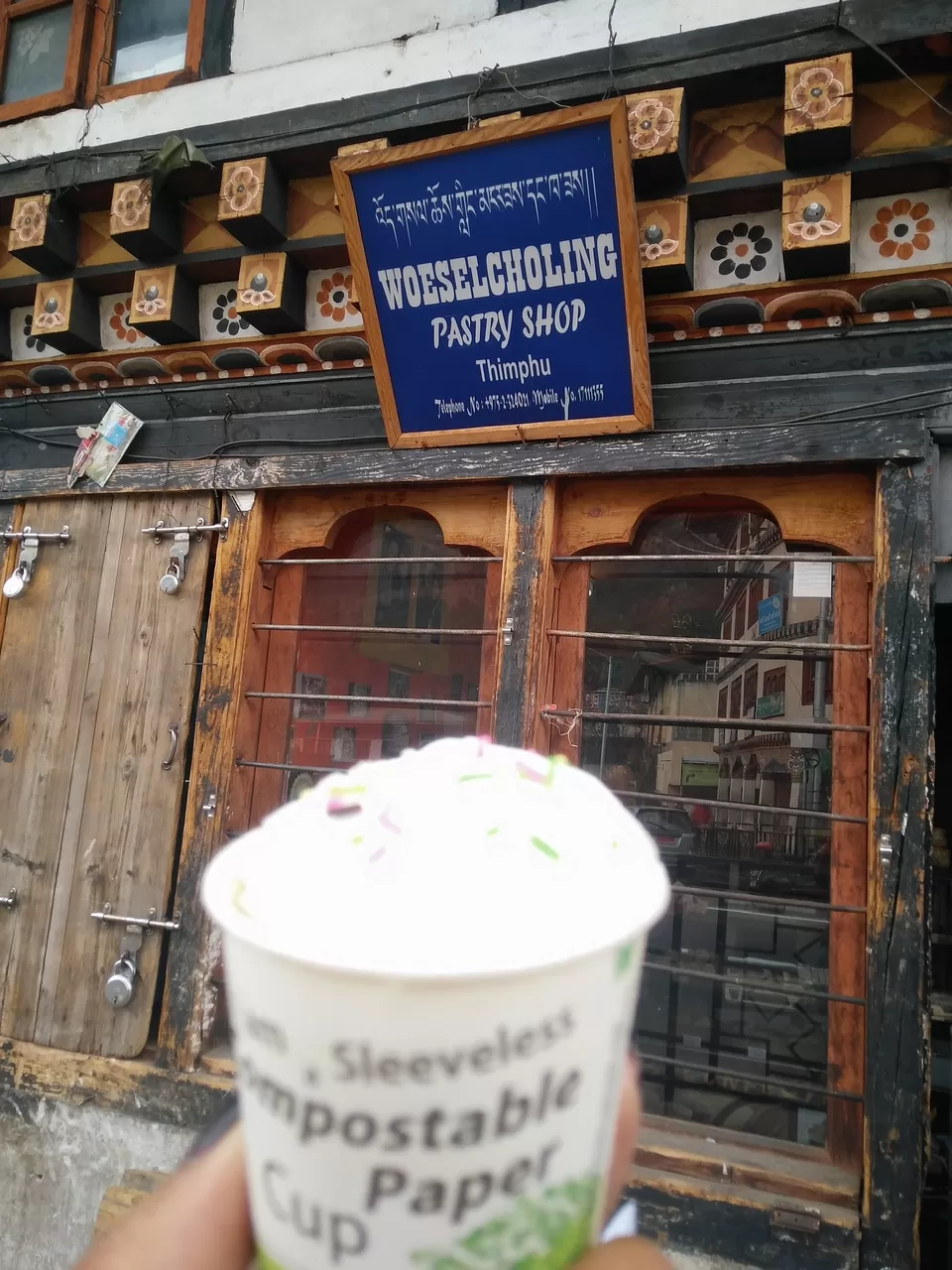 Looking for Bhutan's Gourmet experience, well here it is. A place well designed with little modern take on Bhutanese architecture, and a very limited menu. The food they serve is pretty to eyes and palate. A multi-course meal is very reasonably priced here.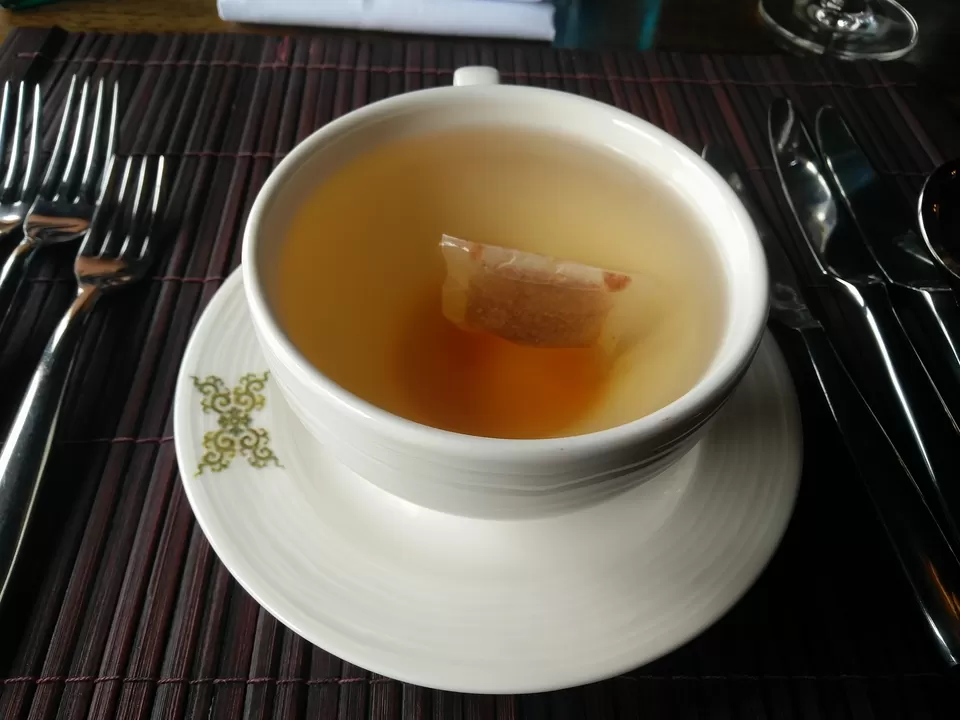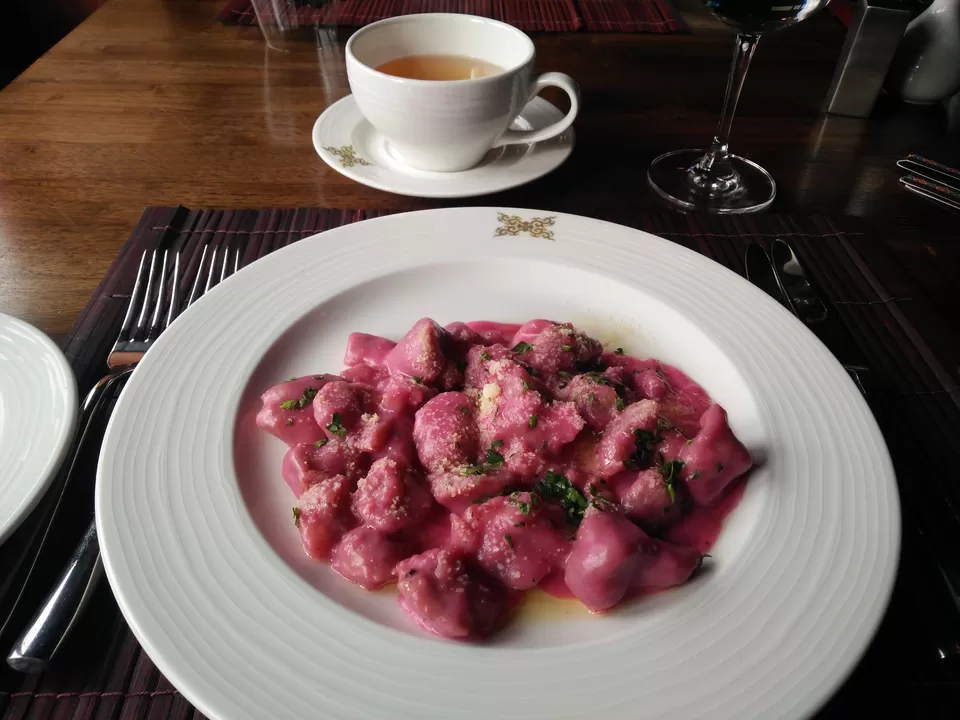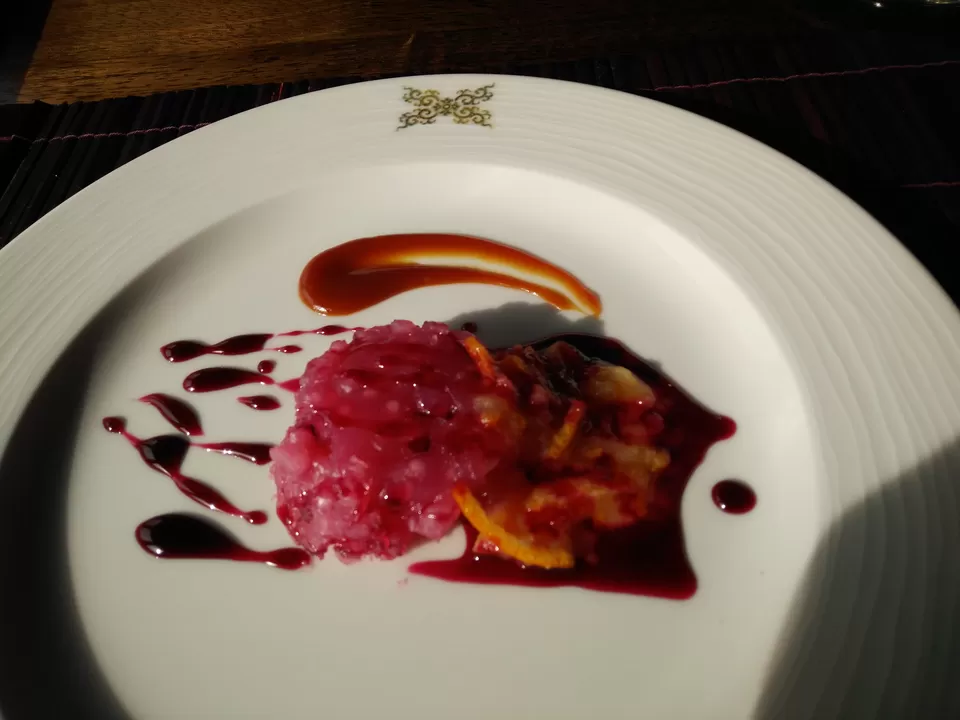 Others:
New Grand: Pure veg authentic India food
Hunger Strike: Best roadside momos and rolls
Dry cakes are must have, wheneven one is spotted!!
Happy Travelling!!
Frequent searches leading to this page:-
Bhutan honeymoon packages from Mumbai, top places to visit in Bhutan, best places to visit in Bhutan in December, best time to visit in Bhutan, Bhutan packages near me