Bhutan-India relations have always been harmonious and the two countries maintain close traditional-ties. This special relationship lets Bhutan to be a protected state and fortunately, for Indians, is open for a visit, without the hassle of applying for a visa. Even the Japanese passport holders, who possess the strongest passport in the world, need a valid visa to enter Bhutan, but not Indian passport holders!
Land of the Thunder Dragon, Bhutan is a tiny landlocked gem which is truly heaven in disguise. Bhutan is a fine example of a disciplined country that has been able to establish itself on a monarchical style of government with Buddhism at the centre of its ideologies. One would assume that Bhutan is no different from any other Indian hill-station, only to be proven wrong with their very first step into the country.
Unlike a lot of countries, Bhutan has been able to evolve peacefully - you won't hear even the beep of a car horn in the country for days altogether; neither will you encounter any incidents of aggression or deception. Tranquility- Hospitality-Equanimity are the qualities that are infused within the very beings of the Bhutanese people.
Experiencing the country brings you closer to your consciousness, making you feel closer to divinity, enlightenment and peace. This positive energy that reverberates throughout the kingdom of happiness ensures that one returns renewed, refreshed, and revived. If you're seeking purpose, direction and meaning in life, simply head to Bhutan, and I assure you you will discover the answers to everything. You will rediscover yourself.
How To Get To Bhutan?
Bhutan is well connected to India by air and by road. The fastest and most convenient way of reaching Bhutan is taking a flight to Bhutan's only international airport in Paro. Bhutan's most famous airline, Druk Air flies from New Delhi to Paro in about 2 hours and 20 minutes. If you're in the East, you can instead book a seat in Druk Air from Bagdogra to Paro which reaches in just 30 minutes! Make sure you carry your passport, as it is important for Visa On Arrival that SAARC nations are eligible for. This Visa will permit you to travel in Paro and Thimphu. (You will need to apply for a separate permit to travel to other parts of Bhutan: Available at Thimphu)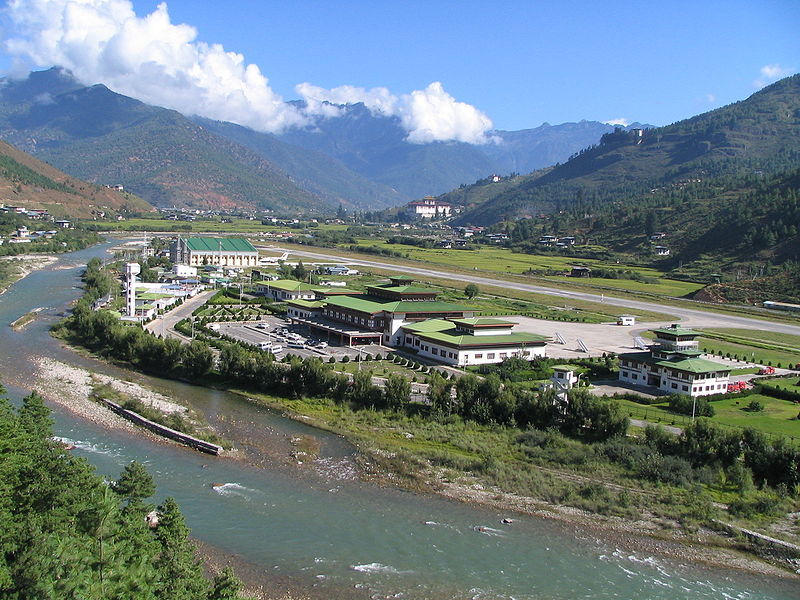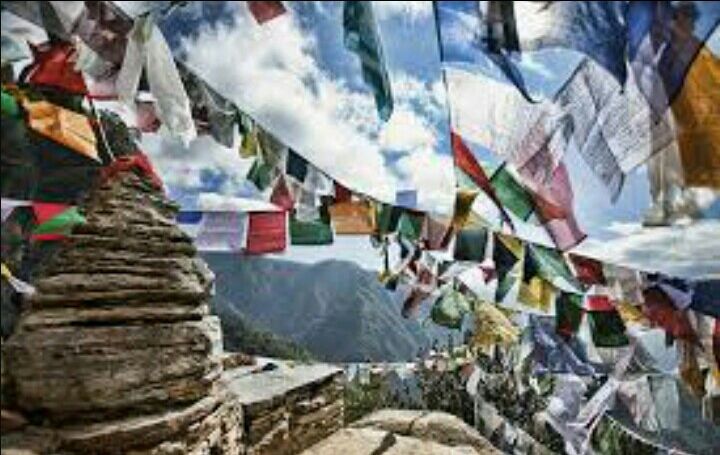 Fun Facts: Paro airport is one of the most difficult landing strips in the world, as it is sandwiched between two Himalayan mountains that are about 18000+ ft. It is reported that only 8 pilots in the world are qualified enough to land a plane at Paro. Do keep a lookout for the window seat for a majestic view of the Mt. Everest.
Currency
Bhutanese currency, Ngultrum is at par with Indian Rupee, so much so that you can even use Indian Rupee instead of Ngultrum, you don't need to exchange! However, it is suggested that you carry INR in lower denominations.
When To Visit?
The best time to visit Bhutan is between March to July and October to December. In summer months, it is advisable to carry only light woollens as the days can get pretty hot. However, be well prepared with warm clothes and trekking gear during the winter months as you do not want to waste time being sick in this majestic country.
Where To Stay?
Remember that once you arrive in Bhutan, you will want to explore its various valleys and towns. To do so, it best to rent an Airbnb property or private room. It will cater to needs of those who want enjoy a their own space as well as those who simply want a place to bathe and sleep without any exhorbitants. This way, you'll spend less money on accommodation and can thus, spend more on food and expeditions.
The Itinerary
A major Buddhist monastery and fortress of Paro. If you around going around March or April, attend the four-day Tshechu festival that is celebrated with processions and traditional mask dances depicting Buddhist fables.
Opens from 9am-4:30pm. It is famous for its unusual conch shell shape and its displays of Thangkas that depict Bhutan's seminal saints and teachers. You can also see ancient and modern festival masks to understand the evolution in Bhutanese culture.
The Market Place
Purchase exclusive Bhutanese handcrafts, jewellery, scarves, and shawls. The main market also has amazing cafes that you can visit. Yegyel Cafe is a great option if you fancy Thai Food.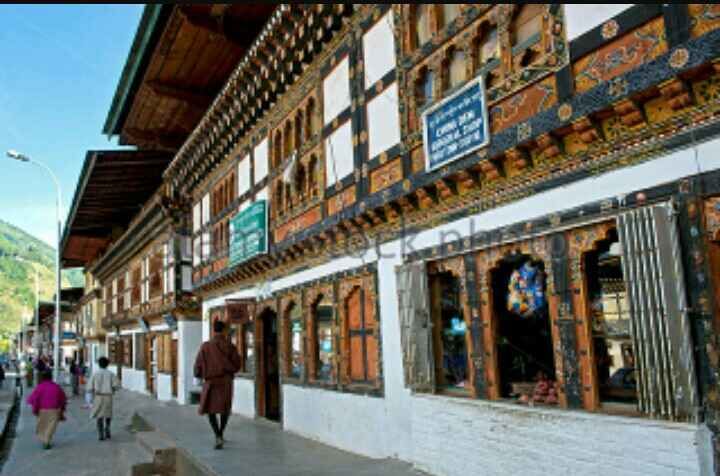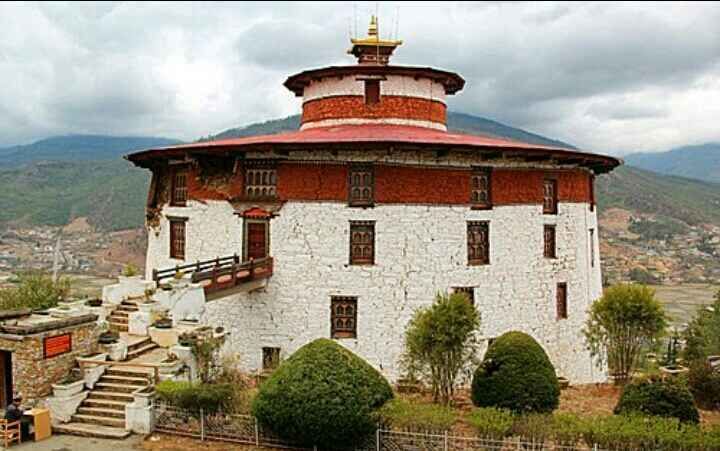 This is going to be the highlight of your trip! The Tiger's Nest or the Takstang Monastery is the highest rated trek in Bhutan located at the height of 10,000 ft. Expect a three to four hour climb, which is on a medium difficulty level, but gets difficult right after you are midway.
It is advisable to start early so that you can spend time in and around the monastery. Make sure you buy a walking stick that is available at the base. It shall come handy during the trek! After a steep climb, you will be descending and climbing around 850 steps to the majestic view of the Taktsang Monastery. Do abstain from taking selfies while you're climbing the stairs as fatal accidents have been reported.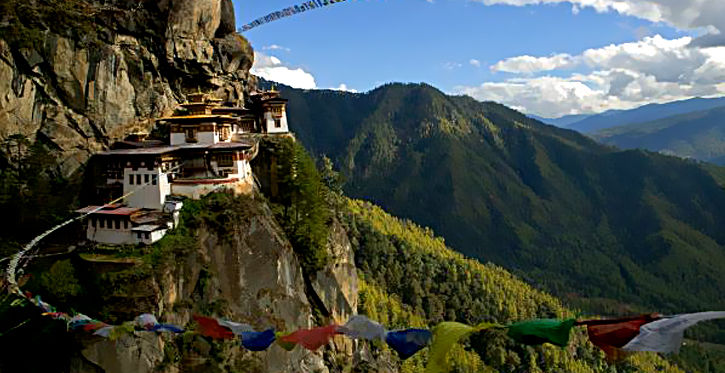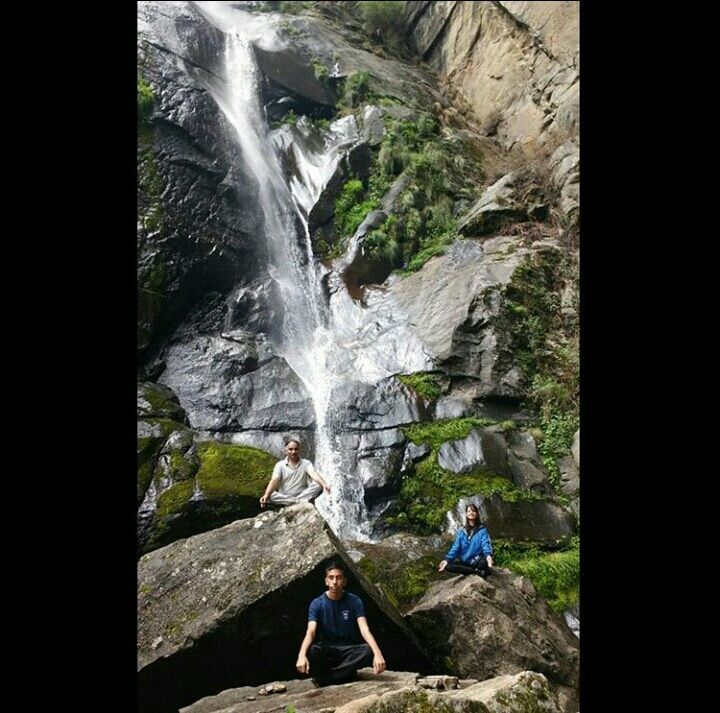 Also carry snacks as there are no stalls or shops on the trek trail. However, you can help yourselves with a buffet meal or tea at the midway. Remember, you will not be allowed to enter the Monastery if your legs aren't fully covered. Refrain from wearing shorts at all cost.
The descent to the base will take you about two hours, and ofcourse, is much easier than the climb. Don't plan to do anything once you're back in town because the trek will leave you exhausted. Just lay back and enjoy a picnic on the river bank.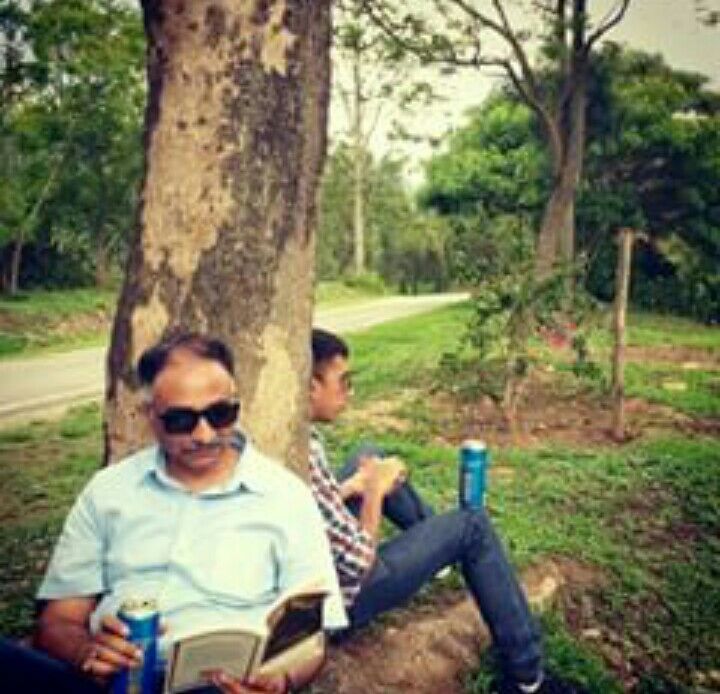 Next day, hail a cab and travel to the capital town, Thimphu. Aim to keep this cab to get around in Thimphu, as it be a more convenient and cheaper option since cab fares are higher there. Moreover, the cab drivers in Bhutan are very gracious and will always indulge in a conversation about His Highness, Bhutan, and Buddhism. Thus, you'll be learning a lot while you're in transit. You can contact Mr. Mangal Singh at +975 17607472 to book for a trip.
** (Read Part 2 for Thimphu, Punakha and Haa Valley)
Cover Image Credits: http://www.mountainechoes.org/
Frequent searches leading to this page:-
top Bhutan tour packages with price, Bhutan tour packages from Delhi with airfare, Bhutan tourism packages, top things to do in Bhutan, adventure activities in Bhutan, adventure activities in Bhutan