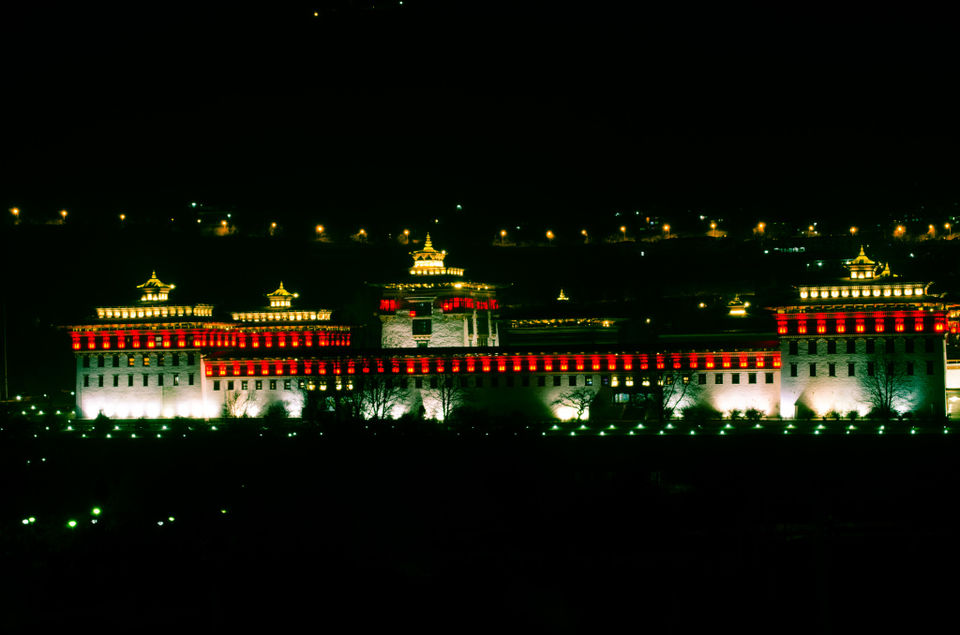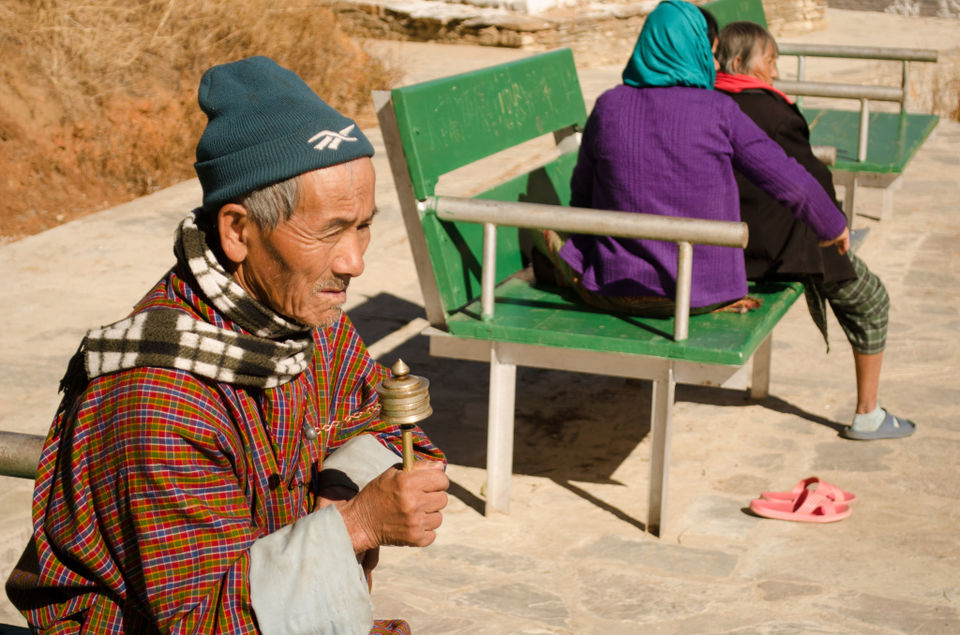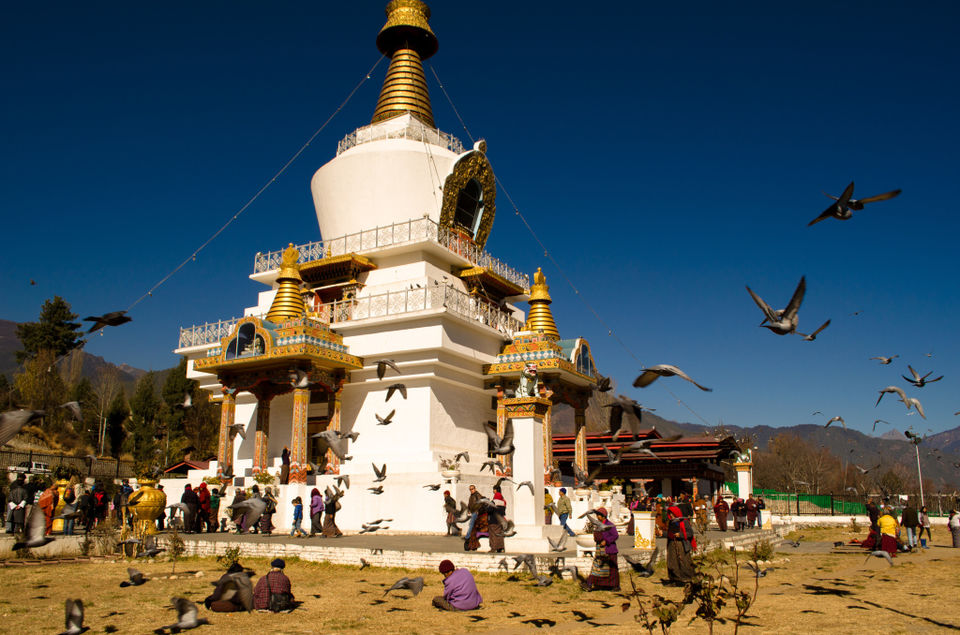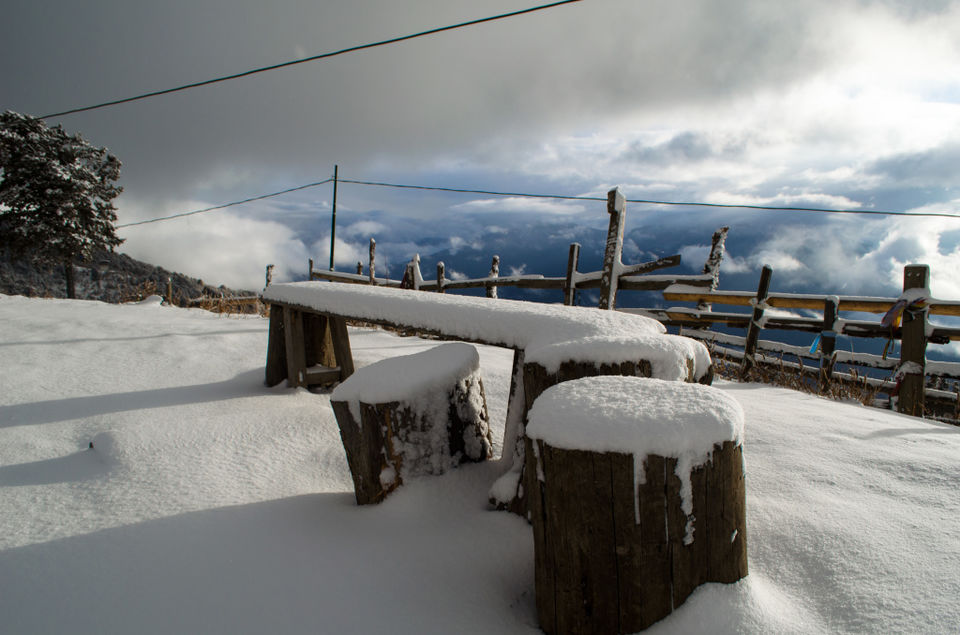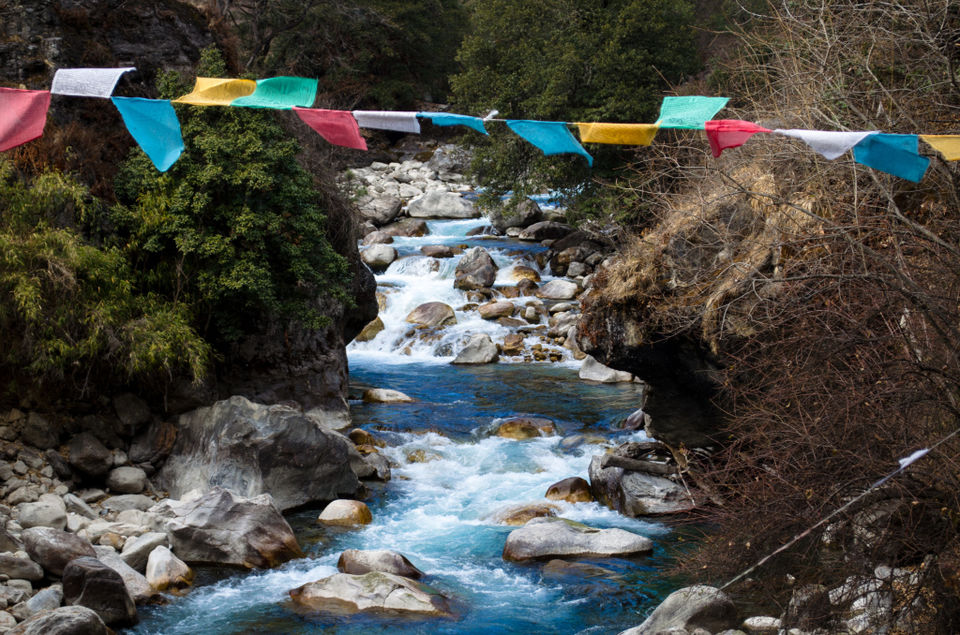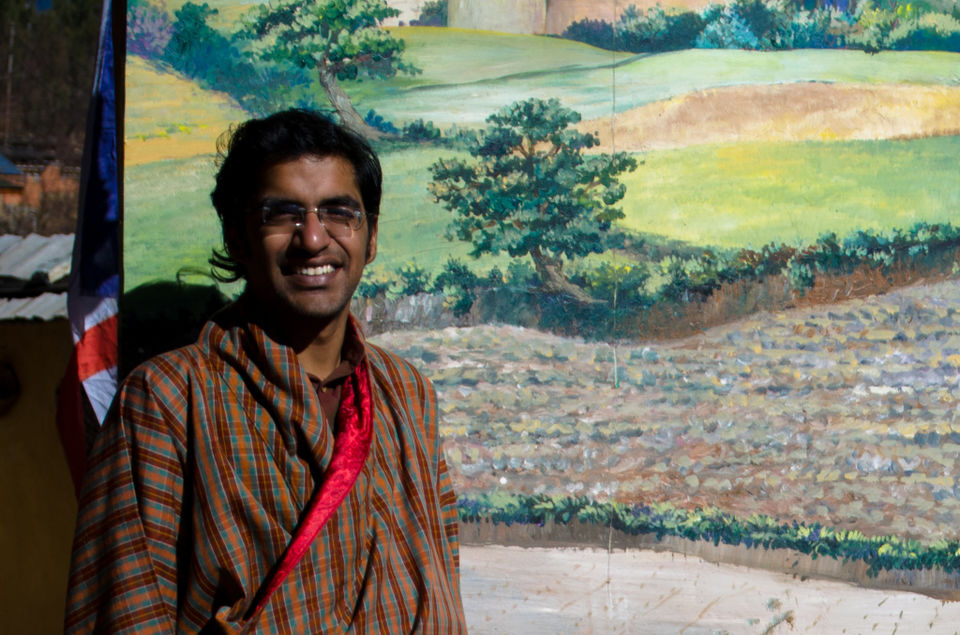 The last time I planned to visit Bhutan, a spontaneous change of mind took me to the amazingly beautiful landscapes of Sikkim; a good change of plan but this meant the trip to Bhutan had to wait for a next time. Given its easy accessibility from India and itching feet few months after my long Southeast Asia trip, I decided to take the plunge. It was definitely one of the best spontaneous trips, with no travel plan at hand and a plenty to see and experience.
I always imagine capital cities as a place of hustle and bustle, high-rise buildings, crowded streets and heavy traffic. Thimphu presented an altogether different picture with its lovely landscape, warm-hearted people, moderate traffic and consistent Bhutanese architecture in all buildings. I spent around 12 full days in the capital, but never ran out of things to do, be it sightseeing, tasting the spicy Bhutanese food, exploring local markets or just walking around. The city is a perfect mix of liveliness and peace, a combination so good that it's hard not to fall in love.
Buddhist temples have a cool vibe to them, and there are a lot in Thimphu. I spent the first few days exploring the popular sights. Changangkha temple was really special for its peaceful surroundings, old architecture and an amazing view of the whole city, which made me visit a number of times, working on my freelance job amidst the peace and the view. The Thimphu Dzong really impressed me with its grandeur. The buildings looks so magnificent at night that I visited twice for making good photos and appreciating the depth in its design and landscape.
There is a lot to see in the city itself, but the best of my experience came from the hike to Phajoding monastery and the short excursion to Thrangu monastery. It was a 5 hour hike up to Phajoding monastery (4000m) from Motithang in Thimphu (2500m). The monks at the monastery were kind enough to set up a room for us to sleep in, and even arrange a heater. The hike was extremely rewarding with beautiful views of the snow peaked mountain ranges and meeting interesting people on the way. The Buddhist monks are extremely hospitable and would even cook you food and tea if you're fortunate to stay in the monastery. The whole area around the monastery was covered by snow when we woke up and that presented an even better view. We planned to hike further to see one of the mountain lakes but the snow didn't allow us to go that far, so we decided to return to the city after paying a small donation to the monastery.
I also did a short trip to Thrangu monastery in Thimphu and the scenery on the way and the experience at the monastery were both extremely rewarding. The monastery has a place where monks meditate on a cliff about 70 ft from the ground, and the atmosphere is really good since the monastery is quite isolated from other places in Thimphu. I also went to Dochu La, which is famous for the 108 chortens and amazing view of the mountains. It's possible to hitchhike to and from Dochu La but you are usually expected to pay about 200 INR to the driver.
Useful information for Indian travelers:
1. You can carry either your passport or voter-id to travel to Bhutan. Make sure you carry ONE of these documents since they do not accept any other document like driving license, PAN card etc.
2. Indians do not need any visa or advance application before entering Bhutan.
3. It is extremely cheap to travel to Bhutan via train from Delhi-New Alipurduar, then a bus from New Alipurduar-Jaigon. Jaigaon is the border town where you can walk to Phuntsholing, the Bhutanese border town. Usually the buses from Phuntsholing-Thimphu are booked in advance but you can take a shared taxi for about 500 INR.
4. It's possible to travel by bus in Bhutan but usually you have to book a day in advance.
About Thimphu
Thimphu is the capital and the largest city of Bhutan. There are no airport in Thimphu. All international travellers must fly into Thimphu via New Delhi /Mumbai /Kathmandu /Bangkok which are the only places served via international flights to Paro.
This travelogue was first published by http://www.aheartontheroad.com/
Frequent searches leading to this page:-
Top Bhutan tour packages with price, Best places to visit in Bhutan in march, Best things to do in Bhutan, Weekend getaways from Bhutan, Weekend getaways near Bhutan, Weekend getaways in Bhutan, Romantic getaways in Bhutan