It was December once again. The fun time has just began. Azure skies, mild winter, bountiful sunshine together triggering the soul of a cubicle dweller break free. We alighted from train at Bakhtiyarpur in Bihar in one chilly morning. Embracing the mist and cozy warmth of Sunshine we drove towards Rajgir the oldest capital of ancient Kingdom of Magadha which was set to be first pan Indian empire later in Mauryan era under the leadership of great emperors Chandragupta, Bindusara and Ashoka. Rajgriha as it was called was tucked inside seven hills, prospered under the Monarchs of Haryanka dynasty and witnessed the time when Buddha lived, meditated and preached under patronage of Bimbisara. As years gone by, with decline of the dynasties to come and migration of capital to Pataliputra in Nanda period Rajgir went into oblivion.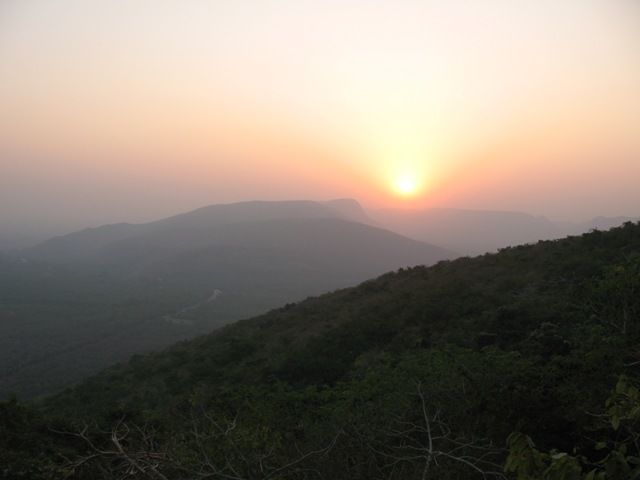 Today's Rajgir is a sleepy little settlement living under sighs of bygone era, ruins of ancient palaces, monasteries and memories of great monarchs, monks and ascetics who lived here. We visited the ruins of ancient Royal palace, the monasteries and sites where Budhha himeslf and his disciples meditated. The Peace Pagoda atop the Gridhhrakuta Hill where Lord Budhha used to meditate offers panoramic view of the rolling hills all around. The entire settlement is dotted with modern monasteries/temples of Buddhist, Jain and ancient Vedic Hindu sects.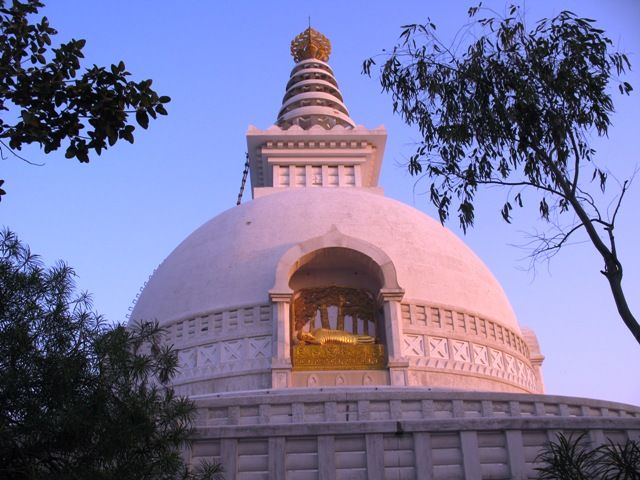 Next day, we witnessed the ruins of glorious seat of ancient Indian science, education and wisdom writhing in pains and tears caused by fanatic foreign invaders. Nalanda, perhaps the Worlds first and oldest organised university and seat of learning and excellence which flourished and attracted students, teachers, philosophers, scientists not only from Indian subcontinent even beyond was brutally razed and vandalised by invading forces of Sultan Qutbuddin Aibak of Delhi under his Turkish general Bakhtiyar Khilji in 1193 AD. Thousands of innocent monks, students and citizens were massacred and accumulated wisdom of centuries was destroyed in the man made tragedy. The only standing ruin of the main monastery still carries the marks of the savagery it took upon. With a heart filled with grief we moved ahead towards Bodhgaya.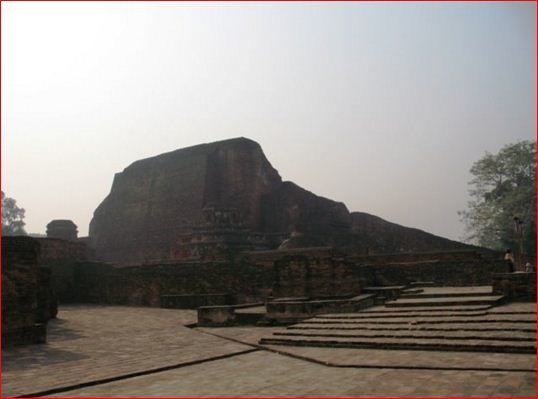 Fortunately, the magnificent ancient Mahabodhi Temple built by Mauryan Emperor Ashoka the Great still stands tall with glory. Bodhgaya is a thriving Buddhist pilgrimage with beautifully ornate monasteries made by various Buddhist countries like Burma, Japan, Sri Lanka, Thailand etc and people of various nationality visiting. The Bodhi Tree still lives in the temple complex where Prince Siddhartha attained Bodhi and enlightenment and became Buddha- the enlightened.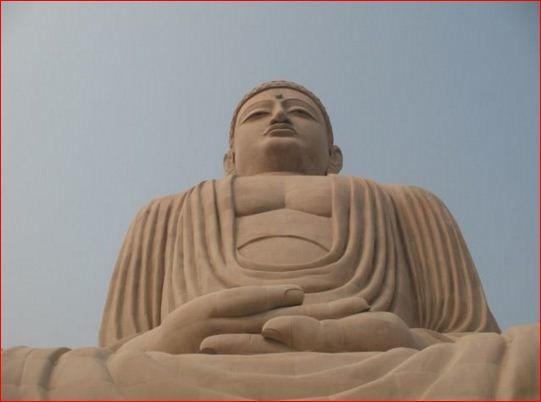 Morning next, we ventured to find a little gem deep amidst jungles and hills of Kaimur in Nawada district of Bihar. We took a detour from the national highway near the town of Nawada. It was a semi metalled village road running through picturesque countryside. Riots of yellow in the form of mustard and Sunflower cultivation swaying and dancing with the cool breeze, scenes from chores of rural life already stole our hearts.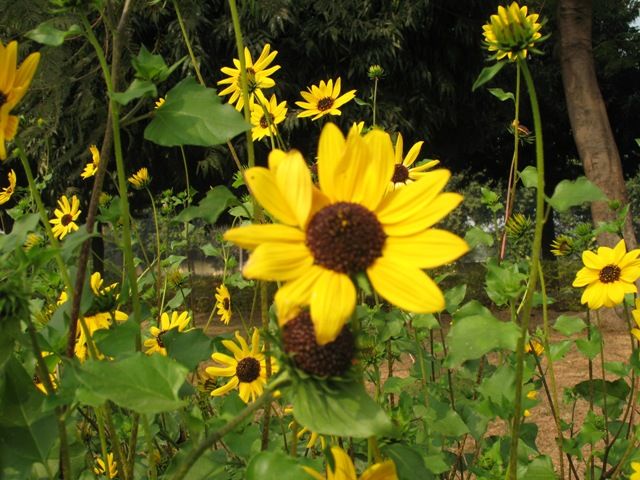 Soon we were past rustic settlements and grey hillocks started to appear in the horizon. As our vehicle moved on and ventured into the hills, lush green vegetation started to engulf us. These hills are extensions of the Kaimur range of Chhotanagpur Plateau. The area is still undisturbed from vagaries of urbanization. Nature still rules supreme with all her glory here. Away from the spotlight, the little fall wins over a nature lover in no time. One cannot find it on any website nor in any popular guide book. Lead from the locals or travel enthusiast can route you to this place. Yes, some online content is available but that too lack any potential to generate excitement among travellers. Lack of infrastructure and amenities has rather become a boon in preservation of the eco system in this area. Kakolat is mentioned in Mahabharata visited by Pandavas during their exile in the jungles and has a popular myth associated with it.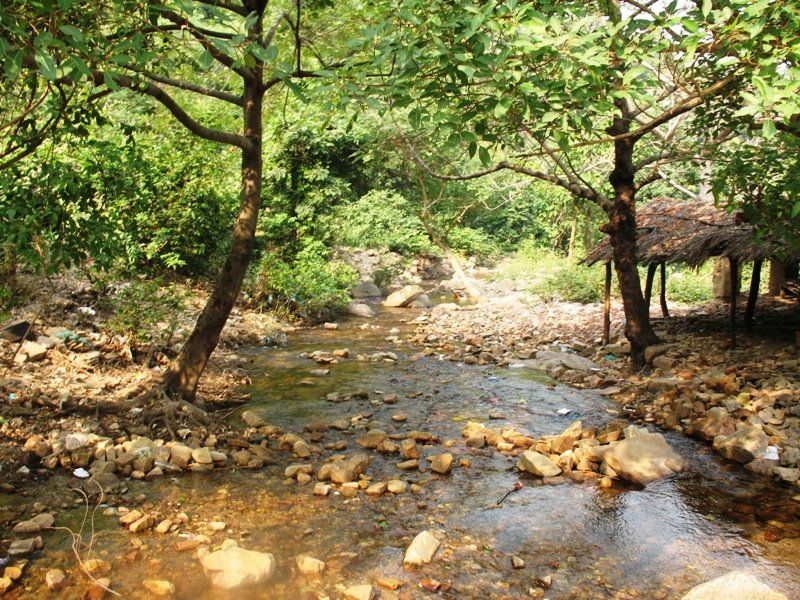 Every year a festival is held here mostly visited by local villagers and pilgrims. It is believe that one who bathes in this fall attain certain merits for the afterlife.The fall is about 50 meters in height and offers a charming view. Lush greeneries and chirping of birds all around makes it a nature lovers' delight. We spent our next few hours being happily lost into the wilderness until the setting Sun and dropping mercury compelled us to depart for our destination with a promise to come back soon.