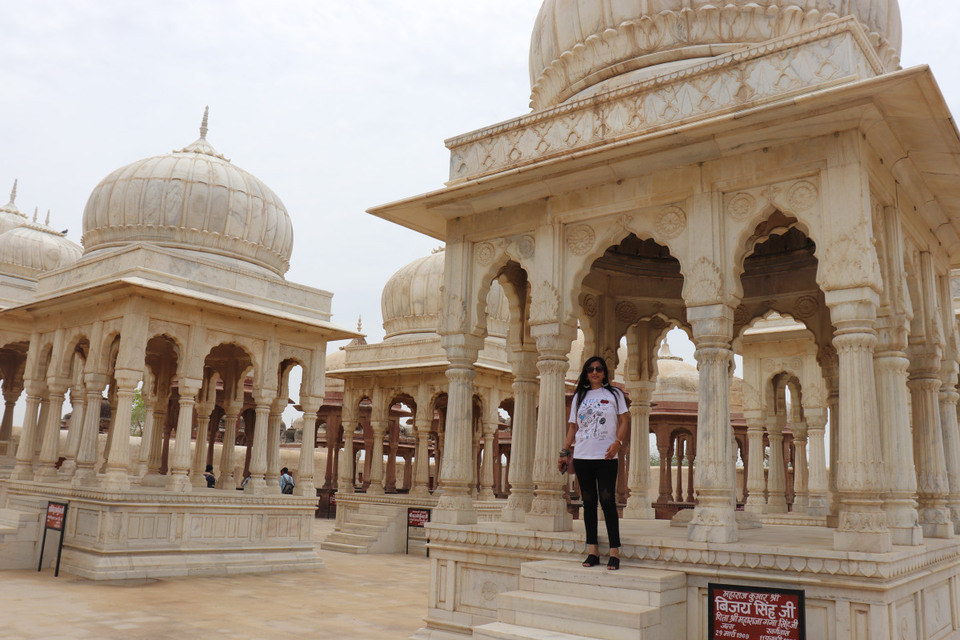 A Place where historical monuments with fun filled cafes. Fort walls are lined with colourful and pretty shops. And Everything is bathed in the royalty of Rajputs. Bikaner is a city in the north Indian state of Rajasthan,eats of border with Pakistan. Its surrounded by thar desert.
Follow my blog for more updates:
The city is known for the 16-th century Junagarh fort, a huge complex of ornate buildings and halls. Within the fort, The Prachina Museums displays traditional.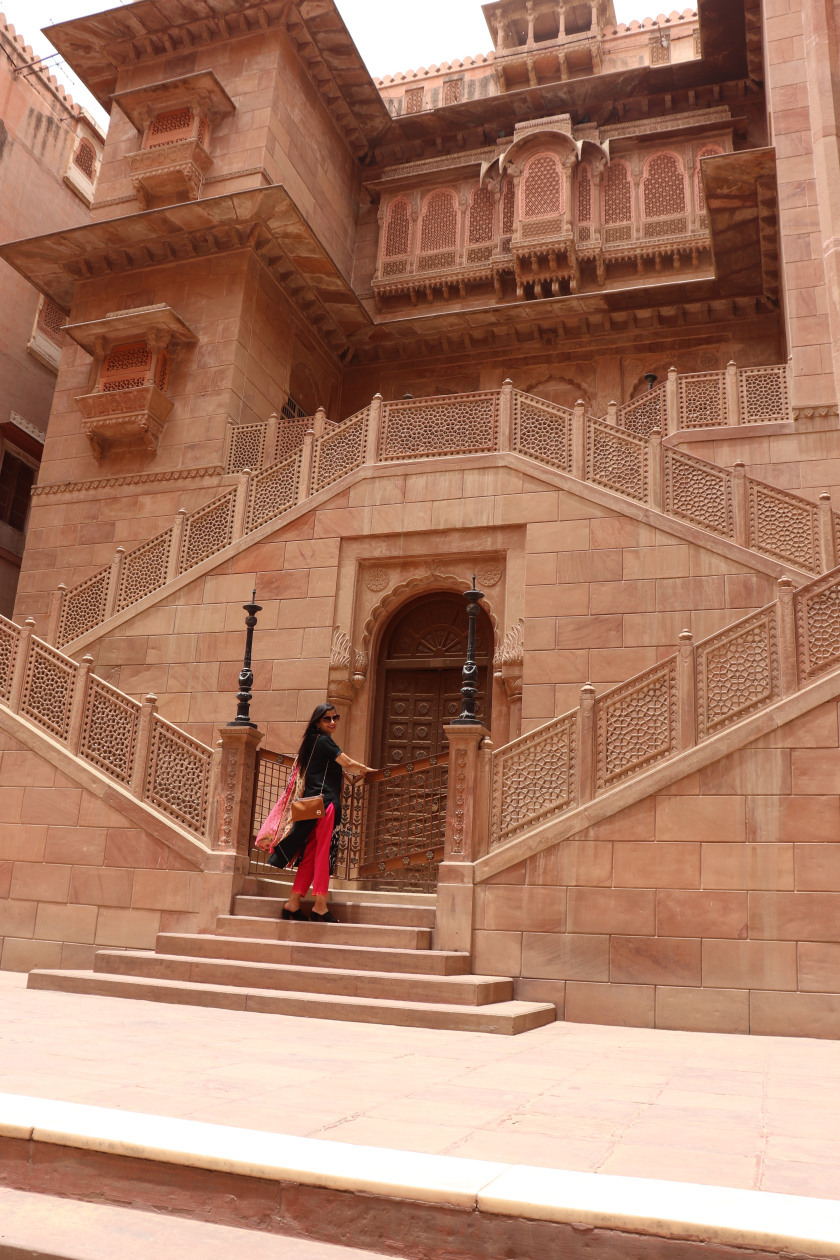 Bikaner, Less than 4 hours of away from the bustling capital city of Delhi, needs to be on your itineray irrespective of how short or long your trip to India.
Best time to visit Bikaner
Its best to visit Bikaner between November and February when temperature is down to enjoy ranges between 25 °C and 30 °C. You should avoid summer months because it gets very hot during that time which makes hard to explore the city.
Accommodation in Bikaner
If you are in Bikaner for a special Holiday then we would highly recommend Narendra Bhawan. The hotel resembles a palace and offers unbelievable service. It is some of the best we have experienced anywhere in the world. Rooms are well equipped with spacious bathrooms, and luxury beds. I would recommend booking a room with a view of heritage to make the most of your stay at Narendra Bhawan. This is beautiful Rajasthani palace turned hotel from outside and turned out to be such a surprise. This is one of the best property with coolest mix of modern edge and a royal touch, while staying true to the way the Maharaja lived there.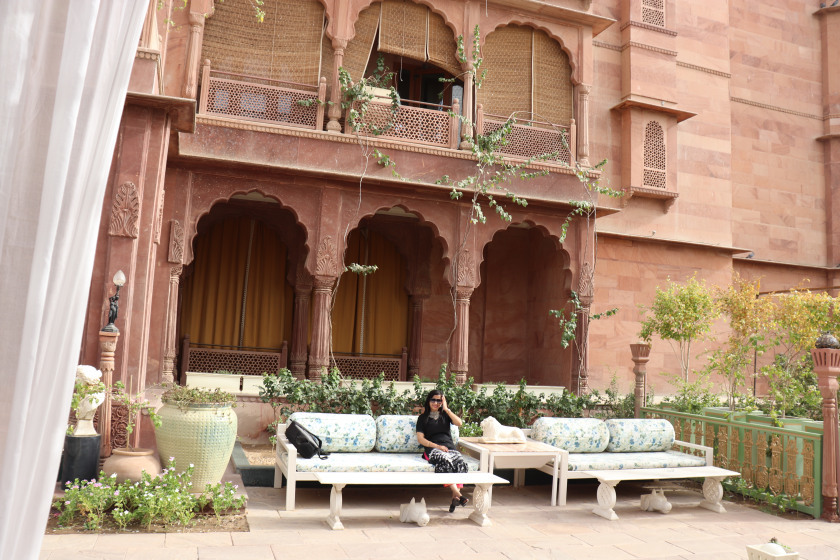 Things to do and see in Bikaner Rampuria Haweli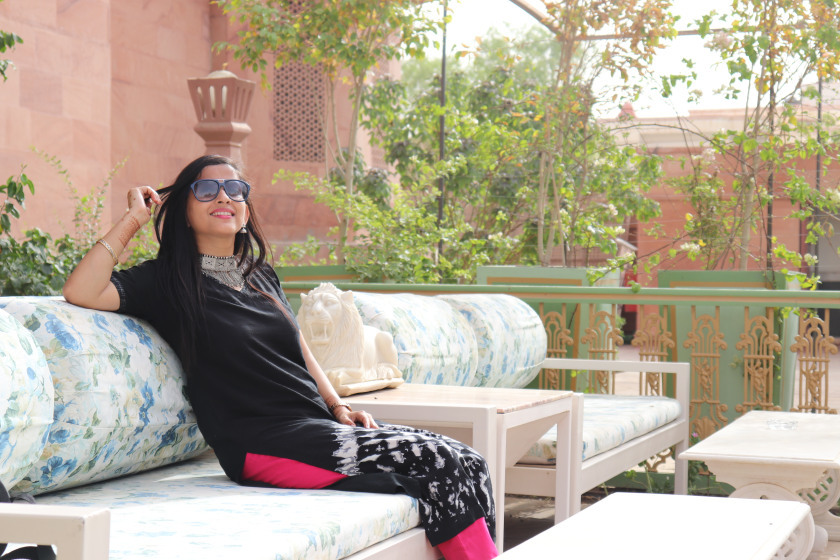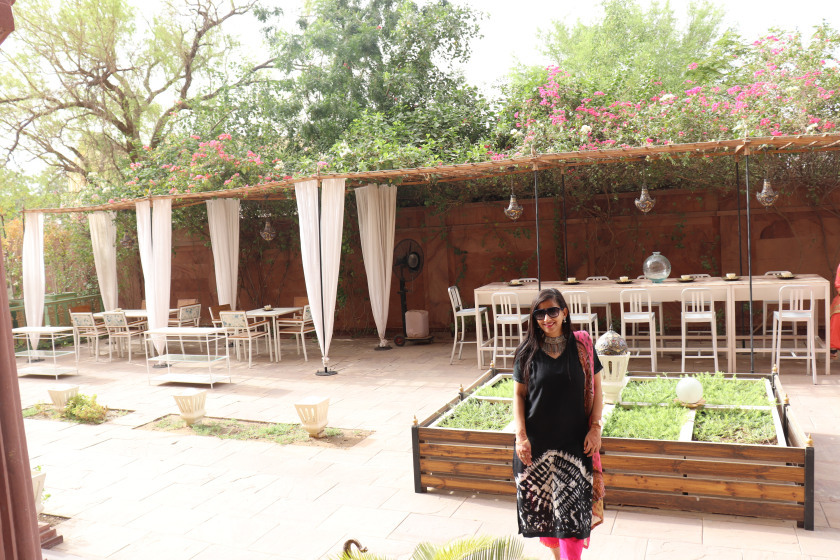 The palace offers a number of dining experiences to its guests which gives sundowner experiences with dining at the lake side and relive the magical sunset. You also can keep yourself cool in the pool on the terrace pool of palace. It has magical view of the city. You can compare prices and book a stay at Narendra Bhawan here.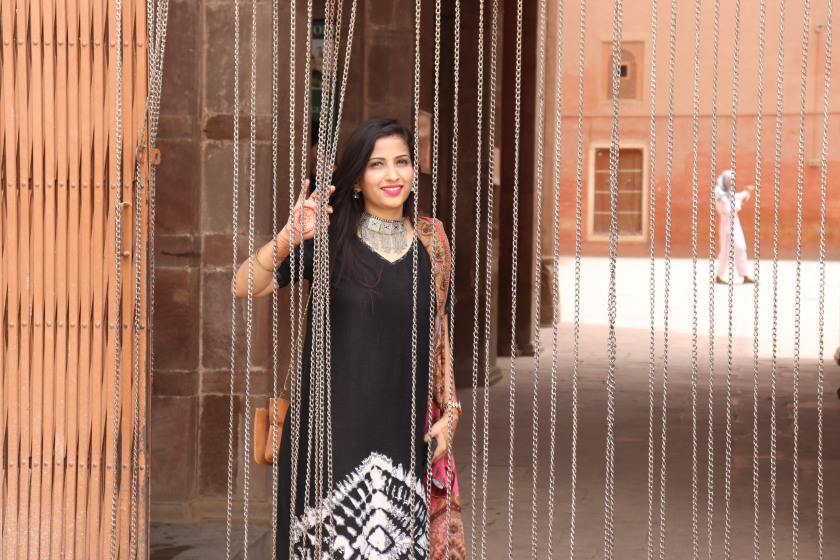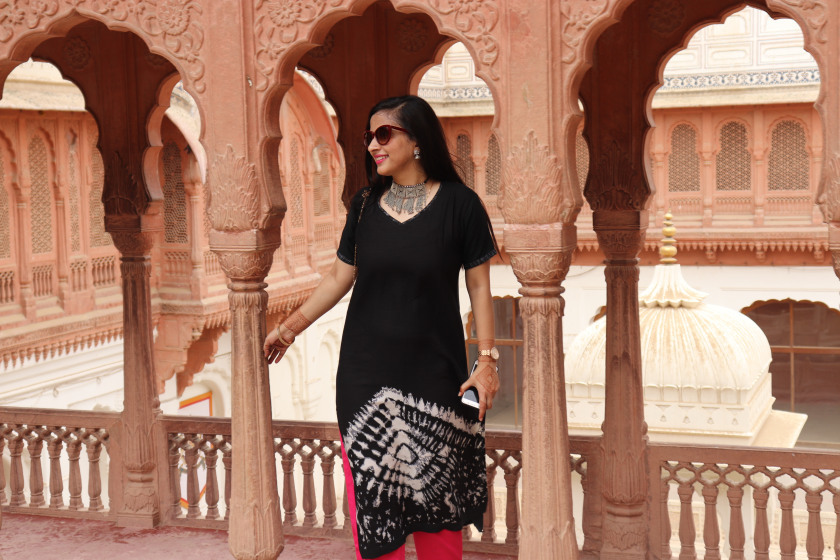 Devi Kund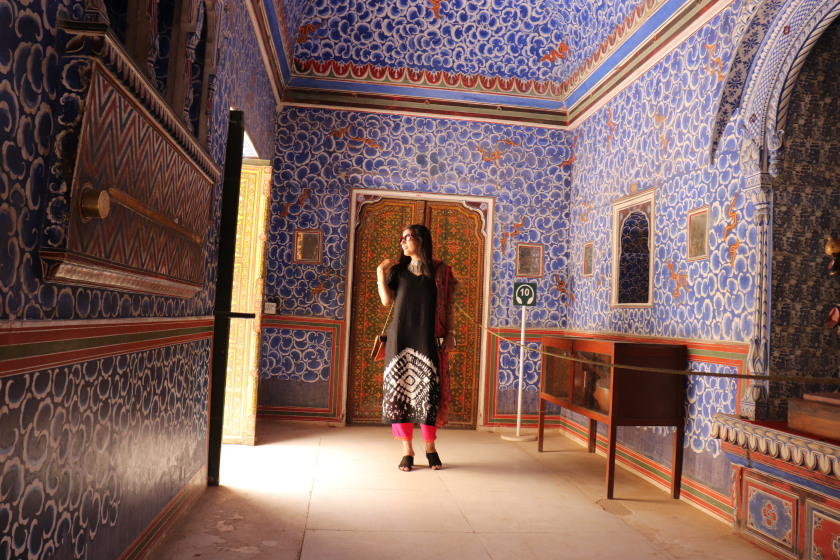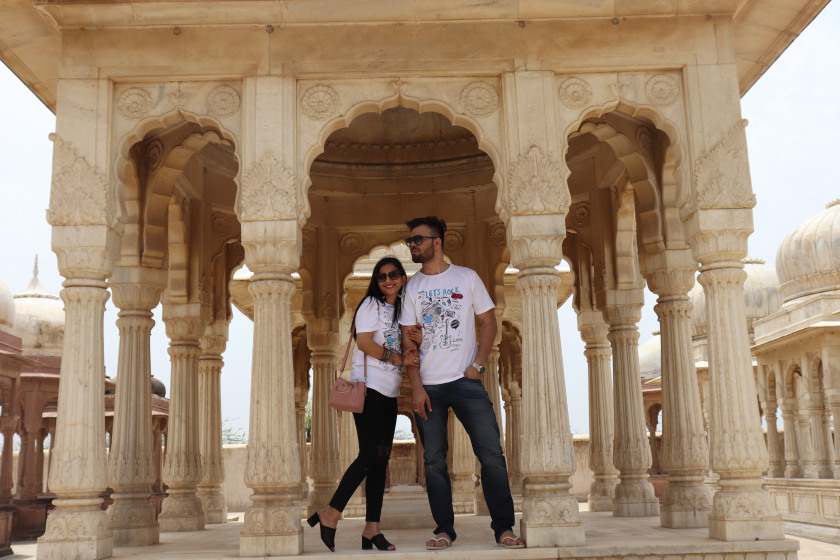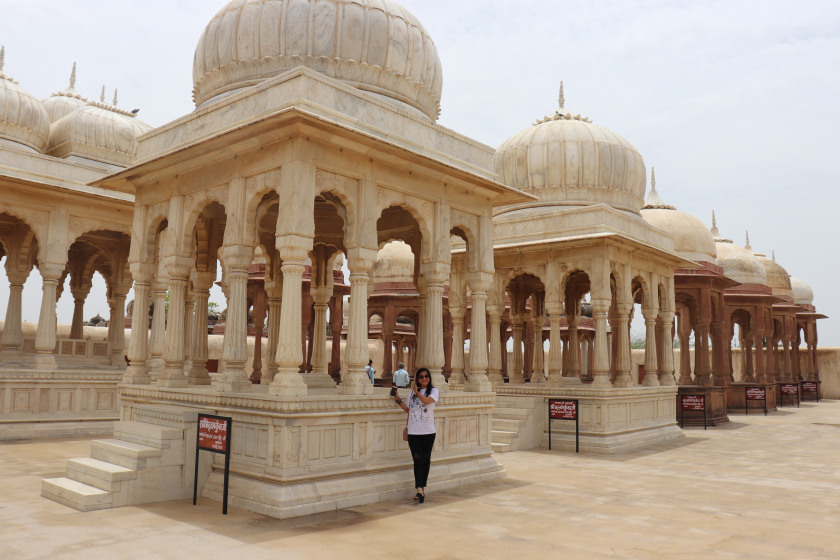 Rumoured to have been initiated around the 1400s, this masterpiece of architecture goes way back to the time of maharajas. the Rampuria Haweli was idealized and constructed by balujee Chalva under the express orders of the influential and rich merchant family, Rampuria.This is one of the beatific heritage sites of Bikaner. Now it is a heritage site declared by the archaeological body of India. It is located in the old city area of Bikaner. This is most stunning haweli with exterior jharonkas and chajjas. This is called pride of Bikaner. This is an epitome of the royalty enjoyed by the family who used to live in these elegant mansions.
Admire Junagarh Fort's Magnificent Interiors
Junagarh fort is the most famous fort in Bikane, Rajasthan. The Junagarh fort was originally called the Chintamani mahal until 20 th Century. At present, a part of fort has been converted to a grand museum where ancient artifacts have been well preserved. Thus, it is a premier tourist attaraction all over the world. you will fall in love with every corner of the fort. The for is splendid piece of architecture and is adorned with towers that seem to be soaring into the sky. It took 300 years to complete this fort. This fort is surrounded by high walls and deep moats. There are 37 bastions that guard the fort. All these structures are marvels in red sandstone & the palaces inside the elegantly carved windows, balconies, towers and kiosks.
Devi kund is a collection of Cenotophs (Chattris), an amazing proof of classic Rajputana style of architecture. These chatris are made of white marble and red sandstone and are decorated with intricate carvings. Originally a royal crematorium. Devi kund was erected in the memory of the deceased members of the royal family og Bikaner. These cenotaphs narrate the story of bravery of Bikaji rulers.
Good cafes
A visit to Bikaner would be incomplete without paying a visit to its nearby places. So plan ahead and keep enough time in your itinerary for a day trip to these tourist attractions in or near Bikaner.
Please follow my page for more updates ???? love you all
Click on below link to add some cash in your GoIbibo account and travel for free-
https://go.ibi.bo/d/2zHD27VkCU