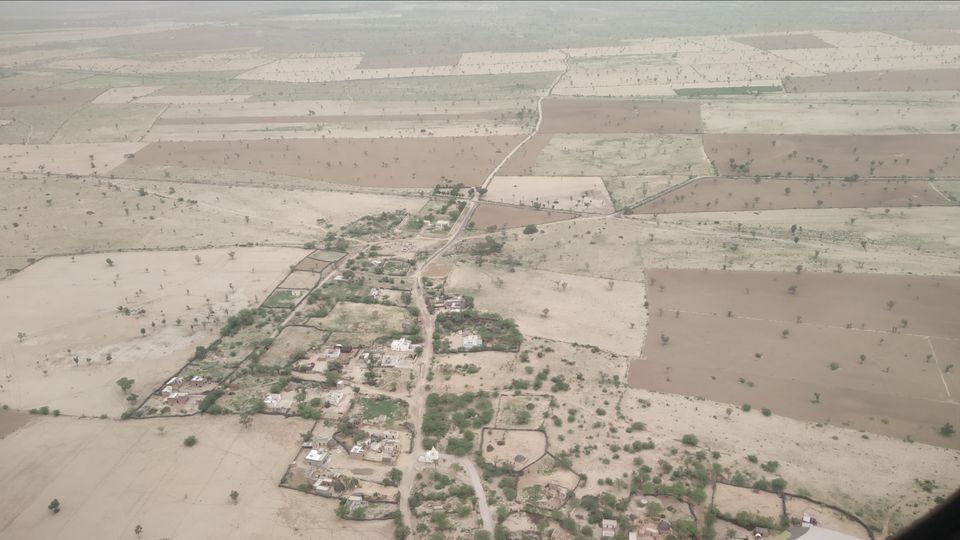 Reached Bikaner by flight around 2pm.
Stop1- Went straight to hotel Narendra Bhawan.
Narendra Bhawan is a small yet a very beautiful property. Intricate details have been paid attention to from the entrance of the hotel to the ceiling of the room . Every colour, every design, every furniture has been put like it was made for it .
Stop2- After lunch, we left for Camel Research centre in Bikaner. We took a guided tour of the place, gaining knowledge on the type of camels and the different usage of each type . The camel farm remains open till 6pm . You can also get camel products like milk , ice cream , and art pieces made out of camel teeth.
Stop3- After this we went to Karni Mata Temple and then to Nehadi ji temple - both the temples have rats inside . It's something I've seen in Rajasthan only. Although it's a rare view to see, the place smells of rat and rat poop . The rats aren't scares of you . Be sure not to step on them.
Stop4-For dinner we went to the famous Chottu Motu Joshi sweet shop . They have a small restaurant for meals Just beside the sweet shop . It isn't a very big place, but you'll get some tasty aaloo puri here . Not a very big menu either, just 1-2 other options .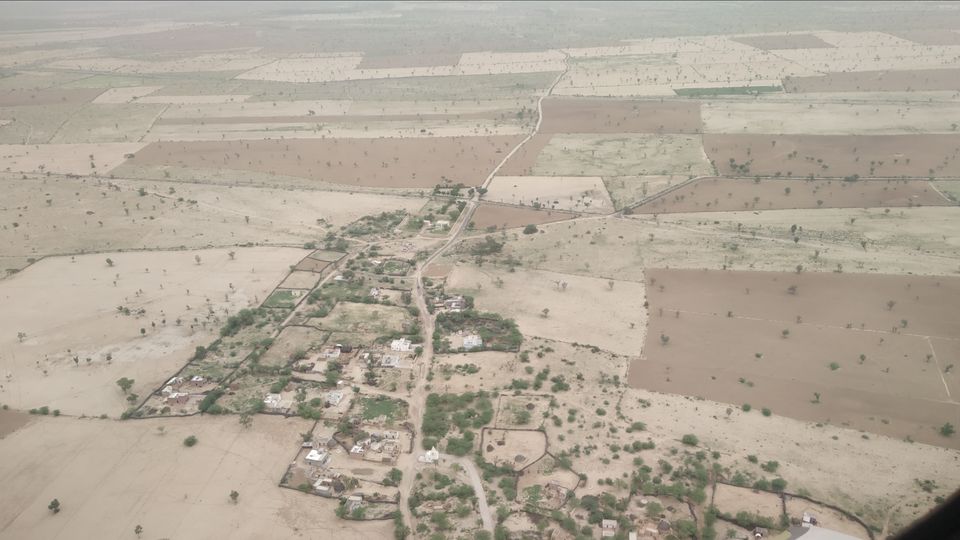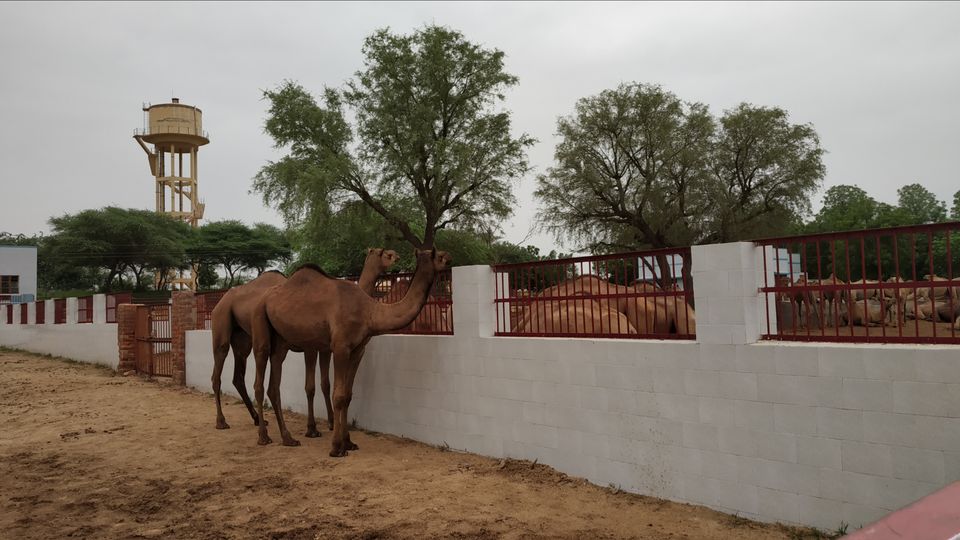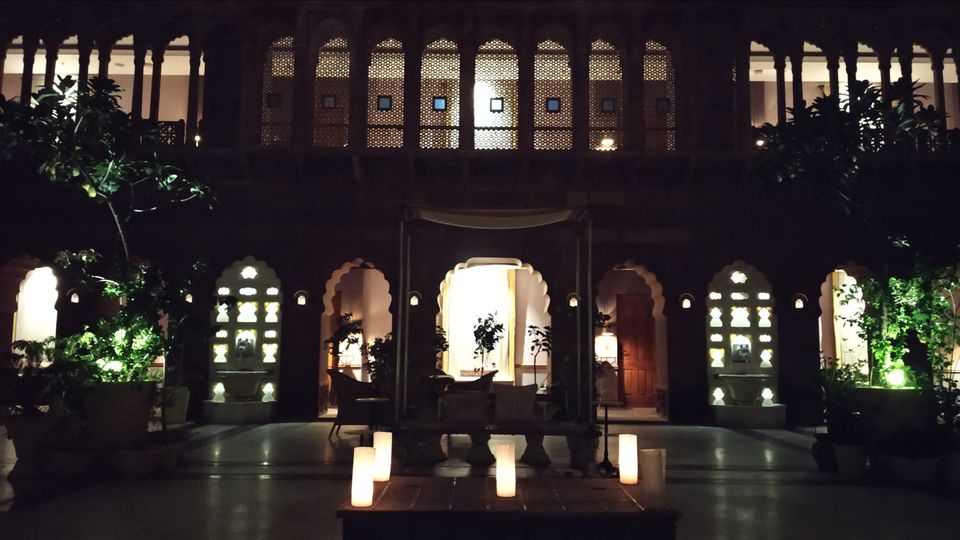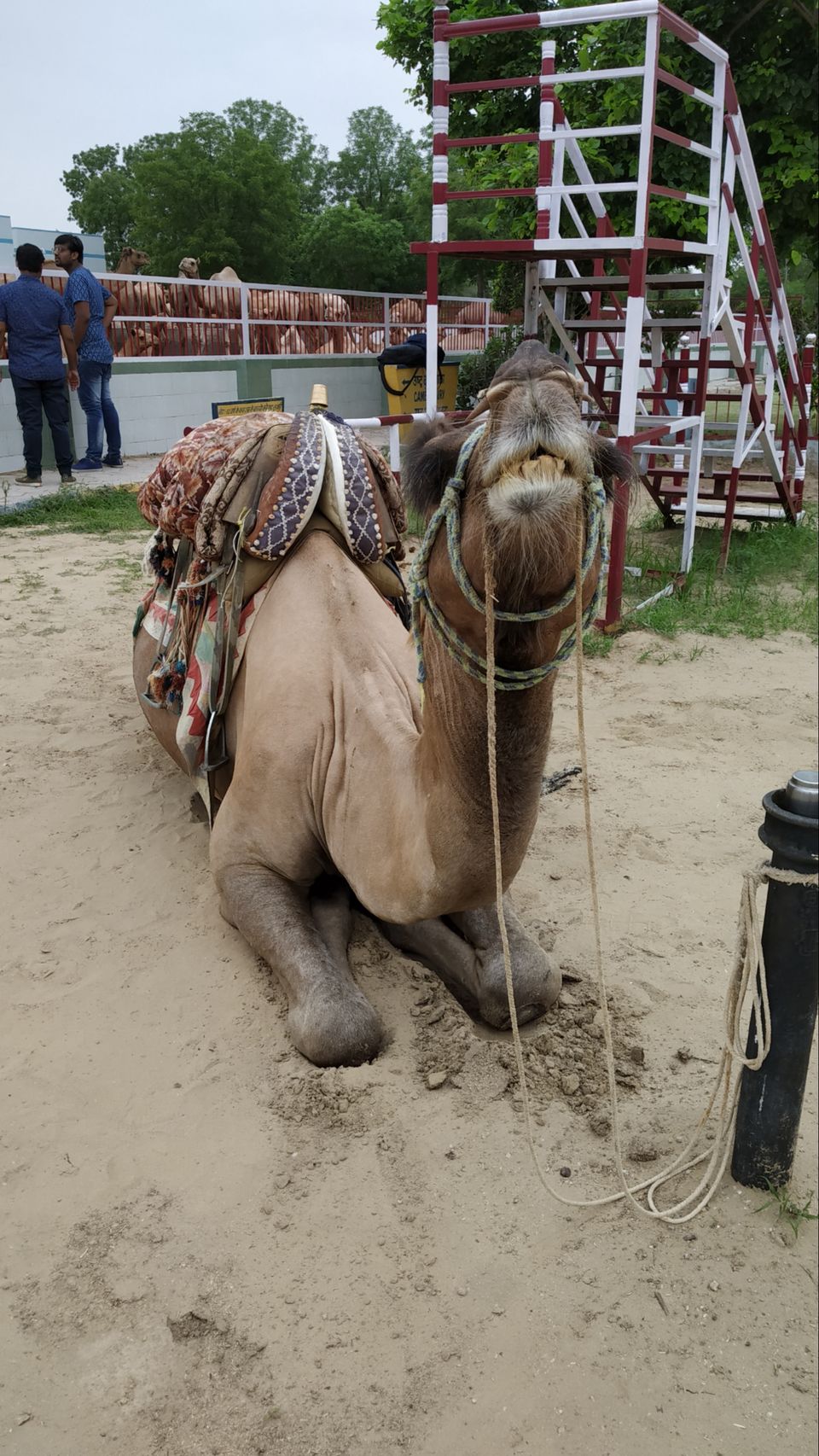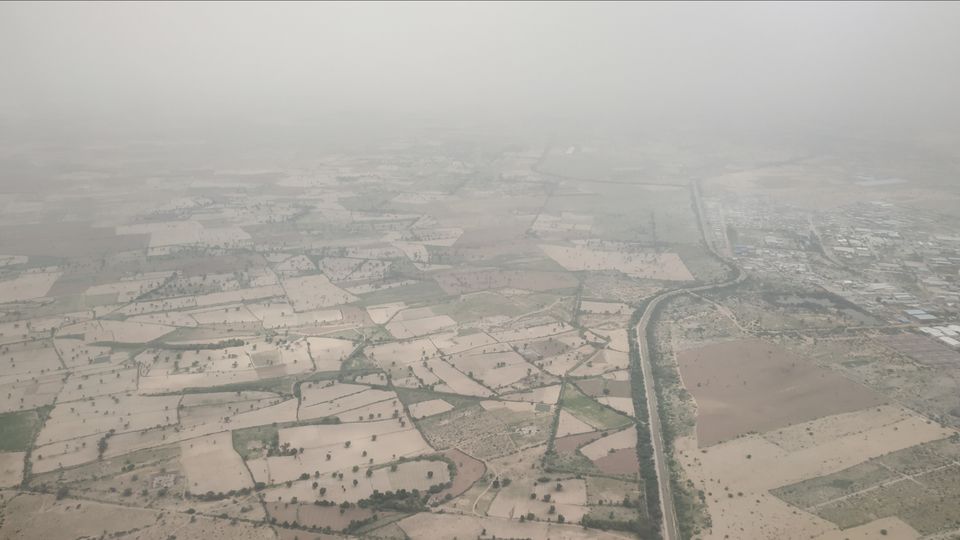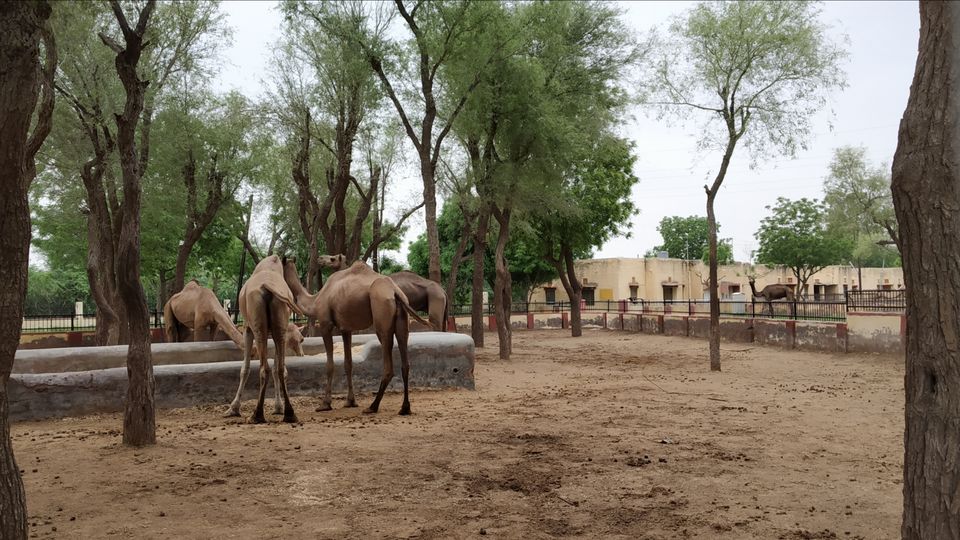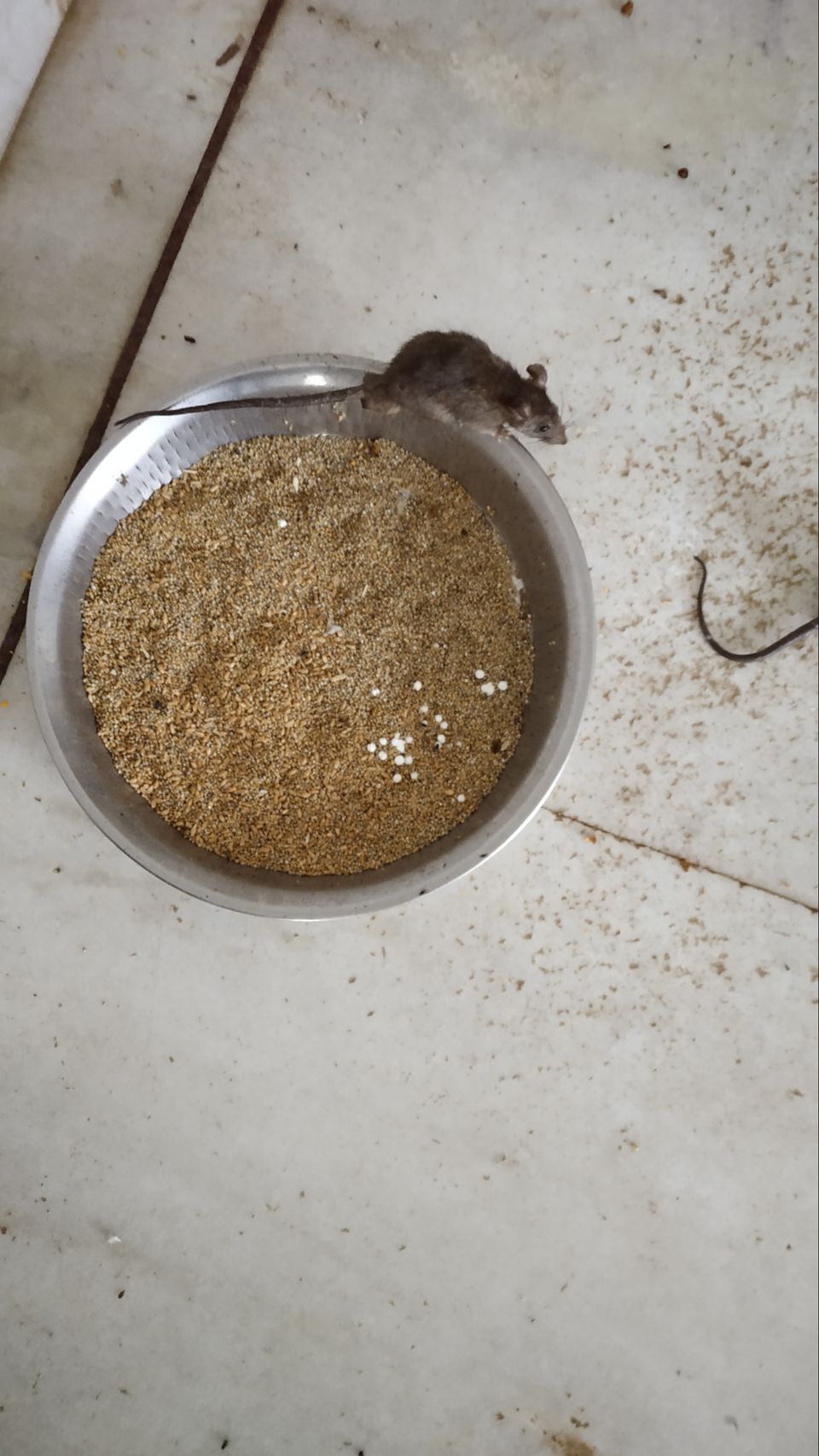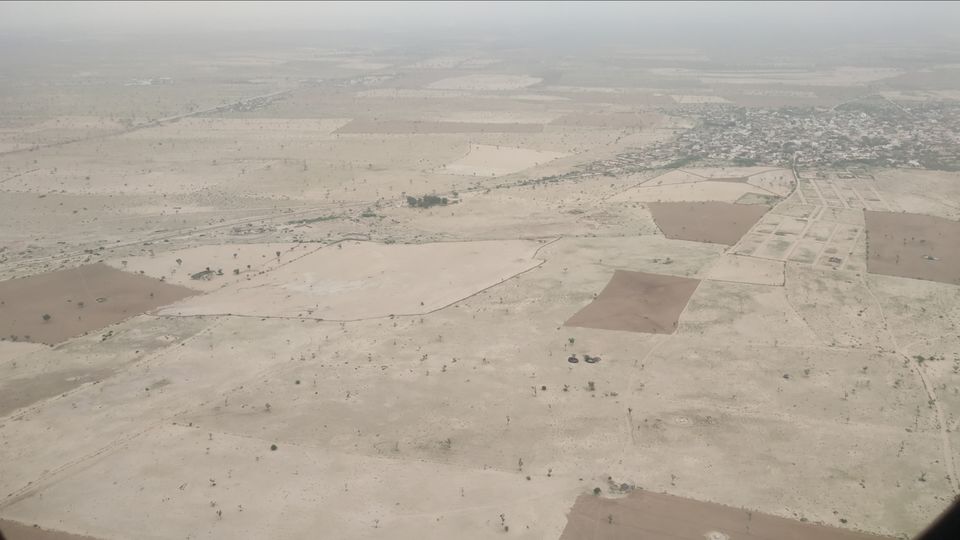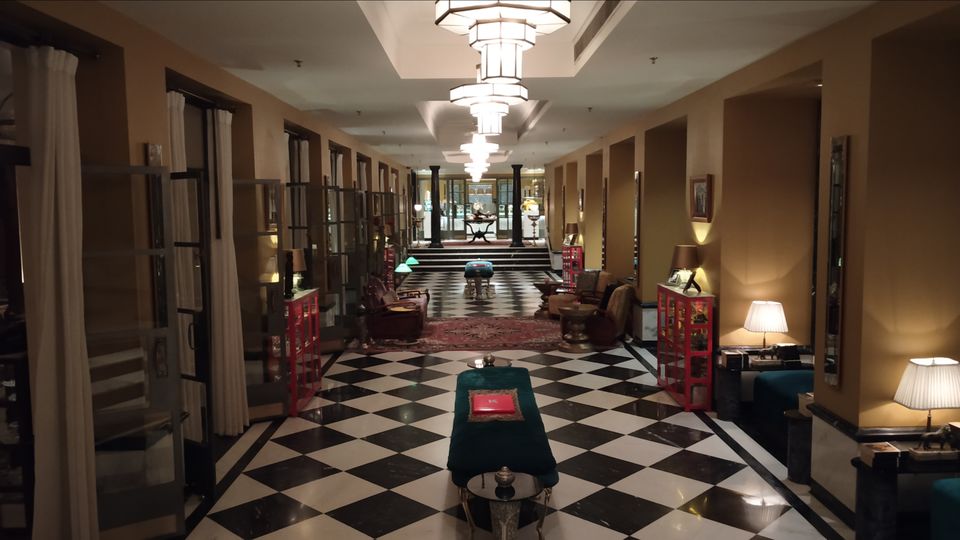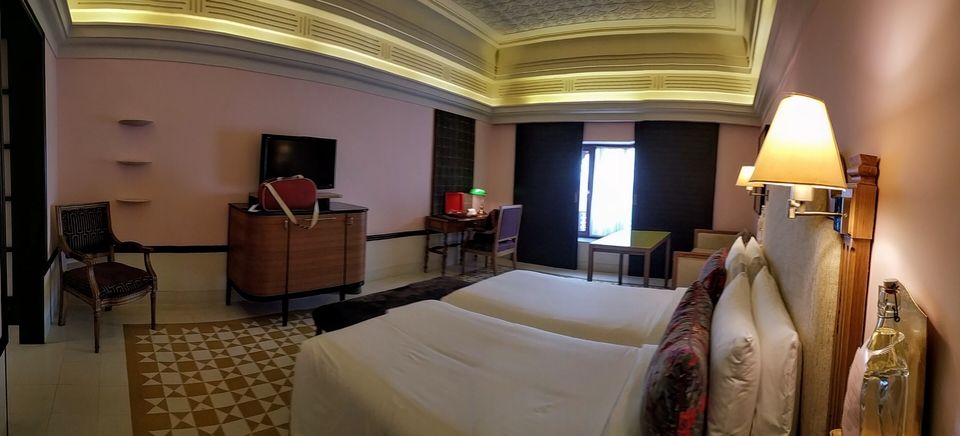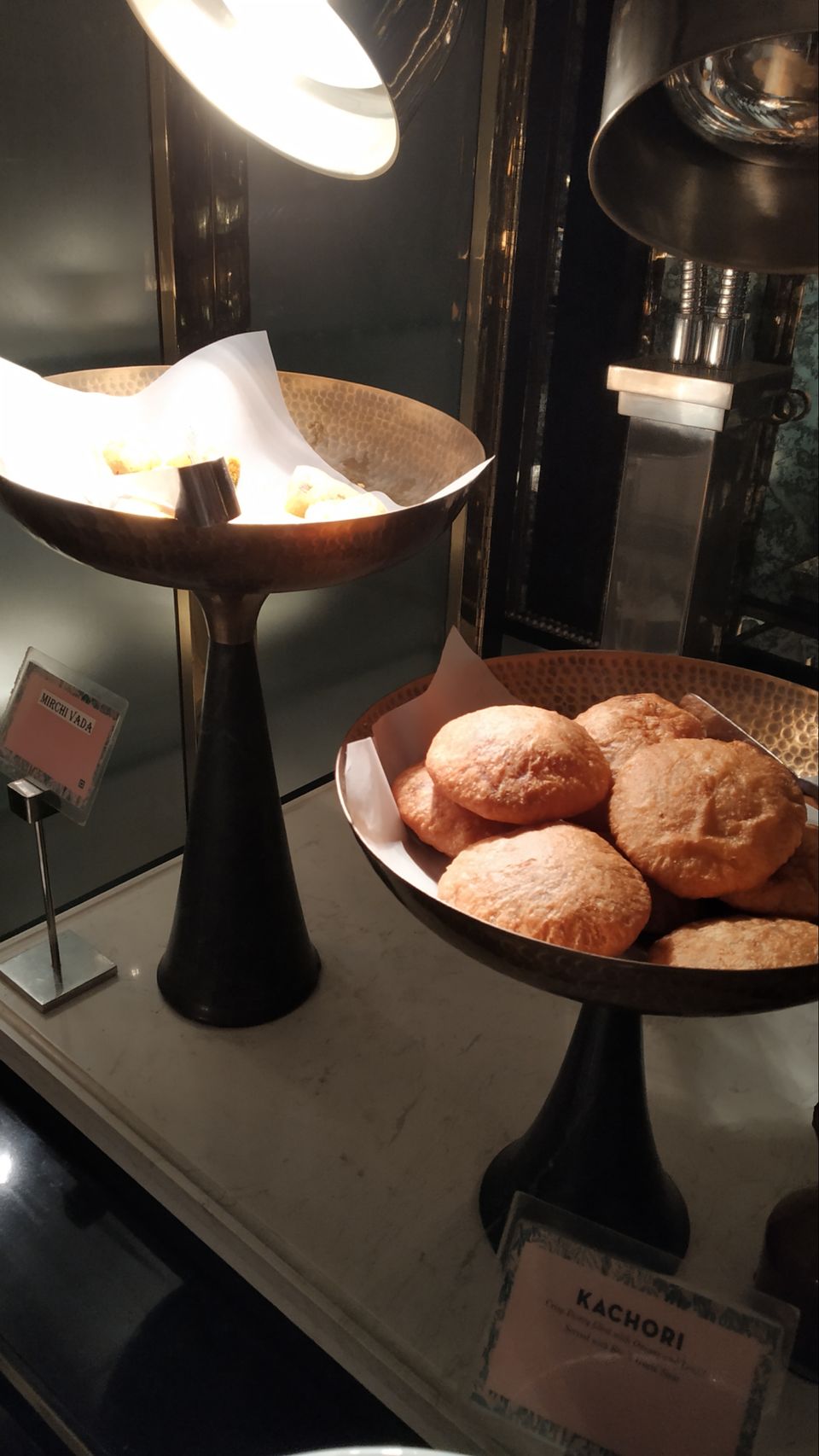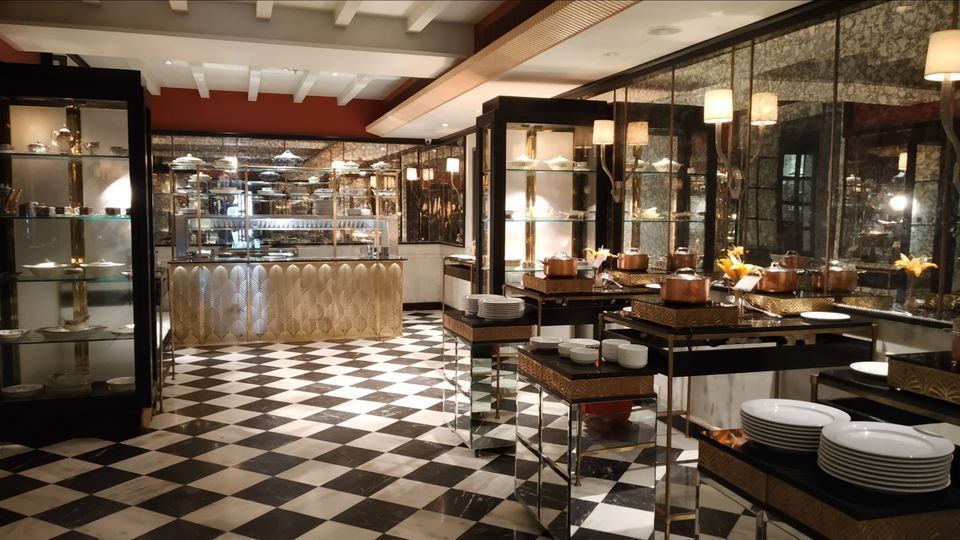 After having breakfast at Narendra Bhawan, we left in car for Jaisalmer .
Stop1- On the way, we stopped at Gajner Palace. It's a palace converted in a hotel. We got a guided tour for about Rs250 per person . There isn't much to show in the tour, but you can spend some time in the hotel or go boating ,if you have time, in the Gajner lake . It's a lakeside palace . You can find a variety of birds in this place . The rooms are okay, not very luxurious as the new hotels, but the location is really good .
After this we were on the road for 4-5 hrs before reaching Jaisalmer.
Stop2 - We stopped at nandanvan Gaushala, bandrivan ashram - this Gaushala had injured cows, sick cows , blind cows to take care of
Stop3- Then we went to the famous Baba Ramdev Temple at Ramdevra - it usually has lines from miles far to this temple . Luckily we found it a little empty.
Stop4- We then went straight to JW Marriott Jaisalmer . We had a very warm welcome here with pagdis, Tilak and welcome drinks . We had lunch.
Stop5- left for Sam Sandunes by 5.30pm . Reached there by 6.30-7. We had booked a desert Jeep Safari there . It costed Rs800 for the whole Jeep. It was an open Jeep Safari . Isn't as safe as done in Dubai. But it's fun , especially for youngsters . Although it's just a 30-45 min ride out of which the adventures dune part was for just 15mins . But it was good.
At night the area isn't very safe . We left Sam around 8 . Even the road back from Sam Sandunes to Jaisalmer was completely empty and scary . If by any chance your broke there, it would be very difficult to find help there. So I'll suggest go a little early and return early.. and try to drive there with a local driver .
Final stop- Came back to hotel and had dinner there only.
Stop1- After breakfast we left for the Jaisalmer fort . Hired a guide , took a tour of the fort. Jaisalmer fort is a living fort as one fourth of the old city's population resides inside it . Do visit the Jain temple inside it, it's really beautiful . You can get some great view of the city from some points in the fort which your guide can suggest you .
Stop2- After this he took us to the haveli area. There are a number of Havelis in Jaisalmer which feature different types of architecture like Rajputana and Islamic architecture. All the havelis are made using yellow sandstone and have beautifully carved facades and beautiful oriel windows. The popular havelis of the city are Patwon Ki Haveli, Nathmal Ki Haveli and Salim Singh Ki Haveli. We just went to Patwon ki haveli . It was a really hot day and so we couldn't go inside the rest . Don't forget to wear caps and carry water, stay hydrated.
Stop3- We then went to hotel Suryagarh . We wanted to try both the luxury (Marriott) and royalty(Suryagarh). We were greeted by "Nagada's". There was Tilak and some sweets served before showing us the room. This hotel again, a very beautiful. They gave us a tour of the hotel in the evening and that only took us about an hour .
Stop4- Before this tour we went to visit Kuldhara village . Those are ruins of about 500 villages, which were abandoned within a night due to earthquake and according to rumors , because of King who had set his eyes on a young girl in the village . This place wouldn't take more than 15mins to tour .. there's nothing much to do here, nothing much left to observe either and was really close to Suryagarh hotel .
In the evening we enjoyed a cultural programme in the hotel itself. It was a music and dance show by Mehboob Khan , followed by dinner .
The breakfast was truly amazing . We dined with sparrows, rabbits, ducks, donkeys , tortoise while a person played flute in the open Courtyard. It was really peaceful out here . The food was really good . Except for one managing staff member, everything about this hotel was amazing.
We left for Bikaner shortly after breakfast .
First stop - Osian Mata Temple - Beautiful temple and beautiful location. Really peaceful.
Second stop- Shri Krishna Gopal Gauseva Samiti, Nagaur - Gaushala cum animal health care centre . Do stop by this place and look how volunteers are caring for road accident animals and birds . You'll find only injured or sick animals here .
Third stop- Punrasar Hanuman Ji temple and Anjani Mata Temple - very famous and peaceful temples.
Final stop - Narendra Bhawan Bikaner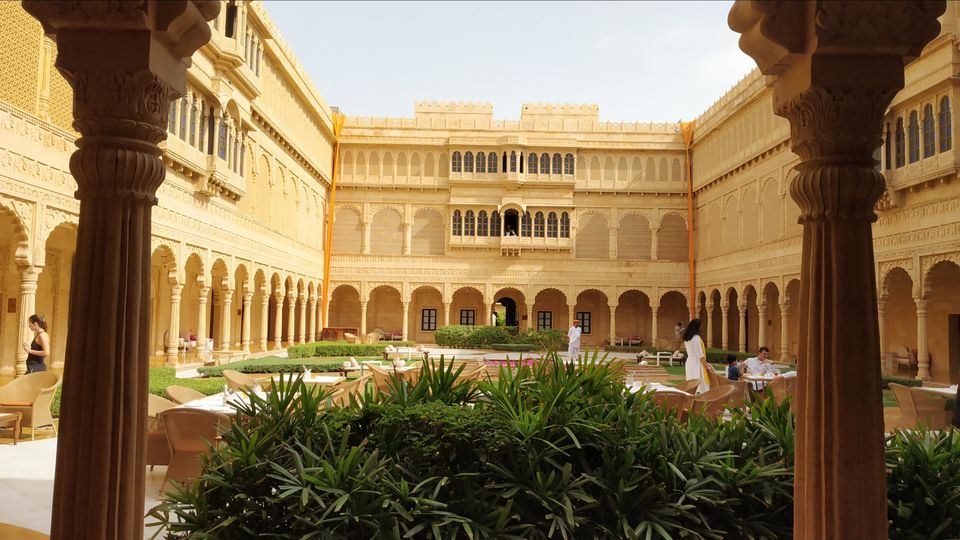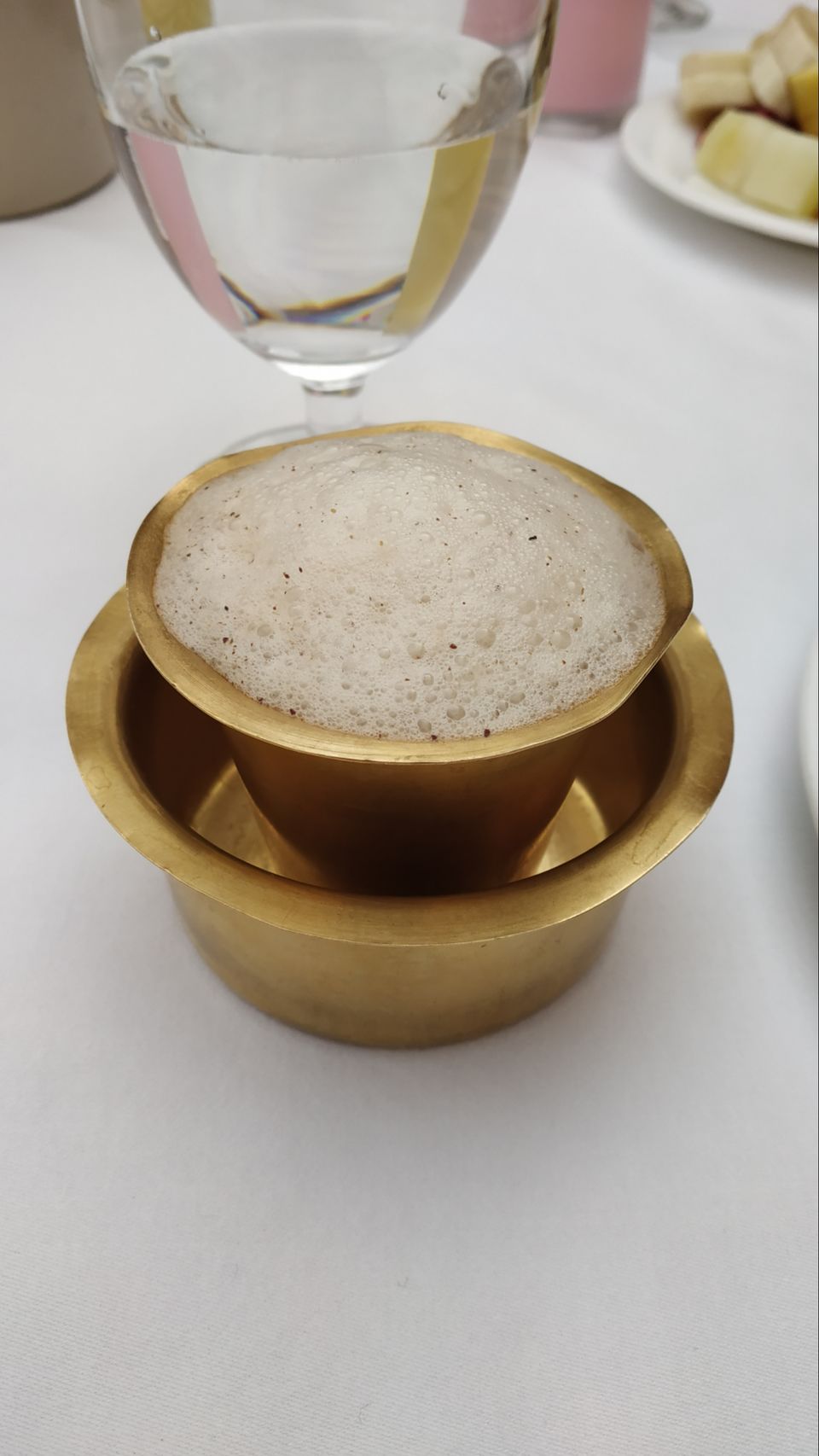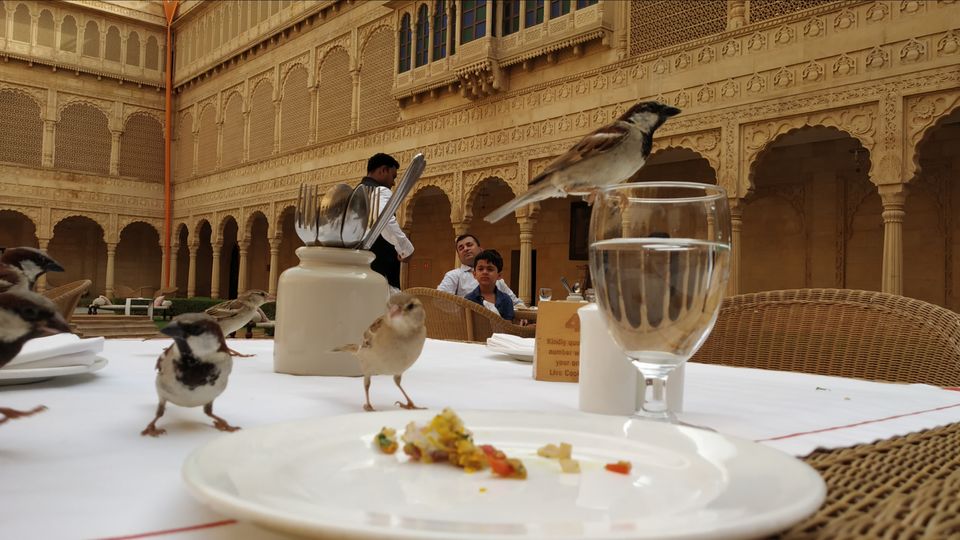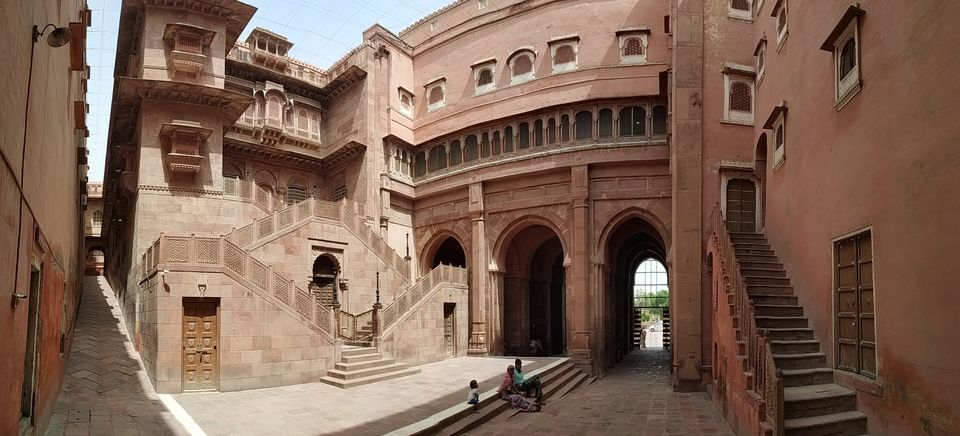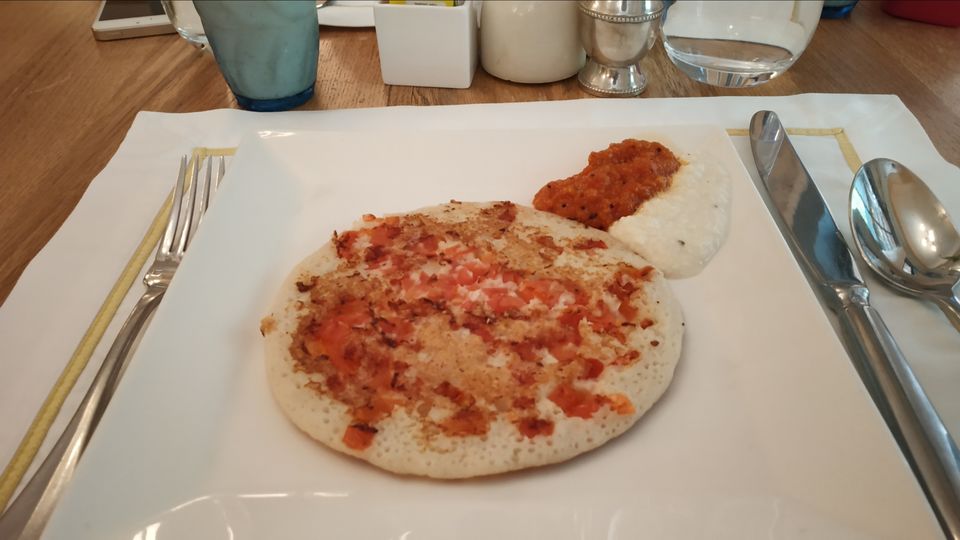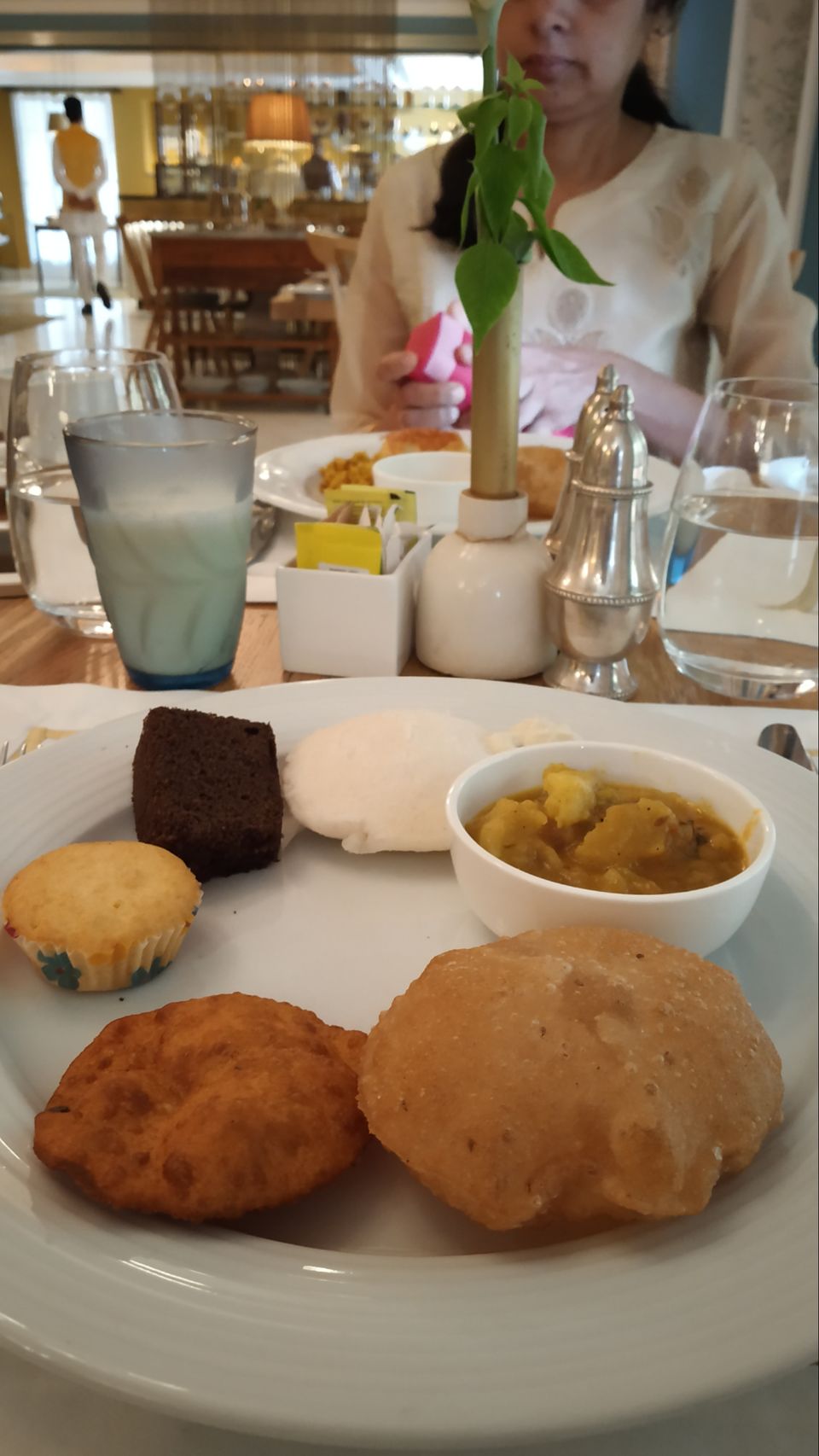 We went to buy bhujiya and sweets in the morning from bhikaram chandmal bhujiya waala.
Had breakfast at hotel .
Went to Junagarh Fort - it was a guided tour of the fort of about an hour .
Left for Delhi