Bikaner?? The first thing that comes to our mind when we hear this name is bhujia only. No one can guess that this could be a great historical place at first.Bikaner is well connected through roads, railways and airport.The nearest airport is Jodhpur airport and from there you can have bus or taxi to bikaner. you can also plan Jodhpur, Jaisalmer and bikaner trip together too as they all are nearby.
So, we went to our first trip to the Bikaner and we were very hesitant that what it will turn out to be?? it was a 8-9 hour drive from Ludhiana. we booked our stay at Narendra Bhawan Palace as I had heard a lot about this place for it's beautiful interiors. We started at 4 in morning and reached by 2 in afternoon. The roads were good but the only disadvantage is there is no good place for dining on the way. So it's better to get your food along with you. the first day we just stayed at hotel and enjoyed it's beauty. The Narendra bhawan is just royalty at it's best with fine vintage interiors.It has a rooftop swimming pool too and the nights are amazing in outdoor with a good jazz music.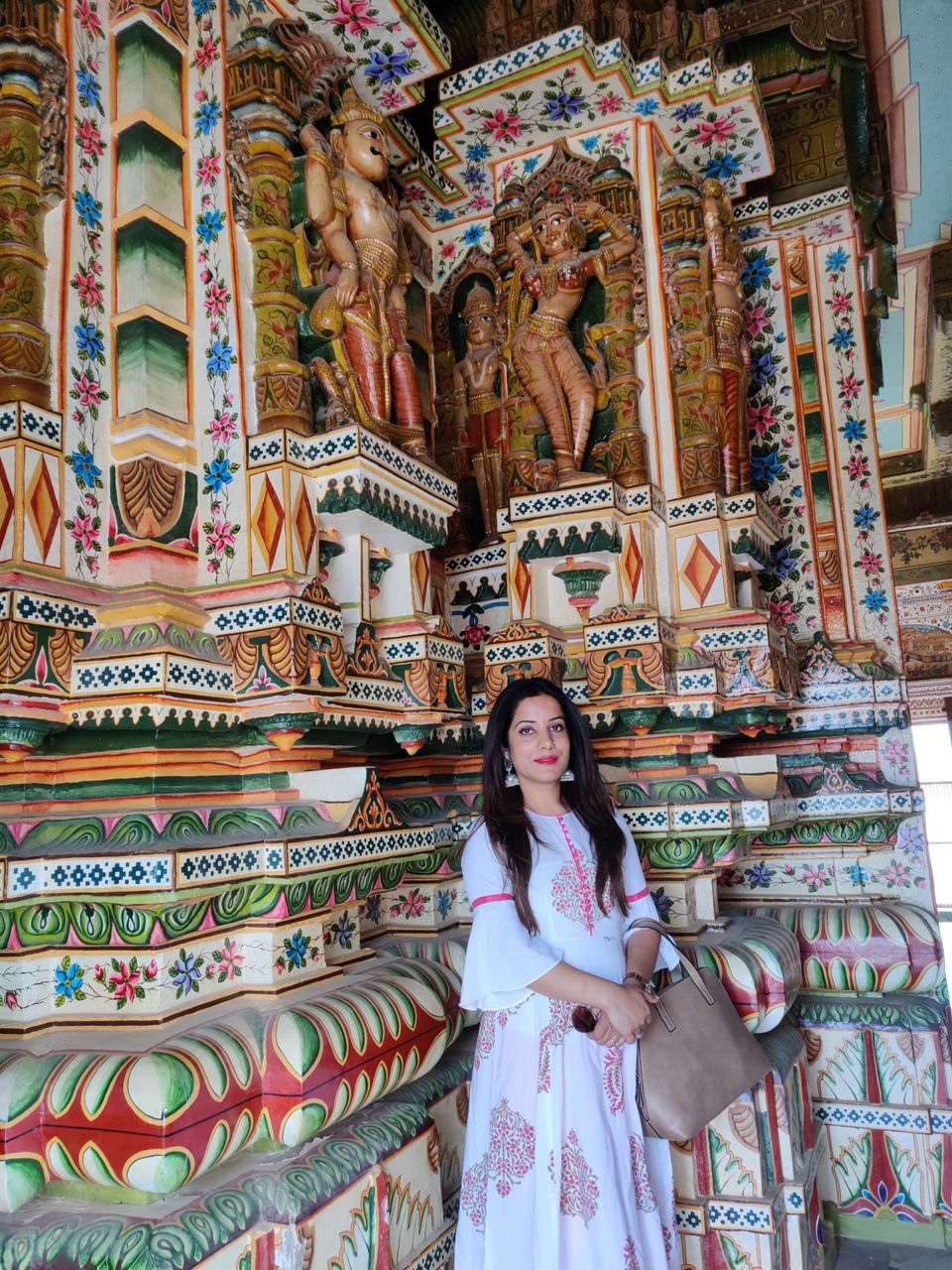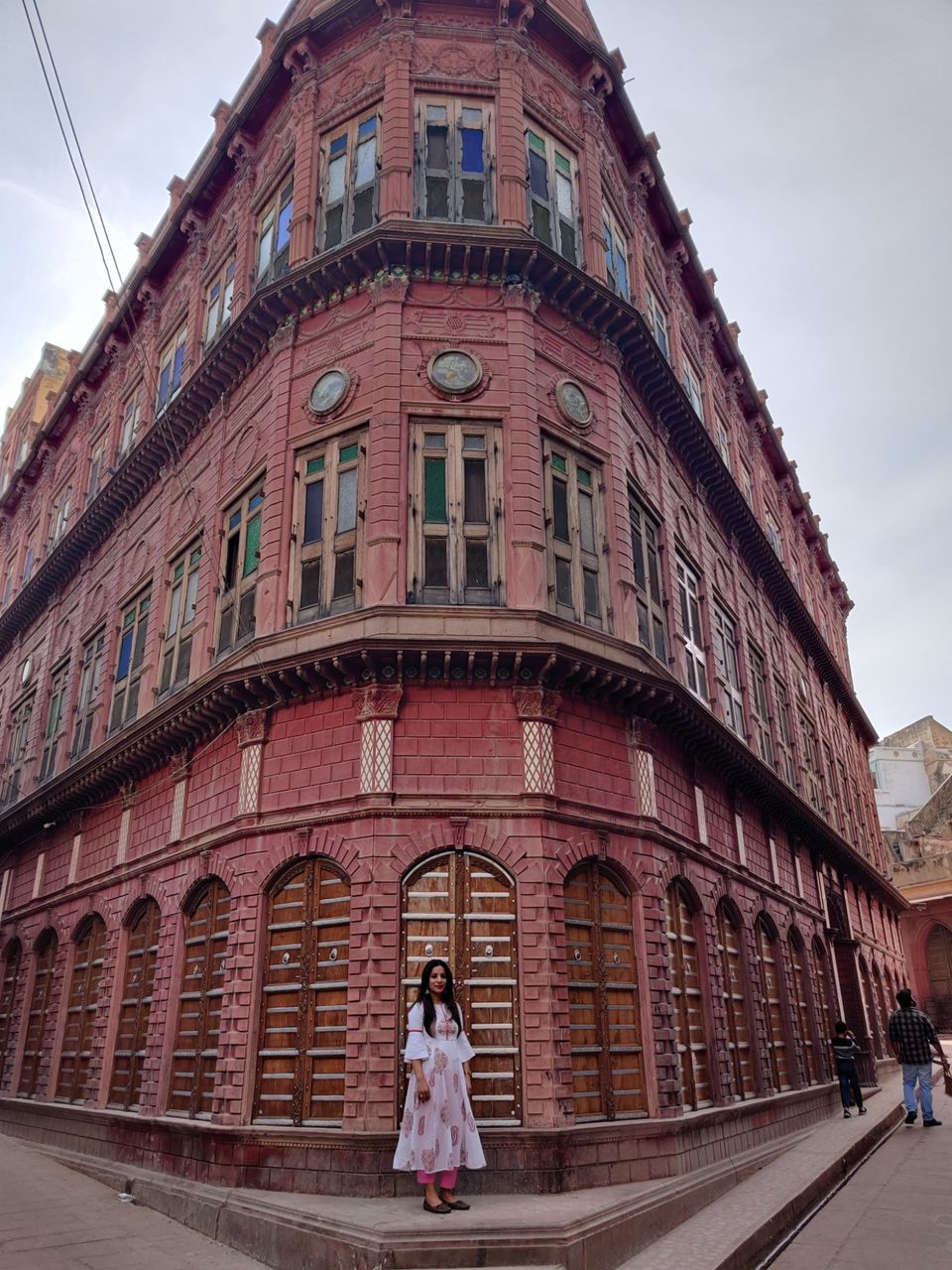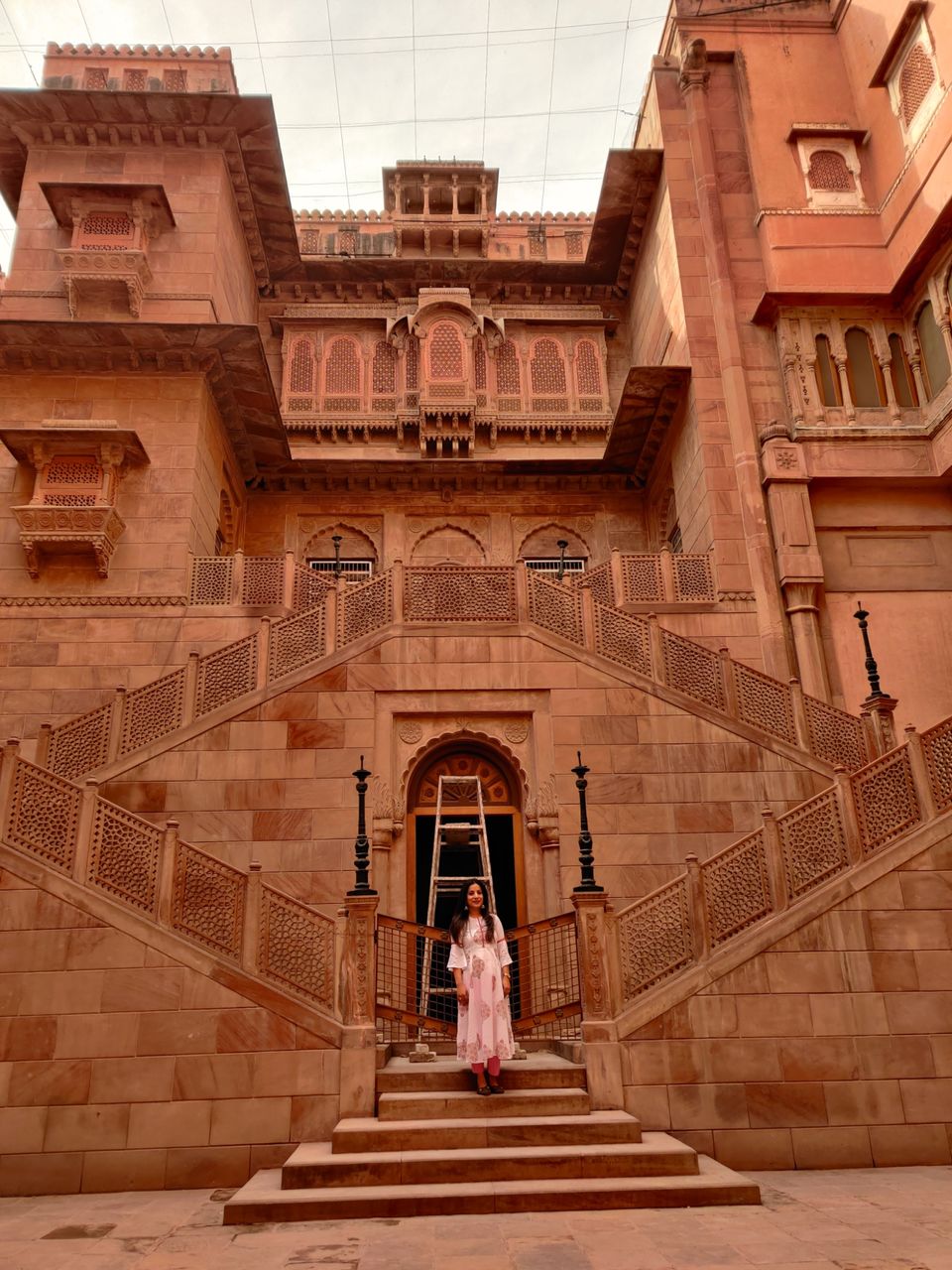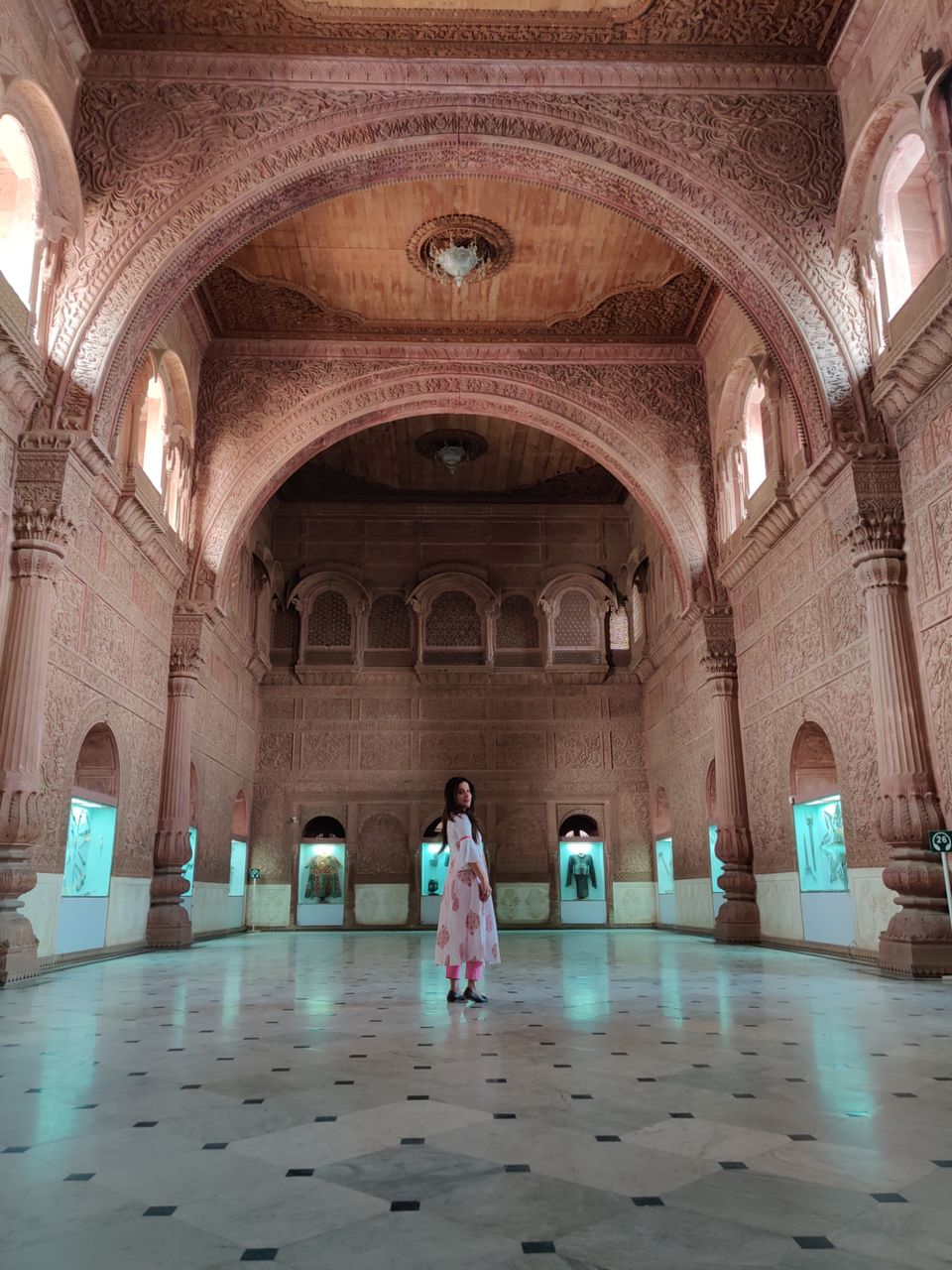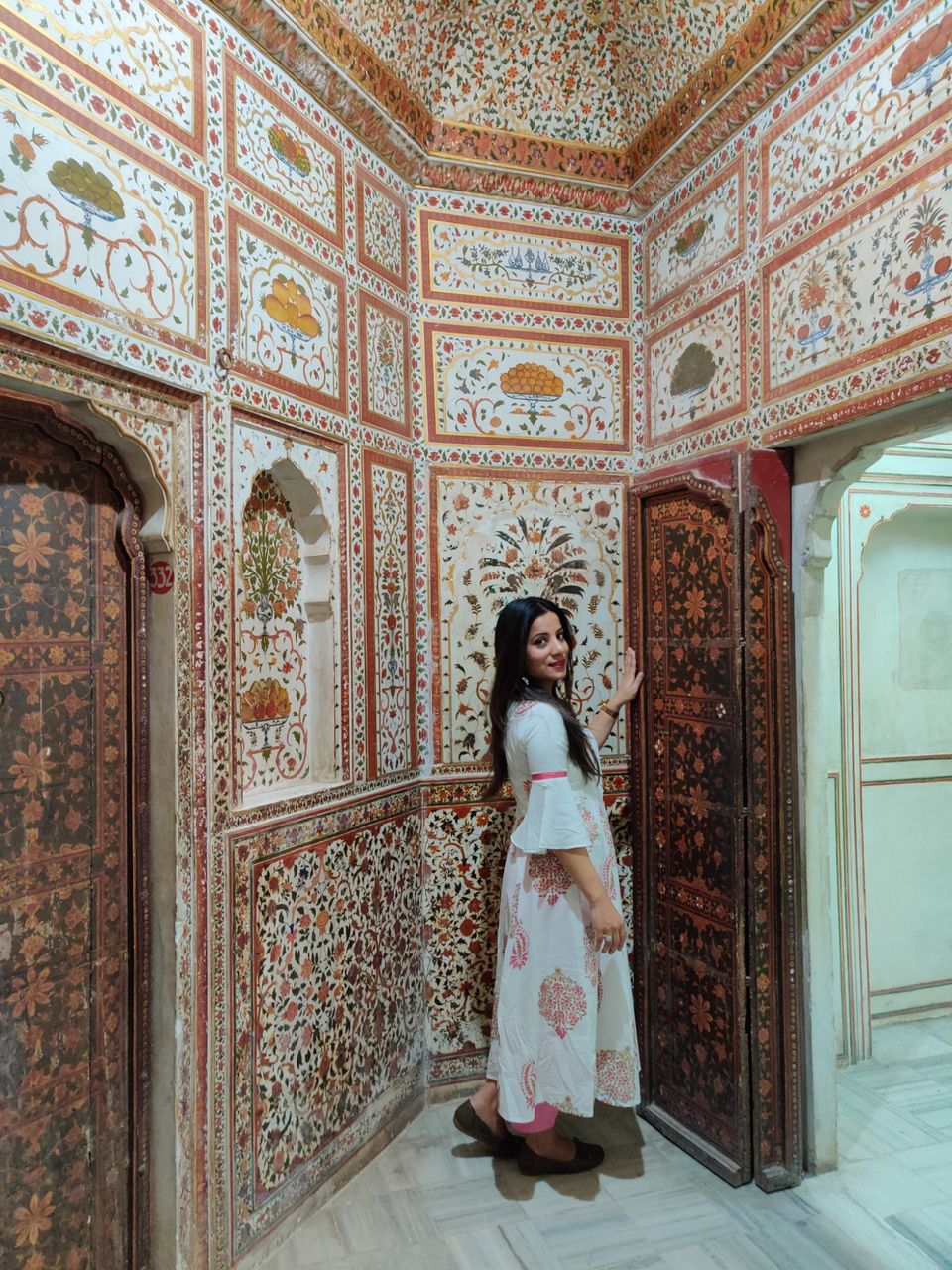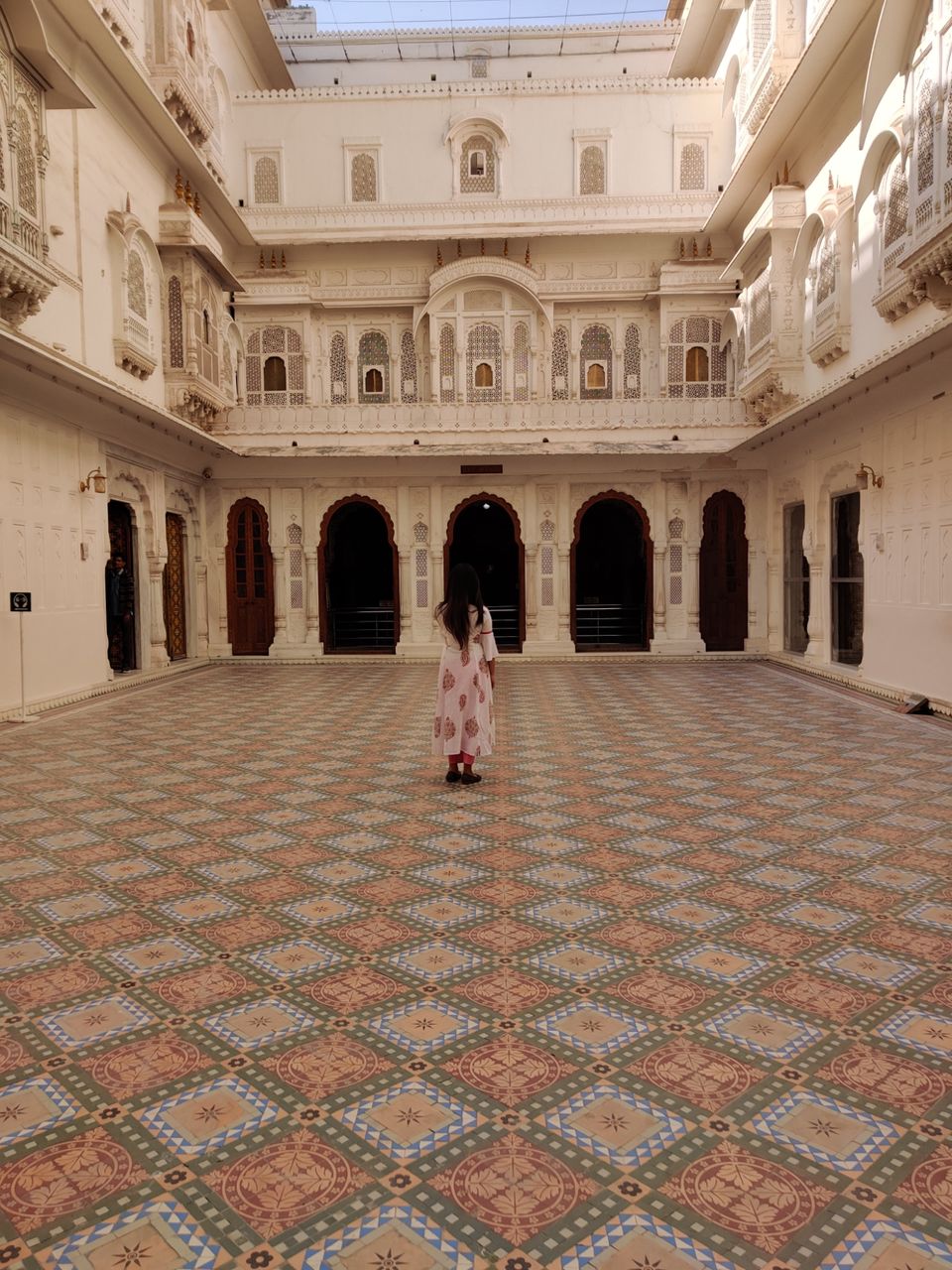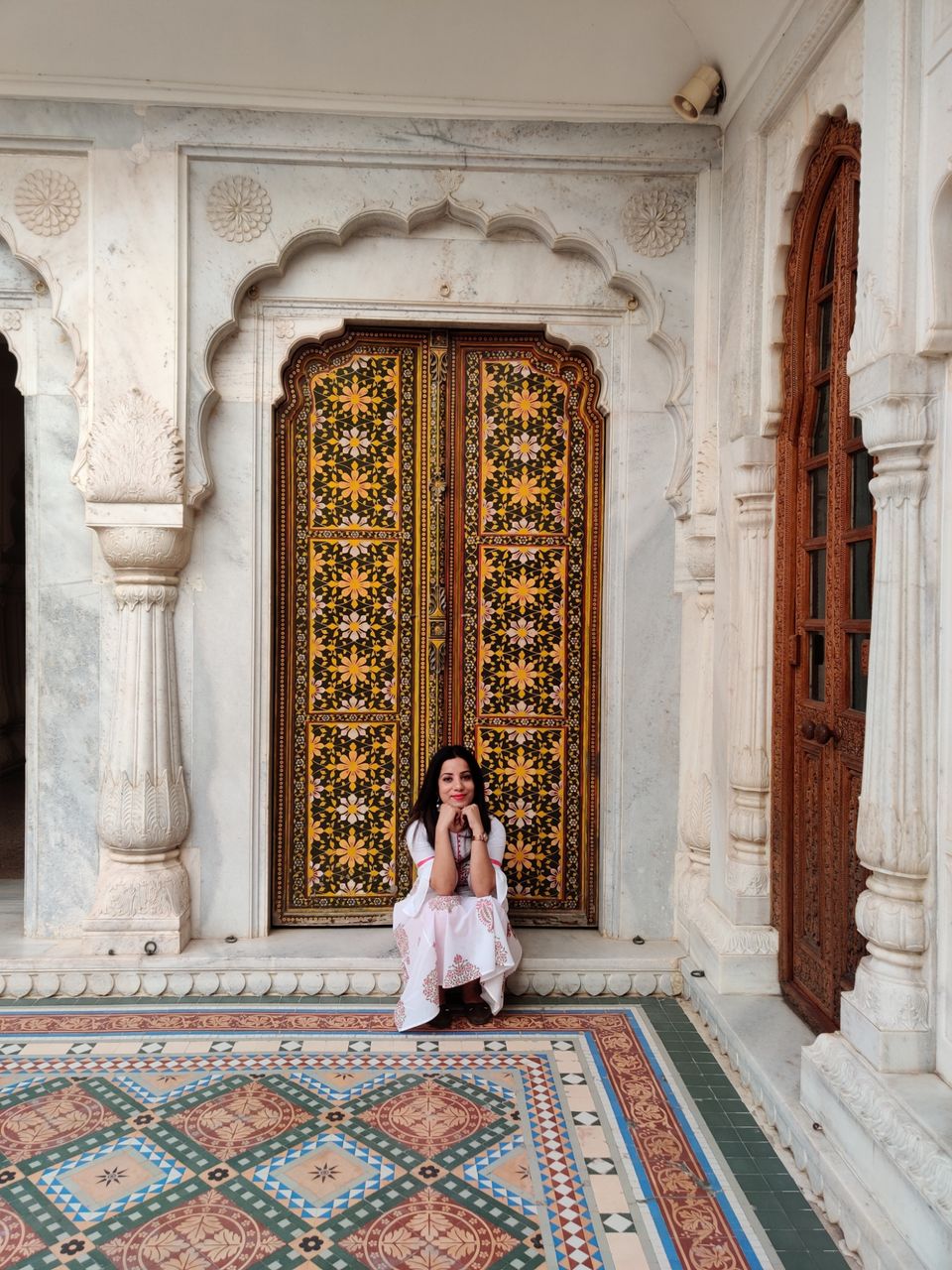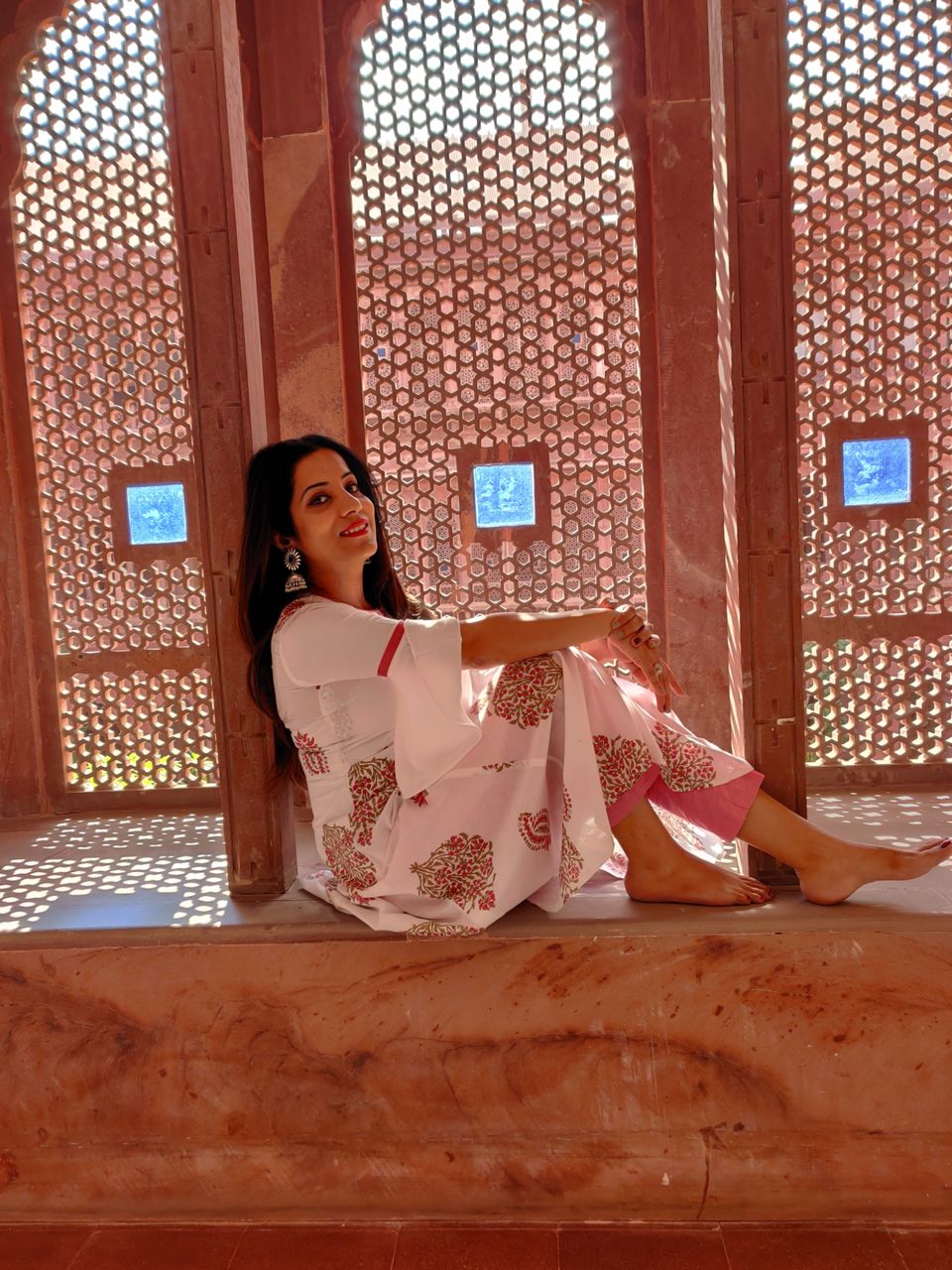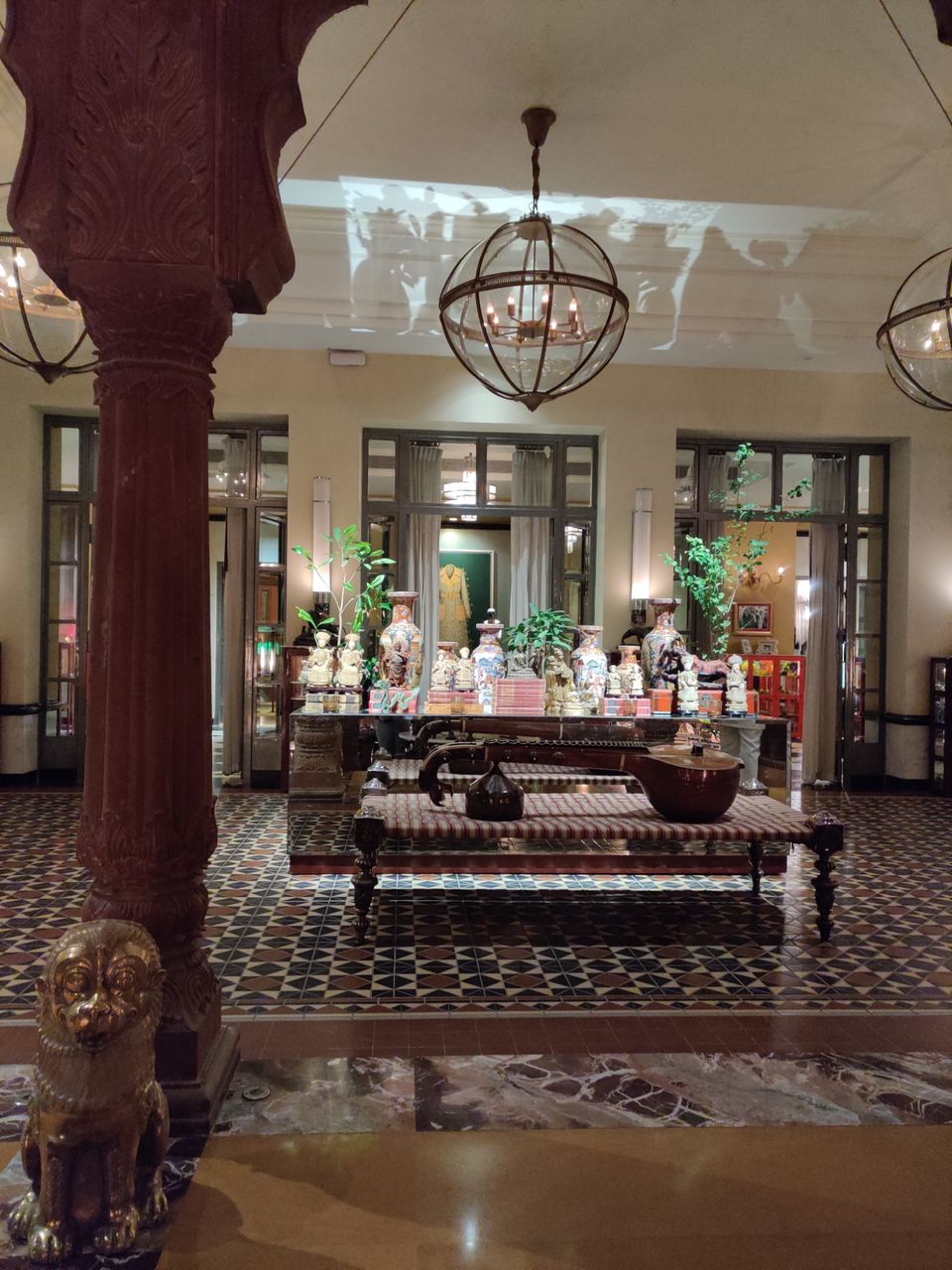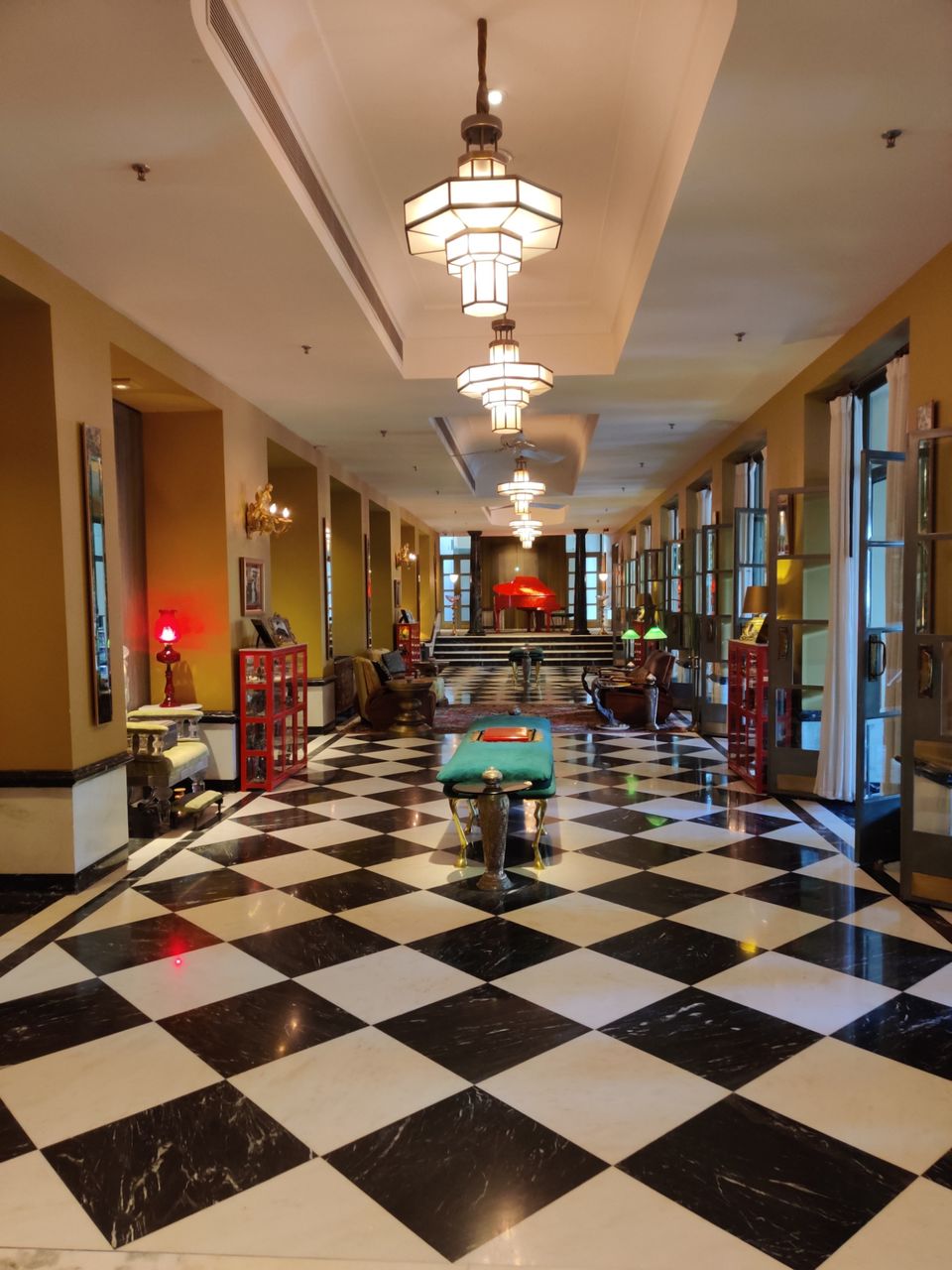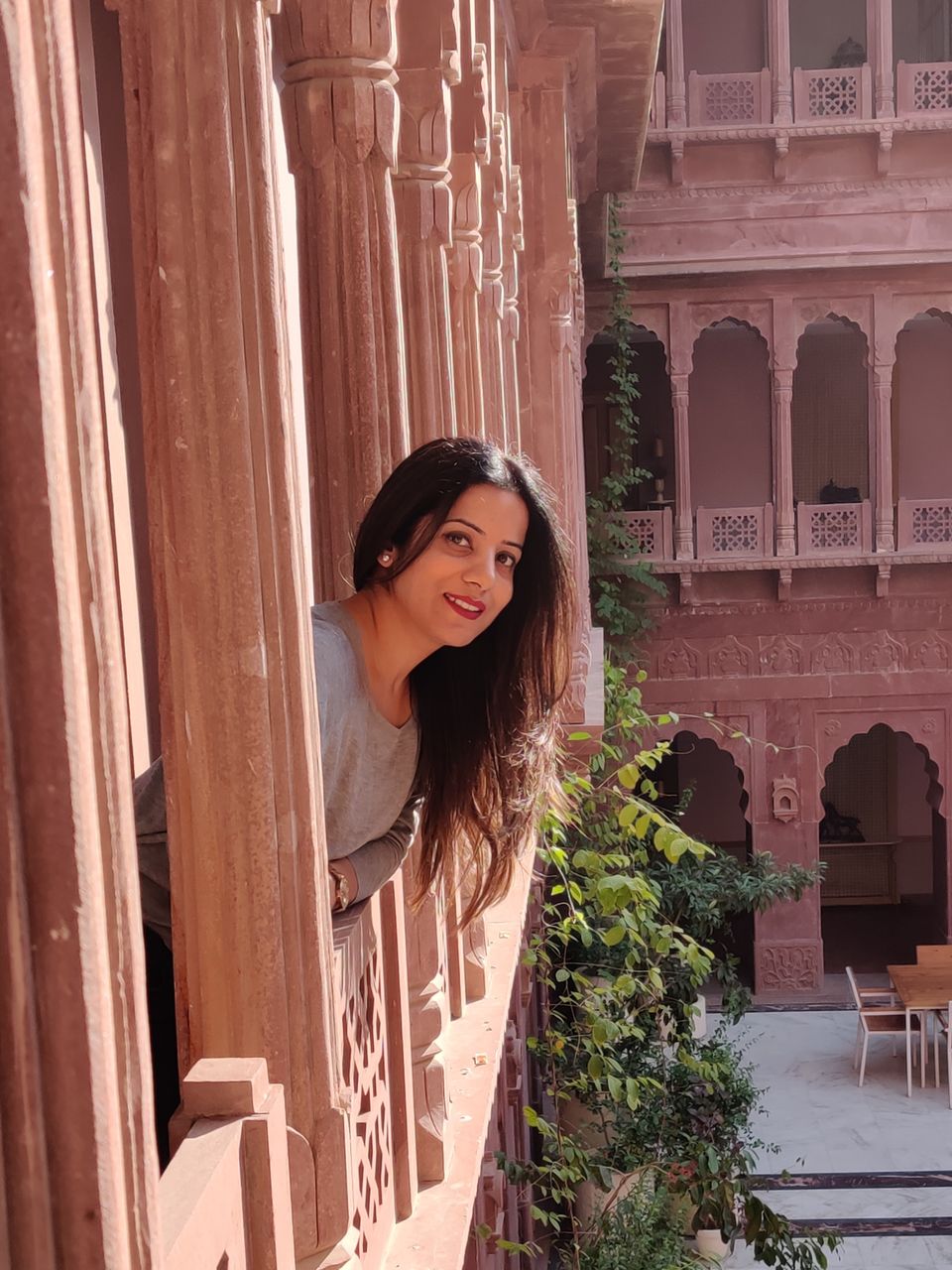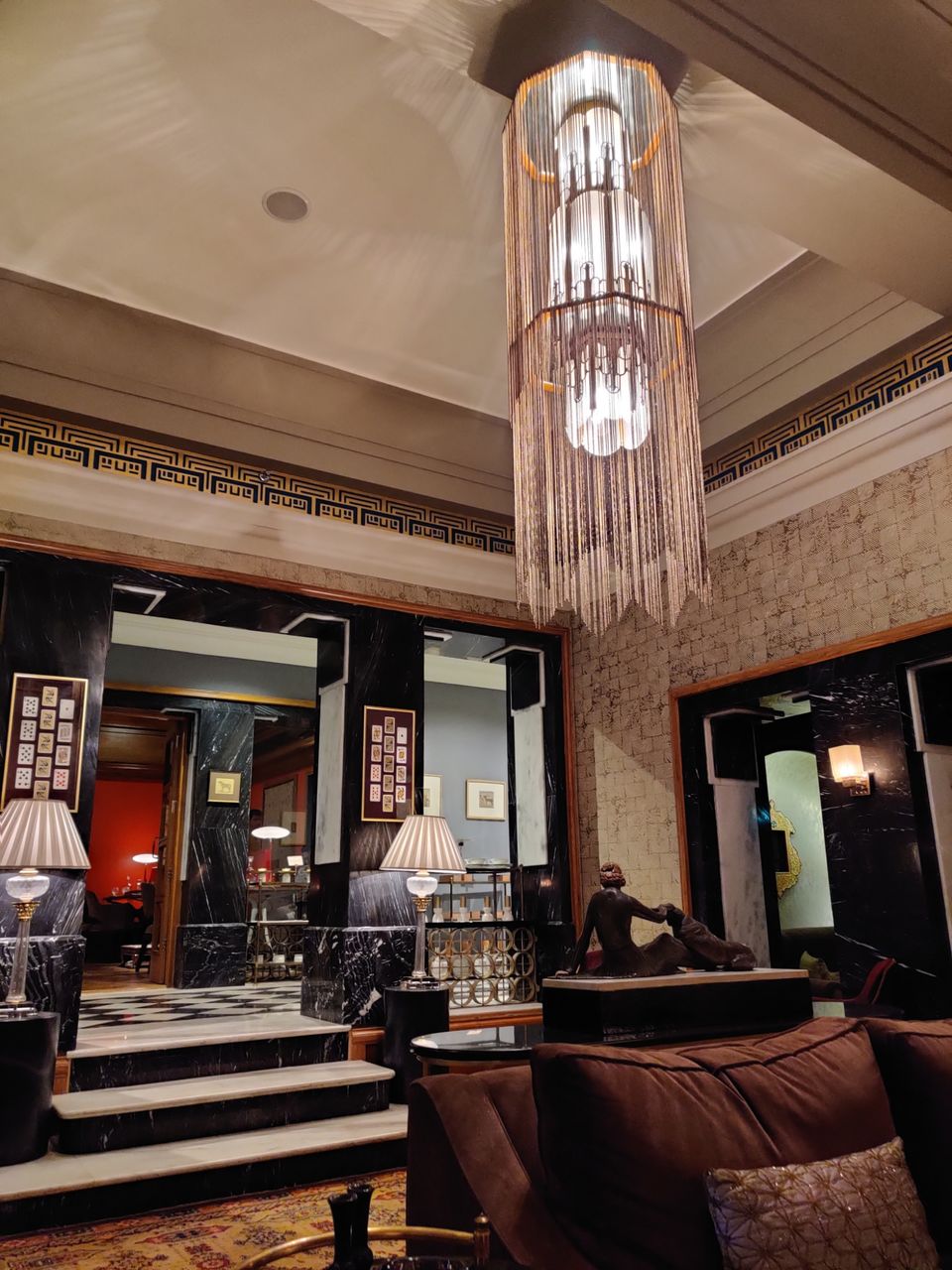 On day2 we left for Junagarh fort .this fort was built by Rao bikaji...on the name of which city has been named Bikaner. This fort has beautiful architecture and intricate design. The doors of this fort are so beautifully crafted.it also have a fighter plane of ww 2 which was gifted by British govt to Maharaj ganga Singh ki for his contribution in world war 2. There is a museum which have all the armour and dresses of Maharaj Ganga Singh. It took us one to two hours to thoroughly visit the fort. After this,we took an auto to visit the famous market of Bikaner bada bazaar, where you can get each and everything. We bought some bhujia and namkeens then we left for bhandashah jain temple.it is said that for the foundation of this temple,14000kg of desi ghee was used. The temple has been crafted beautifully with a lot of paintings. After visiting the temple, we went to visit Rampuria Haweli. The whole area used to be of beautiful architect hawelis. But now only some of them are left. After Jaisalmer bikaner is the second place where you can enjoy desert safari. But due to shortage of time...we could not go for dat.you can also visit camel research centre where you can go for camel rides.Overall it was a great experience and bikaner didn't fail to amaze us.