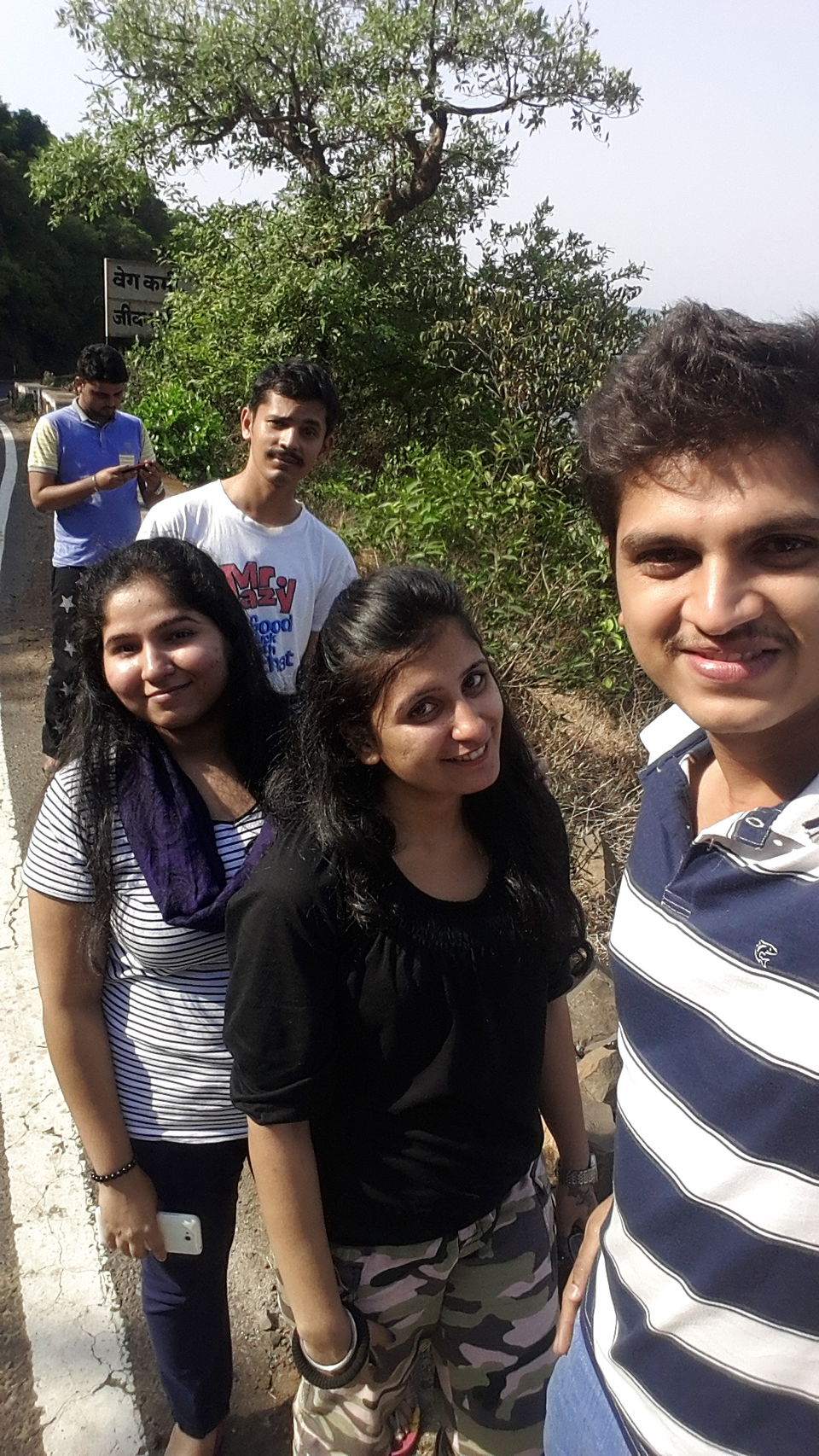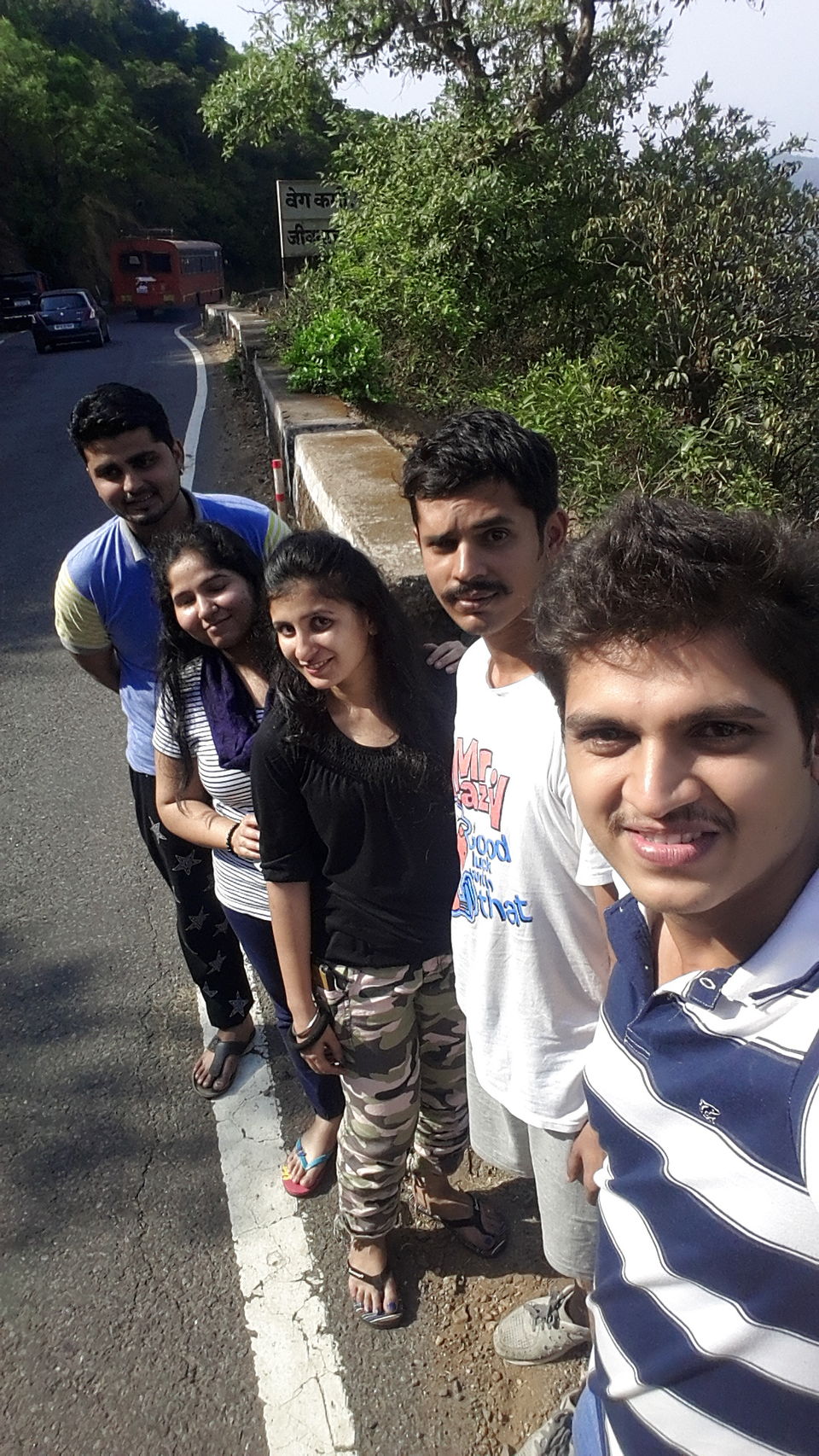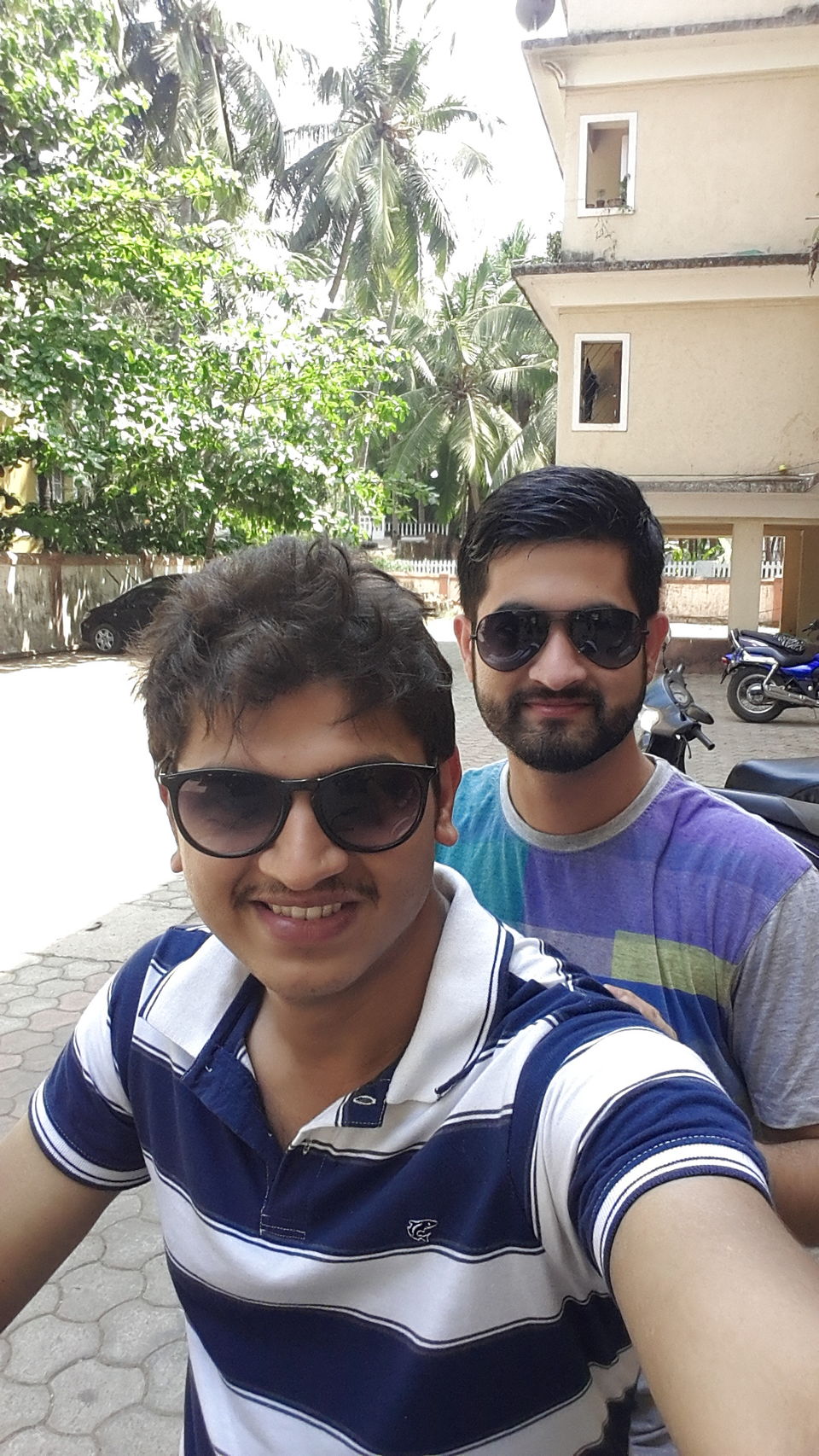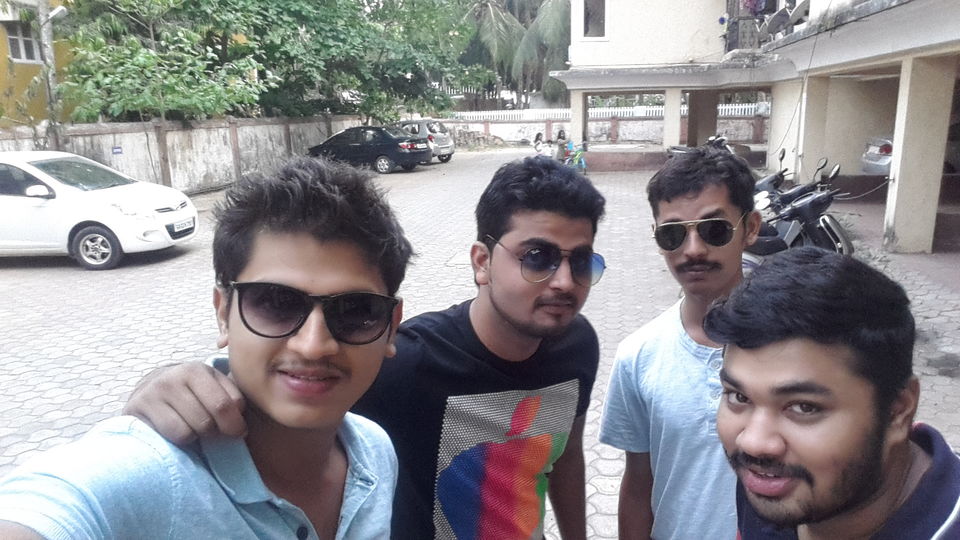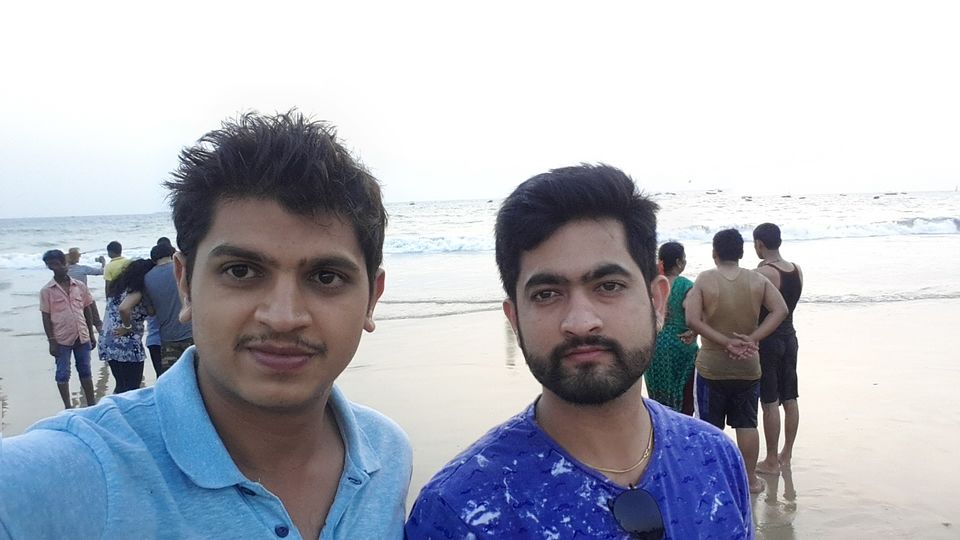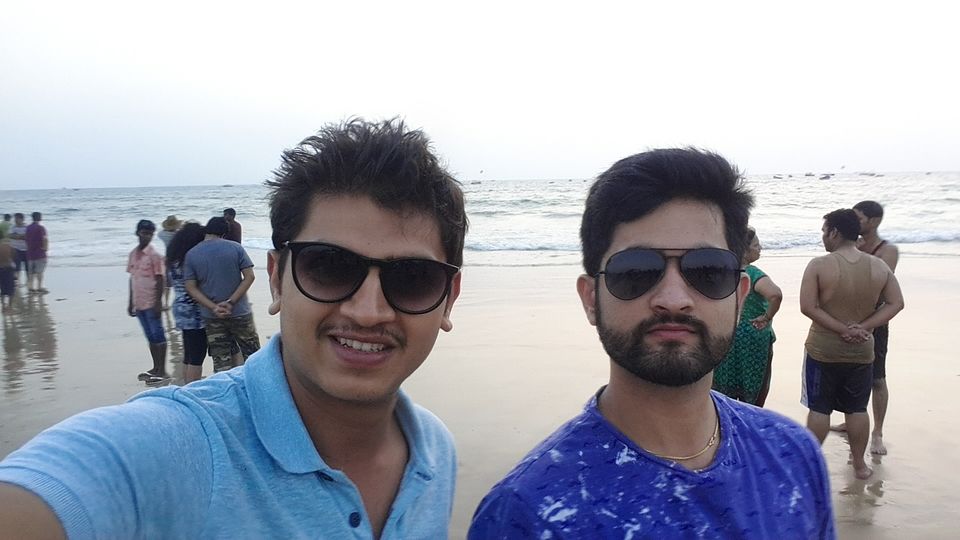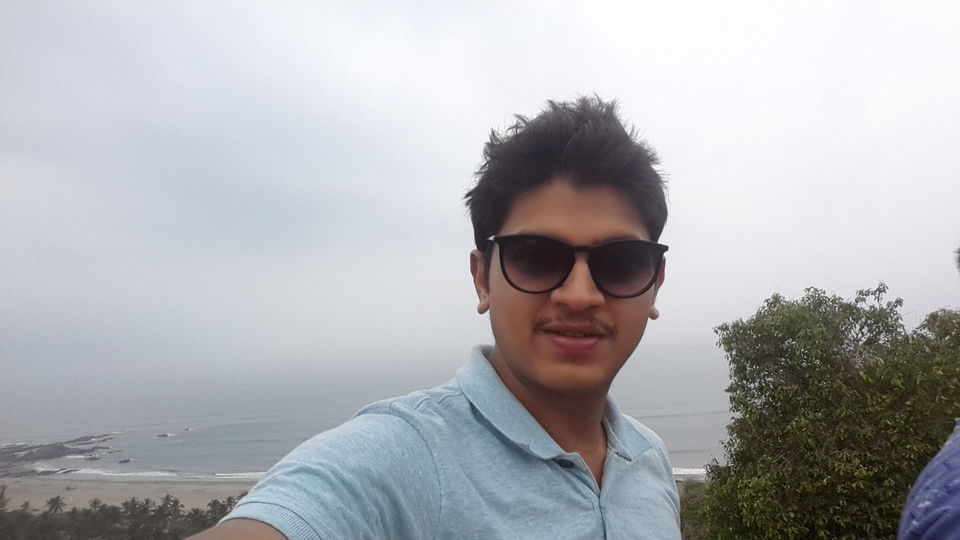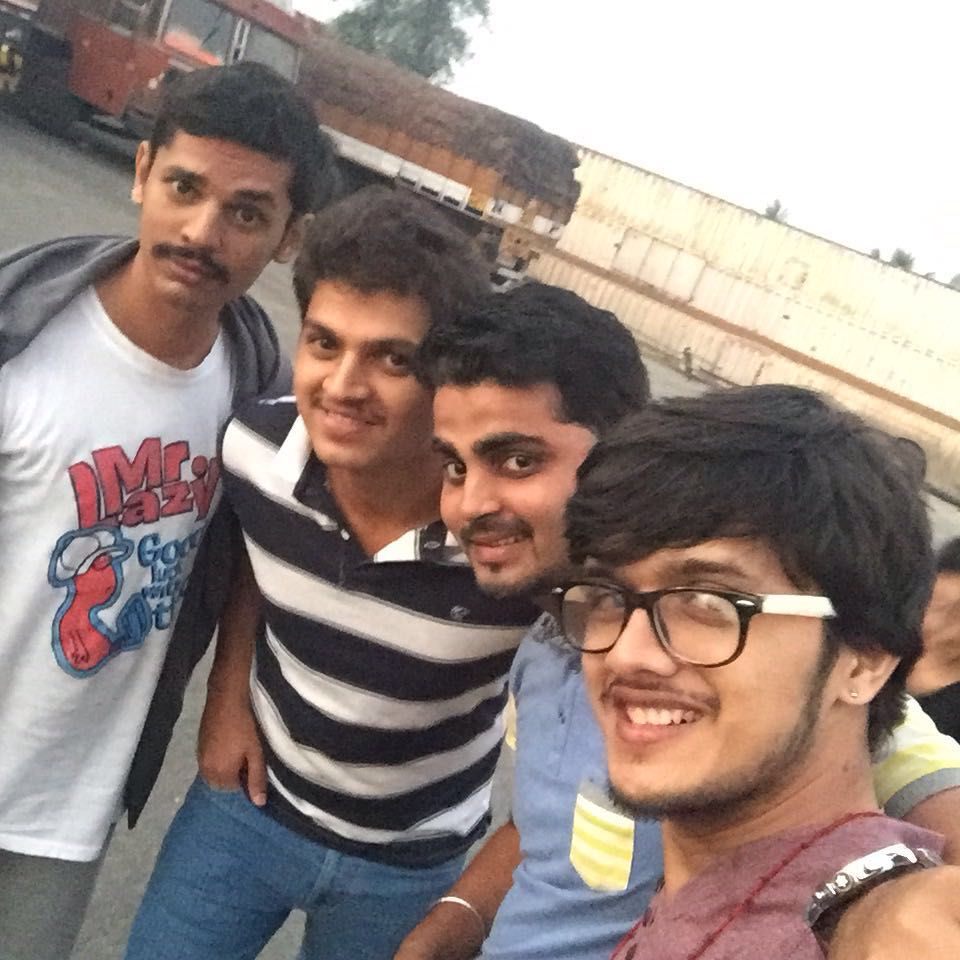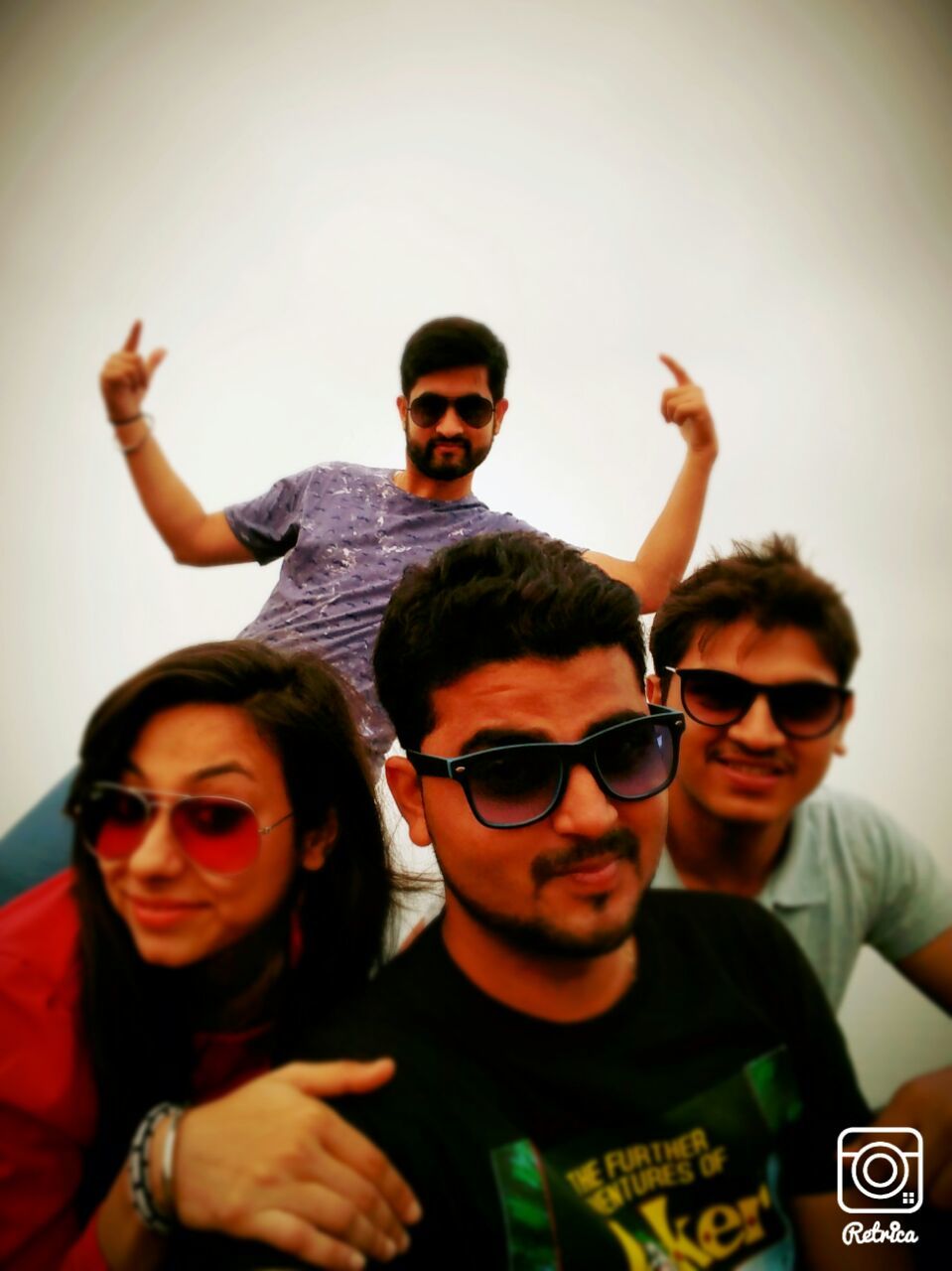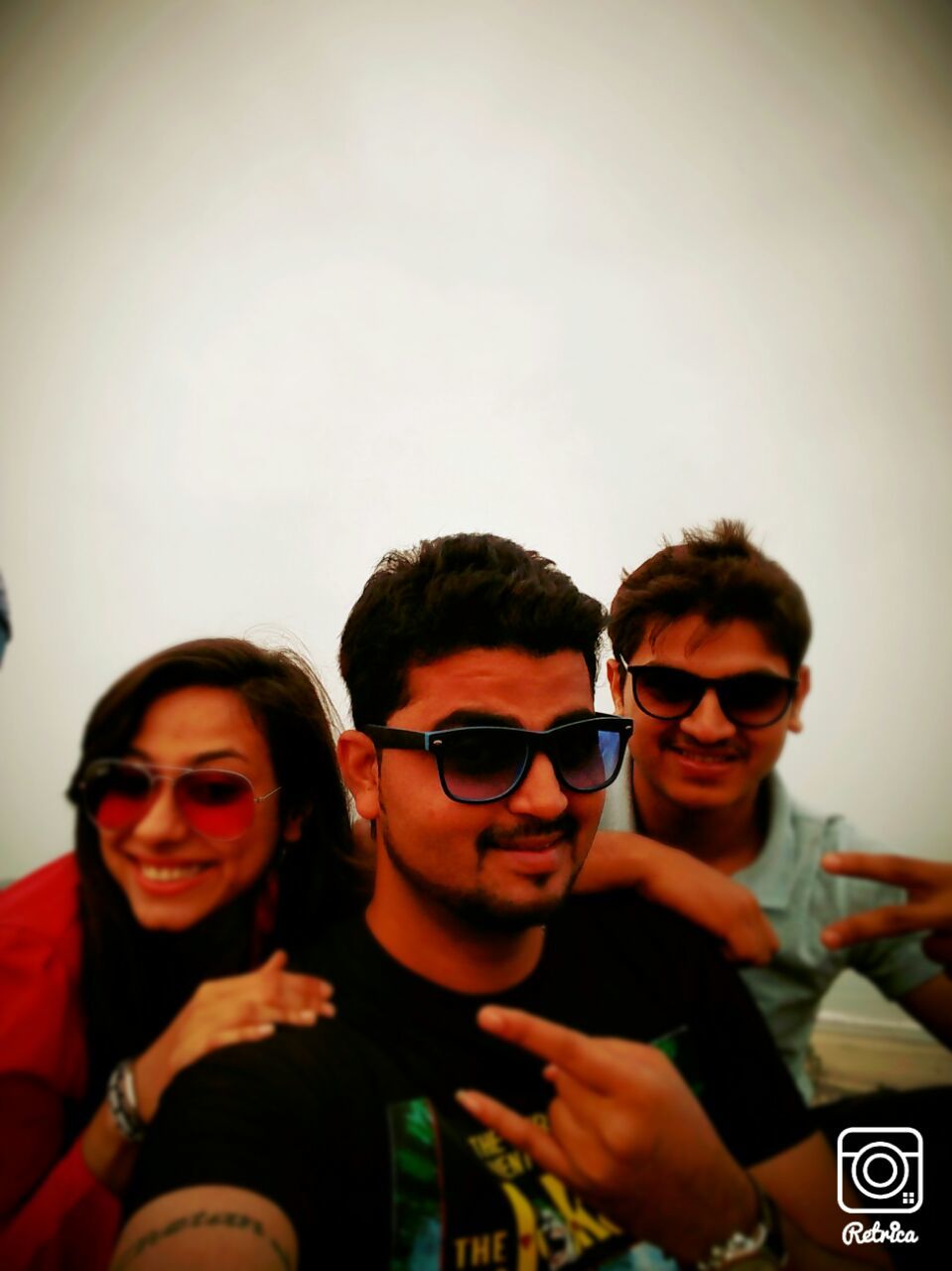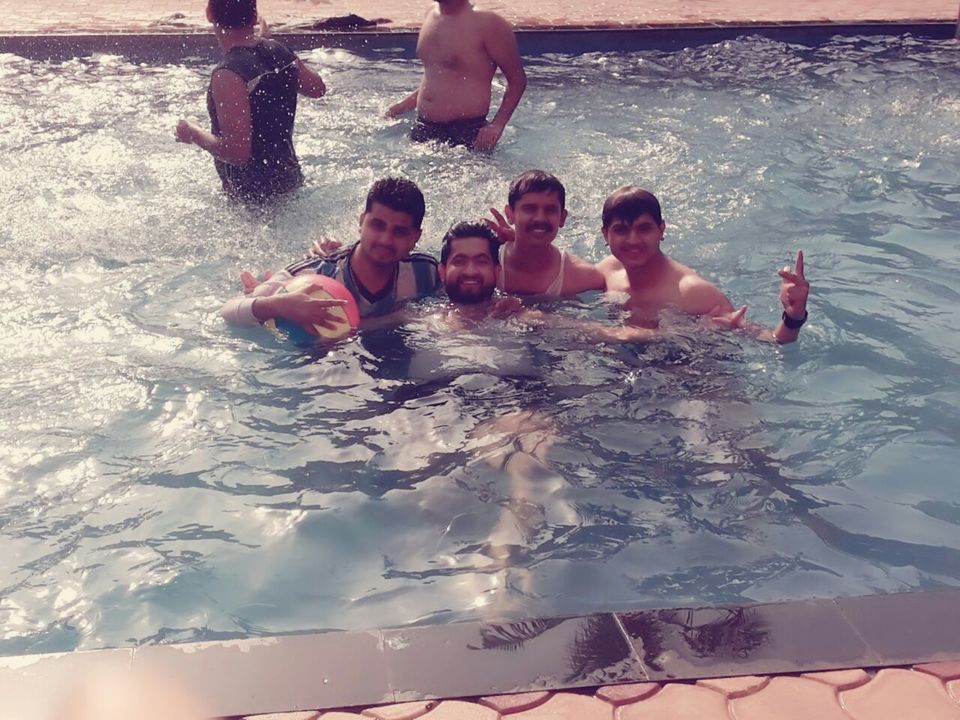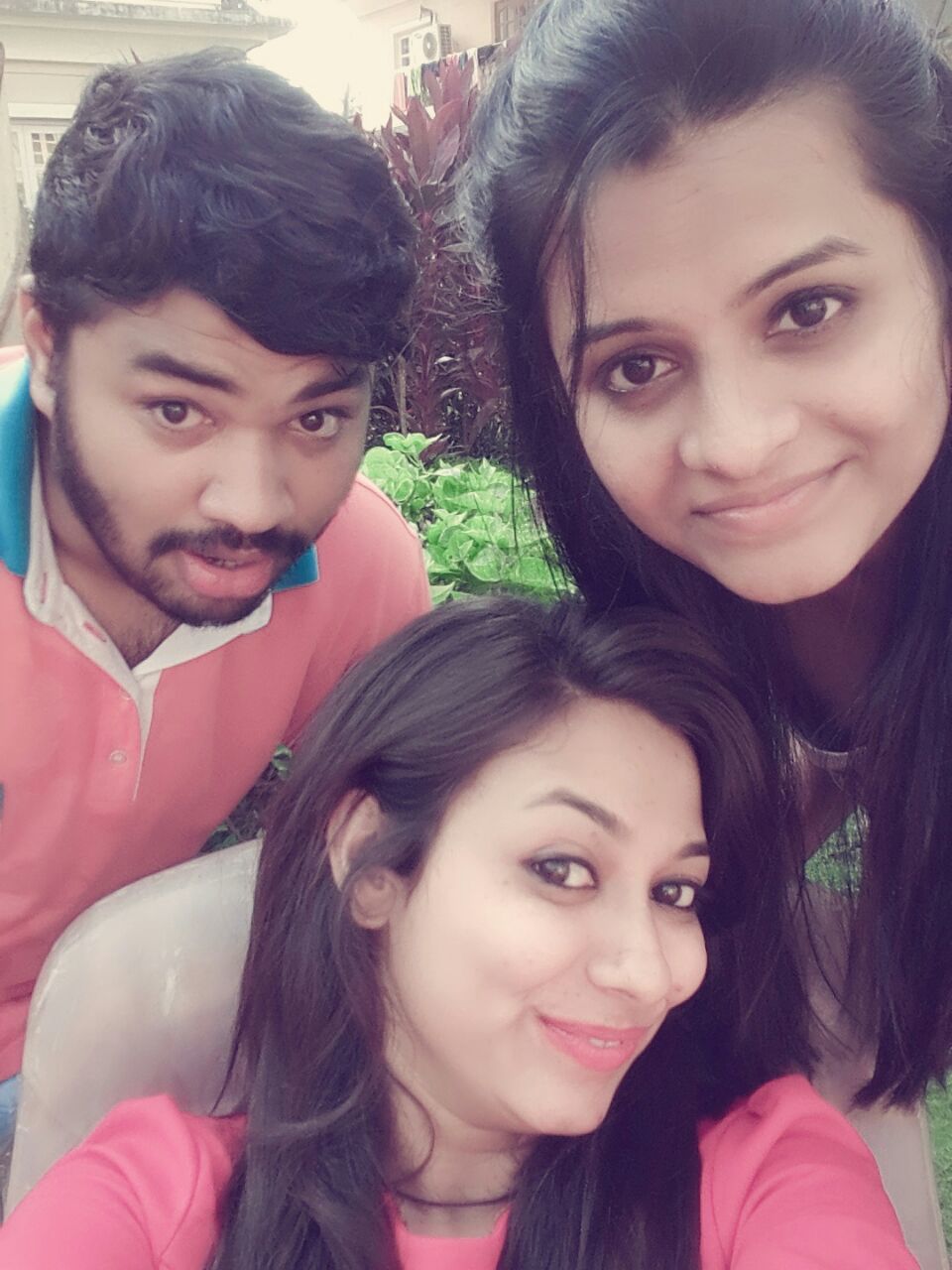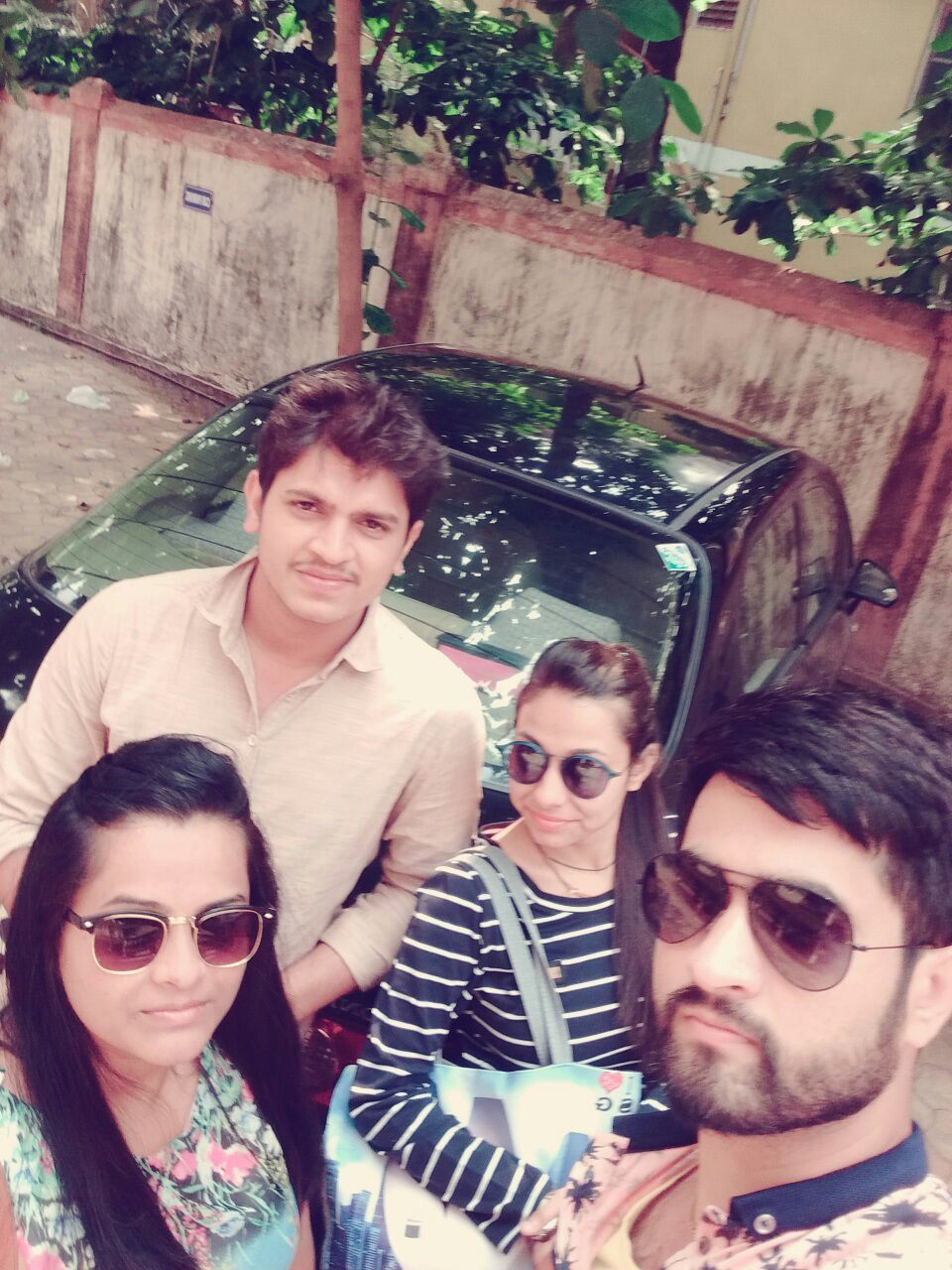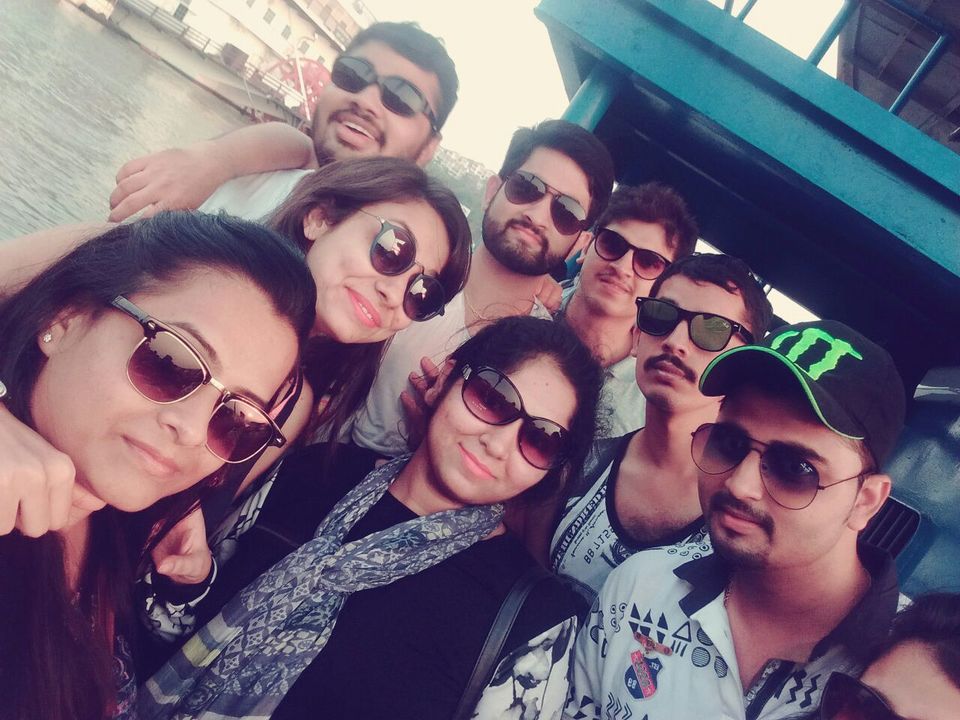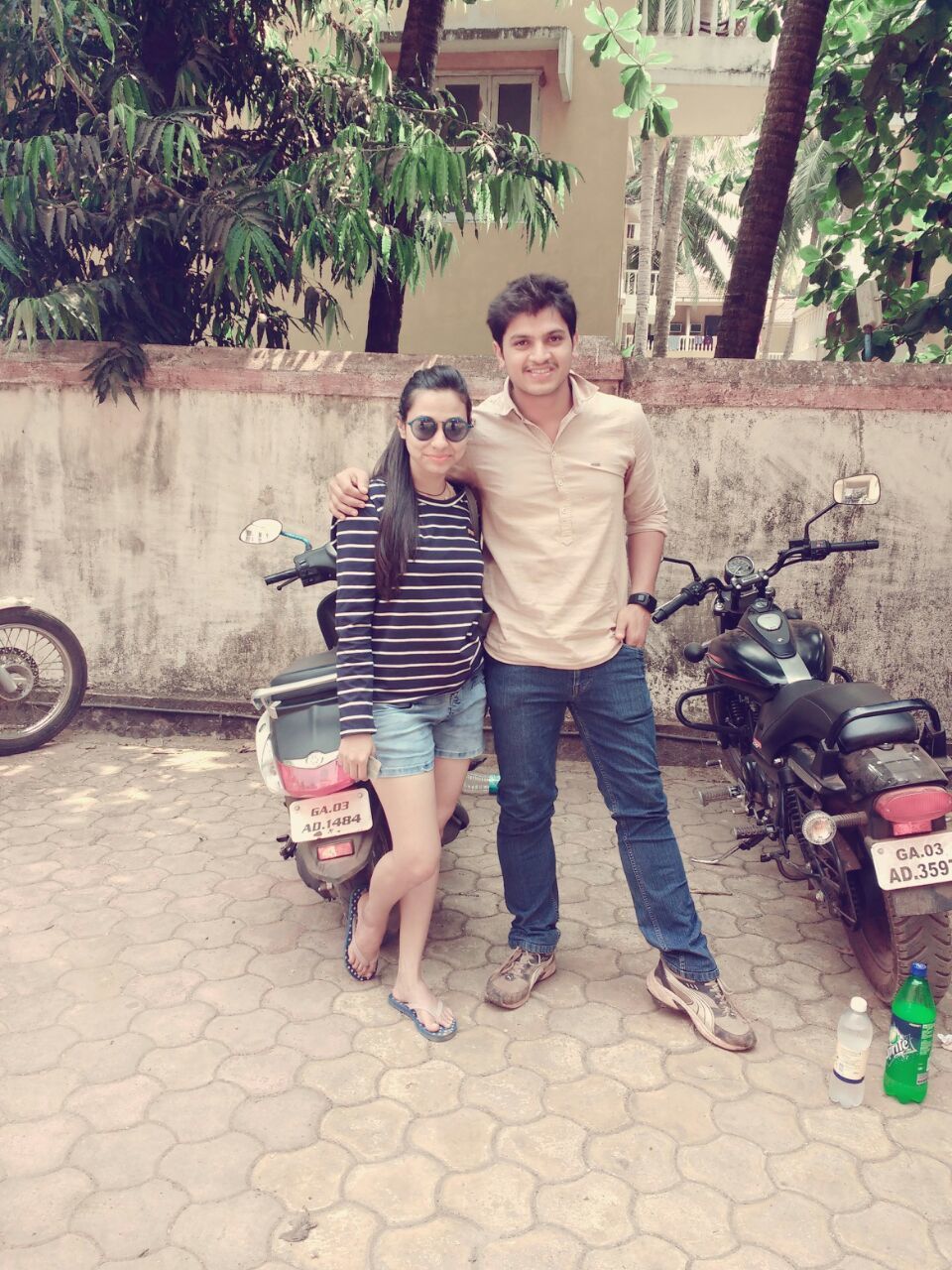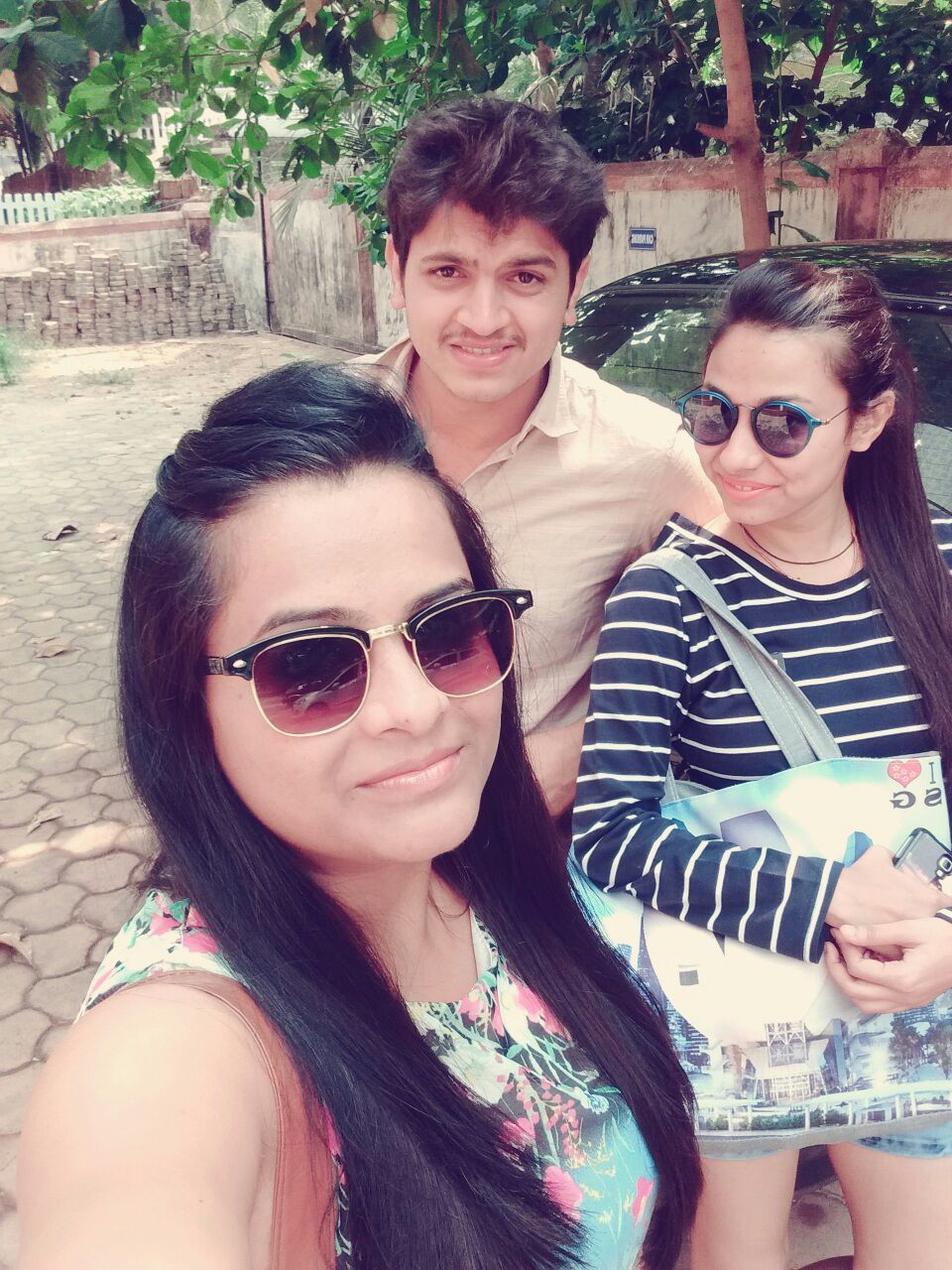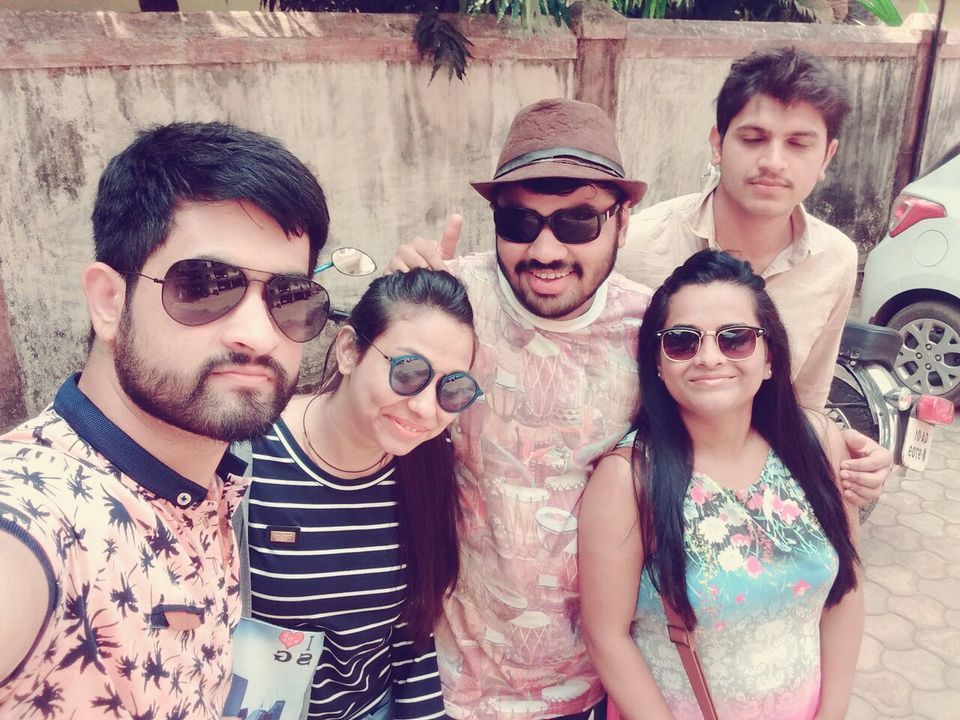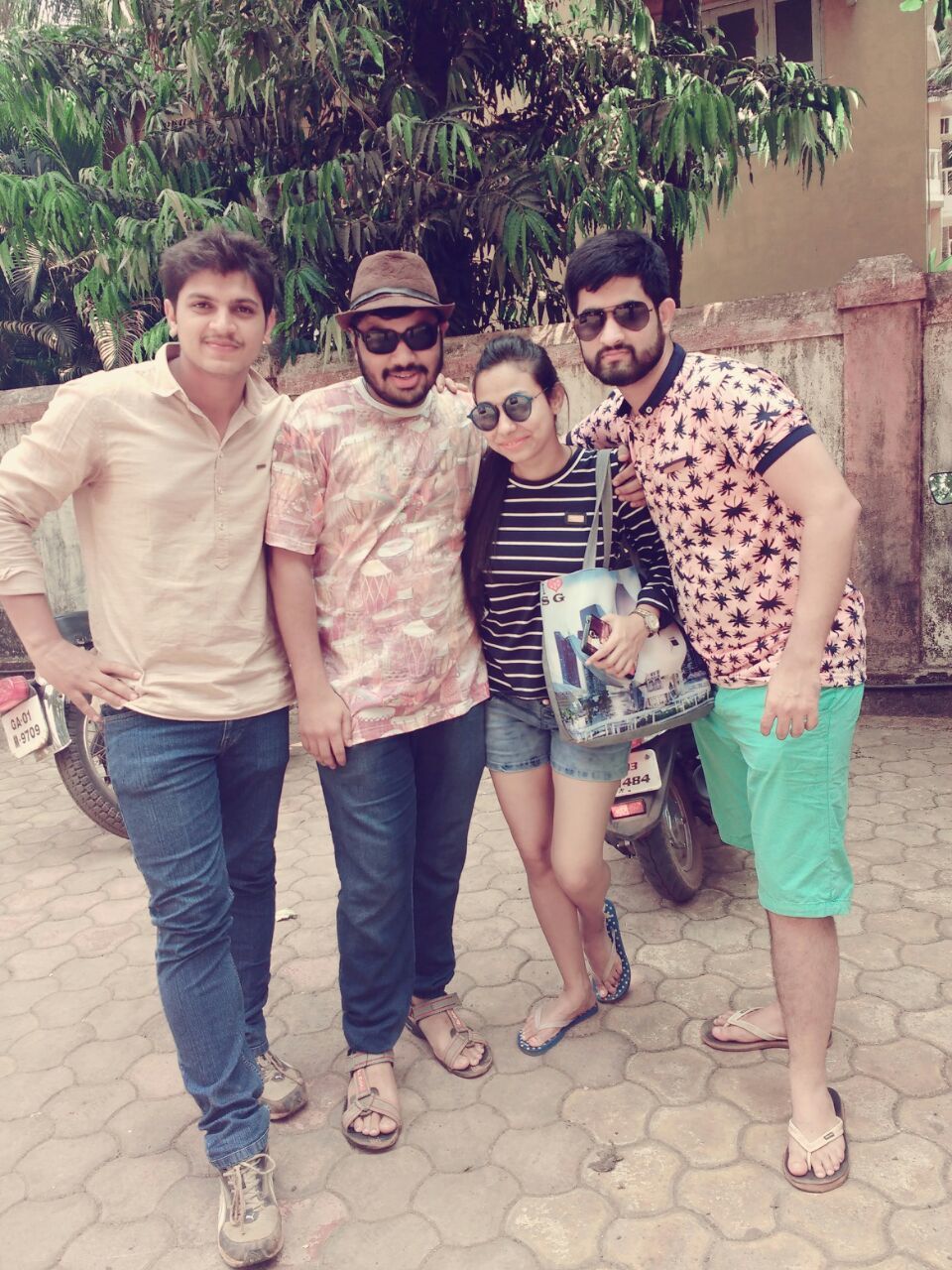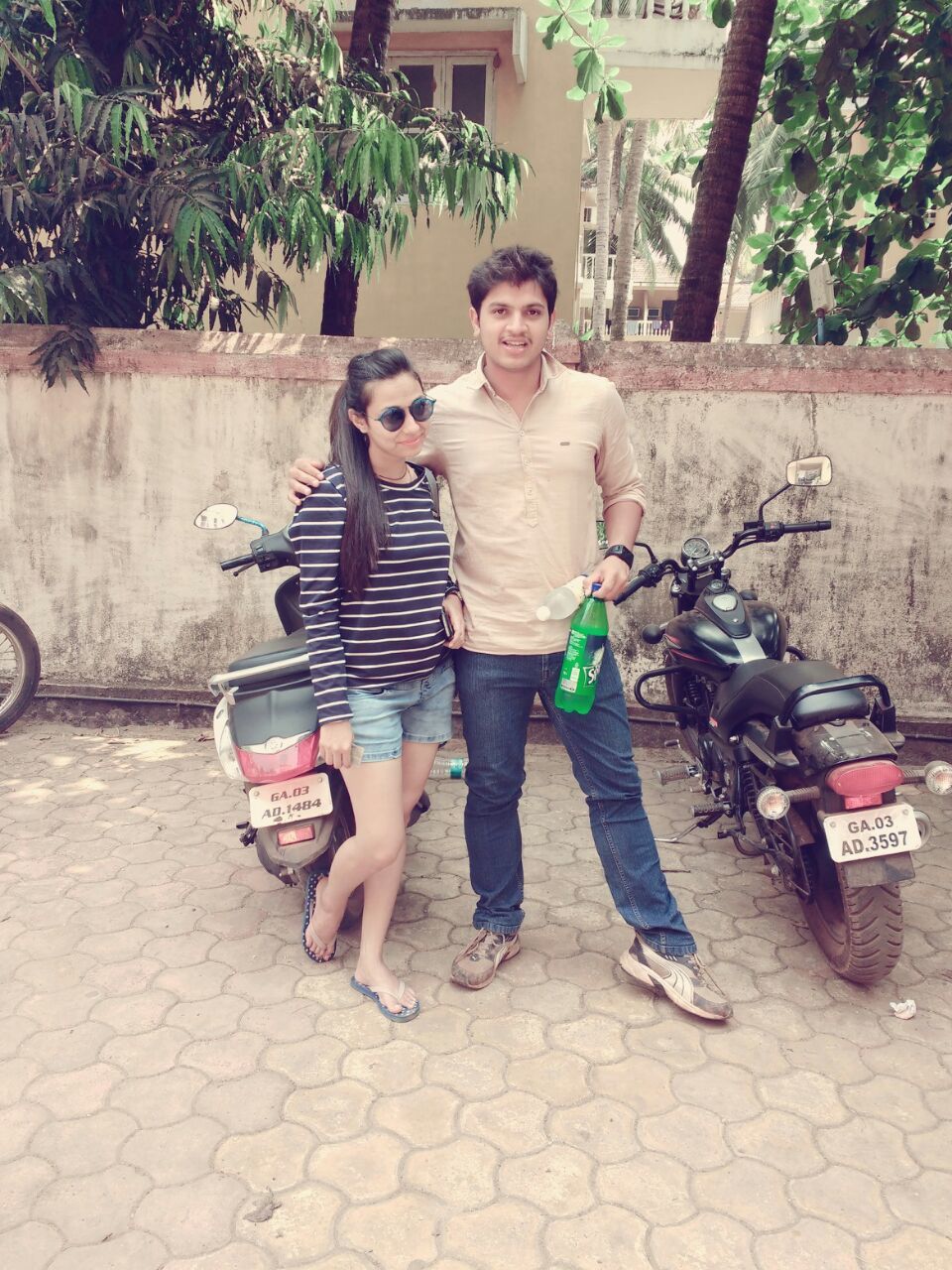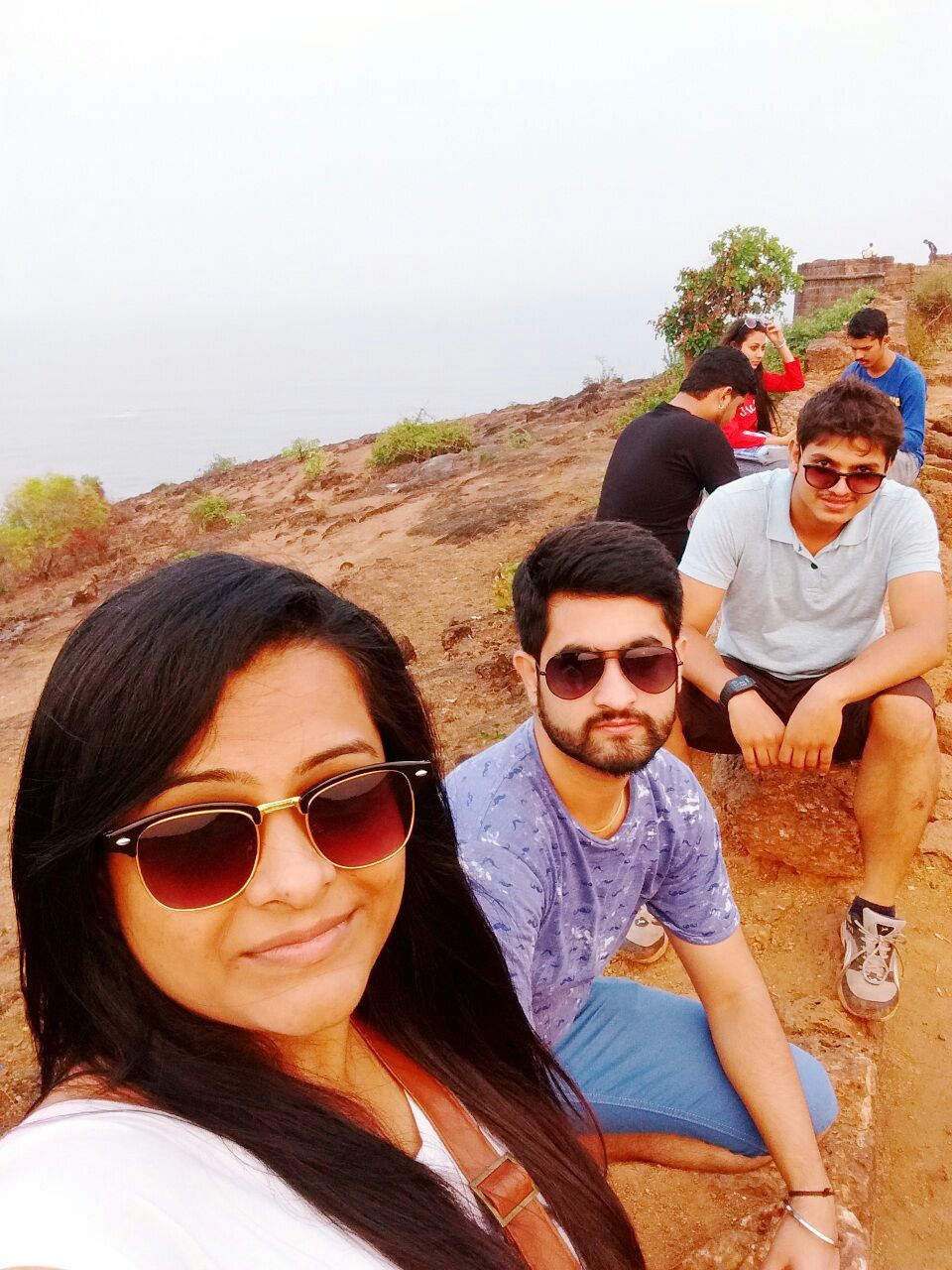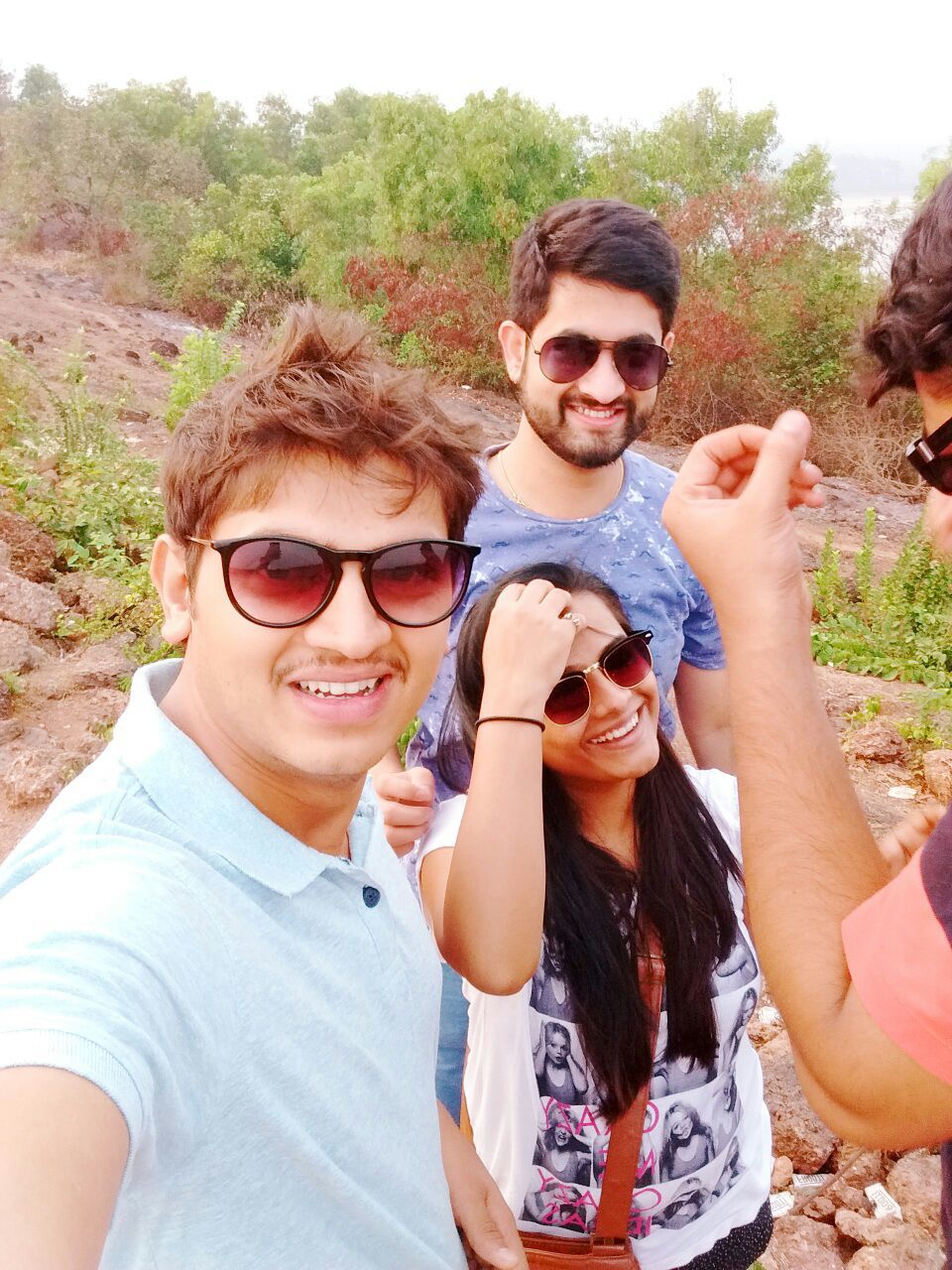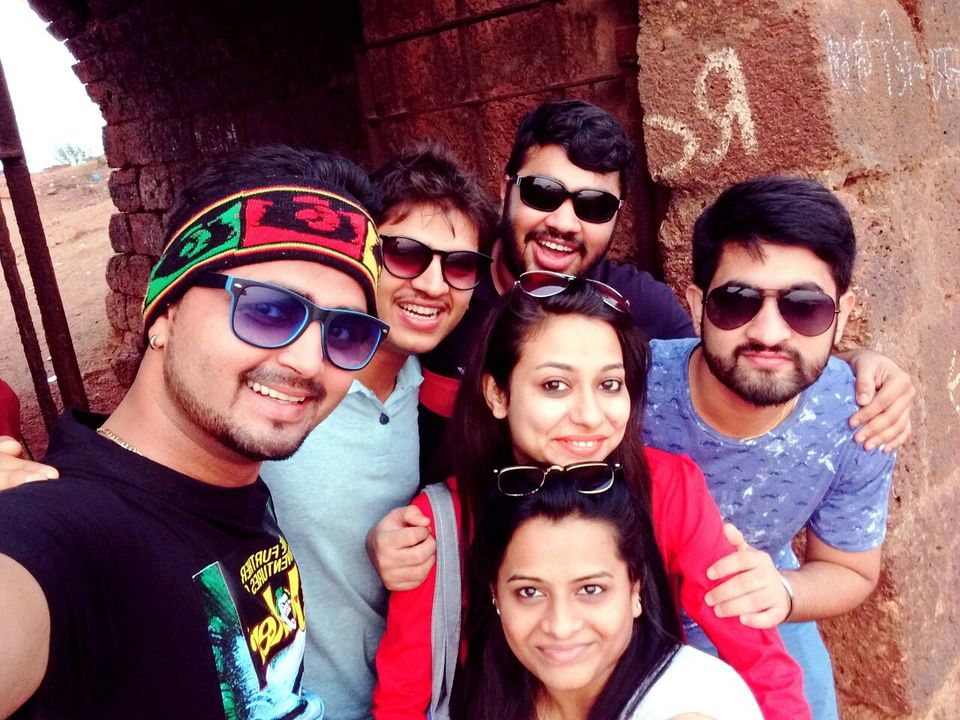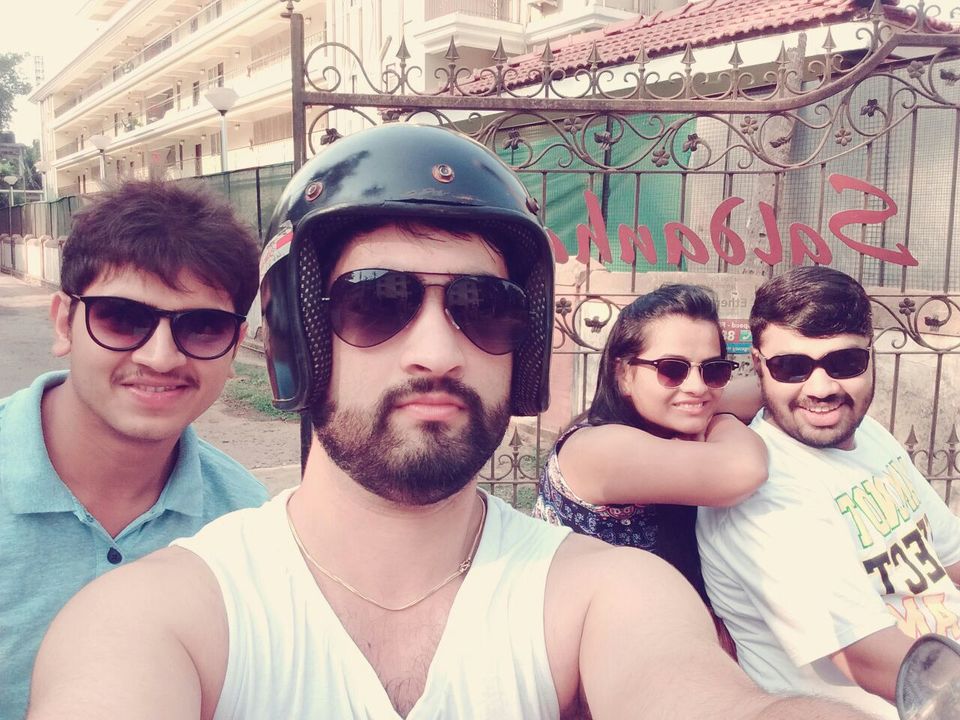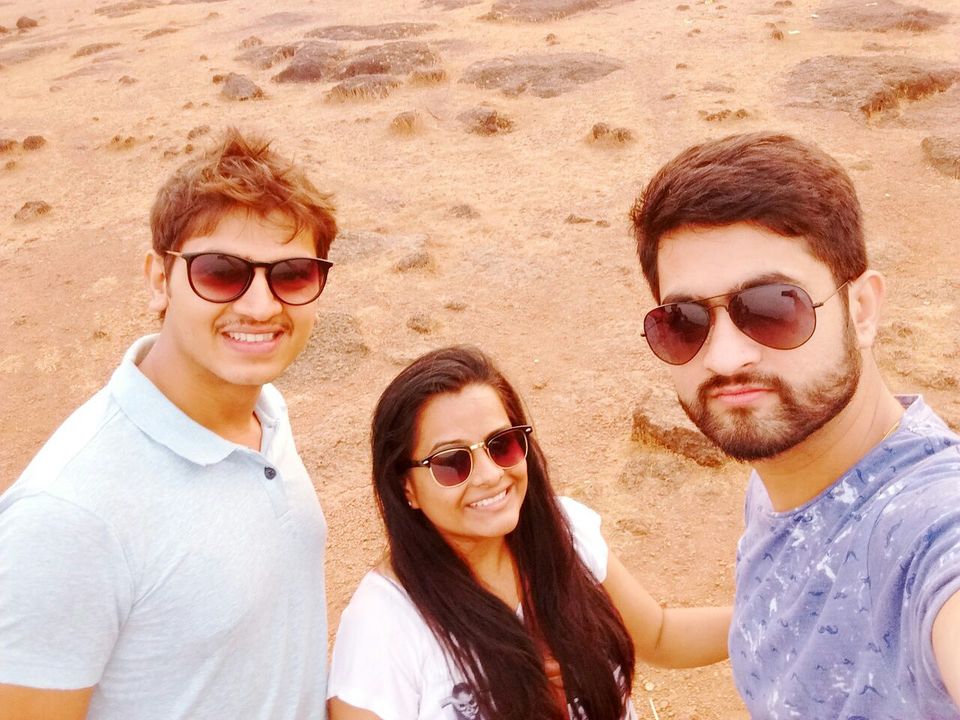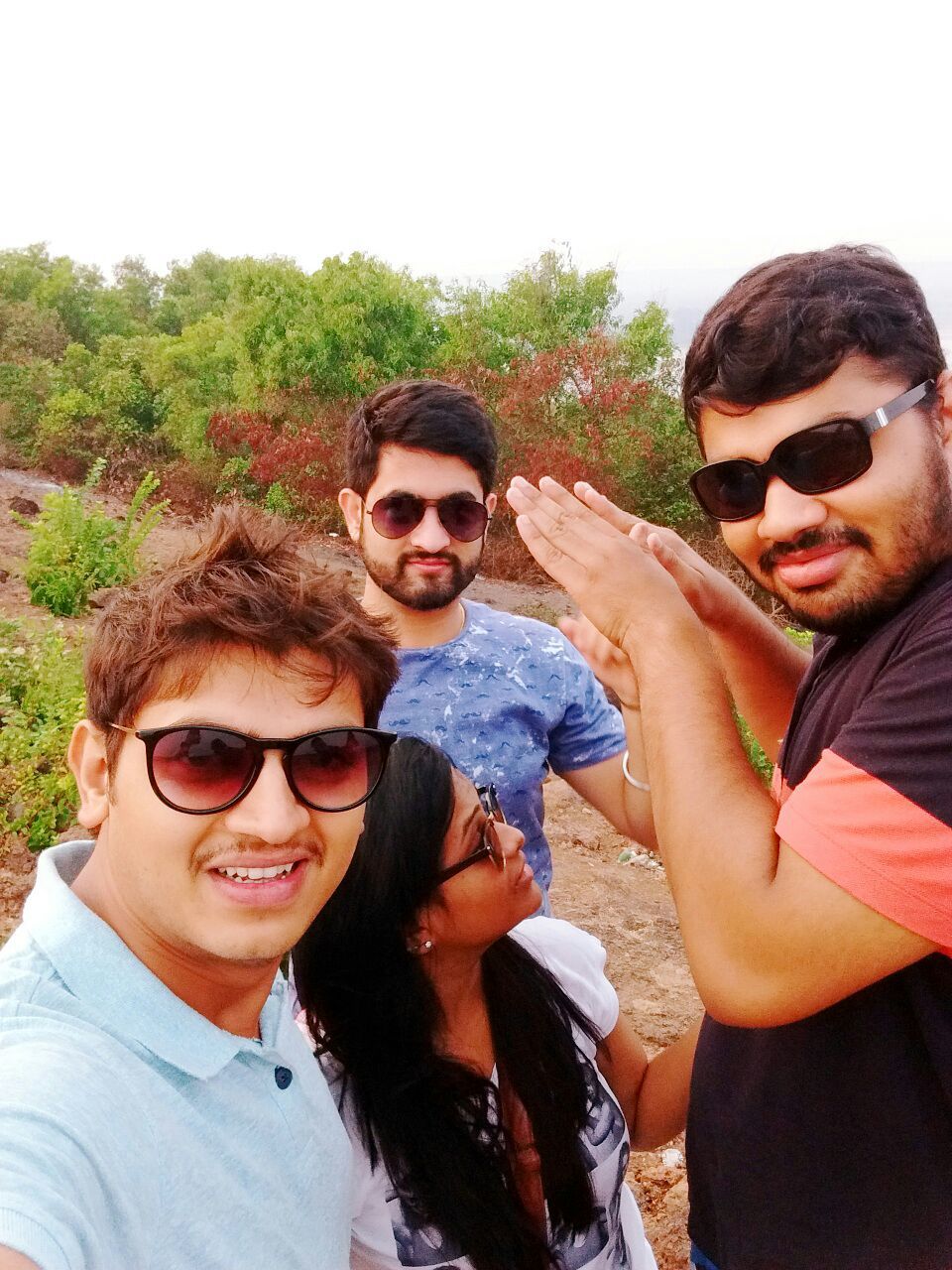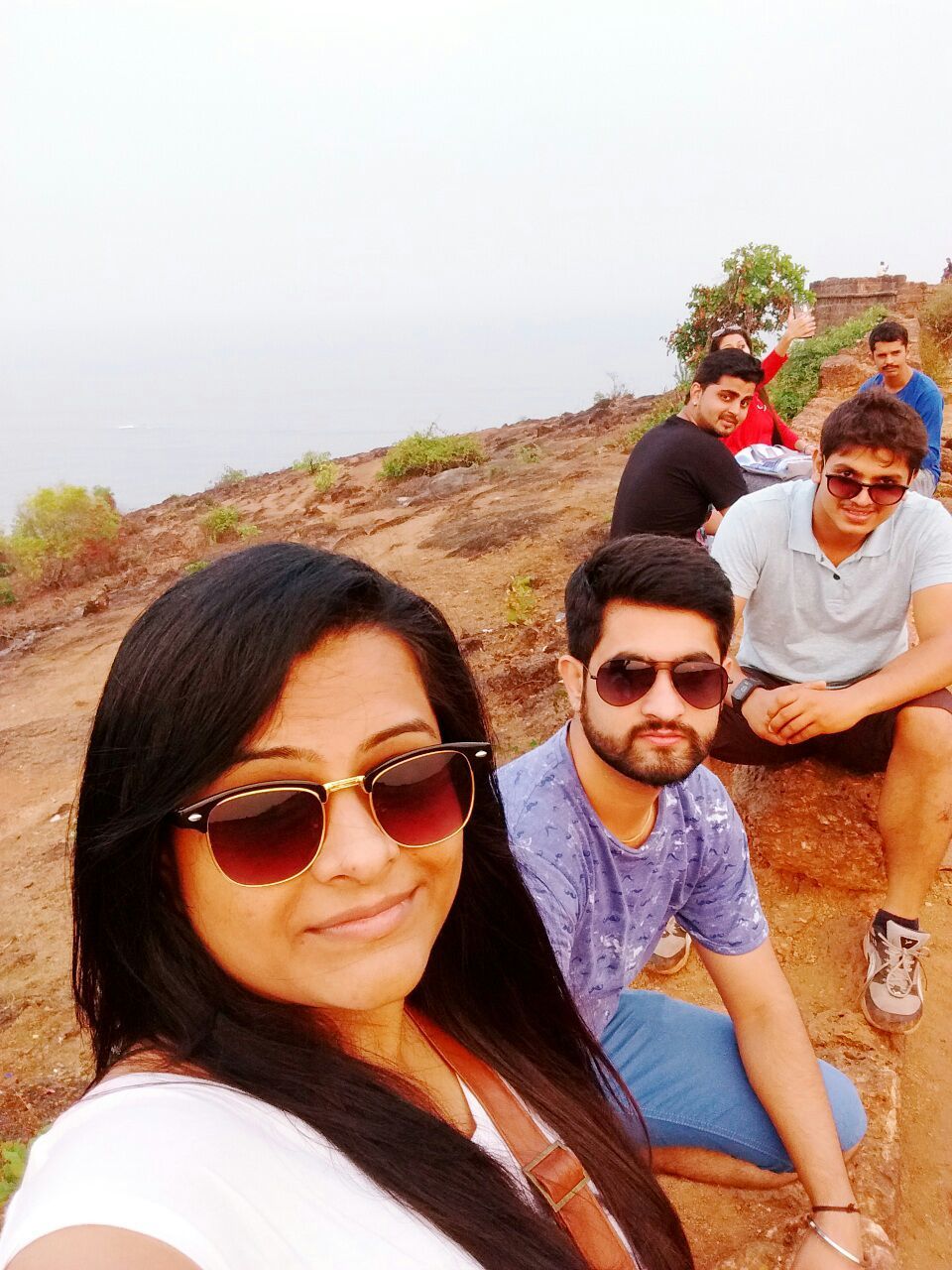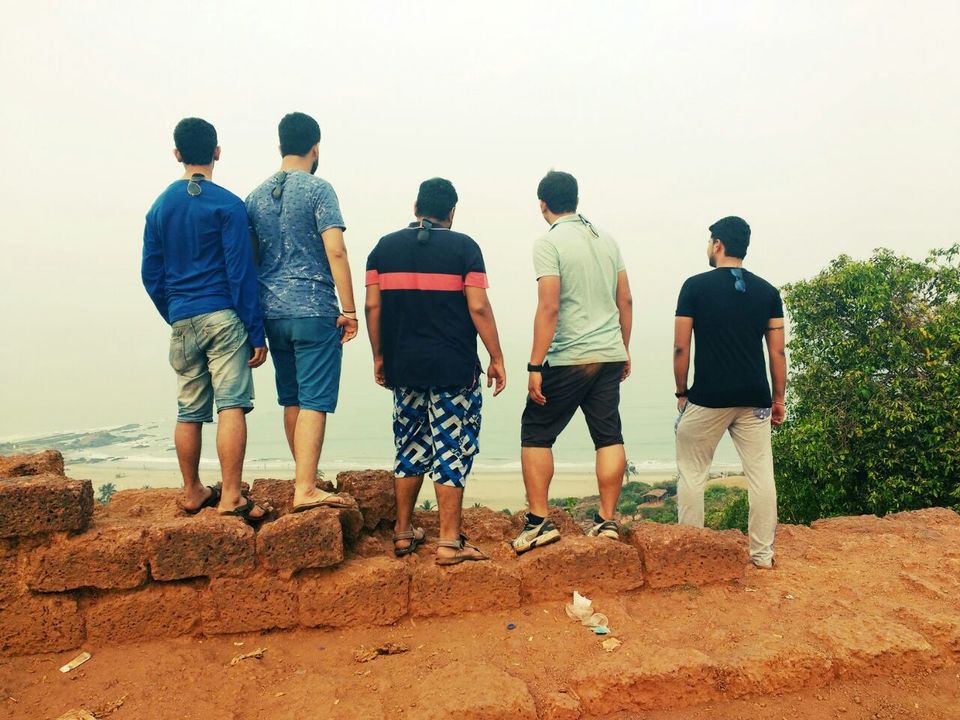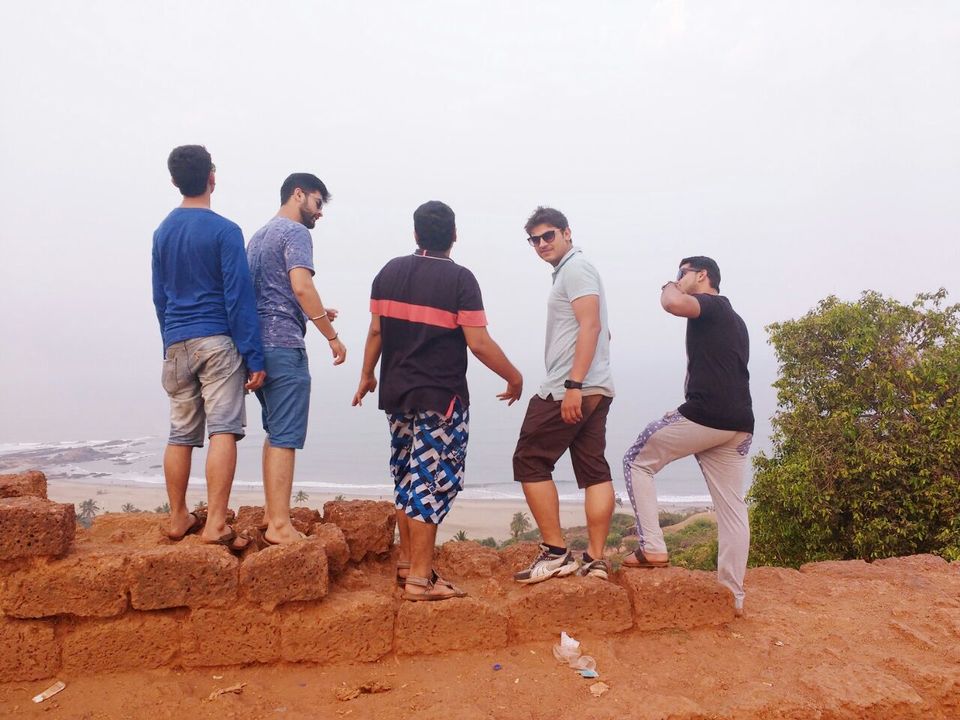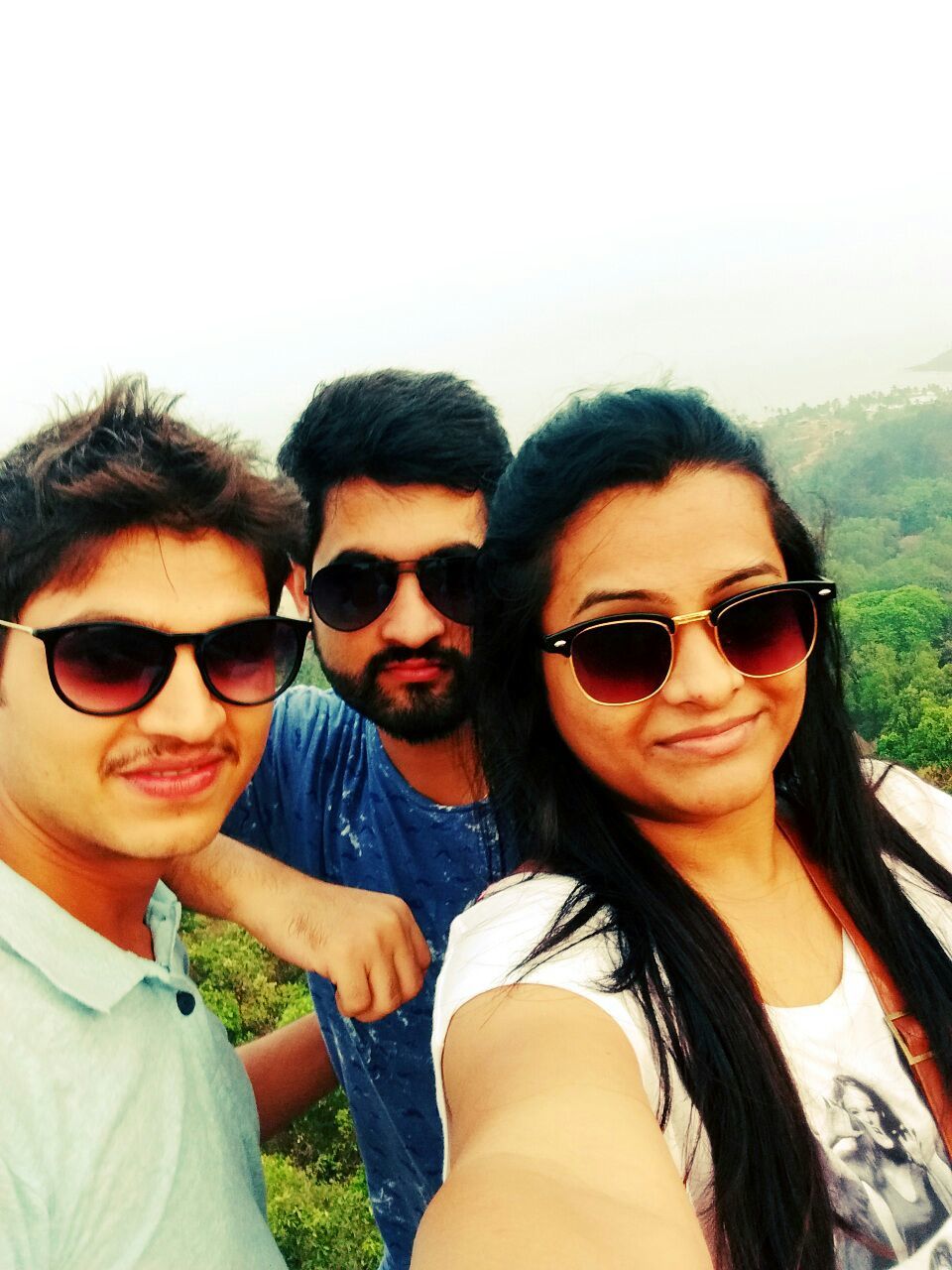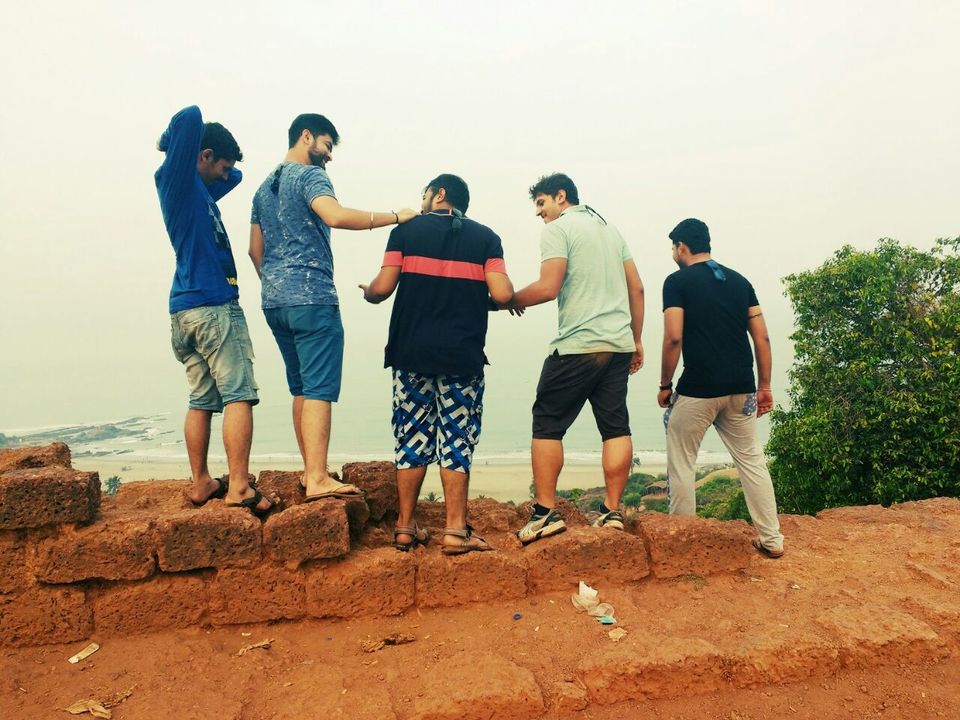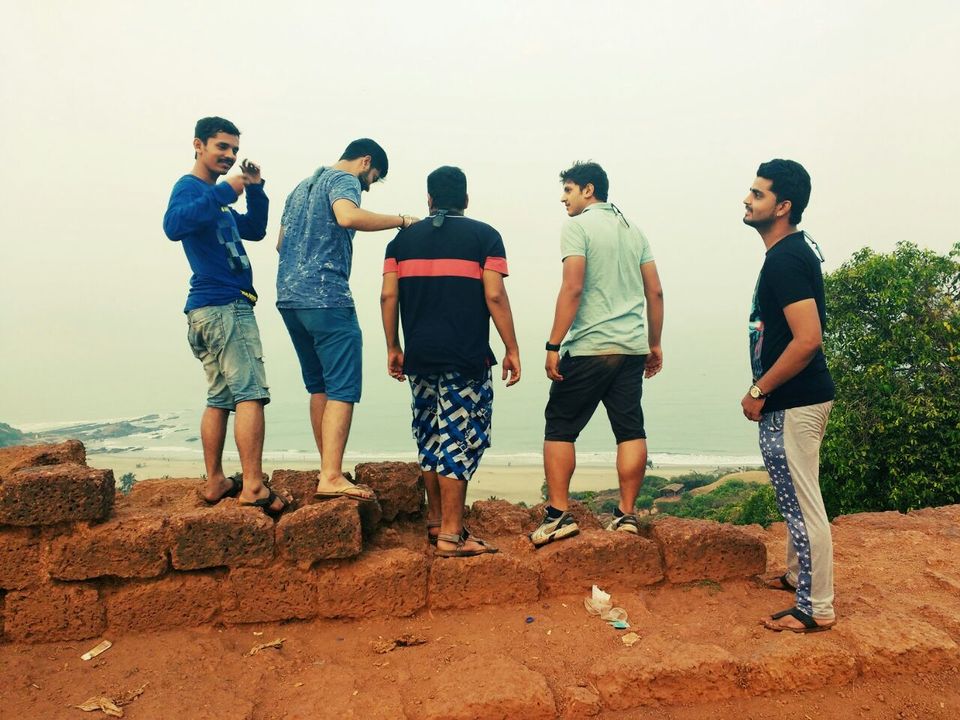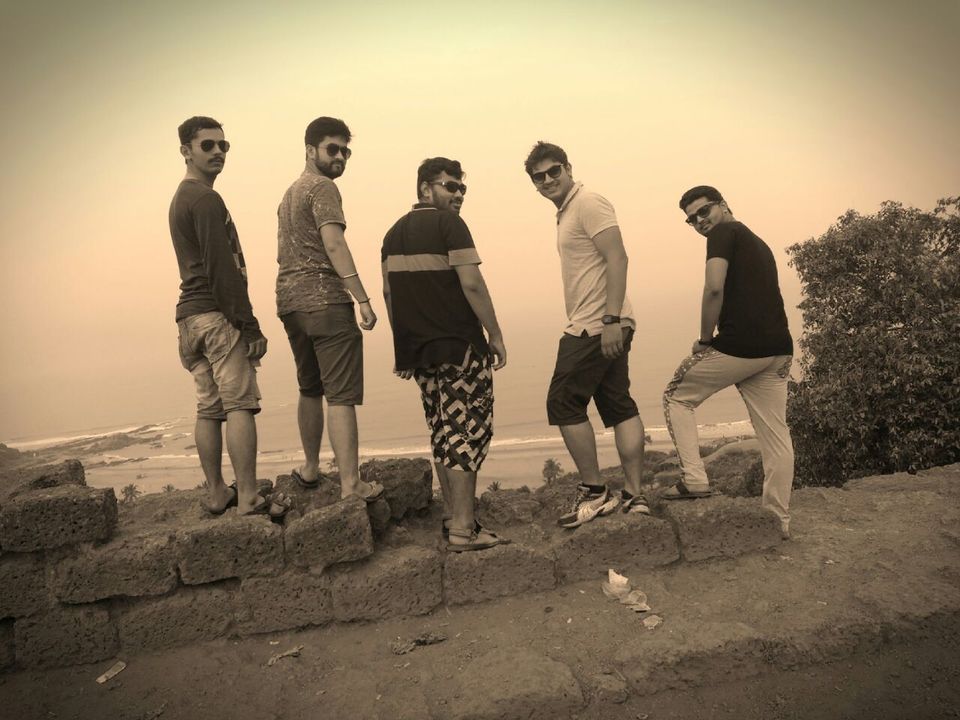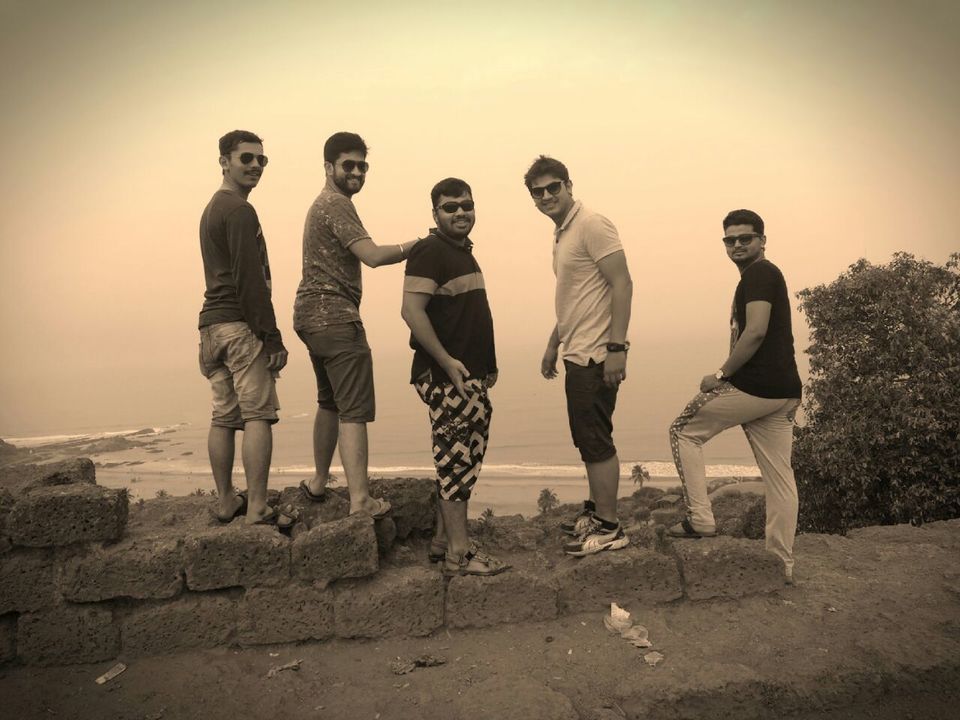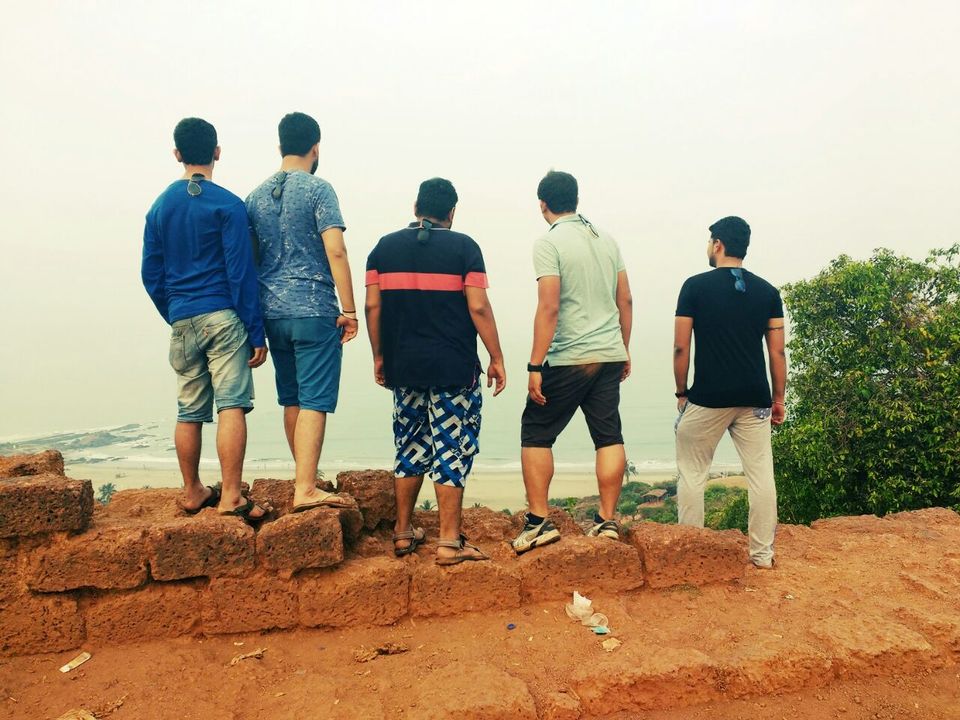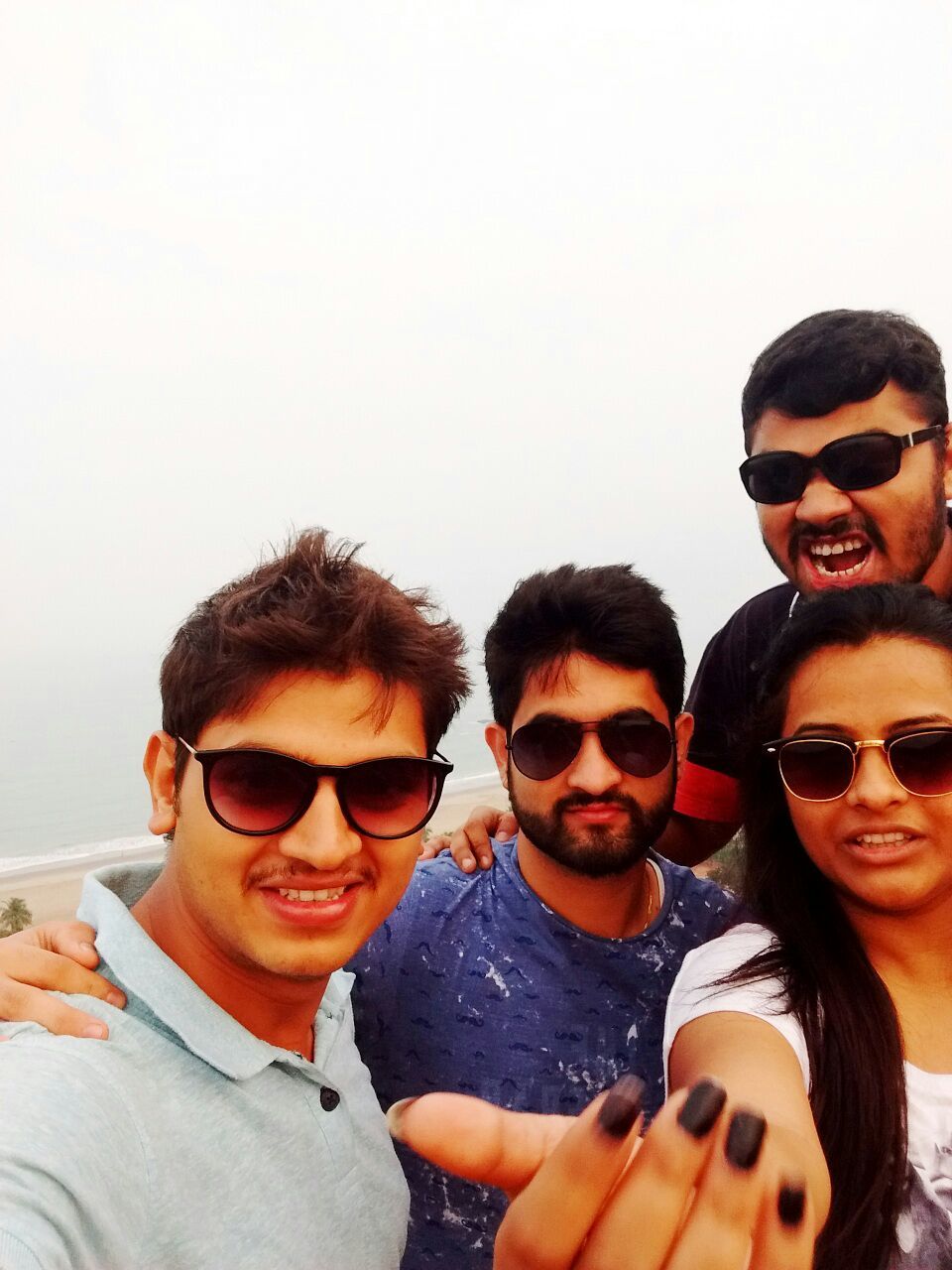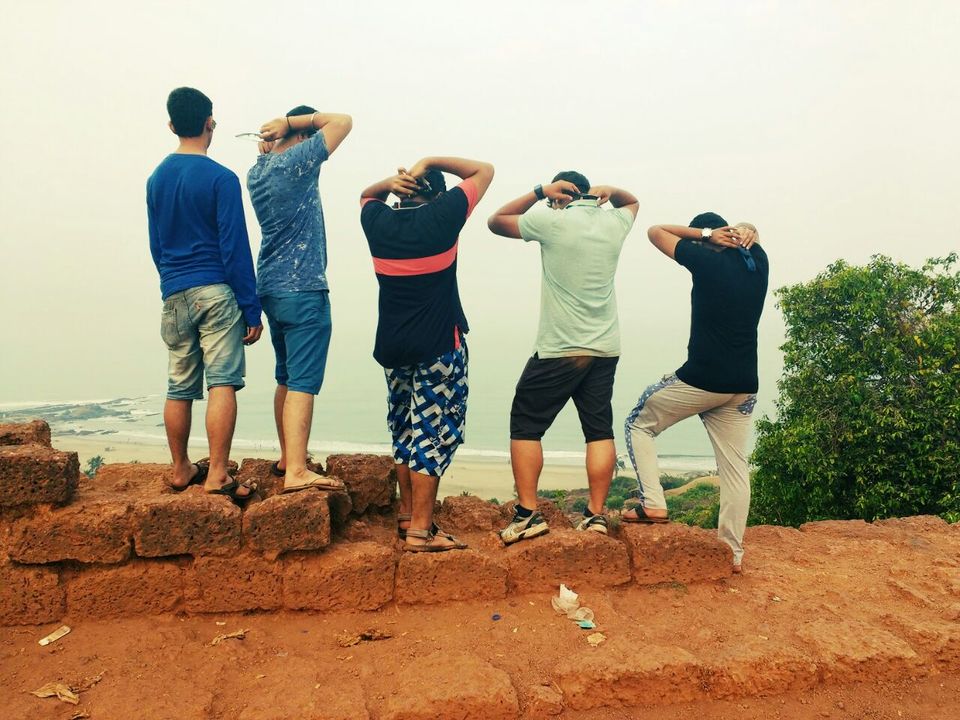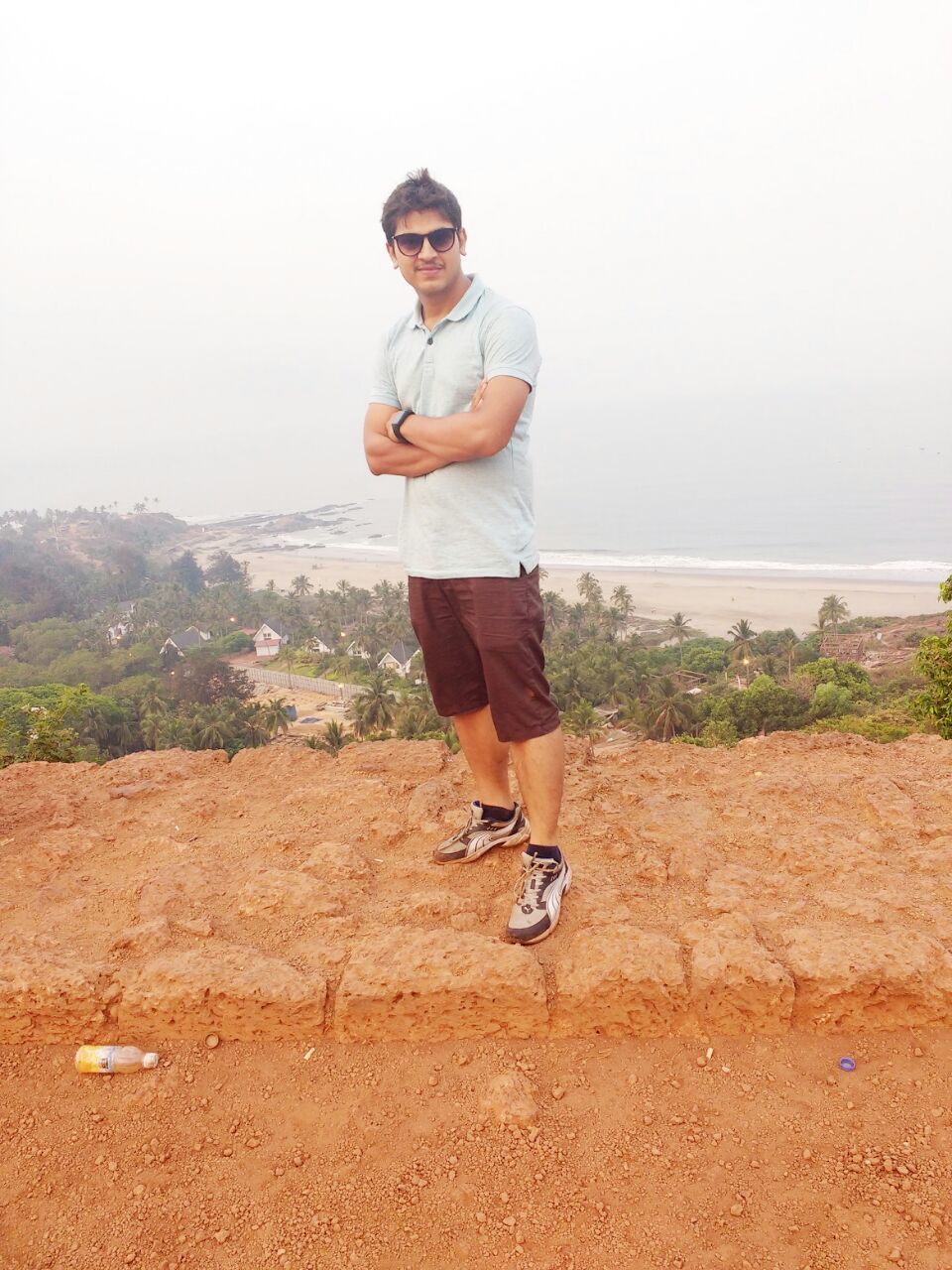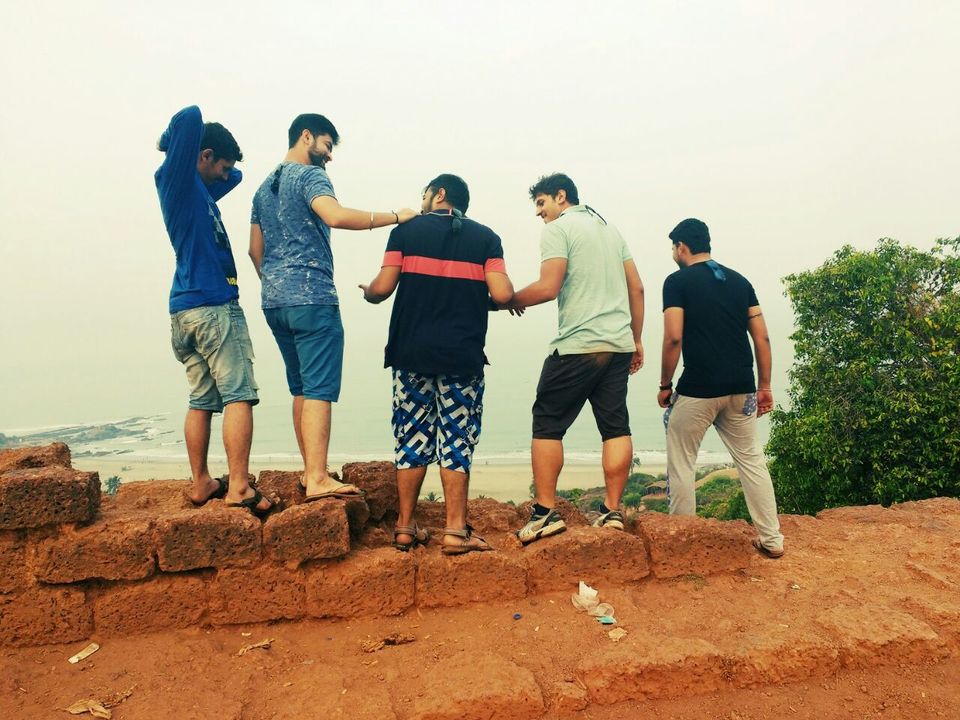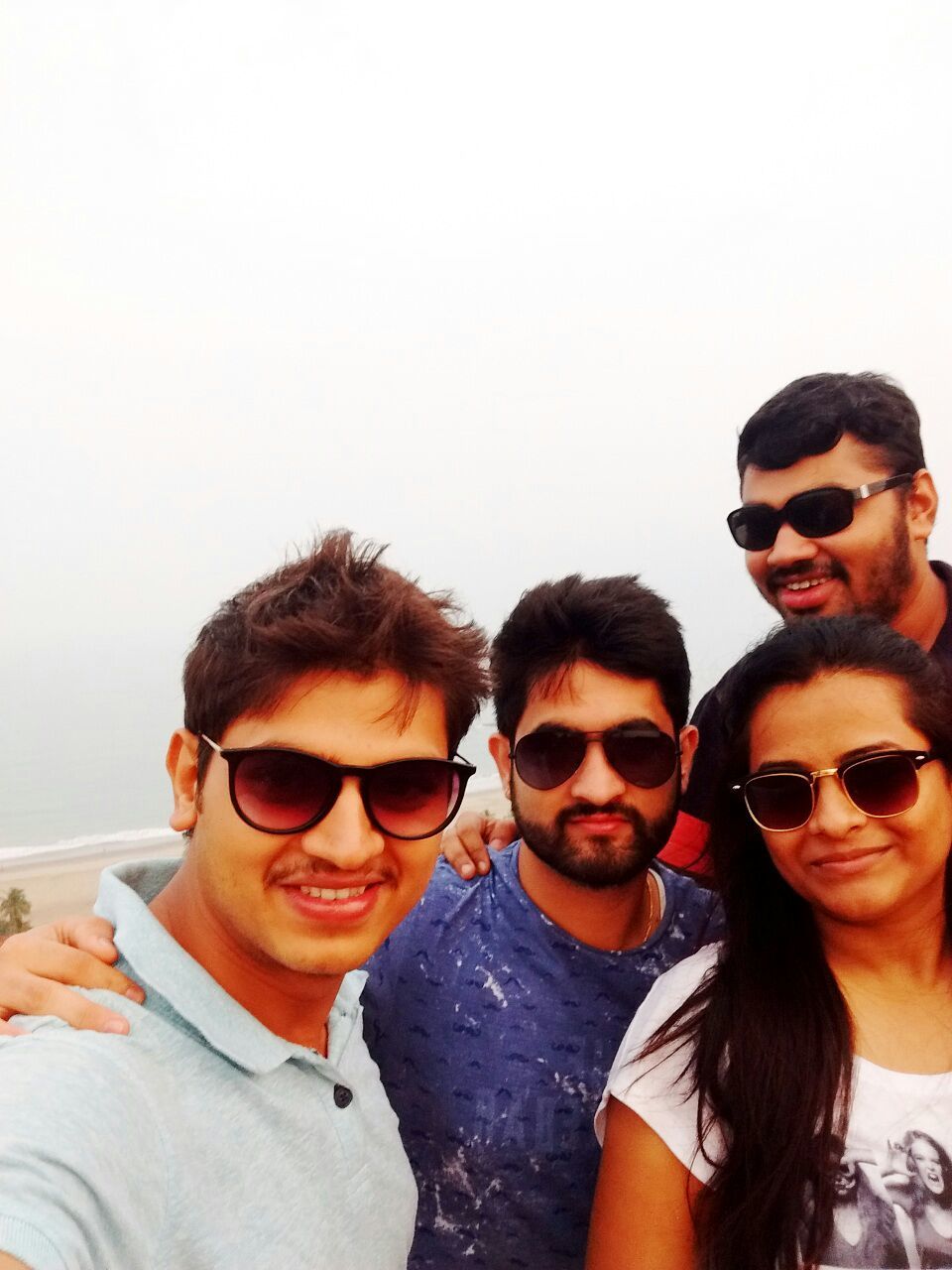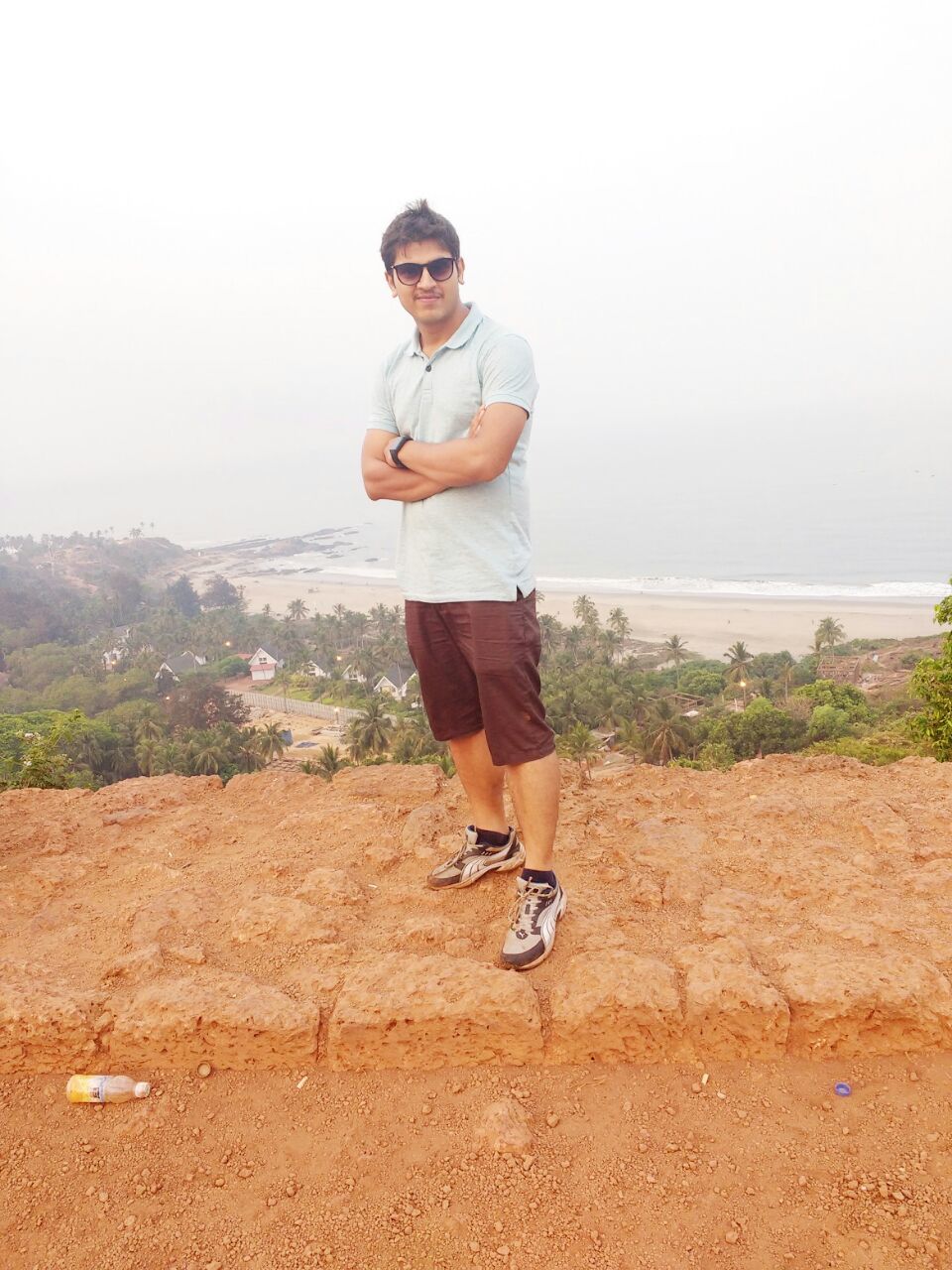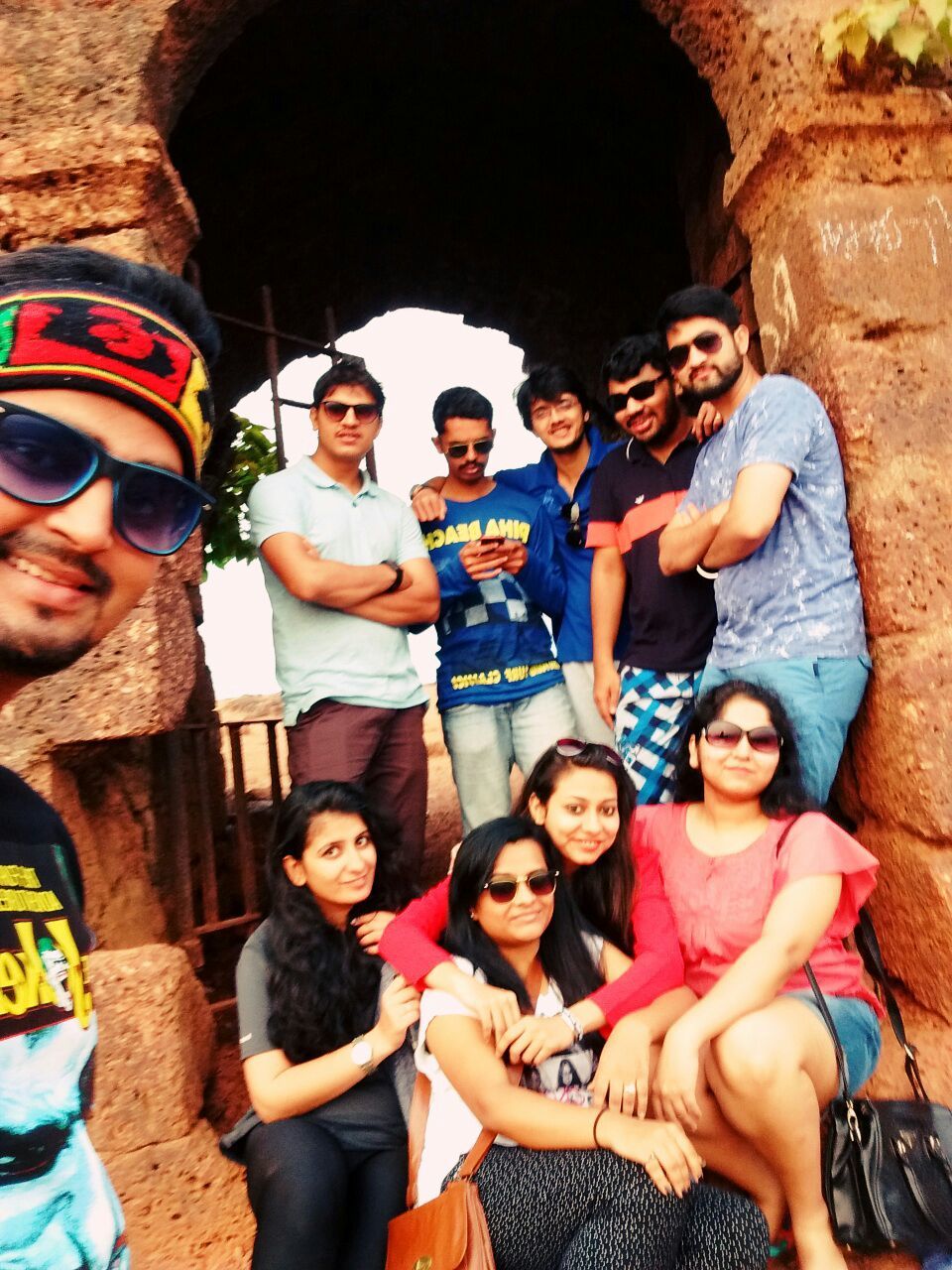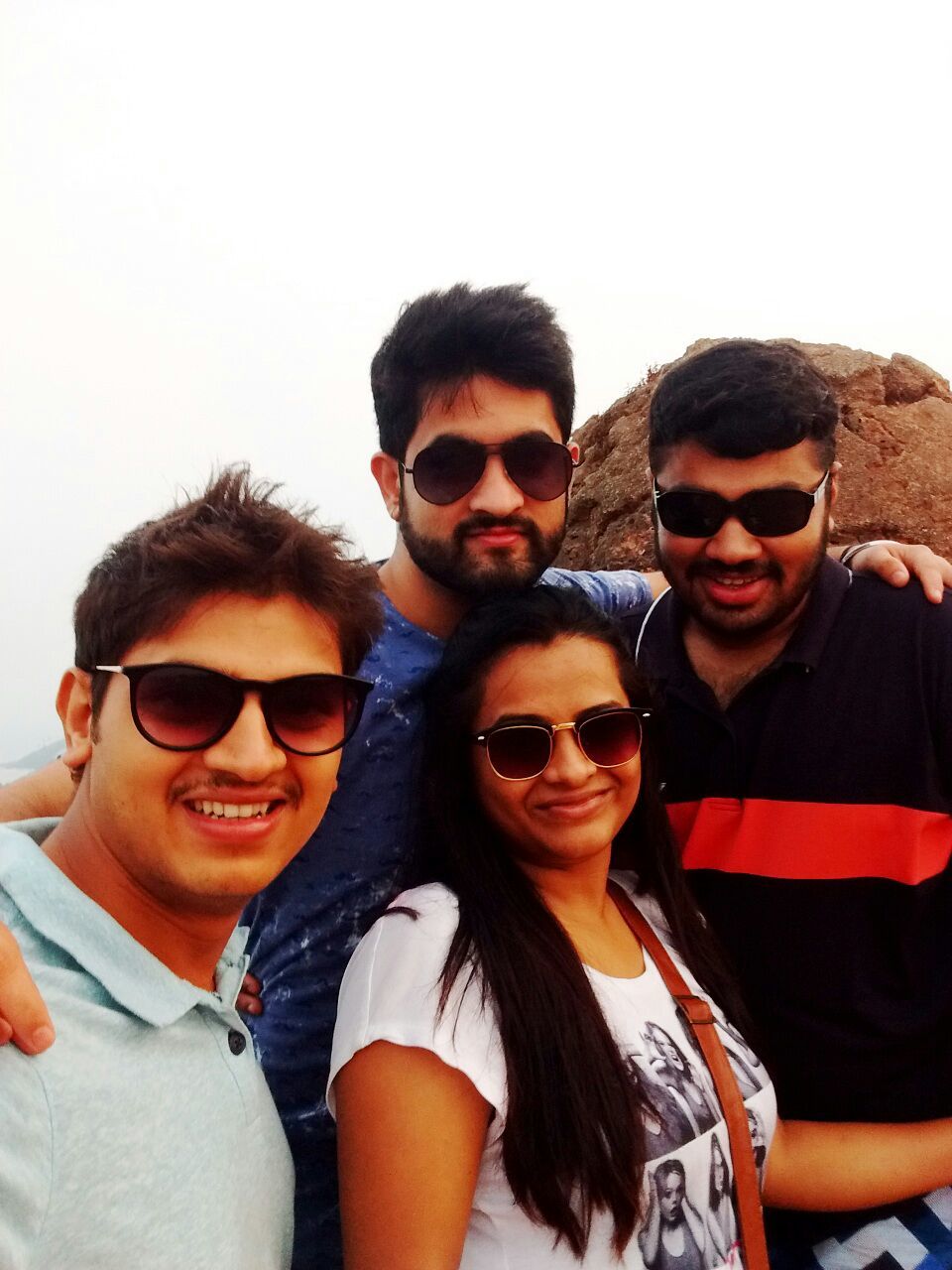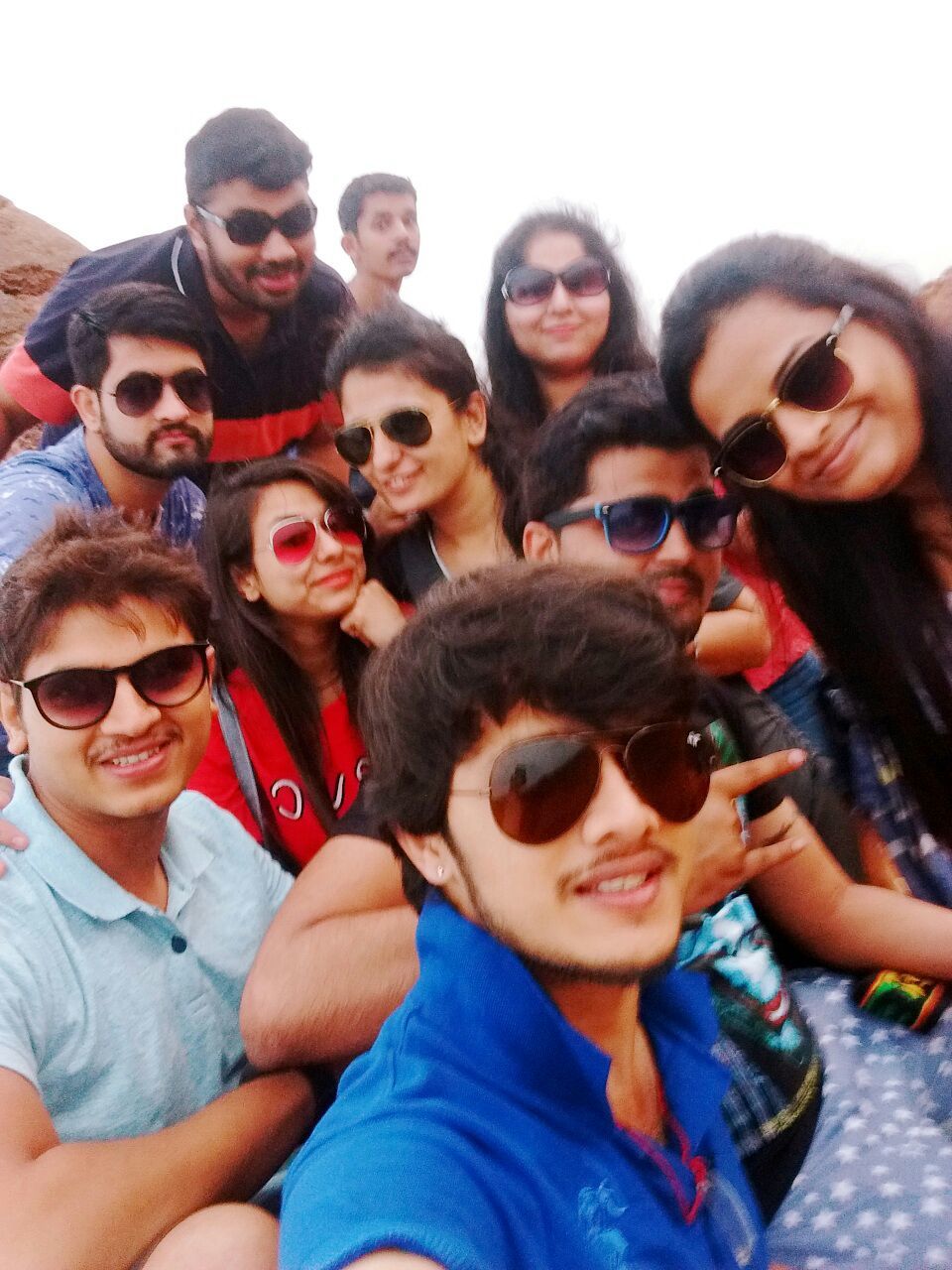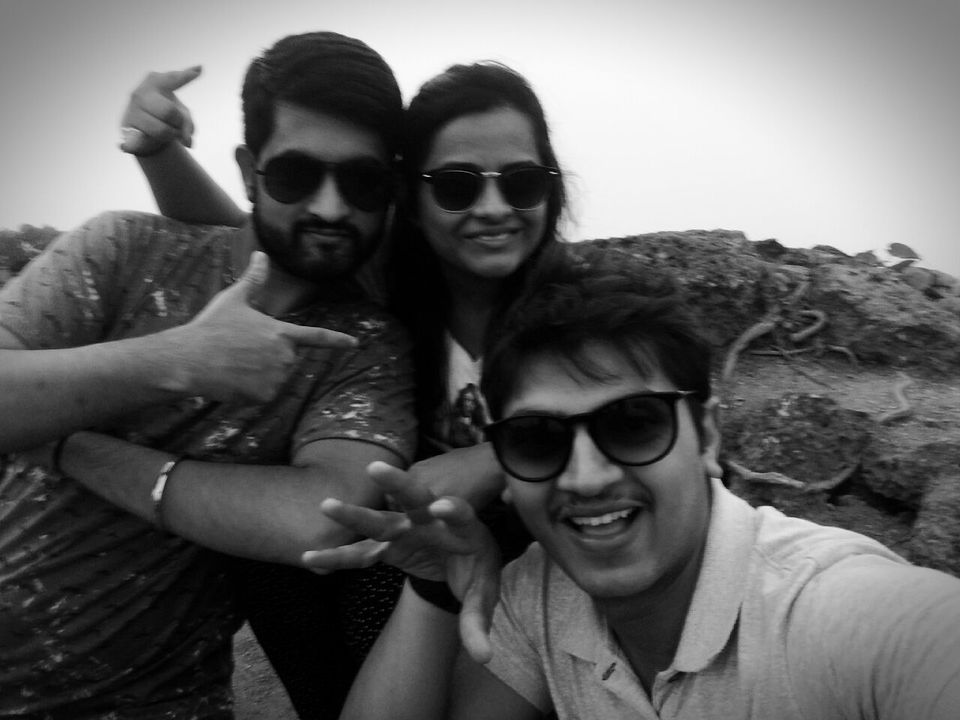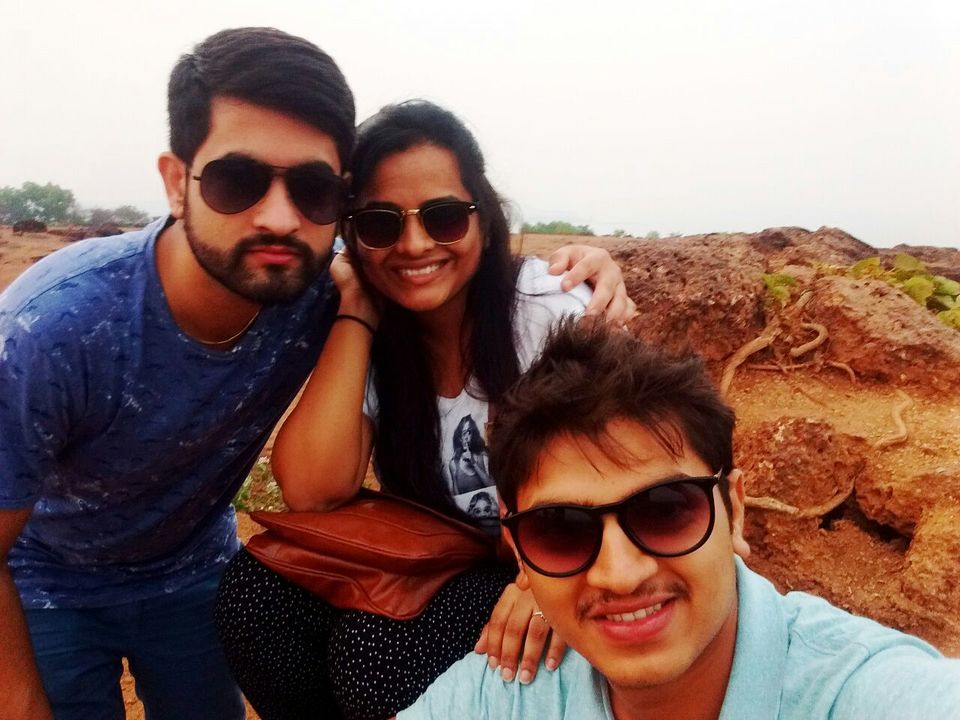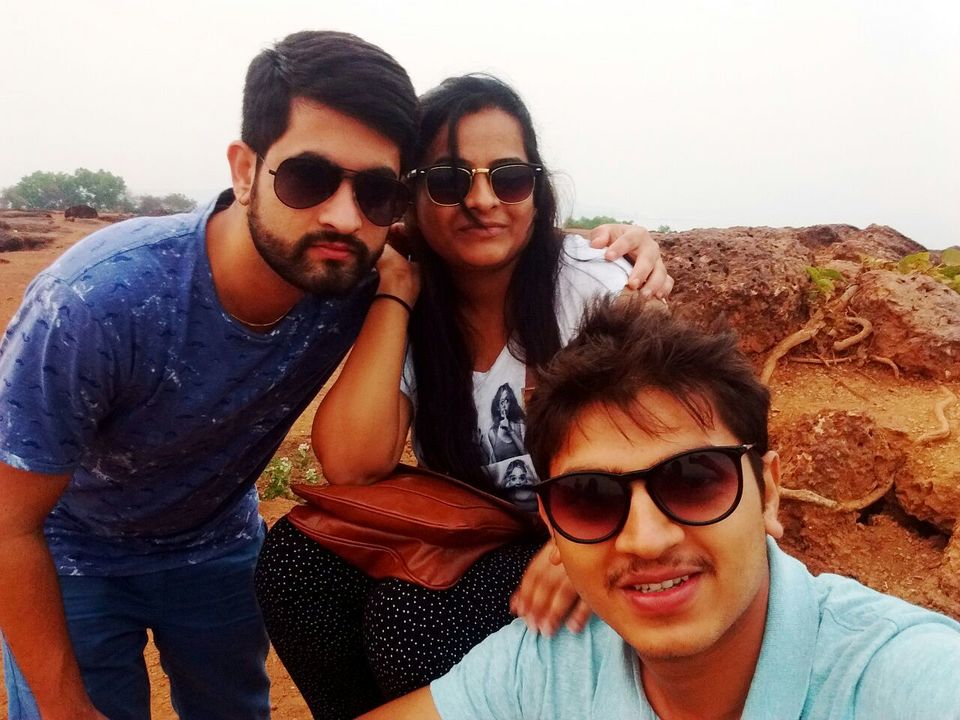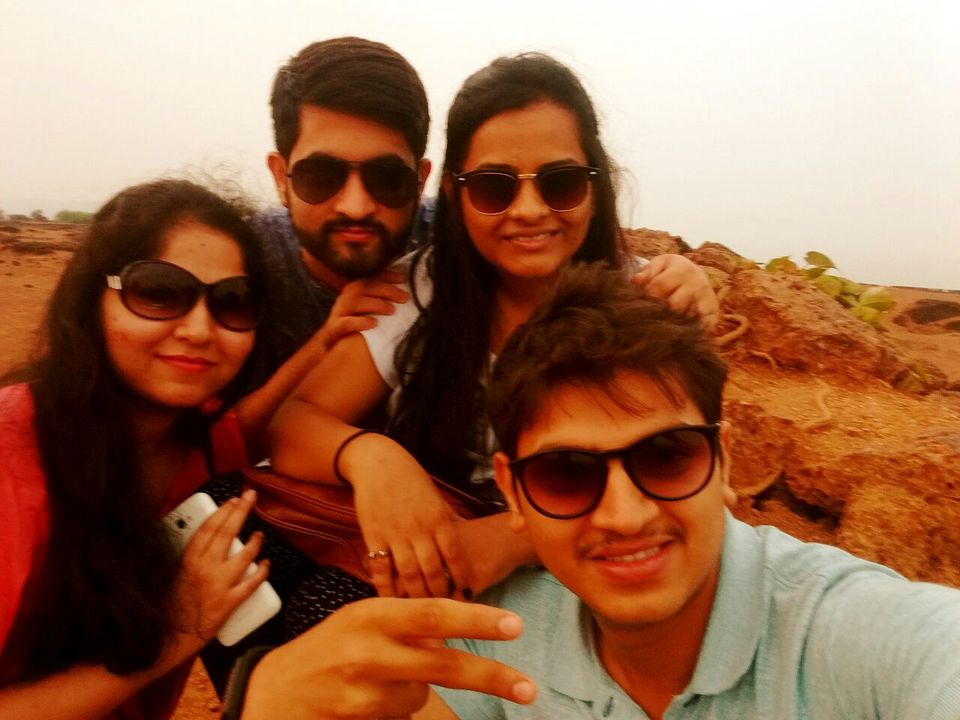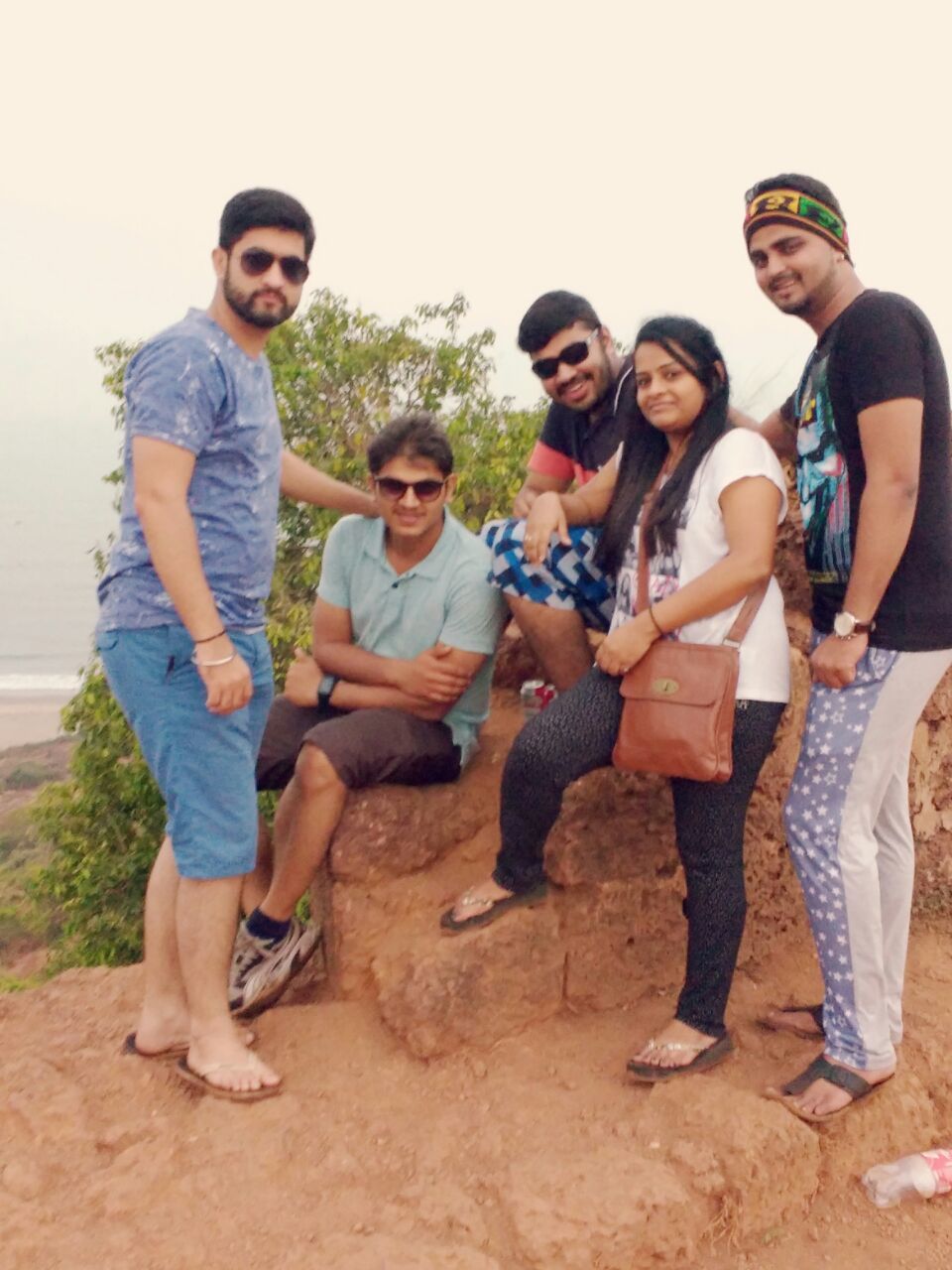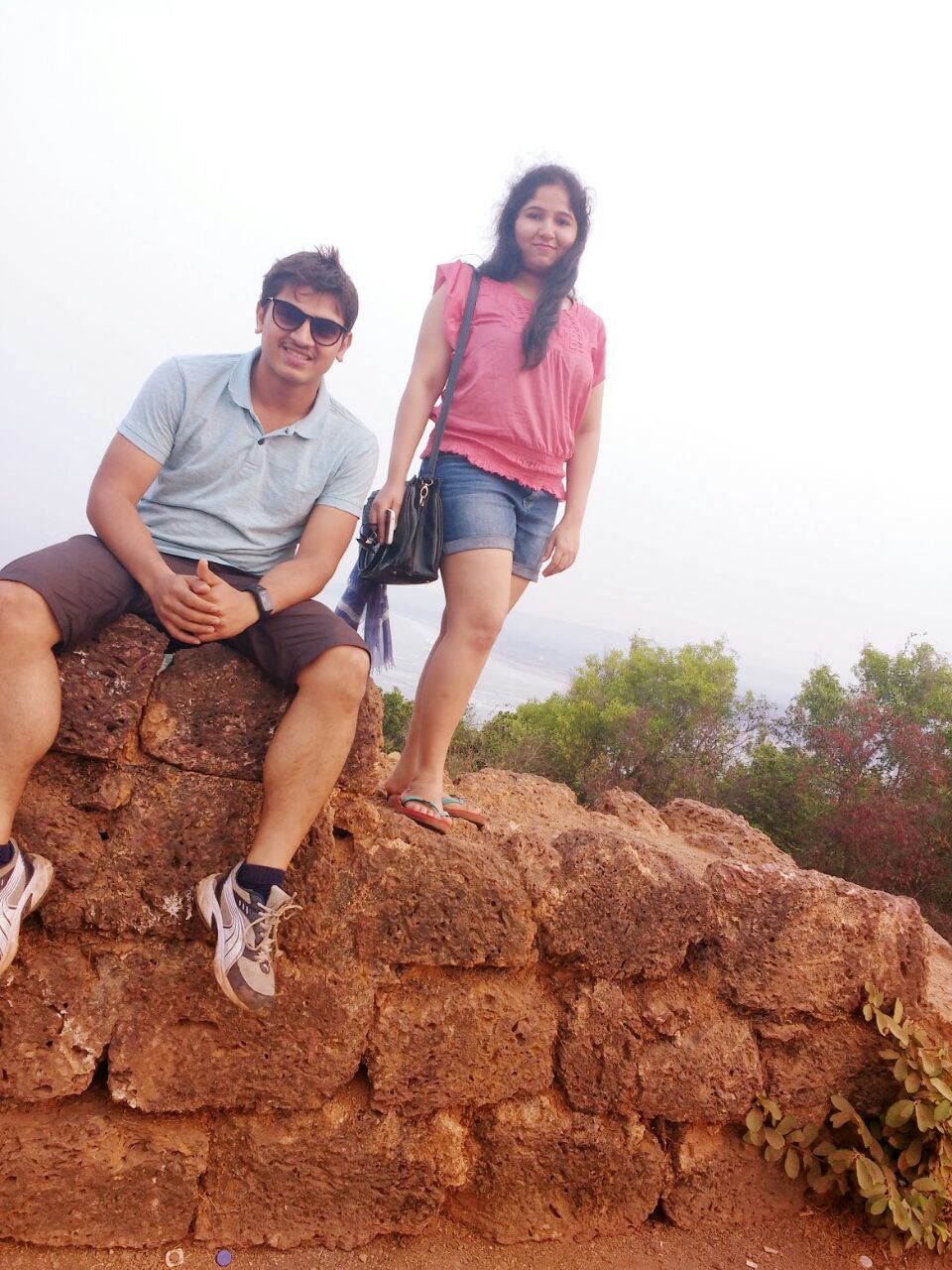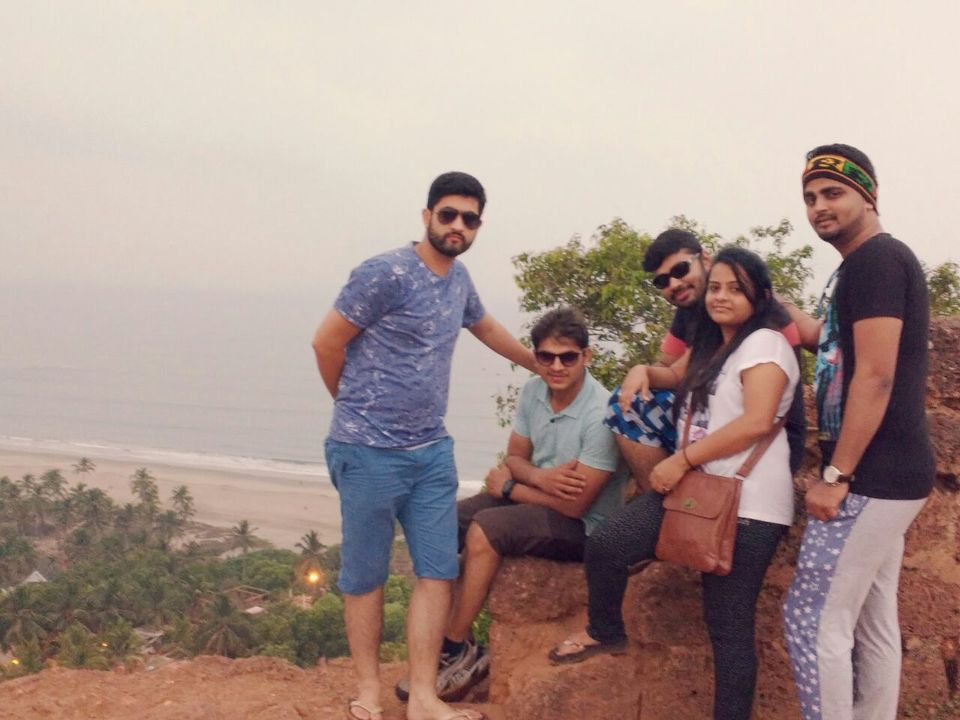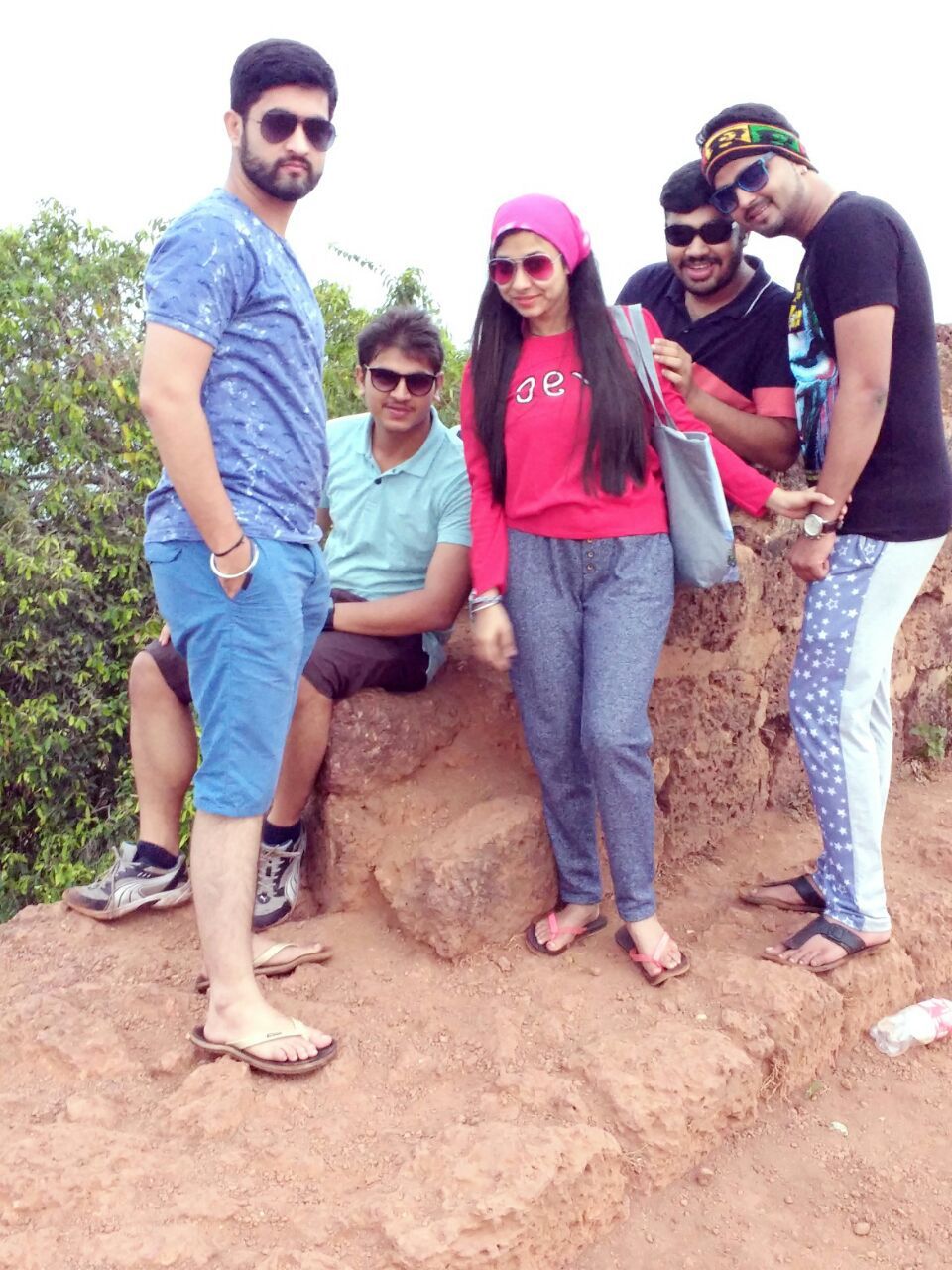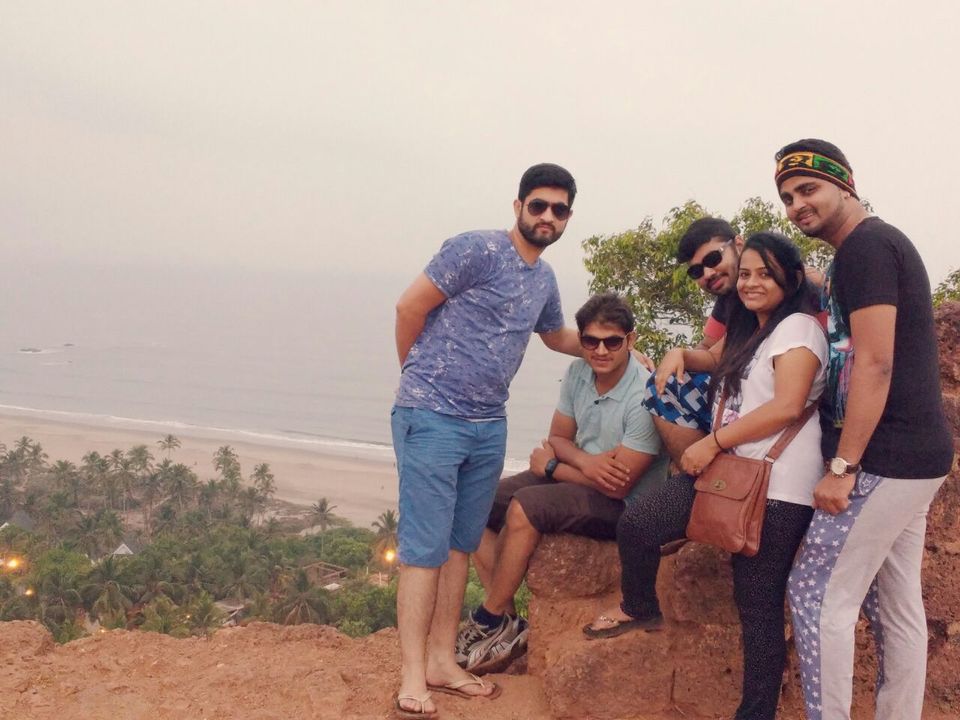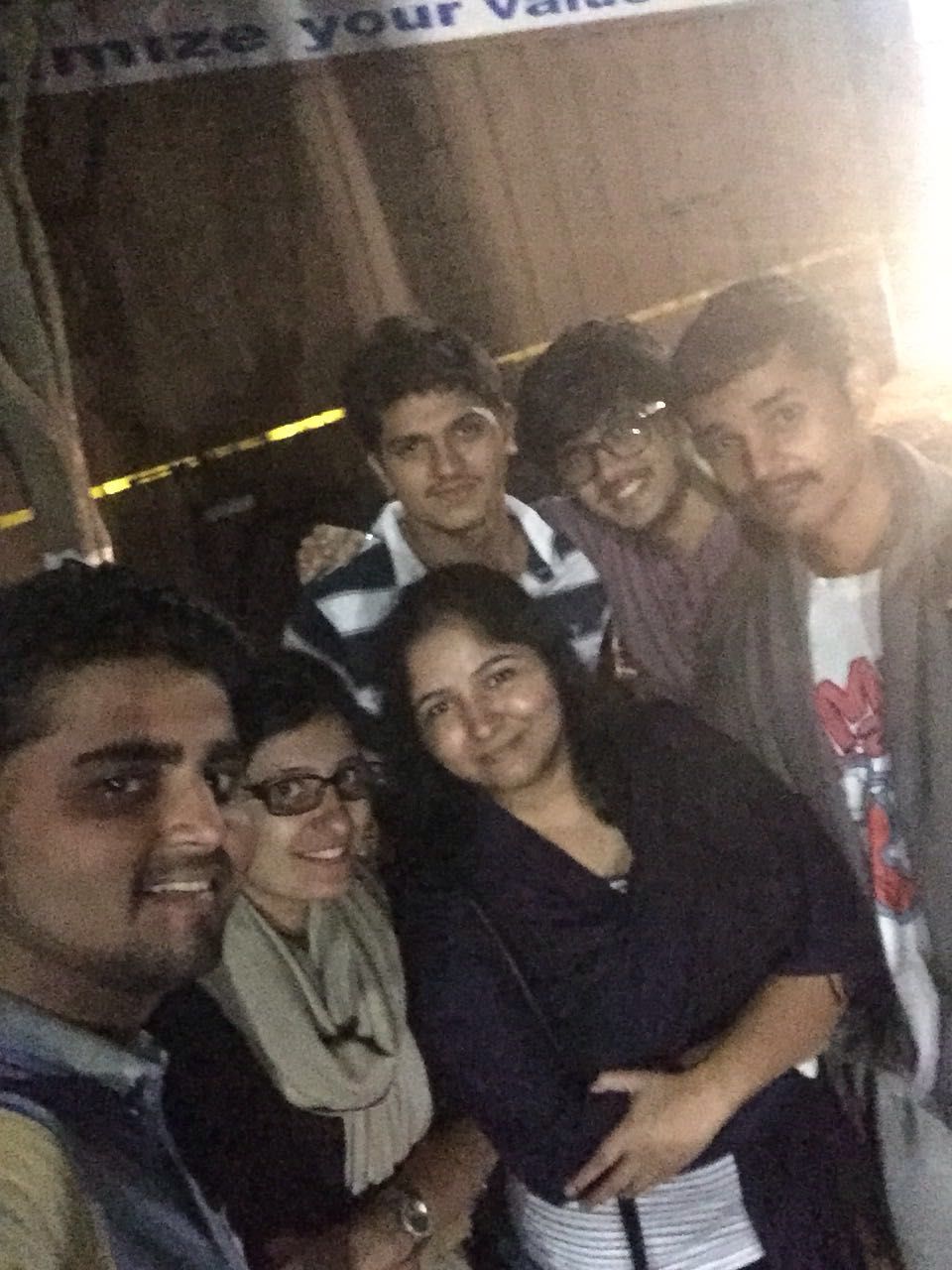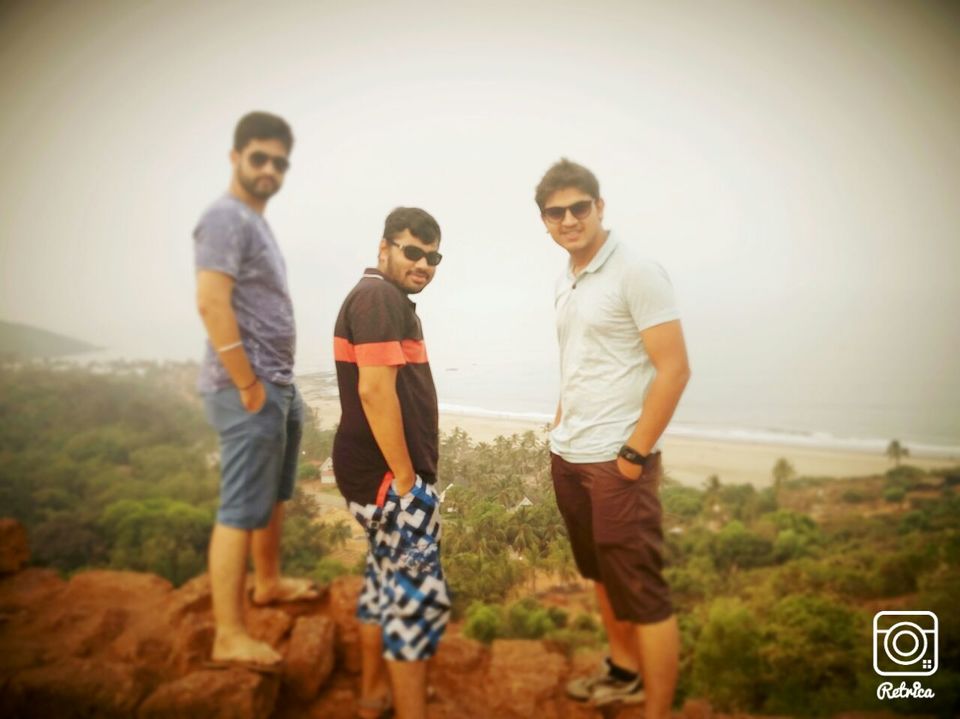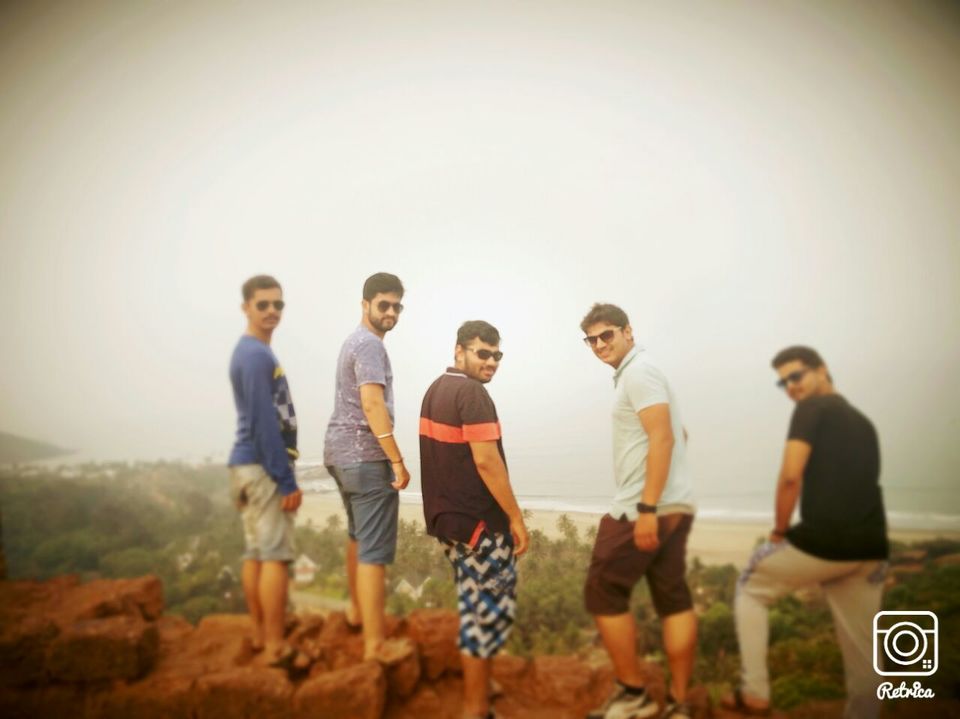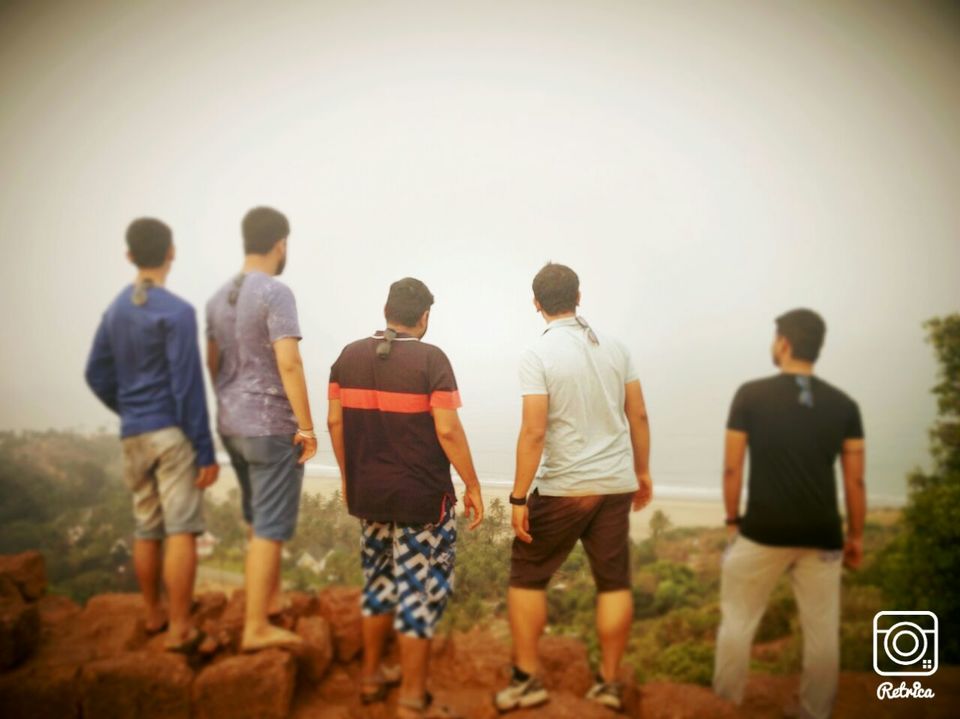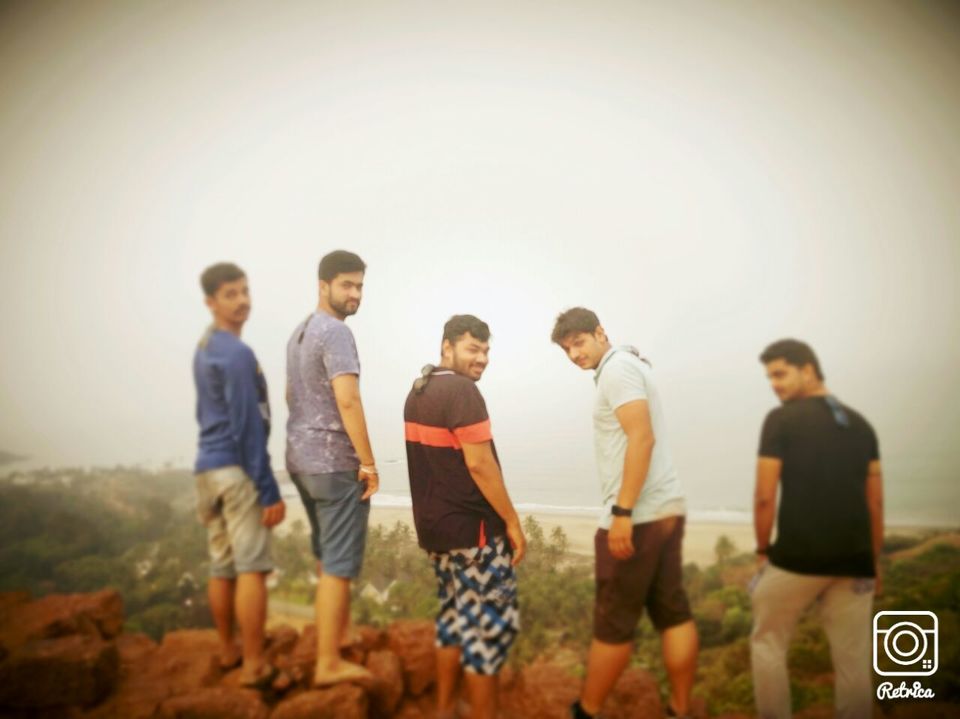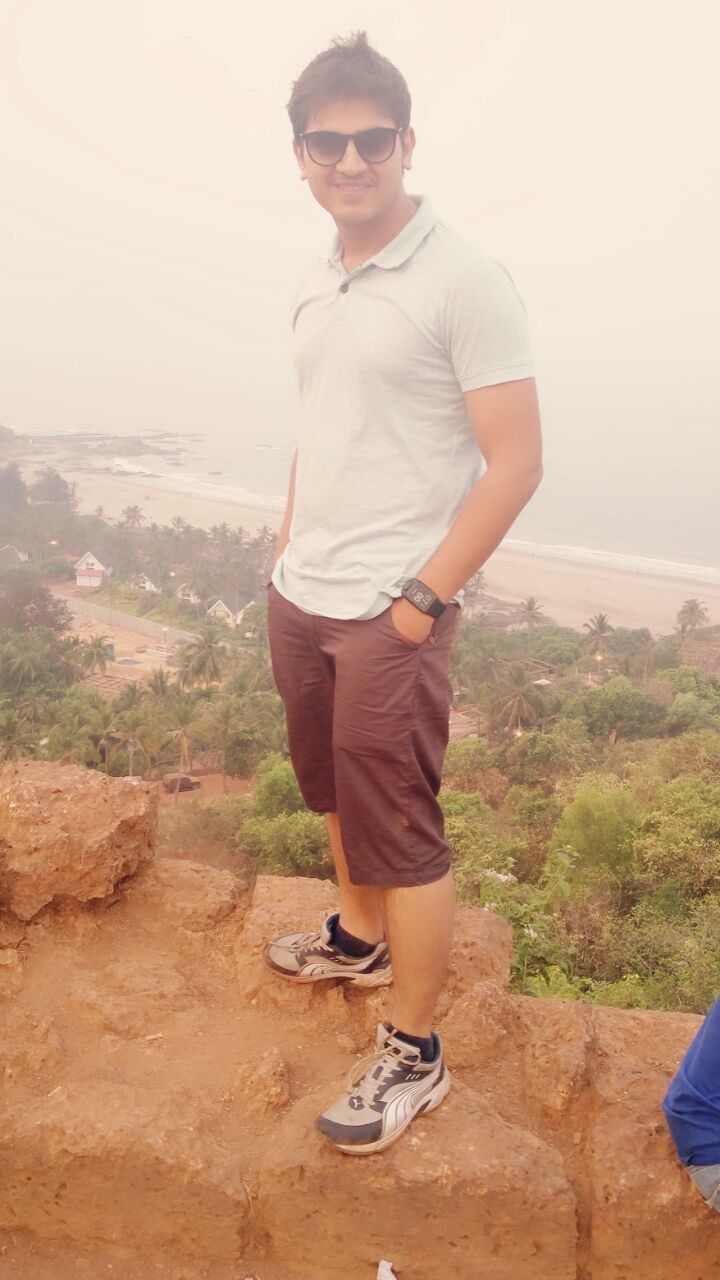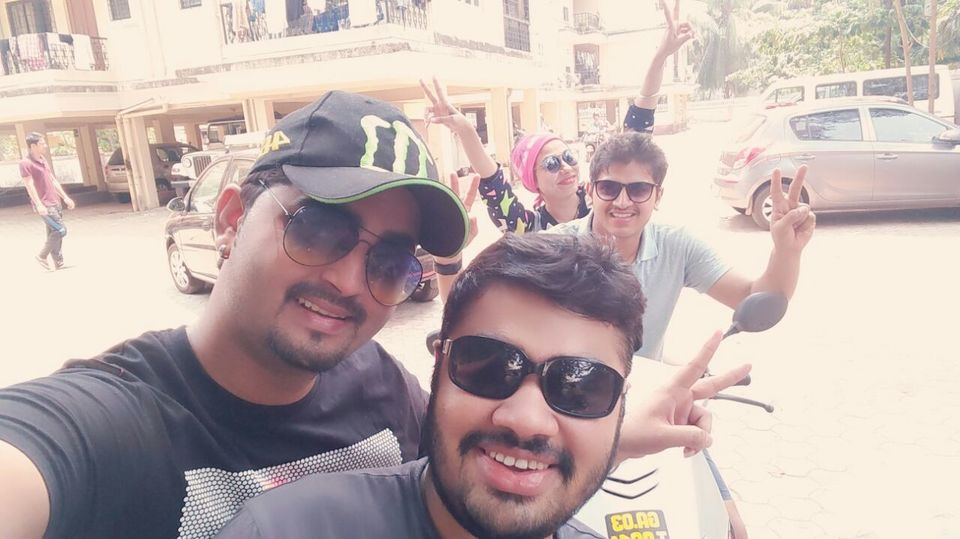 Day 0
At the dusk of 23rd March 2016, the Wednesday, ten of the most amazing and unique personalities came together on a voyage to the pearl of the orient..GOA. The long weekend supported by the few holidays made the roads jammed but the trip was full of zeal and zest.
We started at 10pm From Mumbai with 5 drivers on board but 2 having the responsibility to help us reach our destination. One was Nikhil , a proud honda city driver who would not allow anyone , not even his partner in crime to drive his car but carried great driving skills and a very simple ,loveable and peaceful human being in nature and another was shiva...one of a personality we had never met anyyone before. The reason being his companion requirement. His weakness was sleep which we learnt about during the trip. As the trip rolled out and the night came to our laps, all of us started falling asleep just when Shiva voice rose from within to our most patient boy of our group ...chetan. The gujarati quote " shaant paani undu hoi" just suits his personality. With immeasurable patience and garguantous perserverence , a sweet boy with his sweet smile attracts all those around him. The driver says, " sir, sona ho toh piche chale jao aur kisiko aage bhej do nai toh muje neend aa jaayegi" At first it was a laugh out laughter but one by one Chetan, Hardik and myself shifted to front desk to help Shiva reach us safely.
Day1
Finally on thursday afternoon , after a 14 hours journey we managed to reach calangute. Not having the proper direction, we explored almost whole of calangute under the leadership of our love guru..Krunal shah, who nicely sitting of last seat ordered Hardik and chetan to ask guys out in the shops. Hopping and crawling we managed to reach Saldana residency. Naturwise, krunal is a very smart and attractive diamond merchant ...very kind and helpful in nature
Our first encounter with the rooms were amazing. We loved the rooms, the kitchen and the hall. The swimming pool was a love to fall into. Being hungry , we left for Navratna , onre of the best restaurants as per suggested by our God father in food , Jugal. There has been a sayiing developed these days.
Like marvaris are found in every nook and corner of the world, similarly jugal would have tried every single veg restaurant in town and every restaurant would have tasted the joy of making jain food for him. A truly gem at heart, chartered accountant by profession and truly the closest friend i have ever encountered in my life, Jugals smile would make the day of all who sees and his big heart would win your soul.
Coming back, few of us went for swimming where we played catch catch followed by loads of jokes in rooms with every one.
Day 2
NExt day morning , we set out at 535am sharp to chapora fort for a glimpse of the first rays of sun though it turned out to be a selfie fort later. We have our most pictures clicked at this famous fort where Dil chahta hai was shooted.
Coming back, we were hungry and ate nice breakfast made by Nikita. NIKITA had made delicious sandwicIhes filled with mayonese , butter, green chutney, cucumber, tomatoes and cheese slice . I myself being so diet folllower couldnt resist eating and ended eating up 2 sandwiches. A great cook, the most bubbly person of the group, full of energy and life combined with sensitivity , humbleness and caring nature best describes her. She has been theh whole and soul of the group and her absence would not have made this trip possible for sure( reference...krunal). Jugal and komal got us warm tea & coffee and they took special care for those drinking coffee without sugar. Coming to Komal, the one which I also call as a champu for reasons secretive in nature, she is queen of goodness. Pure maturity with childlike nature best describes her. The only person to sleep the most in the Goa trip was Komal. However when active, no one could beat her energy. We explored Goa on bikes till evening. Few of us also had privilage to see the places jugal stayed during hispast visits.
We had great plans to visit Aguada fort next day but what was about to happen was something very different
Next day , the only person who woke up was Meghana , the most curious girl in our group and the most silent one as well. With a very sharp brain, she was up at 5 30am in the morning and stood right in front of jugal asking to go for fot aguada. He got intimidated at first but being a little awaken few seconds later he enquired her about waking him up. And she says, fort jaana hai naa. But the plan was called off due to lack of quorom.
We decided to visit old goa, its churches, historical places, meuseums and Dona Paula. The road to old goa was buttery and everyone loved driving there. One side was sea and oher were mountains. We visited old Goa and then left for Dona paula. There we got an opportunity of taking the free boat ride twice before reaching there. Coming back, we all left for baga beach for nice music and chilling . Baga beach was truly an eternal place .Hardik aka gattu was the one who must have enjoyed the most. This guy was sweetest in the group.He must have danced a lot that night. Surati by origin but a heart of diamonds was a pure joy to be with. By and far not seen a guy who would be such positively driven in life. The beach also brought sheesha sessions by priyanka,krunal and gattu. PRIYANKA A teacher by profession, sindhi by birth but not by act was a very generous in nature. An ambivert person with best voice in the group was an amazing friend discovered in the trip.
Day 3
The next day after having light break fast We all left for water sports and were too excited for the same. Sequirium was the beach we opted for due to its tranquility and peaceful nature. All except few left for Watersports. A combo of 1900s was taken which included para sailing, banana ride, jet ski and bumpy ride. We were taken on to the steamer boat and were locked for para sailing. My first experience for the same was super thirlling. Nikita was a bit scared but she showed great bravery and guts and completed the sailing. Other guys did awsome Special mention Meghanas para sailing....as it was one of the scariest to see and looked very dangerous as well. I was given an opportunity to swim till the shore and i jumped off and enjoyed my swim.
We then left for Jet ski... Chetan And I fell down from the ski as well as the bumpy ride which followed. Both the rides were worthy doing. Finally it was banana ride time. The ride was exciting as we all were thrown off in the water. However, in the course of enjoyment, hardik and I lost our scooter keys.
Thanks to Jugal and krunal who made keys for us and allowed us an opportunity to ride back home. I being tired, jugal not willing to go ,komal not fond of casino and Nikhil being left alone , we four stayed back . While rest left for casino.
Finally the trip to Goa came to an end with smiles to all the faces and a much needed corporate break . We headed back after buying cashew nuts, a pair of repaired slippers(komal) and not to forget withou his brothers "ganji". An awsome trip with most beautiful souls comes to a halt or is it the beginning of the new trip? we shall find it in next few months to come.