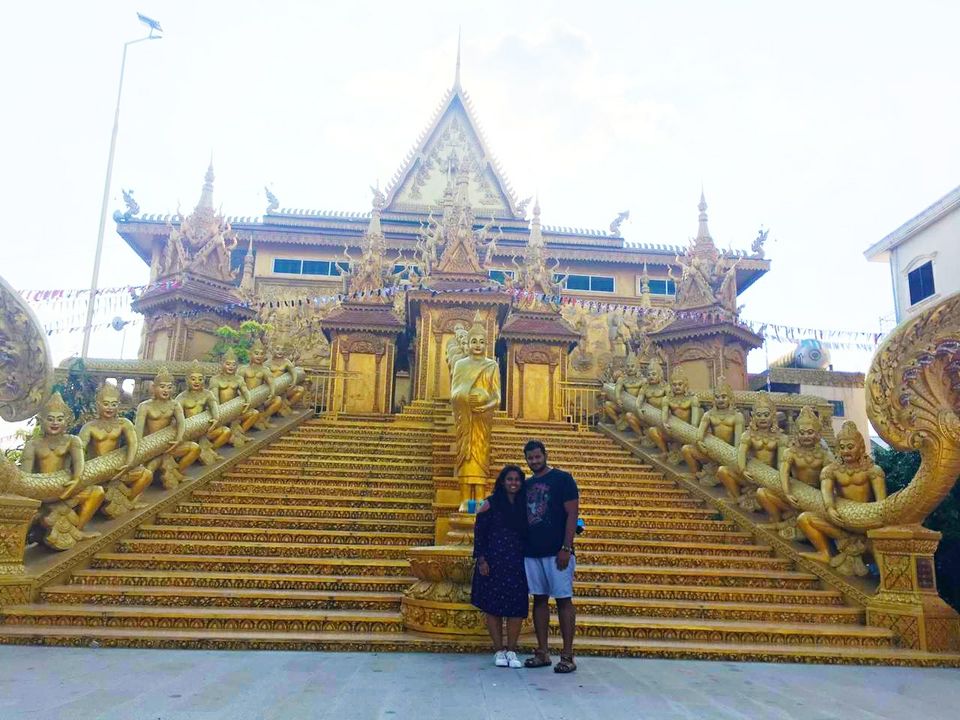 So in my last article I spoke about the challenges that we faced when we visited Cambodia on a budget. But what did we do in order to survive?
1. We found out from the hospital receptionist about an online food delivery service. We did not have a local sim and the receptionist was always ready to help us call and order food which was delivered to us in our room. Check for cheaper options, do not opt for Indian restaurant as they tend to be extremely expensive
2. The expensive tickets that we had pre booked for the buses and ferry could not be cancelled. So I suggest that all Cambodian tourists should book the buses and ferry from the agencies in Cambodia after reaching there. I read articles about availability issues for tickets because of which I pre booked but there is no such issue there
3. We checked for hotels close to the hospital and found one of the best hotels in phnom penh which was right next to all of the embassies. But the food was extremely expensive. And the cool drinks were even more expensive. A coke was charged at $2 per can. So we decided to step out n explore options. We had to make do with the money that we had left. We managed to speak to the locals who are extremely sweet people. Buy your drinks from the stores coz we got our coke can for 50 cents!!!
4. Food was a costly affair at the hotel. So what's the next option? Go to the local supermarkets. U'll find instant cup noodles and lots of stuff that can serve as lunch and dinner. We bought a lot of noodles in different flavors. The hotel provides you with a kettle. We heated water pressure it into the cup waited for a couple of minutes and tadaaaaa. Lunch had been served. Biscuits, snacks, noodles buy them all from supermarkets
5. We stayed at the hotel for 2 days but it got too expensive for us. We went on to air bnb found an accommodation which rented us the place for 3 days. There are a lot of exchange students who live at these places (they have to stay for a month or 2), you get a furnished bedroom n washroom, with a common kitchen, living room, terrace and washing area for affordable rates. We bought stuff from the supermarkets, cooked, ate and lived as we would at home
6. Last but not the least... Do not opt for tuk tuks and taxis for your local transportation. When you read articles u know not to opt for taxis but everyone recommends tuk tuks to be affordable. But absolutely not!!! Install Passapp in your phone. It is an application similar to Uber and Ola. Just type in the source and destination and there you go, you have your cheapest mode of transport at your doorstep
Hope these hacks help all future Cambodian tourists!
Save more and travel more!