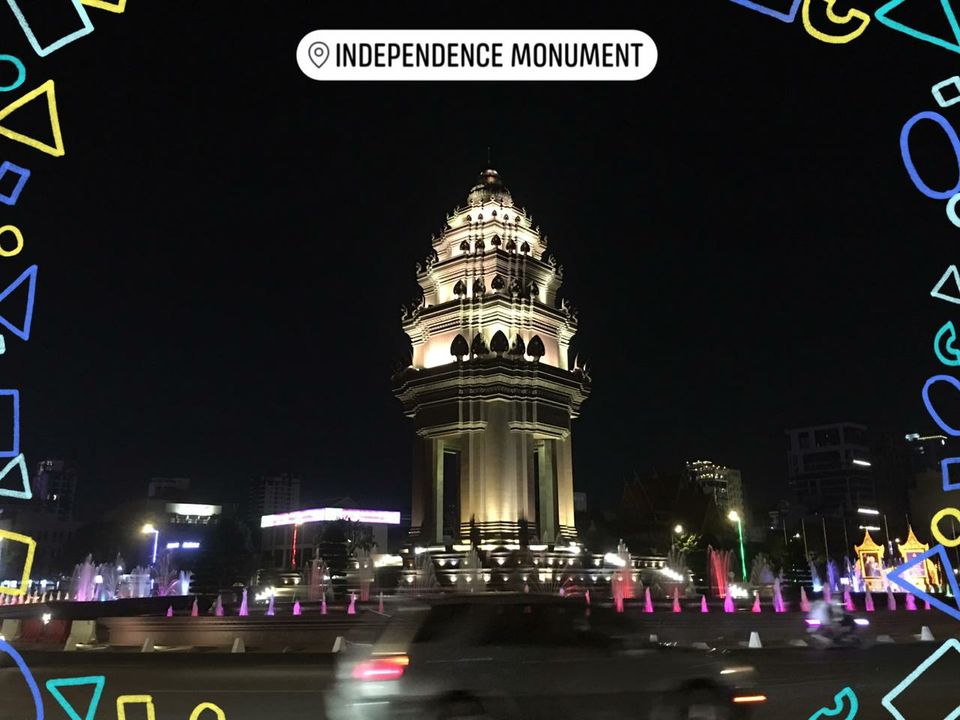 Cambodia has always been one of my dream destinations. Beautiful Angkor Wat, the amazing sunrise and the wonderful history of the lands! So, when my husband asked me where did I want to go on our honeymoon I immediately said Cambodia! What better place for our first little adventure on our own!
So without further delay we booked our tickets to Cambodia and flew out in October 2018. We had already booked our flight tickets. We took off from Mumbai at night, took a connecting flight from Singapore to Cambodia and reached there by around 10:00 a.m. the next day.
We had already pre booked all our hotels. We landed in phnom penh and intended to stay there for a day. Later travel to Siem Reap by bus (pre booked) and stay for 3 days. On from there to a little paradise island called Koh rong samloem by ferry (pre booked) for 2 days. Return to phnom penh for one more day and leave with those beautiful memories of our honeymoon! Perfect isn't it!!!
But the most unexpected thing happened to us. My husband caught a little cold, the evening that we were to leave from Mumbai. We got medication from a local doctor and from the doctor at the airport. Rest assured my husband would be fine in a day. But that was not to be! The AC in the flights did not do him good and his condition got worse by the time we reached Cambodia. We checked into a hotel in phnom penh and went directly to a hospital to get him checked out as we did not want to take any chances on our honeymoon.
We reached the hospital, ran a few tests and the doctor told us that my husband had to be admitted in the hospital for at least three days and he was in no condition to travel. So he was admitted in the hospital, but there were a lot of issues that we faced which we completely did not expect.
1. We had to temporarily put aside our plans to travel from Phnom Penh to siem reap
2. We could not cancel our pre booked bus tickets to Siem Reap as the company has to be informed 24 hours in advance. And mind you the tickets were expensive
3. There was a huge language constraint as the people of Cambodia speak the language of Khmer and understand very little English
4. No food was provided to the patient or the bystander in the hospital. We had to arrange our own food. Where can I find healthy food for a sick person in an unknown country!
5. The mode of transportation, Tuk-tuks, charged exorbitant rates to take me from the hotel to the hospital and back
6. Most hospitals charge double the amount for foreigners, and hospital expenses are extremely expensive in Cambodia
7. The hospital does not accept card payment and we did not carry enough cash to pay the bills as we had to pay more than 1000 dollars in hard cash
8. We were out of the hospital in 4 days but could not travel to Siem Reap. So we contacted the bus agency again to request to be taken from phnom penh to Koh rong samloem. The agency informed us that the change could not be made
9. We had to spend 9 days in phnom penh and re book rooms in hotels for the remaining 5 days. This is an extremely expensive affair which would not fit within our budget
What did we do to overcome these hurdles? Find out in Hacks to survive Cambodia on a budget - Part 2