I had no idea when I began watching the film documentary Jumbo Wild where it would lead me.
But after almost six months of planning with some of my most stalwart adventure buddies, we were headed into the Jumbo Valley wilderness area near Radium Hot Springs, BC Canada.
It was fairly difficult at first to find specific information about camping sites, or hiking trails, or access to the glacier. But in our sleuthing we did manage to uncover the Lake of the Hanging Glacier.
We drove in the Horsethief Creek Forest Service Road until we found the best campsite we could find, tucked just off the road on a beautiful river bend, with towering mountains on all around us.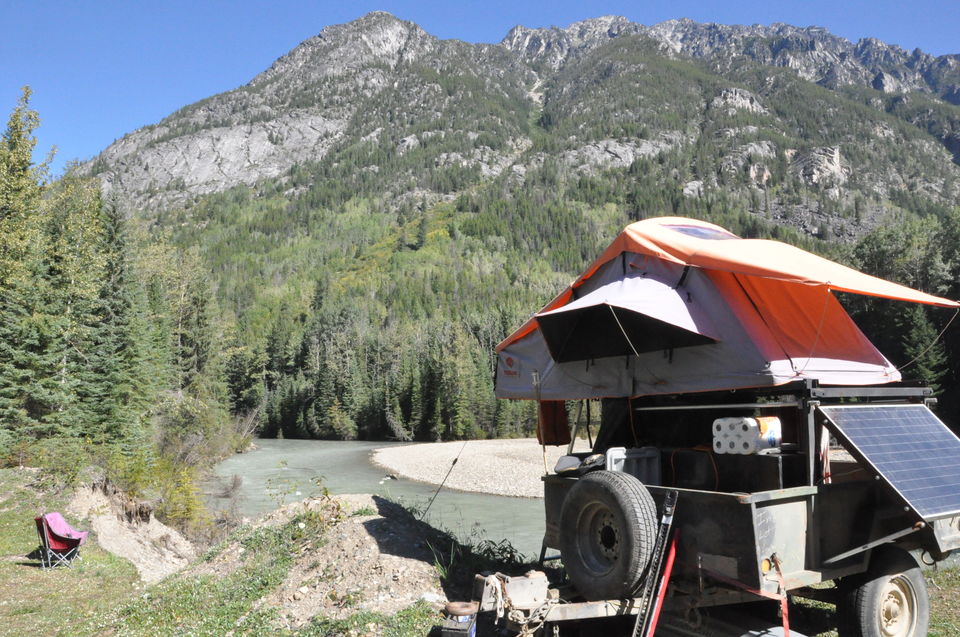 We began our hike up to the Lake of the Hanging Glacier not too early the next day.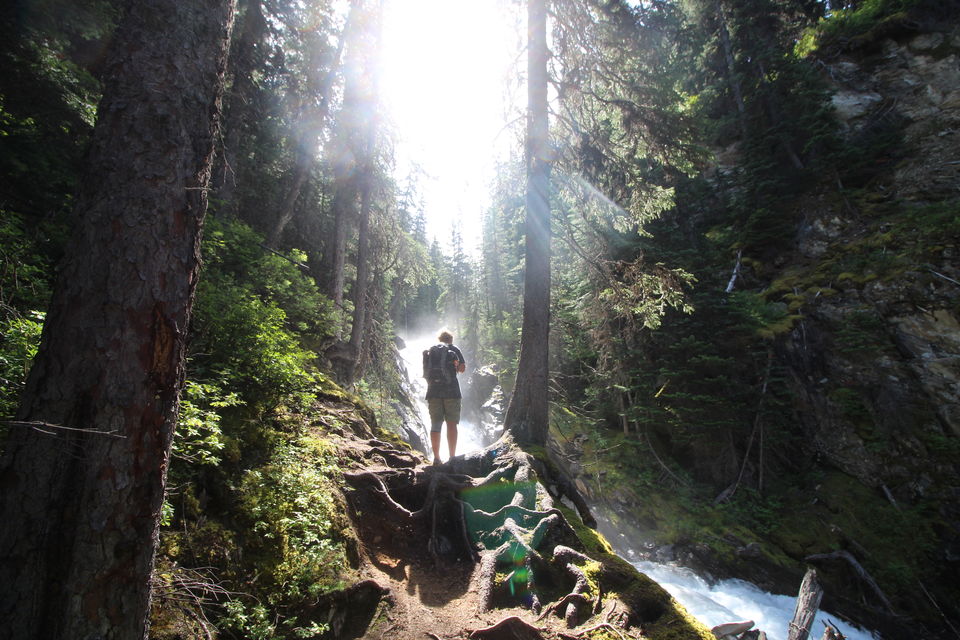 It was 9km, almost all felt like straight up. For a good portion of the second half of the trail you repeatedly come alongside a river that is basically one long waterfall.
Once you finally crest the steep slope you have been scrambling up for the better part of a few hours, you are welcomed onto an alpine plateau that has the Lake nestled into the far end, with eight glaciers hanging precariously off mountains peaks that drop right into the water.
Even in August icebergs float lazily around in the frigid waters, while the sun can be amazingly warm for the altitude and surroundings.
We had worked up quite a sweat and were sunning ourselves, and cooling off our feet on the lake side when an iceberg happened to float very near to our little shore.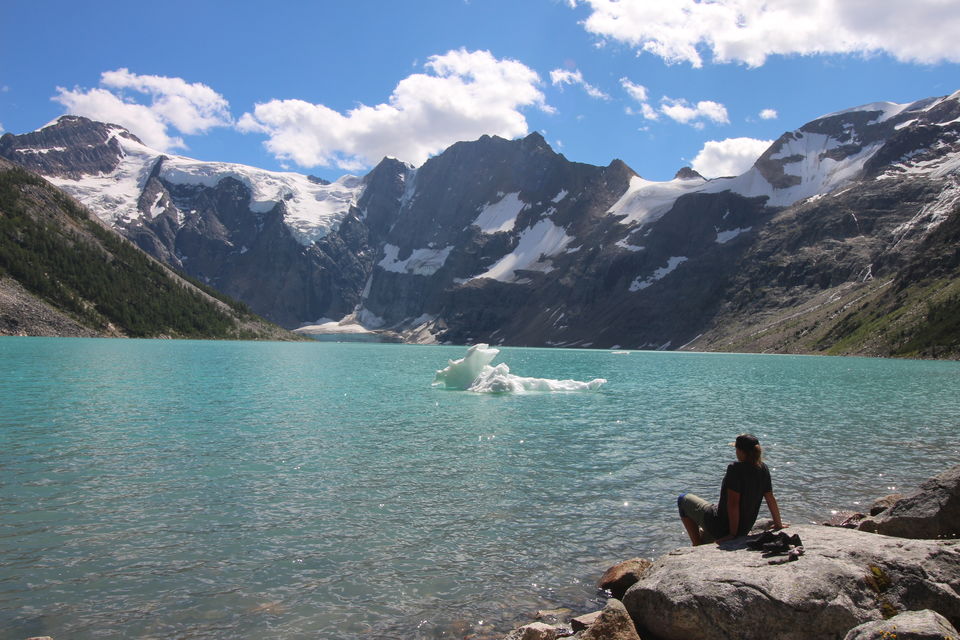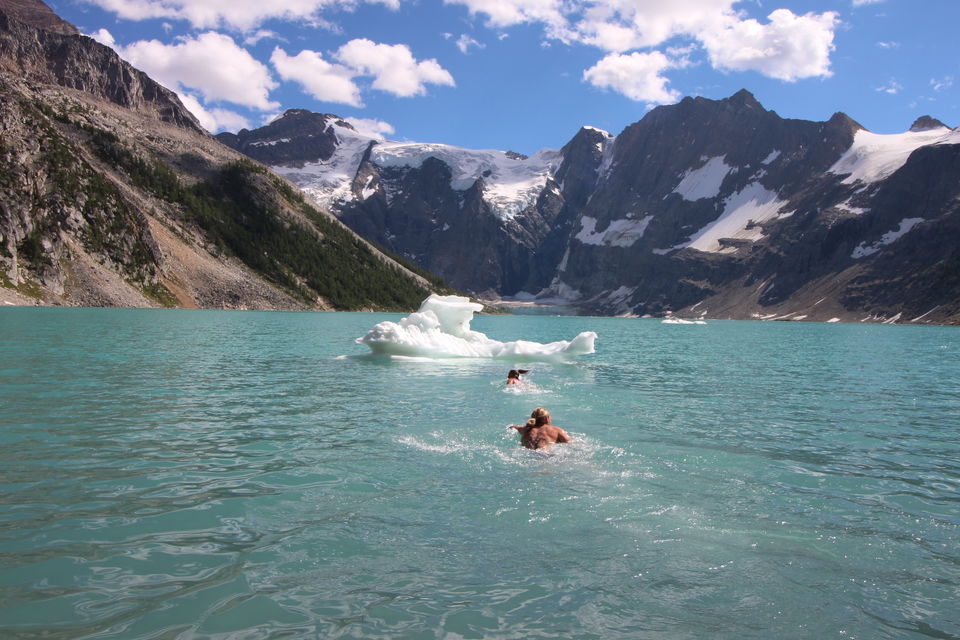 It started off as a joke, but once my girlfriend dove forward, all bets were off, we were going to see that iceberg. How could you not take that amazing opportunity to stand on an iceberg, in an alpine lake, surrounded by majestic glacier capped mountain peaks? That is something that does not happen ever in most people's lives. We had to make sure it happened in ours.