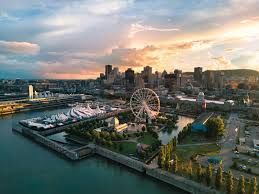 You'll often hear people saying that Montreal is like a slice of Paris in North America. And while it's true that people speak French here and it feels more European than, say, Des Moines, Montreal has a culinary and cultural identity all its own. Think bagels rather than croissants, Arcade Fire instead of Edith Piaf. Combine leafy parks, a vibrant waterfront, a welcoming LGBT scene and seriously hearty cuisine, and layer it with a sophisticated-but-scruffy urbanity, and you've got an experience that's easy, fun and uniquely Montreal.
Did you know?
Rue Ste.-Catherine, the main street of Montreal's "Gay Village"—one of the largest LGBT-centric neighborhoods in the world—is covered with a rainbow-covered canopy of more than 180,000 plastic balls.

Explore
Parc du Mont Royal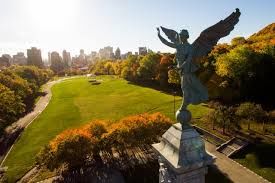 Montreal is full of green spaces, but a hike to the top of this hill in the center of the city is the ideal way to orient yourself (and work off the calories you'll inevitably consume). At the base, a drumming circle known as the Tam-Tams gathers every Sunday, drawing a groovy crowd. At the summit—764 not-too-steep feet, a pretty easy walk—is the Beaux-Arts style Mount Royal Chalet and a huge plaza with great views of Downtown and the St. Lawrence River. In between is a forested park originally designed by Frederick Law Olmsted, who designed New York's Central Park? It's even open during wintertime, when you can go snow-tubing and tobogganing.
Mile End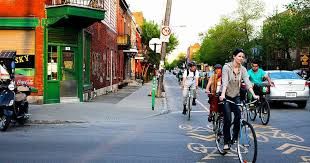 Just north of the park is the hippest of Montreal's many hip neighborhoods, Mile End. Once home to the city's Jewish and Italian communities, it's now better known as the birthplace of Arcade Fire and ground zero for the city's boho-bourgeois shopping, restaurants and nightlife. Wander along the main drags of Boulevard St. Laurent and Fairmount Street, but the must-stops include Drawn & Quarterly, an indie bookstore and literary hub; Annex Vintage for an expert edit of 1990s-era clothes and accessories; and Clark Street Mercantile for well-curated men's clothes and furnishings.
Carre St.Louis Fountain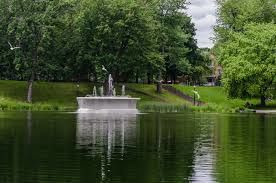 The Prince Arthur is a cobblestone, pedestrian Friendly Street with the numbers of Greek restaurants aside and a few ice-cream shops. This makes it a perfect place to walk, grab a bite and end up in the park to enjoy the dreamy fountain of Carre St.Louis.
Take a cruise on La Bataeu Mouche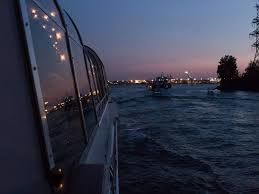 This cruise is a perfect department for the classy summer date. Add this to your summer bucket list to enjoy Gourmet food, musical arts, and world class servers. You can even hop on the cruise for the memorable breakfast tour picking from the selection of different cuisines.
Pikinic Electronik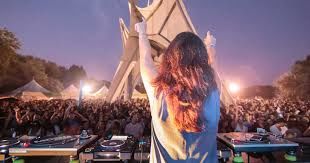 Saint Helen's Island is the perfect place for the tourists to visit, especially for the DJ lovers. This island is the home to many DJ festivals wherein you get to enjoy the electronic beats of the local and the international DJ's. Piknic is perfect place to drink in the middle of a nice summer day. Thus, get to ready to shake your booty, with sunbathe by the river accompanied by the bucket of alcohol.
The Botanical Gardens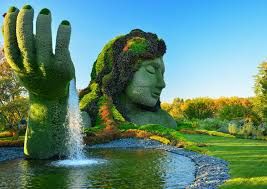 Every person on the Montreal trip should visit this place to enjoy green lush of the tons of different plant and flower species imported from all over and put on an exhibition. These botanical gardens are a perfect paradise in the winters, a trip one should not miss!
Indulge
Joe Beef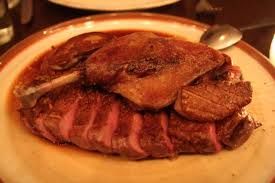 Unapologetically carnivorous, unabashedly Gallic, Montreal's best-known restaurant lives up to the piles of hype. It's decidedly casual—from the bare-wood tables to the tattooed wait staff—but dead serious about delivering sturdy food with impeccable ingredients. The most famous dish, spaghetti with lobster, is as rich and delicious as it sounds—and same goes for the foie gras and côte de boeuf. But don't sleep on the seafood or the vegetables. Everything here is high quality.
Maison Publique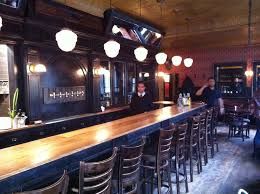 If you've ever been to the Spotted Pig in New York, you know the gastro pub drill: A boisterous, bar-centric dining room, old-time decor, and simply described dishes that explode with flavor. But Chef Derek Dammann's restaurant is thoroughly Canadian, and the ever-changing menu is dedicated to dishes and ingredients from across the country. Standouts include the cheesy, umami-rich Welsch rarebit; veal carpaccio with eggplant and fromage frais; and Cornish hen stuffed with chantrelles.

Stay
Hôtel Château Laurier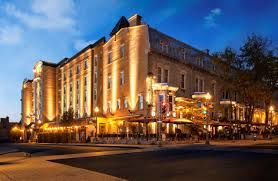 Hôtel Château Laurier Quebéc was proudly founded at a time when large hotel chains were taking over local neighborhood hotels in Quebéc and it still remains true to its local roots and culture today. The inviting, modern rooms are the ideal jumping off point to exploring the vibrant city and the hotel's commitment to promoting French language makes it a leader in contributing to the French culture of region. We also love the hotel's focus on sustainability, from the installation of a roof top garden to its water preservation efforts.
Hotel Gault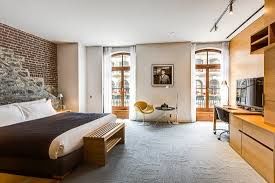 Occupying a 19th-century former warehouse in Old Montreal, the Gault has 30 loft-like rooms that combine the original rough brick and stone walls with modern furniture (Arne Jacobsen chairs) and up-to-date amenities and services. We love the huge windows, the heated bathroom floors and the chic little lobby bar. (Though be aware that the restaurant is only open for breakfast and lunch.) It's a superb boutique hotel in a great location.
Thus, make a go to this city for a calm and soothing experience!