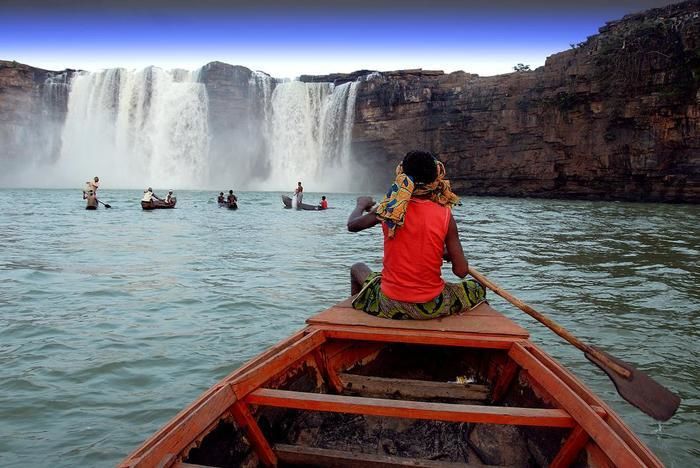 Are you thinking of how you can enjoy the beauty of international destinations via domestic travel? If you are on a budget travel, awesome experience is what you crave for; embark on a fantastic journey around the virgin hinterlands of Chhattisgarh.
A Land of Surprises, Chhattisgarh offers you some of the best eco-tourism destinations in the country. Right from over a thousand varieties of flora and fauna, to wildlife which is not seen anywhere across the country, it offers you a majestic experience which will make your trip unforgettable.
So what are you waiting for? Pick interesting which are super cool in this season and get an experience of a lifetime. In Chhattisgarh, do visit:
Towards the west of Jagdalpur in the Bastar District of Chattisgarh, Indravati River takes a deep plunge from a horseshoe gorge in Chitrakoot. The majestic 95 feet drop of the river down the cliff makes this a sheer spectacle to behold.
Around 38 kilometres away from Jagdalpur, Chitrakoot Falls unveil a powerful vision during the monsoons when the Indravati River floods. The otherwise meandering streams come together to unleash its power and completely cover the flat ground above the cliff.
The sheer power of this 300 metre wide waterfall has led visitors to rightly coin a special term for this spot and we call it India's Niagara. Local boatsmen lead you to stunning sites near the spray below the waterfall to witness Chitrakoot Falls in full glory. The view of the waterfall at sunset and the changing hues around it is a sight to remember.
Post monsoon forest around the river bank was overgrown and river was carrying immense silt and turned little Brown in color. Chitrakoot is also a popular picnic destination thus tea stalls etc mushroomed around. While taking a troll along the river side capturing wide-angle view of water-falls, get drifted to the intricate wooden handicrafts , a tribal woman was selling on the ground, brilliant piece of woodwork and carving it was, but sadly overlooked by most of the visitors. Another incredible site was a multihued rainbow hovering just above the turbulent waterfalls. Morning in the first half of the day offered the amazing vista adorned with flamboyant rainbow.
Late morning, Sun rises over the endless green of Sal forest which is occasionally punctuated with abyss of Paddy fields. Colorful memories of processions which dominated the streets of Jagdalpur were still present as if Dussehra will never stop. City dwellers were gearing again for the next evening, shops were opening the doors, diffident tribals continued ramble across the streets, Panipuri vendors rolled their wooden vehicle to find a favorable place for evening fate. Despite being the prime attraction of Bastar region, Chitrakoot falls are scantly connected with public transport. 30 minutes in a bus this fortunately did not leave to another direction.
Later in the day as blazing sun lifted to higher angles, sluggish bus taken the road through the green ranches as if it was sailing across the green ocean. Its laid-back movements were certainly closer to sailing than to driving. Traveling in public transport also offers another chance to get closer to tribes of Bastar district. Most of the co-passengers in the bus would be tribal returning from Bastar . Wearing the metal ornaments in exceptional pattern, wrapping thin fabric around the body, with hair tangled gracelessly.
Situated 38 km in the northwest of Jagadalpur, Chitrakoot falls is ironically scantly connected with public buses. Shabby Buses to Chitrakoot falls depart from Agrasen trisquare (Opposite to AnupamaCinema). There are only 3-4 buses in a day and journey time is nearly 2 hours as bus will stop at all the Village haats en route. For return journey, the last bus from Chitrakoot falls to Jagdalpur departs at 5:00 PM in the evening. Alternatively, there are shared autos to other villages (Potanar, Badanji) those fall on Jagdalpur-Chitrakoot road. Impromptus travelers can rely on hitch-hiking. Amiable land of Bastar is blessed with generous people always ready to offer you a ride. If you like convenient travel then hires a private car from Jagdalpur.
The best time to visit this majestic waterfall in the heart of the wilderness of Chattisgarh is from July to October when the Indravati River unleashes its full force. The water carries a massive amount of silt but it's still a spectacle for visitors.October to February remains the best time for photographers and nature lovers who wish to see a clearer and white waterfall.
Being the key attraction of Chhattisgarh, Chitrakoot falls has got high-end resort from Chhattisgarh tourism. Resort is built on the ridge opposite to waterfall offering spectacular views from the balconies of most of the rooms. Besides resort, there are also bamboo huts overlooking the waterfalls. Chitrakoot does not have wide-range of accommodation options. Government resort has got its own restaurants which prepares decent regular meals. There is also handful of roadside dabbas busy in boiling tea, selling biscuits and cold drinks. You would not find regular restaurants/Dabbas near and enroute chitrakoot falls. Most of the travelers prefer to stay in Jagdalpur and visit Chitrakoot falls at day trip.
One should be careful while walking on the rocks as they are very slippery near the waterfalls. For accommodation here, tourists can stay at the government owned resorts or at the camps near the banks of river. A visitor to this place would carry his happiest moment all along and would conclude that 'A thing of beauty is joy forever'.
All the credits for this article goes to Ms Sugandha Singh and Ms Sarbani Sarkar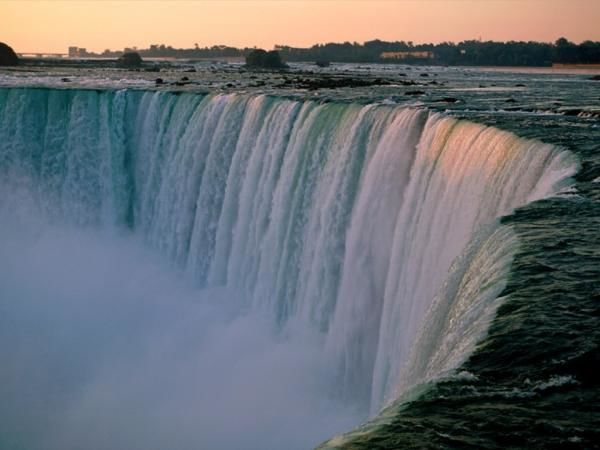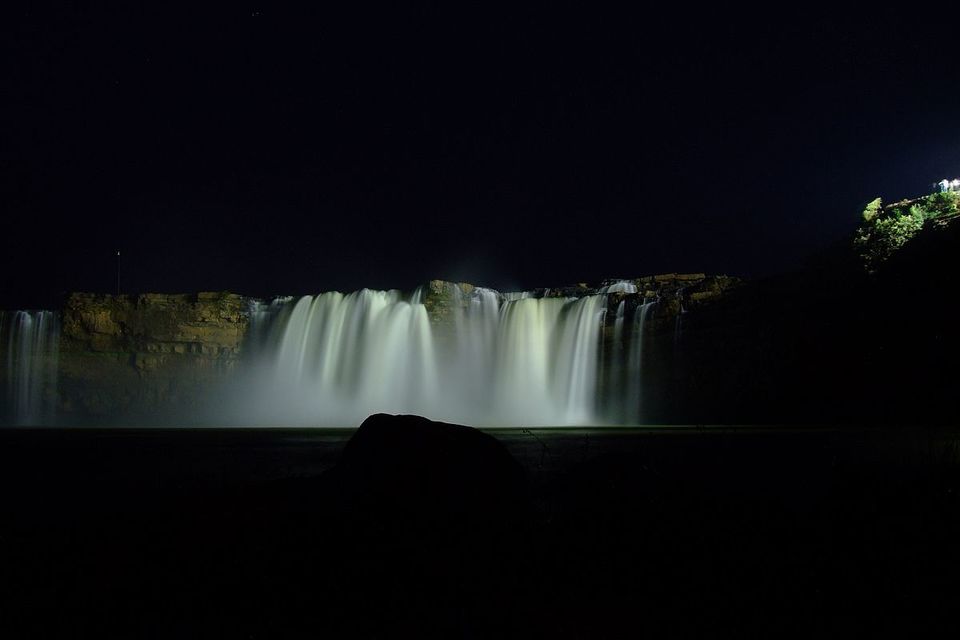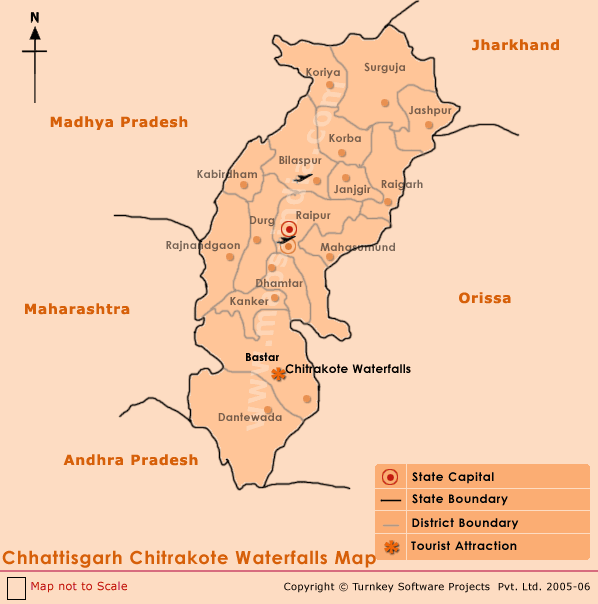 Frequent Searches Leading To This Page:-
chitrakoot waterfalls in chhattisgarh, how to reach chitrakoot falls, chitrakoot falls from raipur, chhattisgarh tourism, chitrakoot falls best time to visit, Weekend Getaways near Chitrakoot, Places to Visit in Chitrakoot