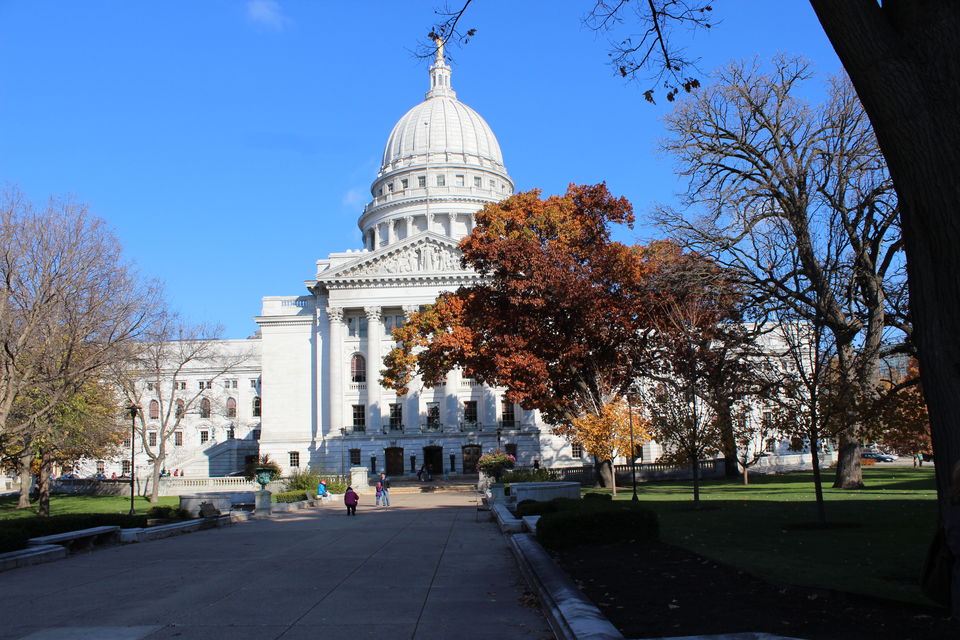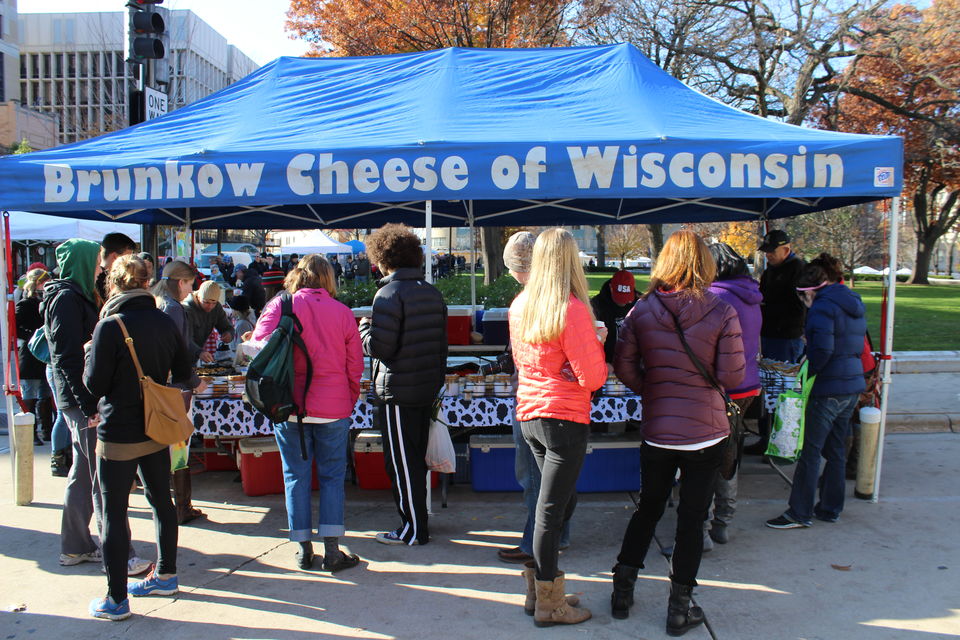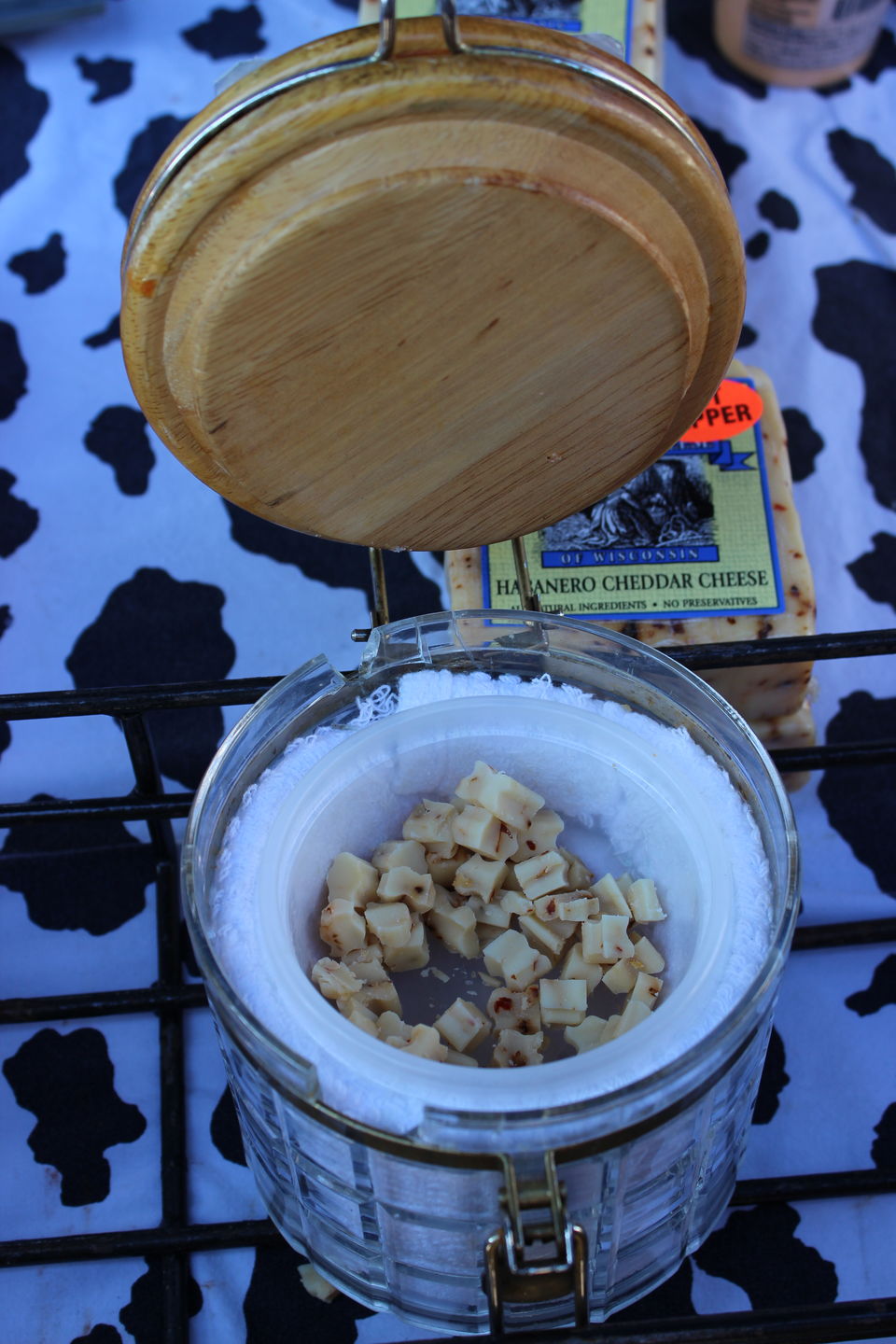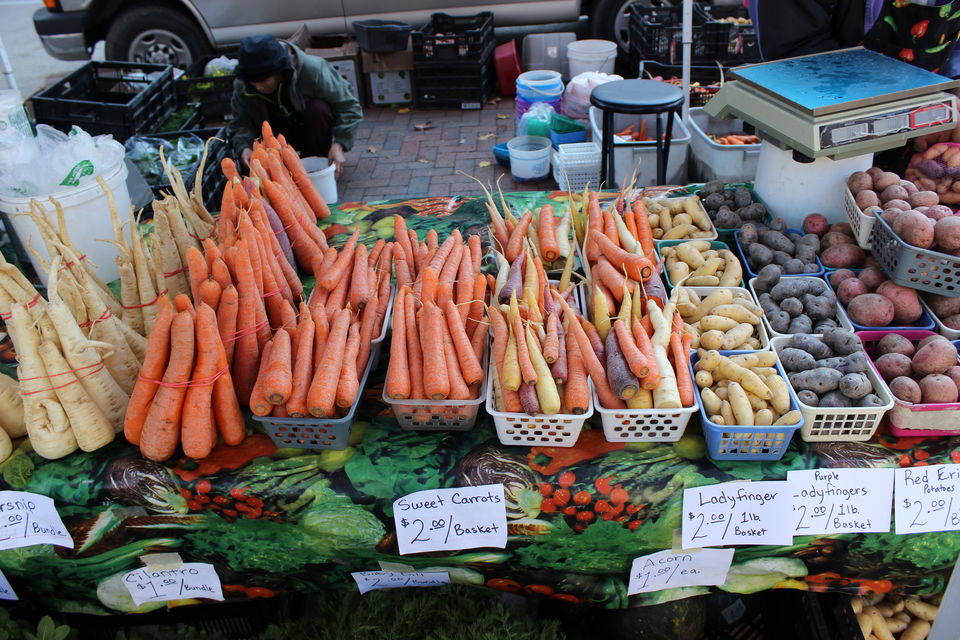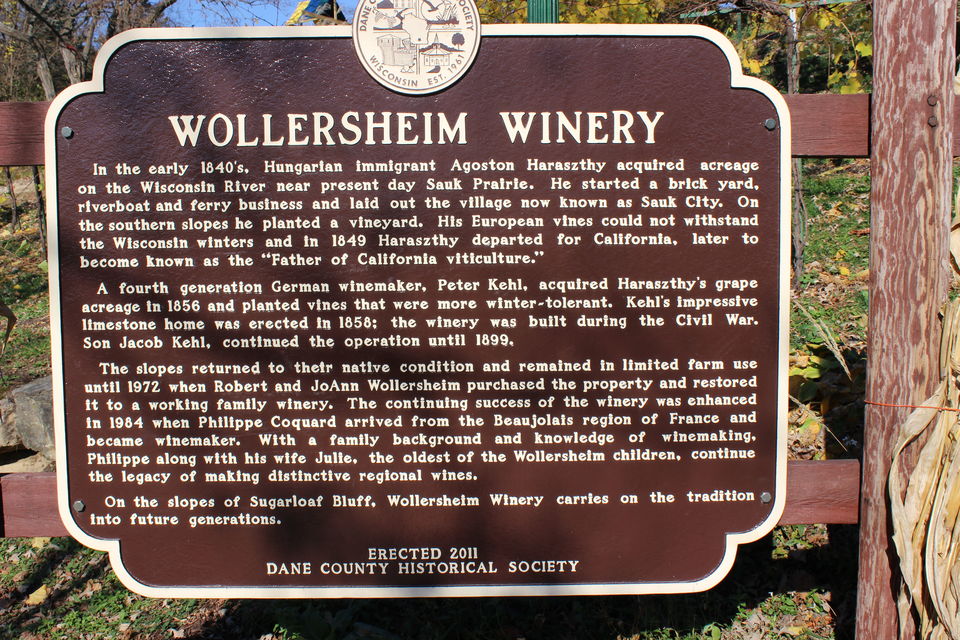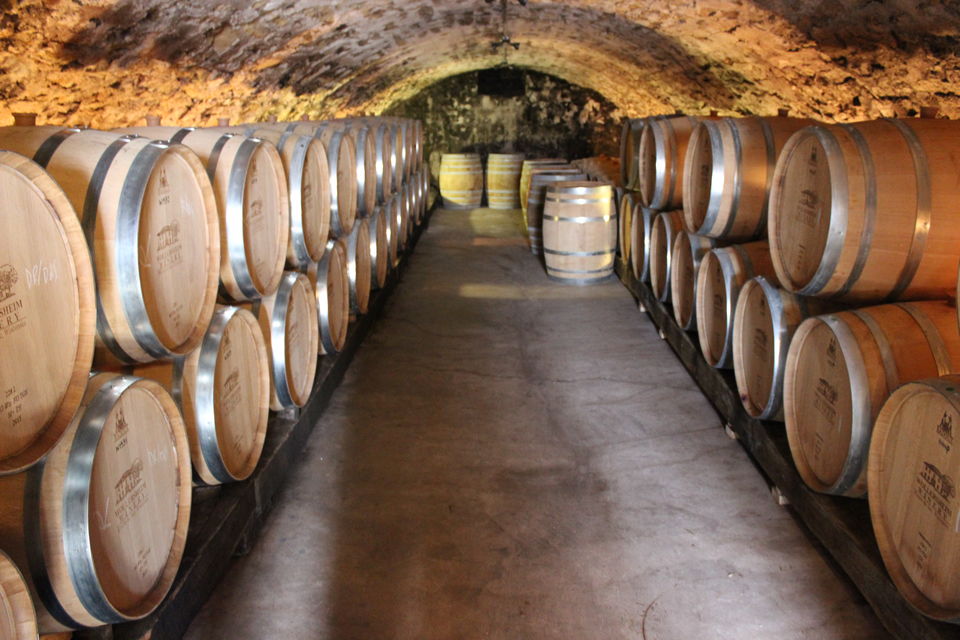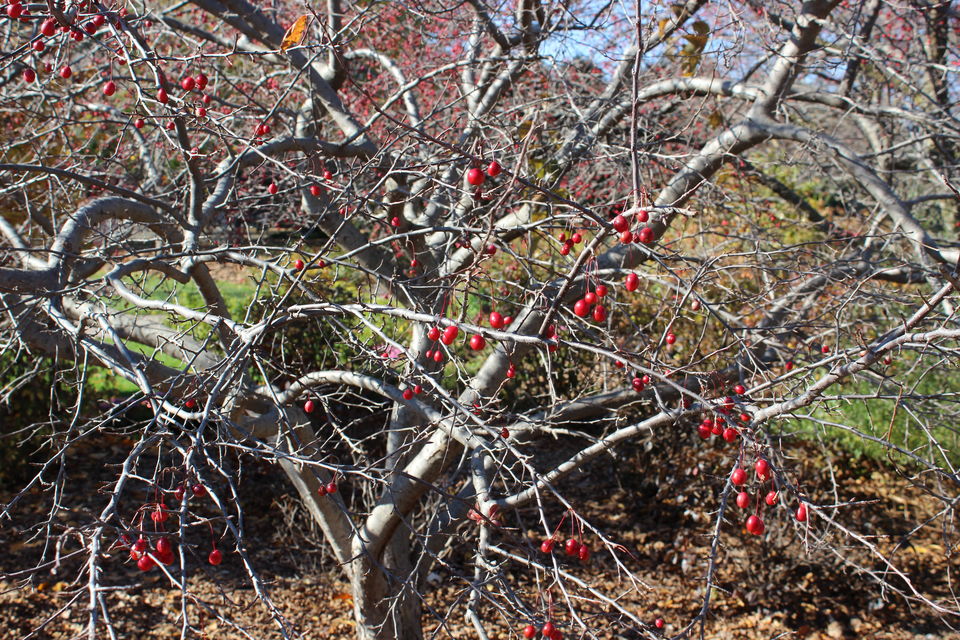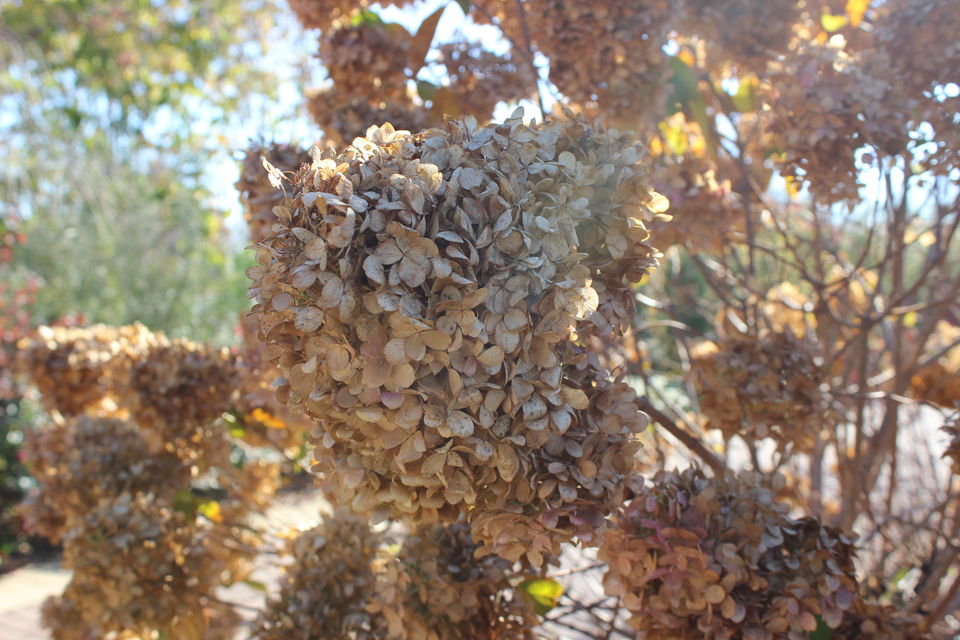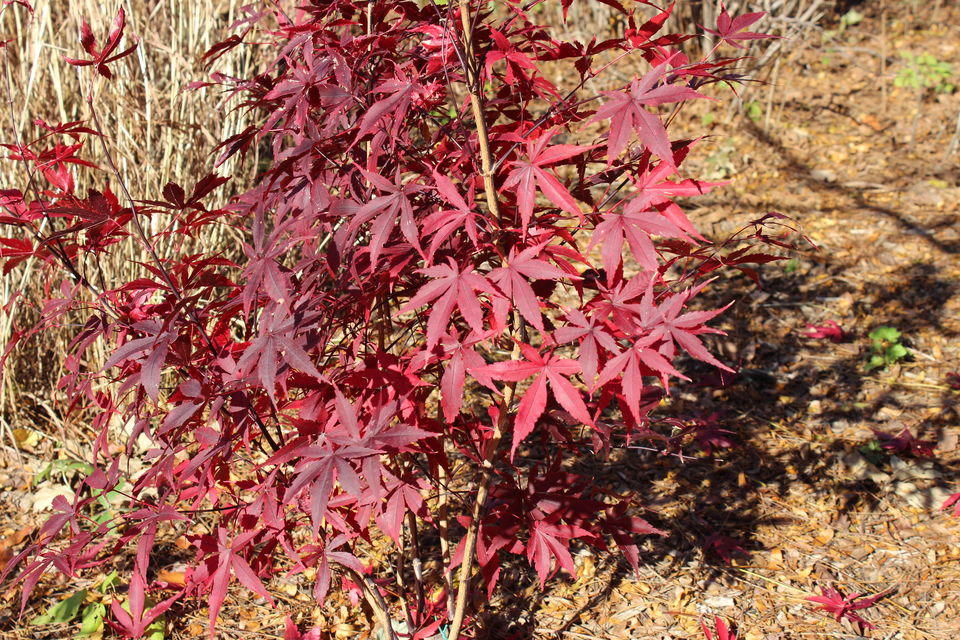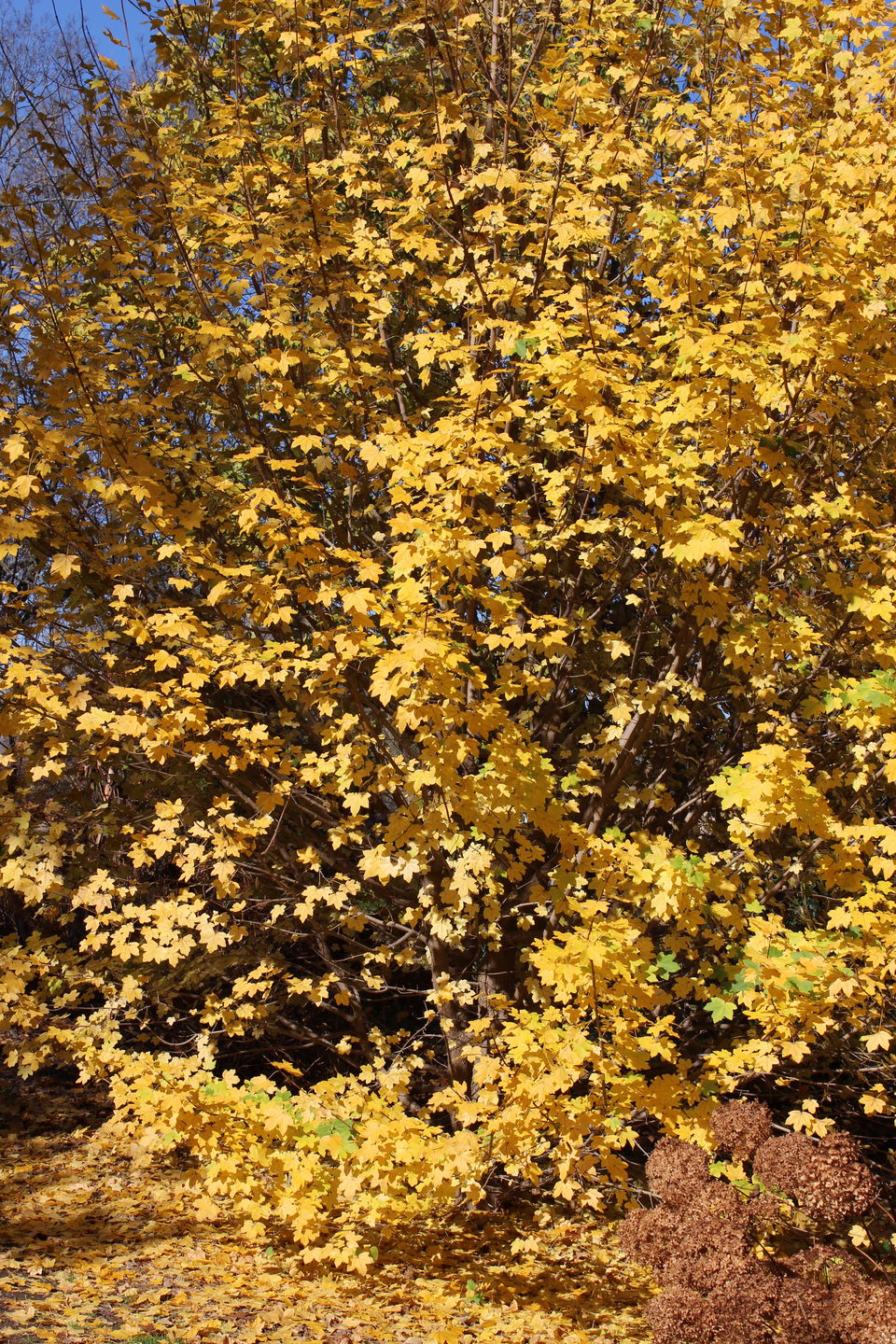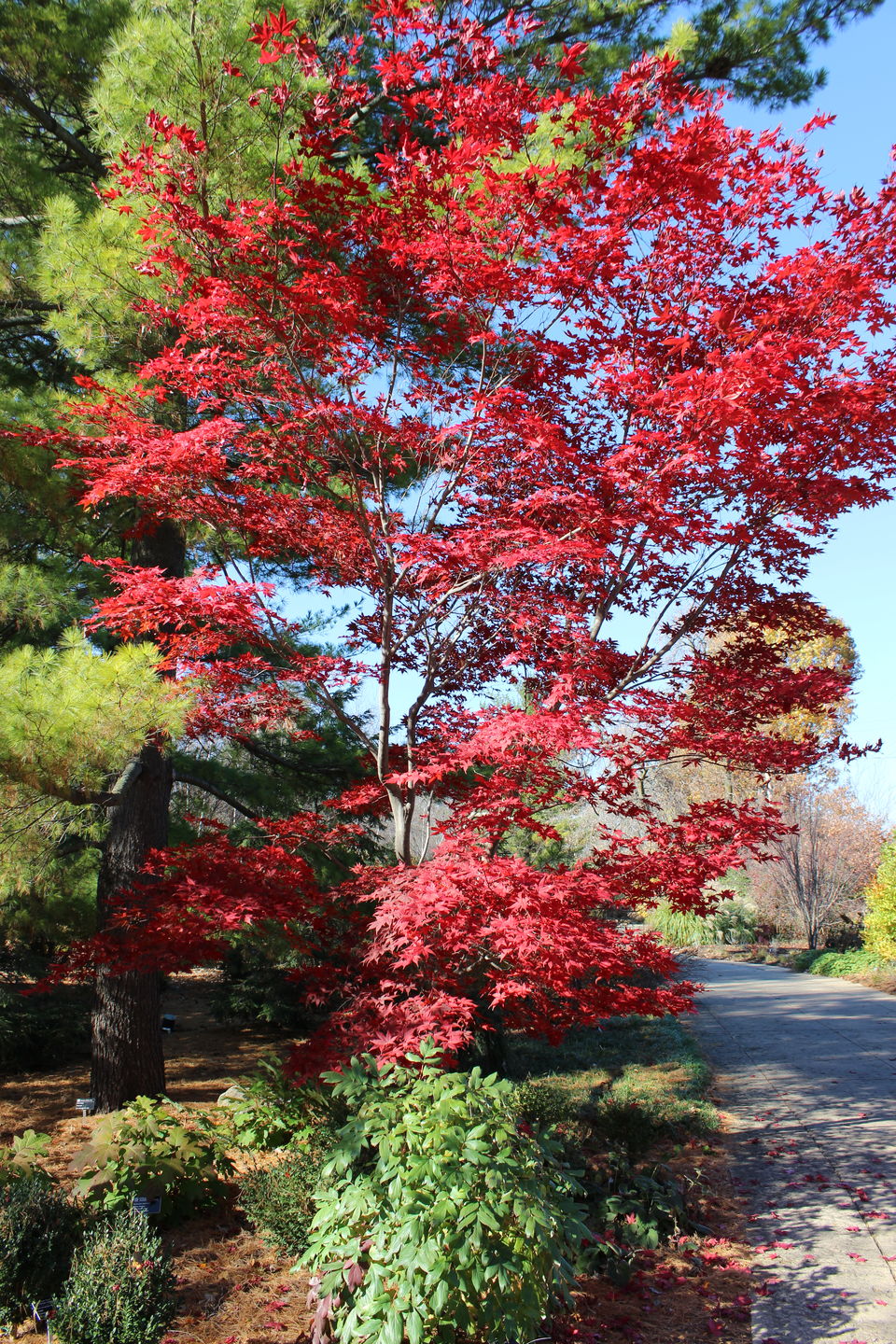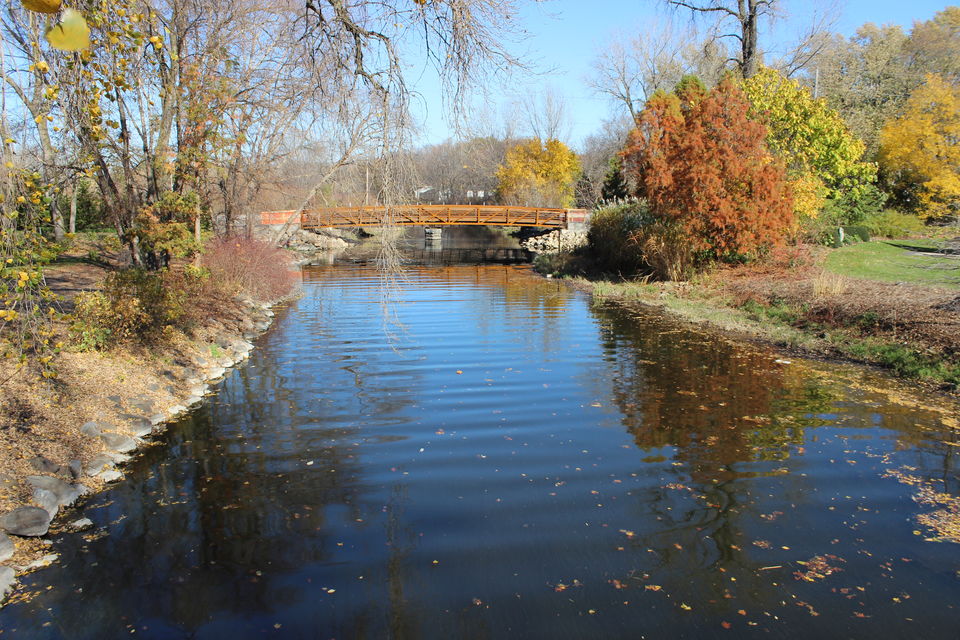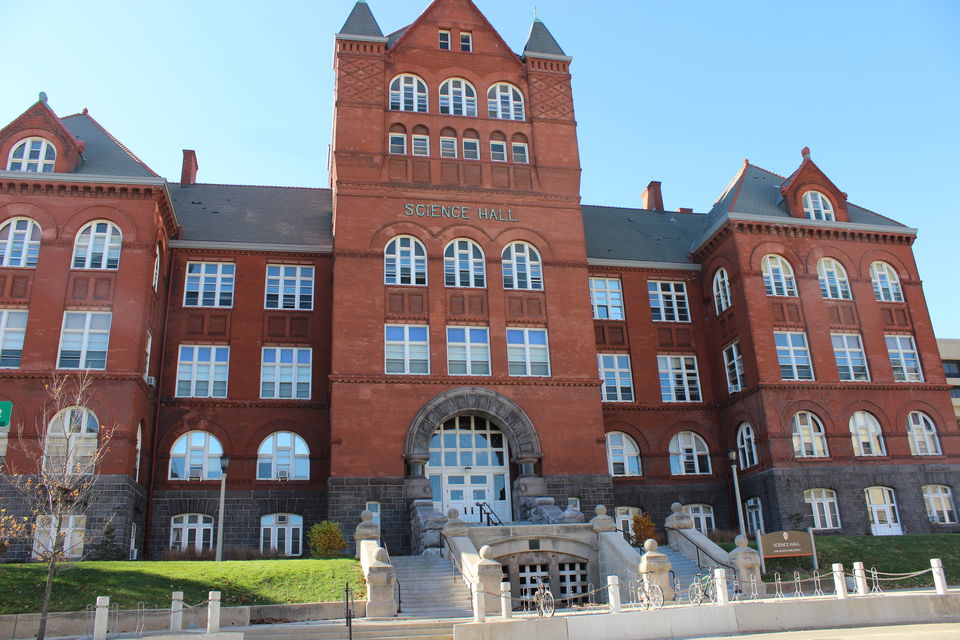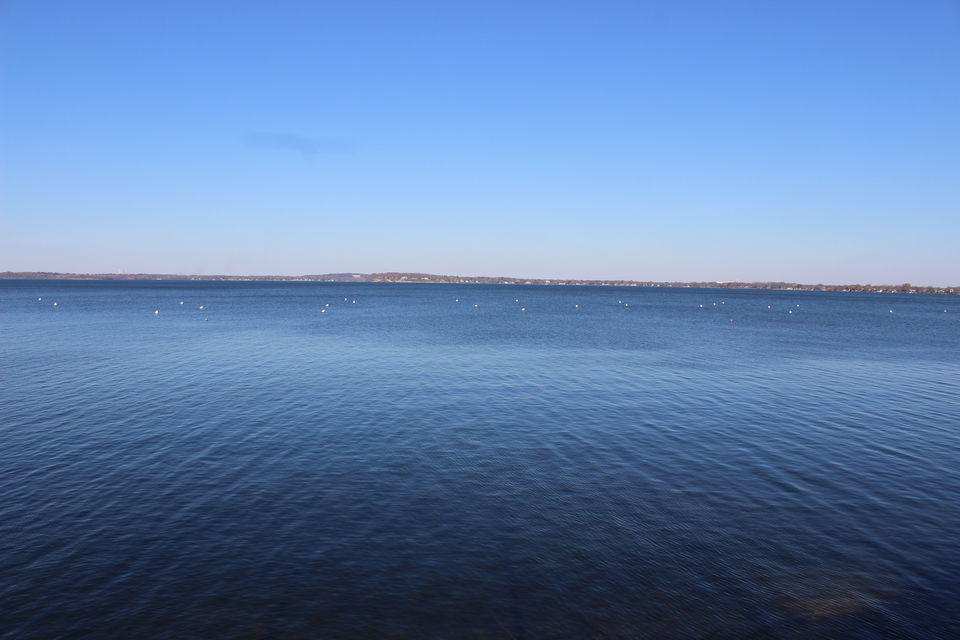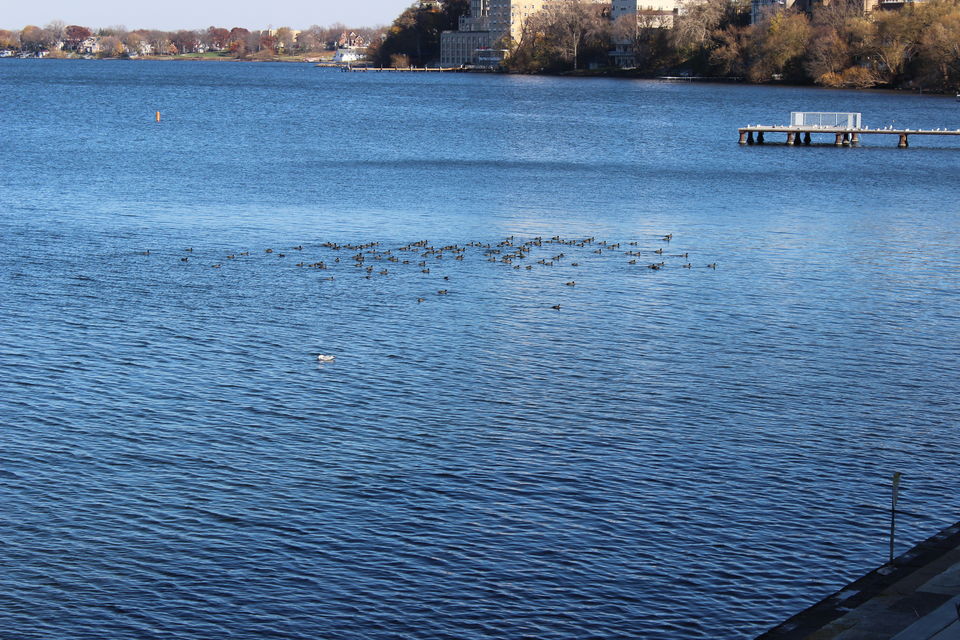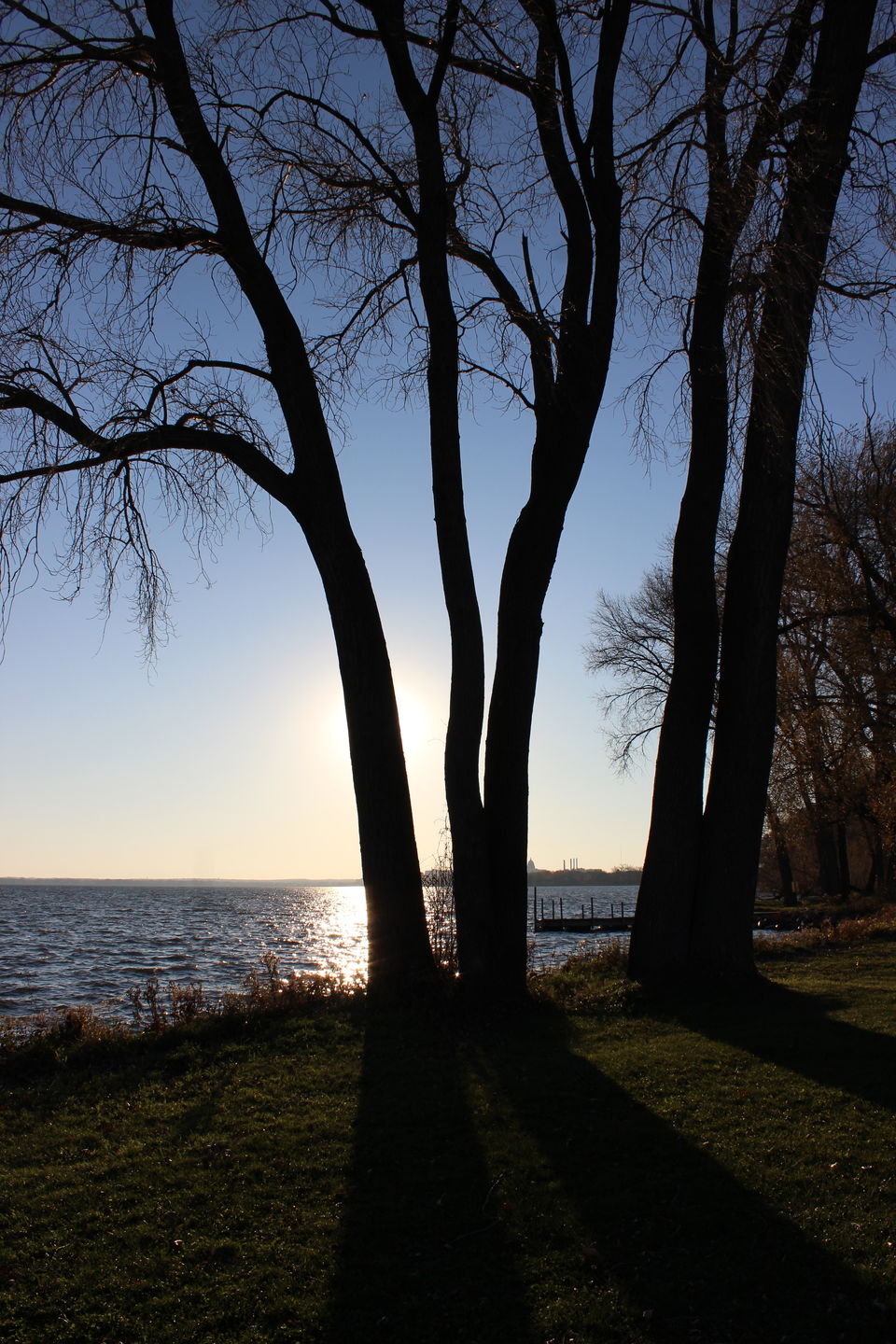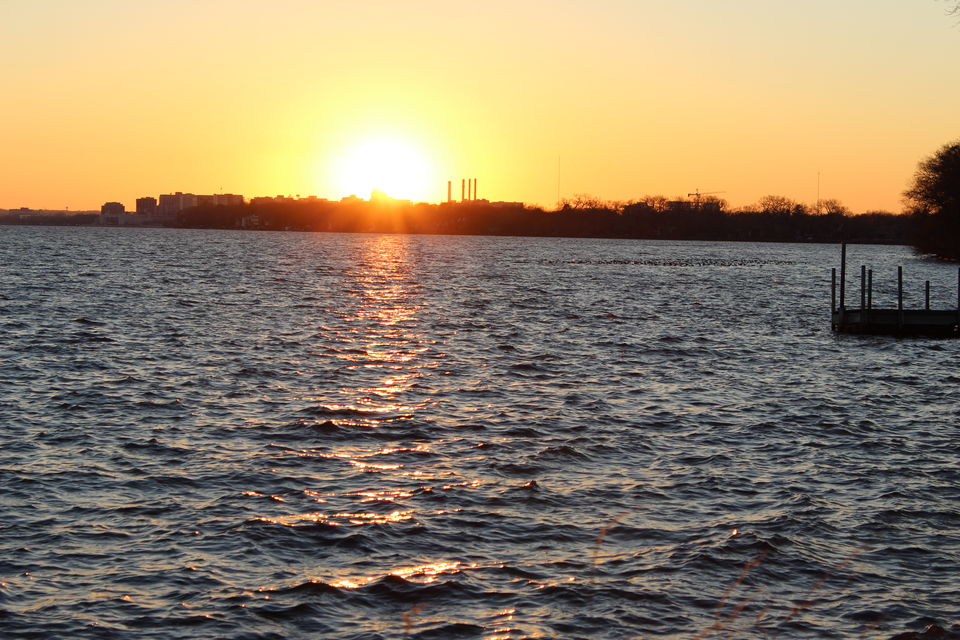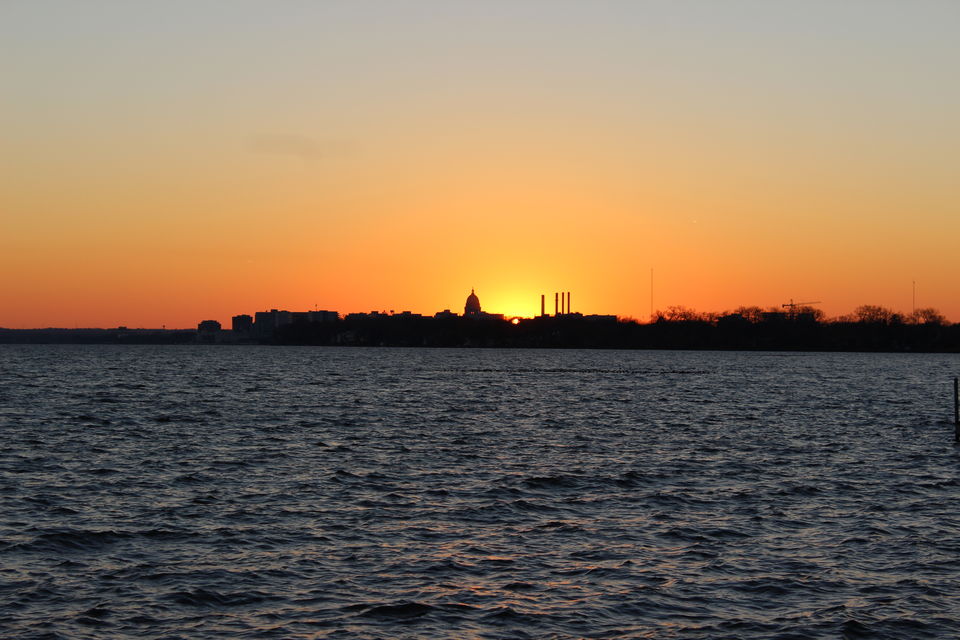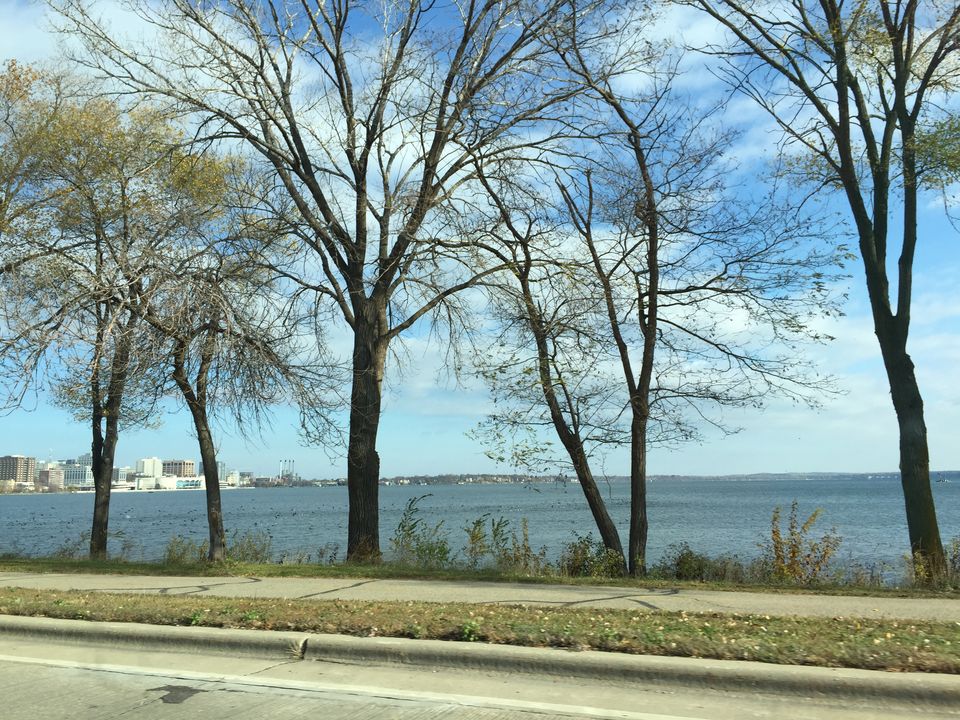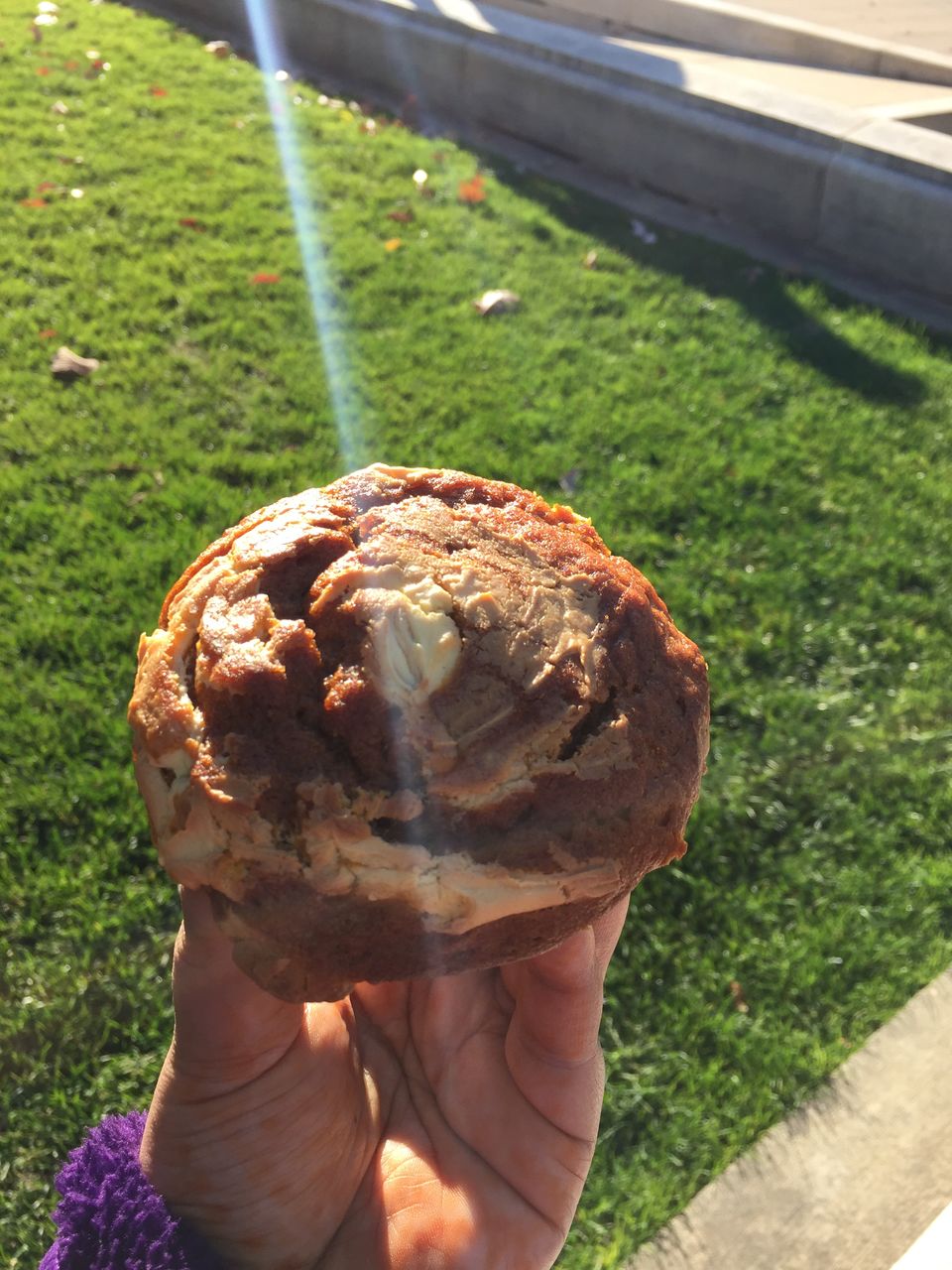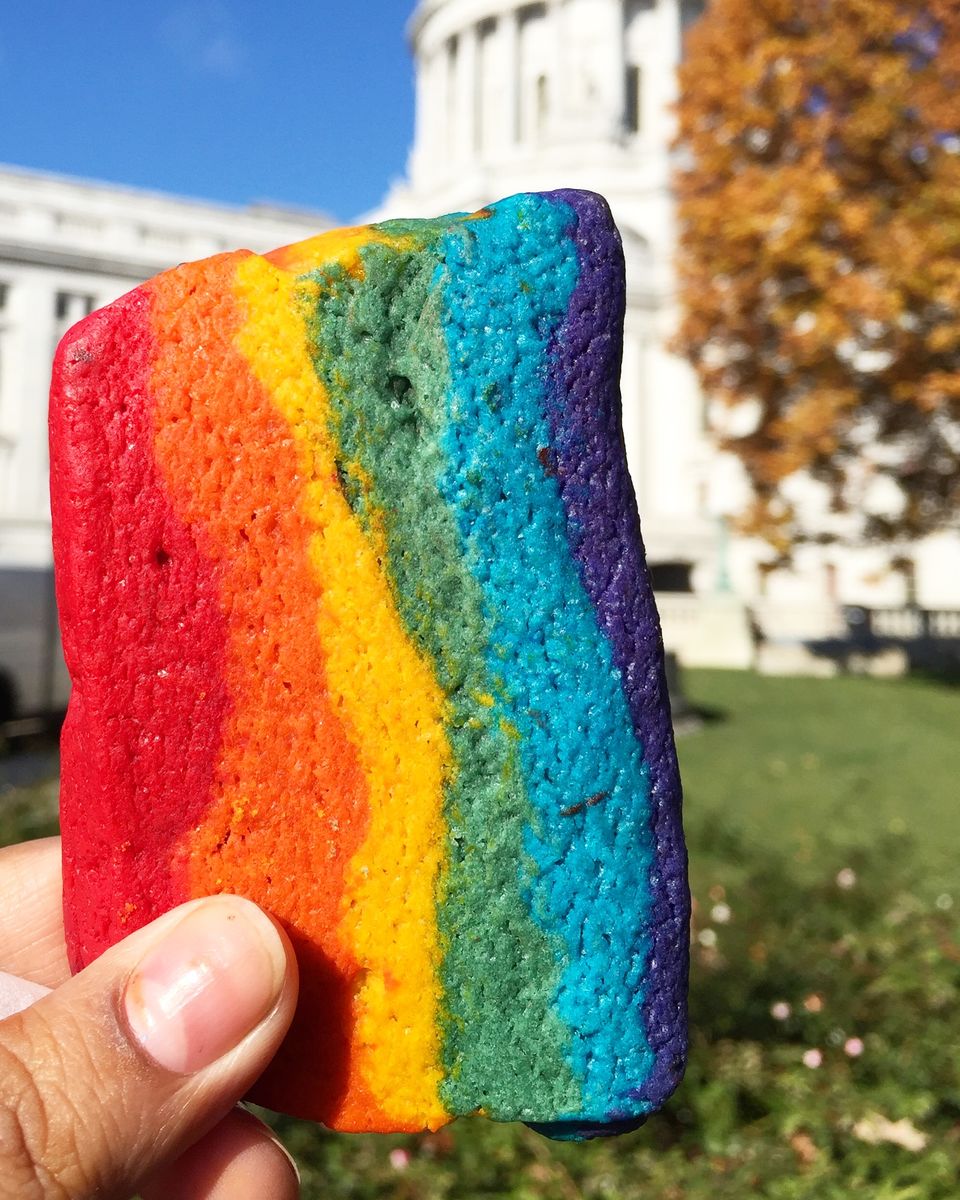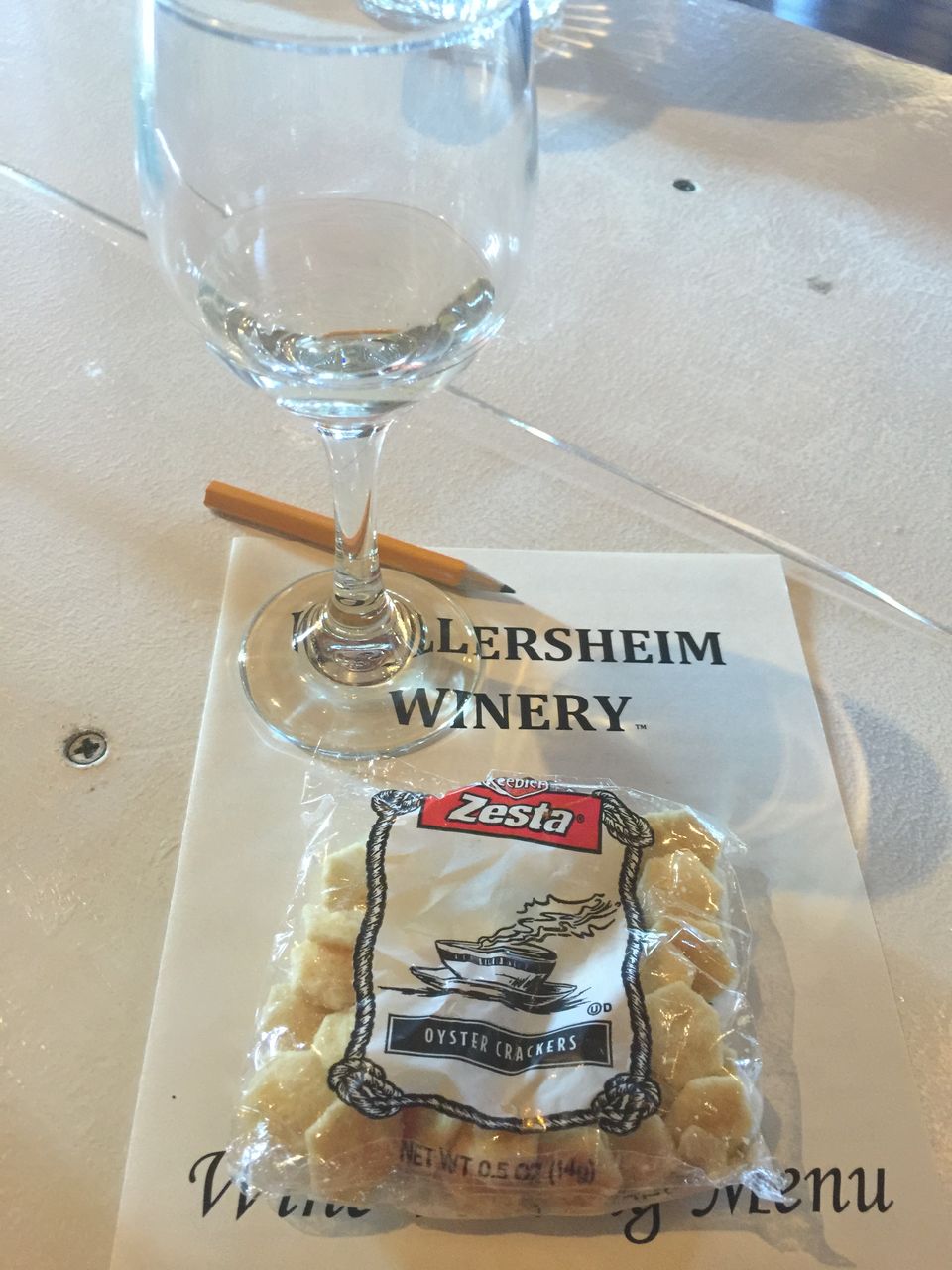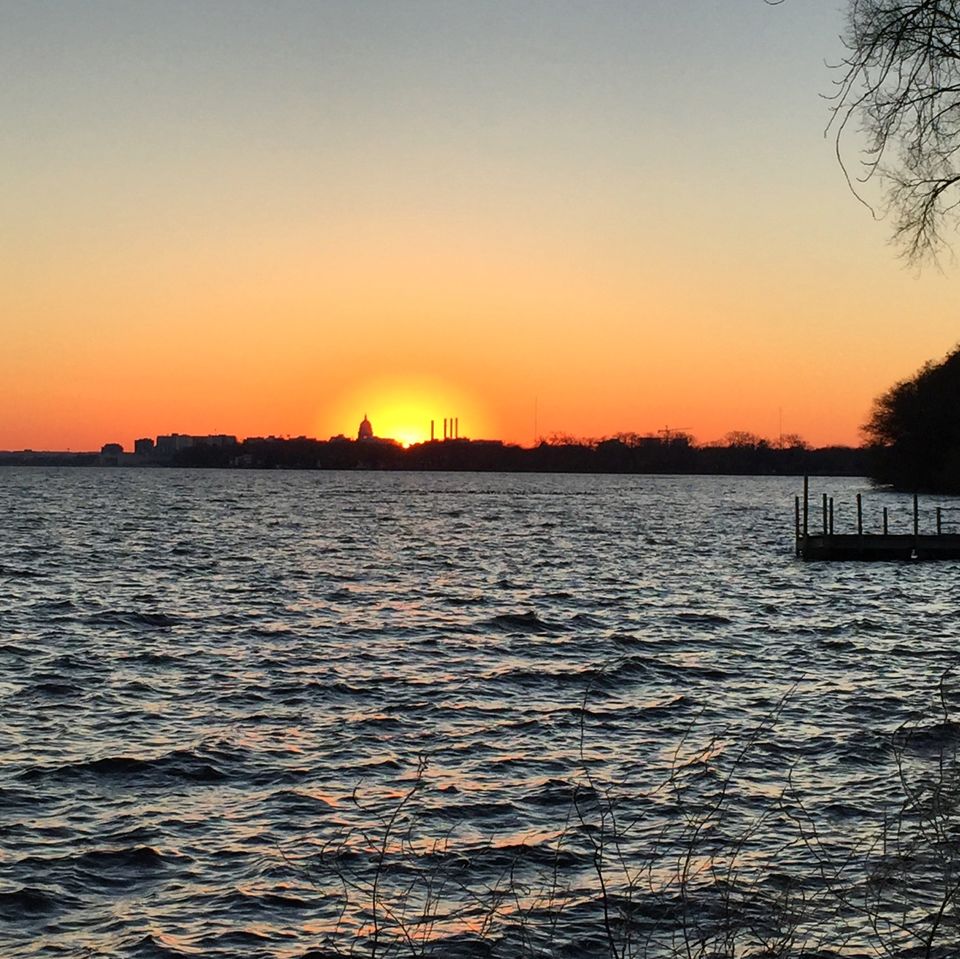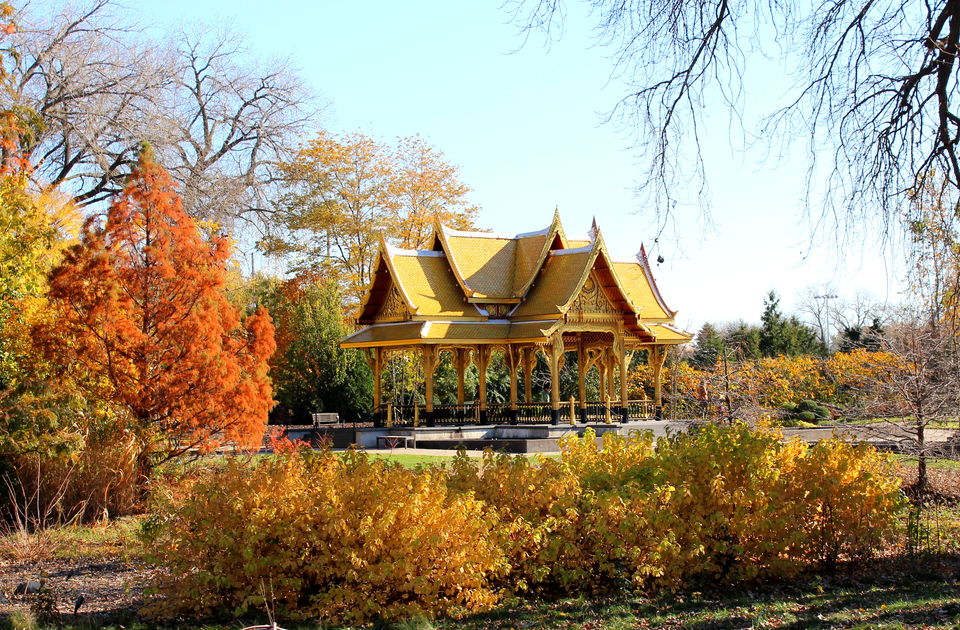 We started our journey well ahead in morning before sunrise to visit the famous Dane county farmers market around Capitol Square which is only twice a week.(Wednesday and Saturday).
After 3 hours,covering almost 145 miles we reached at Dane county parking ramp. A 2 blocks walk and we saw first the Capitol and then stalls all around capitol full of fresh fruits, veggies, cheese, food stalls and all r ange of meats.We bought some fresh apples including honey crisp, tasted some different cheese flavors including the herbs and jalapenos and bought some fresh Cheese Curds from Farmer John's as well, had Pumpkin Muffin and Raspberry Scone from Chris & Loris Bakehouse.
Our next stoppage was nearly 30 miles from there "Wollersheim Winery", the vast wine yards spread over acres of land and in middle standing a heritage 150 yrs old.We tasted few of the wines like Domaine du Sac, Pinot Noir, Port Wine, White Riesling and took a bottle of Prairie Sunburst Red to have a sip outside in sun on a cold windy day. As the day was landing on side,we headed to our hotel and moved out for lunch at Fast Biryani,an Indian restaurant serving authentic Hyderabadi Biryani.
Continuing on our journey next day ,we headed towards our first stop Olbrich Botanical Gardens, famous for its vast landscape and is beautifully located next to Lake Monona. After this Memorial Union was our next stop,located on the shore of Lake Mendota in University of Wisconsin.It was worth walking down to enjoy the view.We spend nearly half an hour sitting at Memorial Terrace in the serenity…As we headed back we thought of having a lunch in campus itself.After having an energetic meal, we headed to Lake Monona.
It was around 4 p.m when we reached on lakeside and then sat down for nearly an hour before sun finally started going down behind the Capitol.
Well it was worth waiting for it in that cold windy day.