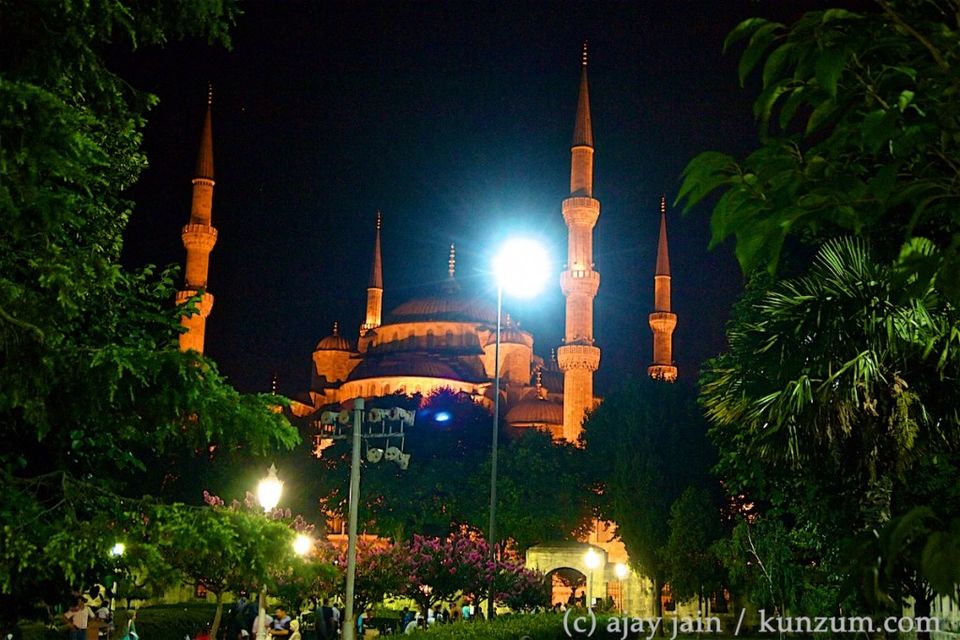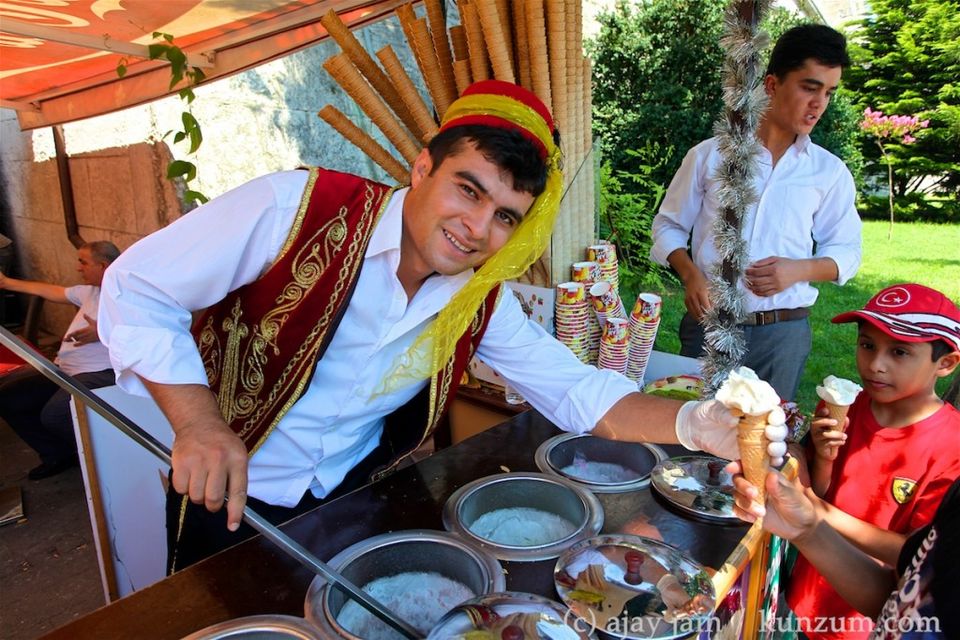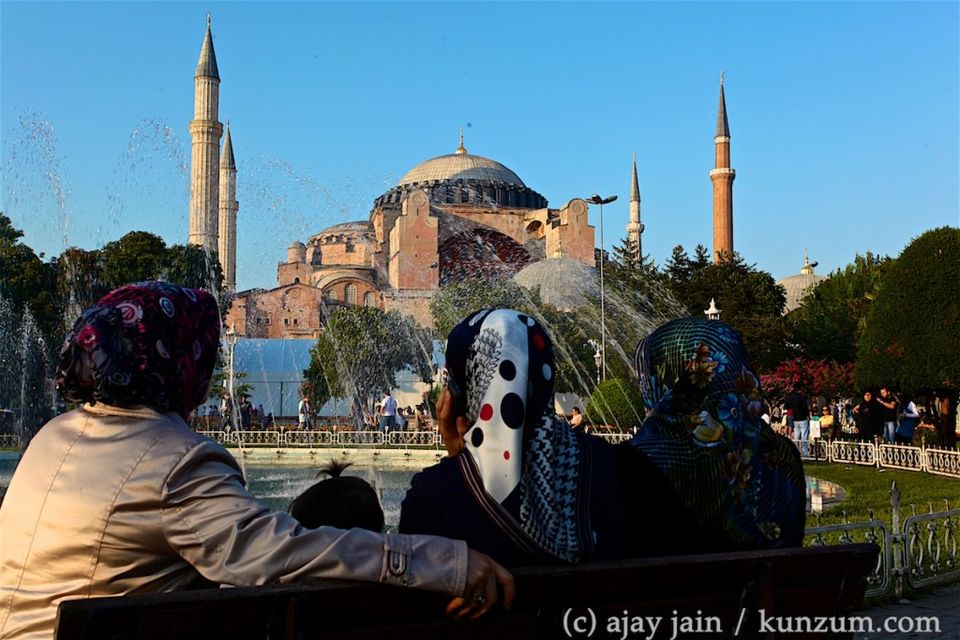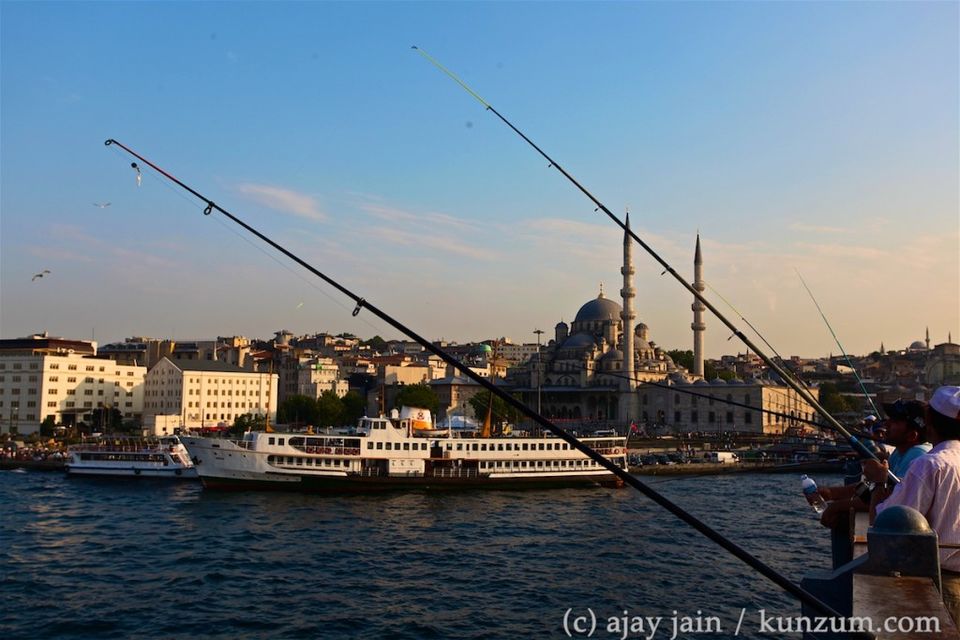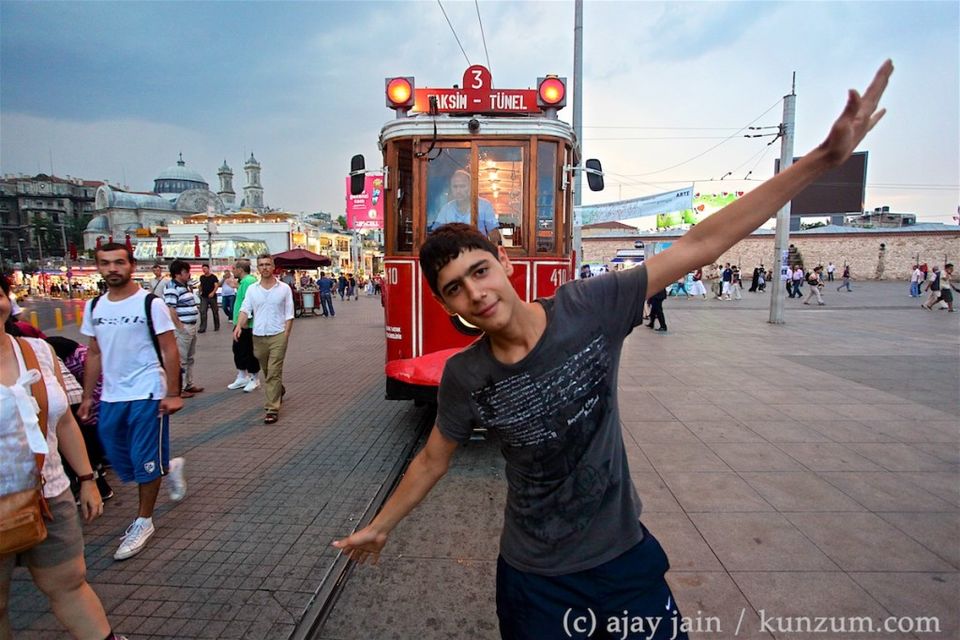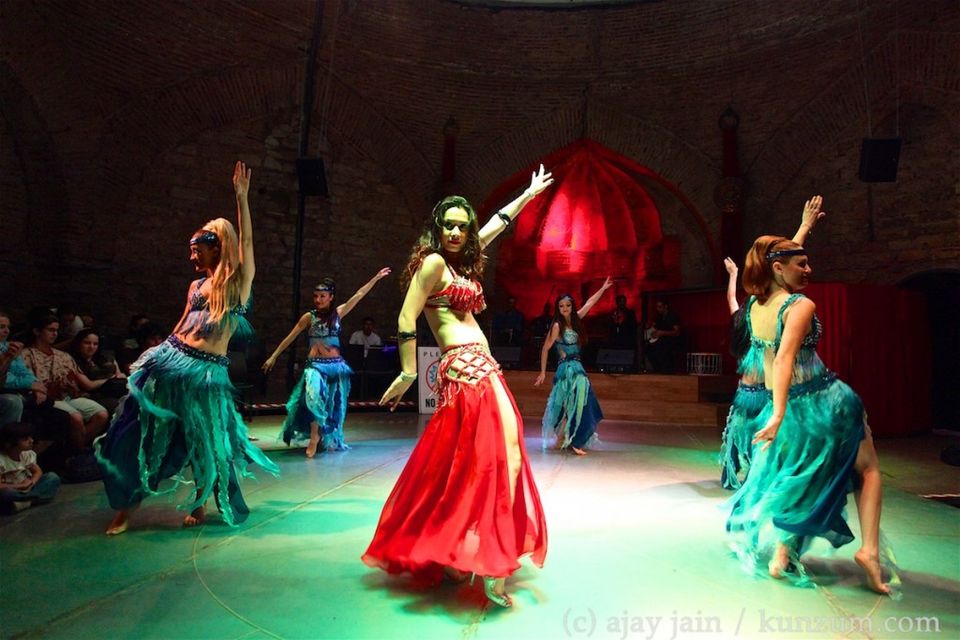 Experience the timeless beauty of Istanbul, Ephesus, Pamukalle and Cappadocia. Kunzum and Wonderful World present 'Sleepless in Turkey', a journey where you will see several sites, many more than an ordinary tourist. Yet you will not go from place-to-place in rapid succession. Our itinerary will give you enough time to soak in each place that you visit. Stay in a charming hotel in Istanbul, in the heart of all the activity, and a beautiful cave hotel in Uchisar at Cappadocia. While some meals are included, some are not, so we will not end up eating large buffet-style meals that taste the same!
Locations to be CoveredIstanbul, Ephesus, Pamukalle, Cappadocia
Proposed Dates (10 Nights / 11 Days)April 23 – May 3, 2016
Who may join in this trip?Women only!
Trip Curator & LeaderShibani Vig (Profile appended at the end)
Maximum Group Size15
Cost (Per Person on Twin Sharing Basis)Regular Price: Rs. 149,000Early Bird (Book by January 15, 2016): Rs. 139,000Groups of 3 or More: Rs. 139,000Club Kunzum Member Rate: Rs. 145,000
Inclusions in Price
*10 nights' accommodation (on twin-sharing basis) including breakfast*Air conditioned luxury minivan with driver on tours and transfers*Professional guides on tours*Lunches (wherever mentioned as an inclusion)*Dinners in Kusadasi and Pamukkale only*All admission fees to museums and sights on tours*Tickets & transportation for the whirling dervishes performance in Cappadocia*Tips for guides and drivers only*Taxes
Exclusions in Price
*Airfare*Travel/health insurance*Visa (we can guide you on how to apply for this. If you have a valid US or Schengen visa, then you can get the visa online)*Istanbul/Izmir – Cappadocia/Istanbul flight tickets*Dinners in Istanbul and Cappadocia*Hot air balloon ride in Cappadocia*Personal shopping*Other personal expenses*Mini bar
SPECIAL OFFER FOR TRIPOTO COMMUNITY: Rs. 5,000 OFF. Use Promo Code TRIPTURK0116 when you call. Valid till February 15, 2016
Day-wise Itinerary
Day 1 (April 23): Istanbul
*Arrive in Istanbul*Transfer to the hotel. We will be there to assist you*Overnight stay in Istanbul
Day 2 (April 24): Istanbul (includes breakfast and lunch)
*On your first day in Istanbul, visit a number of breathtaking Byzantine relics*Breakfast*After breakfast, stroll to the Sultanahmet Meydanı (Sultan Ahmet Square)
Did you know? The Square was once the Byzantine Hippodrome. Now it is a great park-like area surrounded by the Blue Mosque, Hagia Sophia and the Underground Cistern. The Hippodrome exhibits the Walled Column, the Serpent Column and the Egyptian Obelisk from the Byzantine times. The German Fountain is located in the north end of the Hippodrome.
*Visit Hagia Sophia, the greatest architectural achievement of the Byzantine period*Lunch at a local restaurant*Take a short drive to the Chora Church to see the climax of Byzantine Mosaic Art*Visit the Underground Cistern, commonly known as the Basilica Cistern*Overnight stay in Istanbul
Day 3 (April 25): Istanbul (includes breakfast)
*Visit mosques, palaces and markets built during the Ottoman Empire*Breakfast*Visit the Sultanahmet Camii (Blue Mosque), which was completed in 1616*Visit the Topkapi Palace
Did you know? This is more than just a Palace. It is an assemblage of museums containing collections amassed by the Sultans for almost five centuries. Our visit also takes you to the famous Harem where the Imperial Family resided.
*Walk to Divan Yolu, the old 'Road to the Imperial Council'*Lunch*Walk through the old cobbled streets to Rüstem Pasha Mosque, designed by Mimar Sinan*Visit the Spice Bazaar
Did you know? Genoese and Venetian goods were sold at the Spice Bazaar at a time when there was no Suez Canal. All the spices from the East were also brought here after being loaded on vessels in Egypt.
*Visit the Grand Bazaar for one of the most extraordinary shopping experiences in the world*Overnight stay in Istanbul
Day 4 (April 26): Istanbul (includes breakfast and lunch)
*Breakfast*Visit the Süleymaniye Mosque
Did you know? The Mosque is considered one of the most splendid works of Mimar Sinan, who was the chief Ottoman architect. It is one of the most important mosques in Istanbul today.
*Enjoy a leisure cruise (on a local ferry) on the Bosphorus
The cruise will give you an opportunity to admire the palaces, Ottoman yalis (wooden Bosphorus seaside mansions), the Bosphorus Bridge and fortresses.
*Lunch*After lunch visit the Dolmabahçe Palace, which served as the imperial residence of the last Ottoman sultans
Did you know? 14 tons of pure gold were used in the interior decoration of the Palace. It contains priceless paintings, furniture and a rich collection of Bohemian crystal in addition to its famous harem section.
*Climb the Galata Tower, which offers a wonderful view of the city, the Bosphorus and the Marmara Sea*Overnight stay in Istanbul
Day 5 (April 27): Istanbul / Izmir (includes breakfast and dinner)
*Breakfast*Morning is open for shopping or exploring Istanbul on your own. Alternatively, you can join us for an off-beat walking tour of the different districts of Istanbul. This will include taking local trams and buses
Cost of tickets for local transportation is additional and will need to be borne by travellers.
*Late afternoon: Driver meets you at the hotel and transfers you to Sabiha Gokcen Airport for your evening flight to Izmir*Transfer to hotel*Overnight stay at Sentido Marina Suites, Kusadasi
Day 6 (April 28): Ephesus (includes breakfast, lunch and dinner)
*Breakfast*Drive to the House of Virgin Mary*Visit Ephesus
Ephesus was founded in the 11th century BC by the Ionians. Strolling through its streets, we will witness the perfection of Greco-Roman Art.
*Lunch at Kirazli Koy Sofrasi*Visit St. John's Basilica, believed to be the tomb of the Apostle John, Christ's beloved disciple
From the basilica, we will be able to look down on the remains of the temple of Artemis.
*End the day with a visit to the Isa Bey Mosque*Overnight stay at Kusadasi
Day 7 (April 29): Pamukkale (includes breakfast and dinner)
*Breakfast*After breakfast, drive to Pamukkale*En route, stop at Aphrodisias, which was the city dedicated to the cult of Aphrodite. Visit the Sculptor's Museum*Lunch*Visit Hierapolis in the afternoon, then stroll over the calcareous terraces of Pamukkale*Overnight stay in Pamukkale
Day 8 (April 30): Cappadocia (includes breakfast)
*Breakfast at Pamukkale*Drive through the Turkish countryside to Cappadocia (time taken to reach: 9 hours)*Overnight stay at Cappadocia
Day 9 (May 1): Cappadocia (includes breakfast and lunch)
Optional hot air balloon ride at dawn: Additional cost of US$180 – US$200 per person
*Breakfast*Visit Devrent Valley
This is the first real encounter with Cappadocia's almost Martian landscape, where some amazing rock formations are visible.
*Walk through the Zelve Open Air Museum
This is one of the earliest inhabited and latest abandoned monastic settlements in Cappadocia where you will be able to see troglodyte dwellings.
*Enjoy the magical experience of Pasabag's 'fairy chimneys' (rock formations)*Pause at Avanos, a centre of terracotta art since 2,000 BC, for a demonstration in a traditional pottery workshop*Lunch at Avanos*After lunch, visit the Göreme Open Air Museum
Did you know? The museum offers the best examples of Byzantine art in Cappadocia. These are found in rock-cut churches with frescoes and paintings dating from as early as the 10th century.
*Visit the Uchisar Castle, which provides a panoramic view of the valleys of Cappadocia*In the evening, be spellbound by a whirling dervishes performance*Overnight stay at Cappadocia
Day 10 (May 2): Cappadocia (includes breakfast and lunch)
*Breakfast at TBD*Visit Soganli Valley
This is an open-air museum in a wild natural setting near a typical Cappadocian village with its different style rock-cut churches and frescoes.
*Drive to Mustafapasa through the unspoiled villages of Cappadocia, surrounded by 'table-top' mountains*On the way, visit the Keslik Monastery near Cemil village, which hides its frescoes behind a very thin smoke layer which can only be seen by torch light*Lunch, hosted by a local family, at an old Greek house in Mustafapasa*After lunch, descend towards the centre of the earth with a trip to Kaymakli Underground City
It is one of one of the largest and deepest of Cappadocia's many such settlements.
*End the day with a 5 km hike along the Red Valley, one of the most breathtakingly and mysteriously beautiful valleys in the region
Did you know? The valley, with its fabulous volcanic rock formations, is in the heart of Cappadocia but at an appreciable distance from mainstream tourist haunts. The little chapels of the hermits, carved out of the valley walls, lend a spiritual dimension to the beauty of the valley.
*Overnight stay in Cappadocia
Day 11 (May 3): Includes breakfast
*Breakfast*Depart for Istanbul*Transfer from Sabiha Gokcen Airport to Ataturk Airport for your international flight
SPECIAL OFFER FOR TRIPOTO COMMUNITY: Rs. 5,000 OFF. Use Promo Code TRIPTURK0116 when you call. Valid till February 15, 2016
Profile of Shibani Vig – Trip Curator & Leader
With an army man for a father, Shibani has been on the move as far back as she can remember. Her adult life has been dominated by planning vacations to her dream places, and saving every penny she ever earned to make these plans work. An avid (and obsessive as some would say) planner of vacations and itineraries, she felt the need for an outfit like Wonderful World to satisfy her own need – of like-minded company to travel with. One of the most memorable experiences was the time she spent in Lahaul and Spiti, travelling and living with the locals. She is currently chasing two dreams simultaneously – learning how to play the piano and making a living out of travelling.