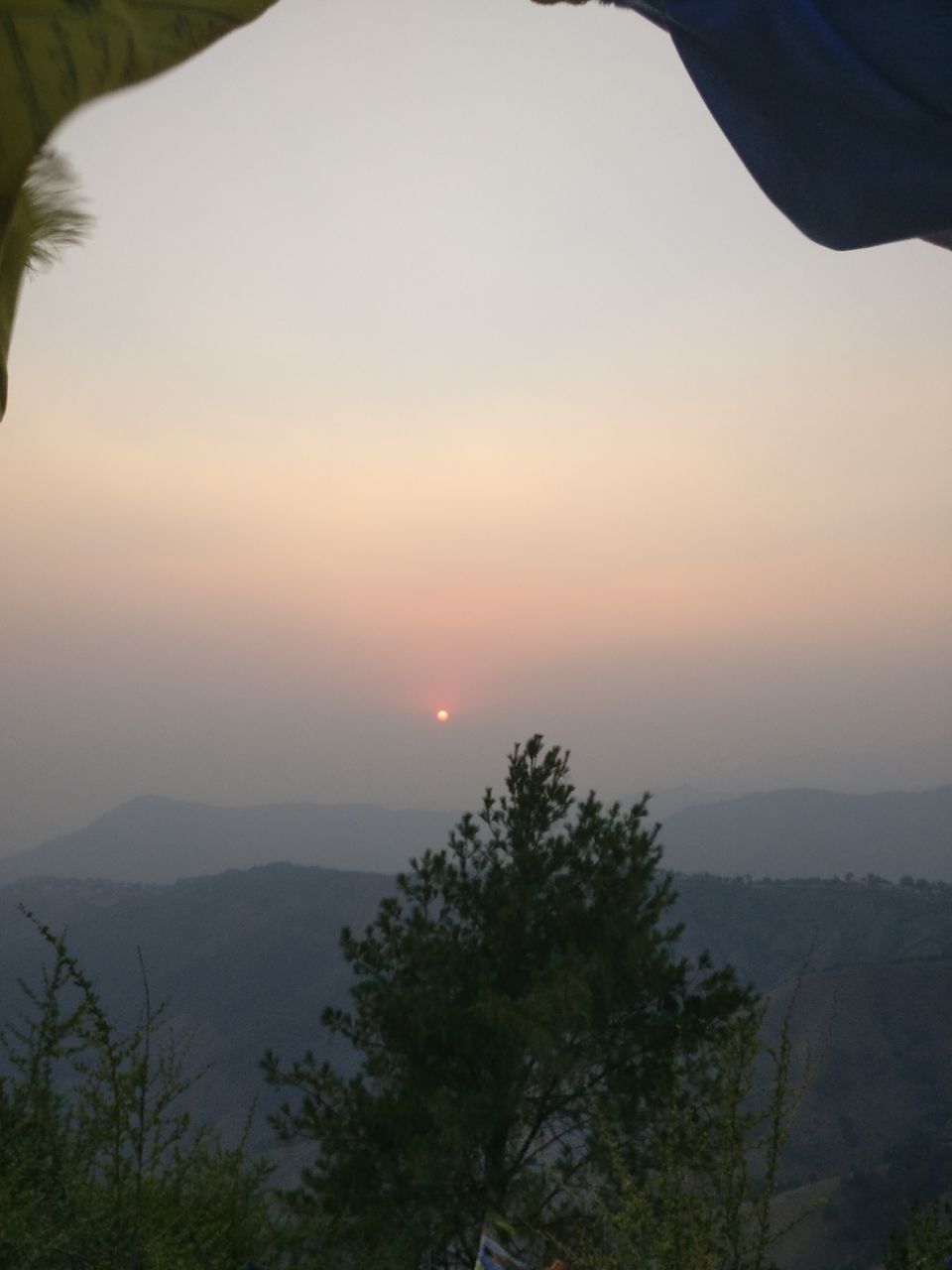 Chakrata is a small hill station in Uttarakhand.  I started my journey from Chandigarh at 6 in the morning and reached paonta sahib at 9.  We visited historic Gurudwara and then started again.  Next town is Vikas Nagar and then kalsi from where hilly terrain starts.  After about an hour we reached chakrata.  The road is well carpeted with few vehicles traversing.  We have booked Mehta resort.  It has very pristine surrounding.  After relaxing for few hours, we started moving towards tiger falls.  It's about half an hour away from our resort.  One has to trek downhill to reach falls.  It's hidden behind rock but once u go in front of it, it was amazing.  Moreover weather was with us.  Cool weather and light drizzle.  We enjoyed the falls and take dip in it.  After spending about an hour we came back to our resort. There is a small stream flowing beside it.  We sat there and enjoyed our evening.
Next day after breakfast, we headed towards budher caves and kanasar.  The road to kanasar from budher caves diversion is pathetic.  We abandoned to visit budher caves as we are in medium segment car with low ground clearance as the 1.5 km stretch was rocky and unsafe for these type of vehicles.  We somehow reached kanasar at a speed of bullock cart due to pathetic road.  There was only a small ground with no eating joints.  We were feeling hungry but to no avail.  After about an hour we started back.  Then we visited chakrata market.  It's a small market with few eating joints, vegetable shops and army uniform shops as it's a cantonment area of army.  We bought rajma from there which are famous of chakrata.  Then we proceeded to chilmiri top.  As we reached there, all our disappointment of kanasar and bad road vanished due to cool wind and beautiful weather and scenic beauty of top.  It's a hilltop from where one can see valley 360 degrees.  Views were amazing with cool wind.  People go there to see sunrise and sunset.  We spent time enjoying the view and weather and waiting for sunset.  It was amazing.  After spending about 3 hours we returned to our hotel.  And next morning we headed back to Chandigarh.
Chakrata is a great weekend location from Chandigarh and Delhi with few crowds, cool weather and nature. Must visit.