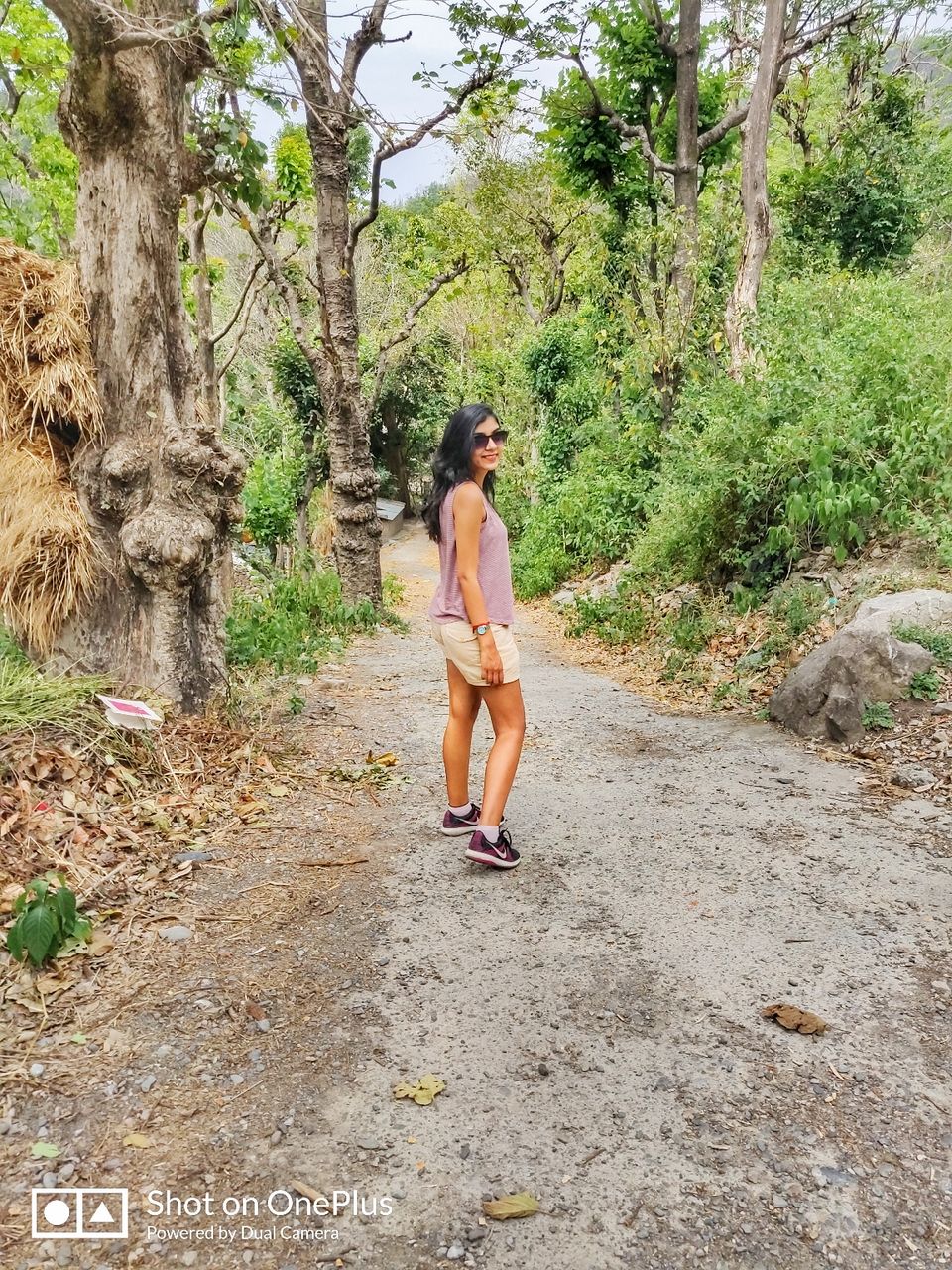 Hi, last month i planned a trip to Chakrata and it was a sudden plan so we need to plan it in with 24 hrs from our departure. We reached Dehradoon on Friday night after leaving office at noon. We took an Oyo (Central Plaza) for night and it was one of the best oyo. We rented a bullet for Chakrata and put on the Google maps. I think words are not enough to describe the feeling of winds that touch you on bike. I felt so much peace in my mind. Roads were under construction at that time. But it was worth. We reached our hotel in 2 hrs. And the view was actually breathtaking (I am really feeling like going there right now).
Okay, so Chakrata hotels are not very luxurious. They are very much like home. I didn't felt i was in a hotel. After that we left for Tiger Falls. Route was again ravishing. Views were breathtaking. And sun was shining bright. It was breeze in air. OMG I actually found peace. We reached Tiger Waterfalls and there was a huge waterfall falling from woods at a very high speed. Air was breezy there, people were enjoying in waterfall. It was totally worth. I again took a sigh of peace there. We also enjoyed the nature. Then we ate maggi and left for hotel.
Temperature dipped and it was actually cold. Hotel arranged us a borne fire for us. It was a much needed borne fire because of strong winds. Food was average there because they only serve limited dishes. Although taste was good.
After spending night in Chakrata we left next morning. It was actually a much needed trip and full of fresh air and serene.