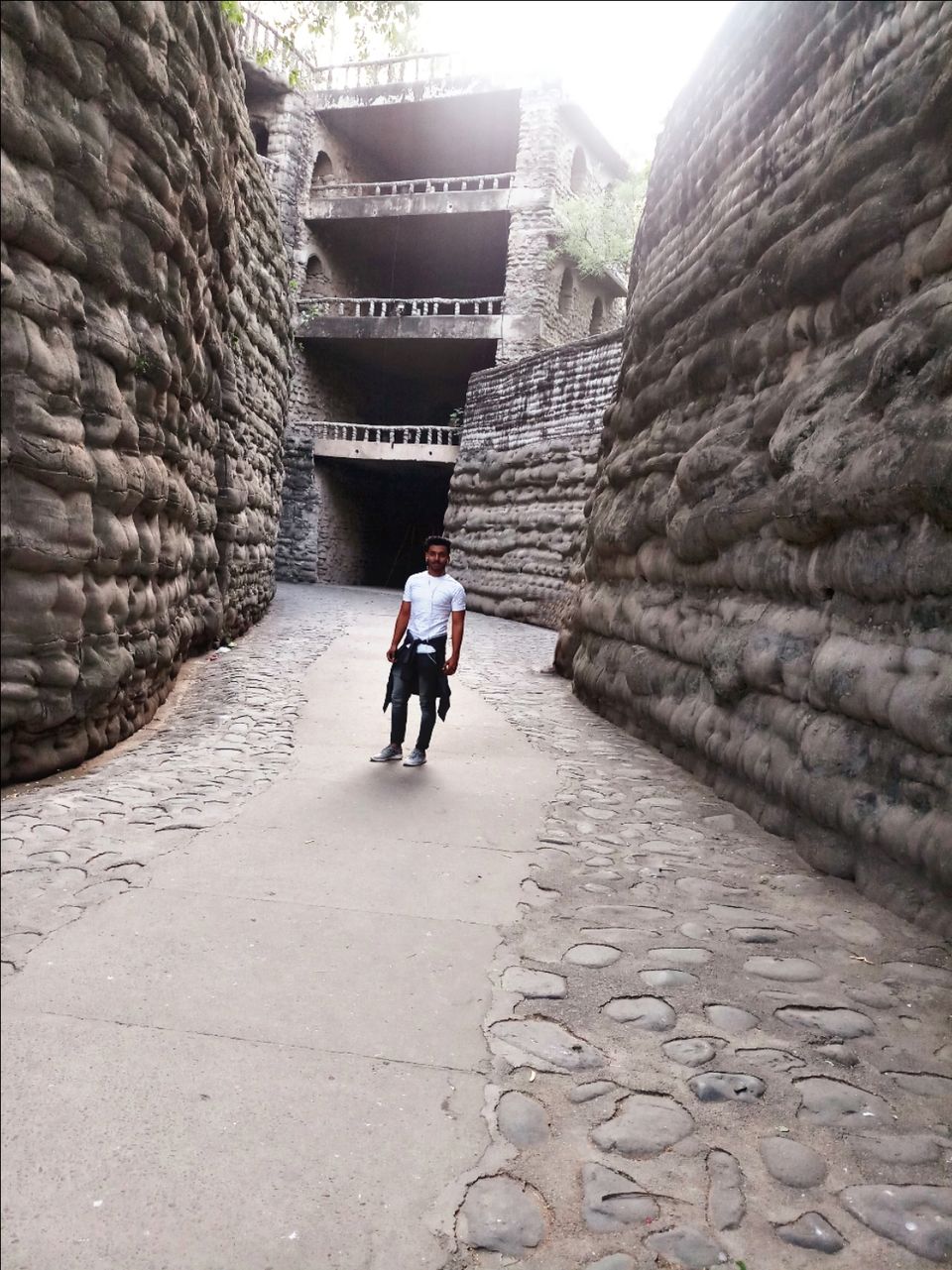 Took a train from Delhi at late night and reached Chandigarh early Morning.
The sunrise from the Station itself was mesmerizing.
Took a hotel nearby station (800M), walking is always good option within 1KM.
Checked in and relaxed for a while. Did breakfast and got up ready to explore the city beautiful, the city planned so well. Left from Hotel around 11AM
Book an Uber to the famous Mall of Chandigarh- Elante Mall. Took nearly 35 minutes to be there.
Just like any other usual mall in a city, this mall was equipped with all sort of entertainment.
Shop for a while or roam around or have fun with games, whatever suits You!!
Since I was all alone and Being solo traveller this didn't hold me for a longer period of time. I just had few eateries and games then left for the famous tourist attraction Rose Garden.
Also known as Zakir Hussain Garden or Rose garden is famous for its varieties in roses planted and the beautiful nature crafted by man himself.
Took an Uber ride at 1PM and reached the rose garden by 1.25PM.
Spend an hour here, clicking photos with man made nature and felt the clam within.
Headed for the most awaited things to do toppers list - The Rock Garden.
Many stories and writeups already available regarding the detailing of Rock Garden. I'm mentioning just the speciality.
Rock garden is fully made up or designed by various varieties of Rock. Many sculptures and architecture inside would remind you many known things world around.
Took an Uber ride from Rose Garden to Rock garden costing Rs. 85 only.
Bought a Ticket for Rs.20 and got inside.
Rock garden started surprising me from initial entry. Many type of Rock and soil materials were used to craft the garden.
Also the premises hold artificial waterfall and laughing mirror cabin too.
It was around 5Pm when I had completely saw the garden and posed at many places for my perfect shots.
It was time to see the sunset at Sukhna Lake.
I took a sharing "Tuk-Tuk" costed me Rs. 20 from rock garden to The lake gate point.
It is also walkable say nearly 900M or so but since I didn't wanted to miss the sunset and also the walking in the Rock garden was kind of tiring, sitting in tuktuk was also a fun for me!
At the evening I was at Sukhna Lake to witness the beautiful orange sunset where lots of people were boating and I was sitting to watch the dawn of the sun right in the lake behind the mountains.
It was 7 by then and night started to approach. I ate few things at the lake view restaurant and left for my hotel.
By 8Pm I was in hotel room. Relaxing and looking at the pictures I managed to get as my memories.