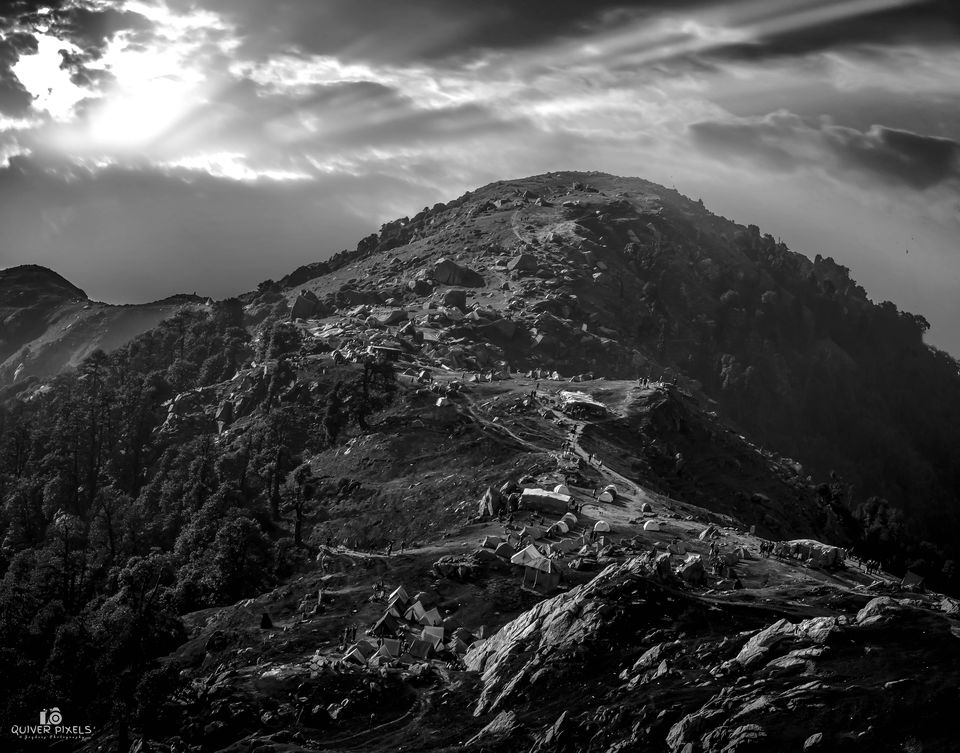 It was the peek time of demonetization. Me and my friend Aditya were already planning to go for the Triund trek. So, keeping the demonetization in our mind we made our plan.
We will be travelling by bus from Chandigarh to McLeodganj on 11th Nov night and will return back on 13th night. It was a tight schedule. We both barely had cash with us. As money was in the bank accounts we book for bus tickets from Redbus (Chandigarh to Dharamshala & back). It cost us Rs 700/per person one way. Now, it was time for us to book the trek for Triund. We both were searching online from where we would to able to book the trek in the most minimal cost. And I came up with Triphippie (www.triphippie.com). They provide us the trek for Rs1500 each.We book the start day for trek on 12th Nov.
And finally we left Chandigarh on 11th Nov night at 11 pm and reached Mcleodganj bus stand at 6 am next day (12th Nov).
From the bus stand we took a cab to the guest house from where the trek will start. It took Rs 100. The guesthouse was clean. Most importantly washroom was also clean and they provided hot water too. The guesthouse also charged Rs 100/per person for one room. We ordered two aloo parathas and tea for breakfast. Host were very friendly. Before leaving for the trek we paid them a sum of total Rs 300 inclusive of the food. Along with other fellow trekkers and a guide our trek started at around 11 am and reached Triund at 5 pm. On the way we crossed cafes and shops. The view from top is really mesmerizing . The great Dharamshala cricket stadium could be seen from there. We were provided with tea and snacks after we reached. Tents were already put up for us. Two person in a single tent. After having our snacks we both decided to take a stroll on the hill top. But not for long. It started to get cold so we came back to our tent. At around 8 pm we were given our dinner (veg as well as non-veg). We ate our dinner with our group near a bornfire. I do admit that cost of things like water bottles,chips and Maggie are rocket high in Triund. A 1 L water bottle cost us Rs 50. We came back to our tent at around midnight and went of to sleep in a warm cosy sleeping bag which was also provided.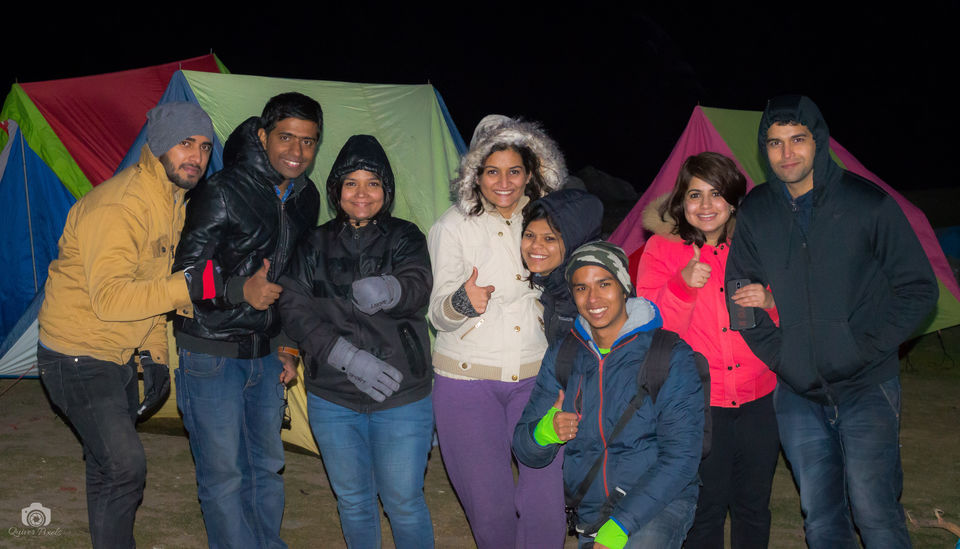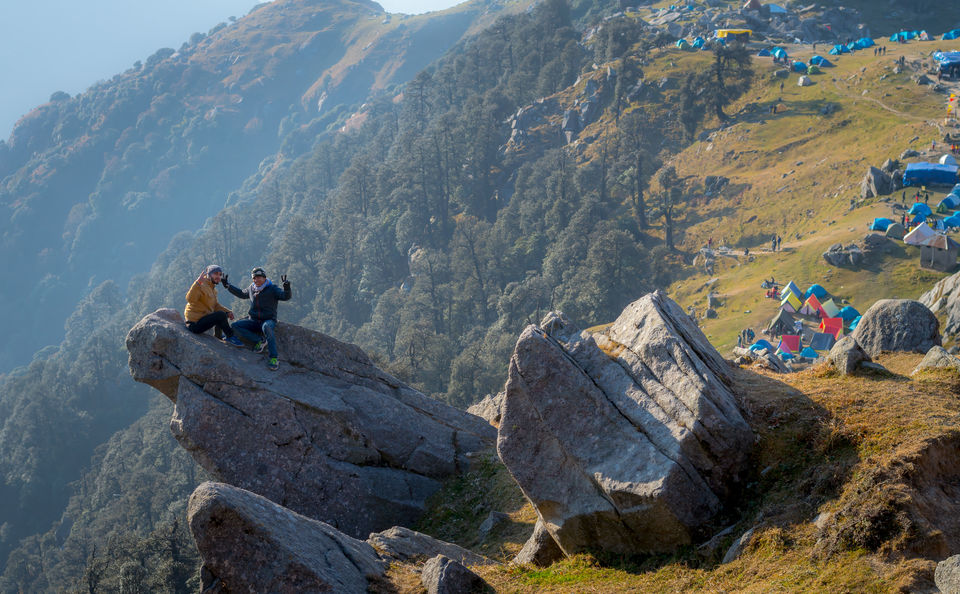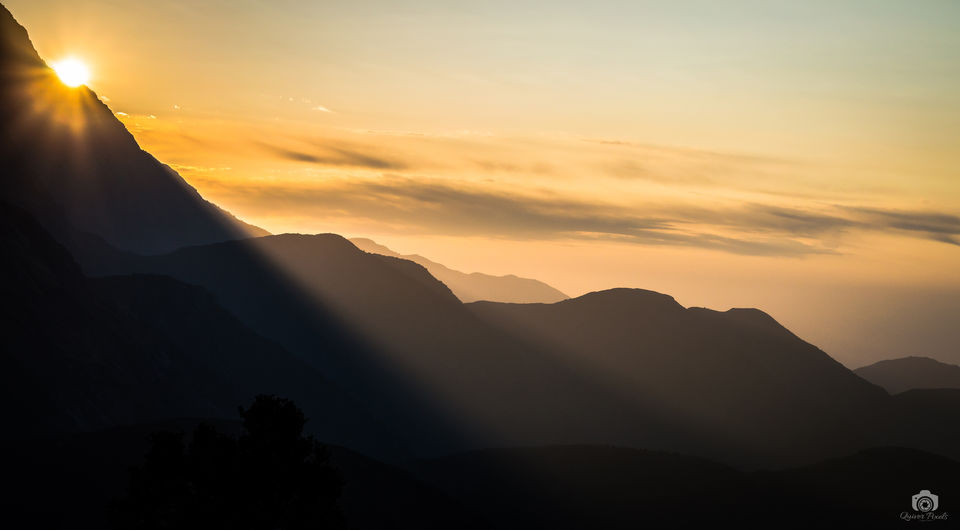 We woke around 7 am and had our breakfast. They provided us with aloo parathas and bread-omelate with tea. After having our breakfast we started to decent back to McLeoganj at 9 am and reached the guesthouse from where we started at 3 pm. Here comes the most interesting part! After reaching the guesthouse we calculated our money and we were left with only Rs 100. We requested the guy from the guesthouse to give us a room for Rs 100 and without hesitation he accepted. We freshened up. It was 4 pm by then. We still had 5 hours in hand.So, my fellow buddy Aditya decided to call up his friend who studies in NIFT ,Kangra if she could us and provide us some cash. She and her friend came over to McLeodganj and we four had our lunch in one of the cafe and took a stroll in the market. Her friend was cute :P .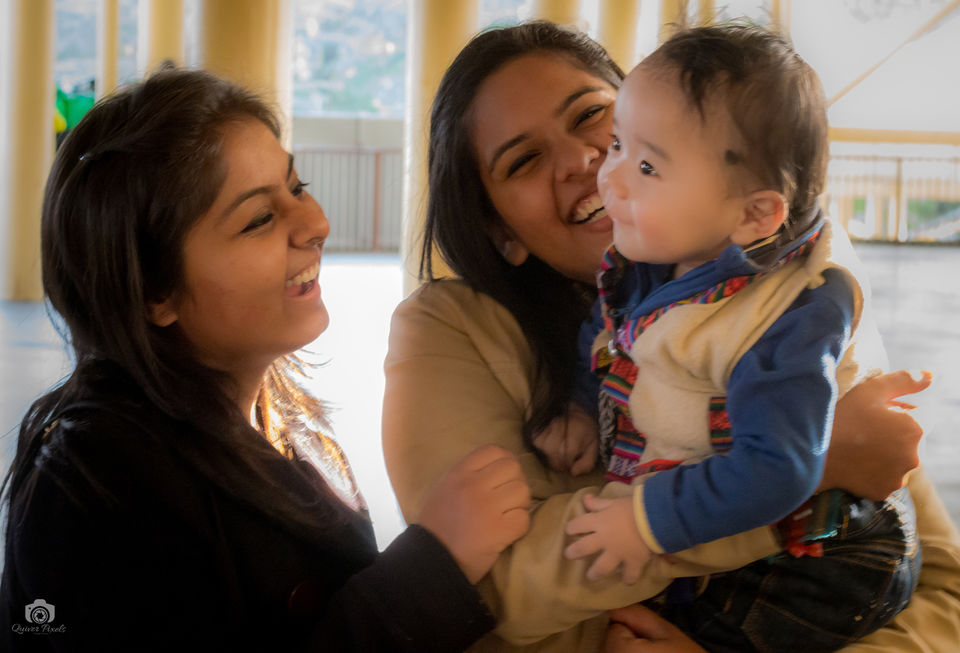 As time passed by it was 8:30 pm we waved them goodbye and board our bus back to Chandigarh. We reached Chandigarh at 2 am (14th Nov).
Check out the overall trip in a clip :
• Take extra cash while on trek. Prices of water bottles and other stuff are too high.
• Keep extra drinking water and keep yourself warm at night.
• Take gloves. Its cold in the top at night.
• Make your backpack lightweight.
• Do click pictures
• Cut your nails from feet.
• Take a lip balm,paper soap and sanitizer as well as woollen cap.