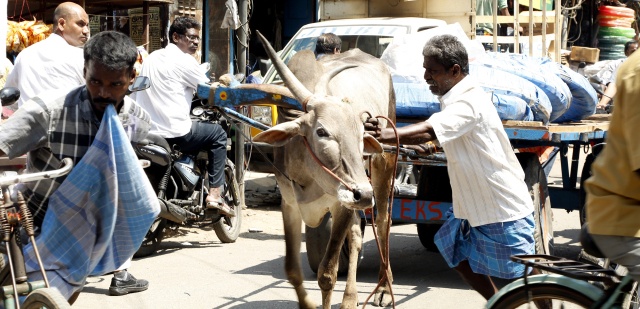 T he Gateway of South India has it all to qualify for a class 'A' metropolitan establishment on the world map. The billion dollar ' Kollywood' film industry, booming IT industry, a perfect transport system, reputed educational institutions, film schools, the nation' s largest retail industrial hub at T Nagar, a descent multicultural population, a vast stretch of open beaches and so on. But unlike other metro cities, Chennai has an extensive history and culture related to it. During 1639 when the British colonized the eastern port of India, Chennai was not on the map. They built a fortified warehouse for the British East India Company in 1640 and named it as Fort St. George. A small township began to grow around the neighborhood soon after the warehouse was established. The town which began to be populated by the locals to cater the need of the colonial Lords came to be known as Black Town. Meeting the need of the administrative officers and to accommodate the growing population the neighborhood started developing and construction activities got a kick start. The humble settlement soon established itself as a very important port for trade activities and a British naval base.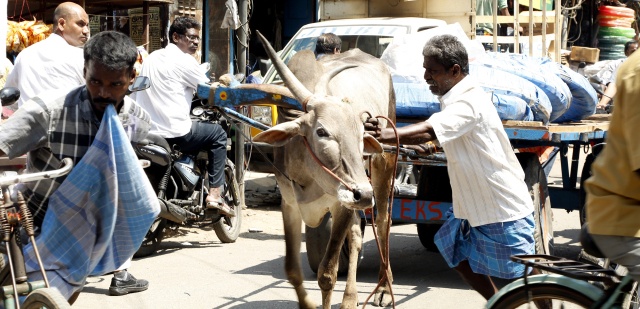 The 18th Century Madras witnessed a substantial growth of population and migrators. And for once it as the most important junction for Indo-South Asian trade. Tradesmen from various communities round the nation started flocking to the city and gradually blended with the local population and their culture. The congestion leads to a dispersion of population. Various communities found their own abode in respective neighborhoods. The potters moved to Kosapet, weaver community to Chintadripet, washer men of Mint Street to Washermenpet, North Indian money lending business men at Sawkarpet.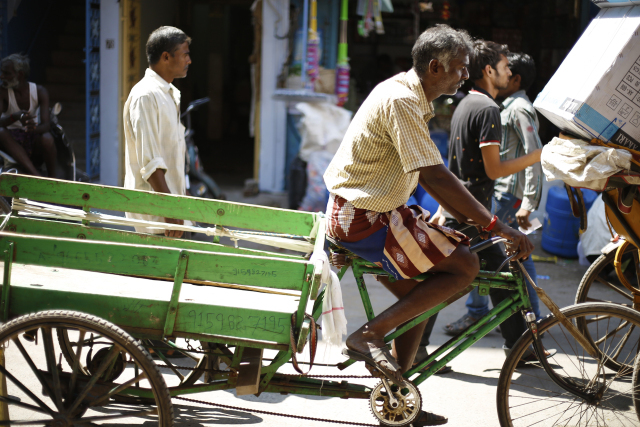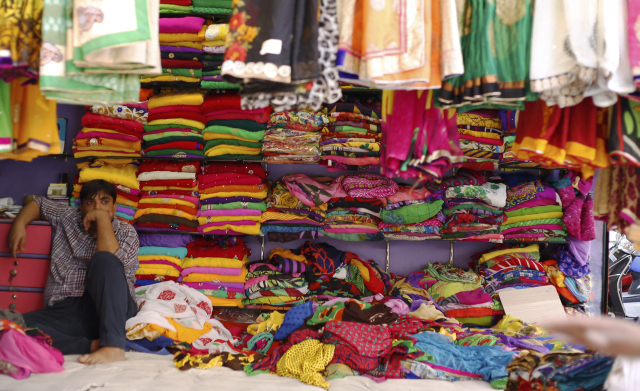 In years to come the colonial lords changed repeatedly, but the city kept on expanding and welcoming new traits and cultures from worldwide. Today one refers to this metro city of Chennai, neighborhoods of southern Chennai like Adyar, T Nagar, Mount, Guindy are mentioned. The neighborhood of George Town (North Chennai) which is the birthplace of the city's economy is merely mentioned for its busy congested streets, wholesale and grey markets, Secretariat, High Court and other administrative buildings. I tried to recollect the glorious history of this neglected busy neighborhood and analyze the pulse of these streets.
The journey began behind the premises of Madras high court at Armenian Street. An un-noticed church build during 1712 welcomes you to the forgotten history. You would find all kind of merchants lined up on the street unaware of its importance or even existence. Moving further ahead colorful cycle rickshaws with passengers, cycle trolley pullers, and bullock carts carrying loads of goods would greet you. Keep walking and you would find a vast diversity of population and culture. Agarwals, Mehtas, Patels, Shindes, Yadavs from the northern states of the nation have settled here centuries ago and established their respective business. And some of the community specific areas like Sowkarpet still remain to be the prosperous and important commercial hub of the city. Still, the area is neglected of its historical background and considered as a backward area. The coral merchant street is considered as the birthplace of the chief political party DMK in 1940. At Kasi Chetty Street populated with north Indian merchants have established itself as a major stationery wholesale hub. Similarly Mint-street for textiles; imported goods; Moore street for pulses, cereals, hotels, lodges; Burma Street as grey market for imported electronic goods and accessories; Broadway for cycles and optical goods. Almost every street you would find north Indian Mithaiwala (sweet shops) named after Agarwal, Mehta and so on.
It is a perfect place to try authentic north Indian snacks like pani poori, sev poori, kachori, bread cutlet, kulchas, faloodas and so on in their very authentic aroma and mouthwatering taste. You might notice that though migrated for centuries these men and women still follow their own culture, tradition and dressing style. Festivals like Holi, Diwali, and Dussera are celebrated on a vast scale among the locals. An average Chennaite might be completely unaware of the yesteryears glory and significance of 'George Town', other than few famous streets they mention once in a while for a purchase of any specific kind of good. But all of these seem totally unaffected to the people who reside here. For them, it's a world of their own where they find all their needs fulfilled with no complication. The congested dusty streets may never stop its hustle bustle for a moment, but once you are aware of its glorious past, you might somehow find a brief solitude and start gazing through time and culture. It's a must visit place if you are planning to visit and seriously understand the pulse of this beautiful city.
Author and Photographs: Abhishek Suresh
Contact : 8939134400 / letters2abhi@gmail.com
(Any kind of commercial use of the content and photographs without the author's consent is will not be appreciated)