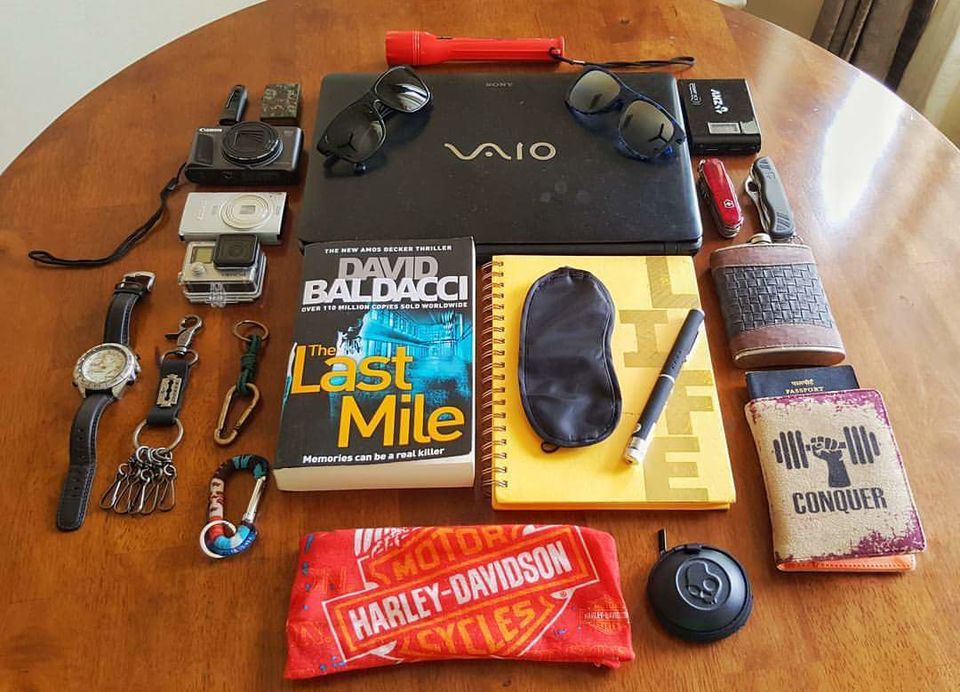 I have visited only 21 countries, so this won't be a long boring list. The reason I wanted to write about this is because I thought it would be a fascinating challenge to pick only one thing I love about each of the following countries.
Visit my Blog: www.getbusylivin.in
To pick one thing above all the others was not easy as there are so many wonderful things that each of these countries have to offer.
Here Goes.....
1. India- Jugaad: The ultimate Indian thing that almost every Indian worth his salt has done, been part of or witnessed at least once in his/her life. For the uninitiated in Indian street lingo, Jugaad is nothing but an innovative fix or a simple workaround. Indians are adept at using Jugaad in daily lives from simple everyday problems to life changing decisions. You can read more about Jugaad here.
2. United Kingdom- London, I hate the city yet love it. That is what London is- something to be experienced.
3. Republic of Ireland- Guinness: Now this was a very tough fight between the Irish accent and the world's most famous stout. Guinness won and nothing I can say will do justice to this great brew. Cheers!
4. France- Paris 'the city of love' truly deserves that title. Although I've been to multiple similar cities in Europe what sets Paris apart is the art, culture and heritage of the city combined with the french language making it a delectable combination.
5. Belgium- Old world charm: I don't know if it's the cobbled streets, the 18th century architecture, the trams or Brugge. The whole country (or at least the 3 cities I visited- Brussels, Antwerp and Brugge) has this old world charm about it that lulls you back to simpler times.
6. Singapore- Order: It's like the country is an operating system running on code with no glitches. Sometimes it may be suffocating but the way things function like clockwork is a sight to behold.
7. Indonesia- Ubud. Although people love the beaches in Bali, I prefer the secluded and quieter interior bliss of Ubud any day.
8. Sri Lanka- The natural scenic beauty: For a country that's been at unrest and war for as long as Sri Lanka has been, the little island has managed to preserve its natural beauty. Sri Lanka has everything from the stunning beaches on the Merrissa-Welligama stretch where the government plans to create a mini Caribbean to the rolling hills and valleys in Nuwara Eliya considered as Switzerland of the east to the UNESCO heritage town of Anuradhapura. This little country scores big on having something for everyone in the family to enjoy.
9. Thailand- What happens in Thailand stays in Thailand: Need I say more? Bangkok / Phuket anyone?
10. Vietnam- The one absolute stunning thing that stands out about Vietnam is Ha Long Bay. If you visit don't miss spending a couple of days exploring this natural wonder of the world while staying at sea on a small boat.
11. Finland- Lapland. If a week in the remote interiors of Lapland's unspoiled beauty doesn't move you, you're probably dead already.
Read about my Northern Lights Trip
Watch the Northern Lights Video
12. Norway- The northern lights. Truly something to be experienced as no words, pictures or videos can do justice to when you see this celestial wonder putting on a show for you. Life Changing!
13. Netherlands- The ambiance of Amsterdam. The UNESCO world heritage listed canal systems, the narrow streets, the trams, the bicycles, the coffeehouses, the marijuana and the red light district all come together to create an environment that you can check out off but can never leave.
14. UAE- The riches of Dubai. The idiom "there is rich and there is Arab rich" cant be more visible anywhere else. Dubai is a monstrosity of man made wonders, from the tallest building in the world to the biggest fountain to a god damn man made archipelago. Go to Dubai and be amazed at what money and man can achieve.
15. New Zealand - The sheer natural beauty. Just the South Island alone offers everything from rugged coastlines, white sand beaches, lakes bluer than the sky, snow peaked mountains, open seas, glaciers, wineries, dark sky reserves, never-ending fiords, forests, wildlife, bush walks and adventure to boot.
Read about the epic NZ Road Trip
16. Australia- Great Ocean Road. Without doubt it has been the most amazing drive/road trip yet.
17. Malaysia - Georgetown, the capital of Penang, Malaysia is a UNESCO world heritage site and I love it for its street art, graffiti and old world charm.
18. South Africa- Cape Town, this city offers something for everyone and is one of the most beautiful cities in the world and relatively safer (at least in the tourist areas) as compared to the rest of South Africa.
Video- Cape Town to Port Elizabeth Garden Route Road Trip
19. Tanzania- The Serenegeti National Park. Need I say more.
See the Wildlife Video from Africa
20. Kenya- Masai Mara National Reserve. Again no more explanation required.
21. Qatar- I've just visited Doha so far so yet undecided.
Subscribe to my YouTube Channel
Follow me on Instagram for more travel pics: getbusylivin.ss