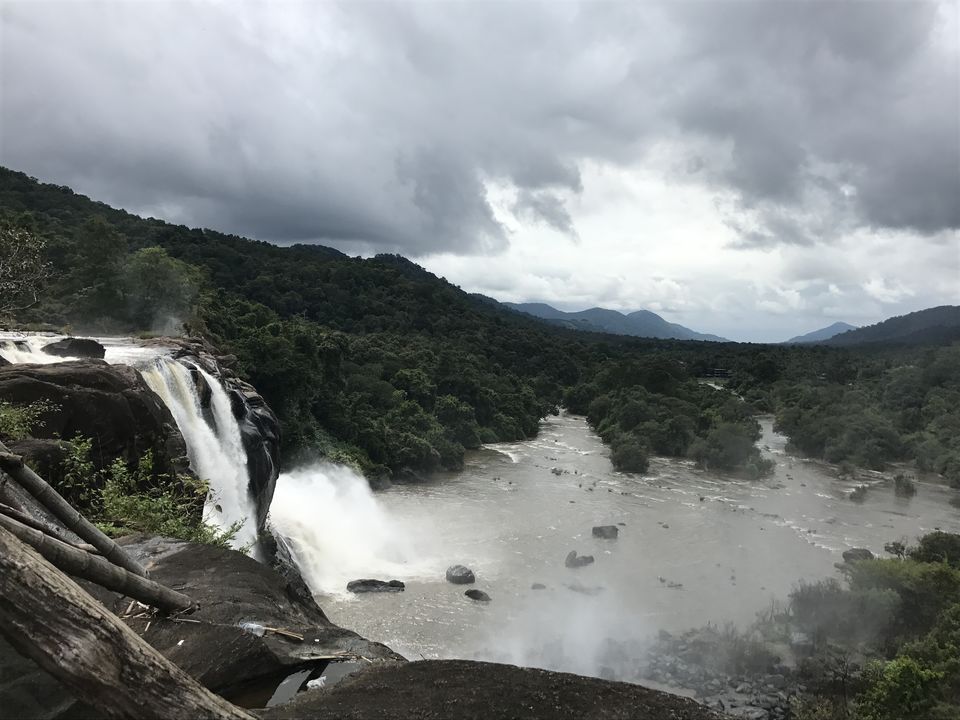 Watched Bahubali movie? Liked the huge mighty waterfall ? Here is it.. The Bahubali waterfall aka Athirapally waterfall.
I was in Kerala last year , and hence happened to plan this trip over a long weekend. The start to the trip was rough as we reached Cochin at around 1 am and were at a signal , were a traveller bus came and almost hit our car. It was so rough that the bonet was totally damaged and went away with the bus. The mirror was broken.
Then finally reached the hotel at around 3 at night and nobody from the hotel was responding. It was all dark outside and raining heavily. I dont trust google maps anymore. In attempt to find out the hotel, we ended up reaching a graveyard. Finally , when found out the hotel they dint respond and hence had to spent the remaining night inside the car , on a dark rainy road.
Coming to the waterfall, It is worth visiting . Though it is not as huge as it is showed in the movie , but yes it is beautiful .
Itinerary :
You can take a flight to Cochi as it is the nearest airport for Athirapally and hire a private cab or any online car service to get to Athirapally.
Accomodation : Booking hotels from Oyo app will be better . Prices keep dropping to get a hotel at around 1000 bucks.