Earlier this year, when the winter in the north made it impossible for me to head to the mountains for a vacation, I decided that it was the perfect opportunity to explore Kerala. My week-long trip through the state showed me the beauty of India's coast like never before. It's been a long time since my trip, but there's one place that left a great impact on the traveller inside me – Athirapally Falls.
Driving through the rainforest!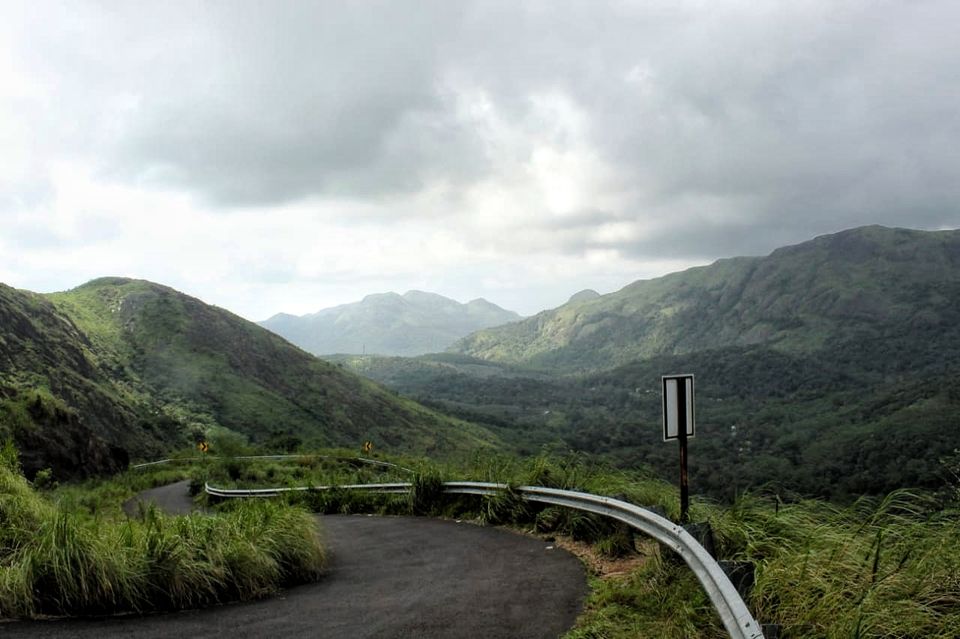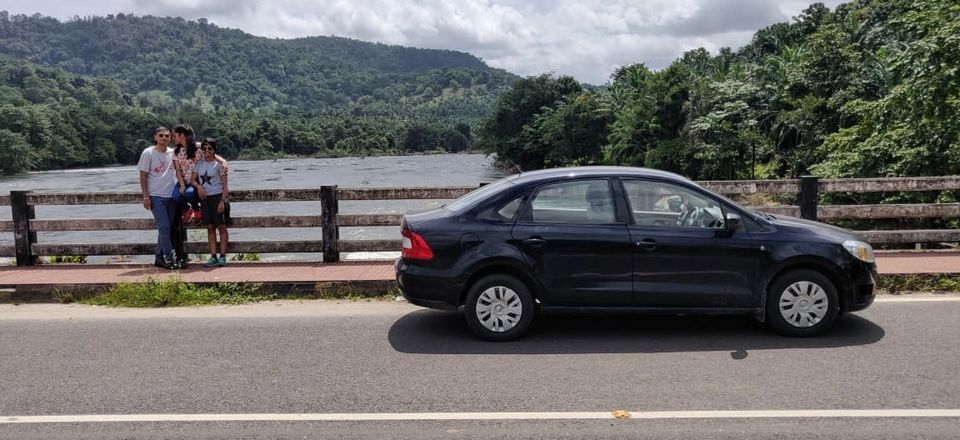 Situated near Kochi, my one-night trip to this waterfall was a memorable one. We left from Kochi early in the morning when there was still a slight chill in the air and the city had not yet burst to life. It was my first time in South India and I was thoroughly enjoying a drive through roads enveloped in palm, coconut, and areca nut trees. The majestic Shaloyar Rainforest bloomed unbound around me. The silence of the forest served as sweet music to which our car soared.
Upon reaching the falls, I was pleasantly surprised at how well they were maintained and managed. My friend and I had taken this trip through a package, and so, we also had a guide who joined us at Athirapally. Krishnan was a young, energetic man who had grown up in the Thrissur region all his life. As a welcome greeting, Krishnan got us both coconut water! Our visit was off to a happy start already, but little did we know that this was just a preparation for the two-kilometre trek that awaited us.
As I huffed and puffed, my friend told me that all the effort would be worth it because she had a surprise for me in store. I was intrigued and impressed, and so I kept walking.
Experiencing the famed Athirapally Falls
As we made our way over the moist and slippery path, we could already hear the waterfall roaring in the distance. From the waterfall's sound, we could make out that this wasn't going to be an average waterfall that we were used to seeing in North India.
On the way, we caught a glimpse of Athirapally from in between the forest. I was shocked to see that the entire rock face was covered by the cascading waterfall. It was as if a silver curtain had draped itself over the rock. The sight was magical to say the least. We stood in complete silence, admiring the beauty of the falls, until Krishnan started narrating stories of how he had watched the shooting of Bahubali take place here! I was excited to know that songs from blockbuster Hindi films like Guru, Raavn and Dil Se were also shot here.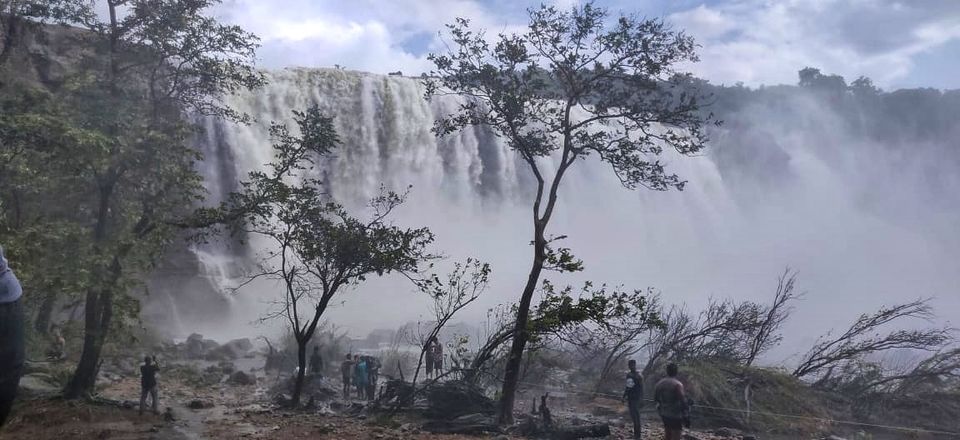 We then made our way to the foot of the falls where the water was comparatively calmer. The falls created pools of blue in which we splashed and swam at leisure. Hungry after the swim, we decided that it was time to say bye-bye to the falls and look for a restaurant around to grab a bite. I wanted to stay just a little longer, I wanted to spend more time exploring the falls and enjoy their therapeutic sounds. While I wallowed in sorrow and threw a mini-tantrum about the same, my friend reminded me that there was a surprise for me in store.
A surprise like no other
I wondered to myself, "Were we going to camp somewhere for the night? Were we heading to another destination?" I had no clue until we reached a resort enveloped within the forest. Suddenly, I knew what the surprise was – my friend had booked us a stay at the Rainforest Resort which was right at the foot of the falls!
Our stay for the night was not in an average hotel room, but in a tree-house overlooking the falls. Situated amid complete wilderness, our stay gave us a true experience of living in a rain forest. It was fascinating to observe how the sounds of the forest changed as dusk gave way to the night. Darkness enveloped us, and all we could hear were the rustling of leaves in the wind, the sound of crickets and an occasional crunch of twigs in the distance. Life in the forest was going on as per usual, but unknowingly, it had instilled a sense of wonder in two new people.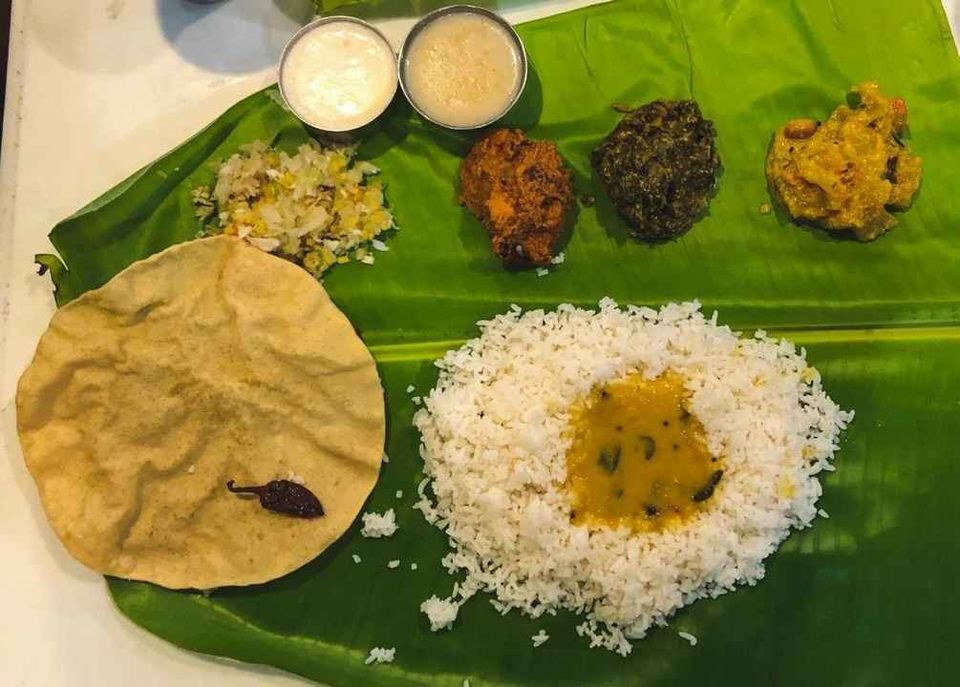 We had dinner on the tree house's deck where we were served a a feast called Kerala Sadhya. Served on a banana leaf, this is a traditional Malayali dish that has numerous accompaniments — a spread of curries, chutneys, lentils and rice. We ate with our hands, and thoroughly enjoyed the authentic flavours of Kerala. The mild flavour of coconut, the aroma of curry leaves and the bitterness of curd in the dishes satiated the foodie in me. As someone who has always associated only sambar-dosa with South India, this meal wasn't just a treat to my taste buds but also made me more culturally aware.
After dinner, while lounging on the deck of our tree house and gazing into the night, we realised that the forest was glittering with hundreds of fireflies! It seemed as though a Disney movie was unfolding right in front of us, and at any moment, a fairy would appear out of nowhere and glide around us playfully.
That night, I slept with a smile on my face because I was just so happy to be where I was. As the sun rose next morning, we headed out to explore the falls and the surrounding area. It was beautiful to see the fall's water shimmer under the sun's ray. It was even more exciting to enjoy the place with no tourists early this morning. We discovered trails around the waterfall and had a gala time jumping in tiny pools beneath the falls.
Athirapally plunged beautifully and I earnestly wished that the water-flow was not harsh and fatal. A statuary warning if you're heading to Athirapally – no mater how inviting the cool waters look, don't give into the urge of jumping into pools or making your way through rocks and routes that are unsafe.
After a hearty breakfast that comprised of the best sambhar, dosa and idlis that I have ever had, we ended our tiny adventure and made our way onward towards Vazhachal Falls and Thumboormuzhy Dam. For a waterfall enthusiast like me, Athirapally was everything I could ask for, and more. If you're heading to Kerala, don't miss a visit to this paradise.
Have you been to a place in Kerala that you can never forget? You too can create an itinerary here and help others plan their trips.
Looking for more off-beat destinations to visit around the country? Check out Kitkat Travel Breaks on Tripoto here.
The readers are hereby informed that the views, thoughts, images and opinions expressed in the article belong solely to the author, and Nestlé India Limited assumes no responsibility or liability for any errors or omissions.