Bairagarh was never on the list of places that I had planned to visit. I only ended up there because the road to Killar was snowed in and Bairagarh was the last place on that route where I could find a place to stay. I had the option of turning around and riding back towards Dalhousie or to stay put and see what the place had to offer. It is a tiny village with almost no activity and very basic facilities. It didn't seem very promising, but I decided to stay and find out more.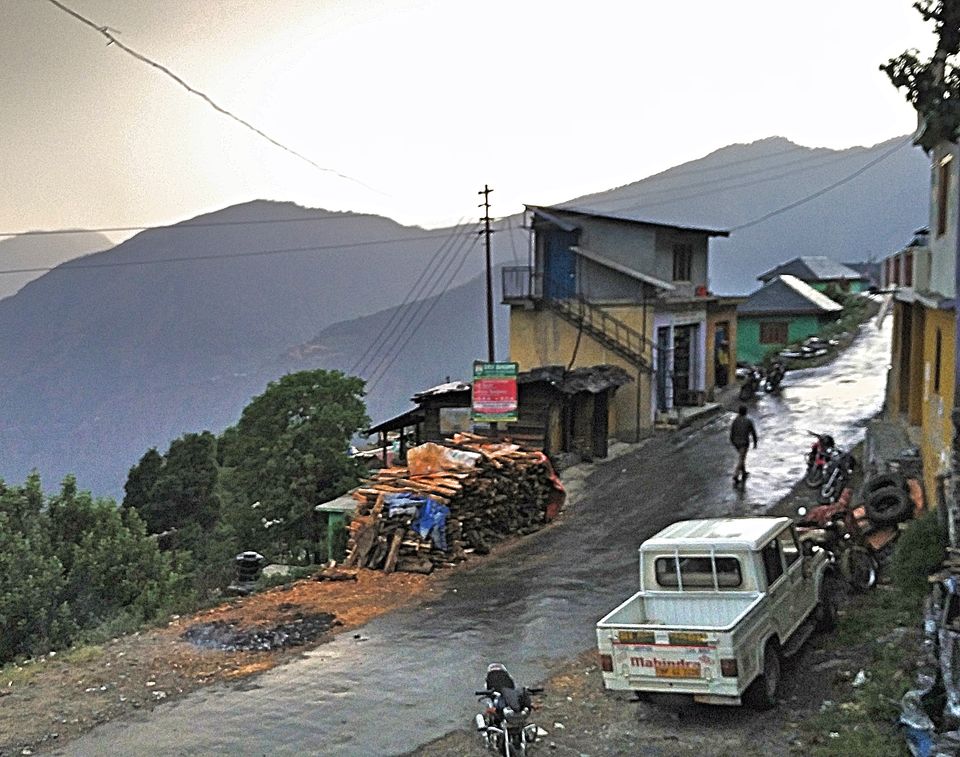 Since it isn't a popular tourist destination, there isn't any set list of things to do or places to see in Bairagarh. There are no defined "view points or gardens nor are there any cafes, restaurants or local chillspots. What it does have though are the basic requirements of an ideal mountain getaway, i.e. lovely weather, splendid views, friendly and simple people and a lot of peace and quiet. Much like the law school that I went to, it is a place that becomes whatever you make of it.
What to do
Explore. Explore. Explore. Bairagarh is a gateway to some great places. If you have the gumption and energy to go out and search, you are likely to find some fascinating places.
Since Bairagarh is en route to Satrundi, the first and most obvious expedition that you could undertake is the drive/ride to, well, Satrundi. The point of exit from Bairagarh is where the tarmac ends. From there, it's 25-odd kilometres of trail that gets progressively worse and more narrow. The silver lining is that this route takes you through some incredible and diverse landscapes. Initially, you motor through dense forests and lush greenery. Then, the vegetation disappears and you make your way into a more barren land dotted with flowing streams and waterfalls.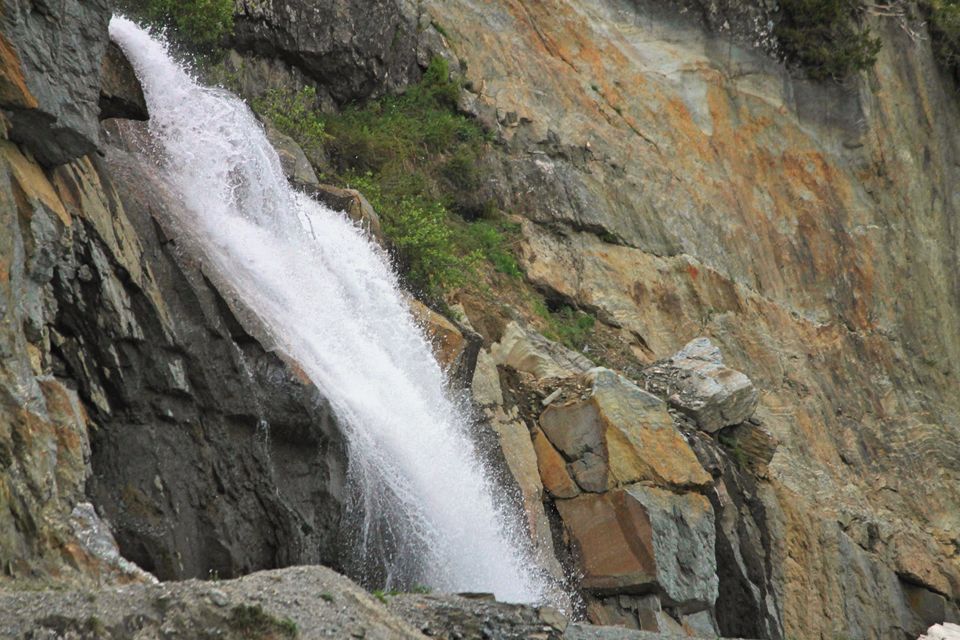 As you continue to gain altitude, it gets significantly colder, and eventually, you are surrounded by snow. The entire trip only takes about 3 to 4 hours (to and from). Some tourists make a day-trip all the way from Dalhousie to see the "Snow Point", so it's definitely a lot more doable (and enjoyable to do) from Bairagarh.Snow.
There's a little Dhaba (roadside restaurant) at the top, which is (very creatively?) named "7-rundi Dhaba". Its multi-cuisine (not!) menu includes snacks and some food -read Maggi (boring!) and bread-omelette (win!) - but most importantly, piping hot tea (which will remain hot for all of thirty glorious seconds). If you're on a motorcycle, this place is an absolute life-saver after the bone-chilling ride. I remember seeing it from a distance and hoping that it was a dhaba, and shouting out with joy when I discovered that it actually was one. Small joys!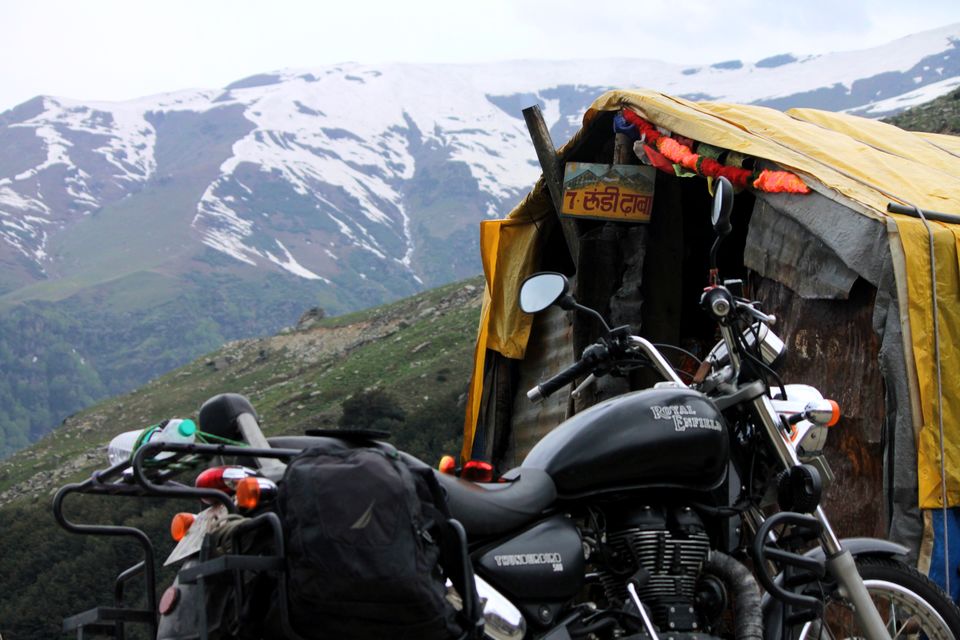 You can also go in the opposite direction from Bairagarh. This route takes you to a very different landscape, since it remains at the same altitude (or dips a bit lower) for a considerable distance. A 20 to 30-kilometre drive in this direction would take you on a road that winds its way through forests, a few quaint villages and eventually opens up into some gorgeous sloping meadows.Since this is a route that actually passes through inhabitation, it is in much better shape. There's more traffic and activity on this route, but you will not run into a jam unless someone decides to park a bus in the middle of the road and wash it (which, as I learnt, can happen).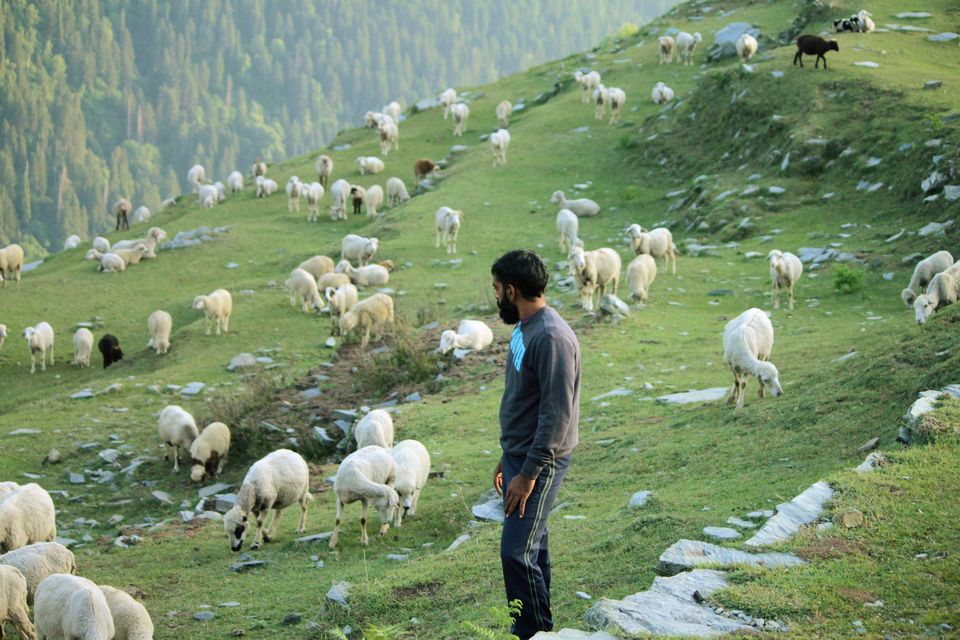 Manoj, one of the caretakers at the place where I stayed, told me that in the summer, quite a few people come and camp in the mountains around Bairagarh. Arrangements are made with the help of locals, so for a nominal fee (and if you have all your camping gear) it is also possible to do a short trek and camping scene from here. Weather permitting, of course.
A stroll around the village can also be fun. Even though there isn't much to cover in terms of distance, it makes for an interesting walk. The locals are friendly, chatty and curious. When I was there, I went for a walk early one morning to take some photographs. This was noticed by some of the locals, who then asked someone, who knew Manoj, to ask him to ask me (Chinese whisper scenes) whether I would show them how the camera that I was using worked. So, later that day, I ran an impromptu road-side "introduction to photography" class for some of them. It was an epic fail, but it was hilarious and fun to do. I'm not really teacher material and my "students" were definitely not the listening type. They only wanted to get their hands on the camera and start clicking. My attempts to explain the concept of keeping a camera still while taking a photograph fell on deaf ears. Everyone got to strike their most studly poses and click away to their heart's content. What the camera captured was irrelevant in this context.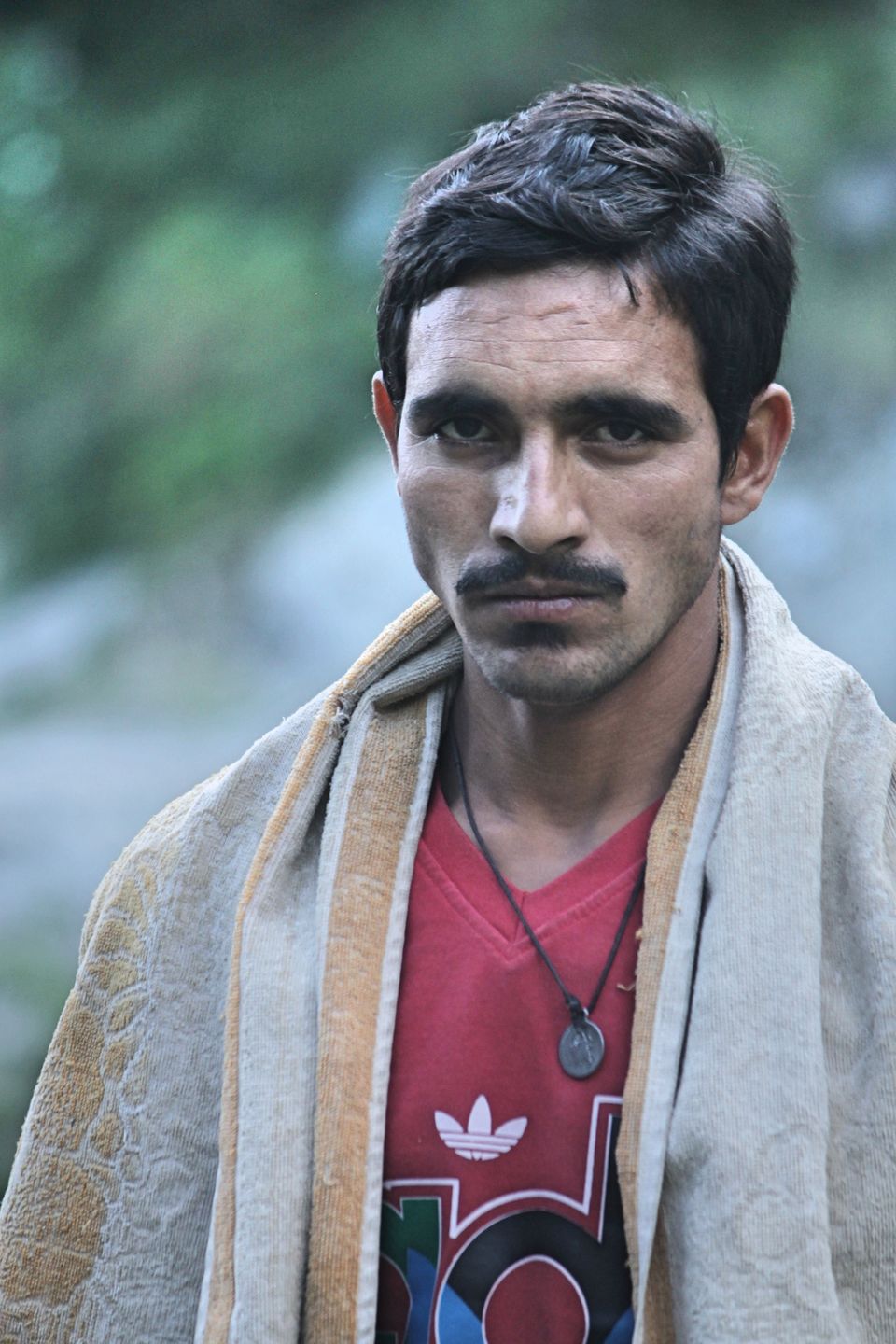 When to Go
June to September is ideal. I was there in May, when the area around was only beginning to start its recovery from the winter months. It was lovely, but I think it will be a lot nicer to go a little bit later. It will be warmer, more colourful and you won't run into roads that are blocked by snow.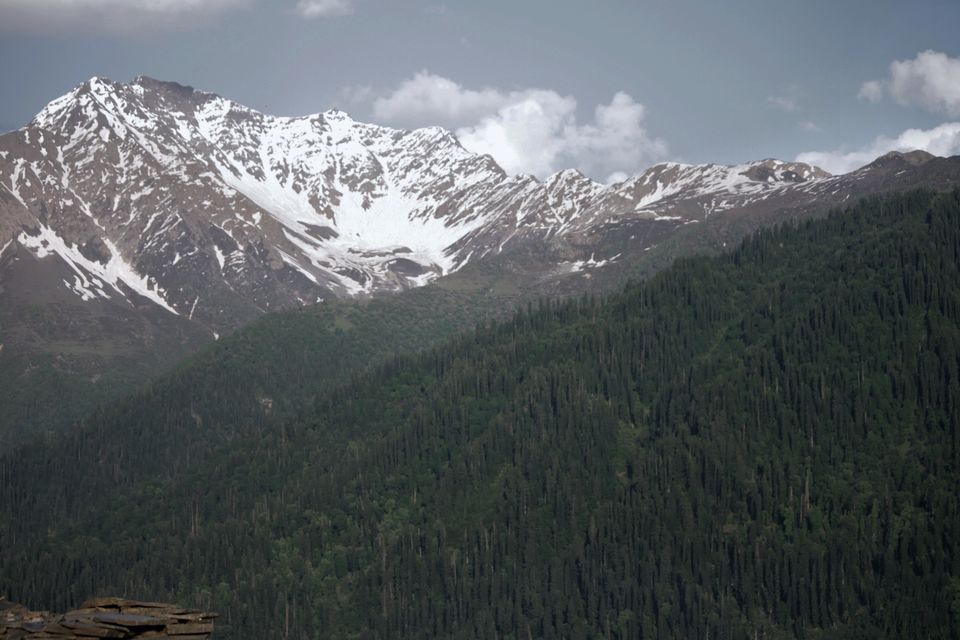 How to Get There
There is a State Transport bus service from Chamba, that goes to the village twice or thrice a day. Public transport services beyond Bairagarh are very limited. There are jeeps that occasionally ferry people on the route. Sometimes, a passing taxi or truck may be willing to offer you a seat. For ease of mobility, and to be able to make the most of your time there, It is best to take your own vehicle (or a taxi that stays with you).
Stay and Food
Options are very limited. For more information, read my log from the day I arrived in Bairagarh here.
Budget
Very affordable. Rooms cost in the range of INR 500 to INR 1500 (on a twin-sharing basis) per night. Food isn't phenomenally expensive either. The most expensive part of a trip to Bairagarh will be transportation.