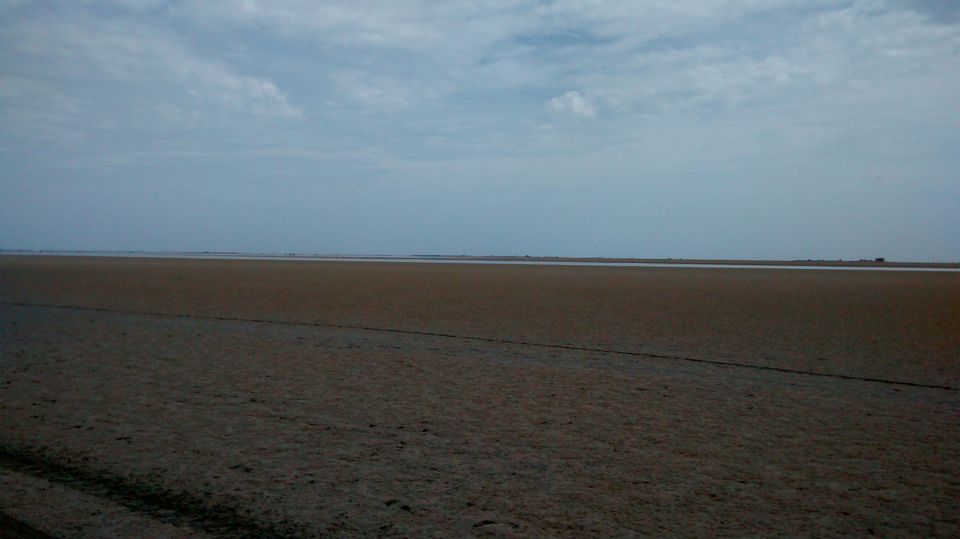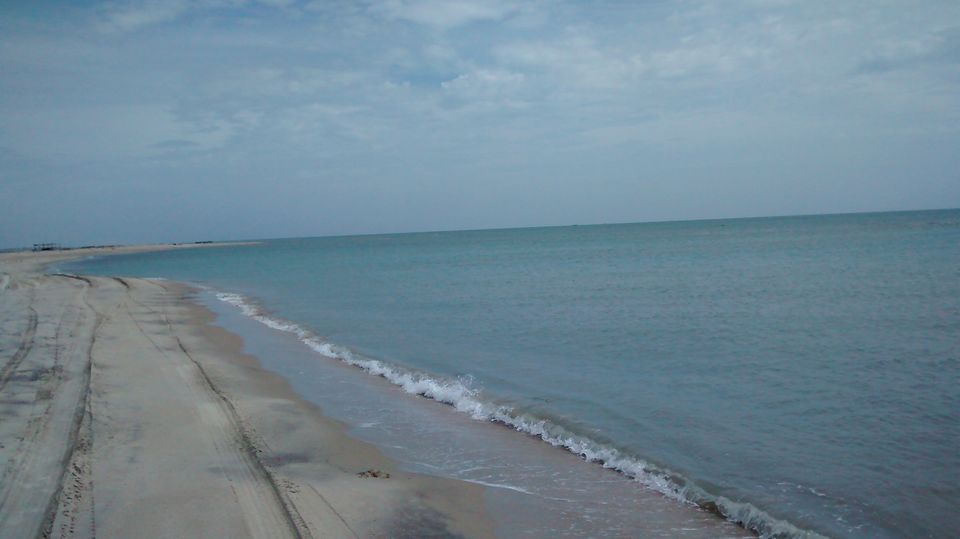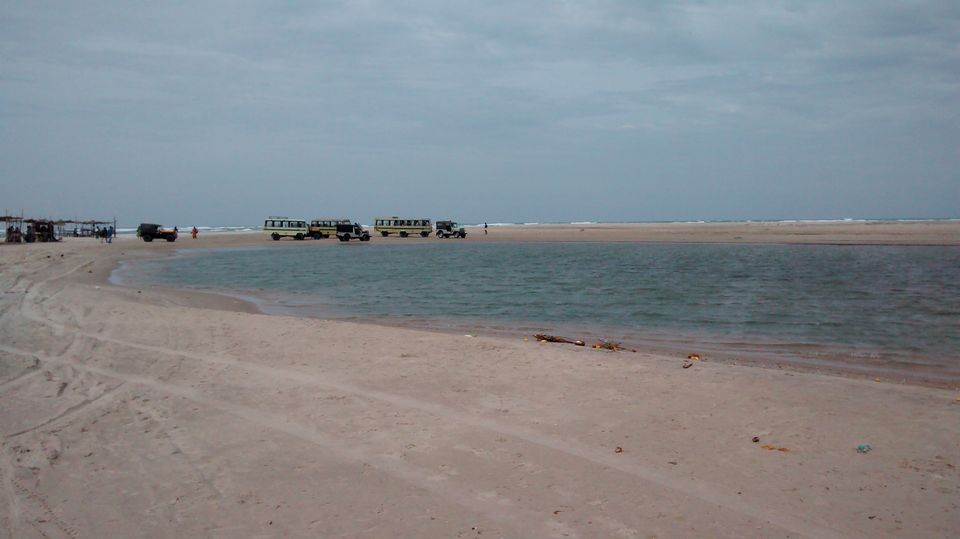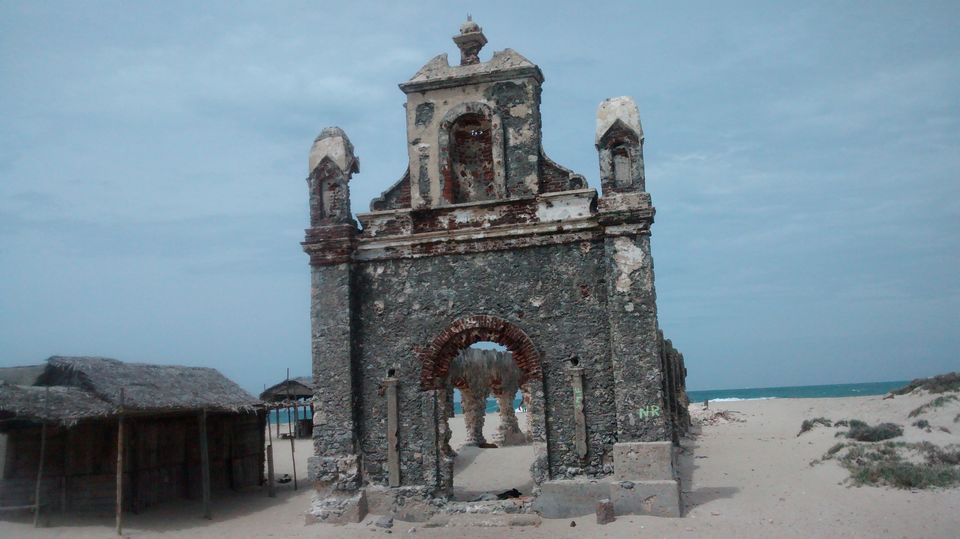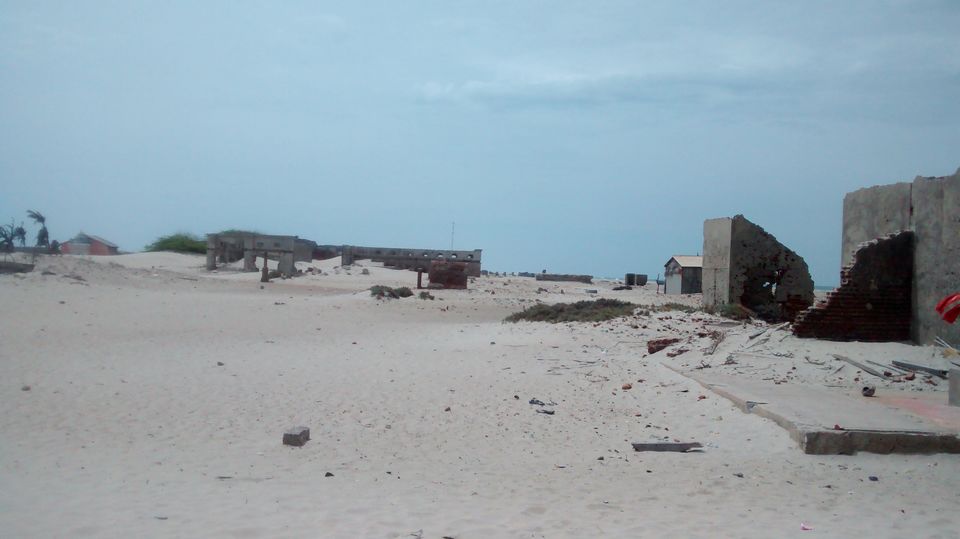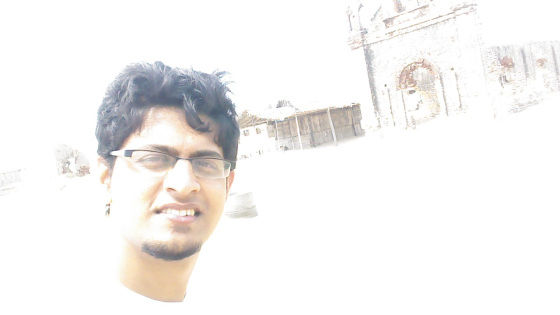 If you are bitten by the travel bug, then you'd love to embark on a journey which not many would even think of. Taking the road less traveled excites me and the tales of people I meet on the way moves me. When I traveled to Dhanushkodi last weekend, it had a share of both. It was exciting and the tales its people had to tell, was enriching. Dhanushkodi, now labelled as a Ghost town and is unfit for human settlement, was a flourishing fishing town till 1964. It was home to fishermen, traders, laborers who used to work in the tea estates in Srilanka and was just like any Indian town of the 1960s. It was also on the railway map and the then popular "Boatmail" from Chennai was running, primarily for the transportation of goods and passengers all the way to Srilanka. Yes, Srilanka is just 18 km from Dhanushkodi. (Haven't heard the News of our fishermen allegedly venturing into the Srilankan territories frequently? 
Everything was to change on that dreadful night of the 22nd December 1964 when a cyclone washed away the entire town of Dhanushkodi. YES, an ENTIRE TOWN. The leftovers are just the  dilapidated walls of a church, a water tank, the railway station and the remains of submerged houses. You get a feel of pain and sadness while walking through the remains. You silently wonder how quickly a town would've turned into a nothingness of nothing. Dhanushkodi is 18 km from Rameswaram. This includes a 10 km adventurous ride through the saline beach sands all the way to the tip of Dhanushkodi. This could be as thrilling as any of the desert drives of Dubai. Only the jeeps and vans are allowed after the check point. The unbelievable scenes during the journey would be the sights of sea waters on either side of you and the sounds of sea waves caressing the shores. The azure sea waters are so photogenic that you'll end up clicking half the time. In fact I did just that. 

Interesting Know-How on Dhanushkodi:
Dhanushkodi is one of Mani Ratnam's favourite shooting spot. The films Kannathil Mutthamittal and Kadal were shot here.
Our most loved President Dr. Avul Pakir Jainullabudeen Abdul Kalam was born here.
Rama Sethu, to which a lot of Hindu sentiments are attached, is here. It was also here that Sri Rama conducted the Pattabhisekam of Ravana's brother Vibheeshana, after the battle against Ravana.
The entire area is under the watch of Customs and the Coast Guard. And no one is allowed beyond 5PM. 
Of all the places that I've been to as a traveler, Dhanushkodi will probably be more closer to my heart. Not because it was my recent travel destination, but for the history attached to it and the mesmerizing scenes and sounds that the scenic town offers you.