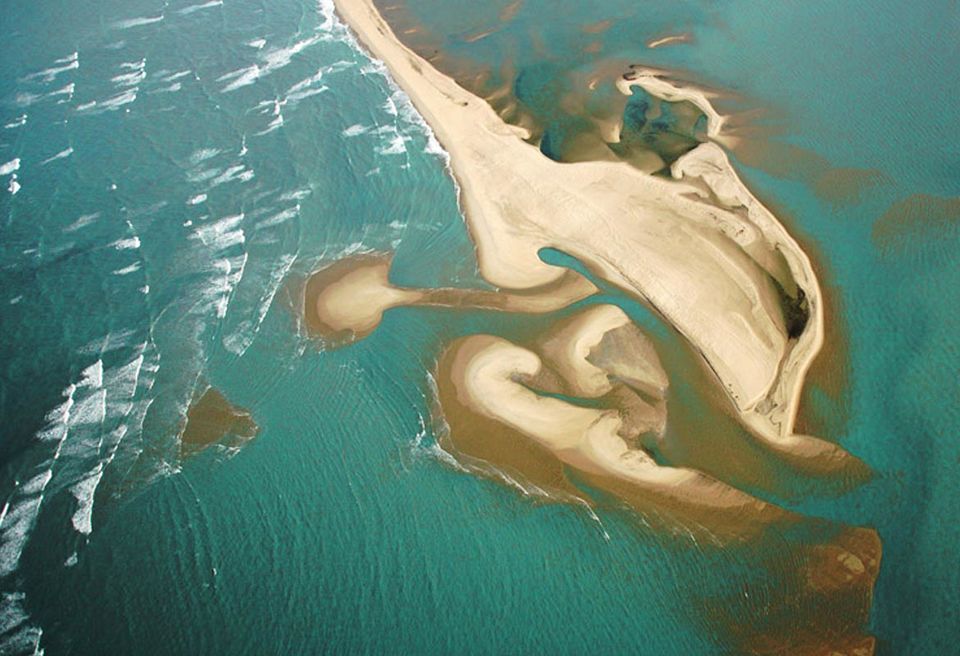 If you travel 20kms south of Rameshwaram, you will reach the ghost town of Dhanuskodi demolished 51 years ago by a devastating cyclone.
The little town in the Gulf of Mannar at the very southernmost tip of the Indian peninsula was once a tourist spot with several pilgrims and fishermen. It is a ghost town now, with just a few fishermen's huts, and the entire area is covered by sand dunes.
According to legend, it is the place from where Lord Rama built the famous Ram Setu with the help of Hanuman's army, to rescue his wife Sita from Ravana.
Adam's Bridge or Ram Setu starts as a chain of shoals from the Dhanushkodi tip of India's Pamban Island and ends at Sri Lanka's Mannar Island. It was reportedly passable on foot up to the 15th century until storms deepened the channel.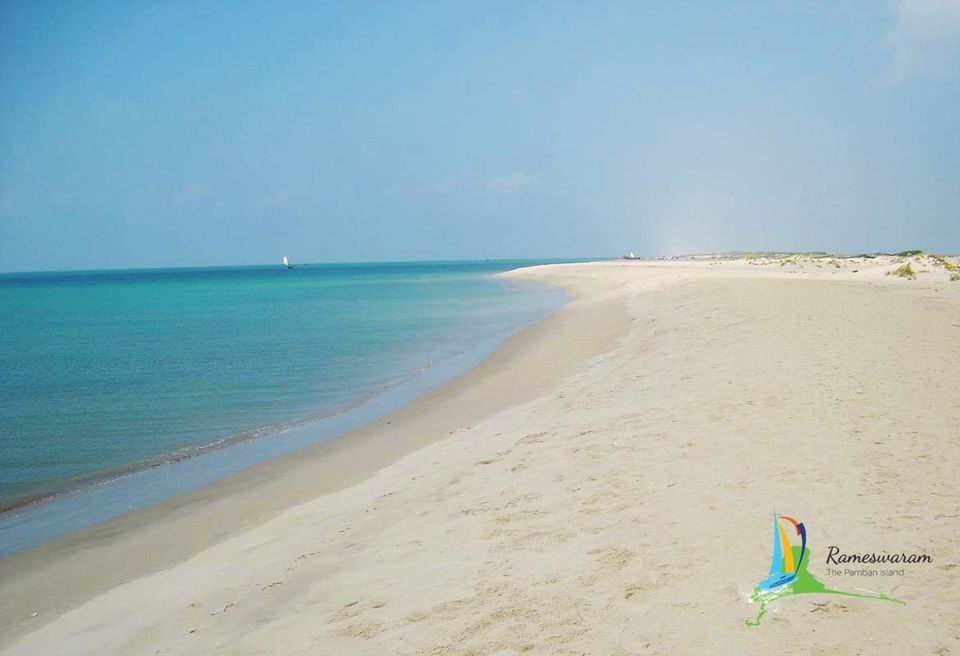 How To Reach: You have to take a Jeep or cab to reach Dhanushkodi from Rameshwaram. It will take around half an hour. Start Early as the place is devoid of any lights at night.
Exploring The Place: The gigantic tidal waves during the cyclone of 1964 wiped out the whole population and even took a passenger train with it. The town now has only a few inhabitants, and you can wander through the ruins that have been left to succumb.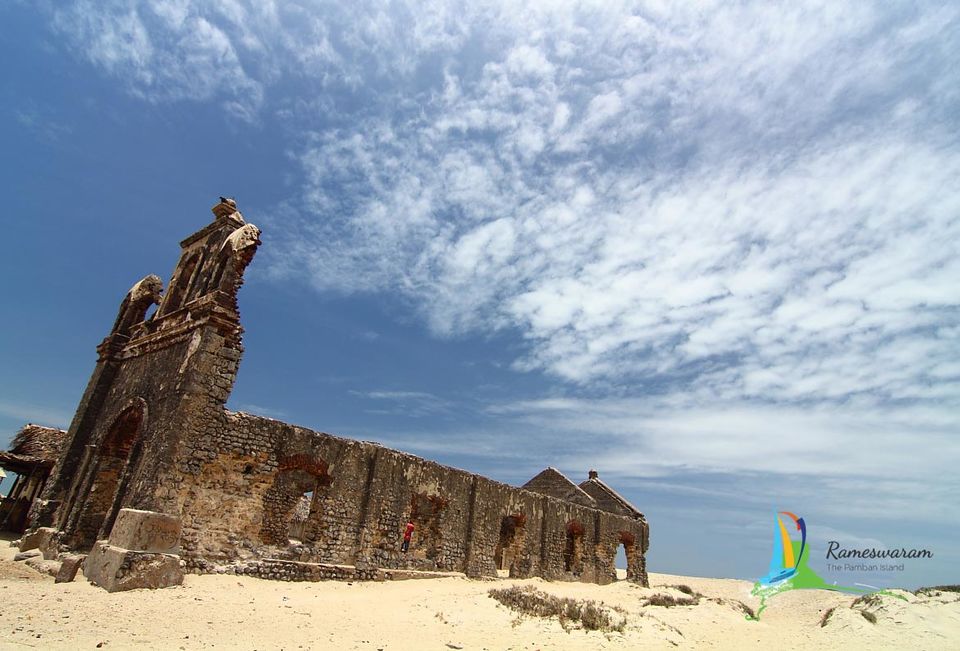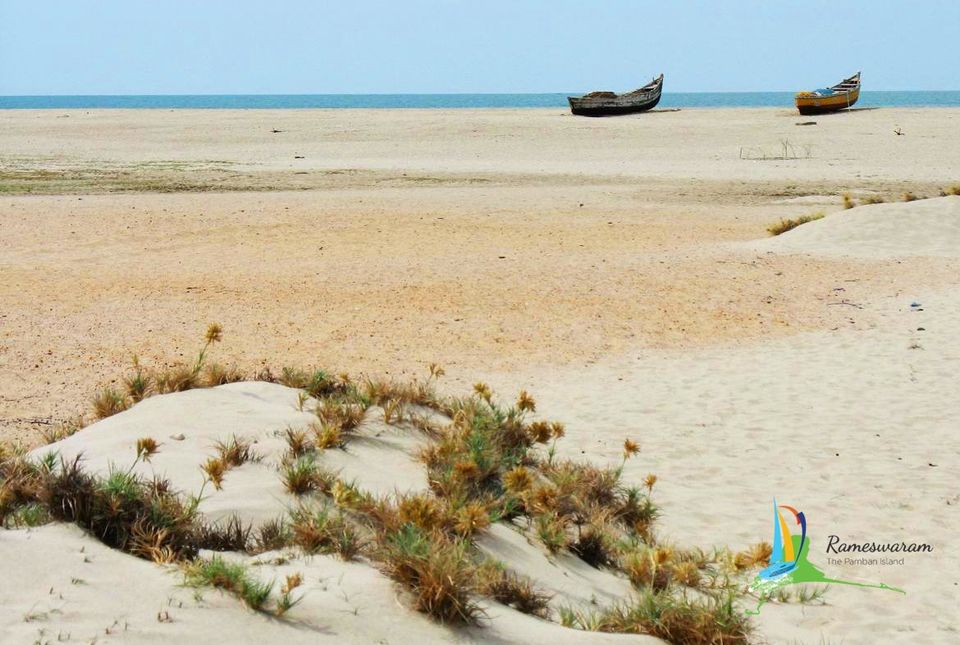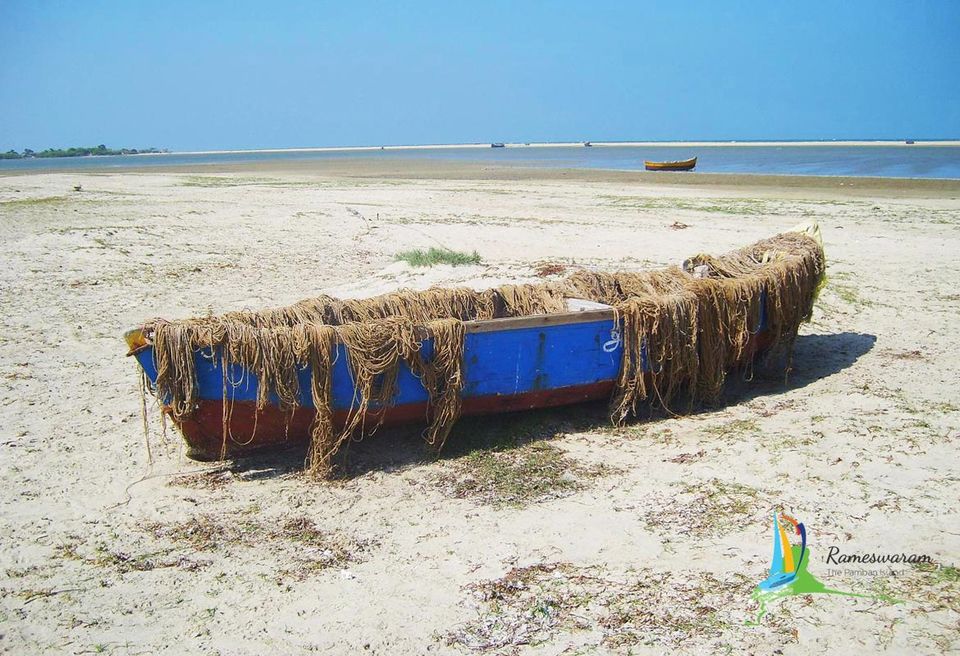 Though you can explore the place by a deep, but walking towards the never ending path with roaring turquoise sea on both sides will make you feel at the end of the planet!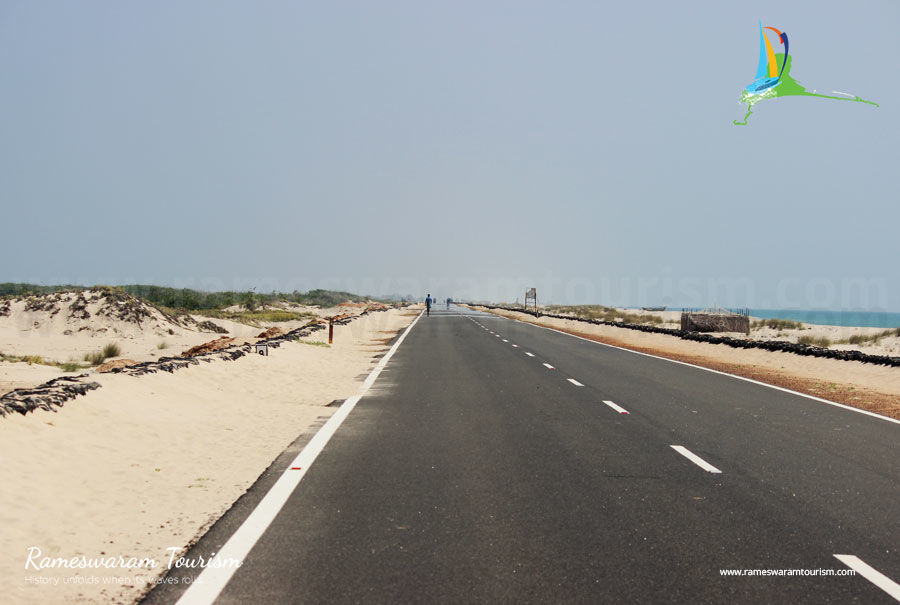 Embark on a lazy stroll on the narrow road touching the sky with sand and sea on both sides and strong winds whistling through the sea shells to provide you a ghostly effect!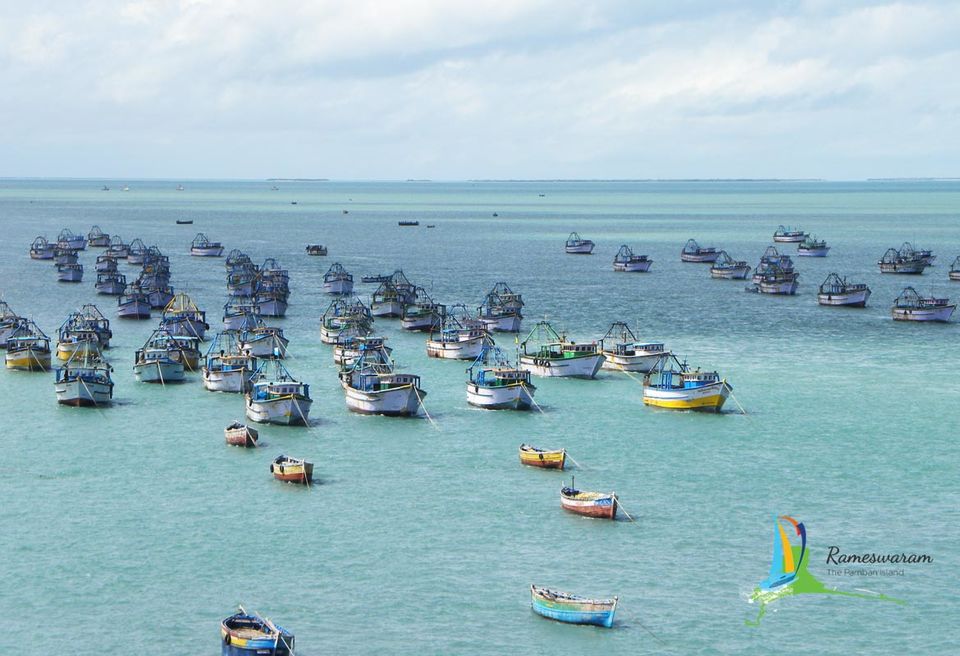 While the human eye can no longer see the bridge from land, but you can still feel its presence in the depth of the water.
Photo Credits: rameswaramtourism.com